Today we are giving a big welcome to Amanda Bonilla who is here on her CRAVE THE DARKNESS blog tour.  We asked her to share her Top 10 favorite vampires (and no, it wasn't just so we could spend way too long looking for new images of James Marsters as Spike). CRAVE THE DARKNESS, the third book in the Shaede Assassin series, is out now from Signet Eclipse. Don't forget to enter the giveaway for a chance to win your own copy of CRAVE THE DARKNESS!
Amanda Bonilla's Top 10 Favorite Vamps
Thanks so much to ATUF for hosting today's Crave the Darkness Blog Tour stop!!
Three of my favorite authors have books out in March. And strangely enough, they all have vampires as main characters or secondary characters. I guess that means I'm a sucker for a hero or heroine with fangs. So in honor of my favorite March reads, here is a list of my favorite vampires:
10
Damon Salvatore 
My friend, Amanda Carlson, reminded me of my love for all things Damon, or rather, Ian Somerhalder. Granted, my TVD knowledge is limited to the TV show and not the books, but I love Damon's intensity. I like that he's the sort of guy who does what needs to be done and doesn't apologize for it. Damon + Elana 4evah!
9

Trehan Daciano
It's not hard to love Kresley Cole's noble Dacian vampire. His book was one of my favorites in her IAD world. I loved his patience, his perseverance  and how he went to any length to woo Bettina. Cole knows how to write vampire hotness!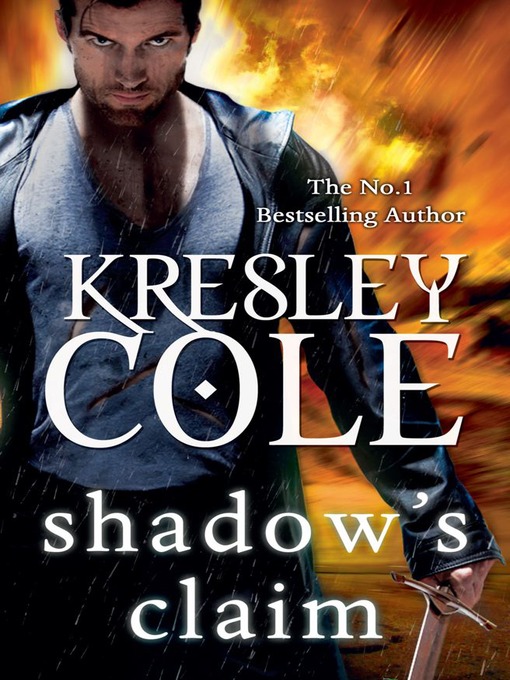 8

Bones
Jeaniene Frost's Bones has been one of my favorite vamps for years. Sexy British accent, jaunty attitude, his…extensive knowledge on the subject of pleasure (Chapter 32!). Plus, he's scary enough to have earned his peers' respect and his enemies' fear. What's not to like?
7

Spike
I'm team Spike all the way! I have a soft spot for bad boys and Spike was one of the baddest vamps around. That is until he got his soul back and fell for a certain plucky vampire slayer. SO much better than the brooding Angel, in my opinion.
6

Stefan
I'm a HUGE Patricia Briggs fangirl. Like, if I ever met her, I'd probably freak out and embarrass myself. Stefan has been a staple of the Mercy Thompson series from the start and though he's a secondary character, the series just wouldn't be the same without him. I've enjoyed his evolution as a character as well as the way he's remained a faithful friend to Mercy. I hope we get to see more of the old Stefan in future books. I miss his Scooby Doo t-shirts and his Mystery Machine WV Van.
5

Vlad
It's not a surprise that Jeanine Frost's vamps would make my list more than once. Vlad is my favorite of all of her vampires and I was thrilled that Vlad got his own series. Like Damon, he's totally unapologetic. I love characters that don't make excuses or downplay their actions. They own every deed whether questionable or not. I'm SO excited for TWICE TEMPTED at the end of the month. I need a Vlad fix!
4
John Matthew
Oh, how I love J.R. Ward's damaged heroes. John Matthew has been my favorite Ward character since I began the series and his book still ranks as my favorite BDB book. Even though I'm excited for Blay and Qhuinn's story at the end of the month, I'm hoping for a few John Matthew scenes. Ward knows how to write yummy alpha male goodness!
* Even though I love a sexy alpha male, nothing beats a fiery, kick-ass female, and that's why the slots for my top three favorite vampires have to go to the ladies!
3

Marsilia
My second Briggs vampire to make the cut!  One of the things I enjoy about Patricia Briggs's vampires is the fact that she doesn't paint them in a romantic light. She's peeled away almost all of their humanity, portraying them as cold, calculating, power hungry creatures who show their vicious sides more times than not. Yet, she has this wonderful way of making these characters charismatic. Marsilia would just as soon kill Mercy as befriend her, but she has moments where she's so real, so likable, that you can overlook her prejudice of our favorite coyote shifter.
2

Cat
I'm starting to think that I should have made this list, My Top 10 Favorite Jeanine Frost Vampires. LOL! I love Cat's snark and her strength. She's a fearless, kick-ass character who loves as hard as she fights and protects the people she cares about no matter the cost. I like how she's evolved through the course of the series, slowly shedding her vulnerabilities as she becomes stronger. Mess with Bones, and she'll bring some serious hurt!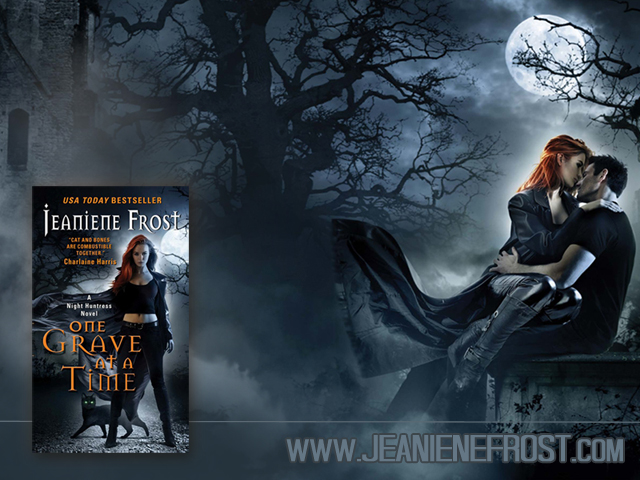 1

Selene
Selene from the Underworld franchise definitely takes the number one spot as my favorite vampire. From her unkempt, I-forgot-to-wash-my-hair-today style to her shiny, patent leather catsuit, she just screams I kick serious ass! She's jaded, closed-off, and deadly with any weapon you put in her hand. In a word, she's my favorite sort of heroine. And just because she has a no-nonsense, I'll gut you if you look at me wrong attitude, doesn't mean she can't soften up for the right person. As she's demonstrated through the three movies in the franchise, if you mess with Michael, you mess with her. And she'll make you suffer. A lot.
Amanda Bonilla lives in rural Idaho with her husband and two kids. She's a part-time pet wrangler, a full-time sun worshipper, and only goes out into the cold when coerced. She loves the outdoors, black clothes, pink appliances and thinks junk food should be a recognized food group. In the summer, she can be found sitting by the lake, enjoying the view from her dock.
Giveaway provided by Signet Eclipse
One copy of CRAVE THE DARKNESS by Amanda Bonilla
Available now from Signet Eclipse
Description:
Nothing comes easy for Darian. Her heightened powers make her indispensable to the Shaede Nation, but dangerous missions have driven her lover, Tyler, to his breaking point. Darian must salvage their bond, but a new assignment to protect Anya—a fellow Shaede and the first of their kind to become pregnant in centuries—stands in their way.
It doesn't help that the two Shaedes are longtime rivals and share nothing besides mutual hatred. But when it becomes clear that someone—or something—is bent on destroying the expectant mother and her unborn child, Darian must put her feelings aside and track down Anya's would-be assassin.
As she probes into Anya's past, Darian digs up long-buried secrets—and a connection between Tyler and the mission that could destroy everything between them…
Enter the giveaway via the widget below – Open US and Canada

---
Interested in being a guest on All Things Urban Fantasy? Fill out our Guest Request Form