It's the last day of the month which means it's time to check out what we're going to be reading next month in: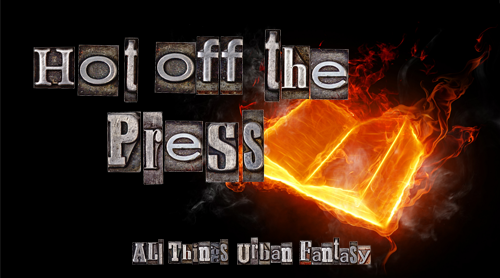 Want to know what titles came out in previous months? View all the previous Hot Off The Press posts
Looks a little different today, doesn't it?  That's because we're trying out a new post style for Hot Off the Press.  All of the same info is here, but we've organized each title a little differently.  This method is much easier for us to build (and by us I mean Kristina since she's the one who slaves over HOTP posts each month), and it looks cleaner.  Let us know what you think of this new layout.
—————————————–
*Release dates are subject to change.  Click '+ Description' to reveal the full description. Please visit our Titles Received For Review page to see which of these titles will be reviewed this month.
47 Adult Titles Releasing in April
Cover
Title & Description
Date & Links

Seducing the Jackal 
by Seressia Glass

Centuries ago, tragedy severed the alliance between the jackal shifters and powerful Egyptian priestesses. But when four of his brothers succumb to a deadly curse, clan commander Markus kidnaps one of the witches and insists she undo the evil magic.

Although Tia can undo the curse, she insists her coven is not behind it-and she is shaken to her core by her intense attraction to her captor. The sparks between them quickly ignite, filling them both with passion and power unlike anything they've ever known. Will it be enough to heal the rift between their peoples? 

Published April 1st 2013 by Harlequin Nocturne Cravings

April 1, 2013

Charlie Manx burned a man to death in his black 1938 Rolls Royce Wraith, but that's not the worst of it. Rumor has it that he kidnapped dozens of children, taking them to a place he calls "Christmasland." The only child ever to escape was a very lucky girl named Victoria McQueen.Vic has a gift – she can ride her bike through the Shorter Way bridge and she'll come out the other side wherever she needs to be, even if it's hundreds of miles away. Vic doesn't tell anyone about her ability; no one would understand.When Charlie Manx finally dies after years in prison, his body disappears…after the autopsy. The police and media think someone stole it, but Vic knows the truth: Charlie Manx is on the road again…and he has her kid. And this time, Vic McQueen's going after him…

Expected publication: April 30th 2013 by William Morrow

April 30, 2013

It's been seven years since the love of Cedar McLeod's life left with no forwarding address. All she has left of him are heart-wrenching memories of happier times and a beautiful six-year-old daughter, Eden. Then, one day, Eden opens her bedroom door and unwittingly creates a portal that leads to anywhere she imagines.

But they're not the only ones who know of Eden's gift, and soon the child mysteriously vanishes.

Desperate for answers, Cedar digs into the past and finds herself thrust into a magical world of Celtic myths, fantastical creatures, and bloody rivalries. Teaming up with the unlikeliest of allies, Cedar must bridge the gap between two worlds and hold tight to the love in her heart…or lose everything to an ancient evil.

The first in the Thin Veil series, Through the Door is a pulse-pounding adventure that takes readers across the globe and deep into the hidden realms of Celtic lore.

Expected publication: April 23rd 2013 by 47North (first published June 21st 2012)

April 23, 2013

The dark is rising . . . Detective Inspector James Quill is about to complete the drugs bust of his career. Then his prize suspect Rob Toshack is murdered in custody. Furious, Quill pursues the investigation, co-opting intelligence analyst Lisa Ross and undercover cops Costain and Sefton. But nothing about Toshack's murder is normal. Toshack had struck a bargain with a vindictive entity, whose occult powers kept Toshack one step ahead of the law – until his luck ran out. Now, the team must find a 'suspect' who can bend space and time and alter memory itself. And they will kill again. As the group starts to see London's sinister magic for themselves, they have two choices: panic or use their new abilities. Then they must hunt a terrifying supernatural force the only way they know how: using police methods, equipment and tactics. But they must all learn the rules of this new game – and quickly. More than their lives will depend on it.

Expected publication: April 16th 2013 by Tor (first published December 6th 2012)

April 16, 2013

And this is the third novella, featuring the Dragon's Teeth Warriors and Drake on their adventures with the darkfire crystal.

This is Thad's story and will be out in April 2013.

The three Dragon Legion Novellas together are the 9th installment in the Dragonfire series of paranormal romances. They will be published individually in digital editions, then an anthology will be published both digitally and in print.

Expected publication: April 2013 by Deborah A. Cooke

 

Apr 01, 2013

He is captivated by the one who saved him from death—until he finds out who she is…

When his lover is murdered by evil vampire-beast, Cruen, the grief-stricken Synjon Wise believes his life over. Enraged, he flashes her away to a remote spot in South America to give his beloved's body a proper burial. But when the sun blazes overhead and takes her body before his eyes, Synjon's mind completely unravels. Mad with the need to join her, he walks into the sun a morphed male, prepared to die.He awakens to find himself amongst a breed known as Shifters. As he is nursed back to health by Petra, who saved his life, Synjon feels no gratitude—only anger and guilt that he is still alive. But this female is strong and refuses to let Syn waste away. For the bond that will form between them will be enduring: as nurse and patient, male and female, savior and saved.Betrayer and betrayed…

Expected publication: April 2013 by Signet Eclipse

Apr 01, 2013

He was the son of her sworn enemy… and now the only one who could save herSamantha Proud doesn't think her life could get any more complicated—or tragic. Since she dared to save a human boy from evil spirits, Nagi, the Ruler of Ghosts, has been actively stalking her family. Still, she never expected well-meaning Thunderbirds to scatter them to the four winds, dumping her at the feet of Alon Garza, a gorgeous Halfling, for safekeeping.Alon has never met anyone like the sensual shifter who has just been literally dropped into his woods. Because of who he is, he never wanted to be with a woman for more than one night. Now, to keep Samantha safe, his only choice is to claim her. But will his desire expose the dark truth he's been fighting for so long?

Expected publication: April 2nd 2013 by Harlequin (first published April 1st 2013)

Apr 01, 2013

This e-novella follows Casper to London as he begins to rise to stardom. When lonely pet shop owner Frannie Pleasance takes in a new lodger, odd things begin to happen. Fire fighter Thom Maccallan might be the only one who can keep her safe.

Expected publication: April 1st 2013 by Pocket Star

Apr 01, 2013

Willow was unlike any princess he'd ever me

t…As heir to the throne, Ruben must choose an appropriate mate to preserve his royal bloodline—despite his fear that his true nature will destroy them both. Yet the female he craves above all others is a dangerous combination of fairy and shifter, a mesmerizing creature who inspires both passion and suspicion. Then violence strikes the castle, and the two are forced to track a killer into perilous magical territory. But with treachery everywhere, will Willow and Ruben's growing bond be enough to shift the fate of their two kingdoms?

Expected publication: April 2nd 2013 by Harlequin (first published April 1st 2013)

Apr 01, 2013

Jane Yellowrock is a shape-shifting skinwalker who's always up for a fight—even if it means putting her life on the line…

The Master of Natchez, Mississippi has a nasty problem on his hands. Rogue vampires—those who follow the Naturaleza and believe that humans should be nothing more than prey to be hunted—are terrorizing his city. Luckily, he knows the perfect skinwalker to call in to take back the streets.

But what he doesn't tell Jane is that there's something different about these vamps. Something that makes them harder to kill—even for a pro like Jane. Now, her simple job has turned into a fight to stay alive…and to protect the desperately ill child left in her care.

Expected publication: April 2nd 2013 by Roc

Apr 02, 2013

USA Today bestselling author Thea Harrison begins an all-new, darkly romantic paranormal saga, in which the fate of existence itself lies in the balance—and the key to victory may rest in the hands of two eternal lovers…

In the hospital ER where she works, Mary is used to chaos. But lately, every aspect of her life seems adrift. She's feeling disconnected from herself. Voices appear in her head. And the vivid, disturbing dreams she's had all her life are becoming more intense. Then she meets Michael. He's handsome, enigmatic and knows more than he can say. In his company, she slowly remembers the truth about herself…

Thousands of years ago, there were eight of them. The one called the Deceiver came to destroy the world, and the other seven followed to stop him. Reincarnated over and over, they carry on—and Mary finds herself drawn into the battle once again. And the more she learns, the more she realizes that Michael will go to any lengths to destroy the Deceiver.

Then she remembers who killed her during her last life, nine hundred years ago…Michael.

Expected publication: April 2nd 2013 by Berkley Sensation

Apr 02, 2013

Edward Lazellari brings you The Lost Prince, and the race to find the missing prince is on . . .

After the stunning events of Edward Lazellari's debut fantasy, Awakenings, fourteen-year-old Daniel Hauer is on the run from the law. Even though Daniel acted in self-defense when he accidentally killed his stepfather, he's afraid the authorities will not see it that way. The situation is complicated by the fact that Daniel is the missing heir to the far-off kingdom of Aandor, something Daniel is unaware of. Because he is the key to uniting a warring empire, there are those who are desperate to locate him—but there are also those who wish him never to be found.From the streets of New York City to the back roads of rural North Carolina, the search for Daniel sets powerful factions against each other in a do-or-die battle for the rule of the kingdom of Aandor.

Against a backdrop of murder, magic, and mayhem on the streets of New York City, victory goes to the swiftest and the truest of hearts.

Paperback, 1st Edition, 352 pages

Expected publication: April 2nd 2013 by Tor

Apr 02, 2013

HISTORY HAS A WAY OF REPEATING ITSELF, EVEN FOR TELEPATHS.…

As a Level Eight telepath, I am the best police interrogator in the department. But I'm not a cop—I never will be—and my only friend on the force, Homicide Detective Isabella Cherabino, is avoiding me because of a telepathic link I created by accident.

And I might not even be an interrogator for much longer. Our boss says unless I pull out a miracle, I'll be gone before Christmas. I need this job, damn it. It's the only thing keeping me sane.

Parts for illegal Tech—the same parts used to bring the world to its knees in the Tech Wars sixty years ago—are being hijacked all over the city. Plus Cherbino's longtime nemesis, a cop killer, has resurfaced with a vengeance. If I can stay alive long enough, I just might be able to prove my worth, once and for all…

Expected publication: April 2nd 2013 by Roc

Apr 02, 2013

In a world steeped in darkness, a new breed of evil has fallen…

London's ruined economy has pushed everyone to the breaking point, and even the police rely on bribes and deals with criminals to survive. Detective Inspector Cass Jones struggles to keep integrity in the police force, but now, two gory cases will test his mettle. A gang hit goes wrong, leaving two schoolboys dead, and a serial killer calling himself the Man of Flies leaves a message on his victims saying "nothing is sacred."

Then Cass' brother murders his own family before committing suicide. Cass doesn't believe his gentle brother did it. Yet when evidence emerges suggesting someone killed all three of them, a prime suspect is found—Cass himself.

Common links emerge in all three cases, but while Cass is finding more questions than answers, the Man of Flies continues to kill…

Expected publication: April 2nd 2013 by Ace Trade

Apr 02, 2013

 Guilt is a heavy burden for the one carrying it.

Jem Stonehouse is no exception to this rule.

What if she'd acted sooner? What if she'd fully recognised the threat? What if she hadn't allowed the male pack members to head into the witches' ambush?

For one, youngest pack member Josh Larsen wouldn't be trapped in the sleep of the dead.

Now, Jem is convinced it's her job to bring him back to life no matter what it takes— learning more about her heritage, risking pack exposure, or travelling to places she couldn't have imagined possible.

Even if the journey endangers her soul.

Expected publication: April 2nd 2013 by J.Taylor Publishing

Apr 02, 2013

 

When I found the ancient tomb of the two most powerful vampires in history, I knew I was in for a lot of trouble….But archaeologists like me, Moira Jameson, are ready for trouble. Okay, maybe not human-species-threatening trouble. Or the kind of trouble that arrives in the form of a sexy werewolf named Drake. Yeah. Werewolf. And I thought ancient curses and walking corpses were a joke. Um…not so much.'Cause a walking corpse named Karn wants to reveal vampires, and all of parakind, to the humans. And everyone else thinks that's a bad idea. Then a pyramid mysteriously appears in Broken Heart, Oklahoma, and I'm appointed to get inside, survive booby traps, and awaken two very old, very hungry vampires. Luckily, Drake has my back (and my front). Unfortunately, archaeology sometimes reveals some very nasty surprises. And I'll have to decide between saving myself…or saving the world.

Expected publication: April 2nd 2013 by Signet Eclipse

Apr 02, 2013

 

Imagine a city divided. Fae and human mages on one side, vampire Blood Lords and shape-shifting Beast Kind on the other. Between these supernatural forces stands a peace treaty that threatens to shatter at the slightest provocation….I was raised to do the right thing. But to my family that means staying safe behind the walls of human society. To be a respectable metalmage and never put myself at risk. But the treaty is faltering. And if it fails, nothing is safe. To help save the city and everyone I care about, I will use whatever means I can to ensure the negotiations to renew the treaty are successful—even if that means forging an alliance with a man who is the very opposite of the right thing….Fen is trouble. Wild. He would rather bind himself in iron and drink himself into oblivion than learn to master the visions that come to him. Those visions might just hold the key to peace, and it seems that my power might hold the key to his control—if I can keep it around him….

Mass Market Paperback, 336 pages

Expected publication: April 2nd 2013 by ROC

Apr 02, 2013

 They are the Sentinels. Three races descended from ancient guardians of mankind, each possessing unique abilities in their battle to protect humanity against their eternal foes: the Synestryn. Now a warrior must protect a strong-minded woman from an incredible evil…

A beautiful, independent Theronai, Rory Rainey knows that her attempts to be a warrior are futile—unless she can stop the demonic visions that torment her. Determined to be free, Rory sets out to find the mysterious guardian who can cure her, before she loses her sight—or her life. But Rory's journey brings its own dangers when she is attacked by a pack of Synestryn sent by the demon lord Raygh.

Cornered and desperate, Rory narrowly escapes with the help of a sword-wielding stranger. Cain knows that Rory needs his protection to survive, just as he knows that her power is compatible with his own. And when Rory binds herself to Cain, the warrior knows he will do anything to keep her safe from the threat of the demon lord that pursues her…

Mass Market Paperback, 400 pages

Expected publication: April 2nd 2013 by Signet

Apr 02, 2013

 If Brandee Hanson ever wants to go from waitress to photographer, she'll have to take some once-in-a-lifetime shots. But when she catches the gorgeous private investigator, Nick Wolfensen, on camera— transforming into a werewolf—she is thrown into a world of vampires, shapeshifters, and other paranormal misfits.

In order to keep his secret and stay clear of the supernatural council, Nick will have to convince Brandee not to release the photo. Fortunately, he was looking for an excuse to spend more time with the beautiful waitress anyway.

Expected publication: April 2nd 2013 by Sourcebooks Casablanca

Apr 02, 2013

 England's "vampire craze" causes much vexation for the Lord Vampire of London, Ian Ashton. To save his reputation, Ian enlists aspiring authoress Angelica Winthrop without realizing she has hidden plans of her own.

Angelica Winthrop's life goal is to ruin her reputation, avoid marriage, and become a gothic authoress like her idol, Mary Shelley. To find inspiration for her new story, she breaks into the home of Ian Ashton, Duke of Burnrath, not knowing she will be coming up against the Lord Vampire of London. Romance sparks and reputations are at stake. But who knows the real difference between fact and fiction?

Mass Market Paperback, 352 pages

Expected publication: April 2nd 2013 by Sourcebooks Casablanca

Apr 02, 2013

 DEMONS OF THE PAST

Abraham Stirling, Lord Rothwell, was a fighter once, a soldier in the Colonies. But Bram returned to London with more nightmares than tales of glory. Now he drowns his senses in the arms of countless women, while his friends, the Hellraisers, ensure he needn't sin alone.

Until, that is, the Devil himself grants them each a wish, undoing their camaraderie as they explore their wicked powers. Bram finds himself magically bound to Valeria Livia Corva, the sensuous priestess who raised the Devil the first time—and died to send the demon back.

She may be a ghost, but Livia is no angel. The raw passion she witnesses in Bram's memories isn't much different from her behavior when she had a body to enjoy. But it doesn't make it any easier to convince Bram to become a warrior again, lest all London burn. And the fierce desires reawakening within her might just start the blaze…

Mass Market Paperback, 370 pages

Expected publication: April 2nd 2013 by Zebra

Apr 02, 2013

 Darcy Merriweather is Enchanted Village's newest resident Wishcrafter—a witch who can grant wishes for others. But as Darcy prepares a celebration for a magical florist, she discovers that every rose has its thorns…

When magical florist Harriette Harkette decides to throw a lavish eightieth birthday party for herself, she hires Darcy's Aunt Ve's personal concierge service, As You Wish, to plan the soiree. But turning eighty isn't all Harriette is celebrating—the Floracrafter has recently created the midnight black Witching Hour rose, the first all-natural rose of that color.

Darcy works hard on planning an extravagant celebration that will make Harriette feel like the belle of the ball. But when cake delivery boy Michael Healey—a former employee at Harriette's greenhouse—is found dead, the celebration takes a turn. Now Michael's ghost has imprinted on Darcy, meaning that they're bonded until she can untangle the thicket surrounding his murder—and what exactly it has to do with the Witching Hour rose….

Mass Market Paperback, 320 pages

Expected publication: April 2nd 2013 by Signet

Apr 02, 2013

 What do you do after you've saved the world—and nobody believes you?
Amber is a teenage runaway, hiding out in Los Angeles, who is also a daughter of the wolf kind. And, not long ago, she had her own personal demon. Richard was her servant, her lover, and a hellish force bound to the earth against his will. Together they turned back the World Snake that threatened to destroy the city—and she had granted Richard his freedom.
Now Amber is alone, but nobody accepts that she has truly shed her demon. Many still fear the World Snake and seek to capture the demon's power for their own purposes, unaware that Richard has already departed the mortal realm. Amber finds herself hunted, in both wolf and human forms, by cultists, illusionists, raisers of power, and even an evil veterinarian.
Saving the world was one thing. To save herself Amber may have to call back her fearsome demon lover, who is no longer bound to obey her. . . .


Expected publication: April 2nd 2013 by Night Shade Books

Apr 02, 2013

 

When a request for help from an old friend threatens everything that Archimedes Fox holds dear, Yasmeen must risk losing her new airship to a scourge of the Iron Seas… or risk losing the man she loves.

Expected publication: April 2nd 2013

Apr 02, 2013

 Sequel to the thrilling zombie novel PLAGUE TOWN.

The undead have been defeated in Redwood Grove, CA, but reports of similar outbreaks are coming in. What seemed to be an isolated event is turning into a pandemic.  The last thing Ashley Parker wanted when she went to college was to join the military, but she is one of a select few who are immune to the virus. Gifted with enhanced speed, strength, and senses, she's recruited by a shadowy international organization that's existed for centuries, its sole purpose to combat the zombie threat.

Dark secrets begin to emerge, and when an unknown enemy strikes, Ashley and the other zombie hunters—known as "wild cards"—embark on a desperate mission to reach San Francisco. If they fail, the plague will sweep the nation unchecked. And the person she cares for most may die. Or worse.

Expected publication: April 9th 2013 by Titan Books

Apr 09, 2013

 Paranormal investigators. Occult detectives. Ghost hunters. Monster fighters. Humans who unravel uncanny crimes and solve psychic puzzles; sleuths with supernatural powers of their own who provide services far beyond those normal gumshoes, shamuses, and Sherlocks can. When vampires, werewolves, and things that go "bump" in the night are part of your world, criminals can be as inhuman as the crimes they commit, and magic can seep into the mundane – those who solve the mysteries, bring justice, or even save the world itself, might utter spells, wield wands as well as firearms, or simply use their powers of deduction. Some of the best tales of the last decade from top authors of the 21st century's most popular genres take you down mean streets and into strange crime scenes in this fantastic compilation.

Contents (alphabetical by author):
"Cryptic Coloration" by Elizabeth Bear
"The Key" by Ilsa J. Blick
"Mortal Bait" Richard Bowes
"Star of David" by Patricia Briggs
"Love Hurts" by Jim Butcher
"Swing Shift" by Dana Cameron
"The Necromancer's Apprentice" by Lillian Stewart Carl
"Sherlock Holmes and the Diving Bell" by Simon Clark
"The Adakian Eagle" by Bradley Denton
"Hecate's Golden Eye" by P.N. Elrod
"The Case of Death and Honey" by Neil Gaiman
"The Nightside, Needless to Say" by Simon R. Green
"Deal Breaker" by Justin Gustainis
"Death by Dahlia" by Charlaine Harris
"See Me" by Tanya Huff
"Signatures of the Dead" by Faith Hunter
"The Maltese Unicorn" by Caitlín R. Kiernan
"The Case of the Stalking Shadow" by Joe R. Lansdale
"Like a Part of the Family" by Jonathan Maberry
"The Beast of Glamis" by William Meikle
"Fox Tails" by Richard Parks
"Imposters" by Sarah Monette
"Defining Shadows" by Carrie Vaughn

Expected publication: April 3rd 2013 by Prime Books

Apr 10, 2013

 

New Year. New Species. Welcome to the Wildlands.COMING in 2013Check back in the new year for blurb and more details.

Expected publication: April 15th 2013

Apr 15, 2013

 12 May 1940. Westminster, London, England: the early days of World War II.
Again.
Raybould Marsh, one of "our" Britain's best spies, has travelled to another Earth in a desperate attempt to save at least one timeline from the Cthulhu-like monsters who have been observing our species from space and have already destroyed Marsh's timeline. In order to accomplish this, he must remove all traces of the supermen that were created by the Nazi war machine and caused the specters from outer space to notice our planet in the first place.
His biggest challenge is the mad seer Greta, one of the most powerful of the Nazi creations, who has sent a version of herself to this timeline to thwart Marsh. Why would she stand in his way? Because she has seen that in all the timelines she dies and she is determined to stop that from happening, even if it means destroying most of humanity in the process. And Marsh is the only man who can stop her.
Necessary Evil is the stunning conclusion to Ian Tregillis's Milkweed series.

Expected publication: April 16th 2013

Apr 16, 2013

 

Ellison's storyEllison Rowe, a Lupine Shifter, makes it his goal to protect Maria, once held captive by ferals, from male Shifters looking for mates. He likes Maria's resilience and fire, but she's been broken, and Ellison wants more than anything to heal her. When a new danger threatens Shiftertown's cubs, Maria partners with Ellison to stop a cold-blooded criminal.

Expected publication: April 16th 2013 by Penguin

Apr 16, 2013

 It hasn't been the best week for Jessica McClain.

Her mate has been kidnapped by a Goddess hell-bent on revenge — but Jessica is playing for keeps.

Because she's the only female werewolf in town…it comes with its own set of rules…and powers.

Aided by two vamps, two loyal Pack members, and one very reluctant human, Jessica must rescue her man while coming to terms with what being a wolf really means.

All in a day's work for a girl.

The second novel in the Jessica McClain series is a full on action adventure featuring one angry Goddess and plenty of monsters, demons, and a few newly risen beasties…

Expected publication: April 23rd 2013 by Orbit

Apr 23, 2013

 A griffin, a werewolf, a sunbird . . .

These are just some of the fantastical creatures you'll encounter within these pages. From the cockatoucan, whose laugh rearranges an entire kingdom, to the roving shapeless Beast that lurks in a forest, herein is a collection of rare and magnificent species. Each one will thrill, delight, and quite possibly unnerve you.

Selected by master storyteller Neil Gaiman, the sixteen stories in this menagerie will introduce you to a host of strange, wondrous beings that have never existed anyplace but in the richness of the imagination.

With stories from Neil Gaiman, Diana Wynne Jones, E. Nesbit, and many more, Unnatural Creatures will benefit the literacy nonprofit 826DC.

Expected publication: April 23rd 2013 by HarperCollins

Apr 23, 2013

 An exciting, emotionally charged prequel to "The Dragon Kings" trilogy, featuring warriors fighting for their lives in violent Cage matches to guarantee their clans' survival.

A silent woman ashamed of her criminal background becomes a Cage warrior to seek redemption. An unrepentant fortune hunter chooses combat over death to appease a mafia family. Although rivals in battle, they find common ground when seeking their clan's stolen idol, but for vastly different reasons. Neither one suspects that love will begin when he becomes the first man in five years to hear her speak.

Expected publication: April 22nd 2013 by Pocket Star

Apr 23, 2013

 The public doesn't trust them. The government wants to control them. Being a superhero has never been this hard, especially for Tempest.

Two months after the discovery of the powerful, non-Meta Recombinants, the former Rangers—Meta-powered humans dedicated to preserving the peace—have made no progress in uncovering the newcomers' origins, or convincing the public to trust them. Newly powered Metas are popping up and causing trouble, while the former Banes—Metas who harm humans and create chaos—show no inclination that they even want to leave the island prison of Manhattan. With a presidential election looming, the hot political debate is all about Meta rights—and whether they deserve to have any.

Still haunted by the murder of so many in the Meta War fifteen years earlier, Ethan "Tempest" Swift accepts an assignment in Manhattan, working with a team that's interviewing Banes to determine which are still threats and which have reformed. But Ethan has a personal reason for going to the island as well. Armed with questions for the Bane who just might be his father, Ethan's quest for answers is interrupted by an unexpected assault on the island. Forced to side with old enemies to uncover who's responsible for the devastating attack, Ethan begins to question more than just his past—he questions his place in defending a world that sees him as its enemy.

Expected publication: April 22nd 2013 by Pocket Star

Apr 23, 2013

 Sixteen-year-old Joey Harker has just saved the Altiverse—the dimension that contains all the myriad Earths—from complete destruction. After mastering the ability to walk between dimensions, Joey and his fellow InterWorld Freedom Fighters are on a mission to maintain peace between the rival powers of magic and science who seek to control all worlds.

When a stranger named Acacia somehow follows Joey back to InterWorld's Base, things get complicated. No one knows who she is or where she's from—or how she knows so much about InterWorld. Dangerous times lie ahead, and Joey has no one to rely on but himself and his wits—and, just maybe, the mysterious Acacia Jones.

Full of riveting interdimensional battles, epic journeys between worlds, and twists and turns along the way, this sequel to the New York Times bestselling InterWorld is a thrilling, mind-bending adventure through time and space.

Expected publication: April 23rd 2013 by HarperTeen

Apr 23, 2013

 A marvelous and absorbing debut novel, an enchanting combination of vivid historical fiction and magical fable about two supernatural creatures in turn-of-the-century immigrant New York.

An immigrant tale that combines elements of Jewish and Arab folk mythology, Helene Wecker's dazzling debut novel tells the story of two supernatural creatures who arrive separately in New York in 1899.

Chava is a golem, a creature made of clay, brought to life to by a disgraced rabbi who dabbles in dark Kabbalistic magic. When her master-the husband who commissioned her-dies at sea on the voyage from Poland, she is unmoored and adrift as the ship arrives in New York harbor in 1899.

Ahmad is a jinni, a being of fire, born in the ancient Syrian desert. Trapped in an old copper flask by a Bedouin wizard centuries ago, he is released accidentally by a tinsmith in a Lower Manhattan shop. Though he is no longer imprisoned, Ahmad is not entirely free-an unbreakable band of iron around his wrist binds him to the physical world.

Overwhelmed by the incessant longing and fears of the humans around her, the cautious and tentative Chava-imbued with extraordinary physical strength-fears losing control and inflicting harm. Baptized by the tinsmith who makes him his apprentice, the handsome and capricious Ahmad-an entity of inquisitive intelligence and carefree pleasure-chafes at monotony and human dullness. Like their immigrant neighbors, the Golem and the Jinni struggle to make their way in this strange new place while masking the supernatural origins that could destroy them.

Surrounding them is a colorful cast of supporting characters who inhabit the immigrant communities in lower Manhattan at the turn of the nineteenth into the twentieth century: the café owner Maryam Faddoul, a pillar of wisdom and support for her Syrian neighbors; the solitary Ice Cream Saleh, a damaged man cursed by tragedy; the kind and caring Rabbi Meyer and his beleaguered nephew Michael, whose Sheltering House receives newly arrived Jewish immigrants; the adventurous young socialite Sophia Winston; and the mysterious Joseph Schall, a dangerous man driven by ferocious ambition and esoteric wisdom.

Meeting by chance, Chava and Ahmad become unlikely friends whose tenuous attachment challenges their opposing nature-until the night a terrifying incident drives them back into their separate worlds. But a powerful threat will soon bring the Golem and the Jinni together again, challenging their existence and forcing them to make a fateful choice.

Marvelous and compulsively readable, The Golem and the Jinni weaves strands of Yiddish and Middle Eastern literature, historical fiction and magical fable into a wondrously inventive and unforgettable tale.

Expected publication: April 23rd 2013 by Harper

Apr 23, 2013

 2113. In Jenna Strong's world, ACID – the most brutal, controlling police force in history – rule supreme. No throwaway comment or muttered dissent goes unnoticed – or unpunished. And it was ACID agents who locked Jenna away for life, for a bloody crime she struggles to remember.

The only female inmate in a violent high-security prison, Jenna has learned to survive by any means necessary. And when a mysterious rebel group breaks her out, she must use her strength, speed and skill to stay one step ahead of ACID – and to uncover the truth about what really happened on that dark night two years ago.

Expected publication: April 25th 2013 by Corgi Children's Books/Random House Children's Publishing (UK) and out 2014 from Delacorte (US)

Apr 25, 2013

 Natalie's one of Frankenstein's creations and works in a New York City morgue. So of course she needs therapy. She and her friends—er, fellow monsters—have formed the world's most exclusive, most dysfunctional support group. What could go wrong?

Undetected in the modern world and under pressure to stay that way, Natalie Grey, Dracula, Bob the Blob, and others (including the fetching wolfman Alec) meet regularly to talk about the pressures of being infamous in the Big Apple. Topics include how long it's been since their last sighting, how their "story" creates stereotypes they can't fulfill, and—gasp—sometimes even their feelings. But when their pervy Invisible Man, Ellis, is killed in a manner reminiscent of the H.G. Wells novel, it's clear someone's discovered their existence and is down for some monster busting.

Led by Natalie—and definitely not helped by Hyde's bloodthirsty tendencies—the members of Monstofelldosis Anonymous band together for security and a little sleuthing. And maybe—maybe—if they don't end up dead, they'll end up friends somewhere along the way.

Expected publication: April 29th 2013 by Pocket Star

Apr 29, 2013

 The Tower Syndicate will fall…

The secret daughter of the head of an infamous Skilled crime family, Sera Brandt has hidden her past, her potential and especially her powers. But when a tragedy strikes her other family, Sera needs justice. And the only way to get it is to reveal her heritage–including a rare Skill–and take the reins of the Tower Syndicate from her cunning and malicious aunt.

If he can figure out how…

Kristopher Daniels might have the answer. He's fought the syndicate to protect his sisters, but he'd never realized just how close to the new heir he needed to get….

And if they can survive

Neither is used to trusting. But there's something between them that can't be ignored. And so Sera is on the run with a man she can't figure out, a target on her back and the new knowledge of just how powerful she really is….

Expected publication: April 30th 2013 by Harlequin MIRA

 

Apr 30, 2013

 The second book in the darkly tempting Blud series, featuring a vampire princess who embarks upon a dangerous journey to claim what is rightfully hers.

When Blud princess Ahnastasia wakes up, drained and starving in a suitcase, she's not sure which calls to her more: the sound of music or the scent of blood. The source of both sensations is a handsome and mysterious man named Casper Sterling. Once the most celebrated musician in London, Sangland, he's fallen on hard times. Now, much to Ahna's frustration, the debauched and reckless human is her only ticket back home to the snow-rimmed and magical land of Freesia.

Together with Casper's prickly charge, a scrappy orphan named Keen, they seek passage to Ahna's homeland, where a power-hungry sorceress named Ravenna holds the royal family in thrall. Traveling from the back alleys of London to the sparkling minarets of Muscovy, Ahna discovers that Freesia holds new perils and dangerous foes. Back in her country, she is forced to choose between the heart she never knew she had and the land that she was born to rule. But with Casper's help, Ahna may find a way to have it all…

Mass Market Paperback, 384 pages

Expected publication: April 30th 2013 by Pocket Books

 

Apr 30, 2013

The third novel in an action-packed urban fantasy series from the acclaimed author of the Morgan Kingsley, Exorcist books—starring a female private eye who discovers that she's an immortal huntress.

No longer the leader of the Olympians, Konstantin has now gone into hiding. Konstantin is vulnerable, and Anderson believes now is the perfect time to destroy his nemesis. He orders private eye Nikki Glass to use her powers to locate Konstantin, and she balks at the idea until a series of attacks leads her to believe that Konstantin is gunning for her and Anderson instead of remaining safely in hiding.

Nikki's search is complicated by Cyrus—Konstantin's son and the new leader of the Olympians—who threatens retribution should his father be killed. The complications mount up as Nikki begins to suspect that Konstantin might not be behind the attacks after all. The only person who hates Konstantin more than Anderson does is Anderson's estranged wife, Emma, who has joined the Olympians. And Nikki knows Emma would be more than happy if Anderson and his people embroil themselves in an all-out war against the Olympians—a war they cannot hope to win.

As Nikki tries to figure out who the true enemy is, she deals with her tumultuous relationship with Jamaal, who struggles to control his death magic. But being loved by a descendant of a death goddess is the least of Nikki's worries…

Mass Market Paperback, 384 pages

Expected publication: April 30th 2013 by Pocket Books

 

Apr 30, 2013

Jack Winter is back. But his demons are far from behind him…

Jack Winter and his girlfriend Pete Caldecott have encountered a lot of strange creatures in the Black—primordial demons, hungry ghosts, witch hunters, and the Prince of Hell himself, Belial. When Belial asks Jack for one last favor to help him keep his throne,Jack may have finally met his match because Belial's rival is something that no one— human or demon—has ever seen before…

DARK DAYS

There's a revolution brewing in Hell, and Jack might be the only one who can stop Belial's rival from ripping a hole between the Black and the mortal world—a catastrophe that could be worse than
Armageddon. But to win, Jack will have to do the one thing he swore he never would: become a servant to the Morrigan, and risk
losing everything he knows and loves… including Pete.

Expected publication: April 30th 2013 by St. Martin's Paperbacks

 

Apr 30, 2013

 Hy Breasil is grimmer than it used to be.

Before the Architect closed the door, there were regular crossings, and a great war decimated both humans and Ferishers. The native fae who refused to treat with the invaders faded; their bodies withered and died, stranding them as hungry, angry spirits that haunt the countryside.

That means there's always trouble brewing in Dorstaad.

Janus Mikani and Celeste Ritsuko work for the Criminal Investigation Department, keeping citizens safe from things that go bump in the night. He's a hardboiled cynic with an uncanny sixth sense; she's determined to justify her promotion as the first female detective in her division. Together, they're trying to keep a black tide from drowning the city.

But when the second body surfaces, murdered with the same type of infernal device, the entire CID must face the truth. There's a madman on the loose, twining magic and blood… and only Mikani and Ritsuko can unravel the intricate, lethal conspiracy before the Royale killer completes his macabre plan, unleashing old, forbidden magic on an unsuspecting populace. If the maniac succeeds, it could mean the end of everything…

Expected publication: April 30th 2013 by Ace

Apr 30, 2013

 Ready-To-Were

The fur really flies when a serial scalper stalks the supernatural citizens of the Unnatural Quarter, targeting werewolves—and what's sadder than a chrome-domed lycanthrope? Zombie P.I. Dan Shamble is on the case, trying to stop an all-out gang war between full-time and full-moon werewolves. As he combs through the tangled clues to hunt down the bald facts, things get hairy fast.

Shamble lurches through a loony landscape of voodoo tattoo artists, illicit cockatrice fights, body builders assembling make-your-own-human kits, and perhaps scariest of all, crazed fans in town for the Worldwide Horror Convention. Yet the reign of hair-raising terror grows longer. If Shamble can't snip this off at the roots, the whole world could end up howling mad.

Expected publication: April 30th 2013 by Kensington

Apr 30, 2013

 Dr. Kayleigh Lauderdale possesses the only cure for what's killing the city's witches. Desperate to acquire it, the resistance sends their best agent, but Shawn Lowe has his own agenda and it doesn't include saving anyone-least of all, the daughter of his sworn enemy. He has to ignore the blistering attraction he feels the instant they meet, because he can't give in until he gets what he wants. He just never counted on wanting her…

Kayleigh can't believe how out of control Shawn makes her feel. He lies to her with one breath and excites her beyond reason the next. A reckless encounter could steal her heart, while the danger hovering over the city may prove too much for either of them to handle. When the world turns upside down, it will take everything Kayleigh and Shawn have to hold on… to life, to hope, to each other.

Mass Market Paperback, 384 pages

Expected publication: April 30th 2013 by Avon

Apr 30, 2013

 Photographing ghost towns across the American West, Kadie Andrews takes a wrong turn and ends up in Morgan Creek—a spot that isn't on the map. It's a quaint little place, but there's something off about its complacent residents. And when twilight falls, it takes on a truly sinister air…

Unable to run or to find any way out, Kadie finds herself a prisoner, hunted for her blood. Still more disturbing, her spirit and beauty have captured the attention of the town's leader—the mysterious Rylan Saintcrow. When he looks into her eyes, she can see his hunger. When he takes her in his arms, she can feel his power. When he presses his lips against hers, she can taste his need. Saintcrow may be the most powerful creature she's ever imagined, but Kadie knows in her heart that he is also a man. A man who needs a woman. To want him, desire him, crave him. To be his willing prisoner—for all eternity…

Expected publication: April 30th 2013 by Zebra

Apr 30, 2013

 Bestselling author Joelle Sterling concludes her vampire trilogy as a young woman must decide between love and saving her world. In the town of Frombleton, government and law enforcement are run by vampires, and humans can't get justice—particularly after the sun goes down.

Holland Manning has been studying witchcraft at the elite Stoneham Academy. Having reached the rare pinnacle of Witch of the First Order, Holland is the only human who has the power to thwart the vampires' heinous designs. She alone can save the town's residents.

While devising a plan to overthrow the vampire regime, Holland is appalled to discover that another threat to humans has found its way to Frombleton: a growing band of ravenous zombies are prowling the streets, devouring the vampire's food source and challenging their seat of power. And to Holland's horror, at the helm of the marauding flesh eaters is the recently returned love of her life, Jonas!

No matter who wins, the human race is doomed unless Holland can make the arduous decision to choose victory over love.

Expected publication: April 30th 2013 by Strebor Books

Apr 30, 2013
54 YA Titles Releasing in April
Cover
Title & Description
Date & Links

 

Mercy is an angel in exile and is doomed to return repeatedly to Earth, taking on a new human form each time she does. Now she "wakes" as unhappy teen Lela, a girl caring for her dying mother but never herself.

As Mercy's shattered memory begins to return, she remembers Ryan, the boy she fell in love with in another life, and Luc, the angel haunting her dreams. Will Mercy risk Lela's life to be reunited with her heart's true desire?

An electric combination of angels, mystery and romance, Exile is the second book in the undeniably mesmerizing Mercy series.

Expected publication: April 23rd 2013 by Hyperion Book CH (first published May 1st 2011)

April 23, 2013

Jesse is alone. His friends are gone. His supplies are gone. And the chasers, the zombies, are getting bolder. So when he starts to see signs of life, of other humans, he can't believe his luck. But in post-incident New York, the only thing more dangerous than the chasers, are the survivors.

Expected publication: April 30th 2013 by K-Teen (first published August 1st 2011)

April 30, 2013

An addictively page-turning debut for fans of Before I Fall

Brie is the "biggest, cheesiest, sappiest romantic" who believes that everyone will find their perfect someone, so when Jacob, the love of Brie's life, tells her he doesn't love her anymore, the news breaks her heart, literally, and she dies. But now that she's D&G (dead and gone), Brie revisits the living world to discover that her family has begun to unravel and her best friend has been keeping an intimate secret about her boyfriend. Somehow, Brie must handle all of this while navigating through the five steps of grief with the help of Patrick, her mysterious bomber-jacketed guide to the afterlife. But how is she supposed to face the Ever After with a broken heart and no one to call her own?

Expected publication: April 18th 2013 by Speak (first published February 21st 2012)

April 18, 2013

There's more than one way to be powerful . . .

It is during a routine school project that Abby Silva–sixteen and nearly friendless–makes a startling discovery: She is descended from women who were accused of witchcraft back in 1600s Salem. And when Abby visits nearby Salem, strange, inexplicable events start to unfold. Objects move when she wills them to. Candles burst into sudden flame. And an ancient spellbook somehow winds up in her possession.

Trying to harness her newfound power, Abby concocts a love potion to win over her longtime crush–and exact revenge upon his cruel, bullying girlfriend. But old magic is not to be trifled with. Soon, Abby is thrust headlong into a world of hexes, secrets, and danger. And then there's Rem Anders, the beautiful, mysterious Salem boy who seems to know more about Abby than he first lets on.

A reckoning is coming, and Abby will have to make sense of her history–and her heart–before she can face the powerful truth.

Expected publication: April 1st 2013 by Scholastic Point

Apr 01, 2013

Librarian's Note: From the author's website, "Darkness Eternal was to be a compilation of Red Handed and Blacklisted, but it was never printed. The online links found at Amazon simply haven't been taken down. I'm sorry for the confusion. Right now, there are no plans to print it."

Red Handed

She's been chosen…

Phoenix Germaine's kicked her addiction to Onadyn, the drug of choice for New Chicago teens. But when a party in the woods becomes an all-out alien bloodbath, Phoenix lands in reform school. Only this is no ordinary school—it's a rigorous training camp for the elite Alien Investigation and Removal agency, and Phoenix is fast becoming their best hard-bodied tracker and destroyer—if her forbidden attraction to agent Ryan Stone doesn't get her kicked out first.

Blacklisted

She's got good reasons to do bad things…

High school senior Camille Robins sneaks into a nightclub for both human and alien patrons, hoping to catch the eye of her crush before she graduates. But following bad boy Erik through a guarded door, they plunge into a deadly chase with Alien Investigation and Removal agents, who accuse Erik of dealing Onadyn, the drug that ruins human lives. Now, with his hot kiss lingering on her lips, Camille must decide whose side she is on—and how far she will go. . . .

Expected publication: April 1st 2013 by MTV Books

Apr 01, 2013

Brimming with romance and danger, the suspenseful Ripper series continues

The Conclave—a secret group with twisted ideals and freakish practices—has been wiped out, thanks to Arabella Sharp. Now there's a new malevolence afoot. Fishermen are getting killed, their partially devoured bodies washing up on the shores of Scotland. Is the Ripper responsible? Or have the Conclave's sinister experiments left behind something more monstrous? Abbie fears the worst when her beloved Dr. William Siddal vanishes. To save the man she loves, Abbie must comply with the Ripper's dreadful orders—and put her own life in grave danger.

Expected publication: April 8th 2013 by Flux (first published April 1st 2013)

Apr 01, 2013

After escaping a secret military complex amid the zombie apocalypse, B roams the streets of a very changed London, dirty and dangerous and eerily quiet, except for the shuffling of the undead. Once again, B must find a way to survive against brain-eating zombies –and now also against those who have seized control of the city. With danger lurking around every corner and no one to trust, B must decide whether to join the creepy Mr. Dowling in exchange for his protection. When everyone around you is dead, where do you turn for help?–

Expected publication: April 9th 2013 by Little, Brown Books for Young Readers (first published April 1st 2013)

Apr 01, 2013

For fans of Lauren Kate and Libba Bray, The Sweetest Dark is filled with thrilling romance, exciting adventure, and ancient magic. Shana Abé brilliantly captures the drama of post-Victorian England, while unfolding a passionate love story that defies time.   "With every fiber of my being, I yearned to be normal. To glide through my days at Iverson without incident. But I'd have to face the fact that my life was about to unfold in a very, very different way than I'd ever envisioned. Normal would become forever out of reach."    Lora Jones has always known that she's different. On the outside, she appears to be an ordinary sixteen-year-old girl. Yet Lora's been keeping a heartful of secrets: She hears songs that no one else can hear, dreams vividly of smoke and flight, and lives with a mysterious voice inside her that insists she's far more than what she seems.England, 1915. Raised in an orphanage in a rough corner of London, Lora quickly learns to hide her unique abilities and avoid attention. Then, much to her surprise, she is selected as the new charity student at Iverson, an elite boarding school on England's southern coast. Iverson's eerie, gothic castle is like nothing Lora has ever seen. And the two boys she meets there will open her eyes and forever change her destiny.Jesse is the school's groundskeeper—a beautiful boy who recognizes Lora for who and what she truly is. Armand is a darkly handsome and arrogant aristocrat who harbors a few closely guarded secrets of his own. Both hold the answers to her past. One is the key to her future. And both will aim to win her heart. As danger descends upon Iverson, Lora must harness the powers she's only just begun to understand, or else lose everything she dearly loves.Filled with lush atmosphere, thrilling romance, and ancient magic, The Sweetest Dark brilliantly captures a rich historical era while unfolding an enchanting love story that defies time."A wonderfully refreshing story of self-discovery, love, courage—and dragons . . . I was enchanted."—Melissa Marr, New York Times bestselling author of Wicked Lovely


Expected publication: April 9th 2013 by Bantam (first published April 2nd 2013)

 

Apr 02, 2013

He makes good girls…bad. Dante Walker is flippin' awesome, and he knows it. His good looks, killer charm, and stellar confidence have made him one of hell's best—a soul collector. His job is simple: weed through humanity and label those round rears with a big red good or bad stamp. Old Saint Nick gets the good guys, and he gets the fun ones. Bag-and-tag.Sealing souls is nothing personal. Dante's an equal-opportunity collector and doesn't want it any other way. But he'll have to adjust, because Boss Man has given him a new assignment:Collect Charlie Cooper's soul within ten days.Dante doesn't know why Boss Man wants Charlie, nor does he care. This assignment means only one thing to him, and that's a permanent ticket out of hell. But after Dante meets the quirky Nerd Alert chick he's come to collect, he realizes this assignment will test his abilities as a collector…and uncover emotions deeply buried.
–

Expected publication: April 2nd 2013 by Entangled Teen

 

Apr 02, 2013

 While running away from home for reasons that are eminently defensible, Emilie's plans to stow away on the steamship Merry Bell and reach her cousin in the big city go awry, landing her on the wrong ship and at the beginning of a fantastic adventure.

Taken under the protection of Lady Marlende, Emilie learns that the crew hopes to use the aether currents and an experimental engine, and with the assistance of Lord Engal, journey to the interior of the planet in search of Marlende's missing father.

With the ship damaged on arrival, they attempt to traverse the strange lands on their quest. But when evidence points to sabotage and they encounter the treacherous Lord Ivers, along with the strange race of the sea-lands, Emilie has to make some challenging decisions and take daring action if they are ever to reach the surface world again.

–

Paperback, 287 pages

Expected publication: April 2nd 2013 by Strange Chemistry

It's been over a year since all the adults disappeared. Gone.In the time since everyperson over the age of fourteen disap-peared from the town of Perdido Beach, California, countless battles have been fought: battles against hunger and lies and plague, and epic battles of good against evil. And now, the gaiaphage has been reborn as Diana's malicious mutant daughter, Gaia. Gaia is endlessly hungry for destruction. She yearns to conquer her Nemesis, Little Pete, and then bend the entire world to her warped will. As long-standing enemies become allies, secrets are revealed and unexpected sacrifices are made. Will their attempts to save themselves and one another matter in the end, or will the kids of Perdido Beach perish in this final power struggle?Light, the sixth and final book in the New York Times bestselling Gone series by Michael Grant, creates a masterful, arresting conclusion to life in the FAYZ.


Expected publication: April 2nd 2013 by Katherine Tegen Books

Apr 02, 2013

 

 Nestled deep in the woods, Shadow Falls is a secret camp where teens with supernatural powers learn to harness their abilities and live in the normal world.  But Shadow Falls is facing a problem that could finally expose them to the rest of the world.  Humans are showing up dead, and rogue vampires may be to blame.

Camp resident Della Tsang, who's still coming into her own vampire powers, is assigned to help find those responsible. If she succeeds, maybe she'll even land her dream job: working for the F.R.U., the enforcers of the supernatural world.  But when she sees that her new partner is a hunky shapeshifter, things get complicated.  Steve, too gorgeous to be trusted and capable of seeing through her tough-as-nails exterior, knows just how to get under her skin.  And only hours into the mission, Della realizes rogue vampires aren't the only threat she's facing. If she's ever going to complete her assignment, she'll need his help…but learning to trust him will be her hardest challenge yet.

–

ebook, 100 pages

Expected publication: April 2nd 2013 by St. Martin's Griffin

Apr 02, 2013

There is no cure for being stung.Fiona doesn't remember going to sleep. But when she opens her eyes, she discovers her entire world has been altered—her house is abandoned and broken, and the entire neighborhood is barren and dead. Even stranger is the tattoo on her right hand—a black oval with five marks on either side—that she doesn't remember getting but somehow knows she must cover at any cost. She's right.Those bearing the tattoo have turned into mindless, violent beasts that roam the streets and sewers, preying upon the unbranded while a select few live protected inside a fortress-like wall, their lives devoted to rebuilding society and killing all who bear the mark.Now Fiona has awakened branded, alone—and on the wrong side of the wall.


Expected publication: April 2nd 2013 by Walker Childrens

Apr 02, 2013

How far will you go when you have nothing left to lose?When she lost her soul mate, Caleb, Eve felt like her world had ended. Trapped in the palace, forced to play the part of the happy, patriotic princess of The New America—and the blushing bride of her father's top adviser—Eve's whole life is a lie. The only thing that keeps her going is Caleb's memory, and the revolution he started.Now, Eve is taking over where Caleb left off. With the help of Moss, an undercover subversive in the King's court, she plots to take down The New America, beginning with the capital, the City of Sand. Will Eve be able to bring about a new, free world when she's called upon to perform the ultimate act of rebellion—killing her father?In Rise, Eve must choose who to leave behind, who to save, and who to fight as Anna Carey's epic tale of romance and sacrifice in the chilling dystopia of The New America comes to a stunning conclusion.


Expected publication: April 2nd 2013 by HarperCollins

Apr 02, 2013

In 1918, the world seems on the verge of apocalypse. Americans roam the streets in gauze masks to ward off the deadly Spanish influenza, and the government ships young men to the front lines of a brutal war, creating an atmosphere of fear and confusion. Sixteen-year-old Mary Shelley Black watches as desperate mourners flock to séances and spirit photographers for comfort, but she herself has never believed in ghosts. During her bleakest moment, however, she's forced to rethink her entire way of looking at life and death, for her first love—a boy who died in battle—returns in spirit form. But what does he want from her?Featuring haunting archival early-twentieth-century photographs, this is a tense, romantic story set in a past that is eerily like our own time.


Expected publication: April 2nd 2013 by Amulet Books

Apr 02, 2013

The Goddess Test meets Dexter in an edgy, compelling debut about one teen's quest for revenge… no matter how far it takes her.Cory Graff is not alone in her head. Bound to a deal of desperation made when she was a child, Cory's mind houses the Furies—the hawk and the serpent—lingering always, waiting for her to satisfy their bloodlust. After escaping the asylum where she was trapped for years, Cory knows how to keep the Furies quiet. By day, she lives a normal life, but by night, she tracks down targets the Furies send her way. And she brings down Justice upon them.Cory's perfected her system of survival, but when she meets a mysterious boy named Niko at her new school, she can't figure out how she feels about him. For the first time, the Furies are quiet in her head around a guy. But does this mean that Cory's finally found someone who she can trust, or are there greater factors at work? As Cory's mind becomes a battlefield, with the Furies fighting for control, Cory will have to put everything on the line to hold on to what she's worked so hard to build.


Expected publication: April 2nd 2013 by Simon & Schuster Books For Young Readers

Apr 02, 2013

Tess is finally safe from the reach of the Council, now that she is living in the Middlelands with the rebel Isolationists. With James having returned to Templeton, she easily falls back into her friendship with Henry, though her newfound knowledge of Robert's chosen one status still stings. Even surrounded by people, Tess has never felt more alone. So she's thrilled when James returns to the settlement, demanding to see Tess — until she finds out that it's because her sister, Louisa, has been recruited into Tess's old position at Templeton, and that the dangerously sadistic chosen one George has taken an interest in her.




Expected publication: April 2nd 2013 by Entangled Teen

Apr 02, 2013

Sybella arrives at the convent's doorstep half mad with grief and despair. Those that serve Death are only too happy to offer her refuge—but at a price. Naturally skilled in both the arts of death and seduction, the convent views Sybella as one of their most dangerous weapons.But those assassin's skills are little comfort when the convent returns her to a life that nearly drove her mad. Her father's rage and brutality are terrifying, and her brother's love is equally monstrous. And while Sybella is a weapon of justice wrought by the god of Death himself, He must give her a reason to live. When she discovers an unexpected ally imprisoned in the dungeons, will a daughter of Death find something other than vengeance to live for?This heart-pounding sequel to Grave Mercy serves betrayal, treachery, and danger in equal measure, bringing readers back to fifteenth century Brittany and will keep them on the edge of their seats.


Expected publication: April 2nd 2013 by Houghton Mifflin Books for Children

Apr 02, 2013

The third book in the Shadow Grail series by the New York Times and USA Today bestselling authors Mercedes Lackey and Rosemary EdghillThe students of Oakhurst Academy believe they have triumphed over the Shadow Knights. But Spirit, Burke, Muirin, Loch, and Addie know better. Under the guise of a company called Breakthrough Adventure Systems, the Shadow Knights have actually taken over the campus. The new regime is brutal, designed to turn the students into soldiers wielding both weapons and magic. Anyone who protests disappears.Desperate, the group decides that Muirin should go undercover to spy on Breakthrough. But Muirin's act is a little too good, and Spirit begins to fear that her friend's loyalties might have truly changed. Surrounded by enemies and friends who suddenly seem like strangers, Spirit has decide who can—and cannot—be trusted.


Expected publication: April 2nd 2013 by Tor Teen

Apr 02, 2013

Amelie Bennett. . . . Ending the world, one prophecy at a time.I was born to slay Crossworld demons.

Big black flappy ones, little green squirmy ones. Unfortunately, the only thing getting slain these days is my social life. With my high school under attack, combat classes intensifying, and Academy instructors dropping right and left, I can barely get my homework done, let alone score a bondmate before prom.

Then he shows up.

Jackson Smith-Hailey. Unspeakably hot, hopelessly unattainable, and dangerous in all the right ways. Sure, he's my trainer. And okay, maybe he hates me. Doesn't mean I'll ignore the wicked Guardian chemistry between us. It's crazy! Every time I'm with him, my powers explode. Awesome, right?

Wrong.

Now my teachers think I'm the murderous Graymason destined to bring down our whole race of angelbloods. Everyone in New Orleans is hunting me. The people I trusted want me dead. Jack and I have five days to solve the murders, prevent a vampire uprising, and thwart the pesky prophecy foretelling his death by my hand. Shouldn't be too difficult.Getting it done without falling in love. . . that might take a miracle.


Expected publication: April 2nd 2013 by Entangled

Apr 02, 2013

The Witch Collector is a digital original novel that's a suspenseful brew of magic, dark strangers, and witchcraft—perfect for fans of the Beautiful Creatures and Mortal Instruments series.The day after her best friend's funeral, Breeda's parents pack her up, usher her into the car, and then drive out of Oregon without looking back. Breeda doesn't know why they left so urgently or why they're headed to Chicago—but she does know that it's against the rules to leave without consulting your Coven Leader. . . . It's a crime punishable by banishment.All her family has is each other now, in a city that feels strange, unfamiliar, and dark. But when Breeda comes home on her first night in Chicago to find their apartment ransacked and only a bloody handprint left behind, she realizes that you can't outrun the craft.HarperTeen Impulse is a digital imprint focused on young adult short stories and novellas, with new releases the first Tuesday of each month.


Expected publication: April 2nd 2013 by HarperCollins

Apr 02, 2013

Set in the romantic and death-defying world of the international bestselling Die for Me trilogy, this digital original novella follows Jules, a brooding, immortal French artist who has fallen in love with his best friend's girlfriend.Jules Marchenoir is a revenant-an undead being whose fate forces him to sacrifice himself over and over again to save human lives. He's spent the better part of the last century flirting his way through Paris, but when he met Kate Mercier, the heroine from Amy Plum's Die for Me trilogy, he knew his afterlife had changed forever and he had found the love of his life. Until Kate fell for his best friend, Vincent. Now Jules is faced with an impossible decision: choosing between his loyal friend and a love truly worth dying for.


Expected publication: April 2nd 2013 by HarperTeen

Apr 02, 2013

Ellie Miller has always needed her space. Literally. With a touch that rots whatever she encounters, Ellie must keep people at a distance for their own good. Not that her classmates are itching to be best friends with the "freak" of the high school.So when newcomer Nate MacPherson makes it his mission to get close to her, Ellie has her suspicions. But when he identifies her as a viviomancer who can work the forces of life and reveals himself to be a necromancer who can manipulate death, Ellie finds herself trusting Nate and the romance that is blossoming between them. Unfortunately for the two, family secrets can kill, and they will need more than their abilities to keep a zombie mom and a conglomerate of evil-doing supernaturals under control.After spending her life pushing everyone away, Ellie's realization of the full extent of her power and willingness to let people get close to her may be the only way to save the ones she loves.


Expected publication: April 2nd 2013 by Running Press Kids

Apr 02, 2013

When Camille was six years old, she was discovered alone in the snow by Enrico Vultusino, godfather of the Seven—the powerful Families that rule magic-ridden New Haven. Papa Vultusino adopted the mute, scarred child, naming her after his dead wife and raising her in luxury on Haven Hill alongside his own son, Nico.Now Cami is turning sixteen. She's no longer mute, though she keeps her faded scars hidden under her school uniform, and though she opens up only to her two best friends, Ruby and Ellie, and to Nico, who has become more than a brother to her. But even though Cami is a pampered Vultusino heiress, she knows that she is not really Family. Unlike them, she is a mortal with a past that lies buried in trauma. And it's not until she meets the mysterious Tor, who reveals scars of his own, that Cami begins to uncover the secrets of her birth…to find out where she comes from and why her past is threatening her now.New York Times bestselling author Lili St. Crow thrilled legions of fans with her dark paranormal series Strange Angels. Now she has crafted an evocative update of Snow White, set in a vividly imagined world and populated by unforgettable new characters.


Kindle Edition, 304 pages

Expected publication: April 4th 2013 by Razorbill

Apr 04, 2013

 

From the creator of the Escape from Furnace series, a ferocious epic of supernatural terror, perfect for Stephen King fans

Imagine if one day, without warning, the entire human race turns against you, if every person you know, every person you meet becomes a bloodthirsty, mindless savage . . . That's the horrifying reality for Cal, Brick, and Daisy. Friends, family, even moms and dads, are out to get them. Their world has the Fury. It will not rest until they are dead.

In Alexander Gordon Smith's adrenaline-fueled saga, Cal and the others must uncover the truth about what is happening before it destroys them all. But survival comes at a cost. In their search for answers, what they discover will launch them into battle with an enemy of unimaginable power.

–

Hardcover, 688 pages

Expected publication: July 23rd 2013 by Farrar, Straus and Giroux (BYR) (first published April 5th 2012)

ISBN

0374324956 (ISBN13: 9780374324957)

Apr 05, 2012

After being tricked into opening the doorway to the Demon Realm by Aliette, the Wood Queen, Donna Underwood is faced with a terrible ultimatum from the newly released demon hordes. They demand that the alchemists deliver the Philosopher's Stone, or their reaper storm will plunge the world into a devastating modern-day Dark Age.Donna is sent to London, England, where she must complete her alchemist's training and learn how to recreate the Stone. But time is running out. Between facing the vengeful demon king, Demian, and collecting the Stone's elements, Donna realizes she must give her own life in order to succeed. And this time, even braving death may not be enough to save the world.


Expected publication: April 8th 2013 by Flux

Apr 08, 2013

Justin Daggett, his trouble-making sister, and their three orphan-witch friends have gotten themselves kicked out of high school. Again. Now they've ended up in Carrow Mills, New York, the town where their parents—members of the terrorist witch organization known as Moonset—began their evil experiments with the dark arts one generation ago.When the siblings are accused of unleashing black magic on the town, Justin fights to prove their innocence. But tracking down the true culprit leads him to a terrifying discovery about Moonset's past . . . and its deadly future.


Expected publication: April 8th 2013 by Flux

Apr 08, 2013

Things are getting desperate for Maya and her friends. Hunted by the powerful St. Clouds and now a rival Cabal as well, they're quickly running out of places to hide. And with the whole world thinking they died in a helicopter crash, it's not like they can just go to the authorities for help.All they have is the name and number of someone who might be able to give them a few answers. Answers to why they're so valuable, and why their supernatural powers are getting more and more out of control.But Maya is unprepared for the truths that await her. And now, like it or not, she'll have to face down some demons from her past if she ever hopes to move on with her life. Because Maya can't keep running forever.Old secrets are revealed and unexpected characters make a surprising return in this stunning conclusion to Kelley Armstrong's New York Timesbestselling Darkness Rising trilogy.


Expected publication: April 9th 2013 by HarperCollins

Apr 09, 2013

Fate isn't something to mess with… and now, neither is Alex.Alex has always feared two things: losing herself in the Awakening and being placed on the Elixir. But love has always been stronger than Fate, and Aiden St. Delphi is willing to make war on the gods—and Alex herself—to bring her back.The gods have killed thousands and could destroy entire cities in their quest to stop Seth from taking Alex's power and becoming the all-powerful God Killer. But breaking Alex's connection to Seth isn't the only problem. There are a few pesky little loopholes in the whole "an Apollyon can't be killed" theory, and the only person who might know how to stop the destruction has been dead for centuries.Finding their way past the barriers that guard the Underworld, searching for one soul among countless millions, and then somehow returning will be hard enough. Alex might be able to keep Seth from becoming the God Killer… or she might become the God Killer herself.

Expected publication: April 9th 2013 by Spencer Hill Press

Apr 09, 2013

The heat is on, and a new threat to humanity has risen…Nick has his driver's license and he's not afraid to use it. But turning sixteen isn't what he thought it would be. While other boys his age are worried about prom dates and applying for college, Nick is neck deep in enemies out to stop him from living another day. No longer sure if he can trust anyone, his only ally seems to be the one person he's been told will ultimately kill him.But life spent serving the undead is anything except ordinary. And those out to get him have summoned an ancient force so powerful even the gods fear it. As Nick learns to command and control the elements, the one he must master in order to combat his latest foe is the one most likely to destroy him. As the old proverb goes, fire knows nothing of mercy, and if Nick is to survive this latest round, he will have to sacrifice a part of himself. However, the best sacrifice is seldom the sanest move. Sometimes it's the one that leaves your enemies confused, and you even more so.

And sometimes, you have to trust your enemy to save your friends. But what do you do when that enemy is you?

–

Expected publication: April 9th 2013 by St. Martin's Griffin

Apr 09, 2013

Apr 09, 2013

Discover what really happened in the final days of the doomed planet from the eyes of Sandor—who would go on to become the reluctant Cêpan to Number Nine.Before Number Four and the others arrived on Earth, they lived on the planet Lorien. A planet filled with others who also had extraordinary abilities. A peaceful planet––until the day the Mogadorians attacked, and nearly annihilated, the Loric people.

Only a handful of Loric survived the battle. This is Sandor's story.


Expected publication: April 9th 2013 by HarperCollins

Apr 09, 2013

Sometimes I forget for an hour or two that she's with me. Sometimes I convince myself that she was only a dream. Or that I'm crazy.For as long as Lily Winston can remember, she has never been alone. Iris, a shadowy figure who mimics Lily's movements and whispers in her ear, is with her always—but invisible to the rest of the world. Iris is Lily's secret.

But when Lily's father is killed in a tragic accident, his cryptic final words suggest that he and Lily's mother have been keeping secrets of their own. Suddenly, Iris begins pushing Lily more than ever, possessing her thoughts and urging her to put together the pieces of a strange puzzle her father left behind. As she searches for answers, Lily finds herself drawn to Ty Collier, a mysterious new boy in town. Together, Lily and Ty must untangle a web of deception to discover the truth about her family, Iris . . . and Lily's own identity.


Expected publication: April 9th 2013 by HarperTeen

Apr 09, 2013

Violet thought she'd made peace with her unique ability to sense the echoes of the dead and the imprints that cling to their killers…that is until she acquired an imprint of her own. Forced to carry a reminder of the horrible events of her kidnapping, Violet is more determined than ever to lead a normal life. However, the people who run the special investigative team Violet works for have no intention of letting her go.When someone close to Violet becomes a suspect in a horrific murder, she finds herself pulled into a deadly hunt for a madman with an army of devoted followers. Violet has survived dangerous situations before, but she quickly discovers that protecting those closest to her is far more difficult than protecting herself.The Body Finder series has been praised as a "delectable blend of mystery and romance" (The Bulletin of the Center for Children's Books), a "fast-paced, compelling read" (ALA Booklist), and as "imaginative, convincing, and successful suspense" (Kirkus Reviews). With a perfect blend of romance, intrigue, and suspense, Dead Silence continues this gripping series, delivering unexpected twists that will keep readers guessing until the very last page.


Expected publication: April 16th 2013 by HarperCollins

Apr 16, 2013

Contrary to popular belief, the Four Horsemen of the Apocalypse aren't just harbingers of doom—they actually keep life in balance. But what happens when their leader and creator, Death, becomes suicidal?Before the first living thing drew its first gasping breath, he was there. He has watched humanity for millennia. And he has finally decided that humanity is not worth the price he has paid time and again. When Death himself gives up on life, a teenager named Xander Atwood is the world's only hope. But Xander bears a secret, one that may bring about the end of everything.

This heart-pounding final installment of the Riders of the Apocalypse series looks at the value of life, the strength of love, and how a small voice can change everything . . . forever.


Expected publication: April 16th 2013 by Graphia

Apr 16, 2013

With Penn and Lexi determined to kill Gemma and replace her with another siren, Gemma's life is in grave danger…unless she can break the curse before it's too late. With the help of Harper and Daniel, she'll delve deep into her enemies' mythical past–and their darkest secrets. It's her only hope of saving everything she holds dear: her family, her life, and her relationship with Alex–the only guy she's ever loved.


Expected publication: June 4th 2013 by St. Martin's Griffin (first published April 16th 2013)

Apr 16, 2013

There are no men in Claysoot. There are boys—but every one of them vanishes at midnight on his eighteenth birthday. The ground shakes, the wind howls, a blinding light descends…and he's gone.They call it the Heist.

Gray Weathersby's eighteenth birthday is mere months away, and he's prepared to meet his fate–until he finds a strange note from his mother and starts to question everything he's been raised to accept: the Council leaders and their obvious secrets. The Heist itself. And what lies beyond the Wall that surrounds Claysoot–a structure that no one can cross and survive.

Climbing the Wall is suicide, but what comes after the Heist could be worse. Should he sit back and wait to be taken–or risk everything on the hope of the other side?


Expected publication: April 16th 2013 by HarperTeen

Apr 16, 2013

The epic love story of Clea and Sage comes to its thrilling conclusion in the final book in the Elixir series by multitalented star Hilary Duff.Following the harrowing events ofElixir and Devoted—and the ceremony that almost killed Sage—Clea faces a new reality: With Sage's soul in Nico's body, the love of her life looks an awful lot like her best friend's boyfriend. Can Clea and Sage really be happy under these circumstances?

Clea wants to try to enjoy their new life together, but Sage is acting different—angry—and she struggles to keep her friends from finding out what has happened to him. Something is clearly haunting Sage, and Clea is losing control. Can she trust her friends with the dangerous truth, or will she have to risk losing Sage to madness?


Expected publication: April 16th 2013 by Simon & Schuster Children's Publishing

Apr 16, 2013

Three high school girls become the avenging Furies of Greek legend.

We were only three angry girls, to begin with. Alix, the hot-tempered surfer chick; Stephanie, the tree-hugging activist; and me, Meg, the quiet foster kid, the one who never quite fit in. We hardly knew each other, but each of us nurtured a burning anger: at the jerks in our class, at our disappointing parents, at the whole flawed, unjust world.

We were only three angry girls, simmering uselessly in our ocean-side California town, until one day a mysterious, beautiful classmate named Ambrosia taught us what else we could be: Powerful. Deadly. Furious.


Expected publication: April 16th 2013 by Henry Holt and Co. BYR

Apr 16, 2013

2. Remember they are always searching.

3. Don't get involved.

4. Keep your head down.

5. Don't fall in love.

Five simple rules. Ariane Tucker has followed them since the night she escaped from the genetics lab where she was created, the result of combining human and extraterrestrial DNA. Ariane's survival—and that of her adoptive father—depends on her ability to blend in among the full-blooded humans in a small Wisconsin town, to hide in plain sight at her high school from those who seek to recover their lost (and expensive) "project."

But when a cruel prank at school goes awry, it puts her in the path of Zane Bradshaw, the police chief's son and someone who sees too much. Someone who really sees her. After years of trying to be invisible, Ariane finds the attention frightening—and utterly intoxicating. Suddenly, nothing is simple anymore, especially not the rules…


Expected publication: April 23rd 2013 by Disney-Hyperion

Apr 23, 2013

Life turned upside down for Maddy Montgomery when she found out she was half-Angel and was catapulted into the scene of flashbulbs, paparazzi, and the fervent adulation that comes with being in the celebrity Angel world. She's trying to juggle her ordinary life—high school, family, friends—with the intense demands of being in the public eye as heartthrob Angel Jackson Godspeed's girlfriend.

And now Maddy must face the most difficult choice of her life. She's been offered the chance to become a Guardian. This means entering into dangerous and high stakes training, with no guarantee that she can succeed. But more than that, it would mean leaving her mortal life behind—forever—and allying with the Angels at a time when their relationship with humans is heading for war. . . .


Expected publication: April 23rd 2013 by Razorbill

Apr 23, 2013

 

Kylie Galen's life hasn't been the same since her world was turned upside-down in Born at Midnight, Shadow Falls #1, and now an epic conclusion to her journey—not to mention a tough choice between two guys!—is brewing in Chosen at Nightfall:When Kylie Galen left Shadow Falls, she thought it was the hardest decision of her life. Heartbroken and separated from everyone she loves, she has to embrace her abilities and what it means to be a chameleon. But as Kylie's journey comes to a close, she must return to the camp that started it all…and she must finally chose between the two boys who love her. The werewolf who broke her heart when he chose his pack over her, and the half-fae who ran from their intense attraction before they ever really had a chance. For Kylie, everything will finally be revealed and nothing will ever be the same.


Expected publication: April 23rd 2013 by St. Martin's Press

Expected publication: April 23rd 2013 by Balzer + Bray

[/minimal_toggle]

Apr 23, 2013

Four months after Ben disappeared through the portal to his home universe, Janelle believes she'll never see him again. Her world is still devastated, but life is finally starting to resume some kind of normalcy. Until Interverse Agent Taylor Barclay shows up. Somebody from an alternate universe is running a human trafficking ring, kidnapping people and selling them on different Earths—and Ben is the prime suspect. Now his family has been imprisoned and will be executed if Ben doesn't turn himself over within five days.And when Janelle learns that someone she cares about—someone from her own world—has become one of the missing, she knows that she has to help Barclay, regardless of the danger. Now Janelle has five days to track down the real culprit. Five days to locate the missing people before they're lost forever. Five days to reunite with the boy who stole her heart. But as the clues begin to add up, Janelle realizes that she's in way over her head—and that she may not have known Ben as well as she thought. Can she uncover the truth before everyone she cares about is killed?


Expected publication: April 23rd 2013 by Balzer + Bray

Apr 23, 2013

Ava's life went from bad to worse the night Chance became a vampire.He won't have anything to do with her. Ava understands why—because he blames her—but it doesn't mean she likes it.And it doesn't help that she's starting to feel something for Erik, the boy who once wanted her dead. Especially when Chance decides that he does still love her, and wants her to be with him for eternity.

Now she has a choice: Humanity…or forever as a vampire with Chance.

But Ava wants nothing more than to be human again. At least, she thought that was all she wanted.

Thankfully her best friend Kayla has a plan to distract Ava from her boy troubles, and they go in search of Kayla's missing dad. A great idea, but one that brings Sebastian back into Ava's life. Along with another, more sinister former member of his coven.

Sebastian and Zyris face off against Ava and her friends, resulting in Ava making yet another choice that changes the course of everyone's lives, and leaves her wondering if being human again is really worth losing everything.


Expected publication: April 23rd 2013 by Pendrell Publishing

Apr 23, 2013

No one crosses the wall of light . . . except for one girl who doesn't remember who she is, where she came from, or how she survived. A harrowing, powerful debut thriller about finding yourself and protecting your future—no matter how short and uncertain it may be.The Arclight is the last defense. The Fade can't get in. Outside the Arclight's border of high-powered beams is the Dark. And between the Light and the Dark is the Grey, a narrow, barren no-man's-land. That's where the rescue team finds Marina, a lone teenage girl with no memory of the horrors she faced or the family she lost. Marina is the only person who has ever survived an encounter with the Fade. She's the first hope humanity has had in generations, but she could also be the catalyst for their final destruction. Because the Fade will stop at nothing to get her back. Marina knows it. Tobin, who's determined to take his revenge on the Fade, knows it. Anne-Marie, who just wishes it were all over, knows it.When one of the Fade infiltrates the Arclight and Marina recognizes it, she will begin to unlock secrets she didn't even know she had. Who will Marina become? Who can she never be again?


Expected publication: April 23rd 2013 by Greenwillow Books

Apr 23, 2013

In the first installment of New Moon, Bella and Edward find themselves facing new obstacles, including a devastating separation, the mysterious appearance of dangerous wolves roaming the forest in Forks, a terrifying threat of revenge from a female vampire and a deliciously sinister encounter with Italy's reigning royal family of vampires: the Volturi.

Expected publication: April 23rd 2013 by Yen Press

Apr 23, 2013

Sixteen-year-old Ren is a daredevil mobile racer who will risk everything to survive in the Ward, what remains of a water-logged Manhattan. To save her sister, who is suffering from a deadly illness thought to be caused by years of pollution, Ren accepts a secret mission from the government: to search for a freshwater source in the Ward, with the hope of it leading to a cure.However, she never expects that her search will lead to dangerous encounters with a passionate young scientist; a web of deceit and lies; and an earth-shattering mystery that's lurking deep beneath the water's rippling surface.Jordana Frankel's ambitious debut novel and the first in a two-book series, The Ward is arresting, cinematic, and thrilling—perfect for fans of Scott Westerfeld or Ann Aguirre.


Expected publication: April 30th 2013 by Katherine Tegen Books

Apr 30, 2013

In Sloane's world, true feelings are forbidden, teen suicide is an epidemic, and the only solution is The Program.Sloane knows better than to cry in front of anyone. With suicide now an international epidemic, one outburst could land her in The Program, the only proven course of treatment. Sloane's parents have already lost one child; Sloane knows they'll do anything to keep her alive. She also knows that everyone who's been through The Program returns as a blank slate. Because their depression is gone—but so are their memories.Under constant surveillance at home and at school, Sloane puts on a brave face and keeps her feelings buried as deep as she can. The only person Sloane can be herself with is James. He's promised to keep them both safe and out of treatment, and Sloane knows their love is strong enough to withstand anything. But despite the promises they made to each other, it's getting harder to hide the truth. They are both growing weaker. Depression is setting in. And The Program is coming for them.


Expected publication: April 30th 2013 by Simon Pulse

Apr 30, 2013

Allison Sekemoto has vowed to rescue her creator, Kanin, who is being held hostage and tortured by the psychotic vampire Sarren. The call of blood leads her back to the beginning—New Covington and the Fringe, and a vampire prince who wants her dead yet may become her wary ally.Even as Allie faces shocking revelations and heartbreak like she's never known, a new strain of the Red Lung virus that decimated humanity is rising to threaten human and vampire alike.




–

Hardcover, 446 pages

Expected publication: April 30th 2013 by Harlequin Teen

Apr 30, 2013

Moving to a new high school sucks. Especially a rich-kid private school. With uniforms. But nothing is worse than finding out the first girl you meet is dead. And a klepto.No one can see or hear Kimberlee except Jeff, so–in hopes of bringing an end to the snarkiest haunting in history–he agrees to help her complete her "unfinished business." But when the enmity between Kimberlee and Jeff's new crush, Sera, manages to continue posthumously, Jeff wonders if he's made the right choice.Clash meets sass in this uproarious modern-day retelling of Baroness Orczy's The Scarlet Pimpernel




–

Kindle Edition, 352 pages

Expected publication: April 30th 2013 by HarperTeen

Apr 30, 2013

Ben and Maggie have met, fallen in love, and died together countless times. Over the course of two pivotal days—both the best and worst of their lives—they struggle again and again to resist the pull of fate and the force of time itself. With each failure, they return to the beginning of their end, a wild road trip that brings them to the scene of their own murders and into the hands of the man destined to kill them.As time circles back on itself, events become more deeply ingrained, more inescapable for the two kids trapped inside the loop. The closer they come to breaking out, the tighter fate's clutches seem to grip them. They devise a desperate plan to break free and survive the days ahead, but what if Ben and Maggie's only shot at not dying is surviving apart?




–

Hardcover, 208 pages

Expected publication: April 30th 2013 by Hyperion

Apr 30, 2013

 

 Josh Saunders knew his troubles weren't over. He just never thought that everything would blow up as hard and fast as it has. Sure, he's got a mountain lion living under his skin, but he still thought he could keep his head down and get a few days of respite.

But life is still complicated in the once-quiet beach town of Santa Feliz. While Josh and the other teens-turned-Wildlings would love nothing more than to keep their identities hidden, others have different ideas. The FBI still have questions for Josh—and a bully is out to make sure that he doesn't even think about trying to return to normal life, let alone keep his public façade up at school. In the meantime, several Wildling Elders view Josh as their prospective leader and ambassador between the human and Wildling communities … but unbeknownst to almost everyone, including Josh, another formidable Wildling Elder is determined to have him secretly murdered—by the hand of one of Josh's friends. In this riveting coming-of-age novel, Josh faces powerful Wildling clashes, angry street gangs, a hateful bully, FBI investigators and perhaps even the loss of his very best friend and confidante, Marina. A compelling story, Over My Head is a page-turner told in classic de Lint fashion.

–

Hardcover, 416 pages

Expected publication: April 30th 2013 by Razorbill Canada

Apr 30, 2013

Anna Whitt, the daughter of a guardian angel and a demon, promised herself she'd never do the work of her father—polluting souls. She'd been naive to make such a vow. She'd been naive about a lot of things.Haunted by demon whisperers, Anna does whatever she can to survive, even if it means embracing her dark side and earning an unwanted reputation as her school's party girl. Her life has never looked more bleak. And all the while there's Kaidan Rowe, son of the Duke of Lust, plaguing her heart and mind.When an unexpected lost message from the angels surfaces, Anna finds herself traveling the globe with Kopano, son of Wrath, in an attempt to gain support of fellow Nephilim and give them hope for the first time. It soon becomes clear that whatever freedoms Anna and the rest of the Neph are hoping to win will not be gained without a fight. Until then, Anna and Kaidan must put aside the issues between them, overcome the steamiest of temptations yet, and face the ultimate question: is loving someone worth risking their life?


Expected publication: April 30th 2013 by HarperTeen

Apr 30, 2013

The first book in a series about 17 year old Bea Washington, an edgy, charismatic outsider and recovering addict, who discovers that with her new-found sobriety, she has a disturbing new ?skill? ? an ability to see, and draw, people's thoughts. Alarmingly, these visions are only getting stronger and increasing in frequency. As another girl in school is raped and left for dead, Bea must come to terms with her talent, learn to face her own truth, and try to help identify and stop the killer before he strikes again.


Expected publication: April 30th 2013 by Amazon Childrens Publishing

Apr 30, 2013
Monthly Must Haves
These are our most anticipated April releases:
| | | |
| --- | --- | --- |
| Abigail's Picks | Julia's Picks | Kristina's Pick's |
|     |    | |
What are your must have titles for April ? Tell us in the comments.
---
Authors/Publishers: have a book coming out soon?
Request a Review or schedule a visit/giveaway
Please leave a comment if we missed a title and we will update this post.