It's the last day of the month which means it's time to check out what we're going to be reading next month in: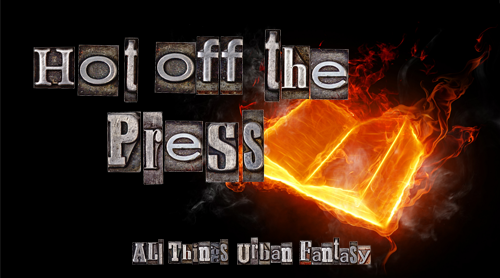 Want to know what titles came out in previous months? View all the previous Hot Off The Press posts
January has flown by.  We announced the winners of the 2012 Paranormal Cover Art Awards, and wrapped up our month long search for a new blogger (details to come!).  We've got several promising urban fantasy debuts to look forward to in February including Tessa Adams' SOULBOUND and Jeff Somers ' TRICKSTER (both of which we'll be reviewing).  I'm personally dying to read a couple spinoff's from two of my favorite finished series: Gail Carriger's new Parasol Protectorate spinoff,  ETIQUETTE & ESPIONAGE, and  THE INDIGO SPELL by Richelle Mead, the next book in the Vampire Academy spinoff series, Bloodlines (who else is psyched that the movie is finally happening?). – Abigail
—————————————–
*Release dates are subject to change.  Click '+ Description' to reveal the full description. Please visit our Titles Received For Review page to see which of these titles will be reviewed this month.
46 Adult Titles Releasing in February
Kiss of Danger

(Dragonfire, #8.1)
by Deborah Cooke

ebook

Expected publication: February 2013

Alexander knew he had to fulfill his duty to his kind, the dragon shape shifters called the Pyr, even at the price of abandoning his new wife and young son. Ever since, he has dreamed of his return to Katina and his home, the memory of her love sustaining him. After he and his fellows are enchanted for centuries, then finally set free in a future long after their own time, Alexander fears he will never return to his love. Against all odds, the darkfire crystal makes his dream come true, flinging him across the centuries to the world he left. But will Katina still be his own? Or has the darkfire crystal sent him back in time for some mysterious purpose of its own?

A HOWL FOR A HIGHLANDER

(Heart of the Wolf, #10)
by Terry Spear

Mass Market Paperback, 416 pages

Expected publication: February 1st 2013 by Sourcebooks

ISBN 1402258933 (ISBN13: 9781402258930)

A Highland Wolf on a Mission…

Duncan MacNeill is hell-bent on catching the thief who's stolen the clan's fortune and run off to Grand Cayman Island. Duncan has rarely left his homeland and he couldn't care less about an island paradise. He never expected to find a beautiful distraction who will show him just how appealing paradise can be…

Meets a Dangerous Distraction…

Lone wolf and botanist Shelley Campbell headed to the island to study the old growth forests. She didn't count on meeting a handsome Highlander who can't keep his paws off her.

Tempting the Jaguar

by Katie Reus

ebook

Expected publication: February 1st 2013 by Harlequin Nocturne Cravings

ISBN 1459231201 (ISBN13: 9781459231207)

At four hundred and fifty years old, wolf shifter Rainer thought he was prepared for anything—except discovering that his mate is a jaguar shifter. From the moment he meets Estrella, their attraction is scorching and undeniable. Vampires are stalking Estrella, the sweet and sensual woman he'll do anything to protect. After her parents were murdered in front of her, she grew up in the human world with limited knowledge of her heritage and wants nothing to do with other shifters. No matter how sexy a certain wolf shifter might be.

Keeping Estrella safe proves exceedingly difficult and keeping his hands off her—impossible. Unfortunately vampires aren't their only obstacle since his family wants nothing to do with her. When it becomes clear there's more to Estrella's heritage than either of them could imagine, they find themselves battling an unknown number of threats. Unless they figure out why the vampires are after her it might be too late for Rainer to protect her, let alone get the chance to claim her heart forever.

Blood Oranges

by Kathleen Tierney

Paperback, 288 pages

Expected publication: February 5th 2013 by Roc Trade

ISBN 0451465016 (ISBN13: 9780451465016)

My name's Quinn. If you buy into my reputation, I'm the most notorious demon hunter in New England. But rumors of my badassery have been slightly exaggerated. Instead of having kung-fu skills and a closet full of medieval weapons, I'm an ex-junkie with a talent for being in the wrong place at the right time. Or the right place at the wrong time. Or…whatever. Wanted for crimes against inhumanity I (mostly) didn't commit, I was nearly a midnight snack for a werewolf until I was "saved" by a vampire calling itself the Bride of Quiet. Already cursed by a werewolf bite, the vamp took a pint out of me too. So now…now, well, you wouldn't think it could get worse, but you'd be dead wrong.




Dead Things

by Stephen Blackmoore

Mass Market Paperback, 256 pages

Expected publication: February 5th 2013 by Daw

ISBN 0756407745 (ISBN13: 9780756407742)

Necromancer is such an ugly word, but it's a title Eric Carter is stuck with.

He sees ghosts, talks to the dead. He's turned it into a lucrative career putting troublesome spirits to rest, sometimes taking on even more dangerous things. For a fee, of course.

When he left L.A. fifteen years ago he thought he'd never go back. Too many bad memories. Too many people trying to kill him.

But now his sister's been brutally murdered and Carter wants to find out why.

Was it the gangster looking to settle a score? The ghost of a mage he killed the night he left town? Maybe it's the patron saint of violent death herself, Santa Muerte, who's taken an unusually keen interest in him.

Carter's going to find out who did it and he's going to make them pay.

As long as they don't kill him first.

Enemy Mine

by Katie Reus

ebook

Expected publication: February 5th 2013 by Penguin Group

A novella about a star-crossed romance between a vampire and a shifter whose families are sworn enemies.

When Kiernan and Melina spent one passionate night together a year ago, they never thought that it would change their lives forever. While the attraction was undeniable, gorgeous, green-eyed shifter Melina knows it takes more than passion to combat a century of family animosity—even if she can't manage to get Kiernan out of her head.

After a year of Kiernan's relentless pursuit, Melina finally gives in to her secret desires and agrees to give the dark, handsome vampire one more chance. But when their hot Miami night of flirtation is violently interrupted, Melina must put not only her trust, but her life in Kiernan's hands…

GOING UNDER

(Bound by Magick, #3)
by Lauren Dane

Mass Market Paperback, 298 pages

Expected publication: February 5th 2013 by Berkley Sensation

ISBN 0425262103 (ISBN13: 9780425262108)

In the wake of the Magister's rampage, chaos rules. Left reeling, the Others and the humans scramble to create a some sort of unity in the face of growing unrest and violence from anti-Other hate groups federation—and ruthless PR guru Molly Ryan is the witch who can do it. She grew up in the human world but there's nothing left for her there. She's lost her PR firm, her friends and she's decided to put all her fight toward aiding the Others in this dark, new reality. If there's anything left for her there, she's going to fight for it. But Gage Garrity, one of the few Others who survived the massacre, fears that the crusade will expose Molly to greater dangers than ever before.

Now, together, with magick on their side, they're on the road in a desperate struggle to unite a torn world. From state houses to television news to legislative conference rooms across the country, they're fighting the good fight. And it's bringing out a passion in both of them they never expected—one as volatile, intense, and all-consuming as their relentless battle for world unity. A battle that could be their undoing…

HOUSE RULES

(Chicagoland Vampires, #7)
by Chloe Neill

Paperback, 368 pages

Expected publication: February 5th 2013 by NAL Penguin  ISBN-10: 0451237102 ISBN-13: 978-0451237101

In a city full of vampires, trouble never sleeps.

At the tender age of 27, Merit became a sword-wielding vampire. Since then, she's become the protector of her House, watched Chicago nearly burn to the ground, and seen her Master fall and rise. Now she'll see her mettle—and her metal —tested like never before.

It started with two . . . Two rogues vanishing without a trace. Someone is targeting Chicago's vampires, and anyone could be next. With their house in peril, Merit and her Master, the centuries old Ethan Sullivan, must race to stop the disappearances. But as they untangle a web of secret alliances and ancient evils, they realize their foe is more familiar, and more powerful, than they could have ever imagined.

Hunting Daylight

(Acquainted With Night, #2)
by Piper Maitland

Paperback, 560 pages

Expected publication: February 5th 2013 by Berkley

ISBN 0425250695 (ISBN13: 9780425250693)

Out of the shadows…
For more than a decade, Caro Barrett has had doubts about the death of her husband, who disappeared while looking for a tribe of day-walking vampires in an African rainforest. Now, their daughter is struggling through her teenage years without a father. Waiting in the wings is an ancient vampire ready to possess Caro's heart–and to protect them both from harm. And, with her husband declared legally dead, Caro feels it is finally time to move on…

A hemisphere away in a windowless compound, an Ottoman vampire lies dying from a rare blood disease, which has made him vulnerable to the faintest bit of light. Yet he is determined to vanquish its power over him–to feel the sun on his face one last time. And in Caro's darkest fears he will be lifted into the light of day…

A Natural History of Dragons: A Memoir by Lady Trent

by Marie Brennan

Hardcover, 336 pages

Expected publication: February 5th 2013 by Tom Doherty Associates

ISBN 0765331969 (ISBN13: 9780765331960)

Not a day goes by that the post does not bring me at least one letter from a young person (or sometimes one not so young) who wishes to follow in my footsteps and become a dragon naturalist. Nowadays, of course, the field is quite respectable, with university courses and intellectual societies putting out fat volumes titled Proceedings of some meeting or other. Those interested in respectable things, however, attend my lectures. The ones who write to me invariably want to hear about my adventures: my escape from captivity in the swamps of Mouleen, or my role in the great Battle of Keonga, or (most frequently) my flight to the inhospitable heights of the Mrtyahaima peaks, the only place on earth where the secrets of the ancient world could be unlocked.

Even the most dedicated of letter-writers could not hope to answer all these queries personally. I have therefore accepted the offer from Messrs. Carrigdon & Rudge to publish a series of memoirs, chronicling the more interesting portions of my life. By and large these shall focus on those expeditions which led to the discovery for which I have become so famous, but there shall also be occasional digressions into matters more entertaining, personal, or even (yes) salacious. One benefit of being an old woman now, and moreover one who has been called a "national treasure," is that there are very few who can tell me what I may and may not write.

Beyond this point, therefore, lie foetid swamps, society gossip, disfiguring diseases, familial conflicts, hostile foreigners, and a plenitude of mud. You, dear reader, continue on at your own risk. It is not for the faint of heart — no more so than the study of dragons itself. But such study offers rewards beyond compare: to stand in a dragon's presence, even for the briefest of moments — even at the risk of one's life — is a delight that, once experienced, can never be forgotten. If my humble words convey even a fraction of that wonder, I will rest content.

In this first volume, I will relate to you how my career as a lady adventurer and dragon naturalist began, commencing at the creation of my childhood fascination with all things winged, and for the bulk of its length describing my first foreign expedition, to study the rock-wyrms of Vystrana. Common gossip has made the bare facts well-known, but I warn you, dear reader, that all was not as you have heard.

Isabella, Lady Trent
Casselthwaite, Linshire
11 Iyar, 1895

A Lush Kiss of Surrender

(Renegade Angels, #2.5)
by Sylvia Day

ebook

Expected publication: February 5th 2013

ISBN 0985114630 (ISBN13: 9780985114633)

Raze and Kim's story continues!

MAGIC AT MIDNIGHT

by Gena Showalter

Paperback, 240 pages

Expected publication: February 5th 2013 by Berkley

ISBN 0425265382 (ISBN13: 9780425265383)

TOGETHER FOR THE FIRST TIME

Two charmed and sexy novellas set in Mysteria, the beguiling little Colorado town where magic is in the air and passions run high—and not because of the altitude . . .

Hundreds of years ago, in the mountains of Colorado, Mysteria was founded by a random act of demonic kindness. Today, it's a magnet for the supernatural, where magic quietly coexists with the mundane world. But now two sisters are about to unleash a tempest of seduction that will have tongues wagging for centuries to come . . .

The Witches of Mysteria and the Dead Who Love Them
Genevieve is a witch with a bad case of unrequited love for a local bar owner. But is his sudden change of heart the result of a love potion—or a literally breathtaking passion?

A Tawdry Affair
Glory, witch of love, wants her man. Unfortunately, he barely knows she exists—until a magic pen brings her creative fantasies of seduction, sex, and delicious revenge to life.

 

OMEGA

(Penton Legacy, #3)
by Susannah Sandlin

Paperback

Expected publication: February 5th 2013 by Montlake Romance

ISBN 161218359X (ISBN13: 9781612183596)

The bloody war between the Vampire Tribunal and the defiant scathe of Penton, Alabama, rages on, forcing its residents and their bonded humans to retreat into the underground fortress of last resort: Omega. There, Will Ludlam is charged with the care of Penton's humans, though he longs to fight alongside his vampire brethren. He knows the risks: as the renegade son of the Tribunal's vicious leader, Will's capture could doom the resistance. Yet he is determined to prove his worth to his adopted scathe, to his vengeful father—and to former US Army officer Randa Thomas, his beautiful, reluctant partner. Randa has little faith that a former member of the vampire elite has what it takes to fight a war. But as their enemies descend upon Omega, Will's polished charm—and Randa's guarded heart—finally give way to the warrior within. Fans of Susannah Sandlin's Penton Legacy are sure to devour this long-awaited third installment of the steamy paranormal series.

 

THE REUNITED

(FBI Psychics, #3)
by Shiloh Walker

Paperback, 384 pages

Expected publication: February 5th 2013 by Berkley

ISBN 0425246973 (ISBN13: 9780425246979)

From the national bestselling author of The Departed comes an all new novel of danger, intrigue, and a love stronger than death…

AN ETERNAL DESIRE

With his strong psychic ability, FBI Agent Joss Crawford longs for the woman he loved in a past life. But after years of searching, a new case is drawing him into the last place he'd ever want to find her: an underground slave ring. Going undercover to infiltrate the network, he meets Drucella Chapman–the mastermind's fiancee. Joss has every reason to believe she's evil. So why is he irresistibly drawn to her?

A DANGEROUS GAME

Drucella has made it her personal mission to bring the slave ring down. But the sadistic ring leader is even more careful than he is cruel. In order to gain information, Dru has had to get close to the very man she wishes to kill, psychically reading his memories bit by bit. she'd do anything to finish the job, but agreeing to marry him may have been a step too far–even for her.

A FATEFUL ENCOUNTER

Though Joss and Dru are both undercover, nothing can disguise the sense of deja vu they experience when they meet. Neither can afford to be distracted from the mission at hand, but perhaps their reunion is exactly what this mission needs…

Soulbound

(Lone Star Witch, #1)
by Tessa Adams

Mass Market Paperback, 358 pages

Expected publication: February 5th 2013 by Signet Eclipse

ISBN 0451415043 (ISBN13: 9780451415042)

As the seventh daughter of a seventh daughter—and a member of Ipswitch's Royal family—Xandra Morgan should be a witch of incredible power. But things don't always turn out like you expect… 

While she hasn't lived up to her family's expectations, Xandra has come to terms with her latent magic and made a life for herself in Austin, Texas, running a coffee shop where she makes potions of a non-magical nature. While things aren't perfect, Xandra is happy—until she runs into powerful warlock Declan Chumomisto.

Xandra hasn't seen Declan in years, and though she's still overwhelmed by his power, she doesn't trust him. And when her own powers awaken one night and lead her to the body of a woman in the woods bearing the symbol of Isis—the same one that has marked Xandra since the day she met Declan—she's filled with a terrible suspicion, soon confirmed: the woman is connected to him.

Xandra doesn't want to believe that Declan is capable of murder, but as the body count mounts, and Xandra's own powers spiral out of control, she's not sure she can trust her own instincts…

This Wicked Magic

(This Witchery, #2)
by Michele Hauf

Paperback, 304 pages

Expected publication: February 5th 2013 by Harlequin (first published January 22nd 2013)

ISBN 0373885636 (ISBN13: 9780373885633)

His destined mate…Certainly Jones has pushed it too far this time. Gnawing and clawing at his soul are the demons he unknowingly carried back from his quest into their land. Weak and exhausted, the dark witch gazes down the dim, cobbled street at his only hope—a lone vehicle with blazing headlights. Desperate, he makes a mad dash for the light, and the striking woman illuminated in its wake.

Vika senses him before she sees him. The good witch with emerald eyes and fiery red hair has never dabbled in dark magic. But one look at CJ turns her life upside down. Soon Vika is lured into his dangerous world…and his powerful arms. A few sultry kisses are not enough to save CJ from his demons—it's going to take some seriously potent sorcery. And they're running out of time.

Undercover Wolf

(Alpha Force, #6)
by Linda O. Johnston

Paperback, 304 pages

Expected publication: February 5th 2013 by Harlequin (first published January 22nd 2013)

ISBN 0373885644 (ISBN13: 9780373885640)

Danger and desire collide in a race against timeP.I. Quinn Parran's mission is simple: to join Alpha Force, a unique military team of shape-shifters, and use their new elixir to enhance his shape-shifting abilities. With the aid of Sergeant Kristine Norwood, each shifting experiment sparks something more volatile than any challenge he's ever encountered: a primal passion. And when Quinn's brother vanishes on his honeymoon and is suspected of murder, Quinn must join forces with Kristine to investigate.

With no choice but to go deep undercover as newlyweds, Kristine finds herself enjoying the charade a little too much. She is attracted to Quinn, but isn't about to get involved with a shape-shifter. Until their quest becomes more dangerous, and Kristine must put aside her doubts and put her full trust in Quinn….

Under the Gun

(Underworld Detection Agency, #4)
by Hannah Jayne

Paperback, 352 pages

Expected publication: February 5th 2013 by Kensington

ISBN 0758281102 (ISBN13: 9780758281104)

When you're near the top of the Underworld Detection Agency, the claws really come out…

Quick thinking and loyalty have taken human Sophie Lawson a long way in the UDA—along with a healthy dose of magic immunity. But when her old boss Pete Sampson asks for help after a mysterious two-year disappearance, she's determined to find out what high-placed demon has put two ruthless werewolf killers on his tail. Of course, sucking up to her icy vampire department head and negotiating a treacherous inter-office demon battle are the kind of workplace politics that could easily get a "breather" way worse than reprimanded. And sexy fallen angel Alex is doing whatever it takes to heat up Sophie's professional cool and raise feelings she's done her best to bury. Too bad their investigation is about to uncover the Agency's darkest secrets…and powerful entities happy to sign one inquisitive human's pink slip in blood…

The Water Witch

(Fairwick Chronicles, #2)
by Juliet Dark

Paperback, 288 pages

Expected publication: February 5th 2013 by Random House Publishing Group (first published September 13th 2012)

ISBN 0345533399 (ISBN13: 9780345533395)

Perfect for fans of Deborah Harkness and Elizabeth Kostova,The Water Watch is a breathtakingly sexy and atmospheric new novel of ancient folklore, passionate love, and thrilling magic.

After casting out a dark spirit, Callie McFay, a professor of gothic literature, has at last restored a semblance of calm to her rambling Victorian house. But in the nearby thicket of the Honeysuckle Forest, and in the currents of the rushing Undine River, more trouble is stirring. . . .

The enchanted town of Fairwick's dazzling mix of mythical creatures has come under siege from the Grove: a sinister group of witches determined to banish the fey back to their ancestral land. With factions turning on one another, all are cruelly forced to take sides. Callie's grandmother, a prominent Grove member, demands her granddaughter's compliance, but half-witch/half-fey Callie can hardly betray her friends and colleagues at the college.

To stave off disaster, Callie enlists Duncan Laird, an alluring seductive academic who cultivates her vast magical potential, but to what end? Deeply conflicted, Callie struggles to save her beloved Fairwick, dangerously pushing her extraordinary powers to the limit—risking all, even the needs of her own passionate heart.

WHEN THE NIGHT WHISPERS

by Savanna Welles

Hardcover, 288 pages

Expected publication: February 5th 2013 by St. Martin's Press

ISBN 0312675712 (ISBN13: 9780312675714)

A riveting, modern-day gothic tale about a woman who succumbs and then must save herself from a dark lover

That night was the first time I tasted champagne—French he told me, and as I loved all things French I was enchanted. I barely remember what we said—only that I did most of the talking: about leaving the South, my dreams of becoming a writer, my thoughts of Harlem . . . and of you. He said very little, only this: "The moment I saw you I knew you would be mine forever. And even death, even that, could not part us."

Jocelyn's life feels empty, devoid of passion and purpose. After she finds a journal written by her "doomed" great-grandmother, Caprice, she is spellbound by her story: the escape from a loveless marriage, her seduction by a nameless lover who is both "demon and savior." Then, as if stepping out of a dream, Jocelyn meets Asa, her mysterious next door neighbor.

Asa is charming, handsome, and daring and, as if by magic, she is drawn into his hedonistic lifestyle. Yet there is something unsettling about Asa. Luna is suspicious of this man, and although Jocelyn is dismissive of Luna and amused by her friend's warnings, she can't completely ignore them. She begins to wonder if things with Asa aren't quite what they seem.

The Better to See You

(Transplanted Tales, #2)
by Kate Serine

ebook, 292 pages

Expected publication: February 7th 2013 by eKensington

ISBN 1601830254 (ISBN13: 9781601830258)

Once upon a time, a spell went awry and Make Believe characters were cast into the ordinary world. And the results aren't always happily ever after…

Everyone thinks fairy godmothers can do no wrong. But if not for a certain spell mis-cast by Lavender Seelie, Cinderella's former fairy godmother, the Tales would not be stuck in the Here and Now. Fortunately for Lavender, she's about to get a second chance at a happy ending…

The Refuge, a sanctuary for wayward Tales, seems like the perfect place for Lavender to start a new life—especially when she discovers an unexpected ally in Seth, the brooding werewolf who's been typecast as a villain ever since his run in with Little Red Riding Hood. But when humans from nearby towns start turning up dead, their bodies mutilated with archaic Tale symbols, Lavender wonders if Seth's deep sensuality has blinded her to the truth. And that distraction could put innocent lives in danger. Including her own…

American Elsewhere

by Robert Jackson Bennett

Paperback, 688 pages

Expected publication: February 12th 2013 by Orbit

ISBN 0316200204 (ISBN13: 9780316200202)

Some places are too good to be true.
Under a pink moon, there is a perfect little town not found on any map.
In that town, there are quiet streets lined with pretty houses, houses that conceal the strangest things.
After a couple years of hard traveling, ex-cop Mona Bright inherits her long-dead mother's home in Wink, New Mexico. And the closer Mona gets to her mother's past, the more she understands that the people of Wink are very, very different …
From one of our most talented and original new literary voices comes the next great American supernatural novel: a work that explores the dark dimensions of the hometowns and the neighbors we thought we knew

Feral Nights

by Cynthia Leitich Smith

Hardcover, 304 pages

Expected publication: February 12th 2013 by Candlewick Press

ISBN 0763659096 (ISBN13: 9780763659097)

Fans of the Tantalize quartet will thrill to see werepossum Clyde and other favorite secondary characters — plus all-new ones — take to the fore in book one of an all-new series.

When sexy, free-spirited werecat Yoshi tracks his sister, Ruby, to Austin, he discovers that she is not only MIA, but also the key suspect in a murder investigation. Meanwhile, werepossum Clyde and human Aimee have set out to do a little detective work of their own, sworn to avenge the brutal killing of werearmadillo pal Travis. When all three seekers are snared in an underground kidnapping ring, they end up on a remote island inhabited by an unusual (even by shifter standards) species and its cult of worshippers. Their hosts harbor a grim secret: staging high-profile safaris for wealthy patrons with evil pedigrees, which means that at least one newcomer to the island is about to be hunted. As both wereprey and werepredator fight to stay alive, it's up to mild-mannered Clyde — a perennial sidekick — to summon the hero within. Can he surprise even himself?

How Beauty Saved the Beast

(Tales of the Underlight, #2)
by Jax Garren

ebook

Expected publication: February 11th 2013 by Carina Press

ISBN 1426895046 (ISBN13: 9781426895043)

Jolie Benoit left her old life behind to become an agent of the Underlight. Training under Sergeant Wesley Haukon, she's honing her combat skills, all the while coping with the intense sexual attraction she feels for Hauk. She keeps their friendship casual, but when his high school sweetheart transfers into their division, Jolie finds herself grappling with jealousy.

The Underlight gave Hauk a purpose, but he can't escape his past completely. The physical and emotional scars from the fire that killed seven fellow Army Rangers will mark him forever. Jolie sends his protective instincts into overdrive, but he's convinced he'll never be worthy of her love.

Hauk is determined to keep Jolie from harm. But when the Order of Ananke ambushes them with a new weapon that neutralizes Hauk, making him vulnerable, it's Jolie who must tap into her hidden strengths to rescue him—or risk losing him forever…

WOLF NIP

(Granite Lake Wolves, #6)
by Vivian Arend

ebook, 113 pages

Expected publication: February 12th 2013 by Samhain Publishing, Ltd.

ISBN 1619214520 (ISBN13: 9781619214521)

Cat got your tongue?

Tessa Williams is looking to make her mark outside the family business, and the unusual landlocked paddle wheeler she spots in Haines, Alaska, strikes her as the perfect location. Only the owner is being difficult, refusing to sell. Still, she's sure that replacing her written queries with a little in-person charm is all she'll need to shortly have her Eco-tour B&B on the road to success.

Local wolf-slash-owner of said vessel, Mark Weaver, isn't hanging on to the landmark building out of spite. There are more reasons for holding back the sale than are easily explained on paper. A face-to-face meeting to resolve the matter only confounds it—when Mark recognizes Tessa as his mate.

But she's a cat…and cats don't do insta-mates.

The sexual attraction between them isn't in question, just everything else. He wants her. She wants twue wuv. His wolf can't figure out what the holdup is. Her cat thinks the entire situation, and the pack, are rather amusing.

Somewhere in here is the beginning of a beautiful relationship—if they don't drive each other mad.

Warning: One hyper cat, one laid-back wolf. Inappropriate use of permanent markers, and a heaping side dish of cat/dog jokes. Shenanigans (read: nookie) in front of a roaring fire. Spiced liberally with sarcasm. Enjoy!

Vampires Gone Wild

(Love at Stake #13.5, Vamp City #1.5)
Anthology

ebook, 100 pages

Expected publication: February 12th 2013 by Avon Impulse

ISBN 0062264974 (ISBN13: 9780062264978)

V is for VampWoman by Kerrelyn Sparks

Pamela decides to shed her prim and proper ways for spandex and a mask to help fight the Malcontents. Now if only she weren't so distracted by the sexy vampire fighting by her side . . .

A Forever Love by Pamela Palmer

Trapped in Vamp City, Lukas has been unable to return to the beauty who stole his heart. But now that she's stumbled into his world, it will take every ounce of cunning he possesses to keep her alive.

First Dates Are Hell by Amanda Arista

Valiance's first date in a hundred years is going great . . . until they're attacked in the parking lot and quiet, unassuming Esme turns out to be way more than she appears.

Blood and Water by Kim Falconer

Beneath the waves of San Francisco Bay lives a vampire race that wants nothing to do with the "landers" except to feed on them. But when Stellan sets eyes on Angelina, everything changes.

Pros and Cons

(Nikki Glass, 2.5)
by Jenna Black

ebook, 82 pages

Expected publication: February 25th 2013 by Pocket Star

An original eNovella in the acclaimed Nikki Glass urban fantasy series, taking place between the events of the novels Deadly Descendant and Rogue Descendant.

As a living descendant of Artemis the Huntress, private investigator Nikki Glass knows how to track someone down—but this time, her latest case leads to unexpected revelations of lies and betrayal…

Domino Falls

by Steven Barnes and Tananarive Due

Paperback, 384 pages

Expected publication: February 19th 2013 by Atria Books

ISBN 145161702X (ISBN13: 9781451617023)

It began on Freak Day—that day no one could explain, when strangers and family members alike went crazy and started biting one another. Some thought the outbreak was caused by a flu shot, others that it was a diet drug gone terribly wrong. All anyone knew is that once you were bitten and went to sleep, you woke up a freak.

The Mad Scientist's Guide to World Domination

Anthology Edited by John Joseph Adams

Hardcover, First Edition, 336 pages

Expected publication: February 19th 2013 by Tor Books

ISBN 0765326442 (ISBN13: 9780765326447)

From Victor Frankenstein to Lex Luthor, from Dr. Moreau to Dr. Doom, readers have long been fascinated by insane plans for world domination and the madmen who devise them. Typically, we see these villains through the eyes of good guys. This anthology, however, explores the world of mad scientists and evil geniuses—from their own wonderfully twisted point of view.

An all-star roster of bestselling authors—including Diana Gabaldon, Daniel Wilson, Austin Grossman, Naomi Novik, and Seanan McGuire…twenty-two great storytellers all told—have produced a fabulous assortment of stories guaranteed to provide readers with hour after hour of high-octane entertainment born of the most megalomaniacal mayhem imaginable.

Everybody loves villains. They're bad; they always stir the pot; they're much more fun than the good guys, even if we want to see the good guys win. Their fiendish schemes, maniacal laughter, and limitless ambition are legendary, but what lies behind those crazy eyes and wicked grins? How—and why—do they commit these nefarious deeds? And why are they so set on taking over the world?

If you've ever asked yourself any of these questions, you're in luck: It's finally time for the madmen's side of the story.

Silent Cravings

by Jess Haines and E. Blix

Expected publication: February 22nd 2013 by Musa Publishing

The Goliath werewolves, a California pack hoping to expand into new territories, made an extreme error in judgment when choosing Christoph to be their representative for negotiations in New York. After two fights in the open with another supernatural, Christoph orders a lower-ranking teenaged Were to take the downfall for his mistakes by serving in his place under vampire Alec Royce's watchful eye.

When Christoph and another packmate try to save the girl from Royce's clutches—never mind the inevitable war they'd start in the process—the two are outcast from their pack. The vampire once again demands servitude as recompense, and they soon find themselves magically "neutered" by enchanted leather fetish collars so they can't hurt themselves or anyone else in the vampire's entourage. Hey, the collars were all Royce had handy at the time.

Just when Christoph thought it couldn't get any worse, a mute vampire named Mouse decides to claim him, taking him for her own. She has her own set of problems, what with being mentally damaged by her sire, Max Carlyle, who delighted in enforcing her monstrous nature. She hungers for Christoph, but can't stand to see someone victimized or—even worse—afraid of her.

Christoph is taught the greater lesson of what it really means to follow the Goliath Code of Honor and Mouse narrowly avoids a nervous breakdown in the process of accepting her own predatory nature. The two must learn how to live together (and deal with his new accessory)—without driving Royce and the rest of his household crazy in the process.

BEAUTY AWAKENED

(Angels of the Dark, #2)
by Gena Showalter

Mass Market Paperback, 384 pages

Expected publication: February 26th 2013 by HQN Books

ISBN 0373777434 (ISBN13: 9780373777433)

His name is Koldo. He is scarred, powerful, his control legendary-and he lives only for vengeance, determined to punish the angel who viciously removed his wings. But if he yields to the forces of hatred, he will be kicked from the heavens, eternally damned.

She is his last hope. Nicola Lane was born with a defective heart, yet this fragile human shows surprising strength as demons stalk her every move, determined to end her. She is the key to Koldo's deliverance…and his downfall. Though he fights duty, destiny and his first addictive taste of desire, his toughest battle will be the one for Nicola's life-even if he has to sacrifice his own….

BLACK CITY

(Black Wings, #5)
by Christina Henry

Mass Market Paperback, 288 pages

Expected publication: February 26th 2013 by Ace

ISBN 0425256588 (ISBN13: 9780425256589)

Former Agent of death Madeline Black may have been stripped of her wings—but she hasn't lost her purpose…

When Maddy finally killed her father, Azazel, she thought his depraved experiment died with him. But now Chicago has been infested with vampires immune to the effects of the sun, and the bloodbath is worse than she could have ever imagined. While the Agency refuses to interfere with other supernatural courts, Maddy is determined to do everything within her power to save her city—wings or no wings.

But when the leader of the vampires requests that she turn herself in or risk more deaths, Maddy becomes a target for the very people she's trying to save. Left with no other choice, she turns to Lucifer, the one creature who has the power to help her. But her grandfather's aid has always come at a price…

DEAD LETTER DAY

(Messenger, #3)
by Eileen Rendahl

Paperback, 304 pages

Expected publication: February 26th 2013 by Ace

ISBN 0425258017 (ISBN13: 9780425258019)

Melina Markowitz, messenger for the underworld, delivers the goods for the supernatural beings in our midst—no questions asked. It's more than a job; it's a mission. Safety be damned.

Melina's missing friend, Paul, could just be taking a little werewolf "me time," but her investigation yields something more sinister. Suspicions first fall on Paul's wolf-pack rival. But that wouldn't explain the sudden windstorms rattling Melina's nerves—or the ominous, shrieking crows that keep appearing.

The clues lead Melina to a mermaid, a damaged and possibly deranged police officer and patterns for Norwegian doilies—finally bringing her to the realization that she may be dealing with the most powerful enemy she has ever faced.

Devil May Care

(Speak of the Devil, #2)
by Patricia Elmer

Paperback, 352 pages

Expected publication: February 26th 2013 by Entangled Select

ISBN

1620610876 (ISBN13: 9781620610879)

Weddings are hell…

After a month of planning not one, but two, demonic weddings, all Faith Bettincourt—the youngest Crown Princess of Hell—wants is to spend some quality time with her angelic boyfriend, Matt. But when a ghost from Matt's past walks through Faith's apartment door, her preoccupation with the weddings from Hell is all that's keeping her from turning his ex, in all her devious angelic glory, into a down throw pillow.

Which is about when Matt's zealous mother declares war on Faith's family.

Now Faith will stop at nothing to stop the craziness and make sure the impending nuptials go off without a hitch. All she's got to do is rescue one of the grooms and go up against an army of so-called do-gooders, and everything will go back to normal. Or as normal as it can be where the Devil's spawn is concerned. With any luck, she might just be able to resuscitate her love life while she's at it.

The Golden Age of Death

(Calliope Reaper-Jones, #5)
by Amber Benson

Meet Amber Benson's "authentically original creation" (Locus)…My name is Calliope Reaper-Jones (Callie to my friends). I'm Death's Daughter and—as of very recently—the (reluctant) head of my father's company, Death, Inc.

I was gradually learning how to be a businesswoman. Had the power suits and shoes down, though the day to day was slow going. Then I was blindsided by Enemies Unknown and sent off to I-don't-know-where. Not a good thing.

Now not only must my friends and family be frantic, but without a CEO, Death, Inc., can't function. With the newly deceased left free to roam the Earth, it's the zombie apocalypse come true.

I've got to get back—for my sake and the sake of, oh, all humanity…

Fade to Black

(Rojan Dizon, #1)
by Francis Knight

Paperback, 384 pages

Expected publication: February 26th 2013 by Orbit (first published February 7th 2013)

ISBN 0316217689 (ISBN13: 9780316217682)

From the depths of a valley rises the city of Mahala.

It's a city built upwards, not across—where streets are built upon streets, buildings upon buildings. A city that the Ministry rules from the sunlit summit, and where the forsaken lurk in the darkness of Under.

Rojan Dizon doesn't mind staying in the shadows, because he's got things to hide. Things like being a pain-mage, with the forbidden power to draw magic from pain. But he can't hide for ever.

Because when Rojan stumbles upon the secrets lurking in the depths of the Pit, the fate of Mahala will depend on him using his magic. And unlucky for Rojan—this is going to hurt.

HEART OF THE DEMON

(Warriors of the Rift, #3)
by Cynthia Garner

Mass Market Paperback, 320 pages

Expected publication: February 26th 2013 by Forever

ISBN 0446585130 (ISBN13: 9780446585132)

The next opening of the rift is coming—and its consequences will be deadly. A rogue group of human-hating preternaturals is planning an apocalyptic attack, but the Council of Preternaturals may have found the key to saving the world: Keira O'Brien, a fey with a long criminal record, whose empathic abilities once made her the queen of con artists. If she successfully infiltrates the dangerous faction, the sins of her past will be forgiven.

Keira isn't the only agent working against the rogue prets. Finn Evnissyen, a powerful demon with a dark lineage, is a hired assassin looking for a way out. If he stops the threat, he will finally earn his freedom. As the rift fast approaches, and danger escalates, Finn and Keira must discover if they're on the same side—or sleeping with the enemy . . .

HOW TO SEDUCE AN ANGEL IN 10 DAYS

(10 Days, #3)
by Saranna DeWylde

Paperback

Expected publication: February 26th 2013 by Kensington Brava

ISBN 075826917X (ISBN13: 9780758269171)

GOT ANGEL?

Drusilla "Tally" Tallow does. Both fallen and otherwise because she's got ten days of Heavenly and Infernal Parole after knocking Falcon Cherrywood from his broom. All she wanted was to settle down with a nice warlock, have babies, and grow old together. But she's got a bad habit of falling for the wrong warlock. She blames Cupid. Too bad her Heavenly Parole Officer is none other than the heart bandit himself—the newly appointed Cupid and current fixture in all her fantasies, Falcon Cherrywood.

After smiting Cupid with a fireball, Falcon Cherrywood must now play the Diapered Archer. He can't think of anything more humiliating than flying around in pink wings shooting arrows into hopeless fools. Archery was never his strong suit and Falcon doesn't even believe in love. But more troubling are the feelings his sinfully irresistible parolee sets off in him—for only Tally has the power to make him believe in things better left to fairy tales, like Happily Ever After.

EDGE OF DAWN

(Midnight Breed, #11)
by Lara Adrian

Hardcover, 1st Edition, 300 pages

Expected publication: February 26th 2013 by Delacorte Press

ISBN 0345532600 (ISBN13: 9780345532602)

Twenty years after the terror of First Dawn—when mankind learned that vampires lived secretly among them—the threat of violence reigns as the two species struggle to coexist. The only group preserving the fragile harmony is the Order, an elite cadre of Breed warriors dedicated to protecting humans and vampires alike. And in this precarious world of torn loyalties and shattered trust, Mira, a fiery squad captain, finds that every fight bears an intensely personal cost.

Raised among the Order, Mira has always believed in the warrior's code of swift—and even lethal—justice. But the one thing she desires more than the Order's hard-won acceptance is Kellan Archer, a sexy but troubled Breed fighter. In love with him since childhood, Mira once broke through his tough exterior during an unexpected night of rapture, but the next day he mysteriously disappeared, never to return.

Kellan didn't think he would ever see Mira again—or have to confront the truth of why he left. After abandoning the Order years ago, he now leads a band of human rebels intent on carrying out their own vigilante rule of law. Yet a high-profile kidnapping assignment brings him face-to-face with the past he sought to avoid, and the striking woman he has tried desperately to forget. And as tensions mount and the risk of bloodshed grows, Kellan and Mira must take sides—between the competing missions that dominate their lives, and the electrifying passion that claims their hearts.

Ex-Heroes

(Ex-Heroes, #1)
by Peter Clines

Paperback, 336 pages

Expected publication: February 26th 2013 by Crown Publishing Group (first published February 25th 2010)

ISBN 0804136572 (ISBN13: 9780804136570)

The first in a spectacularly genre-mashing adventure series that pits a small group of courageous, flawed, terrified superheroes against hordes of undead.

Stealth. Gorgon. Regenerator. Cerberus. Zzzap. The Mighty Dragon. They were heroes, using their superhuman abilities to make Los Angeles a better place.

Then the plague of living death spread around the globe. Now, a year later, the heroes struggle to overcome their differences and recover from their own scars as they protect the thousands of survivors huddled in their film-studio-turned-fortress, the Mount.

But the hungry ex-humans are not the only threat the survivors face. Across the city, another group has grown and gained power

 IMMORTALLY EMBRACED

(Monster M*A*S*H, #2)
by Angie Fox

Mass Market Paperback, 320 pages

Expected publication: February 26th 2013 by St. Martins Paperbacks

ISBN 031254667X (ISBN13: 9780312546670)

Even during a truce, Dr. Petra Robichaud has her hands full as the M*A*S*H surgeon to an army of warring gods—especially when Medusa herself turns up pregnant. Petra has no idea what to expect when a gorgon's expecting, but she won't let it turn her to stone. As the healer-hero of an ancient prophesy, it's Petra's job to keep the peace. But as the lover to a warrior demi-god, she knows how impossible some jobs can be…

Commander Galen is sexy, strong, and sworn to lead his team to hell and back. But when he announces to Petra that he can no longer risk her life for his love, the doctor is on her own…Until a mysterious new entity—in the form of a hot-blooded male—enters the picture. Can he be trusted? Can he be resisted? Meanwhile, an oracle delivers another prophesy that places Petra back on the frontlines with the man she may be bound to for eternity—in love, or in war…

IMMORTAL EVER AFTER

(Argeneau, #18)
by Lynsay Sands

Mass Market Paperback, 384 pages

Expected publication: February 26th 2013 by Avon

ISBN 0062078119 (ISBN13: 9780062078117)

A kiss doesn't mean eternity . . .

Valerie Moyer doesn't believe in vampires—until she is kidnapped by a fanged psychopath! After escaping her bloodthirsty captor, she's through with creatures of the night. Until she finds herself under the protection of the darkly handsome Anders. Not only is she expected to accept that Anders is immortal, but also that she is the woman destined to be his life mate!

. . . Or does it?

Anders felt a connection to Valerie from the moment he cradled her bruised body in his arms. But before he claims her, he must destroy the vampire who almost stole her from him forever. His job would be easier if Valerie didn't fight him every step of the way. Still, Anders loves a challenge, and the green-eyed beauty is worth fighting for!

MOUNTAIN ECHOES

(Walker Papers, #8)
by C.E. Murphy

Paperback, 352 pages

Expected publication: February 26th 2013 by Harlequin Luna (first published February 19th 2013)

ISBN 0373803516 (ISBN13: 9780373803514)

You can never go home again.

Joanne Walker has survived an encounter with the Master at great personal cost, but now her father is missing – stolen from the timeline. She must finally return to North Carolina to find him – and to meet Aidan, the son she left behind long ago.

That would be enough for any shaman to face, but Joanne's beloved Appalachians are being torn apart by an evil reaching forward from the distant past. Anything that gets in its way becomes tainted – or worse.

And Aidan has gotten in the way.

Only by calling on every aspect of her shamanic powers can Joanne pull the past apart and weave a better future. It will take everything she has – and more.

Unless she can turn back time…

NIGHT RESURRECTED

(Envy Chronicles, #3)
by Joss Ware

Mass Market Paperback, 384 pages

Expected publication: February 26th 2013 by Avon

ISBN 0062018671 (ISBN13: 9780062018670)

His family lost forever in The Change, Wyatt is a man with nothing left to lose. But just when he thought he'd never feel anythig again, Remington Truth came into his life. Knowing the bold beauty would face unimaginable dangers on her quest to safeguard the mysterious crystal in her possession, he joins her on her journey, never expecting her to find a way past the wall he's built.

Remy's a woman with everything at stake. While protecting the powerful crystal that is her family's secret legacy, she dares not trust anyone. Yet once she recognizes the ravaged heart beneath Wyatt's stony facade, she's willing to risk it all. Together they battle the forces of darkness, their very survival at stake.

Until Remy is forced to make a terrible decision that could destroy them…and the rest of the world.

Trickster

by Jeff Somers

Paperback, 384 pages

Expected publication: February 26th 2013 by Pocket Books

ISBN 1451696779 (ISBN13: 9781451696776)

Praised by the Guardian for stories that are "exhilarating . . . powerful and entertaining," Jeff Somers returns with a darkly original urban fantasy series featuring a cadre of mages operating just under the radar of human society. 

Magic uses blood—a lot of it. The more that's used, the more powerful the effect, so mages find "volunteers" to fuel their spells. Lem, however, is different. Long ago he set up a rule that lets him sleep at night: never use anyone's blood but your own. He's grifting through life as a Trickster, performing only small Glamours like turning one-dollar bills into twenties. He and his sidekick, Mags, aren't doing well, but they're getting by.

That is, until they find young Claire Mannice— bound and gagged, imprisoned in a car's trunk, and covered with invisible rune tattoos. Lem turns to his estranged mentor for help, but what they've uncovered is more terrifying than anybody could have imagined. Mika Renar, the most dangerous Archmage in the world, is preparing to use an ocean of blood to cast her dreams into reality— and Lem just got in her way.

WINTERBLAZE

(Darkest London, #3)
by Kristen Callihan

Mass Market Paperback, 400 pages

Expected publication: February 26th 2013 by Forever

ISBN 1455520799 (ISBN13: 9781455520794)

Once blissfully in love . . .

Poppy Lane is keeping secrets. Her powerful gift has earned her membership in the Society for the Suppression of Supernaturals, but she must keep both her ability and her alliance with the Society from her husband, Winston. Yet when Winston is brutally attacked by a werewolf, Poppy's secrets are revealed, leaving Winston's trust in her as broken as his body. Now Poppy will do anything to win back his affections . . .

Their relationship is now put to the ultimate test.

Winston Lane soon regains his physical strength but his face and heart still bear the scars of the vicious attack. Drawn into the darkest depths of London, Winston must fight an evil demon that wants to take away the last hope of reconciliation with his wife. As a former police inspector, Winston has intelligence and logic on his side. But it will take the strength of Poppy's love for him to defeat the forces that threaten to tear them apart.
37 YA Titles Releasing in February 
 Bridge

(Shade, #2.5)
by Jeri Smith-Ready

ebook

Expected publication: February 2013 (first published September 19th 2011)

**Written as a completely stand-alone story, but if you're strict about reading in chronological order, suggest reading it after SHIFT (SHADE Book 2).**

"Bridge" was originally published in the YA paranormal anthology Enthralled: Paranormal Diversions, edited by Melissa Marr and Kelley Armstrong.

"Bridge" the ebook will include Lots o" Logan in one place:

•The story "Bridge"
•Lyrics to "Forever," the song he wrote and sang for Aura on the tear-jerkingest page of Shade (listed on GR as Shade #1.5)
•Logan's deleted interludes from Shift (listed on GR as Shade 2.1)
•BRAND NEW BONUS MATERIAL: Heart-to-heart interview with Logan and his brother Mickey, the other major character in "Bridge." The brooding, tortured Mickey has never before spoken in public, and this interview will be EXCLUSIVELY available in this ebook.

"Bridge" is the first in what has been dubbed the "SHADEboys Trifecta of Awesome," continuing with "Shattered" (Zachary's novella, listed on GR as Shade #3.5) in May 2013 and Martin's as-yet-untitled short story in August 2013 (listed on GR but not numbered yet)

FUSE

(Pure, #2)
by Julianna Baggott

Hardcover, 416 pages

Expected publication: February 1st 2013 by Grand Central Publishing

ISBN 1455503088 (ISBN13: 9781455503087)

When the world ended, those who dwelled within the Dome were safe. Inside their glass world the Pures live on unscarred, while those outside—the Wretches—struggle to survive amidst the smoke and ash.

Believing his mother was living among the Wretches, Partridge escaped from the Dome to find her. Determined to regain control over his son, Willux, the leader of the Pures, unleashes a violent new attack on the Wretches. It's up to Pressia Belze, a young woman with her own mysterious past, to decode a set of cryptic clues from the past to set the Wretches free.

An epic quest that sweeps readers into a world of beautiful brutality, Fuse continues the story of two people fighting to save their futures—and change the fate of the world.

Unbrokened

(Ruined, #2)
by Paula Morris

Hardcover, 304 pages

Expected publication: February 1st 2013 by Point

ISBN 0545416418 (ISBN13: 9780545416412)

Welcome back to New Orleans.
Where the streets swirl with jazz and beauty.
Where the houses breathe with ghosts.

A year ago, Rebecca Brown escaped death in a New Orleans cemetery. Now she has returned to this haunting city. She is looking forward to seeing Anton Grey, the boy who may or may not have her heart.

But she also meets a ghost: a troubled boy who insists only she can help him. Soon Rebecca finds herself embroiled in another murder mystery from more than a century ago. But as she tries to right wrongs, she finds more questions than answers: Is she putting her friends, and herself, in danger? Can she trust this new ghost? And has she stumbled into something much bigger and more serious than she understands?

BREAKING POINT

(Article 5, #2)
by Kristen Simmons

Hardcover, First Edition, 400 pages

Expected publication: February 2nd 2013 by Tor Teen

ISBN 076532959X (ISBN13: 9780765329592)

The second installment in Kristen Simmons's fast-paced, gripping YA dystopian series.

After faking their deaths to escape from prison, Ember Miller and Chase Jennings have only one goal: to lay low until the Federal Bureau of Reformation forgets they ever existed.

Near-celebrities now for the increasingly sensationalized tales of their struggles with the government, Ember and Chase are recognized and taken in by the Resistance—an underground organization working to systematically take down the government. At headquarters, all eyes are on the sniper, an anonymous assassin taking out FBR soldiers one by one. Rumors are flying about the sniper's true identity, and Ember and Chase welcome the diversion….

Until the government posts its most-wanted list, and their number one suspect is Ember herself.

Orders are shoot to kill, and soldiers are cleared to fire on suspicion alone. Suddenly Ember can't even step onto the street without fear of being recognized, and "laying low" is a joke. Even members of the Resistance are starting to look at her sideways.

With Chase urging her to run, Ember must decide: Go into hiding…or fight back?

 

ETIQUETTE & ESPIONAGE

(Finishing School, #1)
by Gail Carriger

Hardcover, 320 pages

Expected publication: February 5th 2013 by Little, Brown Books for Young Readers

ISBN 031619008X (ISBN13: 9780316190084)

It's one thing to learn to curtsy properly. It's quite another to learn to curtsy and throw a knife at the same time. Welcome to finishing school.

Fourteen-year-old Sophronia is the bane of her mother's existence. Sophronia is more interested in dismantling clocks and climbing trees than proper etiquette at tea–and god forbid anyone see her atrocious curtsy. Mrs. Temminnick is desperate for her daughter to become a proper lady. She enrolls Sophronia in Mademoiselle Geraldine's Finishing Academy for Young Ladies of Quality.

But little do Sophronia or her mother know that this is a school where ingenious young girls learn to finish, all right–but it's a different kind of finishing. Mademoiselle Geraldine's certainly trains young ladies in the finer arts of dance, dress, and etiquette, but also in the other kinds of finishing: the fine arts of death, diversion, deceit, espionage, and the modern weaponries. Sophronia and her friends are going to have a rousing first year at school.

First in a four book YA series set 25 years before the Parasol Protectorate but in the same universe.

HYSTERIA

by Megan Miranda

Hardcover, 336 pages

Expected publication: February 5th 2013 by Walker Childrens

ISBN 0802723101 (ISBN13: 9780802723109)

Mallory killed her boyfriend, Brian. She can't remember the details of that night but everyone knows it was self-defense, so she isn't charged. But Mallory still feels Brian's presence in her life. Is it all in her head? Or is it something more? In desperate need of a fresh start, Mallory is sent to Monroe, a fancy prep school where no one knows her . . . or anything about her past.But the feeling follows her, as do her secrets. Then, one of her new classmates turns up dead. As suspicion falls on Mallory, she must find a way to remember the details of both deadly nights so she can prove her innocence-to herself and others.

In another riveting tale of life and death, Megan Miranda's masterful storytelling brings readers along for a ride to the edge of sanity and back again.

Me & My Invisible Guy

by Sarah Jeffery

Hardcover, 240 pages

Expected publication: February 5th 2013 by Amazon Childrens Publishing

ISBN 1477816364 (ISBN13: 9781477816363)

The cheerleader who has everything . . . ? Mallory Dane has a great family (at least on the surface), is popular at school (as long as she doesn't make waves), and dates an amazing boyfriend, Todd (who happens to be completely made up). Boys—and sex—are something Mallory just can't deal with, so she created her "invisible guy" to avoid it all. But when Liam Crawford comes along—a real guy, flesh and bones and strumming his guitar—Mallory starts questioning her fictional relationship. Is she really willing to give up Todd for Liam? And can she make amends for the lies she's told—even to her best friend, Tess? What if your biggest, most embarrassing secret was broadcast to the whole world? Letting go of her secret will be easier said than done, and Mallory will risk everything—her family, Tess, cheerleading, her reputation, and most of all, her heart.




Pantomime

by Laura Lam

Paperback, US, 392 pages

Expected publication: February 5th 2013 by Strange Chemistry

ISBN 190884437X (ISBN13: 9781908844378)

R. H. Ragona's Circus of Magic is the greatest circus of Ellada. Nestled among the glowing blue Penglass—remnants of a mysterious civilisation long gone—are wonders beyond the wildest imagination. It's a place where anything seems possible, where if you close your eyes you can believe that the magic and knowledge of the vanished Chimaera is still there. It's a place where anyone can hide.

Iphigenia Laurus, or Gene, the daughter of a noble family, is uncomfortable in corsets and crinoline, and prefers climbing trees to debutante balls. Micah Grey, a runaway living on the streets, joins the circus as an aerialist's apprentice and soon becomes the circus's rising star.

But Gene and Micah have balancing acts of their own to perform, and a secret in their blood that could unlock the mysteries of Ellada.

SCARLET

(Lunar Chronicles, #2)
by Marissa Meyer

Hardcover, 464 pages

Expected publication: February 5th 2013 by Feiwel and Friends

ISBN 0312642962 (ISBN13: 9780312642969)

Cinder returns in the second thrilling installment of the New York Times-bestselling Lunar Chronicles. She's trying to break out of prison—even though if she succeeds, she'll be the Commonwealth's most wanted fugitive.

Halfway around the world, Scarlet Benoit's grandmother is missing. It turns out there are many things Scarlet doesn't know about her grandmother and the grave danger she has lived in her whole life. When Scarlet encounters Wolf, a street fighter who may have information as to her grandmother's whereabouts, she has no choice but to trust him, though he clearly has a few dark secrets of his own.

As Scarlet and Wolf work to unravel one mystery, they find another when they cross paths with Cinder. Together, they must stay one step ahead of the vicious Lunar Queen who will do anything to make Prince Kai her husband, her king, her prisoner.

THE FALLEN PRINCE

(Keepers of Life, #2)
by Marissa Meyer

Paperback, 330 pages

Expected publication: February 5th 2013 by Entangled Publishing, LLC

There is a magical realm that exists alongside the human realm, but it wasn't always so. The firsts are beings who were created to nurture the land. The world was split into two realms, and the firsts were allowed to redeem themselves. Sadly, the majority continued with their self-indulgent behavior to the point where one of their own, a king, became so obsessed with power, he was secretly banished by the court in hopes his absence would calm the masses. But a spark of madness was ignited and not even the lost king's absence could curtail what he set in motion.

UNRAVEL ME

(Shatter Me, #2)
by Tahereh Mafi

Hardcover, 465 pages

Expected publication: February 5th 2013 by HarperCollins

ISBN 0062085530 (ISBN13: 9780062085535)

Juliette has escaped to Omega Point. It is a place for people like her—people with gifts—and it is also the headquarters of the rebel resistance.

She's finally free from The Reestablishment, free from their plan to use her as a weapon, and free to love Adam. But Juliette will never be free from her lethal touch.

Or from Warner, who wants Juliette more than she ever thought possible.

In this exhilarating sequel to Shatter Me, Juliette has to make life-changing decisions between what she wants and what she thinks is right. Decisions that might involve choosing between her heart—and Adam's life.

Valkyrie Symtoms

(Valkyrie, #0.5)
by Ingrid Paulson

ebook, 20 pages

Expected publication: February 5th 2013 by HarperTeen

ISBN 0062268716 (ISBN13: 9780062268716)

VALKYRIE SYMPTOMS is a short story prequel told from Tuck's point of view, one day prior to the events that take place in Valkyrie Rising.

A WITCH ALONE

(Winter Trilogy, #1)
by Ruth Warburton

Paperback, 400 pages

Expected publication: February 7th 2013 by Hodder Children's Books

Where do you go when your heart has been ripped out?

For Anna there is only one answer; into her past, where the truth about her mother, her power, and her real identity lie hidden.

But as Anna delves deeper into her history, she begins to fear that the truth about what set her mother running may be darker than she ever suspected. With the witches of the world on the brink of war, Seth gone, and her friend Abe wanting more from her than she can possibly give, Anna is in crisis.

As the clouds around her gather, Anna is torn between friends, family and rival tribes of witches and – at the last – between love and magic.

 DANCE OF SHADOWS

(Dance of Shadows, #1)
by Yelena Black

Hardcover, 447 pages

Expected publication: February 12th 2013 by Bloomsbury USA Children's Books

ISBN 1599909405 (ISBN13: 9781599909400)

Dancing with someone is an act of trust. Elegant and intimate; you're close enough to kiss, close enough to feel your partner's heartbeat. But for Vanessa, dance is deadly – and she must be very careful who she trusts . . .

Vanessa Adler attends an elite ballet school – the same one her older sister, Margaret, attended before she disappeared. Vanessa feels she can never live up to her sister's shining reputation. But Vanessa, with her glorious red hair and fair skin, has a kind of power when she dances – she loses herself in the music, breathes different air, and the world around her turns to flames . . .

Soon she attracts the attention of three men: gorgeous Zep, mysterious Justin, and the great, enigmatic choreographer Josef Zhalkovsky. When Josef asks Vanessa to dance the lead in the Firebird, she has little idea of the danger that lies ahead – and the burning forces about to be unleashed . . .

MISTLE CHILD

(The Undertaken, #2)
by Ari Berk

Hardcover, 352 pages

Expected publication: February 12th 2013 by Simon & Schuster Books for Young Readers

ISBN 1416991174 (ISBN13: 9781416991175)

In life, in death: family remains.

Silas Umber has finally come into his own as the Undertaker of Lichport when a mysterious invitation calls him beyond the marshes to Arvale, the ancestral manor of the Umbers. There, his extended family endures, waiting for a living Undertaker to return and preside over the Door Doom, an archaic rite that grants a terrible power to summon and bind the dead in judgment.

As Silas assumes the mantle of Janus, the Watcher at the Threshold, deep below the earth in the catacombs and sunken towers, grim spirits grow restless at his arrival—hungry for freedom and eager for vengeance against a family with a long history of harsh judgments. Now, Silas must right an ancient wrong and accept that even a house of ghosts can be haunted by its past—for in matters of family, we are who we were.

Notes From Ghost Town

by Kate Ellison

Hardcover, 336 pages

Expected publication: February 12th 2013 by EgmontUSA

ISBN 1606842641 (ISBN13: 9781606842645)

They say first love never dies…

From critically acclaimed author Kate Ellison comes a heartbreaking mystery of mental illness, unspoken love, and murder. When sixteen-year-old artist Olivia Tithe is visited by the ghost of her first love, Lucas Stern, it's only through scattered images and notes left behind that she can unravel the mystery of his death.

There's a catch: Olivia has gone colorblind, and there's a good chance she's losing her mind completely–just like her mother did. How else to explain seeing (and falling in love all over again with) someone who isn't really there?

With the murder trial looming just nine days away, Olivia must follow her heart to the truth, no matter how painful. It's the only way she can save herself

OVERRIDE

(Glitch, #2)
by Heather Anastasiu

Paperback, 320 pages

Expected publication: February 12th 2013 by St. Martin's Griffin

ISBN 1250003008 (ISBN13: 9781250003003)

Zoe is free. She has escaped the enslavement of the Community, disconnected from the hardware that had controlled her every thought and emotion, and evaded capture by the Chancellor intent on killing her. She is finally free, but she is far from safe.

Zoe and Adrien hide themselves from detection at the Foundation, an academy that trains teen glitchers to fight in the Resistance movement. Together, Zoe and her new team of superhuman fighters must risk their lives to rescue other glitchers and humans from the Chancellor's control. Challenges abound at every turn, and Adrien, who has become silent, distant, and tormented by his visions of the future, only adds to the growing certainty of defeat. But worst of all, as Zoe's team fights against impossible odds, distrust and betrayal leads to the terrible discovery that their greatest threat could already be lurking behind the safe walls of the Foundation.

Full of high-adrenaline action and shocking twists, Heather Anastasiu's Override is an exciting continuation of this popular young adult trilogy.

 PIVOT POINT

(Pivot Point, #1)
by Kasie West

Hardcover, 320 pages

Expected publication: February 12th 2013 by HarperTeen

ISBN 0062117378 (ISBN13: 9780062117373)

Knowing the outcome doesn't always make a choice easier . . .

Addison Coleman's life is one big "What if?" As a Searcher, whenever Addie is faced with a choice, she can look into the future and see both outcomes. It's the ultimate insurance plan against disaster. Or so she thought. When Addie's parents ambush her with the news of their divorce, she has to pick who she wants to live with—her father, who is leaving the paranormal compound to live among the "Norms," or her mother, who is staying in the life Addie has always known. Addie loves her life just as it is, so her answer should be easy. One Search six weeks into the future proves it's not.

In one potential future, Addie is adjusting to life outside the Compound as the new girl in a Norm high school where she meets Trevor, a cute, sensitive artist who understands her. In the other path, Addie is being pursued by the hottest guy in school—but she never wanted to be a quarterback's girlfriend. When Addie's father is asked to consult on a murder in the Compound, she's unwittingly drawn into a dangerous game that threatens everything she holds dear. With love and loss in both lives, it all comes down to which reality she's willing to live through . . . and who she can't live without.

REVEL

by Maurissa Guibord

Hardcover, 256 pages

Expected publication: February 12th 2013 by Delacorte Books for Young Readers

ISBN 0385741871 (ISBN13: 9780385741873)

There's an island off the coast of Maine that's not on any modern map.

Shrouded in mist and protected by a deadly reef, Trespass Island is home to a community of people who guard the island and its secrets from outsiders. Seventeen-year-old Delia grew up in Kansas, but has come here in search of her family and answers to her questions: Why didn't her mother ever talk about Trespass Island? Why did she fear the open water? But Delia's not welcome and soon finds herself enmeshed in a frightening and supernatural world where ancient Greek symbols adorn the buildings and secret ceremonies take place on the beach at night.

Sean Gunn, a handsome young lobsterman, befriends Delia and seems willing to risk his life to protect her. But it's Jax, the coldly elusive young man she meets at the water's edge, who finally makes Delia understand the real dangers of life on the island. Delia is going to have to fight to survive. Because there are monsters here. And no one ever leaves Trespass alive.

SEVER

(The Chemical Garden, #3)
by Laura Destefano

Hardcover, 384 pages

Expected publication: February 12th 2013 by Simon & Schuster Books For Young Readers

ISBN 1442409096 (ISBN13: 9781442409095)

Time is running out for Rhine in this conclusion to the New York Times bestselling Chemical Garden Trilogy.

With the clock ticking until the virus takes its toll, Rhine is desperate for answers. After enduring Vaughn's worst, Rhine finds an unlikely ally in his brother, an eccentric inventor named Reed. She takes refuge in his dilapidated house, though the people she left behind refuse to stay in the past. While Gabriel haunts Rhine's memories, Cecily is determined to be at Rhine's side, even if Linden's feelings are still caught between them.

Meanwhile, Rowan's growing involvement in an underground resistance compels Rhine to reach him before he does something that cannot be undone. But what she discovers along the way has alarming implications for her future—and about the past her parents never had the chance to explain.

In this breathtaking conclusion to Lauren DeStefano's Chemical Garden trilogy, everything Rhine knows to be true will be irrevocably shattered.

THE GATHERING DARK

by Christine Johnson

Hardcover, 352 pages

Expected publication: February 12th 2013 by Simon Pulse (first published February 1st 2013)

ISBN 1442439033 (ISBN13: 9781442439030)

A mysterious teen boy knows the secrets of Keira's dangerous hallucinations in this gripping romantic fantasy from the author of Claire de Lune.Keira's hallucinating. First it's a door hovering above the road; then it's a tree in her living room. But with her parents fighting and her best friend not speaking to her, Keira can't tell anyone about her breakdown.

Until she meets Walker. They have an electric connection, and somehow he can see the same shadowy images plaguing Keira.

But trusting Walker may be more dangerous than Keira could have ever imagined. The more she confides in him, the more intense—and frightening—her visions become. Because Walker is not what he appears to be. And neither are her visions.

THE INDIGO SPELL

(Bloodlines, #3)
by Richelle Mead

Hardcover, 1st Edition, 432 pages

Expected publication: February 12th 2013 by Razorbill

ISBN 159514319X (ISBN13: 9781595143198)

In the aftermath of a forbidden moment that rocked Sydney to her core, she finds herself struggling to draw the line between her Alchemist teachings and what her heart is urging her to do. Then she meets alluring, rebellious Marcus Finch–a former Alchemist who escaped against all odds, and is now on the run. Marcus wants to teach Sydney the secrets he claims the Alchemists are hiding from her. But as he pushes her to rebel against the people who raised her, Sydney finds that breaking free is harder than she thought. There is an old and mysterious magic rooted deeply within her. And as she searches for an evil magic user targeting powerful young witches, she realizes that her only hope is to embrace her magical blood–or else she might be next.

Populated with new faces as well as familiar ones, the Bloodlines series explores all the friendship, romance, battles, and betrayals that made the #1 New York Times bestselling Vampire Academy series so addictive—this time in a part-vampire, part-human setting where the stakes are even higher and everyone's out for blood.

 

THE LIVES WE LOST

(Fallen World, #2)
by Megan Crewe

Hardcover, 288 pages

Expected publication: February 12th 2013 by Disney Hyperion

ISBN 1423146174 (ISBN13: 9781423146179)

First, the virus took Kaelyn's friends. Then, her family. Now it's taken away her home.

But she can't look back—the life she once had is gone forever.

A deadly virus has destroyed Kaelyn's small island community and spread beyond the quarantine. No one is safe. But when Kaelyn finds samples of a vaccine in her father's abandoned lab, she knows there must be someone, somewhere, who can replicate it. As Kaelyn and her friends head to the mainland, they encounter a world beyond recognition. It's not only the "friendly flu" that's a killer—there are people who will stop at nothing to get their hands on the vaccine. How much will Kaelyn risk for an unproven cure, when the search could either destroy those she loves or save the human race?

Megan Crewe's second volume in the Fallen World trilogy is an action-packed journey that explores the resilience of friendship, the ache of lost love, and Kaelyn's enduring hope in the face of the sacrifices she must make to stay alive.

THE MIRRORED SHARD

(Iron Codex, #3)
by Caitlin Kitteredge

Hardcover, 304 pages

Expected publication: February 12th 2013 by Delacorte Books for Young Readers

ISBN 0385738331 (ISBN13: 9780385738330)

Aoife Grayson must face death to win back Dean—the love who was ripped from the Iron Lands of the living when he was shot in the arctic north. But getting to the Deadlands is something that Aoife can't do on her own. And if she can find a way there, Tremaine would surely never allow it. He has sworn to keep her in the Thorn Lands, the fairie home of her mother, Nerissa. But Aoife is determined to find her way out. And she has no trouble if that means she has to kill Tremain and his queen to do it.

Vampire Bites: A Taste of the Drake Chronicles

(Drake Chronicles #3.5, 4.5, 0.1, 0.5)
by Alyxandra Harvey

ebook

Expected publication: February 14th 2013 by Bloomsbury Childrens

ISBN 1408841584 (ISBN13: 9781408841587)

Devour three darkly romantic adventures and sharpen your knowledge of how to catch a vampire – and perhaps a handsome Drake brother of your own – in this breathtaking bind-up, only available in eBook format.

A Killer First Date
Lucy Hamilton in mad about her best friend's brother, Nicholas Drake. Who wouldn't be? He's super sexy and deliciously dangerous. And Nicholas thinks Lucy is hot too. But what with all the life-and-death drama in their hometown of Violet Hill lately, they've not been on a first date – not officially. It's time they got away from it all. But that's easier said than done when your boyfriend was born into an ancient vampire dynasty . . .

A Field Guide to Vampires: Annotated by Lucy Hamilton
Every new recruit to the Helios-Ra Society is issued this guidebook, with secrets to the inner workings of the vampires they are hunting. But when new recruit Lucy Hamilton gets her hands on a copy, she can't help but add a few notes of her own. After all, she has first-hand knowledge of the various vampire societies that often contradicts the conventional wisdom of her new academy.

Corsets and Crossbows
It is 1816 and it's time to make room for new traditions! Rosalind Wild thinks it's time for the Helios-Ra to give full membership to the female descendants of the society. So when Rosalind interrupts a plot to assassinate the leader of the Helios-Ra, she sees an opportunity to prove her worth. But she never expected the assassin to be someone so irresistible, and off-limits. Written as a series of letters to a close confidante, this e-novella gives a glimpse of the early days of the vampire-hunting society as seen through the eyes of the feisty ancestor of Hunter Wild, Quinn Drake's girlfriend.

Lost Girls
The fight between Drakes and vampires starts here! The thrilling story of how Liam Drake met his perfect match.

BROKEN WINGS

(Angel Eyes Trilogy, #2)
by Shannon Dittermore

311 pages

Expected publication: February 19th 2013 by Thomas Nelson Fiction

ISBN-10: 1401686370 ISBN-13: 978-1401686376

Giant angels with metal wings and visible song. A blind demon restored from the pit of darkness. And a girl who has never felt more broken.

Brielle sees the world as it really is: a place where the Celestial exists side by side with human reality. But in the aftermath of a supernatural showdown, her life begins to crumble. Her boyfriend, Jake, is keeping something from her—something important. Her overprotective father has started drinking again. He's dating a much younger woman who makes Brielle's skin crawl, and he's downright hostile toward Jake. Haunting nightmares keep Brielle from sleeping, and flashes of Celestial vision keep her off kilter.

What she doesn't know is that she's been targeted. The Prince of Darkness himself has heard of the boy with healing in his hands and of the girl who sees through the Terrestrial Veil. When he plucks the blind demon, Damien, from the fiery chasm and sends him back to Earth with new eyes, the stage is set for a cataclysmic battle of good versus evil.

Then Brielle unearths the truth about her mother's death and she must question everything she ever thought was true.

Brielle has no choice. She knows evil forces are converging and will soon rain their terror down upon the town of Stratus. She must master the weapons she's been given. She must fight.

But can she fly with broken wings?

MIND GAMES

(Mind Games, #1)
by Kiersten White

Hardcover, 256 pages

Expected publication: February 19th 2013 by HarperTeen

ISBN 0062135317 (ISBN13: 9780062135315)

Fia was born with flawless instincts. Her first impulse, her gut feeling, is always exactly right. Her sister, Annie, is blind to the world around her—except when her mind is gripped by strange visions of the future.

Trapped in a school that uses girls with extraordinary powers as tools for corporate espionage, Annie and Fia are forced to choose over and over between using their abilities in twisted, unthinkable ways… or risking each other's lives by refusing to obey.

In a stunning departure from her New York Times bestselling Paranormalcy trilogy, Kiersten White delivers a slick, edgy, heartstoppingly intense psychological thriller about two sisters determined to protect each other—no matter the cost.

 NEFERET'S CURSE

(House of Night Novellas, #3)
by P.C. Cast

Hardcover, 160 pages

Expected publication: February 19th 2013 by St. Martin's Griffin

ISBN 1250000254 (ISBN13: 9781250000255)

The White City, 1893: In turn-of-the-century Chicago, with the World's Fair bringing bustle and excitement to her home city, sixteen-year-old Emily Wheiler should be reveling in her youthful beauty and the excitement around her. But her whole life changed when her mother died, leaving her to be the Lady of Wheiler House. Her father, a powerful bank president, is at the center of an important social hub for the booming young city, and he needs Emily to do everything her mother would have – to be a good hostess and make sure the mansion runs smoothly.

As Emily uneasily tries to replace her mother, she also longs for more… for love and a life of her own. When a handsome young man notices her at one of her father's parties, it seems that her hopes may finally be coming true. Until her father forbids her to see him – or any other man – and starts revealing a darkly violent side that even he can't understand.

At last, afraid for her life and with nowhere to turn, Emily is Marked by a vampyre and brought to the Chicago House of Night, where she begins a magickal new life that should allow the wounds from her past to heal. But as she gains strength, and a powerful new name, she carries a dark need to wreak vengeance on the man she trusted most.

From victim to High Priestess, beautiful young woman to powerful seductress, Neferet's journey begins in NEFERET'S CURSE..

 

SHARDS & ASHES

by Melissa Marr & Kelley Armstrong

Hardcover, 272 pages

Expected publication: February 19th 2013 by HarperCollins

Gripping original stories of dystopian worlds from nine New York Times bestselling authors, edited by Melissa Marr and Kelley Armstrong

The world is gone, destroyed by human, ecological, or supernatural causes. Survivors dodge chemical warfare and cruel gods; they travel the reaches of space and inhabit underground caverns. Their enemies are disease, corrupt corporations, and one another; their resources are few, and their courage is tested.

Powerful original dystopian tales from nine bestselling authors offer bleak insight, prophetic visions, and precious glimmers of light among the shards and ashes of a ruined world.

Stories from:
Kelley Armstrong
Rachel Caine
Kami Garcia
Nancy Holder
Melissa Marr
Beth Revis
Veronica Roth
Carrie Ryan
Margaret Stohl

 

The Different Girl

by Gordon Dahlquist

Hardcover, 240 pages

Expected publication: February 21st 2013 by Dutton Juvenile

ISBN 0525425977 (ISBN13: 9780525425977)

Four nearly identical girls on a desert island. An unexpected new arrival. A gently warped near future where nothing is quite as it seems.

Veronika. Caroline. Isobel. Eleanor. One blond, one brunette, one redhead, one with hair black as tar. Four otherwise identical girls who spend their days in sync, tasked to learn. But when May, a very different kind of girl—the lone survivor of a recent shipwreck—suddenly and mysteriously arrives on the island, an unsettling mirror is about to be held up to the life the girls have never before questioned.

Sly and unsettling, Gordon Dahlquist's timeless and evocative storytelling blurs the lines between contemporary and sci-fi with a story that is sure to linger in readers' minds long after the final page has been turned.

 

FRAGMENTS

(Partials Sequence , #2)
by Dan Wells

Hardcover, 564 pages

Expected publication: February 26th 2013 by Balzer + Bray

ISBN 0062071076 (ISBN13: 9780062071071)

Kira Walker has found the cure for RM, but the battle for the survival of humans and Partials is just beginning. Kira has left East Meadow in a desperate search for clues to who she is. That the Partials themselves hold the cure for RM in their blood cannot be a coincidence–it must be part of a larger plan, a plan that involves Kira, a plan that could save both races. Her companions are Afa Demoux, an unhinged drifter and former employee of ParaGen, and Samm and Heron, the Partials who betrayed her and saved her life, the only ones who know her secret. But can she trust them?

Meanwhile, back on Long Island, what's left of humanity is gearing up for war with the Partials, and Marcus knows his only hope is to delay them until Kira returns. But Kira's journey will take her deep into the overgrown wasteland of postapocalyptic America, and Kira and Marcus both will discover that their greatest enemy may be one they didn't even know existed.

The second installment in the pulse-pounding Partials saga is the story of the eleventh hour of humanity's time on Earth, a journey deep into places unknown to discover the means–and even more important, a reason–for our survival.

DUALED

(Dualed, #1)
by Elsie Chapman

Hardcover, 304 pages

Expected publication: February 26th 2013 by Random House Books for Young Readers

ISBN 0307931544 (ISBN13: 9780307931542)

You or your Alt? Only one will survive.

The city of Kersh is a safe haven, but the price of safety is high. Everyone has a genetic Alternate—a twin raised by another family—and citizens must prove their worth by eliminating their Alts before their twentieth birthday. Survival means advanced schooling, a good job, marriage—life.

Fifteen-year-old West Grayer has trained as a fighter, preparing for the day when her assignment arrives and she will have one month to hunt down and kill her Alt. But then a tragic misstep shakes West's confidence. Stricken with grief and guilt, she's no longer certain that she's the best version of herself, the version worthy of a future. If she is to have any chance of winning, she must stop running not only from her Alt, but also from love . . . though both have the power to destroy her.

Elsie Chapman's suspenseful YA debut weaves unexpected romance into a novel full of fast-paced action and thought-provoking philosophy. When the story ends, discussions will begin about this future society where every adult is a murderer and every child knows there is another out there who just might be better.

PULSE

(Pulse Trilogy, #1)
by Patrick Carman

Hardcover, 384 pages

Expected publication: February 26th 2013 by Katherine Tegen Books

ISBN 006208576X (ISBN13: 9780062085764)

From New York Times bestselling author Patrick Carman, a teen fantasy-adventure of epic proportions. In 2051, some teens have a "pulse," the power to move objects with their minds. Compulsively readable, with thrilling action scenes and a tender love story.

The year is 2051, and the world is still recognizable. With the help of her mysterious classmate Dylan Gilmore, Faith Daniels discovers that she can move objects with her mind. This telekinetic ability is called a "pulse," and Dylan has the talent, too.

In riveting action scenes, Faith demonstrates her ability to use her pulse against a group of telekinesis masters so powerful they will flatten their enemies by uprooting street lights, moving boulders, and changing the course of a hurtling hammer so that it becomes a deadly weapon. But even with great talent, the mind—and the heart—can be difficult to control. If Faith wants to join forces with Dylan and save the world, she'll have to harness the power of both.

Patrick Carman's Pulse trilogy is a stunning, action-filled triumph about the power of the mind—and the power of love.

THE GODDESS INHERITANCE

(Goddess Test, #3)
by Aimee Carter

Paperback, 384 pages

Expected publication: February 26th 2013 by Harlequin Teen

ISBN 0373210671 (ISBN13: 9780373210671)

Love or life.
Henry or their child.
The end of her family or the end of the world.
Kate must choose.

During nine months of captivity, Kate Winters has survived a jealous goddess, a vengeful Titan and a pregnancy she never asked for. Now the Queen of the Gods wants her unborn child, and Kate can't stop her–until Cronus offers a deal.

In exchange for her loyalty and devotion, the King of the Titans will spare humanity and let Kate keep her child. Yet even if Kate agrees, he'll destroy Henry, her mother and the rest of the council. And if she refuses, Cronus will tear the world apart until every last god and mortal is dead.

With the fate of everyone she loves resting on her shoulders, Kate must do the impossible: find a way to defeat the most powerful being in existence, even if it costs her everything.

Even if it costs her eternity.

THE MADNESS UNDERNEATH

(Shades of London, #2)
by Maureen Johnson

Hardcover, 304 pages

Expected publication: February 26th 2013 by Putnam Juvenile

ISBN 039925661X (ISBN13: 9780399256615)

After her near-fatal run-in with the Jack the Ripper copycat, Rory Devereaux has been living in Bristol under the close watch of her parents. So when her therapist suddenly suggests she return to Wexford, Rory jumps at the chance. But Rory's brush with the Ripper touched her more than she thought possible: she's become a human terminus, with the power to eliminate ghosts on contact. She soon finds out that the Shades— the city's secret ghost-fighting police—are responsible for her return. The Ripper may be gone, but now there is a string of new inexplicable deaths threatening London. Rory has evidence that the deaths are no coincidence. Something much more sinister is going on, and now she must convince the squad to listen to her before it's too late.

In this follow-up to the Edgar Award-nominated The Name of the Star, Maureen Johnson adds another layer of spectacularly gruesome details to the streets of London that will keep you on the edge of your seat until the very end.

WICKED KISS

(Nightwatchers, #2)
by Michelle Rowen

Paperback, 440 pages

Expected publication: February 26th 2013 by Harlequin Teen

ISBN 0373210647 (ISBN13: 9780373210640)

MY KISS CAN KILL.

I used to be ordinary Samantha Day, but that's changed. Now, after one dark kiss from a dangerous boy, I can steal someone's soul…or their life. If I give in to the constant hunger inside me, I hurt anyone I kiss. If I don't…I hurt myself.

Bishop is the one whose kiss I crave most, but if I kiss him, I'll kill him. Then there's another boy, one I can't hurt. One whose kiss seems to miraculously quell my hunger. They're both part of a team of angels and demons that's joined forces in my city to fight a mysterious rising darkness, an evil that threatens everyone I know and love. I just wonder if I'll be able to help Bishop-or if I'm just another part of the darkness he's sworn to destroy….

NIGHTWATCHERS

When angels and demons must work together, something beyond evil is rising…
Monthly Must Haves
These are our most anticipated February releases:
| | | |
| --- | --- | --- |
| Abigail's Picks | Julia's Picks | Kristina's Pick's |
|     |    |     |
What are your must have titles for February ? Tell us in the comments.
---
Authors/Publishers: have a book coming out soon?
Request a Review or schedule a visit/giveaway
Please leave a comment if we missed a title and we will update this post.