We're very happy to welcome Nikki from EVERBOUND by Brodi Ashton.  Nikki is a modern day Persephone in the Everneath series (Published by Balzer +Bray on January 22, 2013). Check out the entire EVERBOUND tour hosted by Rockstar Book Tours.

ATUF: You've been drawn to two very different guys.  What was it that first drew you to Jack? To Cole?
Nikki: I was drawn to Jack at first because he seemed larger than life. Excelled at everything. Hit a fly ball across the park just to get my attention. But when I discovered that he had a good heart to go with all the other stuff, that's when I knew I was gone for him.
As for Cole, I don't think it's quite accurate to say that I was drawn to him, so much as I was drawn to what he could do for me, and that was making my pain and sorrow go away.
ATUF: To the world, you vanished for months, but to you, you were trapped in the underworld for a century.  Do you think you'll ever be able to return to the girl you were before? Would you want to?
Nikki: There's nothing I would want more than to return to the girl I was before, but the only way for that to happen would be if I'd never gone to the Everneath with Cole in the first place. So I know it's impossible. What I have to do is reconcile myself to the girl I am now. Find happiness where I can.
ATUF: You lost all your memories and emotions the first time you were taken to the underworld, now you are going back in order to rescue Jack.  What are you most afraid of this time?
Nikki: Failing. Failing Jack again. Failing and Jack dies. I wouldn't be able to live with myself. I think I could put up with any pain, face any challenge, as long as there's the hope that he'll come back to me.
ATUF: Will you ever be able to forgive Cole for seducing you to the underworld?
Nikki: no.
ATUF: Would you want to become an Everliving?
Nikki: Never. That would mean I'd have to Feed on a human every hundred years. And steal other people's emotions in the meantime. I would never want to survive that way.
Thank you for having me!
Don't miss a stop on the EVERBOUND tour
Jan. 14th – All Things Urban Fantasy – Character Int. (Nikki)
Jan. 15th – Cuddlebuggery – Author Interview
Jan. 16th – Live to Read – Review
Jan. 17th – Tater's Tall Tails – Character Int. (Cole)
Jan. 18th – Fictitious Delicious – Review
Jan. 21st – Making the Grade – Review
Jan. 22nd – IB Book Blogging – Review
Jan. 23rd – The YA Sisterhood – Review
Jan. 24th – Book Loving Mom – Review
Jan. 25th – Magical Urban Fantasy Reads – Author Interview
Because of two parents who were Greek myth geeks, I grew up thinking the latest fashion trends were inspired by Aphrodite, and a good conversational opener was, "So, which mythological character do you most resemble?" Despite these social shortcomings, I found a great husband who's always my first reader. We live in Utah with our two young boys, who still have no idea why I'm at the computer all the time.  I received a Bachelor's degree in Journalism from the University of Utah and a Master's degree in International Relations from the London School of Economics.
Blog|Twitter|Facebook|Goodreads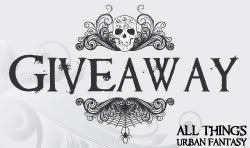 Giveaway provided by Brodi Ashton via Rock Star Tours
One signed copy of EVERBOUND by Brodi Ashton and a guitar pick
Description:
Nikki Beckett could only watch as her boyfriend, Jack, sacrificed himself to save her, taking her place in the Tunnels of the Everneath for eternity — a debt that should've been hers. She's living a borrowed life, and she doesn't know what to do with the guilt. And every night Jack appears in her dreams, lost and confused and wasting away.
Desperate for answers, Nikki turns to Cole, the immortal bad boy who wants to make her his queen — and the one person least likely to help. But his heart has been touched by everything about Nikki, and he agrees to assist her in the only way he can: by taking her to the Everneath himself.
Nikki and Cole descend into the Everneath, only to discover that their journey will be more difficult than they'd anticipated — and more deadly. But Nikki vows to stop at nothing to save Jack — even if it means making an incredible sacrifice of her own.
In this enthralling sequel to Everneath, Brodi Ashton tests the bonds of destiny and explores the lengths we'll go to for the ones we love.
Enter the giveaway via the widget below – Open US only
---
Interested in being a guest on All Things Urban Fantasy? Fill out our Guest Request Form