View all the Paranormal Picks posts
Kristina's 13 Most Wanted for 2013
So many books and only so much time to read them! I kept going back and forth on which ones to add until finally I settled on the 13 that I am most anticipating for next year. There's an even mixture of YA, steampunk, urban fantasy, and paranormal romance in my list. As with our Top Picks for 2012 there are some repeats. What are  your most wanted books for 2013?
A CONSPIRACY OF ALCHEMISTS by Liesel Schwarz – March 5th 2013 by Del Rey
What caught my eye first was the title font but after reading the description of a world divided  between light and shadow (light represents technology and the supernatural is shadow) I really want to read more about these contrasting forces and how they affect this world.  Plus its steampunk so there are sure to be plenty of fantastical creations and airships which I love.
AMITYVILLE HORRIBLE by Kelley Armstrong – January 31st 2013 by Subterranean Press
I might be cheating a little with a novella and not a full length book but I really enjoyed Jamie's book NO HUMAN'S INVOLVED in the Women of the Otherworld series. It was an interesting whodunnit surrounding a reality ghost show and this book looks to be in a similar vein to that plotwise. after the last fiasco. Oh and I'm not about to pass up the opportunity to read more from Kelley Armstrong.
BINDING THE SHADOWS by Jenn Bennett – May 28th 2013 by Pocket Books
I like the world building and unique take on demons in this series. And seeing that this book is coming out next year only reminds me that I need to hurry up and read the second book in this series! Also, I love seeing how Cady's interesting powers manifest and evolve as she learns more about them.
BLOOD OF THE SORCERESS by Maggie Shayne – January 22,2013 by Harelquin MIRA
I gave the first book in this series MARK OF THE WITCH a 5/5 based on the wonderful writing and fascinating way Shayne keeps our interest with intriguing flashbacks to the characters' past lives which have a significant effect on their present lives. This third book will finally put all of the pieces together in what I hope is a wonderful ending to a very enjoyable series.
DANCE OF THE RED DEATH – April 23rd 2013 by Greenwillow Books
I adore the way Bethany Griffin created a whole world that borrowed themes from Edgar Allen Poe's Masque of the Red Death short story. The previous book ended with a world in decay and disease and I am looking forward seeing more of this dark and mysterious story.
ETIQUETTE & ESPIONAGE by Gail Carriger –  February 5th 2013 by Little, Brown Books for Young Readers
If it has Gail Carriger as the author you can bet I want it! I adored the Parasol Protectorate and try to get everyone I know to read it and revel in this awesome mix of paranormal steampunk-ness. The Finishing School series looks to be just as enjoyable in the YA genre.
EVER AFTER by Kim Harrison – January 22nd 2013 by Harper Voyager
I am very excited to see what is going to happen next for Rachel Morgan. With each book it seems like the magical world is that much closer to ripping apart at the seams and I am at a loss as to just how Rachel and her friends can possibly stop an apocalypse from happening. Its an exciting and dangerous time for Rachel and I can't wait to return to these fun characters and this world.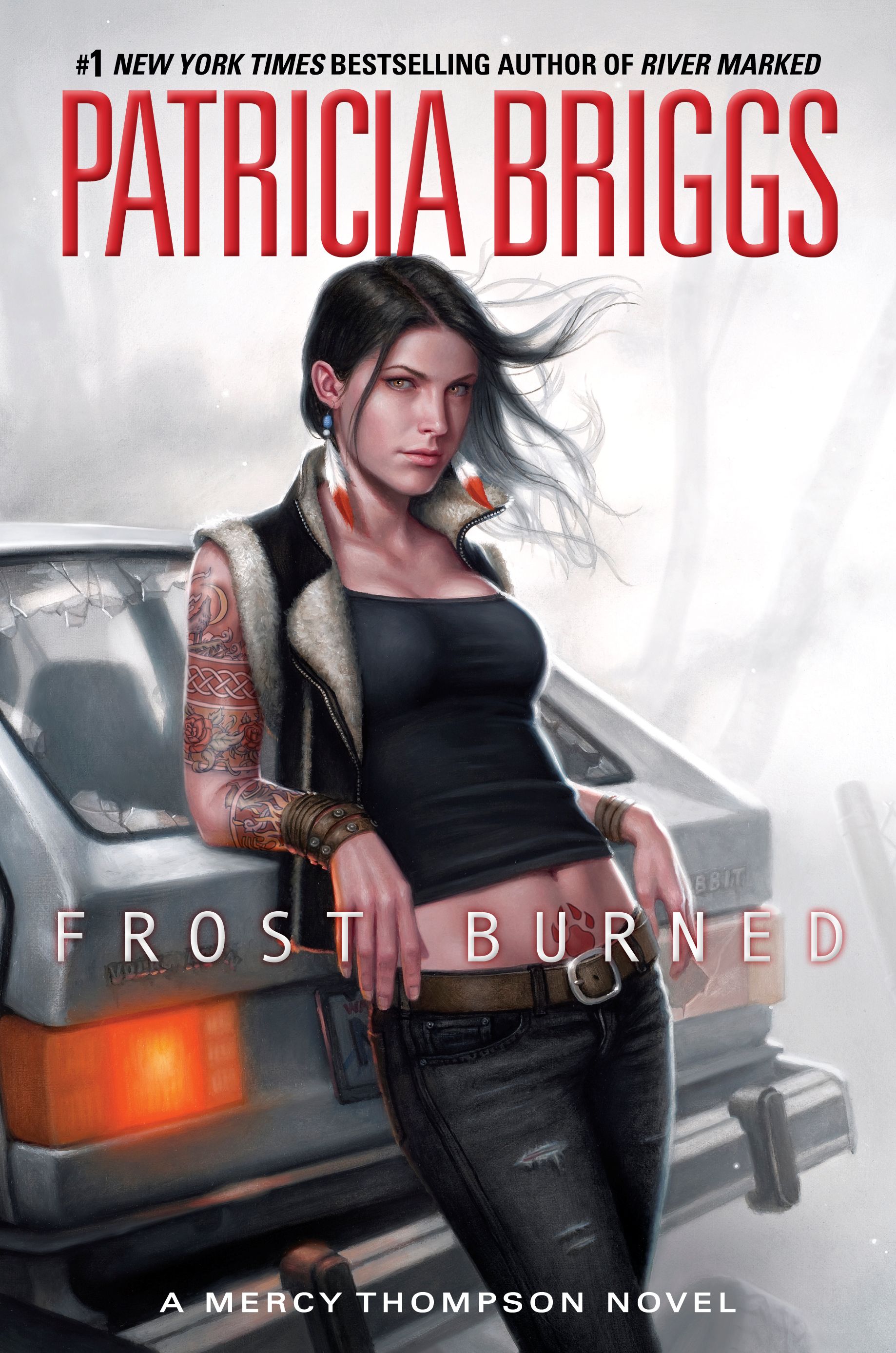 FROST BURNED by Patricia Briggs – March 5th 2013 by Ace Hardcover
YAY! Another Mercy Thompson book! I am looking forward to seeing how the werewolves coming out to the public affects Mercy's pack. FROST BURNED looks like it deals more with the vampires which should be exciting plus based on the description I am waiting with bated breath to see what happened to Adam!
IRON KIN by M.J. Scott – April 2nd 2013 by ROC
BLOOD KIN  had the intrigue and danger of a spy novel, intense action scenes, and a romance that evolved organically over the course of the story. With the fun I had with that book I am looking forward to what this one brings.
KITTY ROCKS THE HOUSE – March 26th 2013 by Tor Books
The Kitty Norville series is one of those series that is a nice easy read with a fun relatable character who happens to be a werewolf radio host. I like the way Vaughn always weaves contemporary topics like what does it mean to be human, American, equal rights  into discussions about the supernatural in these books. The last book; KITTY STEALS THE SHOW was not the best of the series as it was a tad on the boring side. I am looking forward to seeing what Carrie Vaughn has in store for us next.
RENEGADE by Amy Carol Reeves – April 2013 by Flux
The first book was a really fun supernatural twist on the infamous Jack the Ripper case. The the first book, RIPPER  was creepy and suspenseful and kept me on my toes especially when Abbie got closer to discovering the true identity of Jack the Ripper. What I am really looking forward to is the expanding of the larger sinister plot Jack the Ripper is involved in which was slightly uncovered at the end of RIPPER.
SPLINTERED by A.C. Howard – January 1st 2013 by Amulet Books
This book takes place in Lewis Carroll's Wonderland with the ansestor of Alice Liddell, the inspiration for the Alice of Carroll's book.  I enjoyed Lewis Carroll's Alice's Adventures in Wonderland, the cartoon based on it, and even most parts of  the Tim Burton film of Alice in Wonderland so I am looking forward see what Howard does with the Lewis Carroll's strange, dangerous Wonderland.
TWICE TEMPTED by Jeaniene Frost- March 26, 2013 by Avon
I loved ONCE BURNED as it expanded on Vlad, one of my favorite secondary characters from Jeaniene Frost's Night Huntress series. He's sexy, powerful, and well..he's  Dracula! I also enjoyed Leila's backstory, and how she deals with her disfigurement as a carnival worker. The last book ended kind of abruptly with a cliffhanger that had me waiting rather impatiently for the next book.
WILD INVITATION by Nalini Singh – March 5th 2013 by Berkley Sensation
I love Nalini Singh's Psy/Changling series and any little bit of this world to keep me satiated till the next full length book comes out is great! One of the short stories features one of my favorite couples, Walker and Lara.

Which titles are on your Most Wanted for 2013 list?