It's the last day of the month which means it's time to check out what we're going to be reading next month in: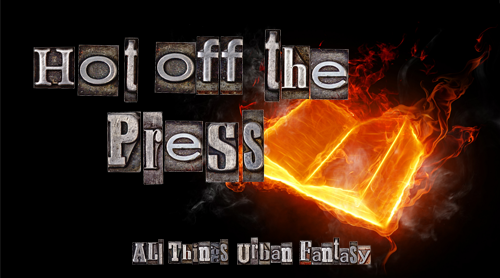 Want to know what titles came out in previous months? View all the previous Hot Off The Press posts
2012 may be ending, but there are plenty of titles to help you read in the new year (see what I did there? Switching 'ring' with 'read'?).   Julia and Kristina and I each picked the two titles we are most anticipating below, just in case the full list is overwhelming you with choices.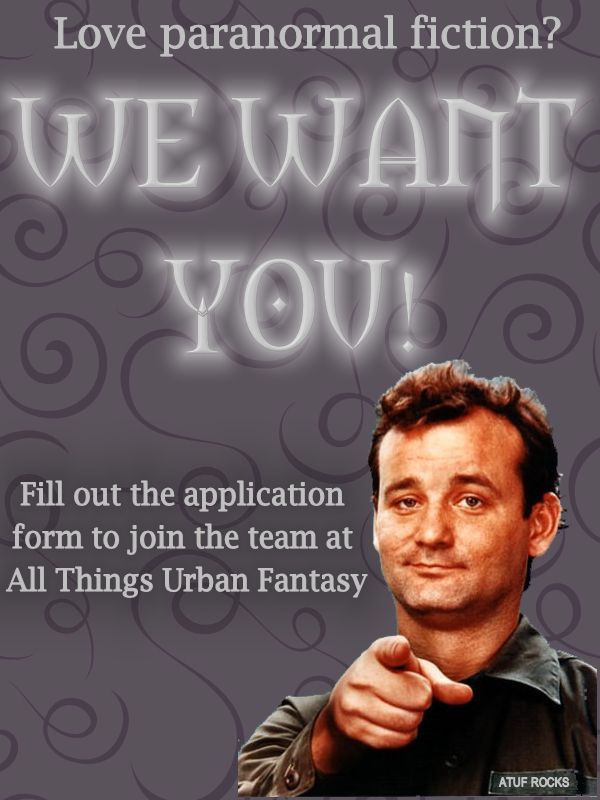 Thanks so much for sticking with us this year as we switched over from Blogger to WordPress and our very own domain.  If you missed our Paranormal Picks posts were we each named our 12 best titles from 2012, and picked our 13 most wanted for 2013, go read them HERE.  Also, today is the last day to turn in your application to join the ATUF team (fill out the application HERE), and it's the last day to cast your vote in the 2012 Paranormal Cover Art Awards. Click HERE to vote.
– Abigail
—————————————–
*Release dates are subject to change.  Click '+ Description' to reveal the full description. Please visit our Titles Received For Review page to see which of these titles will be reviewed this month.
27 Adult Titles Releasing in January
FOR THE LOVE OF A GOBLIN WARRIOR

(Shadowlands, #3)
by Shona Husk

Mass Market Paperback, 352 pages

Expected publication: January 1st 2013 by Sourcebooks Casablanca

ISBN

1402262094 (ISBN13: 9781402262098)

Centuries ago, Meryn was thought to be utterly lost–all traces of his soul given up to the ravening goblin horde. But with the curse that enslaved him now broken, he must once again learn to walk in the realm of men.

Nurse Nadine Gilbert likes working the night shift to avoid her disturbing dreams, but her mysterious new patient looks hauntingly familiar. Meryn knows he doesn't deserve a second chance, but Nadine brings out his long-buried human side. Telling her the truth about his violent past could destroy their fragile trust. Could she ever believe in the love of a Goblin Warrior?

TEMPING IS HELL

by Cathy Yardley

Paperback, 352 pages

Expected publication: January 2013 by Entangled Select

ISBN

1620611317 (ISBN13: 9781620611319)

WORST. JOB. EVER.

Kate O'Hara can't wait until this temp assignment is over. The woman who hired her is a psychotic pageant queen, her coworkers are convicts-turned-clerks, and it's so boringly corporate it makes her skin crawl. Even her sexy-as-sin boss, famed billionaire Thomas Kestrel, isn't enticement enough to keep her there. Once she makes enough to pay off her bills, she's out. Or so she thinks…

WHAT THE HELL?

Next thing she knows, she's accidentally signed over her soul. Literally. And she's discovered Thomas's real mission: to kill thirteen bad guys in one year, in order to get his—now his and Kate's—souls back.

IT'S NOT JUST A JOB. IT'S A MISADVENTURE.

From learning to boost the morale of some paper-pushing demons to navigating her way through blood-red tape, Kate has to work closely with her super-hot supervisor and get her flaky act together, before somebody clocks her out—p permanently!

 

THE END OF DARKNESS

(Offspring, #7)
by Jamie Rush

Mass Market Paperback

Expected publication: January 2013 by Avon

Book 7 of the Offspring is scheduled to release mid January 2013! Here's a peek at the cover. Yes, this is Magnus's story, with a bonus subplot featuring Pope!

The dark energy that infects Magnus McLeod's soul draws him to an Arizona town in crisis—and a woman with a dangerous ability of her own. Erica Evrard isn't afraid of much, but suddenly she has much to fear. Like Magnus, whose noble heart brings her to life even as his Darkness could kill her. And the group of supernatural humans whose evil plans threaten the lives of an entire town.

 

GRAVE INTENTIONS

by Lori Sjoberg

ebook, 294 pages

Expected publication: January 3rd 2013 by Kensington Books

ISBN

1601830068 (ISBN13: 9781601830067)

He's handsome, reliable, and punctual—the perfect gentleman when you want him to be. But this dream man is Death's best agent—and now he's got more than his soul to lose…

One act of mercy before dying was all it took to turn soldier David Anderson into a reaper—an immortal who guides souls-of-untimely-death into the afterlife. But the closer he gets to atoning for his mortal sin and finally escaping merciless Fate, the more he feels his own humanity slipping away for good. Until he encounters Sarah Griffith. This skeptical scientist can't be influenced by his powers—even though she has an unsuspected talent for sensing the dead. And her honesty and irreverent sense of humor reignite his reason for living—and a passion he can't afford to feel. Now Fate has summoned David to make a devastating last harvest. And he'll break every hellishly-strict netherworld rule to save Sarah…and gamble on a choice even an immortal can't win.

 

RAPHAEL/PARISH

(Bayou Heat, #1-2)
by Laura Wright

ebook

Expected publication: January 7th 2013 by Zebra

RAPHAEL

The brilliant and dangerous diplomat of the Pantera shapeshifters, Raphael has devoted his life to discovering the key to the infertility that is threatening the extinction of his puma race. Creating a vast network of spies worldwide, he never expected to discover that the answer might be beneath his very nose. But when Ashe, a beautiful human female, crosses his path, his most primitive instincts are stirred. Unable to resist, he takes her to his bed, and is shocked when she becomes pregnant with his child. It's a miracle that might prove to be the salvation of his people, but only if he can keep her safe from the mercenaries determined to kill her.

PARISH

Untamed and undeniably sexy, Parish, leader of the Pantera hunters, rarely leaves the magic of the Wildlands to deal with the humans he despises. But with the prized and risky Pantera birth on the way, puma shifter, Parish must travel to New Orleans to find and bring back a human doctor. The moment he sees the lovely, talented and all too human Dr. Julia Cabot he cannot resist the wild, potent drive to make her his. Betrayed and destroyed by love, Julia will not let her heart choose her path again. But as she and Parish fight to save the life of an unborn child, a fierce and overwhelming bond develops between them, threatening her frozen heart with the secret hope and ultimate temptation of love and family.

DREAM EYES

(Dark Legacy, #2)
by Jayne Ann Krentz

Hardcover, 352 pages

Expected publication: January 8th 2013 by Putnam Adult (first published January 2nd 2013)

ISBN

0399158952 (ISBN13: 9780399158957)

The death of her friend and mentor, Evelyn Ballinger, brings psychic counselor Gwen Frazier back to the small town of Wilby, Oregon, and brings back memories she would rather forget. Two years earlier, a killer stalked the members of one of Ballinger's research studies including Gwen. And though she survived while two others didn't, Gwen knows that Ballinger's death is related.

Sent by a friend to help Gwen, psychic investigator Judson Coppersmith arrives in Wilby barely in control of his own talent and his own life, haunted by urgent dreams. His attraction to Gwen is primal, but there are secrets he must keep to protect himself from surrendering to her completely, even as their investigation draws them into dreamscapes, into decades of deception, and into the paranormal fires of a desire too strong to resist. . . .

EARTH THIRST

(The Arcadian Conflict, #1)
by Mark Teppo

Paperback, 320 pages

Expected publication: January 8th 2013 by Night Shade Books

ISBN

1597804452 (ISBN13: 9781597804455)

The Earth is dying. Humanity—over-breeding, over-consuming—is destroying the very planet they call home. Multinational corporations despoil the environment, market genetically modified crops to control the food supply, and use their wealth and influence and private armies to crush anything, and anyone, that gets in the way of their profits. Nothing human can stop them.

But something unhuman might.

Once they did not fear the sun. Once they could breathe the air and sleep where they chose. But now they can rest only within the uncontaminated soil of Mother Earth—and the time has come for them to fight back against the ruthless corporations that threaten their immortal existence.

They are the last guardians of paradise, more than human but less than angels. They call themselves the Arcadians.

 

PRINCE OF POWER

(Chronicles of Yavn, #1)
by Elisabeth Staab

Paperback, 384 pages

Expected publication: January 8th 2013 by Sourcebooks Casablanca (first published January 1st 2013)

ISBN

140226318X (ISBN13: 9781402263187)

This Fight Is Personal…

Wizards and vampires have been mortal enemies since the beginning. Now Anton, son of the Wizard Master, has one last chance to steal the unique powers of the vampire king's beautiful sister, Tyra…and then kill her. But when he meets Tyra face-to-face, everything changes…

Tyra will stop at nothing to defeat the wizards, until Anton saves her life and she suddenly sees an opportunity she never could have imagined…

As the sparks ignite between them, together they could bring an end to the war that's decimating their people, but only if they can find a way to trust each other…

THE IMPETUOUS AMAZON

(Alliance of the Amazons, #2)
by Sandy James

ebook

Expected publication: January 14th 2013 by Carina Press (first published January 13th 2013)

ISBN

1426894910 (ISBN13: 9781426894916)

Megan Feurer is strong and impetuous, like the Fire element she represents. She is an Amazon, sworn to protect humanity from demons, demigods and all manner of supernatural beings who wish ill upon the world. But her fire burns hot and fast, and her unpredictable control of the element brings into question her fitness as an Amazon.

Johann Herrmann chose the life of a Sentinel–a trainer of the four Amazons–to save his sister's life. Now bound to the patron goddess Rhiannon, he knows his duty demands a solitary existence. But when he's assigned to evaluate the Fire Amazon, his sacrifice becomes much more difficult.

Megan's passions ignite a flame that neither she nor Johann can control, and the goddess Freya has reason to fan those flames. A mysterious force is gaining power, and Megan and Johann must join together to fight. And once a passionate fire has started, it's nearly impossible to stop…

STONE COLD REVENGE

(Set in Stone, #2)
by Jess Macallan

Paperback

Expected publication: January 15th 2013 by Entangled Publishing

ISBN

1937044351 (ISBN13: 9781937044350)

Forced by her maniacal father, the king of the shadow elves, to live in his house and train to become his heir, newly minted princess of the paranormal Elleodora Fredricks doesn't think things could get much more complicated. On the outs with her gargoyle love interest, Jax, and confused about her relationship with her childhood sweetheart, MacLean the phoenix, Elle knows her fate decrees that her powers will manifest themselves in full on her twenty-eighth birthday, which is quickly approaching…

With help from two long-lost family members, some long-forgotten memories, and even her long-gone mother, Elle discovers there's more to being part shadow elf than she ever knew. But will she be able to harness her unique abilities in time to take revenge on her enemies? For Elle, it's all in a day's work

 

CLAWS BARED

(Blood of Pride, #2)
by Sheryl Nantus

ebook

Expected publication: January 21st 2013 by Carina Press

ISBN

1426894953 (ISBN13: 9781426894954)

Rebecca Desjardin, a P.I. and cat shifter, doesn't normally find herself in strip clubs. But a popular male dancer has been murdered in Pennsylvania, and it looks like the work of a shifter from the local Pride. Rebecca has a duty to help protect her kind—and she needs to find justice for the dead.

Her impromptu trip leaves her boyfriend, reporter Brandon Hanover, unhappy. He's only just come to terms with the fact that she's a Felis, and their relationship is still so new… Rebecca is determined to deal with the murder first, then deal with their future.

As her investigation unfolds, she's met with grudging cooperation and half-truths. Does the Pride want her to find justice, or help them hide a killer? Frustrated and unable to shake the sexy local shifter who says he's on her side, Rebecca can't seem to scratch out the truth—at least not on her own. But when Brandon shows up, is he there to help or to mark his territory?

NOBODY'S ANGEL

(Earth Angels, #1)
by Stacy Gail

ebook

Expected publication: January 21st 2013 by carina press

ISBN

1426894961 (ISBN13: 9781426894961)

Investigative journalist Kendall Glynn is horrified when a friend and colleague signs off permanently during a live newscast, jabbing a pen into his jugular. Kendall's no expert, but judging by the strange white veil in the anchorman's eyes, she would swear he was a man possessed.

A descendant of the accursed Nephilim, Zeke Reece prowls San Francisco by night, keeping the city free from paranormal phenomena. But even he is no match for whatever malevolent force is behind a recent rash of murder-suicides. And when a beautiful tenacious reporter becomes the next target, Zeke has no choice but to stay close to her, until he can find the evil spirit and cross it over.

The closer Kendall gets to the truth, the more danger she's in. Fortunately, a sexy and mysterious masked stranger keeps swooping in to the rescue. Kendall's life depends on finding who or what is responsible for the killings, before it finds her.

BLOOD OF THE SORCERESS

(The Portal, #3)
by Maggie Shayne

Mass Market Paperback, 400 pages

Expected publication: January 22nd 2013 by Harlequin MIRA (first published January 20th 2013)

ISBN

0778314219 (ISBN13: 9780778314219)

Their Love was destiny. Was a curse to be their undoing?

As an ancient king's favorite harem slave, Lilia committed the worst of all possible crimes: loving another man. When the king discovered her treason, her lover was sentenced to lose his soul and linger in eternal imprisonment, and Lilia herself was executed alongside her sisters. While they reincarnated through countless lifetimes, she lingered alone between worlds for thousands of years, waiting for the moment to rescue her beloved Demetrius.

Now that moment has come. Demetrius has broken free, but without his soul and in the thrall of the same high priest who betrayed them so long ago; he has become an icy, uncaring cad, devoting himself solely to pleasure and power. Somehow Lilia must convince him to reclaim his humanity, to abandon the enemy tempting him to give in to his selfish desires–or her life will be lost alongside his, both of them condemned to eternal damnation, eternal isolation, their love lost one final and irrevocable time.

EVER AFTER

(The Hollows, #11)
by Kim Harrison

Hardcover, 512 pages

Expected publication: January 22nd 2013 by Harper Voyager

ISBN

0061957917 (ISBN13: 9780061957918)

The ever after, the demonic realm that parallels the human world, is shrinking. If it disappears completely, so does all magic. It's up to witch-turned-daywalking-demon Rachel Morgan to avert catastrophe and keep life from changing… for the worse.

While saving the world is important, it isn't Rachel's only motivation. There's also the small fact that she caused the ley line to rip in the first place, setting off a chain reaction of unfortunate events. That little mistake has made her life forfeit unless she can fix it. It's also made her more than a few enemies, including the most powerful demon in the ever after—a terrifying entity who eats souls and now has an insatiable appetite for her. He's already kidnapped her friend and goddaughter to lure her out, and if Rachel doesn't give herself up soon, they'll die.

But Rachel has more than a few impressive and frightening skills of her own, and she isn't going to hand over her soul and her life without one hell of a fight. She's also got a surprise: elven tycoon Trent Kalamack. With this unlikely ally beside her—a prospect both thrilling and unnerving—she's going to return to the ever after, kick some demon butt, rescue her loved ones… and prevent an apocalypse before it's too late. Or, at least that's the plan…

JILL KISMET: THE COMPLETE SERIES

(Jill Kismet, #1-6)
by Lilith Saintcrow

Paperback, 1408 pages

Expected publication: January 22nd 2013 by Orbit

ISBN

0316209198 (ISBN13: 9780316209199)

Not everyone can take on the things that go bump in the night.

Not everyone tries.

But Jill Kismet is not just anyone.

She's a Hunter, trained by the best — and in over her head.

Welcome to the night shift…

The omnibus edition of Jill Kismet contains: Night Shift, Hunter's Prayer, Redemption Alley, Flesh Circus, Heaven's Spite and Angel Town.

THE SIX-GUN TAROT

by R.S. Belcher

Hardcover, 368 pages

Expected publication: January 22nd 2013 by Tor Books

ISBN

0765329328 (ISBN13: 9780765329325)

Buffy meets Deadwood in a dark, wildly imaginative historical fantasy

Nevada, 1869: Beyond the pitiless 40-Mile Desert lies Golgotha, a cattle town that hides more than its share of unnatural secrets. The sheriff bears the mark of the noose around his neck; some say he is a dead man whose time has not yet come. His half-human deputy is kin to coyotes. The mayor guards a hoard of mythical treasures. A banker's wife belongs to a secret order of assassins. And a shady saloon owner, whose fingers are in everyone's business, may know more about the town's true origins than he's letting on.

A haven for the blessed and the damned, Golgotha has known many strange events, but nothing like the primordial darkness stirring in the abandoned silver mine overlooking the town. Bleeding midnight, an ancient evil is spilling into the world, and unless the sheriff and his posse can saddle up in time, Golgotha will have seen its last dawn…and so will all of Creation.

BETWEEN

by Kerry Schafer

Paperback, 304 pages

Expected publication: January 29th 2013 by Ace

ISBN

042526114X (ISBN13: 9780425261149)

Vivian's life is finally on track. She has a job she loves as an ER doctor and has just met – literally – the man of her dreams. But when her eccentric grandfather is murdered and designates her as his next of kin, she discovers that she is the last of a race of beings known as dreamshifters. It is her task to guard the doorways between waking and dreaming, which have already begun to unravel, spilling dangerous creatures from dream into the waking world. When she sets out to close the open doors and protect her town and the people she loves, Vivian confronts dragons, intrigue, and the dark secrets of her own family history. In the end she comes face to face with a sorceress seeking eternal life and ultimate power. Vivian must find a way to stop her, or reality will be forever altered.

DEVILISHLY WICKED

by Kathy Love

Paperback

Expected publication: January 29th 2013 by Brava

ISBN

0758265891 (ISBN13: 9780758265890)

SHATTERED CIRCLE

(Persephone Alcmedi, #6)
by Linda Robertson

Paperback, 384 pages

Expected publication: January 29th 2013 by Pocket Books

ISBN

1451648936 (ISBN13: 9781451648935)

After her werewolf boyfriend, Johnny, tried to kill her, Persephone Alcmedi finds herself in the comforting arms of powerful vampire Menessos. She's trying to sort out her feelings for the two men, but not even Seph is above the confusion of tangled emotions. All Johnny wants to do is mend their relationship and reveal the life-altering news he's recently received, but his new responsibilities as the werewolf king take up most of his time.

Does this mean Menessos can finally make his move?

Meanwhile, unknown to Seph, her beloved foster daughter, Beverley, has been playing with a magical artifact and making dubious friends on the other side. When Beverley disappears, Seph must seek help from a supernatural being so potent that even Menessos fears him…and such aid always comes with a very steep price.

SHADOW OPS: FORTRESS FRONTIER

(Shadow Ops, #2)
by Myke Cole

Mass Market Paperback, 368 pages

Expected publication: January 29th 2013 by Ace

ISBN

0425256367 (ISBN13: 9780425256367)

The Great Reawakening did not come quietly. Across the country and in every nation, people began to develop terrifying powers—summoning storms, raising the dead, and setting everything they touch ablaze. Overnight the rules changed…but not for everyone.

Colonel Alan Bookbinder is an army bureaucrat whose worst war wound is a paper-cut. But after he develops magical powers, he is torn from everything he knows and thrown onto the front-lines.

Drafted into the Supernatural Operations Corps in a new and dangerous world, Bookbinder finds himself in command of Forward Operating Base Frontier—cut off, surrounded by monsters, and on the brink of being overrun.

Now, he must find the will to lead the people of FOB Frontier out of hell, even if the one hope of salvation lies in teaming up with the man whose own magical powers put the base in such grave danger in the first place—Oscar Britton, public enemy number one…

 HAUNTED MOON

(Otherworld, #13)
by Yasmine Galenorn

Mass Market Paperback, 336 pages

Expected publication: January 29th 2013 by Jove

ISBN

0515152811 (ISBN13: 9780515152814)

We're the D'Artigo sisters: savvy half-human, half-Fae ex-operatives for the Otherworld Intelligence Agency. My sister Delilah is a two-faced werecat and a Death Maiden. My sister Menolly is a vampire married to a werepuma. And me? I'm Camille, a wicked-good witch with three sexy husbands. I'm a priestess of the Moon Mother, and I'm training under the Queen of Darkness. Unfortunately, playing in the dark means that sometimes you stumble over secrets better left buried…


There's a new Fae sorcerer in town—Bran, the son of Raven Mother and the Black Unicorn—and I'm the unwilling liaison between him and our new Earthside OIA. With cemeteries being ransacked and spirits being harvested by a sinister, otherworldly force, Aeval sends us to rescue the missing wife of a prominent member of the Fae nobility. Our search leads us to the mysterious Aleksais Psychic Network and, ultimately, to face the Lord of Ghosts where Morio and I must undergo a ritual that will plunge us directly into the world of the dead.

 IMMORTAL CRAVING

(Dark Dynasties, #4)
by Kendra Leigh Castle

Mass Market Paperback, 368 pages

Expected publication: January 29th 2013 by Forever

ISBN

145551165X (ISBN13: 9781455511655)

The last-and most lethal-of his kind . . .

Wild, uncontrollable, and powerful, the lion-shifting Rakshasa were hunted down by vicious rival vampires who feared their dark, magical abilities. Somehow one survived, and now, after centuries of hiding, Tasmin Singh reemerges as fierce and fearless as ever at the door of the Lilim queen, seeking answers . . . and sanctuary.

The human best friend to a vampire queen, Bay Harper traded her quiet, comfortable life for a world filled with immortal assassins, warring werewolves . . . and this hauntingly sexy shifter. Only Bay's gentle touch can subdue Tasmin's inner demons, even as he brings out a passion and sensuality she never imagined she could feel. But when a bloody struggle threatens to tear them apart, can Bay risk everything on her faith in him-or will his dark side be stronger than even their all-consuming desire?

SHATTERED SOULS

(Caitlynn O'Connell, #1)
by Delilah Devlin

Paperback, 278

Expected publication: January 29th 2013 by Montlake Romance

ISBN

1611098815 (ISBN13: 9781611098815)

Private Investigator Caitlyn O'Connell lost it all—her plum job as a detective for the Memphis PD, her partner and lover, and her own self-respect—to booze in an attempt to drown out the voices in her head. When her ex-partner drags her to a murder scene where she's his only real lead, she knows it's time to face her greatest fears and harness the inherited gifts she's always rejected. That she'll have a chance to prove she had damn good reasons for shutting Sam out of her life is just icing on the cake.

The last thing Sam Pierce wants is to revisit his painful relationship with Cait, but she's the only lead he has. Sam doggedly follows Cait into a dark world filled with magick and unholy terrors as they search for killer wraiths and the demon who commands them.

SHE RETURNS FROM WAR

(Cora Ogelsby, #2)
by Lee Collins

Paperback, 368 pages

Expected publication: January 29th 2013 by Angry Robot (first published 2013)

ISBN

0857662759 (ISBN13: 9780857662750)

Four years after the horrific events in Leadville, a young woman from England, Victoria Dawes, sets into motion a series of events that will lead Cora and herself out into the New Mexico desert in pursuit of Anaba, a Navajo witch bent on taking revenge for the atrocities committed against her people.

THE ELDRITCH CONSPIRACY

(Blood Singer, #5)
by Cat Adams

Paperback, 384 pages

Expected publication: January 29th 2013 by Tor Books

ISBN

0765328747 (ISBN13: 9780765328748)

Celia Graves was once an ordinary human, but those days are long gone. Now she strives to maintain her sanity and her soul while juggling both vampire abilities and the powers of a Siren.

Not every bride needs a bridesmaid who can double as a bodyguard. But Celia's cousin Adriana is no ordinary bride: she's a Siren princess, and she's marrying the king of a small but politically important European country. She's getting death threats from fanatics who want to see the whole Siren race wiped out—including Celia herself, who is half Siren.

Luckily, Celia is on duty when a trip to a bridal salon is interrupted by an assassination attempt, so everyone survives. When Adriana returns to the Siren homeland to try to prevent a coup, Celia is free to hunt for the terrorists and the vile mage who is helping them (while keeping her eyes open for the perfect maid-of-honor dress).

Assuming the bride and groom both live to see their wedding day, this will be one royal wedding no one will ever forget.

DEMON HUNTING IN A DIVE BAR

(Demon Hunting, #3)
by Lexi George

Paperback, 320 pages

Expected publication: January 31st 2013 by Kensington

ISBN

0758263139 (ISBN13: 9780758263131)

Lexi George blends "hilarious one-liners, sexy alpha males, and plenty of mayhem" (Publishers Weekly) in the third of her paranormal series set in a small Alabama town filled with demonoids…and those who hunt them.

Rebekah "Beck" Damian runs a demonoid bar where everyone's welcome—even a reformed flesheater who's strictly vegetarian, a musical ghost who's looking for a piano bar, and a feline harbinger of doom named Wampus Kitty who's scaring the customers. So when a big strapping demon-hunter walks into the bar, Beck knows it's not the end of the world. She'll treat him like any other customer.

If only she could. Conall Dalvahni is the toughest, meanest, sexiest demon-hunter Beck's ever seen—and she's finding it hard to hide her attraction. As far as Conall's concerned, the feeling is mutual. But how can he trust a beautiful half-demon babe like Beck—when her demonic friends have the perfect weapon to destroy every hunter on earth?

AMITYVILLE HORRIBLE

(Otherworld Stories Novella)
by Kelley Armstrong

Expected publication: January 31st 2013 by Subterranean Press

(first published November 30th 2012)

ASIN: B00AGIN5JE

Jaime Vegas—spiritualist, entertainer and, unbeknownst to her audience, real-life necromancer—swore she'd never do another reality ghost show after the last fiasco. But when she's railroaded into a charity gig, she finds herself back on the set, this time with a cast of photogenic college kids, an up-and¬-coming Russian spiritualist, and a tale of missing girls and murder in New England. It's cheesy, but that's show business. With her werewolf Alpha lover, Jeremy Danvers, along to keep her nights interesting, it's not so bad really. Until the bloody ghosts show up. Jaime has never faced spirits like these, and no matter how hard she tries, they won't be ignored.

*Limited: 1500 signed numbered hardcover copies, bound in leather*
42 YA Titles Releasing in January
ALTERED

(Altered, #1)
by Jennifer Rush

Hardcover, 336 pages

Expected publication: January 1st 2013 by Little, Brown & Co.

ISBN

0316197084 (ISBN13: 9780316197083)

When you can't trust yourself, who can you believe?

Everything about Anna's life is a secret. Her father works for the Branch at the helm of its latest project: monitoring and administering treatments to the four genetically altered boys in the lab below their farmhouse. There's Nick, Cas, Trev . . . and Sam, who's stolen Anna's heart. When the Branch decides it's time to take the boys, Sam stages an escape, killing the agents sent to retrieve them.

Anna is torn between following Sam or staying behind in the safety of her everyday life. But her father pushes her to flee, making Sam promise to keep her away from the Branch, at all costs. There's just one problem. Sam and the boys don't remember anything before living in the lab—not even their true identities.

Now on the run, Anna soon discovers that she and Sam are connected in more ways than either of them expected. And if they're both going to survive, they must piece together the clues of their past before the Branch catches up to them and steals it all away.

A DANCE WITH DARKNESS

(Angelfire, #0.5)
by Courtney Allison Moulton

ebook, 50 pages

Expected publication: January 2nd 2013 by Katherine Tegen Books

ISBN

0062250019 (ISBN13: 9780062250018)

There were shadows in this alley that no light touched, and where there was no light, anything could hide.

At the end of the fourteenth century, angelic reapers struggle to defend London against a legion of the demonic who have their sights set on claiming human souls and ancient relics for a dark purpose. Madeleine, a young but powerful warrior, is duty-bound to fight the demonic, and she lives for this pursuit above all else. Then, on a routine night of tracking, she is ambushed by a cadre of reapers and, though she defeats them all, she is left wounded and at the mercy of their lord, the notorious Bastian.

Madeleine is astonished when Bastian lets her live. She goes deeper into the world of the demonic and is shocked to meet him again-this powerful reaper whose touch makes her restless and gives her a thrill unlike anything else. When they fall into a dangerous clandestine affair, her head and her heart must wage their war: can their love overcome his demonic nature? Will her dance with darkness burn her or bring Bastian into the light?

With scorching romance and fantastic action, this original novella is a prequel to Courtney Allison Moulton's gripping and epic Angelfire series.

DR. FRANKENSTEIN'S DAUGHTERS

by Suzanne Weyn

Hardcover, 320 pages

Expected publication: January 2013 by Scholastic Press

ISBN

0545425336 (ISBN13: 9780545425339)

A new generation is creating a monster….

Doctor Victor Frankenstein's previously unacknowledged beautiful, intelligent twin daughters (from an early marriage when he was a student) have come to Frankenstein's Castle to claim it as their inheritance.

Shortly thereafter they learn that a serial killer is on the loose. They try to ignore this — Gretchen takes up her father's work, while Ingrid throws lavish parties. Gretchen and Ingrid form a love triangle with a young naval officer with a debilitating disease. Though he loves Ingrid, he agrees to work with Gretchen on a series of body transplants that improve his condition. Before long he is even walking without his cane. He does not know that the science that is helping him is the science of death itself . . .

A twisted, macabre journey of romance and horror.

THE DEAD AND BURIED

by Kim Harrington

Hardcover, 304 pages

Expected publication: January 1st 2013 by Scholastic Point

ISBN

0545333024 (ISBN13: 9780545333023)

A haunted house, a buried mystery, and a very angry ghost make this one unforgettable thriller.

Jade loves the house she's just moved into with her family. She doesn't even mind being the new girl at the high school: It's a fresh start, and there's that one guy with the dreamy blue eyes. . . . But then things begin happening. Strange, otherworldly things. Jade's little brother claims to see a glimmering girl in his room. Jade's jewelry gets moved around, as if by an invisible hand. Kids at school whisper behind her back like they know something she doesn't.

Soon, Jade must face an impossible fact: that her perfect house is haunted. Haunted by a ghost who's seeking not just vengeance, but the truth. The ghost of a girl who ruled Jade's school — until her untimely death last year. It's up to Jade to put the pieces together before her own life is at stake. As Jade investigates the mystery, she discovers that her new friends in town have more than a few deep, dark secrets. But is one of them a murderer?

THE ESSENCE

(The Pledge, #2)
by Kimberly Dertling

Hardcover, 352 pages

Expected publication: January 1st 2013 by Margaret K. McElderry

ISBN

1442445599 (ISBN13: 9781442445598)

"Danger, dread, mystery, and romance" (Booklist) continue in the second book of The Pledge trilogy, as Charlie's reign is under siege from the most unusual of enemies.

At the luminous conclusion of The Pledge, Charlaina defeated the tyrant Sabara and took her place as Queen of Ludania. But Charlie knows that Sabara has not disappeared: The evil queen's Essence is fused to Charlie's psyche, ready to arise at the first sign of weakness.

Charlie is not weak, but she's being pushed to the brink. In addition to suppressing the ever-present influence of Sabara, she's busy being queen—and battling a growing resistance determined to return Ludania to its discriminatory caste system. Charlie wants to be the same girl Max loves, who Brook trusts, but she's Your Majesty now, and she feels torn in two.

As Charlie journeys to an annual summit to meet with leaders of nearby Queendoms—an event where her ability to understand all languages will be the utmost asset—she is faced with the ultimate betrayal. And the only person she can turn to for help is the evil soul residing within.

 

SPLINTERED

by A.G. Howard

Hardcover, 384 pages

Expected publication: January 1st 2013 by Amulet Books

ISBN

1419704281 (ISBN13: 9781419704284)

For sixteen years, Alyssa Gardner has lived with the stigma of being descended from Alice Liddell—the real life inspiration for Lewis Carroll's famed novel, Alice's Adventures in Wonderland. But cruel jokes about dormice and tea parties can't compare to the fact that Alyssa hears the whispers of bugs and flowers… the same quirk which sent her mother to a mental institution years before.

When her mother takes a turn for the worse and the whispers grow too strong for Alyssa to bear, she seeks the origins of their family curse. A set of heirlooms and a moth tied to an unusual website lead Alyssa and her gorgeous best friend / secret crush, Jeb, down the rabbit hole into the real Wonderland, a place more twisted and eerie than Lewis Carroll ever let on.

There, creepy counterparts of the original fairytale crew reveal the purpose for Alyssa's journey, and unless she fixes the things her great-great-great grandmother Alice put wrong, Wonderland will have her head.

 

REAPER

by L.S. Murphy

Expected publication: January 7th 2013 by J. Taylor Publshing

There's no way sixteen year old Quincy Amarante will become the fifth grim reaper. None. Not over her shiny blue Mustang. Her Jimmy Choos. Or her dead body.

She's supposed to enjoy her sophomore year, not learn about some freaky future Destiny says she has no choice but to fulfill.

It doesn't take long for Quincy to realize the only way out of the game is to play along especially since Death can find her anyway, anywhere, anytime. And does.

Like when she's reassuring her friends she wants nothing to do with former best friend Ben Moorland, who's returned from god-knows-where, and fails. Miserably.

Instead of maintaining her coveted popularity status, Quincy's goes down like the Titanic.

Maybe … just maybe … that's okay.

It seems, perhaps, becoming a grim reaper isn't just about the dead but more about a much needed shift in Quincy's priorities—from who she thinks she wants to be to who she really is.

BLOOD PROPHECY

(Drake Chronicles, #6)
by Alyxandra Harvey

Hardcover, 496 pages

Expected publication: January 8th 2013 by Walker Childrens

ISBN

0802734286 (ISBN13: 9780802734280)

In the thrilling conclusion of the Drake Chronicles, love and loyalties will be tested … and proven once and for all.
Solange Drake has been officially crowned Queen of the Vampires, fulfilling the centuries old prophecy that foretold the rise to power of a daughter born to an ancient vampire line. Except Solange's thoughts and actions are no longer her own—she's been slowly being possessed by the spirit of Viola, the first daughter born into the Drake line, since her bloodchange. And instead of uniting the vampire tribes under the rule of an ancient daughter as the prophecy predicted, Viola would rather destroy them all and enslave humans in a personal vendetta for the devastation both wrought to her life centuries ago. Can Solange break her hold in time to save everyone she loves from a vampire civil war, hunter attack, and each other? Not everyone will survive the prophecy . . . perhaps not even her.

BROKEN

by A.E. Rought

Paperback, 384 pages

Expected publication: January 8th 2013 by Strange Chemistry

ISBN

1908844310 (ISBN13: 9781908844316)

Imagine a modern spin on Mary Shelley's Frankenstein where a young couple's undying love and the grief of a father pushed beyond sanity could spell the destruction of them all.

A string of suspicious deaths near a small Michigan town ends with a fall that claims the life of Emma Gentry's boyfriend, Daniel. Emma is broken, a hollow shell mechanically moving through her days. She and Daniel had been made for each other, complete only when they were together. Now she restlessly wanders the town in the late Fall gloom, haunting the cemetery and its white-marbled tombs, feeling Daniel everywhere, his spectre in the moonlight and the fog.

When she encounters newcomer Alex Franks, only son of a renowned widowed surgeon, she's intrigued despite herself. He's an enigma, melting into shadows, preferring to keep to himself. But he is as drawn to her as she is to him. He is strangely… familiar. From the way he knows how to open her locker when it sticks, to the nickname she shared only with Daniel, even his hazel eyes with brown flecks are just like Daniel's.

The closer they become, though, the more something inside her screams there's something very wrong with Alex Franks. And when Emma stumbles across a grotesque and terrifying menagerie of mangled but living animals within the walls of the Franks' estate, creatures she surely knows must have died from their injuries, she knows.

CLEOPATRA ASCENDING

(Shadow's Edge, #2)
by Maureen Lipinski

Paperback, 240 pages

Expected publication: January 8th 2013 by Flux

ISBN

0738731935 (ISBN13: 9780738731933)

Sweet Sixteen = You're a Queen

Despite living with a shaman, a witch, and a muse for sisters, Rhea Spencer feels like a normal teenager-even if she is the reincarnation of Cleopatra. But all that changes on Rhea's sixteenth birthday, when her visions of the Egyptian queen start unraveling a very different version of history, and Declan, a hot representative of the secret Order of Antony, shows up on the doorstep to keep her from being kidnapped. Together, Rhea and Declan travel to Egypt to stop the Octavians, a dark cabal trying to tap into Rhea's growing powers. The cabal seeks to access the magic deep below the desert sands, a potentially devastating force that only Rhea can protect.

CRASH

(Visions, #1)
by Lisa McMann

Hardcover, 256 pages

Expected publication: January 8th 2013 by Simon Pulse

ISBN

1442403918 (ISBN13: 9781442403918)

If what you see is what you get, Jules is in serious trouble. The suspenseful first of four books from the New York Times bestselling author of the Wake trilogy.

Jules lives with her family above their restaurant, which means she smells like pizza most of the time and drives their double-meatball-shaped food truck to school. It's not a recipe for popularity, but she can handle that.

What she can't handle is the recurring vision that haunts her. Over and over, Jules sees a careening truck hit a building and explode…and nine body bags in the snow.

The vision is everywhere—on billboards, television screens, windows—and she's the only one who sees it. And the more she sees it, the more she sees. The vision is giving her clues, and soon Jules knows what she has to do. Because now she can see the face in one of the body bags, and it's someone she knows. Someone she has been in love with for as long as she can remember.

In this riveting start to a gripping series from New York Times bestselling author Lisa McMann, Jules has to act—and act fast—to keep her vision from becoming reality.

DELUSION

by Laura L. Sullivan

Hardcover, 352 pages

Expected publication: January 8th 2013 by Harcourt Children's Books

ISBN

0547688369 (ISBN13: 9780547688367)

When two beautiful teenage stage magicians in World War II England meet a pair of handsome men who can do real magic, sparks fly. But is it illusion, or delusion? Opening-night jitters are nothing new for Phil and Fee Albion, who come from a long line of stage illusionists. The girls love to dazzle London audiences, but in the aftermath of the Blitz they're bundled off to the countryside, where they're safe from bombs and Nazis–and bored to pieces. Phil, always the passionate one, discovers a hidden college of real magicians led by the devastatingly handsome Arden. If only Phil can persuade these unworldly magicians to help England win the war! Daredevil that she is, she'll risk anything to give her country a fighting chance, even if it means losing her heart . . . or her life

 

DOOMED

by Tracy Deebs

Hardcover, 480 pages

Expected publication: January 8th 2013 by Walker Childrens

ISBN

080272373X (ISBN13: 9780802723734)

Beat the game. Save the world.

Pandora's just your average teen, glued to her cell phone and laptop, surfing Facebook and e-mailing with her friends, until the day her long-lost father sends her a link to a mysterious site featuring twelve photos of her as a child. Unable to contain her curiosity, Pandora enters the site, where she is prompted to play her favorite virtual-reality game, Zero Day. This unleashes a global computer virus that plunges the whole world into panic: suddenly, there is no Internet. No cell phones. No utilities, traffic lights, hospitals, law enforcement. Pandora teams up with handsome stepbrothers Eli and Theo to enter the virtual world of Zero Day. Simultaneously, she continues to follow the photographs from her childhood in an attempt to beat the game and track down her father, her one key to saving the world as we know it. Part The Matrix, part retelling of the Pandora myth, Doomed has something for gaming fans, dystopian fans, and romance fans alike.

FANGTABULOUS

by Lucienne Diver

Paperback, 288 pages

Expected publication: January 8th 2013 by Flux

ISBN

0738731501 (ISBN13: 9780738731506)

Can a fanged fashionista take out a deadly Salem spirit?

Being on the lam from the Feds and the vampire council with no money is not as glamorous as it sounds, especially when I, Gina Covello, fashion queen of the undead, am forced to abandon my wardrobe. Salem, Massachusetts, seems like a great place to hide our supernatural gang. But who knew the city would be crawling with ghosts? The nasty spirit of George Corwin, infamous sheriff from the witch trial days, is on a killing spree. It's up to us to take down the breath-stealing phantom-without blowing our cover.

PAPER VALENTINE

by Brenna Yovanoff

Hardcover, 368 pages

Expected publication: January 8th 2013 by Razorbill

ISBN

1595145990 (ISBN13: 9781595145994)

The city of Ludlow is gripped by the hottest July on record. The asphalt is melting, the birds are dying, petty crime is on the rise, and someone in Hannah Wagnor's peaceful suburban community is killing girls.

For Hannah, the summer is a complicated one. Her best friend Lillian died six months ago, and Hannah just wants her life to go back to normal. But how can things be normal when Lillian's ghost is haunting her bedroom, pushing her to investigate the mysterious string of murders? Hannah's just trying to understand why her friend self-destructed, and where she fits now that Lillian isn't there to save her a place among the social elite. And she must stop thinking about Finny Boone, the big, enigmatic delinquent whose main hobbies seem to include petty larceny and surprising acts of kindness.

With the entire city in a panic, Hannah soon finds herself drawn into a world of ghost girls and horrifying secrets. She realizes that only by confronting the Valentine Killer will she be able move on with her life—and it's up to her to put together the pieces before he strikes again.

Paper Valentine is a hauntingly poetic tale of love and death by the New York Times bestselling author of The Replacement and The Space Between.

RISE

(Nightshade Prequel, #2)
by Andrea Cremer

Hardcover, 432 pages

Expected publication: January 8th 2013 by Philomel

ISBN

0399159606 (ISBN13: 9780399159602)

The sequel to Rift and the prequel to the New York Times bestselling novel Nightshade.

Everything Conatus stands for is at risk. Hoping to gather enough resistance to save their order, Ember and Barrow attempt a desperate escape. But fate offers little mercy. When their mission is exposed, the  couple face relentless pursuit by the supernatural horrors that act on the commands of Eira's ally: the mysterious Bosque Mar. A shocking revelation forces Ember out of hiding, sending her back into the heart of dark magic at Tearmunn keep, where she must convince her old friend Alistair of her love or face dire consequences. Ember's deception offers the only chance for the resistance to succeed, but what she discovers in the shadows beneath the keep will shatter her world and bring about the Witches' War.

Richly sensual and full of magic, action and danger, Andrea Cremer's fifth book set in the Nightshade world is an edge-of-your-seat page turner.

THE 13TH SIGN

by Kristin O'Donnell Tubb

Hardcover, 272 pages

Expected publication: January 8th 2013 by Feiwel & Friends

ISBN

0312583524 (ISBN13: 9780312583521)

 What if there was a 13th zodiac sign?

You're no longer Sagittarius, but Ophiuchus, the healer, the 13th sign.

Your personality has changed. So has your mom's and your best friend's.

What about the rest of the world?

What if you were the one who accidentally unlocked the 13th sign, causing this world-altering change—and infuriating the other 12 signs?

Jalen did it, and now she must use every ounce of her strength and cunning to send the signs back where they belong. Lives, including her own, depend on it.

 

THROUGH THE EVER NIGHT

(Under the Never Sky, #2)
by Veronica Rossi

Hardcover, 352 pages

Expected publication: January 8th 2013 by HarperCollins

ISBN

0062072064 (ISBN13: 9780062072061)

It's been months since Aria last saw Perry. Months since Perry was named Blood Lord of the Tides, and Aria was charged with an impossible mission. Now, finally, they are about to be reunited. But their reunion is far from perfect. The Tides don't take kindly to Aria, a former Dweller. And with the worsening Aether storms threatening the tribe's precarious existence, Aria begins to fear that leaving Perry behind might be the only way to save them both.

Threatened by false friends, hidden enemies, and powerful temptations, Aria and Perry wonder, Can their love survive through the ever night?

In this second book in her spellbinding Under the Never Sky trilogy, Veronica Rossi combines fantasy and dystopian elements to create a captivating love story as perilous as it is unforgettable.

TIMEKEEPER

(Timeless, #2)
by Alexandra Monir

Hardcover, 288 pages

Expected publication: January 8th 2013 by Delacorte Books for Young Readers

 When Philip Walker appears as a new student in Michele Windsor's high school class, she is floored. He is the love she thought she lost forever when they said goodbye during her time travels last century. Overjoyed that they can resume the relationship they had a lifetime ago, Michele eagerly approaches him and discovers the unthinkable: he doesn't remember her. In fact, he doesn't seem to remember anything about the Philip Walker of 1910.

Michele then finds her father's journals, which tell stories of his time-traveling past. As she digs deeper, she learns about his entanglement with a mysterious and powerful organization called the Time Society and his dealings with a vengeful Windsor ancestor. Michele soon finds herself at the center of a rift over 120 years in the making, one whose resolution will have life-or-death consequences.

Alexandra Monir's Timekeeper combines breathtaking romance with a tale of complex magic in a sequel that will have every reader believing in the transcendent power of love.

BLUE BLOODS: THE GRAPHIC NOVEL

(Blue Bloods:The Graphic Novel, #1)
by Melissa de la Cruz

Paperback, 112 pages

Expected publication: January 15th 2013 by Hyperion Book CH

ISBN

1423134478 (ISBN13: 9781423134473)

For this group of gorgeous teens, New York is all about parties, fashion…and blood.

Schuyler Van Alen is a loner and happy that way. But when she turns fifteen, her life dramatically changes. A mosaic of blue veins appears on her arms, and she begins to have memories of another time and place. When a classmate is found dead at a nightclub, the mystery deepens. Most surprising of all, Jack Force, the hottest boy in school, starts showing a sudden interest in her.

Schuyler wants answers, but is she prepared to learn the truth…especially when she discovers her part in it?

The sexy and secretive world of the Blue Bloods comes to life in this stunning graphic novel adaptation of Book One of Melissa de la Cruz's best-selling series.

GATES OF PARADISE

(Blue Bloods, #7)
by Melissa de la Cruz

Hardcover, 272 pages

Expected publication: January 15th 2013 by Hyperion

ISBN

1423157419 (ISBN13: 9781423157410)

Watch out for the explosive finale in the Blue Bloods series.
The seventh and final novel in the epic saga.

All your questions answered. . . All the mysteries explained. . . Friends reunited. . . Hearts broken. . . Will Bliss return with the Hellhounds? Will Schuyler save the Blue Bloods? Who will live? Who will die?

LEVEL 2

(The Memory Chronicles, #1)
by Lenore Appelhans

Hardcover, 288 pages

Expected publication: January 15th 2013 by Simon & Schuster Books for Young Readers

ISBN

1442441852 (ISBN13: 9781442441859)

In this gripping exploration of a futuristic afterlife, a teen discovers that death is just the beginning.

Since her untimely death the day before her eighteenth birthday, Felicia Ward has been trapped in Level 2, a stark white afterlife located between our world and the next. Along with her fellow drones, Felicia passes the endless hours reliving memories of her time on Earth and mourning what she's lost—family, friends, and Neil, the boy she loved.

Then a girl in a neighboring chamber is found dead, and nobody but Felicia recalls that she existed in the first place. When Julian—a dangerously charming guy Felicia knew in life—comes to offer Felicia a way out, Felicia learns the truth: If she joins the rebellion to overthrow the Morati, the angel guardians of Level 2, she can be with Neil again.

Suspended between Heaven and Earth, Felicia finds herself at the center of an age-old struggle between good and evil. As memories from her life come back to haunt her, and as the Morati hunt her down, Felicia will discover it's not just her own redemption at stake… but the salvation of all mankind.

 

TOUCH OF DEATH

(Touch of Death, #1)
by Kelly Hashway

Paperback, 1st Edition, 229 pages

Expected publication: January 15th 2013 by Spencer Hill Press

ISBN

193705330X (ISBN13: 9781937053307)

Jodi Marshall isn't sure how she went from normal teenager to walking disaster. One minute she's in her junior year of high school, spending time with her amazing boyfriend and her best friend. The next she's being stalked by some guy no one seems to know.
After the stranger, Alex, reveals himself, Jodi learns he's not a normal teenager and neither is she. With a kiss that kills and a touch that brings the dead back to life, Jodi discovers she's part of a branch of necromancers born under the 13th sign of the zodiac, Ophiuchus. A branch of necromancers that are descendants of Medusa. A branch of necromancers with poisoned blood writhing in their veins.
Jodi's deadly to the living and even more deadly to the deceased. She has to leave her old, normal life behind before she hurts the people she loves. As if that isn't difficult enough, Jodi discovers she's the chosen one who has to save the rest of her kind from perishing at the hands of Hades. If she can't figure out how to control her power, history will repeat itself, and her race will become extinct.

VORTEX

(Tempest, #2)
by Julie Cross

Hardcover, 352 pages

Expected publication: January 15th 2013 by St. Martin's Griffin

ISBN

0312568908 (ISBN13: 9780312568900)

Julie Cross's Vortex is the thrilling second installment of the Tempest series, inwhich the world hangs in the balance as a lovelorn Jackson must choose who to save

Jackson Meyer has thrown himself into his role as an agent for Tempest, the shadowy division of the CIA that handles all time-travel-related threats. Despite his heartbreak at losing the love of his life, Jackson has proved himself to be an excellent agent. However, after an accidental run in with Holly—the girl he altered history to save—Jackson is once again reminded of what he's lost. And when Eyewall, an opposing division of the CIA, emerges, Jackson and his fellow agents not only find themselves under attack, but Jackson begins to discover that the world around him has changed and someone knows about his erased relationship with Holly, putting both their lives at risk all over again.

BOUNDLESS

(Unearthly, #3)
by Cynthia Hand

Hardcover, 384 pages

Expected publication: January 22nd 2013 by Balzer+Bray/HarperCollins

ISBN

0062071165 (ISBN13: 9780062071163)

The past few years have held more surprises than part-angel Clara Gardner could ever have anticipated. Yet from the dizzying highs of first love, to the agonizing low of losing someone close to her, the one thing she can no longer deny is that she was never meant to live a normal life.

Since discovering the special role she plays among the other angel-bloods, Clara has been determined to protect Tucker Avery from the evil that follows her . . . even if it means breaking both their hearts. Leaving town seems like the best option, so she's headed back to California – and so is Christian Prescott, the irresistible boy from the vision that started her on this journey in the first place.

As Clara makes her way in a world that is frighteningly new, she discovers that the fallen angel who attacked her is watching her every move. And he's not the only one. . . . With the battle against the Black Wings looming, Clara knows she must finally fulfil her destiny. But it won't come without sacrifices and betrayal.

In the riveting finale of the Unearthly series, Clara must decide her fate once and for all.

EVERBOUND

(Everneath, #2)
by Brodi Ashton

Hardcover, 384 pages

Expected publication: January 22nd 2013 by Balzer+Bray/HarperCollins

ISBN

0062071165 (ISBN13: 9780062071163)

Nikki Beckett could only watch as her boyfriend, Jack, sacrificed himself to save her, taking her place in the Tunnels of the Everneath for eternity — a debt that should've been hers. She's living a borrowed life, and she doesn't know what to do with the guilt. And every night Jack appears in her dreams, lost and confused and wasting away.

Desperate for answers, Nikki turns to Cole, the immortal bad boy who wants to make her his queen — and the one person least likely to help. But his heart has been touched by everything about Nikki, and he agrees to assist her in the only way he can: by taking her to the Everneath himself.

Nikki and Cole descend into the Everneath, only to discover that their journey will be more difficult than they'd anticipated — and more deadly. But Nikki vows to stop at nothing to save Jack — even if it means making an incredible sacrifice of her own.

In this enthralling sequel to Everneath, Brodi Ashton tests the bonds of destiny and explores the lengths we'll go to for the ones we love.

RAVAGE

(Deviants, #3)
by Jeff Sampson

Hardcover, 392 pages

Expected publication: January 22nd 2013 by Balzer + Bray

ISBN:0061992801 (ISBN13: 9780061992803)

Since she first came into her mysterious new superpowers, Emily has watched one of her packmates disappear through an interdimensional portal; she's been hunted by creepy, body-snatching Shadowmen; she's managed to form an alliance with the same telekinetic cheerleaders who once tried to take her down; and she's discovered that her believed-to-be-dead mother is one of the BioZenith scientists responsible for her strange abilities.

Now it's up to the Deviants to put together the last pieces of the puzzle, which includes tracking down the final, mystery member of their kind and forcing their parents to reveal why they mutated their own children. Emily fears the answer is far more sinister than anyone ever thought: after all, why would a parent risk a child's life unless the stakes were high…scary, world-ending high?

Tired of being at the mercy of adult conspiracies, Emily forms a plan with the other Deviants: Destroy BioZenith before anyone can use the knowledge within the facility to aid the Shadowmen. But that's only if BioZenith—or something worse—doesn't capture them first.

NOBODY

by Jennifer Lynn Barnes

Hardcover, 400 pages

Expected publication: January 22nd 2013 by EgmontUSA

ISBN

1606843214 (ISBN13: 9781606843215)

There are people in this world who are Nobody. No one sees them. No one notices them. They live their lives under the radar, forgotten as soon as you turn away.

That's why they make the perfect assassins.

The Institute finds these people when they're young and takes them away for training. But an untrained Nobody is a threat to their organization. And threats must be eliminated.

Sixteen-year-old Claire has been invisible her whole life, missed by the Institute's monitoring. But now they've ID'ed her and send seventeen-year-old Nix to remove her. Yet the moment he lays eyes on her, he can't make the hit. It's as if Claire and Nix are the only people in the world for each other. And they are—because no one else ever notices them.

THE ARCHIVED

(The Archived, #1)
by Victoria Schwab

Hardcover, 336 pages

Expected publication: January 22nd 2013 by Hyperion

ISBN

1423157311 (ISBN13: 9781423157311)

Imagine a place where the dead rest on shelves like books.

Each body has a story to tell, a life seen in pictures that only Librarians can read. The dead are called Histories, and the vast realm in which they rest is the Archive.

Da first brought Mackenzie Bishop here four years ago, when she was twelve years old, frightened but determined to prove herself. Now Da is dead, and Mac has grown into what he once was, a ruthless Keeper, tasked with stopping often-violent Histories from waking up and getting out. Because of her job, she lies to the people she loves, and she knows fear for what it is: a useful tool for staying alive.

Being a Keeper isn't just dangerous-it's a constant reminder of those Mac has lost. Da's death was hard enough, but now her little brother is gone too. Mac starts to wonder about the boundary between living and dying, sleeping and waking. In the Archive, the dead must never be disturbed. And yet, someone is deliberately altering Histories, erasing essential chapters. Unless Mac can piece together what remains, the Archive itself might crumble and fall.

In this haunting, richly imagined novel, Victoria Schwab reveals the thin lines between past and present, love and pain, trust and deceit, unbearable loss and hard-won redemption.

 

A SHIMMER OF ANGELS

(Angel Sight, #1)
by Lisa M. Basso

Paperback, 321 pages

Expected publication: January 29th 2013 by Month9Books, LLC

ISBN

0985029420 (ISBN13: 9780985029425)

Sixteen-year-old Rayna sees angels, and has the medication and weekly therapy sessions to prove it. Now, in remission, Rayna starts fresh at a new school, lands a new job, and desperately tries for normalcy. She ignores signs that she may be slipping into the world she has tried so hard to climb out of. But these days, it's more than just hallucinations that keep Rayna up at night. Students are dying, and she may be the only one who can stop it. Can she keep her job, her sanity, and her friends from dying at the hands of angels she can't admit to seeing?

ASUNDER

(Newsoul, #2)
by Jodi Meadows

Hardcover, 416 pages

Expected publication: January 29th 2013 by Katherine Tegen Books

ISBN

0062060783 (ISBN13: 9780062060785)

DARKSOULS
Ana has always been the only one. Asunder. Apart. But after Templedark, when many residents of Heart were lost forever, some hold Ana responsible for the darksouls–and the newsouls who may be born in their place.

SHADOWS
Many are afraid of Ana's presence, a constant reminder of unstoppable changes and the unknown. When sylph begin behaving differently toward her and people turn violent, Ana must learn to stand up not only for herself but for those who cannot stand up for themselves.

LOVE
Ana was told that nosouls can't love. But newsouls? More than anything, she wants to live and love as an equal among the citizens of Heart, but even when Sam professes his deepest feelings, it seems impossible to overcome a lifetime of rejection.

In this second book in the Incarnate trilogy, Ana discovers the truth about reincarnation and will have to find a way to embrace love and make her young life meaningful. Once again, Jodi Meadows explores the extraordinary beauty and shadowed depths of the soul in a story equal parts epic romance and captivating fantasy.

OTHERMOON

(Otherkin, #2)
by Nina Berry

Paperback, 320 pages

Expected publication: January 29th 2013 by KTeen

ISBN-10: 0758276931

ISBN-13: 978-0758276933

Everyone has secrets. When Dez rescued a boy, Caleb, from a cage, she discovered secrets she never knew she possessed, Now she's sure she's found the place where she belongs. With the otherkin – and with Caleb. But as the barriers between the mortal world and Othersphere fall, a wall rises between Dez and Caleb, leaving her fiercest enemy her only friend …and maybe something more. Now Dez must make a devastating choice: keep the love of her life, or save the otherkin from annihilation…

OUT IN BLUE

(Return to Sanctuary, #1)
by Sarah Gilman

Paperback, 352 pages

Expected publication: January 29th 2013 by Entangled Select (first published July 27th 2011)

ISBN

1620612194 (ISBN13: 9781620612194)

In a violent world where fallen archangels are hunted for their valuable plumage, Wren knows one thing for certain: the human woman who saved him from a poacher attack will die if she stays with him. The demon responsible for his parents' gruesome deaths two decades ago pines for the chance to rip apart any woman who stands under Wren's wing.

Wren doesn't expect Ginger to stay by his side once she discovers his ability to drain life with a mere touch, yet she lingers. When an unusual talent of her own reveals the location of Wren's father, Wren's isolated world implodes. With the help of the demon protectors he's sworn never to trust again, Wren risks everything to rescue his father, confront the demon who stalks his and Ginger's every step, and claim his eternity with the most courageous woman he's ever known.

PRODIGY

(Legend, #2)
by Marie Lu

Hardcover, 288 pages

Expected publication: January 29th 2013 by Putnam Juvenile

ISBN

0399256768 (ISBN13: 9780399256769)

June and Day arrive in Vegas just as the unthinkable happens: the Elector Primo dies, and his son Anden takes his place. With the Republic edging closer to chaos, the two join a group of Patriot rebels eager to help Day rescue his brother and offer passage to the Colonies. They have only one request—June and Day must assassinate the new Elector.

It's their chance to change the nation, to give voice to a people silenced for too long.

But as June realizes this Elector is nothing like his father, she's haunted by the choice ahead. What if Anden is a new beginning? What if revolution must be more than loss and vengeance, anger and blood—what if the Patriots are wrong?

In this highly-anticipated sequel, Lu delivers a breathtaking thriller with high stakes and cinematic action.

SHADOWHUNTERS AND DOWNWORLDERS

(The Mortal Instruments)
by Cassandra Clare

Paperback, 256 pages

Expected publication: January 29th 2013 by SmartPop

ISBN

1937856224 (ISBN13: 9781937856229)

Cassandra Clare's Mortal Instruments series, epic urban fantasy set in a richly imagined world of shadowhunters, vampires, werewolves, fairies, and more, has captured the imaginations and loyalty of hundreds of thousands of YA readers. Originally a trilogy (City of Bones, City of Ashes, City of Glass), the series has extended to six titles, plus a prequel trilogy, the Infernal Devices, and a planned sequel series, the Dark Artifices. A feature film is planned for 2013.

Shadowhunters and Downworlders, edited by Clare (who provides an introduction to the book and to each piece), is a collection of YA authors writing about the series and its world.

Authors Who Contributed:
Holly Black / Kendare Blake / Gwenda Bond / Sarah Rees Brennan / Rachel Caine / Sarah Cross / Kami Garcia / Michelle Hodkin / Kelly Link / Kate Milford / Diana Peterfreund / Sara Ryan / Scott Tracey / Robin Wasserman

SHADOWS IN THE SILENCE

(Angelfire, #3)
by Courtney Allison Moulton

Hardcover, 469 pages

Expected publication: January 29th 2013 by Katherine Tegen Books

ISBN

0062002392 (ISBN13: 9780062002396)

Your strength in heart and hand will fall. . . .
Ellie knows that the darkest moments are still to come, and she has everything to fight for:

She must fight for Will.
The demonic have resorted to their cruelest weapons to put Will in mortal danger, and Ellie makes an unlikely alliance to save him and to stop Lilith and Sammael, who seek to drown the world in blood and tear a hole into Heaven.

She must fight for humanity.
As the armies of Hell rise and gather for the looming End of Days, Ellie and her band of allies travel to the world's darkest and most ancient regions in her quest to come into her full glory as the archangel Gabriel.

And Ellie must save herself.
Her humanity withers beneath the weight of her cold archangel power, but Ellie must hold tight to who she is and who she loves as she prepares for the ultimate battle for Heaven and Earth.

In this final installment in the Angelfire trilogy, Courtney Allison Moulton brings her dark world of epic battles and blistering romance to a blazing bright conclusion.

STOLEN NIGHTS

(Vampire Queen, #2)
by Rebecca Maizel

Paperback, 303 pages

Expected publication: January 29th 2013 by St. Martin's Griffin

ISBN

0312649924 (ISBN13: 9780312649920)

Lenah Beaudonte should be dead. But having sacrificed herself to save another, she finds herself awakening with strange powers that are neither vampire nor human—and a new enemy on her trail. In her vampire life, Lenah had thought that being human was all she ever wanted; but the human heart suffers pain, heartbreak and loss.

With her new powers growing and the dark force of the Nex after her soul, Lenah faces a choice: between the mortal love of gorgeous Justin, whose passion fed her human soul, and taking a different path to become the mistress of her own destiny, wherever that may lead…(

THE MADMAN'S DAUGHTER

(The Madman's Daughter, #1)
by Megan Shepherd

Hardcover, 432 pages

Expected publication: January 29th 2013 by Balzer + Bray

ISBN

0062128027 (ISBN13: 9780062128027)

In the darkest places, even love is deadly.

Sixteen-year-old Juliet Moreau has built a life for herself in London—working as a maid, attending church on Sundays, and trying not to think about the scandal that ruined her life. After all, no one ever proved the rumors about her father's gruesome experiments. But when she learns he is alive and continuing his work on a remote tropical island, she is determined to find out if the accusations are true.

Accompanied by her father's handsome young assistant, Montgomery, and an enigmatic castaway, Edward—both of whom she is deeply drawn to—Juliet travels to the island, only to discover the depths of her father's madness: He has experimented on animals so that they resemble, speak, and behave as humans. And worse, one of the creatures has turned violent and is killing the island's inhabitants. Torn between horror and scientific curiosity, Juliet knows she must end her father's dangerous experiments and escape her jungle prison before it's too late. Yet as the island falls into chaos, she discovers the extent of her father's genius—and madness—in her own blood.

Inspired by H. G. Wells's classic The Island of Dr. Moreau, The Madman's Daughter is a dark and breathless Gothic thriller about the secrets we'll do anything to know and the truths we'll go to any lengths to protect.

THE PREY

(The Hunt, #2)
by Andrew Fukuda

Hardcover, US, 304 pages

Expected publication: January 29th 2013 by St. Martin's Press

ISBN

1250005116 (ISBN13: 9781250005113)

For Gene and the remaining humans—or hepers—death is just a heartbeat away. On the run and hunted by society, they must find a way to survive in The Vast… and avoid the hungry predators tracking them in the dark. But they're not the only things following Gene. He's haunted by the girl he left behind and his burgeoning feelings for Sissy, the human girl at his side.

When they discover a refuge of exiled humans living high in the mountains, Gene and his friends think they're finally safe. Led by a group of intensely secretive elders, the civilisation begins to raise more questions than answers. A strict code of behaviour is the rule, harsh punishments are meted out, young men are nowhere to be found—and Gene begins to wonder if the world they've entered is just as evil as the one they left behind. As life at the refuge grows more perilous, he and Sissy only grow closer. In an increasingly violent world, all they have is each other… if they can only stay alive.

'TIL THE WORLD ENDS

(Blood of Eden, #0.5)
by Julie Kagawa, Ann Aguirre, Karen Duvall

Paperback, 368 pages

Expected publication: January 29th 2013 by Harlequin Luna

ISBN

0373803494 (ISBN13: 9780373803491)

Dawn of Eden by Julie Kagawa

Before The Immortal Rules, there was the Red Lung, a relentless virus determined to take out all in its path. For Kylie, the miracle of her survival is also her burden—as a doctor at one of the clinics for the infected, she is forced to witness endless suffering. What's worse, strange things are happening to the remains of the dead, and by the time she befriends Ben Archer, she's beginning to wonder if a global pandemic is the least of her problems…

Thistle & Thorne by Ann Aguirre

After a catastrophic spill turns the country into a vast chemical wasteland, those who could afford it retreated to fortresses, self-contained communities run by powerful corporations. But for Mari Thistle, life on the outside—in the Red Zone—is a constant struggle. To protect her family, Mari teams up with the mysterious Thorne Goodman. Together, they'll face an evil plot in both the underworld of the Red Zone and the society inside the fortresses that could destroy those on the outside… for good.

Sun Storm by Karen Duvall

Sarah Daggot has been chasing storms since she was a child. But after the biggest solar flares in history nearly destroy the planet, she becomes a Kinetic, endowed by her exposure to extreme radiation with the power to sense coming storms—in the cosmos and beyond. And she's not the only one. Sarah believes the Kinetics are destined to join forces and halt the final onslaught of the sun. She'll vow to keep trying to convince the one missing link in their chain of defense, the enigmatic Ian Matthews, up until the world ends.

SPIRIT WALK

(Walk, #1&2)
by Richie Tankersley Cusick

Paperback, 704 pages

Expected publication: January 31st 2013 by Speak

ISBN

0147508649 (ISBN13: 9780147508645)

Omnibus containing both books in the Walk series:

Walk of the Spirits:
When Miranda Barnes first sees the sleepy town of St. Yvette, Louisiana, with its moss-draped trees, above-ground cemeteries, and her grandfather's creepy historic home, she realizes that life as she knew it is officially over. Almost immediately, there seems to be something cloying at her. Something lonely and sad and . . . very pressing. Even at school and in the group project she's been thrown into, she can't escape it. Whispers when she's alone, shadows when no one is there to make them, and a distant pleading voice that wakes her from sleep. The other members in Miranda's group project, especially handsome Etienne, can see that Miranda is in distress. She is beginning to understand that, like her grandfather before her, she has a special gift of communicating with spirits who still walk the town of St. Yvette. And no matter where she turns, Miranda feels bound by their whispered pleas for help . . . unless she can somehow find a way to bring them peace.

Shadow Mirror:
Unsettling. There's no better word to describe Miranda Barnes's ability to hear the cries of the dead, feel the wind move her hair when they run by, and – dare she look into a mirror – see the reflection of a ghostly woman behind her. There's only one person to turn to for support: Etienne. As sexy as he is mysterious, Miranda can't help but be drawn to him. He believes her; he wants to help her. But there's a secret in Etienne's past, something Miranda's on the verge of discovering. As paranormal activity escalates, passion grows, and soon Miranda is caught up in both love . . . and tragedy.

WHAT THE SPELL

(Life's a Witch, #1)
by Brittany Geragotelis

Hardcover, 288 pages

Expected publication: January 29th 2013 by Simon and Schuster (first published November 30th 2011)

ISBN

1442468157 (ISBN13: 9781442468153)

A teenage witch juggles popularity and romance while keeping her powers a secret in this spellbinding debut.

Almost-sixteen-year-old Brooklyn feels invisible, but she desperately wants to be pretty, to be popular, to be adored by a cute guy. Luckily for her, she's a witch about to come of age—so she's only a few spells away from making it all happen.

On her milestone birthday, Brooklyn's conservative parents finally unbind her powers, which include the ability to magically match couples with a love spell. Brooklyn uses her special skills to get a makeover, new friends, and the attention of her crush, Asher. But the popular clique Brooklyn wants to infiltrate puts her in the same precarious position as her Salem ancestors: If she's found out, she could be vilified—and lose Asher in the process. Can she make the most of her magic, or will she be luckless and loveless? Be careful what you witch for!
Monthly Must Haves
These are our most anticipated January releases:
| | | |
| --- | --- | --- |
| Abigail's Picks | Julia's Picks | Kristina's Pick's |
|     |   |     |
What are your must have titles for January? Tell us in the comments.
---
Authors/Publishers: have a book coming out soon?
Request a Review or schedule a visit/giveaway
Please leave a comment if we missed a title and we will update this post.