Today we are excited to have Michele Vail stop by on her UNDEADLY blog tour to talk about her five favorite zombie movies and books.  UNDEADLY (available now from Harlequin Teen) is the first in Michele's young adult urban fantasy series;  The Reaper Diaries. We also have a very cool giveaway involved including not just a copy of UNDEADLY but also a Kindle Paperwhite skinned in UNDEADLY art. The winner of the Kindle is drawn from all of the entries on the blog tour.
Top Five Favorite Zombie Movies and Books
by
Michele Vail
1. Shaun of the Dead: Funny, scary, and the best use of a Queen song in any movie ever. There's so much to love about this movie! 
2. Zombieland: I adore this movie for much the same reasons I love Shaun of the Dead. It has a lot of humor, a lot of awesome scares, and the most singular quest for a Twinkie that's ever been documented in film.
3. Happy of the Damned by Mark Henry. I adored this hysterical horror novel about zombies in Seattle. The protagonist is a snarky fashionista zombie named Amanda Feral.

4. The Sinister Mr. Corpse by Jeff Strand. Jeff Strand is really the king of horror comedy and this is a stand-out zombie novel!
5. Resident Evil: I love all the Resident Evil movies, especially the first one. There's just something awesome about Alice kicking zombie butt.
Don't Miss a Stop on the UNDEADLY Tour
Monday, November 19th – Deea's Journal
Tuesday, November 20th – Harlequin Paranormal Blog
Wednesday, November 21th – Bewitched Bookworms
Friday, November 23rd – Evie Bookish
Monday, November 26th – Bookish Brunette
Tuesday, November 27th (Book Birthday) – Fiktshun
Wednesday, November 28th – Wastepaper Prose
Friday, November 30th – All Things Urban Fantasy
Monday, December 3rd- Tater's Tall Tails
Wednesday, December 5th– The Book Cellar
Friday, December 7th Refracted Light Reviews
Michele Vail writes young adult paranormal fiction about zombies and reapers. She likes reading, dogs, cats, board games, ghost-hunting shows, and Halloween. She believes in magic, in the impossible, and in the restorative powers of chocolate. Michele lives happily-ever-after with her Viking and their family.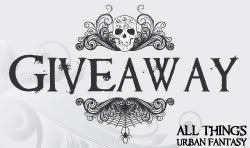 Giveaway provided by Kismet Book Touring
Giveaway 1: A copy of UNDEADLY.
Giveaway 2: Kindle Paperwhite skinned in the UNDEADLY cover Art!
See full contest rules here.
Book Details
Available now from Harelquin Teen
Description:
The day I turned 16,
my boyfriend-to-be died.
I brought him back to life.
Then things got a little weird…
Molly Bartolucci wants to blend in, date hottie Rick and keep her zombie-raising abilities on the down-low. Then the god Anubis chooses her to become a reaper—and she accidentally undoes the work of another reaper, Rath. Within days, she's shipped off to the Nekyia Academy, an elite boarding school that trains the best necromancers in the world. And her personal reaping tutor? Rath.
Life at Nekyia has its plusses. Molly has her own personal ghoul, for one. Rick follows her there out of the blue, for another…except, there's something a little off about him. When students at the academy start to die and Rath disappears, Molly starts to wonder if anything is as it seems. Only one thing is certain—-Molly's got an undeadly knack for finding trouble….
Watch UNDEADLY Book Trailer
Watch Nekyia Academy Trailer
Enter the giveaway via the widget below – US/CA only

---
Interested in being a guest on All Things Urban Fantasy? Fill out our Guest Request Form