Today we are bringing you the latest stop on Suzanne Johnson's book tour for RIVER ROAD, the second book in her Sentinels of New Orleans urban fantasy series is available now  from Tor Books. We've got a killer giveaway too with eight winners and a grand prize winner choosing either a Kindle Paperwhite or Nook Simple Touch (or $100 gift card for Amazon, B&N, or Book Depository). Enter via the widget below!
5 Ways to Spot the Historical Undead
by
Suzanne Johnson
You're walking down the streets of New Orleans and ahead you see an eyeful of pirate. He's six-two, is built like a Chippendale dancer, has a realistic-looking curved blade tucked in his wide belt, looks at you with deep blue eyes that make you swoon, and speaks in a deep baritone with a heavy French accent (which also might make you swoon).
He's got to be a stripper, right? You follow him, thinking he'll lead you to a tacky, neon-lit bar where he'll take the stage, pretending to be the early 19th-century pirate Jean Lafitte. You'll end the evening tucking dollar bills in those tight black pants with the button fly. You might spring for a lap dance.
Unless he really is the early 19th-century pirate Jean Lafitte—member in good standing of the Historical Undead, famous humans granted immortality by the magic of human memory. In which case, he might lead you into a dark alley and help himself to your wallet or your virtue.
But never fear—there are some easy ways to tell if the sexy bad boy you're stalking is a garden-variety celebrity impersonator or the real Historical Undead pirate himself.
What is he wearing? The Historical Undead have proven very partial to clothing from their human lives, so Jean Lafitte, for example, would probably be stalking the streets in tall boots, a loose-fitting tunic, tight pants, a sash (with or without visible weaponry), and a belt or sash. If he's wearing jeans, which he would consider peasant garb and far beneath him, it's a modern pirate wannabe. (Plus, the real Lafitte would likely be perplexed by that newfangled zipper thing.)
Offer him your cell phone or iPad. If he looks at it in confusion, or as if it were a strange species of toad, or is afraid of it, he's most assuredly a member of the Historical Undead. Although Jean Lafitte has quickly learned that electronic devices may be pawned for cash, so this method of undead-detection is not foolproof. And there is a rumor floating around that the undead William Faulkner has managed to obtain a laptop.
Who's his buddy? Since all of a city's Historical Undead live in the same part of the world Beyond when they aren't visiting our world, you might be alerted by odd pairings. Undead jazz great Louis Armstrong might be walking down Bourbon Street with the pirate Lafitte and the voodoo priestess Marie Laveau, for example. It's unlikely even the most bizarre of strip shows would feature this pairing, unless it's really, really kinky, so chances are good you're looking at a trio of the undead.
Tell him he's hot. The pirate Lafitte is quite the handsome man, so if you are so forward as to tell him he's hot or he's smoking, the real Lafitte will likely look down at himself in confusion, wondering if he's been set on fire or has somehow mistaken his own body temperature. Any slang will work: "How's it hanging?" however, might tempt him to try stringing you up from the nearest light pole to see if he can answer your question.
Follow him. The pirate Lafitte is kind of smokin' hot, after all, so go ahead and follow him into that dark alley. He has more money than God, so he won't likely take your wallet. And if he takes your virtue? That's kind of the whole point, n'est-ce pas?
Jean Lafitte and other members of the Historical Undead can be found roaming the streets of New Orleans in River Road, the second book in the Sentinels of New Orleans series. GIVEAWAY: In addition to the tour giveaway of a choice of Kindle Paper White or Nook Simple Touch (or equivalent gift card), comment for one of two $25 tour-wide gift cards to your online bookseller of choice. Which member of the Historical Undead would you most like to meet?
I'm the author of a new urban fantasy series (i.e., this is not paranormal romance) set in post-Katrina New Orleans beginning with ROYAL STREET and RIVER ROAD, both coming in 2012 from Tor Books.
After living in New Orleans for many years, a couple of years after Hurricane Katrina I moved to bucolic (really) Auburn, Alabama, for family reasons. ROYAL STREET started as my attempt to come to terms with the Katrina debacle, my own post-traumatic stress, and homesickness for New Orleans.
Eventually, it took on a life of its own. It has wizards, assassins, undead pirates and other New Orleans royalty, some voodoo goods, a very light touch of romantic promise, and what I hope is a sensitive and truthful feel for the horror and strength of spirit that marked New Orleans in the post-Katrina months.
1–Choice of Kindle Paperwhite or Nook Simple Touch (or $100 gift card for Amazon, B&N, or BookDepository)
5–$10 gift cards for Amazon, B&N or Book Depository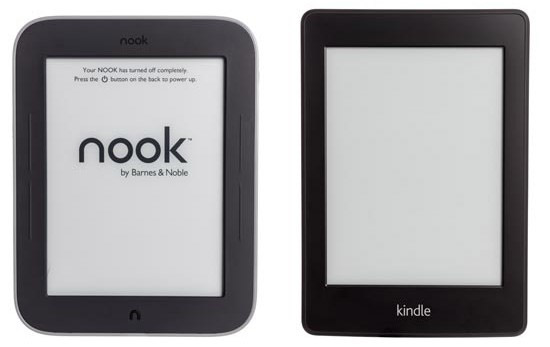 a Rafflecopter giveaway
*BONUS Giveaway*

 2–$25 tour-wide gift cards to your online bookseller of choice
Leave a comment answering this question to enter: Which member of the Historical Undead would you most like to meet?
Book Details
Available now from Tor Books
Description:
Hurricane Katrina is long gone, but the preternatural storm rages on in New Orleans. New species from the Beyond moved into Louisiana after the hurricane destroyed the borders between worlds, and it falls to wizard sentinel Drusilla Jaco and her partner, Alex Warin, to keep the preternaturals peaceful and the humans unaware. But a war is brewing between two clans of Cajun merpeople in Plaquemines Parish, and down in the swamp, DJ learns, there's more stirring than angry mermen and the threat of a were-gator.
Wizards are dying, and something—or someone—from the Beyond is poisoning the waters of the mighty Mississippi, threatening the humans who live and work along the river. DJ and Alex must figure out what unearthly source is contaminating the water and who—or what—is killing the wizards. Is it a malcontented merman, the naughty nymph, or some other critter altogether? After all, DJ's undead suitor, the pirate Jean Lafitte, knows his way around a body or two.
It's anything but smooth sailing on the bayou as the Sentinels of New Orleans series continues.
---
Interested in being a guest on All Things Urban Fantasy? Fill out our Guest Request Form