We are exited to have Coreene Callahan here today to tell us about the signs you've pissed off a dragon-shifter which is a very important thing to know especially when writing about them. FURY OF SEDUCTION (November 13th 2012 by Montlake Romance), the third book in her Dragonfury paranormal romance series. Check out the giveaway below to win a signed copy!
Five Telltale Signs You've Pissed Off a Dragon-Shifter
by
Coreene Callahan
First off, I'd like to say a huge thank you to All Things Urban Fantasy for inviting me to visit today. I have a blast writing the Dragonfury Novels and am thrilled I have the opportunity to hang out and share a few tidbits about the Nightfury dragon-warriors with you.
So let's get started.
Today, I thought I'd explain how I stay alive while writing about dragon-shifters. They are, after all, a prickly bunch and don't like the fact I'm writing books about them, never mind telling others that Dragonkind exists. So in the spirit of self-preservation, here are a few hard and fast rules I live by after I've pissed one of them off (something that happens more often than you'd think). This way if you ever meet one, you'll know what to do, how to react and ah…where to run.
So here is a list of the warning signs. I hope it stands you in good stead if you ever rub a Dragon-Shifter the wrong way.
5 Telltale Signs You've Pissed Off a Dragon-Shifter:
His eyes start to glow.
Twin columns of flame rise from his nostrils, much like mini tornadoes.
The air fogs as steam rolls off his scales.
His spiked tail begins to rattle, like a venomous snake's right before it strikes.
He develops a facial tick that pulls the side of his lip up and bares one huge fang.
If you see any of these signs, it's a good idea to start running. Finding an excellent hiding spot might be advisable too. Pick one ahead of time so you know where you're headed, cuz…yeah. If he gets a hold of you, you might find yourself staring at his retreating form after he leaves you in the middle of nowhere. Not something you want to experience. Trust me, it's never a fun walk home.
Fury of Seduction (Dragonfury series, book 3), I'm excited to say, was released just this week! And guess what? I'm giving a copy away. So, comment below and tell me the first place you thought of hiding while reading the list and enter the giveaway for a chance to win an signed copy of Fury of Seduction.
Good luck everybody!
Thanks again for inviting me to be a guest today.
As the only girl on all guys hockey teams from age six through her college years, Coreene Callahan knows a thing or two about tough guys and loves to write about them. Call it kismet. Call it payback after years of locker room talk and ice rink antics, but whatever you call it, the action better be heart stopping, the magic electric, and the story wicked, good fun.
After graduating with honors in psychology and working as an interior designer, she finally succumbed to her overactive imagination and returned to her first love: writing. And when she's not writing, she's dreaming of magical worlds full of dragon-shifters, elite assassins, and romance that's too hot to handle. Callahan currently lives in Canada with her family and writing buddy, a fun-loving golden retriever.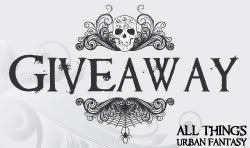 Giveaway provided by Montlake Romance
One copy of FURY OF SEDUCTION by Coreene Callahan
November 13th 2012 by Montlake Romance
Description:
Successful landscape designer Tania Solares prides herself on living by her own terms, relying on no man to provide for her. But her carefully controlled life takes a turn for the extraordinary when her inquiry into the disappearance of her best friend thrusts her between two warring factions of dragon-shifters. Suddenly Tania's survival depends on Mac, a newly initiated dragon-warrior who will break every rule to keep her safe.
Now that Tania knows the truth about Dragonkind, returning to her old life is too grave a risk. Ivar, leader of the Razorbacks, plots to decimate the human race, and Tania is just the tool he needs. Despite the danger, Mac cannot deny her a choice: Trade the independence she's fought so hard to achieve for safety in a magical world, or turn her back on the man she's grown to love in order to reclaim a freedom that might not last? It is an impossible choice. And yet a sacrifice must be made…
Read an excerpt | Watch the Trailer
Enter the giveaway via the widget below – Open to US/CA only

---
Interested in being a guest on All Things Urban Fantasy? Fill out our Guest Request Form