There are some gorgeous and controversial covers this week.  Old school looks, covers with potential that don't quite click, and the word "cheesy" gets thrown around quite  a bit.  Sometimes one great element is enough to save a cover, did any of your favorites get a thumbs down?
Rise of the Magi (Lila Gray #3) by Jocelyn Adams
Expected publication: October 4th 2013
Source: Publisher e-mail
Covers in Series
In a battle of wills, who is strongest? The one who hates or the one who loves?
In a test of faith, who will fight the hardest? The one who has everything to lose or the one who believes only in herself?
For Lila Gray, the answer is both.For the Magi, the questions are pointless since they can't lose, and they've been waiting since before Lila's birth for this one moment. Lila only needs to find them to understand her entire purpose in life. This time, though, instead of protecting her people, Lila may be leading them all, including her unborn child and the man she loves, to their deaths — and not by accident.
In the ultimate trial of heart and soul, and the conclusion to the Lila Gray series, Lila will learn that the greatest weapon of war is herself, with one ultimate unknown. For which side will she fight?
No Author Comment Available.
Abigail's Thoughts
I'm beginning to see a trend with this publisher in that there is zero continuity between covers in a series. Beyond that, it looks like she's being impaled by a ladder
Julia's Thoughts 
SUPER creepy.  Those branches look like snakes, and the naked form wrapped around the trunk is sensual and sinister.  I'm not sure about the background images, though, the skyline seems to conflict with the foreground image.
Kristina's Thoughts
Is she nude? And how is she even on the tree…is she tied up?
Emilie and the Hollow World by Martha Wells
Expected publication: April 2nd 2013 by Strange Chemistry
Source: Publisher Website
Covers in Series
N/A
While running away from home for reasons that are eminently defensible, Emilie's plans to stow away on the steamship Merry Bell and reach her cousin in the big city go awry, landing her on the wrong ship and at the beginning of a fantastic adventure. Taken under the protection of Lady Marlende, Emilie learns that the crew hopes to use the aether currents and an experimental engine, and with the assistance of Lord Engal, journey to the interior of the planet in search of Marlende's missing father. With the ship damaged on arrival, they attempt to traverse the strange lands on their quest. But when evidence points to sabotage and they encounter the treacherous Lord Ivers, along with the strange race of the sea-lands, Emilie has to make some challenging decisions and take daring action if they are ever to reach the surface world again.
No Author Comment Available.
Abigail's Thoughts
I like the old map style here…but the literal 'hollow' world is a little too on the nose for me.
Julia's Thoughts 
Gorgeous YA, I would have gravitated right towards this in the store.
Kristina's Thoughts
I think the old map looks is pretty neat. I really like the small pictures in on all four corners. Adds a nice old world touch.
Expected publication: August 6th 2013 by NAL Penguin
Source: Author's Blog
Covers in Series
Welcome back to Chicago: Famous for sports, pizza, and vampires. At the tender age of twenty-eight, Merit became a sword-wielding vampire. Since then, she's become the protector of her House, watched Chicago nearly burn to the ground, seen her Master fall and rise, and saved her best friend from self destruction. But this might be her toughest fight yet…
"Isn't she gorgeous?" – Chloe Neill
Abigail's Thoughts
This is my favorite portrayal of Merit yet. I really like how contemplative they've made her look.
Julia's Thoughts 
I love everything about this cover.  From the title that made me snicker to Merit's Batman-esque vigil over the city.  Love it!
Kristina's Thoughts
Awesome. Love that the river is featured so much in this cover. Is it going to be a big thing in the next book?
Possession (Greywalker #8) by Kat Richardson
Expected publication: August 6th 2013 by Roc
Source: Author's Blog
Covers in Series
When a comatose woman suddenly wakes up and starts painting scenes she's never witnessed, with a skill she's never had, medical science has no explanation. As more bizarre phenomena manifest, even her doctors start to wonder if the woman may be possessed. Frustrated and frightened, the patient's sister reluctantly turns to Greywalker Harper Blaine to discover who—or what—is occupying her sister's body.
As Harper digs into the case of apparent possession, she discovers other patients struck with the same mystifying afflictions and a disturbing connection to one of the most gruesome stories in Washington's history…
"Nice stuff!" – Kat Richardson
Abigail's Thoughts
The last three covers in this series just have Harper standing still with nothing special about her pose or anything to catch the eye. They are starting to blend together.
Julia's Thoughts 
Grim, grim, grim.  I love the neon in the background, though this cover makes me expect nothing but misery for poor Harper.  She looks so annoyed!
Kristina's Thoughts
I love the lightning and she just looks so cold and miserable…I don't really feel anything with these covers though….
Black City (Black Wings #5) by Christina Henry
Expected publication: February 26th 2013 by Ace
Source: Author's Blog
Covers in Series
Former Agent of death Madeline Black may have been stripped of her wings—but she hasn't lost her purpose… 
When Maddy finally killed her father, Azazel, she thought his depraved experiment died with him. But now Chicago has been infested with vampires immune to the effects of the sun, and the bloodbath is worse than she could have ever imagined. While the Agency refuses to interfere with other supernatural courts, Maddy is determined to do everything within her power to save her city—wings or no wings.
But when the leader of the vampires requests that she turn herself in or risk more deaths, Maddy becomes a target for the very people she's trying to save. Left with no other choice, she turns to Lucifer, the one creature who has the power to help her. But her grandfather's aid has always come at a price…
No Author Comment Available.
Abigail's Thoughts
The color combination of the gold and lime looks awesome. My favorite so far.
Julia's Thoughts 
Wow, this is an eye catching change for the series.  The gold gives a lot of movement without phantom wings (and given the description, wings don't belong on this cover).
Kristina's Thoughts
I really like the gold color and gold flecks flying around.
Expected publication: April 2nd 2013 by ROC
Source: Author's Blog
Covers in Series
Imagine a city divided. Fae and human mages on one side, vampire Blood Lords and shape-shifting Beast Kind on the other. Between these supernatural forces stands a peace treaty that threatens to shatter at the slightest provocation….
I was raised to do the right thing. But to my family that means staying safe behind the walls of human society. To be a respectable metalmage and never put myself at risk. But the treaty is faltering. And if it fails, nothing is safe. To help save the city and everyone I care about, I will use whatever means I can to ensure the negotiations to renew the treaty are successful—even if that means forging an alliance with a man who is the very opposite of the right thing…. Fen is trouble. Wild. He would rather bind himself in iron and drink himself into oblivion than learn to master the visions that come to him. Those visions might just hold the key to peace, and it seems that my power might hold the key to his control—if I can keep it around him….
"And now I must send the Ace/Roc art department some cookies. They rock." – M. J. Scott
Abigail's Thoughts
Gorgeous. It's like she's coming to life from an ancient scroll drawing…and the glow from the molten dagger looks so cool.
Julia's Thoughts 
I love *EVERYTHING* about this cover.  The gold and red are gorgeous together, she looks tough and dangerous with that knife, and the title font and background are perfect.  This cover matches the rest of the series, but this one stands out as my favorite.
Kristina's Thoughts
The dagger with the glowing red is very cool. I like the old time-y look to her and the background.
Expected publication: March 5th 2013 by Berkley Sensation
Source: Wanton Thoughts & Wicked Scribes
Covers in Series
No Description Available.
No Author Comment Available.
Abigail's Thoughts
Not loving the chest piece. It makes him look really thick.
Julia's Thoughts 
I thought that breastplate was some sort of mange… a little more gold would have avoided that tense few minutes.  Love the fire wings!
Kristina's Thoughts
Is that sword a one handed or two cause if its two he needs to drop the dagger. The title placement bothers me. It looks like he has no nipples.
Demon Hunting in a Dive Bar (Demon Hunting #3) by Lexi George
Expected publication: January 31st 2013 by Kensington
Source: Author's Blog
Covers in Series
Lexi George blends "hilarious one-liners, sexy alpha males, and plenty of mayhem" (Publishers Weekly) in the third of her paranormal series set in a small Alabama town filled with demonoids…and those who hunt them.
Rebekah "Beck" Damian runs a demonoid bar where everyone's welcome—even a reformed flesheater who's strictly vegetarian, a musical ghost who's looking for a piano bar, and a feline harbinger of doom named Wampus Kitty who's scaring the customers. So when a big strapping demon-hunter walks into the bar, Beck knows it's not the end of the world. She'll treat him like any other customer.
If only she could. Conall Dalvahni is the toughest, meanest, sexiest demon-hunter Beck's ever seen—and she's finding it hard to hide her attraction. As far as Conall's concerned, the feeling is mutual. But how can he trust a beautiful half-demon babe like Beck—when her demonic friends have the perfect weapon to destroy every hunter on earth?
No Author Comment Available.
Abigail's Thoughts
The covers for this series are always super chessey, but this one is actually better than the previous ones. Still not good, but a slight improvement.
Julia's Thoughts 
Too cutesy for my tastes, this looks like a paranormal category romance.
Kristina's Thoughts
They need to work on the wardrobes for these guys. Diversify! Vests with no shirts are not that sexy. Super cheesy.
The Damnation Affair (Bannon & Clare #1.5) by Lilith Saintcrow
Expected publication: December 1st 2012 by Orbit
Source: Publisher's Website
Covers in Series
The West is a wild place, where the poison wind blows and the dead walk. But there is gold, and whiskey, and enough room for a man to forget what he once was–until he can no longer can.
Jack Gabriel's been the sheriff in Damnation almost since the town grew out of the dust and the mud. He keeps the peace–sort of–and rides the circuit every dawn and dusk with the chartermage, making sure the wilderness doesn't seep into their fragile attempt at civilization. Away from the cities clinging to the New World's eastern rim, he doesn't remember what he was. At least, he tries not to. Good enough.
But Damnation is growing, and along comes a schoolmarm. Catherine Barrowe is a right proper Boston miss, and it's a mystery why she would choose this town where everything scandalous and dangerous is probably too much for a quality lady like her. Sometimes the sheriff wonders why she came out West–because everyone who does is running from something. He doesn't realize Cat may be prickly, delicate, and proper, but she is also determined. She's in Damnation to find her wayward older brother Robbie, whose letters were full of dark hints about gold, trouble…and something about a claim.
In a West where charm and charter live alongside clockwork and cold steel, where hot lead kills your enemy but it takes a blessing to make his corpse stay down, Cat will keep digging until she finds her brother. If Jack knew what she was after, he could solve the mystery–because he was the one who killed Robbie.
The thing is, Cat's brother just won't stay dead, and the undead are rising with him…
No Author Comment Available.
Abigail's Thoughts
I'm impressed that they did this much for a novella. Great compliment to the full length novel covers.
Julia's Thoughts 
These novella covers always scare the hell out of me.  "GAH, what happened to Bannon & Clare?!"  A little too cheesey for my taste, though I applaud their effort to match the full length covers.
Kristina's Thoughts
I like the Old West style look they are sporting. Fits nicely with the rest of the series covers.
Expected publication: 2013 by Dafina
Source: Author's Blog
Covers in Series
No Description Available.
No Author Comment Available.
Abigail's Thoughts
He looks like a wanna be from the 90's…unless that's actually what he is, not a good look.
Julia's Thoughts 
Together you can see what they are trying to do with the series, but one on one the covers are pretty boring.  That necklace is pretty awful.
Kristina's Thoughts
Hey he might be a reject from some long forgotten boy band. Boring cover.
The Magic of "I Do" by Tammy Falkner
Expected publication: June 4th 2013 by Sourcebooks Casablanca
Source: Author's Blog
Covers in Series
N/A
Claire Thorne is a faerie on a mission. When the governing body of her world puts a prohibition on magic, she escapes to the human world and straight into the arms of Lord Phineas Tremble. When he insists on being her crime-solving partner, she does everything she can to get rid of him—until she realizes his gift for smooth talking might come in handy when tracking down a killer. Before long, Finn has his hands full keeping Claire out of trouble, because the two of them together create more sparks than her faerie dust ever could…
No Author Comment Available.
Abigail's Thoughts
Not a fan of the dated style here, though I do appreciate the sparkles that indicate a supernatural element.
Julia's Thoughts 
Oh boy, very cheesy historical.  I like the expression on the models' faces, but the over all "dreamy romance" vibe is not to my taste.
Kristina's Thoughts
Looks like one of the older romance covers. It could be a regular day romance for all you know without reading the decription.
Binding the Shadows (Arcadia Bell #3) by Jenn Bennett
Expected publication: May 28th 2013 by Pocket Books
Source: Author's Blog
Covers in Series
In the third book in this beloved and "riveting" (Romantic Times) urban fantasy series, demon-friendly tiki bar owner Arcadia Bell discovers more about her own evolving, and possibly destructive, magical abilities when her bar is the target of a demonic crime wave.
Renegade mage and bartender Cady Bell has had a rough year, but now the door to her already unstable world is coming completely unhinged. When a citywide crime wave erupts, Cady's demon-friendly tiki bar is robbed by Earthbounds wielding surreal demonic abilities that shouldn't exist. With the help of her devilishly delicious boyfriend, Lon Butler, Cady sets out to find the people who wronged her. But the criminals aren't the only ones experiencing unnatural metamorphoses—Cady's own Moon Child abilities are evolving beyond her control. Can Cady track down the monsters responsible before the monster inside destroys everything—and everyone—she loves?
"I LOVE IT. I think it's the best Arcadia cover so far." – Jenn Bennett
Abigail's Thoughts
Awesome series, awesome artist. it doesn't get much better than this. Arcadia looks fantastic.
Julia's Thoughts 
I agree with the author, this is the best Arcadia cover so far.  I love the dragon painted on the wall.
Kristina's Thoughts
Love it! Nice dragon 'graffiti' on the wall and cool wand/staff.
Hearts of Shadow (Deadglass #2) by Kira Brady
Expected publication: May 7th 2013 by Zebra
Source: Author's Blog
Covers in Series
In this brilliant new novel in the Deadglass series, a fierce young woman's quest entangles her in an apocalyptic endgame—and unexpected desire…
Grace Mercer's unmatched wraith-killing ability made her the unofficial defender of a city shattered by supernatural catastrophe. So there's no way she'll allow the new regent of Seattle's most powerful dragon shifter clan to "protect" her from a vicious evil stalking the ruined streets—and keep her from the freedom she's risked everything to earn.
Leif's science-honed instincts tell him Grace is the key to keeping shifters and humans safe. But helping this wary fighter channel her untapped power is burning away the dragon's sensual self-control and putting a crucial alliance at risk. Soon the only chance Leif and Grace will have to save their world will be a dangerously fragile link that could forever unite their souls…or consume all in a storm of destruction.
No Author Comment Available.
Abigail's Thoughts
I do not understand the covers for this series. Kensington usually has great covers…these just look like lazy ebook novella covers.
Julia's Thoughts 
A very different look from the first cover in the series.  This is much more eye catching, though not a lot of personality.  I like the lighting and the little dragon.
Kristina's Thoughts
Pink was not a good choice.

And our picks for Best & Worst covers of the week…
Best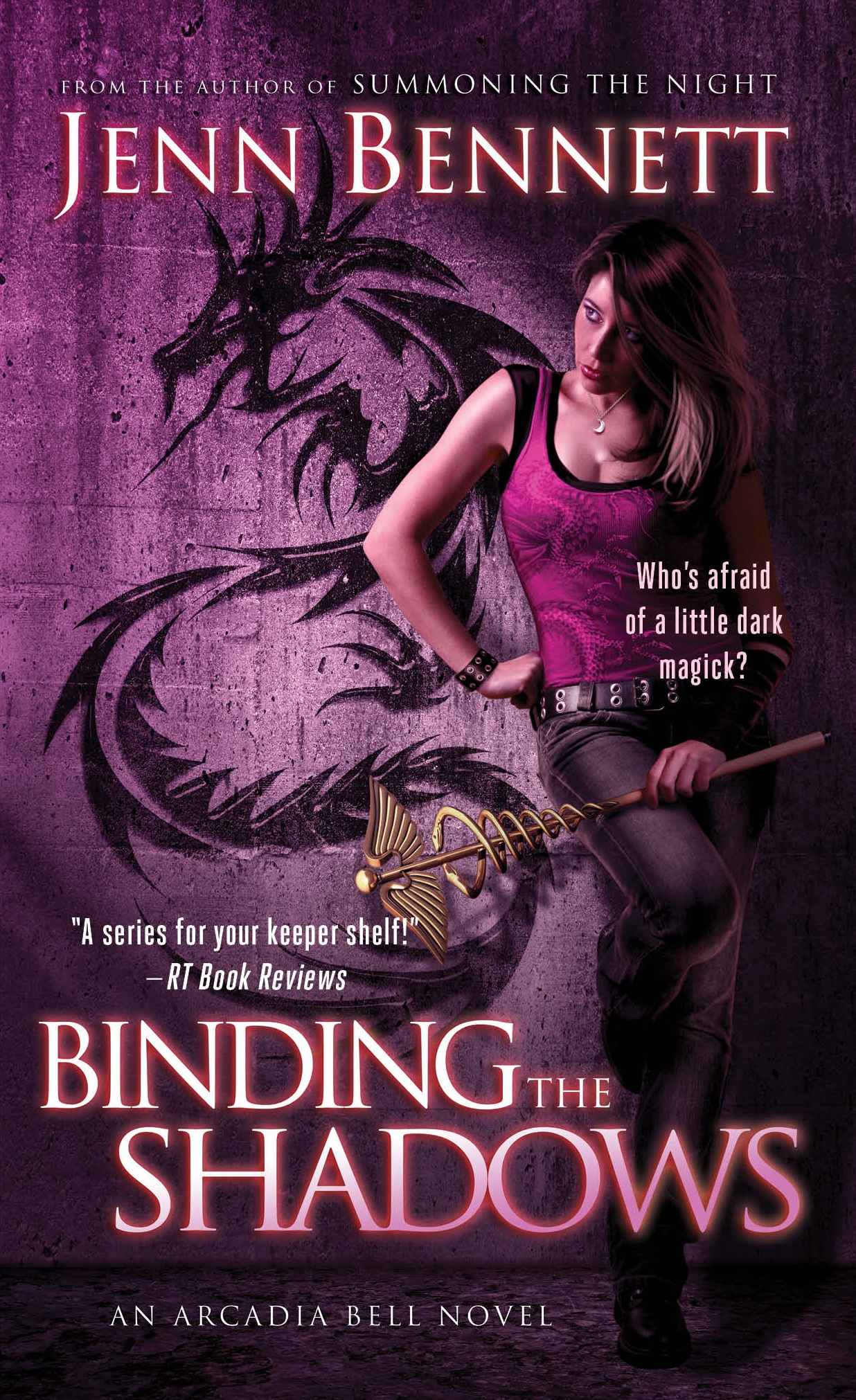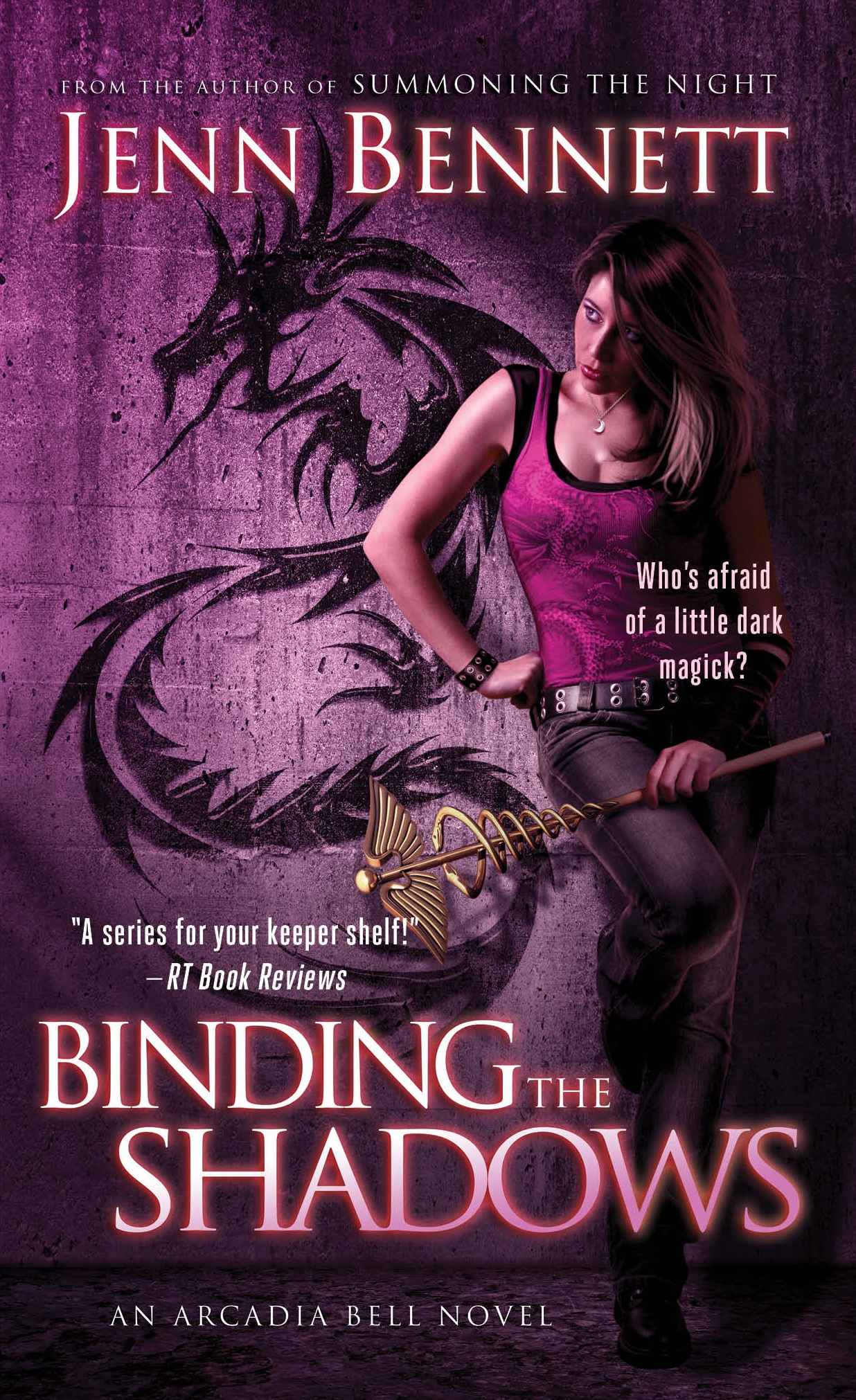 Worst
Leave a comment and tell us your picks for Best and Worst covers? See even more covers on our Pinterest board.

---
Have a cover we should include in an upcoming post? Or want us to reveal a cover? Fill out our Cover Submit form