Since launching in 2009, All Things Urban Fantasy has grown so far beyond what I ever could have imagined.  In 2010, Julia joined the team and brought a wealth of paranormal knowledge and enthusiasm for the genre that still puts me to shame.  In 2011, in a case of unrepentant nepotism, the meticulous and tireless Kristina (Julia's sister-in-law) turned our duo into a trio. The three of us eat, breathe, and sleep paranormal books and pop culture, and together we've built this site into something we're all proud of.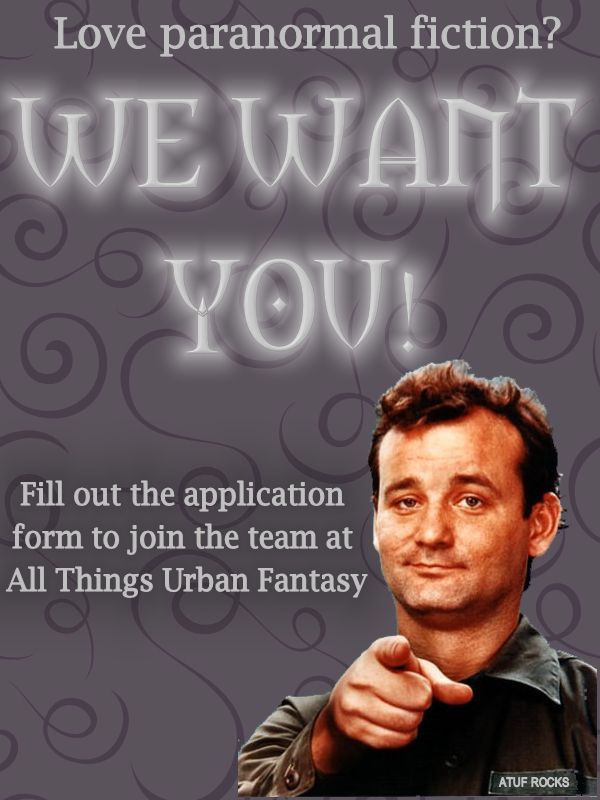 We've gone through a number of different looks and styles, and recently made the leap from Blogger to WordPress this past summer.   As we enter into our fourth year, we've decided it's time to expand the team yet again.   We've got more books that the three of us can read, more author and giveaway requests than we can accept, and more ideas that we can bring to fruition.
We're looking for:
Someone who loves paranormal fiction
Someone who is punctual and organized
Someone who is articulate and can write a well reasoned review
Someone who is creative and friendly
Someone who is interested in becoming a full member of the ATUF team
Does that sound like you? Fill out the form below!