We are excited to have Sandy Williams here talking about the ten authors that make her a better writer as part of her tour for THE SHATTERED DARK, the second book in the Shadow Reader  urban fantasy series (published on October 30, 2012 from Ace). In her review, Abigail said, "be prepared for non-stop action, intrigue, and a few bombshells that will leave you dying for book three."  Want to win a copy?  Enter via the widget below.

Sandy Williams's Top 10 Favorite Authors That Make Me a Better Writer
I'm often asked how I became an author. People want to know if I majored in creative writing or if I've taken any classes on storytelling. I took one writing oriented class in college, mostly because I needed a fine arts credit. I enjoyed the class. Each week, we turned in a certain number of pages and let other students in the class read them and give us feedback. Because I'd been writing off and on my entire life, I simply submitted chapters of a book I already had half written. I totally felt like a cheater! The only "work" I had to do was read the other student's pages.
Unfortunately, my pages never received much constructive feedback. My writing was good, easy to read and follow, and the story was interesting. No one criticized my work, which is always frustrating in my opinion. I wanted to improve! I wanted to learn how to be a better writer. I'm sure there are better classes out there than the one I took – Texas A&M isn't known for it's writing or liberal arts programs – but I didn't get much out of that course, and I haven't sat down with a "How to Write" book and studied it (though maybe I need to!). No, everything I've learned about writing, I've learned from my favorite authors.
I sometimes reread my favorite books when I'm feeling stuck or like my writing is turning to crap. They rejuvenate me. Plus, they tell damn good stories. Below are my top ten favorite authors (not in order) and how they influence my writing.
I think it's virtually impossible for writers not to be influenced by the books they read. You pick up something from every author you try. The only reason I'm able to tell entertaining stories is because I've been a reader my entire life, and I've absorbed the ways of sliding in dialogue, description, and action into my books. This is one of the main reasons it's so important for writers to read – it helps us constantly improve our craft.
And I love discovering new authors to love! That's one of the greatest things about this job, in my opinion. Reading counts as studying!
Sandy Williams
Sandy graduated from Texas A&M University with a double major in political science and history. She thought about attending law school. Fortunately, before handing over her life's savings, she realized case studies weren't nearly as interesting as novels and decided to get an MA in Library Science instead. She worked as a librarian until her husband whisked her off to London on an extended business trip. She's now back home in Texas, writing full-time, raising newborn twin boys, and squeezing in time to play geeky board and card games like 
Settlers of Catan
, 
Dominion
, and 
Runebound
.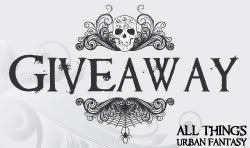 Giveaway provided by Ace
One copy of THE SHATTERED DARK by Sandy Williams
Available on October 30, 2012 from Ace
Description:
McKenzie Lewis has a gift. It allows her access to a world few have seen, and even fewer can comprehend. It's her secret. And it exists in the shadows…
McKenzie was a normal college student, save for one little twist: she's a shadow reader, someone who can both see the fae and track their movements between our world and the Realm. It's a gift for which she has been called insane, one for which she has risked family and friends—and one that has now plunged her into a brutal civil war between the fae.
With the reign of the king and his vicious general at an end, McKenzie hoped to live a more normal life while exploring her new relationship with Aren, the rebel fae who has captured her heart. But when her best friend, Paige, disappears McKenzie knows her wish is, for now, just a dream. McKenzie is the only one who can rescue her friend, but if she's not careful, her decisions could cost the lives of everyone she's tried so hard to save.
Read an excerpt | Read our review
Enter the giveaway via the widget below 

- US only



---
Interested in being a guest on All Things Urban Fantasy? Fill out our Guest Request Form
About the author