It's the last day of the month which means it's time to check out what we're going to be reading next month in: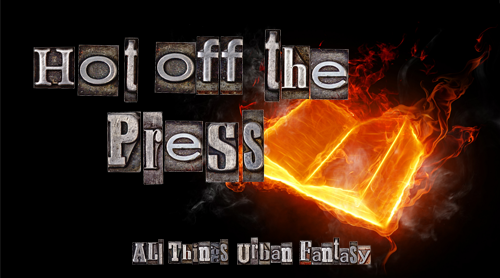 Want to know what titles came out in previous months? View all the previous Hot Off The Press posts
After a few massive release months, November is going to be much kinder to our respective wallets with only 64 new paranormal releases.  That's around half as many as the previous two months.  There are still plenty of titles to drool over including new Jim Butcher, Ilona Andrews, and Kresley Cole stories, as well as some tempting YA releases from Rachel Caine and a new omnibus from Rachel Vincent.  So which titles are you dying to read?
Plus!!!  Tomorrow the nominations for the 2012 Paranormal Cover Art Awards will open.  This marks the 4th year for the awards and the competition looks to be fierce.  I hope you'll take a few minutes to nominate your favorites and help spread the word.
—————————————–
*Release dates are subject to change.  Click '+ Description' to reveal the full description. Please visit our Titles Received For Review page to see which of these titles will be reviewed this month.
44 Adult Titles Releasing in November
ASSASSIN'S TOUCH

(Iron Portal, #1)
by Laurie London

ebook, 120 pages

Expected publication: November 1st 2012

ISBN

0988273405 (ISBN13: 9780988273405)

Two worlds. Two enemies.

Haunted by loss, Cascadian assassin Rickert D'Angelus is on a mission of vengeance. Determined to stop the Pacifican army from finding a portal to his world, he leads a group of warriors into New Seattle with one goal—to kill all Pacifican soldiers.

Neyla Trihorn had the perfect life until a deadly accident revealed her latent para-abilities. Now, the former fashion designer is the Pacifican army's hottest commodity in their fight against the invaders.

When Rickert discovers a beautiful, unconscious soldier on a cold mountain ledge near the portal, he realizes she's a Protection-Talent and cannot be killed. To prevent the army from using her skills again, he takes her as his prisoner instead.

One fated touch…

But when he pulls her into his arms, a sexy and compelling vision appears, awakening something inside him. Something he can't ignore.

Torn between duty and passion, Rickert must decide if the vision is a Talent trick designed to foil the enemy or the answer to his deepest desires…

ENSLAVED

(Eternal Guardians, #5)
by Elisabeth Naughton

Paperback, 400 pages

Expected publication: November 6th 2012 by Sourcebooks Casablanca(first published November 1st 2012)

ISBN

1402262159 (ISBN13: 9781402262159)

After being rescued from the Underworld, Gryphon is plauged by strange voices and an evil foreboding. He believes that his only hope for salvation is to track down the goddess who cursed him…until he meets Maelea.
A prisoner with no bars, Maelea encounters Gryphon on her quest to find Olympus. He's about to test her loyalty to the gods, and she's ready to find out if he still has a heart worth saving…

GILDED WINGS

(The Angel Chronicles, #2)
by Amy Lignor

ebook

Expected publication: November 1st 2012 by Tribute Books

The Beloved Angel/Warrior Team from Until Next Time Returns!

When Matt and Emily are sent on their second mission they have no idea how truly dark human nature can become…

Emily never wanted to face humans again. With the heartache that went on down below, she's still trying to figure out how to save souls that don't deserve saving. The only one she wants to see again is Jason – the young man she fell in love with who became the soulmate she simply can't forget…

Matt was trained to protect and defend the souls down below. Longing to feel the heartfelt emotions that come from being human, Matt wants nothing more than to have just one life – one chance – to live and love the girl of his dreams…

The powerful team find themselves in a brand new century, living in the Gilded Age of New York City. Emily takes over the body of Anya, a young Russian girl who arrives on Ellis Island after a hideous tragedy. There she meets up with a strangely familiar young man by the name of Drew Parrish, who helps Anya survive in an unknown world of luxury, snobbery and…obsession.

What Anya's inner angel doesn't know is that the soul she loves is also back. This time around Jason goes by the name of Max Carrow. Once a quiet and kind boy, he's now part of the 'Four Hundred Club,' and wants nothing more than to be among the most admired as he climbs the shaky ladder of society's elite.

As two worlds merge, Emily and Matt struggle under the weight of their "Gilded Wings." Not only will they have to figure out who they should fight to save, but they must also face a romantic choice that could destroy them both.

PROVOKED

(Dark Protectors, #5)
by Rebecca Zanetti

Kindle Edition

Expected publication: November 1st 2012 by Kensington Books

A TIME FOR WAR…
A casualty of the war between the demons and the vampires, Jase Kayrs has been missing for six long years. His older brothers want answers—but they're going to have to get them from an unlikely source. For when Kane Kayrs tracks down Amber Freebird, what he finds is a blonde, vegan pacifist who has no intention of using her skills in his war…

A TIME FOR LOVE…

Amber enjoys her life of chaotic freedom and has no intention of falling in line just because a sexy-as-sin vampire insists on order. Unfortunately, he discovers she may be the only hope they have of finding his brother, and there's no way he's going to let her go—even if it means mating her to gain her cooperation. The two are as different as can be, yet when the dominant Kane and the untamed Amber finally unite to rescue Jase, they just may find that opposites really do attract…

"Hot and fast from beginning to end."

THE FANGOVER

by Erin McCarthy and Kathy Love

Paperback, 304 pages

Expected publication: November 2012 by Berkley Trade

ISBN

0425253236 (ISBN13: 9780425253236)

When rock-god vampire Johnny Malone commits suicide, the rest of The Impalers gather for an Irish wake and jam session to send their bandmate off in style. But alcohol-laced blood and grief make for one hell of a combination… When her brother, Johnny, dies, Stella Malone's grief lands her in the buff arms of The Impalers' bass player. While her tryst with Wyatt had some serious bite, Stella isn't looking for a relationship, especially after a tipsy argument leads to her getting stuck in bat form at the wake. The rest of the hungover Impalers are in no shape to help her, meaning that Stella's one night stand is the only one who can help her figure out what really happened last night. Only Wyatt doesn't have a clue what happened last night, either, nor does he know that Stella is the bat currently dive-bombing his head. But he does have her purse and that has to be a start, right? Or not. On the other hand, there is a priest passed out in the bathtub and an alcoholic parrot squawking about a chapel of love… Which might explain the ring on Berto Cortez's finger. How did a night of rock 'n' roll debauchery result in him turning sexy washboard player Katie Lambert into a vampire and then marrying her? He wouldn't. He couldn't. But he can't quite remember, exactly. Which means these four friends turned amnesiac couples have only one choice: hit the famed Bourbon Street for some answers…

UNTAMED

(The Amoveo Legend, #3)
by Sara Humphreys

Mass Market Paperback, 300 pages

Expected publication: November 1st 2012 by Sourcebooks Casablanca

ISBN

1402258496 (ISBN13: 9781402258497)

The Amoveo are an ancient race who've lived secretly among humans for thousands of years. They are beautiful and incredibly strong but their race is extremely fragile–each has until the age of 30 to find their soul mate, before their bodies start to die a slow, painful death.
Layla Nickelsen has spent her life running from a mate she didn't choose, until William Fleury finally confronts her. Normally stoic and unemotional, William finds himself befuddled by Layla: his growing feelings for her and his driving need to protect her. And Layla has to admit that William might be everything she's always wanted after all…

WOLFISHLY YOURS

(Westfield Wolves, #6)
by Lydia Dare

Mass Market Paperback, 384 pages

Expected publication: November 1st 2012 by Sourcebooks Casablanca

ISBN

140226349X (ISBN13: 9781402263491)

Accustomed to running wild with her Lycan brothers in the swamps of Louisiana, Miss Liviana Mayeux is shipped off to London where Lady Hadley offers to sponsor and assist her. Before she knows it, Vivi finds herself in the middle of a pack of English wolves who are all vying for her attention. But Lady Hadley's handsome son Grayson is determined to keep her out of trouble. If only he knew how…

DARK BITES

(Dream-Hunter, #6, Hellchaser, #6)
by Sherrilyn Kenyon

Expected publication: November 5th 2012 by St. Martin's Press

The fans asked for it…

All in one volume, all of the short stories that Sherri has written for St. Martin's Press. Best of all, it will feature Fear the Darkness (first time in print) and a new short story with Acheron as the lead and updates on other fave characters as well as a sneak peek of Simi's new love…

Includes:
* Phantom Lover
* A Dark-Hunter Christmas
* Second Chances
* A Hard Day's Night Searcher
* Until Death Do We Part
* Fear the Darkness
* Shadow of the Moon

DARKNESS HUNTS: A DARK ANGEL'S NOVEL

(Dark Angel's #5)
by Keri Arthur

Mass Market Paperback, 400 pages

Expected publication: November 6th 2012 by Penguin Group

ISBN

0451237129 (ISBN13: 9780451237125)

New York Times bestselling author Keri Arthur returns to the enthralling Guardian World—and a twilight realm of danger and desire…

Risa Jones, half-Aedh/half-werewolf, can enter the realm between life and death. She can speak to the dying and the dead, and she can see the reapers, collectors of souls. What she can not yet see is the identity of a stranger murdering women and draining their blood. Now Risa must summon her gifts to find him, even if it means putting her own life in danger. But Risa needn't look far. The killer knows who she is.

He tells her his victims are infected by darkness and he's fated to destroy them. Fascinated by Risa, he engages her in a sinister game: the chance to save the life of his next victim by deciphering his series of clues. In a race against time, she enlists the help of the reaper Azriel.

But as an attraction between them grows, so does the fear that the stranger's motives are only part of a larger, more dangerous stratagem—one that that has lured Risa and Azriel into the dark.

DIRE WANTS

(Eternal Wolf Clan, #2)
by Stephanie Tyler

Paperback, 400 pages

Expected publication: November 6th 2012 by Signet

ISBN

045123846X (ISBN13: 9780451238467)

The supernatural world is rising up against the human one. The weretrappers want control, and only the immortal Dire wolves stand in the way of total destruction. Stray, a Dire, and his long-lost brother, Killian, emerge as the leaders of their pack. To keep themselves and the humans safe, the Dires need a witch as powerful as Seb, who betrayed the Dires to work for the weretrappers.

They find what they are looking for in Kate, a human who survived a horrible car accident that left her back scarred with a handprint no one else can see. Stray senses Kate's abilities as a witch and recruits her to help the Dires—all the while knowing she is so powerful they will need to kill her once she helps defeat the weretrappers.

Stray doesn't expect the powerful connection that he feels with Kate, or his irresistible need to protect her. They cannot hide their feelings or each other, and what once was taboo now seems inevitable…

HER SKY COWBOY

(The Glorious Victorious Darcys, #1)
by Beth Ciotta

Paperback, 352 pages

Expected publication: November 6th 2012 by Signet

ISBN

0451238478 (ISBN13: 9780451238474)

Amelia Darcy has no interest in marrying well. Her heart belongs to the sky and the dirigibles of brass and steel that swoop over Victorian England. But when her father, an eccentric inventor, dies, the Darcy siblings are left with scrap metal—and not a penny to their names. Their only hope to save the family name and fortune is to embark on a contest to discover an invention of historical importance in honor of Queen Victoria. Armed with only her father's stories of a forgotten da Vinci workshop, a mechanically enhanced falcon, and an Italian cook, Amelia takes flight for Florence, Italy. But her quest is altered when her kitecycle crashes into the air ship of ex–Air Marshal—and scandalous dime novel hero—Tucker Gentry. Challenged by political unrest, a devious sky pirate, and their own sizzling attraction, Amelia and Tuck are dragged into an international conspiracy that could change the course of history…again.

LORD'S FALL

(Elder Races, #5)
by Thea Harrison

Mass Market Paperback, 304 pages

Expected publication: November 6th 2012 by Berkley

ISBN

0425251063 (ISBN13: 9780425251065)

In the latest Novel of the Elder Races, two mates find themselves on different paths, torn between their duty to the Wyr and the passion that binds them… Before she met Dragos, half-human/half-Wyr Pia Giovanni was alone and on the run. Now she's mated, pregnant and heading south to repair the Wyrs' frayed relationship with the Elves. Being separated from Dragos is painful, but for the good of the Wyr demesne they need to figure out how to be partners—in more places than just the bedroom. In New York to preside over the Sentinel Games, Dragos is worried about his mate, but knows that finding two replacement sentinels is essential to show the rest of the Elder Races just how strong and brutal the Wyr demesne can be. But as the Games heat up, Pia's negotiations with the Elves take a turn for the dangerous, straining her bond with Dragos and threatening everything they hold dear…

MAGIC FOR A PRICE

(Allie Beckstrom, #9)
by Devon Monk

Mass Market Paperback, 368 pages

Expected publication: November 6th 2012 by ROC
ISBN-10: 0451464869 ISBN-13: 978-0451464866

Allison Beckstrom's talent for tracking spells has put her up against some of the darkest elements in the world of magic, but she's never faced anything like this.

Magic itself has been poisoned, and Allie's undead father may have left the only cure in the hands of a madman. Hunted by the Authority–the secret council that enforces magic's laws–wanted by the police, and unable to use magic, she's got to find the cure before the sickness spreads beyond any power to stop it.

But when a Death magic user seeks to destroy the only antidote, Allie and her fellow renegades must stand and fight to defend the innocent and save all magic…

Series finale.

POLTERHEIST

(Esther Diamond, #5)
by Laura Resnick

Paperback, 1st Edition, 400 pages

Expected publication: November 6th 2012 by Daw Books

ISBN

0756407338 (ISBN13: 9780756407339)

Struggling actress Esther Diamond's latest Manhattan misadventure leads her into the twisted realm of greedy heirs battling over a retail empire, a series of heists pulled off by invisible thieves, and inanimate objects that grow fangs and fly through the air to attack a poor actress who's just trying to earn enough money to pay her rent.

Realizing that magical mayhem is afoot, Esther joins forces with her pal Max, a 350 year old sorcerer whose day job is protecting the Big Apple from Evil. Together they investigate the terrifying manifestations at Fenster & Co., where Esther is working overtime as an underdressed elf.

Meanwhile, Esther's tumultuous almost-romance with NYPD's Detective Connor Lopez runs hot and cold and increasingly strange as he investigates the perplexing heists at Fenster's. Semi-retired hit man Lucky Battistuzzi is also nosing around, since the mob deeply resents being implicated in these thefts which they didn't commit—well, not this time, anyhow.

As an ancient Evil prepares to unleash hell on a night when darkness prevails and dimensional barriers crumble, Esther Diamond battles to save her friends from deadly peril, protect her city from demonic disaster, and collect her paycheck in time to make rent.


RENEGADE

by Nancy Northcott

ebook, 384 pages

Expected publication: November 6th 2012 by Forever Yours(first published September 6th 2012)

ISBN

1455526657 (ISBN13: 9781455526659)

SHE FOLLOWS THE RULES

As the Collegium council's top sheriff of the southeastern United States, Valeria Banning doesn't just take her job seriously, she takes it personally. So when a notorious traitor wanted by the authorities suddenly risks his life to save hers, she has to wonder why.

HE BREAKS EVERY ONE OF THEM

As a mage, Griffin is sworn to protect innocents from dark magic, which is how he finds himself fighting side by side with the beautiful Valeria Banning. But when the council finds out the two have been working together, they're both left running for their lives-from the law, the threat of a ghoul takeover, and a possible Collegium mole.


SPELLFIRE

(Nightkeepers, #8)
by Jessica Andersen

Paperback, 448 pages

Expected publication: November 6th 2012 by Signet

ISBN

0451238486 (ISBN13: 9780451238481)

Imprisoned and tortured by the demoness who tricked him into betraying the Nightkeepers and the woman he loves, Rabbit must endure excruciating pain to protect the diminished Skywatch army as the end-time approaches. Although an ancient prophecy says his unique powers are key to winning the final battle in the doomsday war, he hasn't just lost his credibility—he's lost his magic.

Myrinne is far from the woman Rabbit once knew—she's got magic now, and despite emotional scars, she's strong enough to help the Nightkeepers. And yet she's not prepared to handle the fiercely driven man he's become or the new, dangerous feelings that spark between them.

With the barrier ready to fall and a xombi outbreak in the human world, Rabbit and Myrinne must forge a new partnership amid dangerous instability and the threat of an undead army. In the end, it will be up to Rabbit to master his ferocious magic—or all will be lost. For him, for the woman he doesn't have the right to love anymore, and for the fate of the world…

STILL LIFE WITH SHAPESHIFTER

(Shifting Circle, #2)
by Sharon Shinn

Hardcover: 352 pages

Expected publication: November 6th 2012 by Ac
ISBN-10: 0425256812 ISBN-13: 978-0425256817

For her entire life, Melanie Landon has hidden the fact that her halfsister
Ann is a shapeshifter—determined to protect Ann from a world that simply wouldn't understand.
After months of no contact, Melanie fears the worst when a man shows up on her doortstep saying he's there about her sister. A freelance writer,
Brody Westerbrook intends to include Ann in a book about the existence of shapeshifters. While Melanie is immediately drawn to the stranger, she knows revealing Ann's secret isn't an option.
Protecting her sister has always been such an enormous part of Melanie's life, but when Ann finally appears looking frail and sick, Melanie must
come to grips with the fact that saving her may mean letting go…

THE DRAGON MEN

(Clockwork Empire, #3)
by Steven Harper

Paperback, 400 pages

Expected publication: November 6th 2012 by Roc

ISBN

0451464885 (ISBN13: 9780451464880)

As China prepares to become the ultimate power in an era of extraordinary invention and horror, Alice Michaels' fate lies inside the walls of the forbidden kingdom….

Gavin Ennock has everything a man could desire—except time. As the clockwork plague consumes his body and mind, it drives him increasingly mad and fractures his relationship with his fiancée, Alice, Lady Michaels. Their only hope is that the Dragon Men of China can cure him.

But a power-mad general has seized the Chinese throne in a determined offensive to conquer Asia, Britain—indeed, the entire world. He has closed the country's borders to all foreigners. The former ruling dynasty, however, is scheming to return the rightful heir to power. Their designs will draw Gavin and Alice down a treacherous path strewn with intrigue and power struggles. One wrong step will seal Gavin's fate…and determine the future of the world.

NIGHTS DARKEST EMBRACE

by Jeanine Frost

ebook, 100 pages

Expected publication: November 13th 2012 by Pocket Star

ISBN

145169816X (ISBN13: 9781451698169)

Enter the dark realm of Nocturna in Jeaniene Frost's redhot tale, where blisteringly sexy Raphael dominates the demons of a lawless dimension and tries to help a beautiful young woman avenge her cousin's disappearance.

RIVER ROAD

(Sentinels of New Orleans, #2)
by Suzanne Johnson

Hardcover, 336 pages

Expected publication: November 13th 2012 by Tor Books

ISBN

0765327805 (ISBN13: 9780765327802)

Hurricane Katrina is long gone, but the preternatural storm rages on in New Orleans. New species from the Beyond moved into Louisiana after the hurricane destroyed the borders between worlds, and it falls to wizard sentinel Drusilla Jaco and her partner, Alex Warin, to keep the preternaturals peaceful and the humans unaware. But a war is brewing between two clans of Cajun merpeople in Plaquemines Parish, and down in the swamp, DJ learns, there's more stirring than angry mermen and the threat of a were-gator.

Wizards are dying, and something—or someone—from the Beyond is poisoning the waters of the mighty Mississippi, threatening the humans who live and work along the river. DJ and Alex must figure out what unearthly source is contaminating the water and who—or what—is killing the wizards. Is it a malcontented merman, the naughty nymph, or some other critter altogether? After all, DJ's undead suitor, the pirate Jean Lafitte, knows his way around a body or two.

It's anything but smooth sailing on the bayou as the Sentinels of New Orleans series continues.

SENTINELS:KODIAK CHAINED

by Doranna Durgin

Paperback, 368 pages

Expected publication: November 13th 2012 by Harlequin

ISBN

0373885601 (ISBN13: 9780373885602)

One mission. One night. One costly misstep…. Don't miss this scintillating romance from Doranna Durgin!A mighty Kodiak shifter, Ruger is more than a Sentinel warrior. As a Healer, he willingly risks everything defending the sick and helpless. But after an ambush nearly kills him, he can do only so much—until a sensual lady black bear shifter arrives to provide him backup….

In human form, she is called Mariska. Feisty and self-assured, she has finagled her present assignment helping Ruger chase down a rising new threat. The moment Mariska scents the heroic, battle-scarred grizzly she knows he will be her only weakness…and greatest desire.

Mariska will do anything to aid Ruger—even if confronting the enemy puts everything she holds dear in jeopardy.

AWAKEN THE CURSE

(Imnada Brotherhood, #0.5)
by Alexa Egan

ebook, 100 pages

Expected publication: November 20th 2012 by Pocket Star

ISBN

1451695314 (ISBN13: 9781451695311)

Now available only as an eBook, the dark and sexy prequel to the Imnada Brotherhood series about a clan of shape-shifters and telepaths living secretly as humans for centuries.

One very passionate and very scandalous kiss separated university student Justin McKeegan and professor's daughter Kate Lacey. Now five years later, Justin, the new Lord Duncallan, receives an unexpected summons from Kate's father begging him to come to Wales. When Justin arrives, he finds Professor Lacey has vanished while studying a mysterious ancient obelisk, and everyone blames the nightwalkers, sinister creatures said to haunt the surrounding remote Welsh mountains. Do these legends point to the existence of the Imnada, a race of shape-shifters said to have died off a thousand years ago? Or is the professor's disappearance the result of a very human villain? Justin and Kate are determined to find out the truth, knowing it may be the only way to find her father.

Even as they work to unravel the mystery, they find that they're not the only ones interested in the obelisk and the lost race of Imnada. Treasure hunter Gilles d'Espe believes the ancient dolmen is the focal point of the shape-shifters' power and would do anything to lay his hands on the last of four silver disks he needs to unlock the dolmen. A disk that hangs around the neck of Justin McKeegan. While Cade, a local villager, is determined to refute both the claims of nightwalker sightings and the power of the dolmen as superstitious nonsense.

Justin and Kate soon find themselves fighting for their lives. Yet every hour they spend together makes it harder to lay aside the bitterness of the past and a very new and very real temptation…

DAUGHTER OF THE SPELLCASTER

(The Portal, #2)
by Maggie Shayne

Mass Market Paperback, 400 pages

Expected publication: November 20th 2012 by MIRA

ISBN

0778313808 (ISBN13: 9780778313809)

Has a spell been cast?

Lena Dunkirk is a practicing witch, Ryan McNally a wealthy playboy. Logic says mismatch, yet from the first they share a passion that defies reason, as if they know each other from another place, another time. Then Lena gets pregnant and runs for the safety of home.

Months later, when Ryan appears at her door looking to help raise their child, Lena doesn't know whom to trust–particularly now that "guru to the stars" Bahru has taken an interest in her baby, offering gifts forged of magic.

Soon she and Ryan are sharing eerie dreams of ancient lands, while a vengeful demon plots to take possession of their child. As the moment of birth approaches, the demon's power rises, forcing the hand of love to wield the blade that will decide the fate of a child's soul–and the future of the world.




FABLES: WEREWOLVES OF THE HEARTLAND

(Fables)
by Bill Willingham

Hardcover, 152 pages

Expected publication: November 20th 2012 by Vertigo(first published 2010)

ISBN

1401224792 (ISBN13: 9781401224790)

FABLES: WEREWOLVES OF THE HEARTLAND is a riveting original graphic novel that is both an integral part of the FABLES mythology and an entry point to the long-running, best selling series.Bigby Wolf takes center stage in the most brutal, action-packed FABLES story to date. Sent out into modern day America at large, Bigby's on a quest for possible locations for a new Fabletown. In his wanderings, Bigby stumbles across a small town named Luperville, somewhere in American's vast heartland, that, amazingly enough, seems to be populated by werewolves.

These werewolves are descendants of a World War II German project to create an army of werewolf super soldiers, some of whom who were infected with Bigby's tainted blood. And even more unfortunate the fact that they've captured, caged and tortured the most popular and important canine in history: Bigby Wolf.

ROGUE RIDER

(lords of Deliverance, #4)
by Larissa Ione

Mass Market Paperback, 384 pages

Expected publication: November 20th 2012 by Grand Central Publishing

ISBN

0446574481 (ISBN13: 9780446574488)

They're here.

They ride.

The Four Horsemen of the Apocalypse.

Born of a match between good and evil, four siblings stand between hell's minions and everything they want to destroy. They are the Lords of Deliverance, and they have the power to ward off Doomsday . . . or let it ride . . .

ROGUE RIDER

Jillian Cardiff came to this remote mountain town to forget the demon attack that almost killed her. Instead, she rescues-and falls for-a gorgeous stranger who has no memory of anything other than his name. Handsome, charming, and protective, Reseph seems like the kind of man whom Jillian can trust. But with hints of a troubling history of his own, he's also the kind of man who can be very dangerous . . .

Reseph may not know why he mysteriously appeared in Jillian's life, but he knows he wants to stay. Yet when Jillian's neighbors are killed, and demon hunters arrive on the scene, Reseph fears that he's putting Jillian in danger. And once it's revealed that Reseph is also Pestilence, the Horseman responsible for ravaging the world, he and Jillian must face the greatest challenge of all: Can they forget the horrors of a chilling past to save the future they both desire?

ANGEL IN CHAINS

(The Fallen, #3)
by Cynthia Eden

Paperback, 352 pages

Expected publication: November 27th 2012 by Brava

ISBN

0758267630 (ISBN13: 9780758267634)

 The day I turned 16, my boyfriend-to-be died. I brought him back to life. Then things got a little weird…

As a fallen Angel of Death, Azrael is cursed to walk the earth alone in search of redemption. One night, as he wanders the streets of New Orleans, he discovers a woman surrounded by panther shifters. No longer able to contain the anger simmering within, Az summons his dark powers and attacks, determined to protect this innocent human from certain death.

Only Jade Pierce is no delicate flower. She's spent years learning to survive and fight the evil forces sent by her ex-lover who refuses to let her go. But after seeing Az in action, she figures she could use a little supernatural help. And so she plans a course of seduction guaranteed to arouse his interest and his angelic passions…

 CITY OF DARK MAGIC

by Magnus Flyte

464 pages

Expected publication: November 27th 2012 by Penguin
ISBN-10: 0143122681 ISBN-13: 978-0143122685

Cosmically fast-paced and wildly imaginative, this debut novel is a perfect potion of magic and suspense

Once a city of enormous wealth and culture, Prague was home to emperors, alchemists, astronomers, and, as it's whispered, hell portals. When music student Sarah Weston lands a summer job at Prague Castle cataloging Beethoven's manuscripts, she has no idea how dangerous her life is about to become. Prague is a threshold, Sarah is warned, and it is steeped in blood.
Soon after Sarah arrives, strange things begin to happen. She learns that her mentor, who was working at the castle, may not have committed suicide after all. Could his cryptic notes be warnings? As Sarah parses his clues about Beethoven's "Immortal Beloved," she manages to get arrested, to have tantric sex in a public fountain, and to discover a time-warping drug. She also catches the attention of a four-hundred-year-old dwarf, the handsome Prince Max, and a powerful U.S. senator with secrets she will do anything to hide.
City of Dark Magic could be called a rom-com paranormal suspense novel—or it could simply be called one of the most entertaining novels of the year.

COLD DAYS

(The Dresden Files, #14)
by Jim Butcher

Hardcover, 1st Edition, 528 pages

Expected publication: November 27th 2012 by Penguin Group (USA)

ISBN

0451464400 (ISBN13: 9780451464408)

 HARRY DRESDEN LIVES!!!

After being murdered by a mystery assailant, navigating his way through the realm between life and death, and being brought back to the mortal world, Harry realizes that maybe death wasn't all that bad. Because he is no longer Harry Dresden, Chicago's only professional wizard.

He is now Harry Dresden, Winter Knight to Mab, the Queen of Air and Darkness. After Harry had no choice but to swear his fealty, Mab wasn't about to let something as petty as death steal away the prize she had sought for so long. And now, her word is his command, no matter what she wants him to do, no matter where she wants him to go, and no matter who she wants him to kill.

Guess which Mab wants first?

Of course, it won't be an ordinary, everyday assassination. Mab wants her newest minion to pull off the impossible: kill an immortal. No problem there, right? And to make matters worse, there exists a growing threat to an unfathomable source of magic that could land Harry in the sort of trouble that will make death look like a holiday.

Beset by enemies new and old, Harry must gather his friends and allies, prevent the annihilation of countless innocents, and find a way out of his eternal subservience before his newfound powers claim the only thing he has left to call his own…

His soul.

DRIVE ME WILD

(The Others, #7)
by Christine Warren

Paperback, 304 pages

Expected publication: November 27th 2012 by St. Martin's Paperbacks

ISBN

0312357249 (ISBN13: 9780312357245)

 HARRY DRESDEN LIVES!!!

Tess Menzies can work a spell with a few blinks of her baby blue eyes. But this dedicated witch can't summon up a single good reason she's been made an envoy between her kind and Manhattan's fiercest were-creatures. The two sides haven't spoken in four hundred years, and she'll need every miracle in the book to broker any kind of truce. And that means outwitting Council of Others leader Rafael De Santos whose tantalizing moves and fierce hungry kisses are magic even a formidable sorceress can't resist . . .

It doesn't take a cat's supernatural senses for Rafael to suspect that there's something strange about this unexpected peace offering. And finding the truth is just as tempting as uncovering the secrets Tess is trying to conceal. Why, she's tantalizing enough to make this wandering were-jaguar think he's found the perfect mate—one he's only dreamed of. But his stealth and her spells can't guarantee they have a chance at survival, much less a future together…

KEPT

(Coveted, #2)
by Shawntelle Madison

Mass Market Paperback, 336 pages

Expected publication: November 27th 2012 by Ballantine Books

ISBN

0345529170 (ISBN13: 9780345529176)

 It's not easy being a Vampire Angel

Fresh from defending her pack in battle, Natalya Stravinsky, a whip-smart werewolf with a lovable neurotic streak, wants a little rest and relaxation. Once an outcast, she's now eager to rejoin the ranks of her New Jersey pack, and has even gotten a handle on her obsessive urge to hoard holiday ornaments. Yet Nat barely has time to revel in her progress before the next crisis comes howling at her door.

Nat's father has suddenly gone missing, captured by the Russian werewolf mafia. And as Nat steps up to save her dad from a mob boss's deadly game, two men step in to play another round for her heart: her gorgeous alpha ex-boyfriend, Thorn, and her new flame, the sweetly sensitive wizard Nick. With her life growing more harried by the minute, Nat must stay cool, calm, and collected . . . or else risk losing everything.

KING OF THE DEAD

(Jerimiah Hunt, #2)
by Joseph Nassise

Hardcover, 352 pages

Expected publication: November 27th 2012 by Tor Books

ISBN

0765327198 (ISBN13: 9780765327192)

 Joseph Nassise shook up the urban fantasy genre with Eyes to See, a novel New York Times bestselling author Jonathan Maberry called "heartbreaking, deeply insightful, powerful and genuinely thrilling." In a devil's deal, Jeremiah Hunt sacrificed his human sight in exchange for the power to see the hidden world of ghosts and all of the darker spirits that prowl the streets. Hunt uncovered a world of murder and magic that took his daughter from him and nearly cost him his life, but that was only the beginning….

Now Hunt is on the run from the FBI, who have pegged him as a mass-murdering dark sorcerer. His flight from the law is diverted to New Orleans when his companion, a potent witch, has a horrific vision of the city under magical siege. When they arrive, they realize that the situation is more dire than they could have imagined: the world of the living faces a terrifying attack by forces from beyond the grave. King of the Dead, the second book in this groundbreaking series, promises more of Nassise's electrifying writing that will enthrall readers looking for a supercharged, supernatural thrill.

 

KISS OF SURRENDER

(Deadly Angel's, #2)
by Sandra Hill

Mass Market Paperback, 384 pages

Expected publication: November 27th 2012 by HarperCollins Publishers

ISBN

0062064622 (ISBN13: 9780062064622)

 It's not easy being a Vampire Angel

No one knows that better than Trond Sigurdsson. In the centuries since he last went out drinking and wenching with his Viking buds, Trond has been a gladiator, a cowboy, a ditch digger…even a sheik. But now he's the baddest of them all: a kick-butt Navy SEAL kicking butts of terrorist immortals with the help of his hotter-than-Hades female partner, police officer-turned-Special Forces operative Nicole Tasso—whom Trond dearly hopes to "partner" with very shortly in a whole different way.

It's not easy being a Vangel's lover

The "cop" part of Nicole tells her there's something bizarre about her gorgeous godlike teammate. But her "all-woman" side can't help wondering how great it would be to have a virile Viking in her bed. Trond has secrets galore, but Nicole feels certain she can dig them out—and really get to the heart of this powerful, unnerving stranger whom she may be risking her soul to love.

KING OF THE DAMNED

(League of Guardians, #2)
by Juliana Stone

Mass Market Paperback, 384 pages

Expected publication: November 27th 2012 by Avon

ISBN

0062102311 (ISBN13: 9780062102317)

 It's not easy being a Vampire Angel

For millennia the struggle between light and dark, between the upper and lower realms, has been policed by a secret group of warriors culled from every fabric of existence. They are both otherworld and human, male and female. They are light and dark themselves and known to each other as the League of Guardians. Their pledge, to protect the line between dominions and make sure neither side grows too powerful. If they fall, so shall the earth, the heavens and hell. And there will be no more.

With darkness all around him, The League of Guardians is his only means of redemption…

Azaiel, the fallen, has been given a second chance to atone for the sins of his past. With demons gathering and threatening the league, he must find out if their circle has been breached. What he doesn't foresee is a woman—a fierce warrior—who will turn his world upside down and awaken his tortured soul.

Rowan James is a powerful witch out to avenge the death of her beloved grandmother, but she needs an ally. Will she be able to trust a man with secrets as dark as the sorrow in his eyes? Loving Rowan means risking salvation and yet Azaiel cannot ignore the hunger burning hot between them—his one last chance at happiness. With danger all around them, will these two desperate souls finally find love in each other? Or be forever damned…

LUST FOR LIFE

(WVMP Radio, #4)
by Jeri Smith-Ready

Paperback, 352 pages

Expected publication: November 27th 2012 by Pocket

ISBN

1439163502 (ISBN13: 9781439163504)

 It's not easy being a Vampire Angel

EVERYONE'S OUT FOR BLOOD—HERS Ciara's con-artist parents taught her three keys to survival: keep low, keep quiet, and most of all, keep moving. But managing WVMP, the Lifeblood of Rock 'n' Roll—not to mention becoming a vampire herself—has kept her in one place long enough to fall madly in love, adopt an undead dog . . .

. . . and make more enemies than she can shake a stake at.

A psychotic DJ, a wanna-be necromancer, and a posse of vengeful hippies would all love to see Ciara get her day in the sun—literally. To protect Ciara, her fiancé, Shane, has traded his flannel shirt and guitar for a flak jacket and crossbow. If she survives to walk down the aisle, will she recognize the man waiting at the altar?

In this final chapter of the award-winning WVMP RADIO series, Ciara must decide who to trust, whom to love—and whom to kill.

MIDNIGHT'S WARRIOR

(Dark Warriors, #4)
by Donna Grant

Paperback, 336 pages

Expected publication: November 27th 2012 by St. Martin's Paperbacks

ISBN

0312552599 (ISBN13: 9780312552596)

Defenders against evil. Bound by the gods. The Dark Warriors are taking their battle from ancient Scotland to the modern world—where a woman's love can set them free…

A HEART IN HIDING
For ten long years, Tara has been a woman on the run, hiding from the magic-wielding Warriors and Druids of modern-day Scotland. Now, as a tour guide at a remote Highland castle, she hopes to finally escape her past—until one impossibly gorgeous man enters her life…and exposes her wildest secrets.
A WARRIOR IN LOVE
For centuries, Ramsey MacDonald has concealed his strength and skill as part Warrior, part Druid, for fear of unleashing the full force of his power. But when he takes Tara into his arms—and seals their fate with a kiss—Ramsey will have to fight for her love…though it may mean losing control of the magic inside him.

 

MOONSHIFTED

(Edie Spence, #2)
by Cassie Alexander

Paperback, 352 pages

Expected publication: November 27th 2012 by St. Martin's Paperbacks

ISBN

0312553404 (ISBN13: 9780312553401)

After surviving a brutal vampire attack, Nurse Edie Spence is ready to get back to work—attending to supernatural creatures in need of medical help. But her nursing skills are put to the test when she witnesses a hit-and-run on her lunch break. The injured pedestrian is not only a werewolf, he's the pack leader. And now Edie's stuck in the middle of an all-out were-war…

With two rival packs fighting tooth and nail, Edie has no intention of crossing enemy lines. But when she meets her patient's nephew—a tattooed werewolf named Lucas with a predatory gleam in his eye that's hard to resist—Edie can't help but choose sides. The question is: can she trust this dangerous new ally? And can she trust her own instincts when she's near him? Either way, Edie can't seem to pull away—even if getting involved makes her easy prey…

STEEL'S EDGE

(The Edge, #4)
by Ilona Andrews

Paperback, 1st Edition, 400 pages

Expected publication: November 27th 2012 by Ace

ISBN

1937007820 (ISBN13: 9781937007829)

 The Edge lies between worlds, on the border between the Broken, where people shop at Wal-Mart and magic is a fairy tale—and the Weird, where blueblood aristocrats rule, changelings roam, and the strength of your magic can change your destiny…

Charlotte de Ney is as noble as they come, a blueblood straight out of the Weird. But even though she possesses rare magical healing abilities, her life has brought her nothing but pain. After her marriage crumbles, she flees to the Edge to build a new home for herself. Until Richard Mar is brought to her for treatment, and Charlotte's life is turned upside down once again.

Richard is a swordsman without peer, future head of his large and rambunctious Edger clan—and he's on a clandestine quest to wipe out slavers trafficking humans in the Weird. So when his presence leads his very dangerous enemies to Charlotte, she vows to help Richard destroy them. The slavers' operation, however, goes deeper than Richard knows, and even working together, Charlotte and Richard may not survive…

SHADOW'S CLAIM

(Immortals After Dark: The Dacians, #1)
by Kresley Cole

Paperback, 496 pages

Expected publication: November 27th 2012 by Pocket Books

ISBN

1451650051 (ISBN13: 9781451650051)

#1 New York Times bestseller Kresley Cole introduces The Dacians: Realm of Blood and Mist, a new paranormal series following the royal bloodline of Dacia, a vampire kingdom hidden within the Lore of the Immortals After Dark. Shadow's Claim features Prince Trehan, a ruthless master assassin who will do anything to possess Bettina, his beautiful sorceress mate, even compete for her hand in a blood-sport tournament— to the death.

HE WON'T BE DENIED

Trehan Daciano, known as the Prince of Shadows, has spent his life serving his people—striking in the night, quietly executing any threat to their realm. The coldly disciplined swordsman has never desired anything for himself—until he beholds Bettina, the sheltered ward of two of the Lore's most fearsome villains.

SHE'S BOUND TO ANOTHER

Desperate to earn her guardians' approval after a life-shattering mistake, young Bettina has no choice but to marry whichever suitor prevails—even though she's lost her heart to another. Yet one lethal competitor, a mysterious cloaked swordsman, invades her dreams, tempting her with forbidden pleasure.

A BATTLE FOR HER BODY AND SOUL

Even if Trehan can survive the punishing contests to claim her as his wife, the true battle for Bettina's heart is yet to come. And unleashing a millennium's worth of savage need will either frighten his Bride away—or stoke Bettina's own desires to a fever pitch. . . .

TRAPPED

(Iron Druid Chronicles, #5)
by Kevin Hearne

Mass Market Paperback, 320 pages

Expected publication: November 27th 2012 by Del Rey

ISBN

034553364X (ISBN13: 9780345533647)

 After twelve years of secret training, Atticus O'Sullivan is finally ready to bind his apprentice, Granuaile, to the earth and double the number of Druids in the world. But on the eve of the ritual, the world that thought he was dead abruptly discovers that he's still alive, and they would much rather he return to the grave.

Having no other choice, Atticus, his trusted Irish wolfhound, Oberon, and Granuaile travel to the base of Mount Olympus, where the Roman god Bacchus is anxious to take his sworn revenge—but he'll have to get in line behind an ancient vampire, a band of dark elves, and an old god of mischief, who all seem to have KILL THE DRUID at the top of their to-do lists.

UNDEAD TO THE WORLD

(The Bloodhound Files, #6)
by D.D. Barant

Paperback, 1st Edition, 304 pages

Expected publication: November 27th 2012 by St. Martin's Paperbacks

ISBN

031254507X (ISBN13: 9780312545079)

 Jace's return to Kansas is an instant reminder that there really is no place like home. The tavern is still brimming with losers, practical jokers, and motorcycle chicks. Even the town's only Goth is still wearing eyeliner. But just as Jace is about to click her heels and hightail out of there, she's roped into a brand-new case. Somebody is possessed. And the bodies are piling up…

They call him the Gallowsman. According to legend, he was sentenced to hang—though his crimes still have not been specified. When he was strung up to die, his spirit stuck around waiting for people to hang themselves…so he could steal their bodies. Now, with the undead rising up and going on a rampage, Jace must put her own neck on the line. Can she get the Gallowsman to give up the ghost?

WILD ABOUT YOU

(Love at Stake, #13)
by Kerrelyn Sparks

Mass Market Paperback, 384 pages

Expected publication: November 27th 2012 by Avon

ISBN

0062107712 (ISBN13: 9780062107718)

Handsome Howard…
Hunky Howard…
Hot Howard…

It's not every day that Elsa Bjornberg feels delicate, not when she hosts a home renovation show where she can effortlessly demolish a kitchen. But from the moment she meets Howard Barr, this bear of a man makes her feel like a woman. And the way he looks at her, as if she were a pot of honey he'd like to lick…

Howard is not like most men. For one thing, he's a shapeshifter. And he always thought his celebrity crush would never amount to anything more than drooling at Elsa on TV. When his meddling vampire employer gets involved, the star is suddenly within his grasp—and within a hair of her life. For an ancient curse forbids their newfound love, and Howard is suddenly torn between his desire for her and his desire to keep her alive.
22 YA Titles Releasing in November
THE TWISTED TRAGEDY OF MISS NATALIE STEWART

(Magic Most Foul, #2)
by Leanne Renee Hieber

Paperback, 336 pages

Expected publication: November 1st 2012 by Sourcebooks Fire

ISBN

1402262035 (ISBN13: 9781402262036)

For Natalie Stewart, a normal life has never seemed so far away. Her only solace, Lord Jonathan Denbury, is wanted for murder. To clear his name, Denbury must return to England and assume the role of his demon doppelganger. But Natalie begins to doubt his true motives, especially as a new gentleman begins whispering in her ear. Natalie and Denbury may be able to visit each other in their dreams, but they can't escape the darkening shadows. Amid spontaneous explosions, friends turned enemies and dangerous secrets revealed, there's still a demon who has Natalie's scent, and someone is trying to resurrect the ultimate evil.

 

BITTER BLOOD

(The Morganiville Vampires, #13)
by Rachel Caine

Hardcover, 352 pages

Expected publication: November 6th 2012 by NAL(first published October 24th 2012)

ISBN

0451238117 (ISBN13: 9780451238115)

For years, the human and vampire residents of Morganville, Texas, have managed to co-exist in peace. But now that the threat to the vampires has been defeated, the human residents are learning that the gravest danger they face is the enemy within…

Thanks to the eradication of the parasitic creatures known as the draug, the vampires of Morganville have been freed of their usual constraints. With the vampires indulging their every whim, the town's human population is determined to hold on to their lives by taking up arms. But college student Claire Danvers isn't about to take sides, considering she has ties to both the humans and the vampires.

To make matters worse, a television show comes to Morganville looking for ghosts, just as vampire and human politics collide. Now, Claire and her friends have to figure out how to keep the peace without ending up on the nightly news… or worse.

DAYS OF BLOOD AND STARLIGHT

(Daughter of Smoke & Bone, #2)
by Laini Taylor

Hardcover, 528 pages

Expected publication: November 6th 2012 by Little, Brown Books for Young Readers

ISBN

0316133973 (ISBN13: 9780316133975)

In this stunning sequel to the highly acclaimed Daughter of Smoke and Bone, Karou must come to terms with who and what she is, and how far she'll go to avenge her people. Filled with heartbreak and beauty, mysteries and secrets, new characters and old favorites, Days of Blood and Starlight brings the richness, color and intensity of the first book to a brand new canvas.

DIETY

(Covenant, #3)
by Jennifer L. Armentrout

Paperback, 360 pages

Expected publication: November 6th 2012 by Spencer Hill Press

ISBN

1937053148 (ISBN13: 9781937053147)

"History is on repeat, and things didn't go so well the last time. "

Alexandria isn't sure she's going to make it to her eighteenth birthday–to her Awakening. A long-forgotten, fanatical order is out to kill her, and if the Council ever discovers what she did in the Catskills, she's a goner… and so is Aiden.

If that's not freaky enough, whenever Alex and Seth spend time "training"–which really is just Seth's code word for some up-close and personal one-on-one time–she ends up with another mark of the Apollyon, which brings her one step closer to Awakening ahead of schedule. Awesome.

But as her birthday draws near, her entire world shatters with a startling revelation and she's caught between love and Fate. One will do anything to protect her. One has been lying to her since the beginning. Once the gods have revealed themselves, unleashing their wrath, lives will be irrevocably changed… and destroyed.

Those left standing will discover if love is truly greater than Fate…

ETERNALLY YOURS

(Immortal Beloved, #3)
by Cate Tiernan

Hardcover: 240 pages

Expected publication: November 6th 2012 by Little, Brown Books for Young Readers(first published October 31st 2012)
ISBN-10: 0316035963 ISBN-13: 978-0316035965

After 450 years of living, Nastasya Crowe should have more of a handle on this whole immortal thing….

After a deadly confrontation at the end of Darkness Falls, the second Immortal Beloved novel, Nastasya Crowe is, as she would put it, so over the drama. She fights back against the dark immortals with her own brand of kick-butt magick…but can she fight against true love? In the satisfying finale to the Immortal Beloved trilogy, ex-party-girl immortal Nastasya ends a 450-year-old feud and learns what "eternally yours" really means.

Laced with historical flashbacks and laugh-out-loud dialogue, the Immortal Beloved trilogy is a fascinating and unique take on what it would mean to live forever.

ASHES OF TWILIGHT

(Ashes Trilogy, #1)
by Kassy Tayler

Paperback, 320 pages

Expected publication: November 13th 2012 by St. Martin's Griffin

ISBN

0312641788 (ISBN13: 9780312641788)

Wren MacAvoy works as a coal miner for a domed city that was constructed in the mid-nineteenth century to protect the royal blood line of England when astronomers spotted a comet on a collision course with Earth. Humanity would be saved by the most groundbreaking technology of the time. But after nearly 200 years of life beneath the dome, society has become complacent and the coal is running out.  Plus there are those who wonder, is there life outside the dome or is the world still consumed by fire? When one of Wren's friends escapes the confines of the dome, he is burned alive and put on display as a warning to those seeking to disrupt the dome's way of life. But Alex's final words are haunting. "The sky is blue."  What happens next is a whirlwind of adventure, romance, conspiracy and the struggle to stay alive in a world where nothing is as it seems. Wren unwittingly becomes a catalyst for a revolution that destroys the dome and the only way to survive might be to embrace what the entire society has feared their entire existence.

BAD HAIR DAY

(Kate Grable, #2)
by Carrie Harris

Hardcover, 240 pages

Expected publication: November 13th 2012 by Delacorte Press
ISBN-10: 0385742150 ISBN-13: 978-0385742153

Senior year is positively hair-raising.

Kate Grable is geeked out to shadow the county medical examiner as part of her school's pre-med program. Except when he's arrested for murder, she's left with the bodies. And when Kate's brother Jonah stumbles upon a dead gamer girl, she realizes that the zombie epidemic she cured last fall was only the beginning of the weirdness taking over her town. Someone's murdering kids—something really hairy. And strong. Possibly with claws.

Is it werewolf awesomeness like Jonah and his dorktastic friends think? Kate's supposed to be a butt-kicking zombie killing genius…but if she can't figure out who's behind the freakish attacks, the victims—or what's left of them—are going to keep piling up.

It's scary. It's twisted. It's sick. It's high school.

BLACK CITY

(Black City, #1)
by Elizabeth Richards

Hardcover, 384 pages

Expected publication: November 13th 2012 by G.P. Putnam's Sons BYR

ISBN

0399159436 (ISBN13: 9780399159435)

A dark and tender post-apocalyptic love story set in the aftermath of a bloody war.

In a city where humans and Darklings are now separated by a high wall and tensions between the two races still simmer after a terrible war, sixteen-year-olds Ash Fisher, a half-blood Darkling, and Natalie Buchanan, a human and the daughter of the Emissary, meet and do the unthinkable—they fall in love. Bonded by a mysterious connection that causes Ash's long-dormant heart to beat, Ash and Natalie first deny and then struggle to fight their forbidden feelings for each other, knowing if they're caught, they'll be executed—but their feelings are too strong.

When Ash and Natalie then find themselves at the center of a deadly conspiracy that threatens to pull the humans and Darklings back into war, they must make hard choices that could result in both their deaths.

 

ECHO

(Soul Seekers, #2)
by Alyson Noel

Hardcover, 400 pages

Expected publication: November 13th 2012 by St. Martin's Griffin

ISBN

0312664877 (ISBN13: 9780312664879)

The second book in the Soul Seekers series about a girl who can navigate between the worlds of the living and the dead by #1 New York Times bestselling author Alyson Noël!

Daire Santos just saved her grandmother's life—and her soul. But at a cost. The Richters, a dark family of sorcerers, have been let loose in the Lowerworld, and Daire and her boyfriend, Dace, must once again work together to find them before they upset the balance between good and evil, and destroy not only their small town in New Mexico, but the entire world.

As Daire and Dace's relationship deepens, Dace's evil brother Cade grows stronger than ever, building his power and forcing Daire to confront the horrifying prophecy that has brought them all together. One that will leave Daire no choice but to claim her true destiny as Seeker, but only by making an unthinkable sacrifice for the greater good of all.

 

GRETA AND THE GOBLIN KING

(Mylena Chronicles, #1)
by Chloe Jacobs

Paperback, 400 pages

Expected publication: November 13th 2012 by Entangled Publishing, LLC

ISBN

1620610027 (ISBN13: 9781620610022)

While trying to save her brother from the witch three years ago, Greta was thrown into the fire herself, falling through a portal to a dangerous world where humans are the enemy, and every ogre, goblin, and ghoul has a dark side that comes out with the full moon. To survive, 17-year-old Greta has hidden her humanity and taken the job of bounty hunter—and she's good at what she does. So good, she's caught the attention of Mylena's young Goblin King, the darkly enticing Isaac, who invades her dreams and undermines her determination to escape. But Greta's not the only one looking to get out of Mylena. The full moon is mere days away, and an ancient evil being knows she's the key to opening the portal. If Greta fails, she and the boys she finds stranded in the woods will die. If she succeeds, no world will be safe from what follows her back . . .

 

LUMINOSITY

(The Raven Chronicles, #1)
by Stephanie Thomas

Paperback, 400 pages

Expected publication: November 13th 2012 by Entangled Teen

ISBN

1620611279 (ISBN13: 9781620611272)

My name is Beatrice. When I was born, I was blessed with the Sight. I was immediately removed from my parents and enrolled in the Institution. At the age of twelve, I had my first true vision, earning my raven's wings. And when I turned seventeen, one of my visions came true. Things haven't been the same since.

The Institution depends on me to keep the City safe from our enemy, the Dreamcatchers, but I'm finding it harder to do while keeping a secret from everyone, including my best friend Gabe. It is a secret that could put us all in danger. A secret that could kill me and everyone close to me.

But the enemy has been coming to me in my dreams, and I think I'm falling in love with him. He says they're coming. He says they're angry. And I think I've already helped them win.

REACHED

(Matched, #3)
by Ally Condie

Hardcover, 512 pages

Expected publication: November 13th 2012 by Dutton Childrens Books

ISBN

0525423664 (ISBN13: 9780525423669)

Cassia faces the ultimate choices in the long-anticipated conclusion to the "New York Times" bestselling Matched Trilogy
After leaving Society and desperately searching for the Rising–and each other–Cassia and Ky have found what they were looking for, but at the cost of losing each other yet again: Cassia has been assigned to work for the Rising from within Society, while Ky has been stationed outside its borders. But nothing is as predicted, and all too soon the veil lifts and things shift once again.
In this gripping conclusion to the #1 "New York Times" bestselling Matched Trilogy, Cassia will reconcile the difficulties of challenging a life too confining, seeking a freedom she never dreamed possible, and honoring a love she cannot live without.

RENEGADE

(The Elysium Chronicles #1)
by J.A. Souders

Hardcover, 352 pages

Expected publication: November 13th 2012 by Tor Teen(first published August 20th 2012)

ISBN

0765332450 (ISBN13: 9780765332455)

Since the age of three, sixteen-year-old Evelyn Winters has been trained to be Daughter of the People in the underwater utopia known as Elysium. Selected from hundreds of children for her ideal genes, all her life she's thought that everything was perfect; her world. Her people. The Law.

But when Gavin Hunter, a Surface Dweller, accidentally stumbles into their secluded little world, she's forced to come to a startling realization: everything she knows is a lie. Her memories have been altered. Her mind and body aren't under her own control. And the person she knows as Mother is a monster.

Together with Gavin she plans her escape, only to learn that her own mind is a ticking time bomb… and Mother has one last secret that will destroy them all.

SOUL SCREAMERS VOL. 2: MY SOUL TO KEEP, REAPER, MY SOUL TO STEAL

(Soul Screamers, #3-4)
by Rachel Vincent

Paperback, 703 pages

Expected publication: November 13th 2012 by Harlequin Teen

ISBN

0373210795 (ISBN13: 9780373210794)

And the scream keeps coming…Don't miss Volume Two of New York Times bestselling author Rachel Vincent's unique and fascinating

Soul Screamers series.

MY SOUL TO KEEP

Aside from the whole "I scream when someone is about to die" thing, Kaylee Cavanaugh's life has gotten better. She's getting to know her dad, doing okay in school and has a hot new boyfriend who understands her in every way. Until the hellion Avari starts tempting everyone with an exotic new drug—demon's breath….

MY SOUL TO STEAL

Now on shaky ground with Nash Hudson, Kaylee is taking their relationship easy. But then Sabine—Nash's ex—storms into their lives. She's determined to get Nash back and there's nothing she won't do to remind him of what they had. And since Sabine has special abilities of her own, Kaylee is headed into a battle she's not sure she can win….

REAPER

—First time in print!—

Though Tod Hudson died two years ago, thanks to his job as a Reaper he's never had to move on or let go of his family—no matter how much Nash would like him to! But few people know about how he came to accept the job of claiming souls….

SPEED OF LIGHT

(Fenestra, #3)
by Amber Kizer

Hardcover: 544 page
Expected publication: November 13th 2012 by Delacorte Books for Young Readers

ISBN-10: 0385741146 ISBN-13: 978-0385741149

Fans will be thrilled with the up and coming book in the Meridian trilogy as the romance between Meridian and Tens heats up. And Juliet returns, but her obsessions leave her open to evil exploitation.

Meridian Sozu is a Fenestra, an angel infused human, destined to transition souls into the next world. Together with Tens Valdes, her soulmate and Protector, they've made a home in Indiana, making sure the dead safely enter the light and aren't stolen by the Dark, known as the Nocti.

Upon rescuing Juliet Ambrose from her terrible childhood, Juliet has become vulnerable without her Protector and grasps at any hope to find her parents, even when it's offered by a proven Nocti, Ms. Asura. Juliet is now faced with the horrible choice between uncovering her past and having a future.

Meanwhile, time may be running out for the hundreds of thousands preparing for the festivities surrounding the Indianapolis 500 car race. As centuries of secrets are revealed, the battles will pit Light versus Dark. Not all with survive as Meridian, Tens, and Julie join forces to try to thwart a potential tragedy.

WITCH WORLD

by Christopher Pike

Hardcover, 528 pages

Expected publication: November 13th 2012 by Simon Pulse

ISBN

1442430281 (ISBN13: 9781442430280)

Witches are real—and each of us may be one—in this all-new paranormal suspense novel from #1 New York Times bestselling author Christopher Pike.Heading off for a weekend in Las Vegas with her friends, Jessie Ralle has only one worry—how to make it through the road trip in the same car with her Ex, Jimmy Kelter. The guy who broke her heart five months ago when he dumped her for no reason. The guy who's finally ready to tell her why he did it, because he wants her back.

But what Jessie doesn't realize is that Jimmy is the least of her problems.

In Las Vegas she meets Russ, a mesmerizing stranger who shows her how to gamble, and who never seems to lose. Curious, Jessie wants to know his secret, and in response, alone in his hotel room, he teaches her a game that opens a door to another reality.

To Witch World.

Suddenly Jessie discovers that she's stumbled into a world where some people can do the impossible, and others may not even be human. For a time she fears she's lost her mind. Are there really witches? Is she one of them?

 

UNDEADLY

(The Reaper Diaries, #1)
by Michele Vail

Paperback, 272 pages

Expected publication: November 20th 2012 by Harlequin Teen

ISBN 0373210469 (ISBN13: 9780373210466)

 The day I turned 16, my boyfriend-to-be died. I brought him back to life. Then things got a little weird…

Molly Bartolucci wants to blend in, date hottie Rick and keep her zombie-raising abilities on the down-low. Then the god Anubis chooses her to become a reaper-and she accidentally undoes the work of another reaper, Rath. Within days, she's shipped off to the Nekyia Academy, an elite school that trains the best necromancers in the world. And her personal reaping tutor? Rath. Who seems to hate her guts.

Rath will be watching closely to be sure she completes her first assignment-reaping Rick, the boy who should have died. The boy she still wants to be with. To make matters worse, students at the academy start turning up catatonic, and accusations fly-against Molly. The only way out of this mess? To go through hell. Literally.

ELEMENTAL

by Antony John

Hardcover, 320 pages

Expected publication: November 21st 2012 by Dial

ISBN

0803736827 (ISBN13: 9780803736825)


A lost colony is reborn in this heart-pounding fantasy adventure set in the near future . . .

Sixteen-year-old Thomas has always been an outsider. The first child born without the power of an Element—earth, water, wind or fire—he has little to offer his tiny, remote Outer Banks colony. Or so the Guardians would have him believe.

In the wake of an unforeseen storm, desperate pirates kidnap the Guardians, intent on claiming the island as their own. Caught between the plague-ridden mainland and the advancing pirates, Thomas and his friends fight for survival in the battered remains of a mysterious abandoned settlement. But the secrets they unearth will turn Thomas' world upside-down, and bring to light not only a treacherous past but also a future more dangerous than he can possibly imagine.

ELIXIR

(Covenant, #3.5)
by Jennifer L. Armentrout

Paperback, 80 pages

Expected publication: November 27th 2012 by Spencer Hill Press

ISBN

1937053415 (ISBN13: 9781937053413)


Aiden St. Delphi will do anything to save Alex.
Even if it means doing the one thing he will never forgive himself for.
Even if it means making war against the gods.

FRAGILE DARKNESS

(Midnight Dragonfly, #3)
by Ellie James

Paperback, 1st Edition, 352 pages

Expected publication: November 27th 2012 by St. Martin's Griffin

ISBN

0312647042 (ISBN13: 9780312647049)


Mystery, suspense, romance and a touch of the paranormal, makes Fragile Darkness a strong, unique entry into the YA market!   How do you stop someone you can't see? For as long as she can remember, sixteen-year-old psychic Trinity Monsour has seen things before they happen. But now, in the wake of tragedy, her visions have gone dark. She can still feel, though, and the danger she senses swirling around a new friend sends her into the New Orleans party scene, where nothing is as it seems, surprises wait at every turn, and the last guy she wants to see is the one she needs the most: the mercurial Dylan Fourcade, part stranger, part friend, part so much more.

It's the so much more that confuses her. How can she be drawn to someone she barely knows?

But whether she wants him there or not, he's by her side, shadowing her every step of the way, until the darkness clears, and a shocking truth emerges—a truth that changes everything.

LULLABY

(Watersong, #2)
by Amanda Hocking

Hardcover, 290 pages

Expected publication: November 27th 2012 by St. Martin's Griffin
ISBN-10: 1250005655 ISBN-13: 978-1250005656


Harper only wanted a safe, normal life. But when her younger sister Gemma runs off with a dangerous clique of beautiful girls, Penn, Thea, and Lexi, everything changes. Vowing to get her sister back no matter what the cost, Harper must face dangers unlike any she's ever experienced. Fortunately, she has Daniel by her side, a gorgeous guy who's devoted to helping her find her sister—and who's immune to the girls' dark powers.

While Harper searches for her sister, Gemma struggles to adjust to her new life. Gemma's powers are growing by the day, and the longer she lives with her new "sisters," the harder it is to resist entering their magical world. It's a realm both dark and beautiful, and where she's plagued by strange hungers and unspeakable needs. Just as she's drifting far away from her old life, Harper and Daniel find her…but no one can deny how much she's changed. All she wants is to return to her family and the mortal world, but how can she do that when she's become something else entirely—and will they still love her once they learn the truth?

Prepare to fall under the spell of Lullaby, the second book in the Watersong series from New York Times bestselling author Amanda Hocking.

TOUCHED

(Sense Theives, #1)
by Corrine Jackson

Paperback, 304 pages

Expected publication: November 27th 2012 by Kensington Teen(first published October 29th 2012)

ISBN

0758273339 (ISBN13: 9780758273338)


Remy O'Malley heals people with touch—but every injury she cures becomes her own. Living in a household with an abusive stepfather, she has healed untold numbers of broken bones, burns,and bruises. And then one night her stepfather goes too far.

Being sent to live with her estranged father offers a clean start and she is eager to take it. Enter Asher Blackwell. Once a Protector of Healers, Asher sacrificed his senses to become immortal. Only by killing a Healer can a Protector recover their human senses. Falling in love is against the rules between these two enemies. Because Remy has the power to make Protectors human again, and when they find out, they'll becoming for her—if Asher doesn't kill her first.

This is Book One in the Touched trilogy.
Monthly Must Haves
These are our most anticipated November releases:
| | | |
| --- | --- | --- |
| Abigail's Picks | Julia's Picks | Kristina's Pick's |
|     |    |     |
What are your must have titles for November? Tell us in the comments.
---
Authors/Publishers: have a book coming out soon?
Request a Review or schedule a visit/giveaway
Please leave a comment if we missed a title and we will update this post.