There's a lot of discussion of color and texture this week.  From Amanda Sun's sublime INK to the more hit or miss cover of Piper Maitland's next book.  Enjoy this week's batch of new cover reveals.
Ink (The Paper Gods #1) by Amanda Sun
Expected publication: June 25th 2013 by Harlequin Teen
Source: Goodreads
Covers in Series
N/A
I looked down at the paper, still touching the tip of my shoe. I reached for it, flipping the page over to look.
Scrawls of ink outlined a drawing of a girl lying on a bench.
A sick feeling started to twist in my stomach, like motion sickness.
And then the girl in the drawing turned her head, and her inky eyes glared straight into mine.
On the heels of a family tragedy, the last thing Katie Greene wants to do is move halfway across the world. Stuck with her aunt in Shizuoka, Japan, Katie feels lost. Alone. She doesn't know the language, she can barely hold a pair of chopsticks, and she can't seem to get the hang of taking her shoes off whenever she enters a building.
Then there's gorgeous but aloof Tomohiro, star of the school's kendo team. How did he really get the scar on his arm? Katie isn't prepared for the answer. But when she sees the things he draws start moving, there's no denying the truth: Tomo has a connection to the ancient gods of Japan, and being near Katie is causing his abilities to spiral out of control. If the wrong people notice, they'll both be targets.
Katie never wanted to move to Japan—now she may not make it out of the country alive.
No Author Comment Available.
Abigail's Thoughts
There are so many interesting contradictions here from the traditional Japanese water color design but the very American looking model…really fits with the description.
Julia's Thoughts 
I love the parchment texture and visible brush strokes.  I wish there was some accent or color in the top, however, it looks bare (this may be fixed by cover quotes).
Kristina's Thoughts
Very pretty. I love the water color effect.
Phoenix (Black City #2) by Elizabeth Richards
Expected publication: June 2013 by G.P. Putnam's Sons BFYR
Source: Author's Blog
Covers in Series
The much anticipated second book in the enthralling Black City series
Engaged to be married, Ash and Natalie are just starting to build a life together, when things in the United Sentry States go from bad to worse. Ash and Natalie find themselves at the center of the turmoil when dictator Purian Rose threatens Natalie's life unless Ash votes in favor of Rose's law—a law that will send Darklings and other dissenters to a deadly concentration camp known as the Tenth.
Ash can't bring himself to trade Natalie's life for those of millions of Darklings. The only way to save everyone is to escape Black City and find the Ora, a powerful weapon that could take down Purian Rose for good. But fleeing the city and finding this weapon is easier said than done, if it even exists, and becomes a quest that could tear Ash and Natalie apart, even pushing them into the arms of others.
"The cover for PHOENIX (A Black City Novel, #2) is now live, and it's a beauty! *SQUEEEEE*" – Elizabeth Richards
Abigail's Thoughts
From a shattered frozen rose to a burning feather, these are strong images, but I'm not esspecially drawn to either one.
Julia's Thoughts 
I love the movement and color in these covers, very eye catching.
Kristina's Thoughts
The burning feather is awesome!
Guardian Demon (The Guardians #8) by Meljean Brook
Expected publication: May 7th 2013 by Berkley
Source: Author's Blog
Covers in Series
In this thrilling conclusion to the Guardian series, New York Times bestselling author Meljean Brook delivers another stunning page-turner, in which the fate of humanity depends upon a tortured warrior winning the trust—and heart—of the woman he wounded…
After a terrifying encounter in Hell destroys her trust in Michael, the Guardian's powerful leader, former detective Andromeda Taylor is ready to call it quits as one of the angelic warriors and resume her human life again. But when demonic forces threaten her closest friends and she uncovers a terrifying plot devised by Lucifer, Taylor is thrown straight into Michael's path again…
To defeat Lucifer, Michael needs every Guardian by his side—and he needs Taylor more than any other. The detective is the key to keeping his own demonic side at bay, and Michael will do anything to protect her and keep her close. And when Taylor manifests a deadly power, her Gift might tip the scales in the endless war between Heaven and Hell…or it might destroy them both with a single touch.
"I heart Cliff Nielsen […]" – Meljean Brook
Abigail's Thoughts
The covers for this series have gotten better with each book so it's fitting that the series ender is the best yet. Cliff Nielsen brings this amazing illumination to his covers and it's so gorgeous here I can't stop looking. Would kill for a larger image.
Julia's Thoughts 
Wow.  Wow!  Very epic and gothic.  I love the color of her hair and the fact that the cover dude looks like a real person (albeit ripped and with wings).  This could come off a cathedral ceiling!
Kristina's Thoughts
Very nice. It looks like it could be a painting in a museum.
Assassin's Touch (Iron Portal #1) by Laurie London
Expected publication: November 1st 2012
Source: Author's Blog
Covers in Series
N/A
Two worlds. Two enemies.
Haunted by loss, Cascadian assassin Rickert D'Angelus is on a mission of vengeance. Determined to stop the Pacifican army from finding a portal to his world, he leads a group of warriors into New Seattle with one goal—to kill all Pacifican soldiers.
Neyla Trihorn had the perfect life until a deadly accident revealed her latent para-abilities. Now, the former fashion designer is the Pacifican army's hottest commodity in their fight against the invaders.
When Rickert discovers a beautiful, unconscious soldier on a cold mountain ledge near the portal, he realizes she's a Protection-Talent and cannot be killed. To prevent the army from using her skills again, he takes her as his prisoner instead.
One fated touch…
But when he pulls her into his arms, a sexy and compelling vision appears, awakening something inside him. Something he can't ignore.
Torn between duty and passion, Rickert must decide if the vision is a Talent trick designed to foil the enemy or the answer to his deepest desires…
"Meet Rickert D'Angelus. Isn't he hot?! Trish Pickyme is the talented cover artist and she used one ofJenn LeBlanc's images. I think he'd look really good on your Goodreads shelf. :-)" – Laurie London
Abigail's Thoughts
The warm colors blend nicely, but I'm missing an element to set it apart from the army of similar PNR covers. Then again, London's Sweetblood covers are a hard act to follow.
Julia's Thoughts 
Not sure why this guy is pivoting at the waist like an action figure but it makes him look like's sucking in his stomach for the camera. I like the color and the image treatment, it almost looks like a painting.
Kristina's Thoughts
Boring and I dont really like the look of the straps across his chest.
Night's Darkest Embrace by Jeaniene Frost
Expected publication: November 13th 2012 by Pocket Star
Source: Author's Blog
Covers in Series
N/A
Enter the dark realm of Nocturna in Jeaniene Frost's redhot tale, where blisteringly sexy Raphael dominates the demons of a lawless dimension and tries to help a beautiful young woman avenge her cousin's disappearance.
No Author Comment Available.
Abigail's Thoughts
For a novella, I'll give the basic font a pass. Plus that looks like Paul Marron to me which always gets a thumbs up.
Julia's Thoughts 
This twist works for me, but the font and centering is too on the nose.  For a novella, however, good job.
Kristina's Thoughts
Simple but its a novella so I'll take the simple shirtless guy cover.
Expected publication: March 2013
Source: Tez Says
Covers in Series
No Description Available.
No Author Comment Available.
Abigail's Thoughts
DEVIL'S PUNCH remains my favorite cover, but once again the moody saturation of color rocks.
Julia's Thoughts 
The picture of this cover model looks a little out of sync with the background, it gives the cover a bit of a collage feel that wasn't there on the previous covers.
Kristina's Thoughts
I like the warm colors used.
Dark Halo (Angel Eyes #3) by Shannon Dittemore
Unknown Date
Source: Author's Blog
Covers in Series
No Description Available.
"I absolutely love it. I think it's my favorite, but what do you guys think???" – Shannon Dittemore
Abigail's Thoughts
Talk about a 180. This is so creepy/intense/cool. Very different from the sweet feel of the first two.
Julia's Thoughts 
Definitely my favorite of the series.  I like the greys behind the blue pop, though the feathers across the face look a little coy for such a strong, masculine brow.
Kristina's Thoughts
Wow! Very intense. I love the shocking blue eyes…I mean eye.
Guardians of Stone (The Relic Seekers #1) by Anita Clenny
Expected publication: December 4th 2012 by Montlake Romance
Source: Author's Blog
Covers in Series
N/A
Kendall Morgan is a human bloodhound. Spending her childhood hunting relics with her ambitious archeologist father, she knew the two of them shared a sixth sense for the history and location of objects—sometimes even people. What she didn't know was that their paranormal gift could ultimately be their undoing.
After the tragic plane crash that killed her father as well as her childhood best friend, Kendall dedicated her life to finding and protecting relics. When mysterious, sexy billionaire Nathan Larraby hires her for his latest expedition—the search for four powerful relics —she's thrown into a world of high-octane danger. He sends brooding mercenary Jake Stone to watch Kendall's back, but he may have created danger of a different kind.
As the team chases down clues, a man called the Reaper makes a play for the artifacts and will stop at nothing to put them to his own sinister use. What's worse is that Nathan hasn't told the whole story, and the dark secrets he's keeping could cost them the mission…and their lives.
No Author Comment Available.
Abigail's Thoughts
This feels reminiscent of Yasmine Galenorn's Otherworld covers…not a bad comparison.
Julia's Thoughts 
Simple but strong.  The colors are muted, but I love the symbol behind her and the way flourishes climb up her legs.  I also like the title font and her little smile.
Kristina's Thoughts
I like the 'stargate' in the back. What its not a Stargate reference? Well its still a cool looking stone.
Magic at Midnight by Gena Showalter
Expected publication: February 5th 2013 by Berkley
Source: Wanton Thoughts and Wicked Scribes
Covers in Series
N/A
TOGETHER FOR THE FIRST TIME
Two charmed and sexy novellas set in Mysteria, the beguiling little Colorado town where magic is in the air and passions run high—and not because of the altitude . . .
Hundreds of years ago, in the mountains of Colorado, Mysteria was founded by a random act of demonic kindness. Today, it's a magnet for the supernatural, where magic quietly coexists with the mundane world. But now two sisters are about to unleash a tempest of seduction that will have tongues wagging for centuries to come . . .
The Witches of Mysteria and the Dead Who Love Them 
Genevieve is a witch with a bad case of unrequited love for a local bar owner. But is his sudden change of heart the result of a love potion—or a literally breathtaking passion?
A Tawdry Affair 
Glory, witch of love, wants her man. Unfortunately, he barely knows she exists—until a magic pen brings her creative fantasies of seduction, sex, and delicious revenge to life.
No Author Comment Available.
Abigail's Thoughts
It's a little odd the way he seems to be growling at her…
Julia's Thoughts 
How is this a Showalter cover, I can't believe she doesn't get better covers than this. It looks like an old category cover (with the colors and the way the heroine is posed) and the hero is completely freaky looking.  What is with his mouth?
Kristina's Thoughts
Perhaps he is showing her that he brushed his teeth? They are quite white. I like the red tones.
Renegade (Ripper #2) by Amy Carol Reeves
Expected publication: April 2013 by Flux
Source: Author's Blog
Covers in Series
No Description Available.
No Author Comment Available.
Abigail's Thoughts
I could have done without the faint floating head, but I do like the colors.
Julia's Thoughts 
Very fantasy/historical, this cover would have really appealed to me as a teen.  The cover model looks strong and mysterious (though I agree with Abigail, lose the head).
Kristina's Thoughts
A change from the previous cover. I kind of like it. It has a cool, bleak feel.
Expected publication: April 23rd 2013 by Greenwillow Books
Source: Novel Novice
Covers in Series
The sequel to Masque of the Red Death, which Melissa Marr called, "Haunting and beautiful." Araby Worth is poised either to save her city, or to abandon it. In a novel that embodies dark, sexy, tragic, and fearless, Bethany Griffin concludes her incredible, atmospheric reimagining of Edgar Allan Poe's classic short story.
Araby Worth's city is on fire. Her brother is dead. Her best friend could be soon. Her mother is a prisoner, her father is in hiding. And the two boys who stole her heart have both betrayed her. But Araby has found herself, and she is going to fight back. Inspired by one of Edgar Allan Poe's most compelling stories, "The Masque of the Red Death," Bethany Griffin has spun two sultry and intricate novels about a young woman who finds herself on the brink of despair but refuses to give in. Decadent masquerades, steamy stolen moments, and sweeping action are set in a city crumbling from neglect and tragedy. A city that seeps into your skin. Dance of the Red Death is the riveting conclusion to the dark and fascinating saga of an unforgettable heroine.
No Author Comment Available.
Abigail's Thoughts
The purple color is an odd choice. The composition is different enough from the previous cover that I don't know why they didn't just keep it red.
Julia's Thoughts 
Purple for the  "red death"?  That choice of accent color really distracts me.
Kristina's Thoughts
I like it! Her outfit looks almost Spanish. I kind of like the purple. It gives the cover an eerie/deathly quality.
A Requiem for Daylight (Untitled #2) by Piper Maitland
Expected publication: February 5th 2013 by Berkley
Source: Wanton Thoughts and Wicked Scribes
Covers in Series
No Description Available.
No Author Comment Available.
Abigail's Thoughts
There is some confusion about whether or not this is the final cover since there is a different title floating around with potentially a different cover. After seeing this, I hope there is another one.
Julia's Thoughts 
Despite my dislike of photoshopped eyes, this one works for me.  The glaze on the cover model is eye catching and creepy, and matches the texture of book one.
Kristina's Thoughts
I can't put my finger on it but I just don't like this. And pick a title!
Promises to Keep by Amelia Atwater-Rhodes
Expected publication: March 12th 2013 by Delacorte Books for Young Readers
Source: Goodreads
Covers in Series
N/A
The compendium of creations (SingleEarth, the Bruja guilds, the Midnight empire) intertwine in an exciting, unsettling plot featuring happenings both accidental and deliberate that will forever change the alternate landscape inhabited by vampires, Tristes, shapeshifters et al.
It all begins with a wrong turn and a crashed party, and from there it's an epic clash of elements and the promise of more chaos still to come. At the center of the storm is Jay, a young vampire hunter that no one would ever have predicted might be earth's best bet to thwart the rise of a vampire-controlled slave empire called Midnight.
Teens will find themselves drawn to Jay, who struggles to prove his worth even while he has his own fears that those who have written him off may be right to do so.
No Author Comment Available.
Abigail's Thoughts
Is there a conspiracy to give this woman the worst covers ever? The background isn't too terrible compared to her last cover, but the font is distractingly bad.
Julia's Thoughts 
Simpler would have been better, the title font is jarring even without the swirls around it.  I like the image, but it's overpowered by the title and author fonts.
Kristina's Thoughts
I think I get what they are trying to do with the blury distorted image but its kind of hard to figure out what is going on.
Afterglow (Wildefire #3) by Karsten Knight
Expected publication: November 12th 2013 by Simon & Schuster Children's Publishing
Source: Author's Blog
Covers in Series
No Description Available.
"What I love most about Laurent's work is that, rather than just settling for a cover that looked "cool," he went the extra mile to actually tell a story as you progress from panel to panel. Each flower also parallels Ashline's journey in that particular novel: The lone black calla igniting in a field of ordinary lilies, just as Ashline experiences her own awakening as a goddess amongst mortals in WILDEFIRE. One orchid struggles not to succumb to the primordial, earth-rending chaos around it, just as the scheming of a villainous trickster tears Ashline's world apart in EMBERS & ECHOES. And finally the plumeria, still burning bright against the smoldering remains around it, just as…well, I guess you'll have to wait to read AFTERGLOW to get this connection." – Karsten Knight
Abigail's Thoughts
These covers never fail to intrigue me. This flame coming out of the flower like a candle is another winner (love how the flame is curved around the 'R').
Julia's Thoughts 
Wow, absolutely gorgeous!  A perfect match for the series, too.
Kristina's Thoughts
I like the flame coming up from the flower. A three of these covers are very cool. I like the repeat of the stones and fire imagery on all three covers.
Under the Light (Light #2) by Laura Whitcomb
Expected publication: May 14th 2013 by Houghton Mifflin Harcourt
Source: Goodreads
Covers in Series
Helen needed a body to be with her beloved and Jenny needed to escape from hers before her spirit was broken. It was wicked, borrowing it, but love drives even the gentlest soul to desperate acts.
When Jenny returns to her body, she finds that someone has been living her life while she was away. She doesn't remember being Billy's lover or defying her family. But now she is faced with the consequences. And Helen, who has returned to warn Jenny—to help her—finds herself trapped, haunting the girl she wished to save.
In this captivating companion novel to A Certain Slant of Light, the love story between Jenny and Billy begins out-of-body—where they can fly and move the stars–and continues into the tumultuous realm of the living, where they are torn away from each other even as they slowly remember their spirits falling in love.
No Author Comment Available.
Abigail's Thoughts
I do like this image, but the font makes it feel self-pub
Julia's Thoughts 
I love the angle and lighting of this image, it definitely draws me in.  This is my favorite of the series.
Kristina's Thoughts
Nice but it looks like it could be any sort of book genre.

And our picks for Best & Worst covers of the week…
Best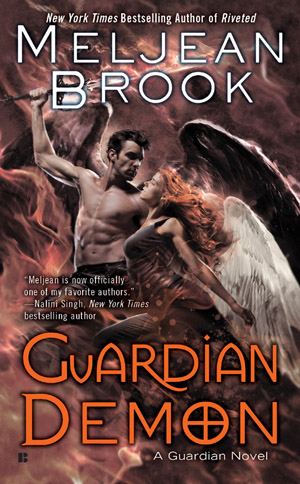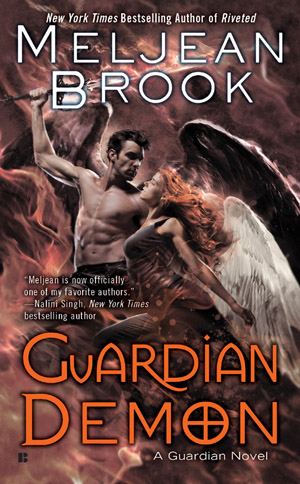 Worst
Leave a comment and tell us your picks for Best and Worst covers? See even more covers on our Pinterest board.

---
Have a cover we should include in an upcoming post? Or want us to reveal a cover? Fill out our Cover Submit form