It's the last day of the month which means it's time to check out what we're going to be reading next month in: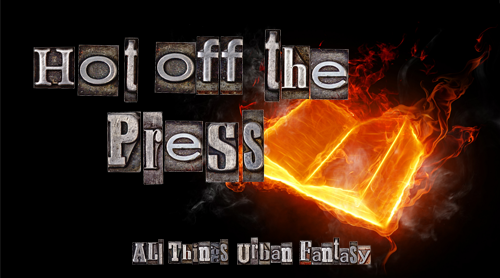 Want to know what titles came out in previous months? View all the previous Hot Off The Press posts
We thought August had a lot of releases, but we've actually crossed into triple digits for September.  The lean, mean, blogging machine known as Kristina spent hours adding them all to this post (how much do we love her?).  Hopefully, you'll be anxious to get your hands on a few (we've each listed our top two picks at the bottom).
The last Deadly Destinations post went live this morning.  You have until tomorrow to enter all 62 giveaways and win 90+ books.  Don't miss out!  Enter here.
Also, All Things Urban Fantasy has been nominated for several Bloggy Awards.  We're up against some HUGE blogs, but we'd love to scrap together a few votes.  You can vote for us in the Most Influential Blog & Best Group Blog categories.  Voting is done via embedded polls, so it literally just takes one click (no signing up/logging in etc).  You can even help spread the word about our nominations:
Please vote for All Things Urban Fantasy as The Most Influential blog in the Bloggy Awards bit.ly/Rh3ruo

— All Things UF (@AllThings_UF) August 27, 2012
All Things Urban Fantasy is up for Best Group Blog in the Bloggy Awards.Go Vote! bit.ly/PoryXx

— All Things UF (@AllThings_UF) August 28, 2012
—————————————–
*Release dates are subject to change.  Click '+ Description' to reveal the full description. Please visit our Titles Received For Review page to see which of these titles will be reviewed this month.
50 Adult Titles Releasing in September
 

CHARMING BLUE

(Fates, #8) by Kristine Grayson

Mass Market Paperback

Expected publication: September 1st 2012 by Sourcebooks Casablanca

ISBN

1402263740 (ISBN13: 9781402263743)

Once upon a time…he was the most handsome of princes. But now he's a lonely legend, hobbled by dark history. With too many dead in his wake, Bluebeard escapes through the evil spell of alcohol. But it's a far different kind of spell that's been ruining his life for centuries. Jodi Walters is a fixer, someone who can put magic back in order. But Blue has a problem she's never encountered. And worse, she finds herself perilously attracted to him.

 

LIFESTYLES OF THE RICH AND UNDEAD

(Dark Ones, #10.6) by Katie McAlister

ebook, 40 pages

Expected publication: September 2012 by Pocket Star

A delightful e-short story from New York Times and USA TODAY bestselling author Katie MacAlister, featuring the vampire hero of her novella "Shades of Gray," from the upcoming Pocket Books paranormal romance anthology The Undead in My Bed.

Ladies, be sure to catch our interview with the reclusive, oh-so-sexy Dark One Grayson Soucek, when he talks to our reporter about what it's like to be one of the Otherworld's most eligible (and titled!) bachelors. Gray dishes all on what he's looking for in a permanent blood donor, his turn-ons and turn-offs, and what he likes on a date (hint—dinner in a romantic dungeon is one way to this vampire's heart). It's all in our next edition of Lifestyles of the Rich and Undead!

 

CLEAN: A MINDSCAPE INVESTIGATION NOVEL

(Mindscape Investigations, #1) by Alex Hughes

Paperback, 1st Edition, 352 pages

Expected publication: September 4th 2012 by Roc

ISBN

0451464753 (ISBN13: 9780451464750)

A RUTHLESS KILLER—OUT OF SIGHT, OUT OF MIND I used to work for the Telepath's Guild before they kicked me out for a drug habit that wasn't entirely my fault. Now I work for the cops, helping Homicide Detective Isabella Cherabino put killers behind bars. My ability to get inside the twisted minds of suspects makes me the best interrogator in the department. But the normals keep me on a short leash. When the Tech Wars ripped the world apart, the Guild stepped up to save it. But they had to get scary to do it—real scary. Now the cops don't trust the telepaths, the Guild doesn't trust me, a serial killer is stalking the city—and I'm aching for a fix. But I need to solve this case. Fast. I've just had a vision of the future: I'm the next to die.

 

A LADY AND HER MAGIC

by Tammy Falkner

Mass Market Paperback, 352 pages

Expected publication: September 4th 2012 by Sourcebooks Casablanca

ISBN

1402268122 (ISBN13: 9781402268120)

Only a fool would get between…A Lady and Her Magic.

Rules Are Made To Be Disobeyed…

Sophia Thorne is new to the Regency's glittering high society, which resembles her magical homeland only insofar as both places are filled with ridiculous rules. Which means no matter where she goes, she's bound for trouble…

And Scandals Are Meant To Be Shocking…

The Duke of Robinsworth has flaunted and shocked society for years. In a moment of fateful mischief, Robinsworth encounters the enchanting and distinctly scandalous Sophia. Between her streak of magical mischief and his penchant for scandal, they're about to take rule-breaking to a whole new level…

 

AN APPLE FOR THE CREATURE

Edited by Charlaine Harris

Hardcover, 352 pages

Expected publication: September 4th 2012 by Ace Hardcover

ISBN

0425256804 (ISBN13: 9780425256800)

Includes a never-before-published Sookie Stackhouse story!

What could be scarier than the first day of school? How about a crash course in the paranormal from Charlaine Harris and Toni L. P. Kelner, editors of Home Improvement: Undead Edition? Your worst school nightmares—taking that math test you never studied for, finding yourself naked in school assembly, not knowing which door to enter—will pale in comparison to these thirteen original stories that take academic anxiety to whole new realms.

In #1 New York Times bestselling author Charlaine Harris's story, "Playing Possum," Sookie Stackhouse brings enough birthday cupcakes for her nephew's entire class but finds she's one short when the angry ex-boyfriend of the school secretary shows up.

When her guardian, Kate Daniels, sends her undercover to a school for exceptional children, teenaged Julie learns an all-new definition of "exceptional," in New York Times bestselling author Ilona Andrews's "Magic Tests."

For those who like fangs with their forensics, New York Times bestselling author Nancy Holder offers "VSI," in which FBI agent Claire is tested as never before in a school for Vampire Scene Investigation.

And in New York Times bestselling author Thomas Sniegoski's "The Bad Hour," Remy Chandler and his dog Marlowe find evil unleashed in an obedience school.

You'll need more than an apple to stave off the creatures in these and nine other stories. Remember your first lesson: resistance is fruitless!

Includes stories by: ILONA ANDREWS, AMBER BENSON, RHYS BOWEN, MIKE CAREY, CHARLAINE HARRIS, DONALD HARSTAD, STEVE HOCKENSMITH, NANCY HOLDER, FAITH HUNTER, TONI L.P. KELNER, MARJORIE LIU, JONATHAN MABERRY, THOMAS SNIEGOSKI

 

ARCHANGEL'S STORM

(Guild Hunter, #5) by Nalini Singh

Mass Market Paperback, 336 pages

Expected publication: September 4th 2012 by Berkley Sensation

ISBN

0575119497 (ISBN13: 9780575119499)

With wings of midnight and an affinity for shadows, Jason courts darkness. But now, with the Archangel Neha's consort lying murdered in the jewel-studded palace that was his prison and her rage threatening cataclysmic devastation, Jason steps into the light, knowing he must unearth the murderer before it is too late.

Earning Neha's trust comes at a price—Jason must tie himself to her bloodline through the Princess Mahiya, a woman with secrets so dangerous, she trusts no one. Least of all an enemy spymaster.

With only their relentless hunt for a violent, intelligent killer to unite them, Jason and Mahiya embark on a quest that leads to a centuries-old nightmare… and to the dark storm of an unexpected passion that threatens to drench them both in blood.

 

ASHES OF HONOR

(October Daye, #6) by Seanan McGuire

Paperback, 368 pages

Expected publication: September 4th 2012 by DAW

ISBN

0756407494 (ISBN13: 9780756407490)

It's been almost a year since October "Toby" Daye averted a war, gave up a county, and suffered personal losses that have left her wishing for a good day's sleep. She's tried to focus on her responsibilities—training Quentin, upholding her position as Sylvester's knight, and paying the bills—but she can't help feeling like her world is crumbling around her, and her increasingly reckless behavior is beginning to worry even her staunchest supporters.

To make matters worse, Toby's just been asked to find another missing child…only this time it's the changeling daughter of her fellow knight, Etienne, who didn't even know he was a father until the girl went missing. Her name is Chelsea. She's a teleporter, like her father. She's also the kind of changeling the old stories warn about, the ones with all the strength and none of the control. She's opening doors that were never meant to be opened, releasing dangers that were sealed away centuries before—and there's a good chance she could destroy Faerie if she isn't stopped.

Now Toby must find Chelsea before time runs out, racing against an unknown deadline and through unknown worlds as she and her allies try to avert disaster. But danger is also stirring in the Court of Cats, and Tybalt may need Toby's help with the biggest challenge he's ever faced.

Toby thought the last year was bad. She has no idea.

 

A TALE OF TWO VAMPIRES

(Dark Ones,#10) by Katie McAlister

Paperback, 352 pages

Expected publication: September 4th 2012 by Signet

ISBN

0451237730 (ISBN13: 9780451237736)

Time isn't always on a vampire's side….

Iolanthe Tennyson has had a very bad year—due in part to the very bad men in her life. So she's accepted her cousin's invitation to spend the summer in Austria to indulge her photography hobby. Rumors of a haunted forest there draw Iolanthe into the dark woods—and into the eighteenth century….

Nikola Czerny is a cursed man, forced by his half brothers to live forever as a Dark One. But his miserable existence takes an intriguing turn when a strange, babbling woman is thrown in his path. Iolanthe claims to know Nikola's daughter—three hundred years in the future. She also knows what fate—in the form of his murderous half brothers—has in store for him. If only she knew the consequences of changing the past to save one good, impossibly sexy vampire…

 

DEAD MANN RUNNING

(Hessius Mann, #2) by Stefan Petrucha

Paperback, 352 pages

Expected publication: September 4th 2012 by Roc

ISBN

0451464745 (ISBN13: 9780451464743)

Just because a bullet has your name on it, doesn't mean you shouldn't duck…

Either I'm stubborn or it's rigor mortis, but being dead didn't stop me from being a detective. But it's tough out there for a zombie. These days the life-challenged have to register and take monthly tests to prove our emotional stability. See, if we get too low, we go feral. And I've been feeling down lately myself.

So when a severed arm – yeah, just the arm – leaves a mysterious briefcase in my office, my assistant Misty thinks figuring out where it came from will keep me on track. But this job goes deeper and darker than I imagined.

Turns out the people after the briefcase know more about my past life than I can remember, and even more about what I've become.

 

HOW TO DRIVE A DRAGON CRAZY

(The Dragon Kin, #6) by G.A. Aiken

Mass Market Paperback, 352 pages

Expected publication: September 4th 2012 by Zebra

ISBN

1420108905 (ISBN13: 9781420108903)

Some things never go away, like vile enemies, bad ale, and annoying kin. Honestly, though, I thought I was finished with the one dragon I'd have done anything for: Éibhear the Blue, a big, gorgeous, blue-haired beast who thinks the world belongs to him. The world and, apparently, me.

If Éibhear wants to play the caring hero and travel into the most forsaken of Gods forsaken lands to protect the one woman who doesn't need it — namely me — I'll let him. Because while I'm trying to fulfill a ridiculous quest for a pushy god, I'm going to draw this overconfident warlord much too close, rekindle his fires, and enjoy every minute of his delicious defeat…

 

IN A FIX

by Linda Grimes

Paperback, 336 pages

Expected publication: September 4th 2012 by Tor Books

ISBN

0765331802 (ISBN13: 9780765331809)

The start of an original new urban fantasy series starring human chameleon Ciel Halligan

Snagging a marriage proposal for her client while on an all-expenses-paid vacation should be a simple job for Ciel Halligan, aura adaptor extraordinaire. A kind of human chameleon, she's able to take on her clients' appearances and slip seamlessly into their lives, solving any sticky problems they don't want to deal with themselves. No fuss, no muss. Big paycheck.

This particular assignment is pretty enjoyable… that is, until Ciel's island resort bungalow is blown to smithereens and her client's about-to-be-fiancé is snatched by modern-day Vikings. For some reason, Ciel begins to suspect that getting the ring is going to be a tad more difficult than originally anticipated.

Going from romance to rescue requires some serious gear-shifting, as well as a little backup. Her best friend, Billy, and Mark, the CIA agent she's been crushing on for years—both skilled adaptors—step in to help, but their priority is, annoyingly, keeping her safe. Before long, Ciel is dedicating more energy to escaping their watchful eyes than she is to saving her client's intended.

Suddenly, facing down a horde of Vikings feels like the least of her problems.

 

KISS OF STEAL

(London Steampunk, #1) by Bec McMaster

Mass Market Paperback, 448 pages

Expected publication: September 4th 2012 by Sourcebooks Casablanca

ISBN

1402270275 (ISBN13: 9781402270277)

He craves her like no other…

Honoria Todd has no choice. Only in the dreaded Whitechapel district can she escape the long reach of the Duke of Vickers. But seeking refuge there will put her straight into the hands of Blade, legendary master of the rookeries. No one would dare cross him, but what price would he demand to keep her safe?

Ever since Vickers infected him with the craving, Blade has been quicker, stronger, almost immortal—and terrified of losing control of the monster within. Honoria could be his perfect revenge against the duke…or the salvation he never dared to dream of.

 

PRIMAL POSSESSION

(Moon Shifter, #2) by Katie Reus

Mass Market Paperback, 368 pages

Expected publication: September 4th 2012 by Signet Eclipse

ISBN

0451237781 (ISBN13: 9780451237781)

To protect her, he will unleash the beast within…

As his pack's second-in-command, lupine shifter Liam Armstrong gives orders and takes what he wants—until he meets red-headed, blue-eyed December McIntyre. Liam knows the human beauty is his intended mate the moment he sees her, but December is far too strong-willed to accept his protection.

December, whose brother is the town sheriff, has every reason to mistrust shifters after one killed her youngest sibling. But the forceful and handsome Liam has gotten under her skin in a way she hadn't thought possible, and the desire she feels for him is almost too much to bear.

When a radical hate group targets all humans known to sympathize with paranormal beings, December is attacked in her bookstore. Reluctantly, she turns to the only one who can help her: Liam. And he is going to take her to places within herself she never knew existed.

 

SUPERNATURAL BORN KILLERS

(Pepper Martin, #9) by Casey Daniels

Paperback, 304 pages

Expected publication: September 4th 2012 by Berkley

ISBN

0425251527 (ISBN13: 9780425251522)

As Garden View Cemetery's new community relations manager, Pepper is feeling overwhelmed with planning the annual party to attract new sponsors, especially when a murdered ghost starts leaving puddles all over the place.

The dead man is her skeptical ex-boyfriend Quinn's former partner Jack Haggarty—and he isn't going away until Pepper figures out the real reason behind his murder. Now, Pepper has to convince Quinn he's the real deal and investigate Jack's death—before someone else meets an end in a watery grave…

 

THE ASYLUM INTERVIEWS: TRIXIE

(The Asylum Interviews, #0.6) by Jocelynn Drake

Kindle Edition, ebook, 100 pages

Expected publication: September 4th 2012 by Harper Voyager

The second of two prequel stories to Jocelynn Drake's Angel's Ink.

Gage's ex-girlfriend is back in town and needs help escaping a master vampire. While not the easiest of tasks, he certainly didn't count of getting help from a mysterious woman with a few secrets of her own.

 

THE DIRTY STREETS OF HEAVEN

(Bobby Dollar, #1) by Tad Williams

Hardcover, 400 pages

Expected publication: September 4th 2012 by DAW Hardcover

ISBN

0756407680 (ISBN13: 9780756407681)

Bobby Dollar is an angel—a real one. He knows a lot about sin, and not just in his professional capacity as an advocate for souls caught between Heaven and Hell. Bobby's wrestling with a few deadly sins of his own—pride, anger, even lust.

But his problems aren't all his fault. Bobby can't entirely trust his heavenly superiors, and he's not too sure about any of his fellow earthbound angels either, especially the new kid that Heaven has dropped into their midst, a trainee angel who asks too many questions. And he sure as hell doesn't trust the achingly gorgeous Countess of Cold Hands, a mysterious she-demon who seems to be the only one willing to tell him the truth.

When the souls of the recently departed start disappearing, catching both Heaven and Hell by surprise, things get bad very quickly for Bobby D. End-of-the-world bad. Beast of Revelations bad. Caught between the angry forces of Hell, the dangerous strategies of his own side, and a monstrous undead avenger that wants to rip his head off and suck out his soul, Bobby's going to need all the friends he can get—in Heaven, on Earth, or anywhere else he can find them.

You've never met an angel like Bobby Dollar. And you've never read anything like The Dirty Streets of Heaven.

Brace yourself—the afterlife is weirder than you ever believed.

 

THE KINGMAKERS

(Vampire Empire, #3) by Clay Griffith

Paperback, 374 pages

Expected publication: September 4th 2012 by Pyr

ISBN

1616146745 (ISBN13: 9781616146740)

A war to the death.

Empress Adele has launched a grand crusade against the vampire clans of the north. Prince Gareth, the vampire lord of Scotland, serves the Equatorian cause, fighting in the bloody trenches of France in his guise as the dashing Greyfriar. But the human armies are pinned down, battered by harsh weather and merciless attacks from vampire packs.

To even the odds, Adele unleashes the power of her geomancy, a fearsome weapon capable of slaughtering vampires in vast numbers. However, the power she expends threatens her own life even as she questions the morality of such a weapon.

As the war turns ever bloodier and Adele is threatened by betrayal, Gareth faces a terrible choice. Their only hope is a desperate strike against the lord of the vampire clans—Gareth's brother, Cesare. It is a gamble that could win the war or signal the final days of the Greyfriar.

The Vampire Empire trilogy rushes to a heart-wrenching conclusion of honor and love, hatred and vengeance, sacrifice and loss.

THE MAP OF THE SKY: A NOVEL

(Tilogia Victoriana, #2) by Felix J. Palma

Hardcover, 576 pages

Expected publication: September 4th 2012 by Atria Books

A love story serves as backdrop for The Map of the Sky when New York socialite Emma Harlow agrees to marry millionaire Montgomery Gilmore, but only if he accepts her audacious challenge: to reproduce the extraterrestrial invasion featured in Wells's War of the Worlds. What follows are three brilliantly interconnected plots to create a breathtaking tale of time travel and mystery, replete with cameos by a young Edgar Allan Poe, and Captain Shackleton and Charles Winslow from The Map of Time.

 

THIS CASE IS GONNA KILL ME

by Philipa Bornikova

Paperback, 1st Edition, 320 pages

Expected publication: September 4th 2012 by Tor Books

ISBN

0765326825 (ISBN13: 9780765326829)

What happens when The Firm meets Anita Blake? You get the Halls of Power—our modern world, but twisted. Law, finance, the military, and politics are under the sway of long-lived vampires, werewolves, and the elven Alfar. Humans make the best of rule by "the Spooks," and contend among themselves to affiliate with the powers-that-be, in order to avoid becoming their prey. Very loyal humans are rewarded with power over other women and men. Very lucky humans are selected to join the vampires, werewolves, and elves—or, on occasion, to live at the Seelie Court.

Linnet Ellery is the offspring of an affluent Connecticut family dating back to Colonial times. Fresh out of law school, she's beginning her career in a powerful New York "white fang" law firm. She has high hopes of eventually making partner.

But strange things keep happening to her. In a workplace where some humans will eventually achieve immense power and centuries of extra lifespan, office politics can be vicious beyond belief. After some initial missteps, she finds herself sidelined and assigned to unpromising cases. Then, for no reason she can see, she becomes the target of repeated, apparently random violent attacks, escaping injury each time through increasingly improbable circumstances. However, there's apparently more to Linnet Ellery than a little old-money human privilege. More than even she knows. And as she comes to understand this, she's going to shake up the system like you wouldn't believe….

 

RIVETED

(Iron Seas, #3) by Meljean Brook

Paperback, 416 pages

Expected publication: September 4th 2012 by Berkley Trade

The New York Times bestselling author of The Iron Duke and Heart of Steel returns to the Iron Seas with a riveting new adventure of steampunk and passionate romance . . .   A century after a devastating volcanic eruption forced Iceland's inhabitants to abandon its shores, the island has become enshrouded in legend. Fishermen tell tales of giant trolls guarding the land and of seductive witches who steal men's hearts. But the truth behind the legends is mechanical, not magic—and the mystery of the island a matter of life and death for a community of women who once spilled noble blood to secure their freedom.

Five years ago, Annika unwittingly endangered that secret, but her sister Källa took the blame and was exiled. Now Annika serves on the airship Phatéon, flying from port to port in search of her sister and longing to return home . . . but that home is threatened when expedition leader David Kentewess comes aboard.

Determined to solve the mystery of his own origin, David will stop at nothing to expose Annika's secrets. But when disaster strikes, leaving David and Annika stranded on a glacier and pursued by a madman, their very survival depends on keeping the heat rising between them—and generating lots of steam . ..

 

SURRENDER

(Mimics of Rune, #2) by Aimee Laine

Paperback

Expected publication: September 4th 2012 by J. Taylor Publishing

Face the past or look to the future? Both will hurt. One could kill her.

All her life, Lily Crane has supressed her childhood memories, masking the signs of abuse with a variety of looks. From brunette to blonde, tall to short — as a Mimic, changing shape is her gift. Her right. Her achilles heel.

It's Lily's latest likeness, chosen simply by accident, which threatens to repeat a history she's desperate to forget. Worse, she must do so without the one man who takes all her pain away: Cael Aldridge.

Cael has no intention of leaving Lily on her own. He never has. Now, with the woman he loves in the hands of a predator who wants Lily for her genetics, Cael will do everything he can to bring her home.

Alive.

He can only pray he isn't too late.

 

WOLF PACT

(Wolf Pact,, #1) by Melissa de la Cruz

ebook, 304 pages

Expected publication: September 6th 2012 by Hachette Digital

ISBN

0748119884 (ISBN13: 9780748119882)

Lawson and his brothers escaped from the underworld and now lead desperate, dangerous lives, pursued by the Hounds of Hell from one town to the next, never calling any place home. But when the hounds finally catch up with them and capture the girl Lawson loves, the hunters become the hunted. Lawson will stop at nothing to track down the hounds—especially their ruthless former general—even if the chances of saving Tala are slim. The risks of being recaptured and enslaved by Romulus are high, and the boys' search becomes increasingly perilous as they get closer to the hounds' trail. But an unexpected discovery leads them to the one person who may be the key to winning the inevitable confrontation to come. Meanwhile, Bliss Llewellyn is adjusting to humanity after giving up her immortal vampire life. As she and her aunt Jane unravel the clues surrounding a disturbing attack on a young girl, they find themselves stalked by a terrifying force, so stealthy that Bliss doesn't know who to blame until Jane is taken by the hellhounds themselves. Bliss will do whatever it takes to save her—even if it means joining forces with the insolent, dangerously good-looking boy with a wolf's soul and a too-intimate knowledge of Jane's captors.

 

FULL BLOODED

(Jessica McClain, #1) by Amanda Carlson

Paperback, 352 pages

Expected publication: September 11th 2012 by Orbit

It's not easy being a girl. It's even harder when you're the only girl in a family of werewolves. But it's next to impossible when your very existence spells out the doom of your race… Meet Jessica McClain — she just became part of the pack. In the vein of Kelley Armstrong and Patricia Briggs, a new urban fantasy that rewrites the werewolf myth…

 

THE BLINDING KNIFE

(Lightbringer, #2) by Brent Weeks

Hardcover, 704 pages

Expected publication: September 11th 2012 by Orbit

ISBN

031607991X (ISBN13: 9780316079914)

Gavin Guile is dying. He'd thought he had five years left—now he has less than one. With fifty thousand refugees, a bastard son, and an ex-fiancée who may have learned his darkest secret, Gavin has problems on every side. All magic in the world is running wild and threatens to destroy the Seven Satrapies. Worst of all, the old gods are being reborn, and their army of color wights is unstoppable. The only salvation may be the brother whose freedom and life Gavin stole sixteen years ago.

 

THE CURSE

(Belador, #3) by Sherrilyn Kenyon

Paperback, 416 pages

Expected publication: September 11th 2012 by Pocket Books

ISBN

1451671989 (ISBN13: 9781451671988)

Evalle Kincaid will fight to the death for her supernatural friends. But when Sherrilyn Kenyon and Dianna Love's tough-as-nails heroine reveals her darkest secret, who among those she had trusted will be left standing? With the freedom of an entire race hanging in the balance, Evalle has two days to make good on a promise that she suddenly has no hope of fulfilling when demonic Svart Trolls invade Atlanta. She takes a leap of faith, seeking help from the one man who recently put Evalle in his crosshairs—Black Ops specialist Isak Nyght. While trying to stop the bloody troll-led gang wars, Evalle unwittingly exposes a secret that endangers all she holds dear and complicates her already tumultuous love life with the mysterious Skinwalker, Storm. But when Evalle discovers she's the number one target in the Medb coven's ruthless plan to destroy all Beladors, the deadly Alterant is forced to make a game-changing decision with no time left on the clock.

 

THE WHITE FOREST

by Adam McOmber

Hardcover, 320 pages

Expected publication: September 11th 2012 by Touchstone

ISBN

1451664257 (ISBN13: 9781451664256)

In the bestselling tradition of The Night Circus and Sarah Waters's The Little Stranger, Adam McOmber's hauntingly original debut novel follows a young woman in Victorian England whose peculiar abilities help her infiltrate a mysterious secret society. Young Jane Silverlake lives with her father at a crumbling family estate on the edge of Hampstead Heath. Jane has a secret—an unexplainable gift that allows her to see the souls of manmade objects—and this talent isolates her from the outside world. Her greatest joy is wandering the wild heath with her neighbors, Madeline and Nathan. But as the friends come of age, their idyll is shattered by the feelings both girls develop for Nathan, and by Nathan's interest in a cult led by Ariston Day, a charismatic mystic popular with London's elite. Day encourages his followers to explore dream manipulation, with the goal of discovering a new virtual reality, a place he calls the Empyrean. A year later, Nathan has vanished, and the famed Inspector Vidocq arrives in London to untangle the events that led up to Nathan's disappearance. As a sinister truth emerges, Jane realizes she must discover the origins of her talent and use it to find Nathan herself, before it's too late. Adam McOmber, whose short story collection This New and Poisonous Air earned glowing praise for its evocative prose, here reveals a gift for fantastical twists and dark turns that literary fans will relish.

 

CAST IN PERIL

by Michelle Sagara West

Paperback, 544 pages

Expected publication: September 18th 2012 by Luna

USUALLY DISASTER DIDN'T STRIKE QUITE SO CLOSE TO HOME… It has been a busy few weeks for Private Kaylin Neva. In between angling for a promotion, sharing her room with the last living female Dragon and dealing with more refugees than anyone knew what to do with, the unusual egg she'd been given was ready to hatch. Actually, that turned out to be lucky, because it absorbed the energy from the bomb that went off in her quarters…. So now might be the perfect time to leave Elantra and journey to the West March with the Barrani. If not for the disappearances of citizens in the fief of Tiamaris-disappearances traced to the very Barrani Kaylin will be traveling with…

 

FOREVER WEREWOLF: FOREVER WEREWOLF/MOON KISSED

by Michele Hauf

Paperback, 576 pages

Expected publication: September 18th 2012 by Harlequin

ISBN

0373885555 (ISBN13: 9780373885558)

Alexis Conner, princess of the Alpine pack and pureblood werewolf, hides a painful secret-she has never shifted. If she can't shift, she can't mate, and so Lexi resigned herself to a lifetime of loneliness. But then a stranger arrives, and Lexi senses that her world will never be the same…. A massive avalanche might be to blame for Trystan Hawkes getting stuck at Castle Wulfsiege, but after one look at Lexi, Trystan is not about to leave. Lexi is strong, smart and incredibly sexy. Not that it matters. Tryst is an omega-the fabled lone wolf. Even more damning is his mixed vampire heritage. Lexi knows that the vampire blood running through Tryst's veins makes him off-limits, but what if he's the one man who can rouse her inner wolf?

 

HUNTER'S SEASON

(Elder Race, #4.7) by Thea Harrison

ebook

Expected publication: September 18th 2012 by Samhain Publishing, Ltd.

 

INCARNATION

by Emma Cornwall

Paperback, 352 pages

Expected publication: September 18th 2012 by Gallery Books

ISBN

1439190356 (ISBN13: 9781439190357)

In the steampunk world of Victorian London, a beautiful vampire seeks out the author of Dracula–to set the record straight . . . If one is to believe Bram Stoker's legendary vampire tale, Lucy Weston is Dracula's most wanton creation, a sexual creature of the night who preys on innocent boys. But the real-life Lucy is nothing like her fictional counterpart—and she demands to know why the Victorian author deliberately lied. With Stoker's reluctant help, she's determined to track down the very fiend who transformed her—from the sensual underworld where humans vie to become vampires, to a hidden cell beneath a temple to madness, and finally into the glittering Crystal Palace where death reigns supreme. Haunted by fragmentary memories of her lost life and love, Lucy must battle her thirst for blood as she struggles to stop a catastrophic war that will doom vampires and humans alike. Ultimately, she must make a choice that illuminates for her—and for us—what it means to be human.

 

MARK OF THE WITCH

(The Portal, #1) by Maggie Shayne

Paperback, 352 pages

Expected publication: September 18th 2012 by Gallery Books

ISBN

1439190356 (ISBN13: 9781439190357)

From New York Timesbestselling author Maggie Shayne comes the first novel in her thrilling new trilogy, THE PORTAL She was born to save what he is sworn to destroy… A lapsed Wiccan, Indira Simon doesn't believe in magic anymore. But when strange dreams of being sacrificed to an ancient Babylonian god have her waking up with real rope burns on her wrists, she's forced to acknowledge that she may have been too hasty in her rejection of the unknown. Then she meets mysterious and handsome Father Tomas. Emerging from the secrecy of an obscure Gnostic sect, he arrives with stories of a demon, a trio of warrior witches-and Indira's sacred calling. Yet there's something even Tomas doesn't know, an inescapable truth that will force him to choose between saving the life of the woman he's come to love-and saving the world.

 

REDLAW: RED EYE

by James Lovegrove

Paperback, 384 pages

Expected publication: September 25th 2012 by Solaris

The eastern seaboard of the USA is experiencing the worst winter weather in living memory, and John Redlaw is in the cold white thick of it. He's come to America to investigate a series of vicious attacks on vampire immigrants – targeted kills that can't simply be the work of amateur vigilantes. Dogging his footsteps is Tina "Tick" Checkley, a wannabe TV journalist with an eye on the big time. The conspiracy Redlaw uncovers could give Tina the career break she's been looking for. It could also spell death for Redlaw.

 

SOMETHING WITCHY THIS WAY COMES

(Jolie Wilkins, #5) by H. P.. Mallory

Paperback, 336 pages

Expected publication: September 25th 2012 by Bantam

A witch's work is never done, and in bestselling author H. P. Mallory's mesmerizing new novel, Jolie Wilkins finds that the real magic is only just beginning.   For smart and sexy witch Jolie Wilkins, being Queen of the Underworld is a royal pain. Back from a round of time travel, Jolie must now protect her realm from the sinister Lurkers—a powerful breed of half-humans bent on conquering the undead. And if there's one thing she knows, it's that the supernatural never go down without a fight. At least Jolie has her soul mate (and finally official boyfriend), warlock Rand Balfour, by her side. Honorable, brave, and unbelievably handsome, Rand is everything Jolie wants in a man. So why can't she forget the dangerously alluring vampire, Sinjin Sinclair? With her private life heating up and a battle boiling over, Jolie sets out to prove that in matters of love and war, the fairer hex has its own set of charms.

 

STRAY SOULS

(Magicals Anonymous, #1) by Kate Griffin

Paperback, 544 pages

Expected publication: September 18th 2012 by Orbit

ISBN

0316187267 (ISBN13: 9780316187268)

Sharon Li has just discovered she's a shaman. And just in time: London's soul has gone missing. If anyone can solve the mystery and rescue the dying city, she can, but she'll need help-from the support group she's just set up for people with magical issues. Among them are a vampire who is O, a druid who suffers from allergies and a lack of confidence, and a banshee looking for an evening class in impressionist art. Now, this motley crew must find a way to save the world ..

 

THE WOLF PRINCESS: THE WOLF PRINCESS/ONE EYE OPEN

by Karen Whiddon

Paperback, 544 pages

Expected publication: September 18th 2012 by Harlequin

ISBN

0373885563 (ISBN13: 9780373885565)

With their kingdom under siege, the Pack now pins its hopes on one outsider and one princess…. Don't miss the next heart-pounding novel in Karen Whiddon's romantic Pack series! Trouble. Princess Alisa senses it instantly when she first meets Braden Streib, the mysterious specialist her parents summoned from America to stimulate her shape-shifting cycles. At first-and unlike her many suitors-this confident, swarthy outsider in dark sunglasses seems indifferent to her royal status. But Alisa's essence soon whispers to Braden, a Halfling, of untamed talents that could prove devastating-as well as impossible to resist. Her abilities, if properly aroused, might be her kingdom's only hope. For amid the pomp and secrecy of the court, Braden and Alisa are about to confront an extremist enemy-and an unexpected passion beyond their wildest imaginings….

ALCHEMY

(Mercian Trilogy, #2) by K.J. Wignall

Hardcover, 336 pages

Expected publication: September 25th 2012 by Egmontusa

In the thirteenth century, William, heir to the Earl of Mercia, was attacked and turned into a vampire. For 750 years, Will has spent his life in the shadows. Until he met Eloise.

Together, Will and Eloise must destroy an ancient evil that has led them to Marland Abbey, where Will's ancestors lived and Eloise attends school. Here they uncover the truth about the four vampire kings, Will's past, and an uncertain future.

But the mysterious sorcerer, Wyndham, is still hunting Will and using Eloise as bait. To protect the girl he loves, Will goes in search of answers—but does that mean walking right into the enemy's trap?

 

ALCHEMYSTIC

(The Spellmason Chronicles, #1) by Anton Strout

Paperback, 304 pages

Expected publication: September 25th 2012 by Ace

An Old Friend of the Family…

Alexandra Belarus is a struggling artist living in New York City, even though her family is rich in real estate, including a towering Gothic Gramercy Park building built by her great-great-grandfather. But the truth of her bloodline is revealed when she is attacked on the street and saved by an inhumanly powerful winged figure. A figure who knows the Belarus name… Lexi's great-great-grandfather was a Spellmason—an artisan who could work magic on stone. But in his day, dark forces conspired against him and his, so he left a spell of protection on his family. Now that Lexi is in danger, the spell has awoken her ancestor's most trusted and fearsome creation: a gargoyle named Stanis. Lexi and Stanis are equally surprised to find themselves bound to each other. But as they learn to work together, they realize that only united can they save the city they both love…

 

BLAZE

(Phoenix Rising, #2) by Joan Swan

Paperback, 400 pages

Expected publication: September 25th 2012 by Brava

The hotter they come, the harder they fall…

With a man like him, every mission becomes personal… Ever since FBI agent Keira O'Shay started tracking a young boy named Mateo, she's felt a connection even her empathic abilities can't explain. She needs to save Mateo from the cult leader holding him hostage. Nothing can interfere with that—not even the reappearance of Luke Ransom, the hot-as-hell fire captain she's regretted walking out on for three long years. Losing Keira left Luke vulnerable—in every way. When they were together, the powers each possesses were mysteriously enhanced. But it's the sexy, surprising woman beneath the tough exterior that Luke's really missed. Even if she betrayed him utterly. And even if agreeing to help her uncover a government conspiracy means watching his life and his heart go up in flames again…

 

BOYFRIEND FROM HELL

(Saturn's Daughter, #1) by Jamie Quaid

Mass Market Paperback, 400 pages

Expected publication: September 25th 2012 by Pocket Books

They say justice is blind. But Justine isn't.Justine (Tina) Clancy is just an ordinary law student with a faulty arrest record, a part-time job in Baltimore's radioactive Zone, and a family secret so bizarre even she doesn't believe it. That is, until in a fit of fury she damns her boyfriend to hell—and it's exactly where he ends up. Much to her surprise, Tina is apparently one of Saturn's daughters, with the power to wield vigilante justice. But poor Max didn't deserve to go up in flames, even if he did almost run her over with her own car. Tina's convinced someone cut the brakes—and now a relentless nemesis is stalking her through the Zone's back alleys, where buildings glow, statues move, and chemical waste exposure comes with interesting consequences. Tina's usually a loner, but now she needs a posse like no other: a shape-shifting kitten, an invisible thief, a biker gang, a snake-charming private detective, a well-meaning cop, and her sleazy, sexy boss. But in between freeing Max from hell, saving her own neck, and solving a mystery that threatens the Zone and her newfound friends, how is she ever going to study for finals?

 

DARK LIGHT OF DAY

by Jill Archer

Paperback, 384 pages

Expected publication: September 25th 2012 by Ace

Armageddon is over. The demons won. And yet somehow…the world has continued. Survivors worship patron demons under a draconian system of tributes and rules. These laws keep the demons from warring among themselves, the world from slipping back into chaos. Noon Onyx grew up on the banks of the river Lethe, daughter of a prominent politician, and a descendant of Lucifer's warlords. Noon has a secret—she was born with waning magic, the dark, destructive, fiery power that is used to control demons and maintain the delicate peace among them. But a woman with waning magic is unheard of and some will consider her an abomination. Noon is summoned to attend St. Lucifer's, a school of demon law. She must decide whether to declare her powers there…or attempt to continue hiding them, knowing the price for doing so may be death. And once she meets the forbiddingly powerful Ari Carmine—who suspects Noon is harboring magic as deadly as his own—Noon realizes there may be more at stake than just her life.

 

HOW TO MARRY A WARLOCK IN 10 DAYS

(10 Days, #2) by Saranna DeWylde

Paperback

Expected publication: September 25th 2012 by Kensington Brava

Got Warlock?Middy Cherrywood does. She's got more warlock than she can hex with Dred Shadowins. He isn't just a billionaire playboy and Weekly Warlock centerfold. He's a spy for the High Chancellor, and he convinces Middy to pose as his fiancée for his latest mission. Too bad no one told his mother before she slipped Middy a potion that will make their sham engagement all too real in just ten days. Dred Shadowins already has his hands full with cursed objects, possessed nuns, and dreams where Merlin makes him pay for taking his name in vain by relating his sexcapades with Nimue. But by the end of the mission, he's convinced his most difficult challenge is the hero's cape Middy's draped over his shoulders. Because he wants nothing more than to give her the one thing he may not be capable of providing: Happily Ever After.

 

IMMORTAL SURRENDER

(The Curse of the Templars, #2) by Claire Ashgrove

Mass Market Paperback, 448 pages

Expected publication: September 25th 2012 by Tor Books

Farran de Clare, loyal member of the cursed Knights Templar, wants nothing to do with predestined mates. Even the Almighty won't turn him into a fool again—he'd rather sacrifice his soul. Yet in the scientist Noelle Keane, a devout atheist, Farran meets the seraph designed for him. Ordered by the archangel Gabriel to protect Noelle, the possessor of a sacred relic that could give Azazel incredible power, Farran swears to do his duty—but in name only. Fighting an attraction that grows with each day, he's determined that he'll never pledge himself to her. As they war over her future, their mutual passion ignites a conflict far more damning. But before Noelle will agree to eternity with him, she demands the ultimate sacrifice – his heart.

 

THE MOONSTONE AND MISS JONES

(Paranormal Investigator, #2) by Jillian Stone

Paperback, 320 pages

Expected publication: September 25th 2012 by Brava

A master of paranormal deduction—and paramour seduction—Phaeton Black has a knack for bumping into things that go bump in the night, from ghoulies and ghosties to long-leggedy beauties… Mooning For The Moonstone Barely escaping the clutches of a succulent succubus, Phaeton Black returns to London only to get sucked into another unearthly scheme. Professor Lovecraft has been tinkering with the secrets of life and death, replacing body parts with the latest mechanical marvels. To succeed, he needs to tap the power of the fabled Moonstone—and he needs Phaeton's help. Of course, Phaeton would prefer to investigate the more interesting body parts of Miss America Jones. Perhaps, bringing his lady friend along for the ride won't be to too much trouble… Shanghaied In ShanghaiThe bewilderingly beautiful and bountifully gifted daughter of a Cajun witch, Miss Jones is always up for an adventure, especially with Mr. Black as her traveling companion. But when Phaeton is mysteriously shanghaied in Shanghai, America thinks he's run out on her. Stranded in the Orient—and steaming mad—she's prepared to look under every stone for the missing detective. The case has put them both in the most compromising positions, but this time, Miss Jones is on top and Mr. Black is at the bottom…of a truly infernal plot.

 

PERSONAL DEMON

(Laws of the Blood, #6) by Susan Sizemore

Paperback, 288 pages

Expected publication: September 25th 2012 by Ace

AVampire Enforcer Christopher Bell is in Chicago to investigate rumors of a revolution, but when he comes across vampire hunter Ivy Bailey being followed through dark streets, what he finds is a ghost from his past. Over a century ago, Christopher fought the vicious London serial killer Jack the Ripper—and won. But now, the Ripper's tainted soul is back—on the hunt once more.

 

RAPTURE

(The Fallen Angels, #4) by J. R. Ward

Hardcover, 512 pages

Expected publication: September 25th 2012

by NAL Hardcover

Mels Carmichael, reporter for the Caldwell Courier Journal, gets the shock of her life when a man stumbles in front of her car outside the local cemetery. After the accident, his amnesia is just the kind of mystery she likes to solve, but she soon discovers they're over their heads with his past. Over their heads with passion, too …As shadows walk the line between reality and another realm, and her lover's memory begins to come back, the two of them learn that nothing is truly dead and buried. Especially when you're trapped in a no-holds-barred war between angels and demons. With a soul on the line, and Mels's heart at risk, what in heaven – or in hell – will it take to save them both?

After reporter Mels Carmichael hits a disheveled man with her car outside the local cemetery, she pays a visit to the stranger in the hospital. The only thing he remembers of his past is seeing a name written on a headstone: that of Jim Heron—a fallen angel charged with rescuing souls from the seven deadly sins. Now, as Mels struggles to help this mysterious stranger rediscover himself, Heron himself returns to prepare for a battle between good and evil.

 

SACRIFICE THE WICKED

(Dark Mission, #4) by Karina Cooper

Mass Market Paperback, 384 pages

Expected publication: September 25th 2012 by Avon

Parker Adams has always done what's expected of her . . . until a double agent with nothing to lose ignites a passion she doesn't dare give in to.Mission Agent Simon Wells is everything Parker Adams has been trained to fight: manipulator, murderer, spy… witch. But for her, what makes Simon most dangerous is his mesmerizing sexual magnetism, powerful enough to tempt even the famed ice queen of the Mission. Though she knows better, each encounter with the deceptive agent leaves her craving more. Simon isn't a man to let go of what's his, and his pursuit forces Parker, a woman he can't get out from under his skin, to make a stand that could destroy her. If they can work together, they might survive the politics that have enslaved their devastated world—or fall victim to the pitfalls of desperation, bone-deep mistrust, and a hunger that threatens to consume them.

 

SEDUCTION'S SHIFT

(The Shadow Shifters, #2) by A. C. Arthur

Paperback, 352 pages

Expected publication: September 25th 2012 by St. Martin's Paperbacks

They hide their true nature from the world—part man and part animal—sworn to defend the human race against the untamed beasts among them… She was his first love, his only love. But trying to rescue his beautiful Ary from captivity is one wild risk no man should take. Luckily, Nick Delgado is no ordinary man. His work in the urban jungle as a high-powered litigator has only fueled his ferocity, enflamed his passion—and sharpened his claws—to protect his mate. Ary is a born healer who has devoted her life to the tribe—and her heart to Nick. But when the fierce  and sadistic Sabar turns his jaguar eyes upon her, Ary becomes the unwilling pawn in a deadly game of shifting alliances. One man wants to use her talents to enslave humanity. The other wants to free her from their natural enemy. If Nick hopes to save Ary, he must unleash the beast within—and fight for the woman he loves…

 

SPECTER SPECTACULAR: 13 GHOSTLY TALES

Edited by Eileen Wiedbrauk

Expected publication: September 25th 2012 by World Weaver Press

Spirits, poltergeists, hauntings, creatures of the dark—Specter Spectacular: 13 Ghostly Tales delivers all these and more in thirteen spooky twists on the classic ghost story. From the heartwarming and humorous to the eerie and chilling, this anthology holds a story for everyone who has ever been thrilled by the unknown or wondered what might lie beyond the grave. Step inside and witness ghosts of the past, tales of revenge, the inhuman, the innocent, the damned, and more. But be warned—once you cross the grave into this world of fantasy and fright, you may find there's no way back out.

Thirst

by Karen E. Taylor

Paperback, 416 pages

Expected publication: September 25th 2012 by Kensington

Vivienne Courbet lost her innocence over three centuries ago, yet in the eyes of those who sustain her with their delicious blood, she is a young, desirable beauty. But the eternal life Viv has reveled in is now facing a dire threat, one that has separated her from her blood sister, Deirdre. For a dangerous cross-breed known as the Others has declared war on the vampire fellowship…Deirdre Griffin and her lover, Mitch, have found a temporary respite in a small New England town flowing with tourist dollars – and tourist blood. When the Others close in, they won't go down without a fight. And when the battle calls for Viv and Deirdre to join forces, they will summon all of their thirst to live another lifetime…

 

THE UNDEAD IN MY BED

(Midnight Liaisons, #1.5) by Katie MacAlister, Jessica Sims, Molly Harper

Mass Market Paperback, 384 pages

Expected publication: September 25th 2012 by Pocket

A sizzling vampire romance anthology featuring enticing novellas from beloved and bestselling authors Katie MacAlister, Jessica Sims, and Molly Harper. In "Shades of Gray" by Katie MacAlister, Noelle is a Guardian: a demon-wrangler, imp-banisher, and all-round secret protector of humans from the Otherworld. While working on the set of a ghost-busting reality show in a haunted castle, she meets a sexy vampire, and together they prevent a Master Demon from killing everyone in the castle. In "Undead Sublet" by Molly Harper, executive chef Tess Maitland is banned from her five-star kitchen in Chicago to recover from "exhaustion." Choosing a random rental house in Half-Moon Hollow to spend time in, she's unaware that the house comes with a strange man. Even though Sam Masden's ex-wife has rented the house out from under him, the divorce settlement allows him access to it for another ninety days. With Tess unable to go anywhere else, and Sam unwilling, a war of epic proportions is declared—and romantic sparks and heavy pots fly. Jessica Sims's "Out With a Fang" features Ruby Sommers, a lonely were-jaguar who signs up for a blind date through the paranormal dating agency Midnight Liaisons. When she arrives, she finds out that her date, a vampire, was the human she'd been in love with four years ago but was forced to dump.
53 YA Titles Releasing in September
 

BETRAYAL

(Empty Coffin, #2) by Gregg Olsen

Hardcover, 288 pages

Expected publication: September 1th 2012 by Splinter

ISBN 1402789580 (ISBN13: 9781402789588)

In this action-packed thriller sequel to Envy, foreign exchange student Olivia Grant is stabbed to death after a party–and the prime suspect is her best friend. As twins Hayley and Taylor Ryan get pulled into the aftermath of this Amanda Knox-like crime, they realize nothing is what it seems. Could it be betrayal of the ultimate kind? Betrayalfeatures real-life crime-solving techniques, heart-stopping suspense, plenty of red herrings, hard-hitting ethical questions, and information about the Amanda Knox case that inspired the novel. As the crime unravels, so does the twins' past…and they must face off against a family member who may unexpectedly have carried out the worst betrayal of all.

 

IRON'S PROPHECY

(The Iron Fey, #4.5) by Julie Kagawa

Kindle Edition

Expected publication: September 1st 2012 by Harlequin TEEN

Meghan Chase is finally getting used to being the Iron Queen, ruler of the Iron Fey. Her life may be strange, but with former Winter prince Ash by her side at last, she wouldn't have it any other way.

But when they travel to the Summer and Winter courts' gathering for Elysium, the oracle from Meghan's past returns with a dire prophecy: "What you carry will either unite the courts, or it will destroy them." Now Meghan faces a devastating choice that may determine the future of all fey—and her and Ash's unborn child… A novella from the bestselling Iron Fey series

 

THE DARK UNWINDING

by Sharon Camron

Hardcover, 352 pages

Expected publication: September 1st 2012 by Scholastic Press

ISBN 0545327865 (ISBN13: 9780545327862)

A spine-tingling tale of steampunk and spies, intrigue and heart-racing romance! When Katharine Tulman's inheritance is called into question by the rumor that her eccentric uncle is squandering away the family fortune, she is sent to his estate to have him committed to an asylum. But instead of a lunatic, Katharine discovers a genius inventor with his own set of rules, who employs a village of nine hundred people rescued from the workhouses of London. Katharine is now torn between protecting her own inheritance and preserving the peculiar community she grows to care for deeply. And her choices are made even more complicated by a handsome apprentice, a secretive student, and fears for her own sanity. As the mysteries of the estate begin to unravel, it is clear that not only is her uncle's world at stake, but also the state of England as Katharine knows it. With twists and turns at every corner, this heart-racing adventure will captivate readers with its intrigue, thrills, and romance.

UNDEAD

(Undead, #1) by Kirsty McKay

Hardcover, 272 pages

Expected publication: September 1st 2012 by The Chicken House

Out of sight, out of their minds: It's a school-trip splatter fest and completely not cool when the other kids in her class go all braindead on new girl Bobby.

The day of the ski trip, when the bus comes to a stop at a roadside restaurant, everyone gets off and heads in for lunch. Everyone, that is, except Bobby, the new girl, who stays behind with rebel-without-a-clue Smitty. Then hours pass. Snow piles up. Sun goes down. Bobby and Smitty start to flirt. Start to stress. Till finally they see the other kids stumbling back. But they've changed. And not in a good way. Straight up, they're zombies. So the wheels on the bus better go round and round freakin' fast, because that's the only thing keeping Bobby and Smitty from becoming their classmates' next meal. It's kill or be killed in these hunger games, heads are gonna roll, and homework is most definitely gonna be late. Combining the chill of THE SHINING, the thrill ride of SPEED, the humor of SHAUN OF THE DEAD, and the angst of THE BREAKFAST CLUB, Kirsty McKay's UNDEAD is a bloody mad mash-up, a school-trip splatter-fest, a funny, gory, frighteningly good debut!

 

BLACKWOOD

by Gwenda Bond

Paperback, 352 pages

Expected publication: September 4th 2012 by Strange Chemistry (Angry Robot)

On Roanoke Island, the legend of the 114 people who mysteriously vanished from the Lost Colony hundreds of years ago is just an outdoor drama for the tourists, a story people tell. But when the island faces the sudden disappearance of 114 people now, an unlikely pair of 17-year-olds may be the only hope of bringing them back. Miranda, a misfit girl from the island's most infamous family, and Phillips, an exiled teen criminal who hears the voices of the dead, must dodge everyone from federal agents to long-dead alchemists as they work to uncover the secrets of the new Lost Colony. The one thing they can't dodge is each other. Blackwoodis a dark, witty coming of age story that combines America's oldest mystery with a thoroughly contemporary romance.

 

BLOOD FOREVER

(Blood Coven Vampire, #8) by Mari Mancusi

Paperback, 256 pages

Expected publication: September 4th 2012 by Penguin Group (USA) Incorporated

ISBN

0425253031 (ISBN13: 9780425253038)

After making a deal with the devil, Rayne and Sunny have been given the chance to go back in time—preventing that fateful night when Sunny was bitten by Magnus from ever happening. But Sunny finds she doesn't want to live without Magnus by her side and Rayne secretly wishes that vampire Jareth was back in her arms. To reclaim their lives, Sunny and Rayne team up to figure out a way to change history for the better. But if the twins can't get the boys on their side, history may spiral out of control—destroying not only the Blood Coven, but quite possibly the entire human race…

 

CARNIVAL OF SOULS

by Melissa Marr

Hardcover, 320 pages

Expected publication: September 4th 2012 by HarperCollins

ISBN

0061659282 (ISBN13: 9780061659287)

In a city of daimons, rigid class lines separate the powerful from the power-hungry. And at the heart of The City is the Carnival of Souls, where both murder and pleasure are offered up for sale. Once in a generation, the carnival hosts a deadly competition that allows every daimon a chance to join the ruling elite. Without the competition, Aya and Kaleb would both face bleak futures–if for different reasons. For each of them, fighting to the death is the only way to try to live. All Mallory knows of The City is that her father–and every other witch there–fled it for a life in exile in the human world. Instead of a typical teenage life full of friends and maybe even a little romance, Mallory scans quiet streets for threats, hides herself away, and trains to be lethal. She knows it's only a matter of time until a daimon finds her and her father, so she readies herself for the inevitable. While Mallory possesses little knowledge of The City, every inhabitant of The City knows of her. There are plans for Mallory, and soon she, too, will be drawn into the decadence and danger that is the Carnival of Souls. From Melissa Marr, bestselling author of the Wicked Lovely series and "Graveminder," comes a brand-new tale of lush secrets, dark love, and the struggle to forge one's own destiny.

 

DANGEROUS BOY

by Mandy Hubbard

Hardcover

Expected publication: September 4th 2012 by Razorbill

ISBN

1595145117 (ISBN13: 9781595145116)

A modern-day retelling of The Strange Case of Dr. Jekyll and Mr. Hyde with a chilling twist Harper has never been worried about falling in love, something she is skeptical even exists. But everything changes when Logan moves to town, and to Harper's shock, the two tumble into an intense romance. It's everything she never thought she wanted. Then she meets Logan's twin brother, Caleb, who was expelled from his last school. True, he's a bad boy, but Harper can't shake the feeling that there's something deeply sinister about him–something dangerous. When Logan starts pulling away, Harper is convinced that Caleb's shadowy past is the wedge being driven between them. But by the time she uncovers the truth, it may be too late. The author of Prada & Prejudice, You Wish, and Rippledelivers a modern-day retelling of a famously gothic tale, full of suspense, lies, and romance.

 

ENTICE

(The Violet Eden Chapters, #2) by Jessica Shirvington

Hardcover, 464 pages

Expected publication: September 4th 2012 by Sourcebooks Fire

Violet Eden is Grigori – part angel, part human. Her destiny is to protect humans from the vengence of exiled angels. Knowing who to trust is key but, when Grigori reinforcements arrive, it becomes clear everyone is hiding something. Even Lincoln. The only thing Violet does know: Phoenix's hold over her is more dangerous than ever. The race to find the one thing that could tilt the balance of power brings them all to the sacred mountains of Jordan, where Violet's power will be pushed to the extreme. And the ultimate betrayal exposed. Enticed is the second compelling book in The Violet Eden Chapters.

 

ENVY

(The Fury Trilogy, #2) by Elizabeth Miles

Hardcover, 320 pages

Expected publication: September 4th 2012 by Simon Pulse

ISBN

1442422211 (ISBN13: 9781442422216)

The Furies are back in the second book of a chilling paranormal trilogy where revenge rules the day—and "sorry" isn't going to cut it. Spring is coming, and the ice is slowly melting in Ascension…revealing the secrets buried beneath.Emily Winters knows the Furies have roots in Ascension, Maine—but she's about to discover that they're deeper than she ever imagined. With the help of her new friend Drea, she vows to dig them out. But it's hard to focus when she's desperate to make up with JD, and to figure out why Crow, a mysterious Ascension High dropout, seems to be shadowing her. Meanwhile, new girl Skylar McVoy is determined to leave her own dark past behind. So she's thrilled when popular Gabby takes her under her wing, and the stunning and sophisticated Meg offers to give her a major makeover. But everyone knows what happens to the vainest girl of all… It's tempting to be naughty. But beware: the Furies are always watching, and their power grows stronger by the day.

 

FATHOMLESS

(Fairytale Retellings, #3) by Jackson Pearce

Hardcover, 304 pages

Expected publication: September 4th 2012 by Little, Brown Books for Young Readers

ISBN

0316207782 (ISBN13: 9780316207782)

Celia Reynolds is the youngest in a set of triplets and the one with the least valuable power. Anne can see the future, and Jane can see the present, but all Celia can see is the past. And the past seems so insignificant — until Celia meets Lo. Lo doesn't know who she is. Or who she was. Once a human, she is now almost entirely a creature of the sea — a nymph, an ocean girl, a mermaid — all terms too pretty for the soulless monster she knows she's becoming. Lo clings to shreds of her former self, fighting to remember her past, even as she's tempted to embrace her dark immortality. When a handsome boy named Jude falls off a pier and into the ocean, Celia and Lo work together to rescue him from the waves. The two form a friendship, but soon they find themselves competing for Jude's affection. Lo wants more than that, though. According to the ocean girls, there's only one way for Lo to earn back her humanity. She must persuade a mortal to love her . . . and steal his soul.

 

MONSTROUS BEAUTY

(Monstrous Beauty, #1) by Elizabeth Fama

Hardcover, 304 pages

Expected publication: September 4th 2012 by Farrar, Straus and Giroux (BYR)

ISBN

0374373663 (ISBN13: 9780374373665)

Fierce, seductive mermaid Syrenka falls in love with Ezra, a young naturalist. When she abandons her life underwater for a chance at happiness on land, she is unaware that this decision comes with horrific and deadly consequences. Almost one hundred forty years later, seventeen-year-old Hester meets a mysterious stranger named Ezra and feels overwhelmingly, inexplicably drawn to him. For generations, love has resulted in death for the women in her family. Is it an undiagnosed genetic defect . . . or a curse? With Ezra's help, Hester investigates her family's strange, sad history. The answers she seeks are waiting in the graveyard, the crypt, and at the bottom of the ocean—but powerful forces will do anything to keep her from uncovering her connection to Syrenka and to the tragedy of so long ago.

 

ORIGIN

by Jessica Khoury

Hardcover, 372 pages

Expected publication: September 4th 2012 by Razorbill

ISBN

1595145958 (ISBN13: 9781595145956)

An electrifying action-romance that's as thoughtful as it is tragic Pia has grown up in a secret laboratory hidden deep in the Amazon rain forest. She was raised by a team of scientists who have created her to be the start of a new immortal race. But on the night of her seventeenth birthday, Pia discovers a hole in the electric fence that surrounds her sterile home–and sneaks outside the compound for the first time in her life. Free in the jungle, Pia meets Eio, a boy from a nearby village. Together, they embark on a race against time to discover the truth about Pia's origin–a truth with deadly consequences that will change their lives forever. Originis a beautifully told, shocking new way to look at an age-old desire: to live forever, no matter the cost.

 

OUTPOST

(Razorland,, #2) by Ann Aguirre

Hardcover, 336 pages

Expected publication: September 4th 2012 by Feiwel & Friends

ISBN

0312650094 (ISBN13: 9780312650094)

Deuce's whole world has changed. Down below, she was considered an adult. Now, topside in a town called Salvation, she's a brat in need of training in the eyes of the townsfolk. She doesn't fit in with the other girls: Deuce only knows how to fight. To make matters worse, her Hunter partner, Fade, keeps Deuce at a distance. Her feelings for Fade haven't changed, but he seems not to want her around anymore. Confused and lonely, she starts looking for a way out. Deuce signs up to serve in the summer patrols—those who make sure the planters can work the fields without danger. It should be routine, but things have been changing on the surface, just as they did below ground. The Freaks have grown smarter. They're watching. Waiting. Planning. The monsters don't intend to let Salvation survive, and it may take a girl like Deuce to turn back the tide.

 

RAGE WITHIN

(Dark Inside, #2) by Jeyn Roberts

Hardcover, 384 pages

Expected publication: September 4th 2012 by Simon & Schuster Books For Young Readers

ISBN

1442423544 (ISBN13: 9781442423541)

In this apocalyptic sequel to Dark Inside's "well-balanced, realistic suspense" (Kirkus Reviews), four teens continue the struggle for survival as they face a world gone mad. Aries, Clementine, Michael, and Mason have survived the first wave of the apocalypse that wiped out most of the world's population and turned many of the rest into murderous Baggers. Now they're hiding out in an abandoned house in Vancouver with a ragtag group of fellow teen survivors, trying to figure out their next move. Aries is trying to lead, but it's hard to be a leader when there are no easy answers and every move feels wrong. Clementine is desperate to find her brother Heath, but it's impossible to know where he'd be, assuming he's alive. Michael is haunted by the memories of his actions during his harrowing struggle to survive. And Mason is struggling with something far worse: the fear that he may be a danger to his friends. As the Baggers begin to create a new world order, these four teens will have to trust and rely on each other in order to survive.

 

SHIFT

by Kim Curran

Paperback, 416 pages

Expected publication: September 4th 2012 by Strange Chemistry

ISBN

1908844043 (ISBN13: 9781908844040)

When your average, 16-year old loser, Scott Tyler, meets the beautiful and mysterious Aubrey Jones, he learns he's not so average after all. He's a 'Shifter'. And that means he has the power to undo any decision he's ever made. At first, he thinks the power to shift is pretty cool. But as his world starts to unravel around him he realises that each time he uses his power, it has consequences; terrible unforeseen consequences. Shifting is going to get him killed. In a world where everything can change with a thought, Scott has to decide where he stands.

 

SWEET SHADOWS

(Medusa Girls, #2) by Tera Lynn Childs

Hardcover, 328 pages

Expected publication: September 4th 2012 by Katherine Tegen Books

ISBN

0062001833 (ISBN13: 9780062001832)

Three teenage descendants of Medusa, now united, must claim their heritage to fight the monsters escaped from the abyss. Gretchen may have known she was a descendant of Medusa long before her sisters–after all, she's spent her life fighting the monsters that escape the abyss–but that doesn't mean it will be easy to teach the other girls the ropes. Greer has pressing social commitments on her plate and precious little time to train in her newfound powers. But that wretched second sight won't leave her alone, and her fabled heritage seems to be creeping into her fashionable life. Gracehas worries closer to home–like why her brother, Thane, has disappeared. He's hiding something. Could it possibly be related to the secret heritage the triplets share?

 

WILLFUL IMPROPRIETY: 13 TALES OF SOCIETY, SCANDAL AND ROMANCE

by Ekaterina Sedia

Expected publication: September 4th 2012 by Running Press

From the UK publisher's website: A beguiling collection of original short romances for teen readers set in the Victorian era. The Victorian era is significant for the rise of the middle classes and marked changes in social relationships, both in the home and in wider society, with the proliferation of domestic help and the development of increasingly rigid gender roles. These are romances that chafe against the restrictions of the period, with heroes and heroines who defy social convention, igniting firestorms of gossip. The aristocrats, impostors, social climbers, domestic workers and undercover agents of these stories exist in an authentically lush world, depicted here with telling attention to detail. While most of the stories are strongly realistic, some incorporate elements of fantasy. Table of Contents: "The Dancing Master" by Genevieve Valentine "The Unladylike Education Of Agatha Tremain" by Stephanie Burgis "At Will" by Leanna Renee Hieber "Steeped In Debt To The Chimney Pots" by Steve Berman "Outside The Absolute" by Seth Cadin "Resurrection" by Tiffany Trent "Mrs Beeton's Book Of Magickal Management" by Karen Healey "The Garden Of England" by Sandra Mcdonald "False Colours" by Marie Brennan "Nussbaum's Golden Fortune" by M. K. Hobson "The Colonel's Daughter" by Barbara Roden "Mercury Retrograde" by Mary Robinette Kowal "The Language Of Flowers" by Caroline Stevermer

 

FLESH & BONE

(Benny Imura, #3) by Jonathan Maberry

Paperback, 384 pages

Expected publication: September 8th 2012 by Flux

ISBN

0738733032 (ISBN13: 9780738733036)

Reeling from the tragic events of Dust & Decay, Benny Imura and his friends plunge deep into the zombie-infested wastelands of the great Rot & Ruin. Benny, Nix, Lilah and Chong journey through a fierce wilderness that was once America, searching for the jet they saw in the skies months ago. If that jet exists then humanity itself must have survived…somewhere. Finding it is their best hope for having a future and a life worth living. But the Ruin is far more dangerous than any of them can imagine. They are hunted by fierce animals escaped from zoos and circuses. They must raid zombie-infested towns for food and medical supplies. They discover the very real truth in the old saying: In the Rot & Ruin…everything wants to kill you. And what is happening to the zombies? Swarms of them are coming from the east, devouring everything in their paths. These zoms are different. Faster, smarter, infinitely more dangerous. Has the zombie plague mutated, or is there something far more sinister behind this new invasion of the living dead? In Flesh & Bone, Benny Imura, Nix Riley, Lou Chong and Lilah the Lost Girl are pitted against dangers greater than anything they've ever faced. To survive, each of them must rise to become the warriors Tom trained them to be.

 

REDEMPTION

(Hearts of Stone, #1) by Veronique Launier

Paperback, 360 pages

Expected publication: September 8th 2012 by Flux

ISBN

0738730742 (ISBN13: 9780738730745)

Guillaume: For five hundred years I've existed as a gargoyle. Perched atop an old Montreal church, I've watched idly as humanity wanders by. With the witch Marguerite gone, there is no one left to protect, nothing to care about. I never planned to feel again. But then a girl released me from my stone restraints, allowing me to return as a seventeen-year-old human boy. I must find out all I can about this girl's power . . . Aude: Getting attacked twice in as many days is strange in itself, but even stranger is the intriguing guy I keep running into. There's something so familiar about him, like a primal drum rhythm from my dreams. But spending time together only raises more questions–about my heritage, a native Mohawk prophecy . . . and an unearthly magic threatening our city.

 

SILVER

(Bandia, #1) by Talia Vance

Paperback, 384 pages

Expected publication: September 8th 2012 by Flux

ISBN

0738733032 (ISBN13: 9780738733036)

"As I step into the room, a silver flash blurs my vision. Before I can take a breath, the world falls away." Brianna has always felt invisible. People stare right past her, including the one boy she can't resist, Blake Williams. But everything changes at a house party where Brianna's charm bracelet slips off and time stands still. In that one frozen, silver moment, Blake not only sees her, he recognizes something deep inside her she's been hiding even from herself. Discovering she is descended from Danu, the legendary Bandia of Celtic myth, Brianna finds herself questioning the truth of who she is. And when she accidentally binds her soul to Blake, their mutual attraction becomes undeniable. But Blake has his own secret, one that could prove deadly for them both. Bound together by forbidden magic, Brianna and Blake find themselves at the heart of an ancient feud that threatens to destroy their lives and their love.

 

ANYTHING BUT ORDINARY

by Lara Avery

Hardcover, 336 pages

Expected publication: September 11th 2012 by Hyperion Book CH

ISBN

1423163869 (ISBN13: 9781423163862)

An inspiring, bittersweet love story about making every day count. Bryce remembers it like it was yesterday. The scent of chlorine. The blinding crack and flash of pain. Blood in the water. When she wakes up in the hospital, all Bryce can think of is her disastrous Olympic diving trial. But everything is different now. Bryce still feels seventeen, so how can her little sister be seventeen, too? Life went on without her while Bryce lay in a coma for five years. Her best friend and boyfriend have just graduated from college. Her parents barely speak. And everything she once dreamed of doing—winning a gold medal, traveling the world, falling in love—seems beyond her reach. But Bryce has changed too, in seemingly impossible ways. She knows things she shouldn't. Things that happened while she was asleep. Things that haven't even happened yet. During one luminous summer, as she comes to understand that her dreams have changed forever, Bryce learns to see life for what it truly is: extraordinary.

 

FANG GIRL

by Helen Keeble

Paperback, 352 pages

Expected publication: September 11th 2012 by HarperTeen

Things That Are Destroying Jane Greene's Undead Social Life Before It Can Even Begin: 1) A twelve-year-old brother who's convinced she's a zombie. 2) Parents who are begging her to turn them into vampires. 3) The pet goldfish she accidentally turns instead. 4) Weird superpowers that let her rip the heads off of every other vampire she meets.(Sounds cool, but it doesn't win you many friends.) 5) A pyschotic vampire creator who's using her to carry out a plan for world domination. And finally: 6) A seriously ripped vampire hunter who either wants to stake her or make out with her. Not sure which. Being an undead, eternally pasty fifteen-year-old isn't quite the sexy, brooding, angst-fest Jane always imagined…. Helen Keeble's riotous debut novel combines the humor of Vladimir Tod with Ally Carter's spot-on teen voice. With a one-of-a-kind vampire mythology and an irresistibly relatable undead heroine, this uproarious page-turner will leave readers bloodthirsty for more.

 

HANGING BY A THREAD

by Sophie Littlefield

Hardcover, 288 pages

Expected publication: September 11th 2012 by Delacorte Books for Young Readers

ISBN

0385741049 (ISBN13: 9780385741040)

Summer is the best part of the year in Winston, California, and the Fourth of July is the highlight of the season. But the perfect town Clare remembers has changed, and everyone is praying that this summer will be different from the last two—that this year's Fourth of July festival won't see one of their own vanish without a trace, leaving no leads and no suspects. The media are in a frenzy predicting a third disappearance, but the town depends on tourist dollars, so the residents of Winston are trying desperately to pretend nothing's wrong. And they're not the only ones hiding something. Clare, a seamstress who redesigns vintage clothing, has been blessed—or perhaps cursed—with a gift: she can see people's pasts when she touches their clothes. When she stumbles across a denim jacket that once belonged to Amanda Stavros, last year's Fourth of July victim, Clare sees her perfect town begin to come apart at the seams. In a town where appearance means everything, how deep beneath the surface will Clare dig to uncover a murderer?

 

HIDDEN

(Firelight, #3) by Sophie Jordan

Hardcover, 272 pages

Expected publication: September 11th 2012 by HarperTEEN

Jacinda was supposed to bond with Cassian, the "prince" of their pride. But she resisted long before she fell in love with Will—a human and, worse, a hunter. When she ran away with Will, it ended in disaster, with Cassian's sister, Miram, captured. Weighed down by guilt, Jacinda knows she must rescue her to set things right. Yet to do so she will have to venture deep into the heart of enemy territory. The only way Jacinda can reach Miram is by posing as a prisoner herself, though once she assumes that disguise, things quickly spiral out of her control. As she learns more about her captors, she realizes that even if Will and Cassian can carry out their part of the plan, there's no guarantee they'll all make it out alive. But what Jacinda never could have foreseen is that escaping would be only the beginning…. Loyalties are tested and sacrifices made in the explosive conclusion to Sophie Jordan's Firelight trilogy.

 

TOXIC

(Denazen, #2) by Jus Accardo

Paperback, 400 pages

Expected publication: September 11th 2012 by Entangled Teen

1620610167 (ISBN13: 9781620610169)

When a Six saved Kale's life the night of Sumrun, she warned there would be consequences. A trade-off. Something taken for the life they gained. But Dez never imagined she'd lose the one thing she'd give anything to keep… And as if it's not enough Dez finds her immunity to Kale fading, the Six brought in to help Kale learn to control his killer touch starts drooling on him the moment they meet. Worse than that? Jade can touch Kale. But bimbo Barbie is the least of Dez's problems. After Dez and Kale got away at Sumrun, her father lost not only his most powerful weapon but an important piece of the Supremacy project. Forced by Denazen to remedy the situation, he poisons Dez and offers her a choice–surrender to Denazen for the cure…or die. Determined to find a solution that doesn't involve being bagged and tagged–or losing someone she loves–Dez keeps the poison a secret. But when a rash of Denazen attacks hit a little too close to home, Dez is convinced there's a traitor among them. Jade. Sacrifices, broken promises, and secrets. Dez will have to lay it all on the line if there's any hope of proving Jade's guilt before they all end up Residents of Denazen. Or worse, dead…

THE BRIDES OF ROLLROCK ISLAND

by Margo Lanagan

 Hardcover, 320 pages

Expected publication: September 11th 2012 by Knopf Books for Young Readers

On remote Rollrock Island, men go to sea to make their livings—and to catch their wives.

The witch Misskaella knows the way of drawing a girl from the heart of a seal, of luring the beauty out of the beast. And for a price a man may buy himself a lovely sea-wife. He may have and hold and keep her. And he will tell himself that he is her master. But from his first look into those wide, questioning, liquid eyes, he will be just as transformed as she. He will be equally ensnared. And the witch will have her true payment.

Margo Lanagan weaves an extraordinary tale of desire, despair, and transformation. With devastatingly beautiful prose, she reveals characters capable of unspeakable cruelty, but also unspoken love

 

UNSPOKEN

(The Lynburn Legacy, #1) by Sarah Rees Brennan

Hardcover, 370 pages

Expected publication: September 11th 2012 by Random House Books for Young Readers

ISBN

0375870415 (ISBN13: 9780375870415)

Kami Glass loves someone she's never met . . . a boy she's talked to in her head ever since she was born. She wasn't silent about her imaginary friend during her childhood, and is thus a bit of an outsider in her sleepy English town of Sorry-in-the-Vale. Still, Kami hasn't suffered too much from not fitting in. She has a best friend, runs the school newspaper, and is only occasionally caught talking to herself. Her life is in order, just the way she likes it, despite the voice in her head. But all that changes when the Lynburns return. The Lynburn family has owned the spectacular and sinister manor that overlooks Sorry-in-the-Vale for centuries. The mysterious twin sisters who abandoned their ancestral home a generation ago are back, along with their teenage sons, Jared and Ash, one of whom is eerily familiar to Kami. Kami is not one to shy away from the unknown—in fact, she's determined to find answers for all the questions Sorry-in-the-Vale is suddenly posing. Who is responsible for the bloody deeds in the depths of the woods? What is her own mother hiding? And now that her imaginary friend has become a real boy, does she still love him? Does she hate him? Can she trust him?

 

VESSEL

by Sarah Beth Durst

Hardcover, 320 pages

Expected publication: September 11th 2012 by Margaret K. McElderry

ISBN

1442423765 (ISBN13: 9781442423763)

In a desert world of sandstorms and sand-wolves, a teen girl must defy the gods to save her tribe in this mystical, atmospheric tale from the author of Drink, Slay, Love.Liyana has trained her entire life to be the vessel of a goddess. The goddess will inhabit Liyana's body and use magic to bring rain to the desert. But Liyana's goddess never comes. Abandoned by her angry tribe, Liyana expects to die in the desert. Until a boy walks out of the dust in search of her. Korbyn is a god inside his vessel, and a trickster god at that. He tells Liyana that five other gods are missing, and they set off across the desert in search of the other vessels. For the desert tribes cannot survive without the magic of their gods. But the journey is dangerous, even with a god's help. And not everyone is willing to believe the trickster god's tale. The closer she grows to Korbyn, the less Liyana wants to disappear to make way for her goddess. But she has no choice: She must die for her tribe to live. Unless a trickster god can help her to trick fate—or a human girl can muster some magic of her own.





 

JOSIE GRIFFIN IS NOT A VAMPIRE

by Heather Swain

Paperback, 272 pages

Expected publication: September 13th 2012 by Speak

ISBN

0142421006 (ISBN13: 9780142421000)

A hilarious take on the paranormal trend–Twilight meets The Breakfast Club! When former good girl turned rebel Josie Griffin gets busted for what was in her mind perfectly acceptable revenge on her cheating dog of a boyfriend, she lands herself in anger management therapy. It could be worse: it could be juvvie, or she could be a zombie cheerleader like the rest of her former friends. But there's something strange about therapy–these are not normal kids. There's the wannabe ladies man with a weird accent, Johann; the blindingly gorgeous Helios; Avis with his wild dreads; and Tarren, the sprite of a girl with a wicked temper. And all of them keep talking about "powers." Josie knows that has to be impossible, but strange things start happening, and nothing weird ever happens in Indiana. After all, there're no such things as vampires, werewolves, Greek gods, or fairies . . . right?

 

STORMDANCER

(The Lotus War, #1) by Jay Kristoff

Hardcover, USA Edition (1st Edition), 336 pages

Expected publication: September 13th 2012 by Thomas Dunne Books

A DYING LAND The Shima Imperium verges on the brink of environmental collapse; an island nation once rich in tradition and myth, now decimated by clockwork industrialization and the machine-worshipers of the Lotus Guild. The skies are red as blood, the land is choked with toxic pollution, and the great spirit animals that once roamed its wilds have departed forever. AN IMPOSSIBLE QUEST The hunters of Shima's imperial court are charged by their Shōgun to capture a thunder tiger—a legendary creature, half-eagle, half-tiger. But any fool knows the beasts have been extinct for more than a century, and the price of failing the Shōgun is death. A SIXTEEN YEAR OLD GIRLYukiko is a child of the Fox clan, possessed of a talent that if discovered, would see her executed by the Lotus Guild. Accompanying her father on the Shōgun's hunt, she finds herself stranded: a young woman alone in Shima's last wilderness, with only a furious, crippled thunder tiger for company. Even though she can hear his thoughts, even though she saved his life, all she knows for certain is he'd rather see her dead than help her. But together, the pair will form an indomitable friendship, and rise to challenge the might of an empire.

 

BURN FOR BURN

(Untitled Trilogy, #1) by Jenny Han

Hardcover, 368 pages

Expected publication: September 18th 2012 by Simon & Schuster Books For Young Readers

ISBN

1442440759 (ISBN13: 9781442440753)

BIG GIRLS DON'T CRY… THEY GET EVEN. Lillia has never had any problems dealing with boys who like her. Not until this summer, when one went too far. No way will she let the same thing happen to her little sister. Kat is tired of the rumours, the insults, the cruel jokes. It all goes back to one person– her ex-best friend– and she's ready to make her pay. Four years ago, Mary left Jar Island because of a boy. But she's not the same girl anymore. And she's ready to prove it to him. Three very different girls who want the same thing: sweet, sweet revenge. And they won't stop until they each had a taste.

 

CURSED

by Jennifer L. Armentrout

Hardcover, USA Edition (1st Edition), 336 pages

Expected publication: September 13th 2012 by Thomas Dunne Books

Dying sucks–and high school senior Ember McWilliams knows firsthand. After a fatal car accident, her gifted little sister brought her back. Now anything Ember touches dies. And that, well, really blows. Ember operates on a no-touch policy with all living things–including boys. When Hayden Cromwell shows up, quoting Oscar Wilde and claiming her curse is a gift, she thinks he's a crazed cutie. But when he tells her he can help control it, she's more than interested. There's just one catch: Ember has to trust Hayden's adopted father, a man she's sure has sinister reasons for collecting children whose abilities even weird her out. However, she's willing to do anything to hold her sister's hand again. And hell, she'd also like to be able to kiss Hayden. Who wouldn't? But when Ember learns the accident that turned her into a freak may not've been an accident at all, she's not sure who to trust. Someone wanted her dead, and the closer she gets to the truth, the closer she is to losing not only her heart, but her life. For real this time

 

GLASS HEART

(Cold Kiss, #2) by Amy Garvey

Hardcover, 320 pages

Expected publication: September 18th 2012 by HarperTeen

ISBN

0061996246 (ISBN13: 9780061996245)

Wren can do things that other people can only dream of. Make it snow on a clear, crisp day. Fly through an abandoned tunnel. Bring a paper bird to life. Wren knows her abilities are tinged with danger—knows how easy it is to lose control—but she can't resist the intoxicating rush. And now that she has Gabriel by her side, someone who knows what she can do—what she has done—she finally feels free to be herself. But as Wren explores the possibilities of her simmering powers, Gabriel starts pushing her away. Telling her to be careful. Telling her to stop. The more he cautions her, the more determined Wren becomes to prove that she can handle things on her own. And by the time she realizes that Gabriel may be right, it could be too late to bring him back to her side.

 

NECROMANCING THE STONE

(Necromancer, #2) by Lish McBride

Hardcover, 1st Edition, 352 pages

Expected publication: September 18th 2012 by Henry Holt & Company

ISBN

0805090991 (ISBN13: 9780805090994)

With the defeat of the evil Douglas behind him, Sam LaCroix is getting used to his new life. Okay, so he hadn't exactly planned on being a powerful necromancer with a seat on the local magical council and a capricious werewolf sort-of-girlfriend, but things are going fine, right? Well . . . not really. He's pretty tired of getting beat up by everyone and their mother, for one thing, and he can't help but feel that his new house hates him. His best friend is a werebear, someone is threatening his sister, and while Sam realizes that he himself has a lot of power at his fingertips, he's not exactly sure how to use it. Which, he has to admit, is a bit disconcerting. But when everything starts falling apart, he decides it's time to step up and take control. His attempts to do so just bring up more questions, though, the most important of which is more than a little alarming: Is Douglas really dead?

 

THE DEAD GIRLS DETECTIVE AGENCY

by Suzy Cox

Paperback, 384 pages

Expected publication: September 18th 2012 by HarperTeen

ISBN

0062020641 (ISBN13: 9780062020642)

When Charlotte comes to after being pushed onto the subway tracks, she is informed by a group of teenage girls that she is dead…they all are. Meet the Dead Girls Detective Agency. With the support of these dynamic girls—including fashionable Lorna, who can't wait to find out if the devil actually wears Prada, and nerdy Nancy, who insists on staying in limbo to help out other girls—Charlotte follows leads and tracks down clues to solve her own murder. With plenty of juicy mysteries and some pretty cute guys, readers are sure to fall in love with this fun and suspenseful page-turner! Fans of Meg Cabot, Sara Shepard, and Ally Carter will delight in this exciting new paperback original.

 

THE DIVINERS

(The Diviners, #1) by Libba Bray

Hardcover, 608 pages

Expected publication: September 18th 2012 by Little, Brown Books for Young Readers

ISBN

031612611X (ISBN13: 9780316126113)

Evie O'Neill has been exiled from her boring old hometown and shipped off to the bustling streets of New York City–and she is pos-i-toot-ly thrilled. New York is the city of speakeasies, shopping, and movie palaces! Soon enough, Evie is running with glamorous Ziegfield girls and rakish pickpockets. The only catch is Evie has to live with her Uncle Will, curator of The Museum of American Folklore, Superstition, and the Occult–also known as "The Museum of the Creepy Crawlies." When a rash of occult-based murders comes to light, Evie and her uncle are right in the thick of the investigation. And through it all, Evie has a secret: a mysterious power that could help catch the killer–if he doesn't catch her first.

 

THE RAVEN BOYS

(Raven Cycle, #1) by Maggie Stiefvater

Hardcover, 408 pages

Expected publication: September 18th 2012 by Scholastic Press

ISBN

0545424925 (ISBN13: 9780545424929)

"There are only two reasons a non-seer would see a spirit on St. Mark's Eve," Neeve said. "Either you're his true love . . . or you killed him."

It is freezing in the churchyard, even before the dead arrive. Every year, Blue Sargent stands next to her clairvoyant mother as the soon-to-be dead walk past. Blue herself never sees them—not until this year, when a boy emerges from the dark and speaks directly to her. His name is Gansey, and Blue soon discovers that he is a rich student at Aglionby, the local private school. Blue has a policy of staying away from Aglionby boys. Known as Raven Boys, they can only mean trouble. But Blue is drawn to Gansey, in a way she can't entirely explain. He has it all—family money, good looks, devoted friends—but he's looking for much more than that. He is on a quest that has encompassed three other Raven Boys: Adam, the scholarship student who resents all the privilege around him; Ronan, the fierce soul who ranges from anger to despair; and Noah, the taciturn watcher of the four, who notices many things but says very little. For as long as she can remember, Blue has been warned that she will cause her true love to die. She never thought this would be a problem. But now, as her life becomes caught up in the strange and sinister world of the Raven Boys, she's not so sure anymore. From Maggie Stiefvater, the bestselling and acclaimed author of the Shiver trilogy and The Scorpio Races, comes a spellbinding new series where the inevitability of death and the nature of love lead us to a place we've never been before.

 

WHAT'S LEFT OF ME

(They Hybrid Chronicles, #1) by Kat Zhang

Hardcover, USA Edition, 356 pages

Expected publication: September 18th 2012 by Harper

ISBN

0062114875 (ISBN13: 9780062114877)

Eva and Addie started out the same way as everyone else—two souls woven together in one body, taking turns controlling their movements as they learned how to walk, how to sing, how to dance. But as they grew, so did the worried whispers. Why aren't they settling? Why isn't one of them fading? The doctors ran tests, the neighbors shied away, and their parents begged for more time. Finally Addie was pronounced healthy and Eva was declared gone. Except, she wasn't… For the past three years, Eva has clung to the remnants of her life. Only Addie knows she's still there, trapped inside their body. Then one day, they discover there may be a way for Eva to move again. The risks are unimaginable–hybrids are considered a threat to society, so if they are caught, Addie and Eva will be locked away with the others. And yet…for a chance to smile, to twirl, to speak, Eva will do anything.

 

THE STAR CHILD

by Stephanie Keyes

204 pages

Expected publication: September 21st 2012 by Inkspell Publishing

The world is about to be cloaked in darkness. Only one can stop the night. Kellen St. James has spent his entire life being overlooked as an unwanted, ordinary, slightly geeky kid. That is until a beautiful girl, one who has haunted his dreams for the past eleven years of his life, shows up spinning tales of a prophecy. Not just any old prophecy either, but one in which Kellen plays a key role. Suddenly, Kellen finds himself on the run through a Celtic underworld of faeries and demons, angels and gods, not to mention a really ticked off pack of hellhounds, all in order to save the world from darkness. But will they make it in time?

 

ALICE IN ZOMBIELAND

(White Rabbit Chronicles, #1) by Gena Showalter

Hardcover, 404 pages

Expected publication: September 25th 2012 by Harlequin Teen

She won't rest until she's sent every walking corpse back to its grave. Forever. Had anyone told Alice Bell that her entire life would change course between one heartbeat and the next, she would have laughed. From blissful to tragic, innocent to ruined? Please. But that's all it took. One heartbeat. A blink, a breath, a second, and everything she knew and loved was gone. Her father was right. The monsters are real…. To avenge her family, Ali must learn to fight the undead. To survive, she must learn to trust the baddest of the bad boys, Cole Holland. But Cole has secrets of his own, and if Ali isn't careful, those secrets might just prove to be more dangerous than the zombies…. I wish I could go back and do a thousand things differently. I'd tell my sister no. I'd never beg my mother to talk to my dad. I'd zip my lips and swallow those hateful words. Or, barring all of that, I'd hug my sister, my mom and my dad one last time. I'd tell them I love them. I wish… Yeah, I wish.

 

THE BLESSED

(The Blessed, #1) by Tonya Hurley

416 pages

Expected publication: September 25th 2012 by Simon & Schuster

From the author of the New York Times bestselling ghostgirl series, the start to a captivating and haunting teen trilogy about three girls who become entangled with an enigmatic boy—a boy who believes he is a saint.What if martyrs and saints lived among us? And what if you were told you were one of them?

Meet Agnes, Cecilia, and Lucy. Three lost girls, each searching for something. But what they find is Beyond Belief.

 

COVET

(The Clann, #2) by Melissa Darnell

Paperback, 488 pages

Expected publication: September 25th 2012 by HarlequinTeen

Dangerous to be together. Painful to be apart.Savannah Colbert knows she broke up with Tristan Coleman for the right reasons. Most of all, to keep from killing him with her new vampire abilities. But try telling her heart. Now, lost in a sea of hostile Clann faces, Sav tries to come to terms with what she's becoming and what that means for her future. And that someone is doing their best to bully her into making a terrible mistake. Tristan can't believe Sav won't even talk to him. If being apart is her decision, fine. Just don't expect him to honor it. But even as he prepares to fight for the girl he loves, forces beyond their control take them both in directions neither could have foreseen or prepared for. A reckoning is coming…and not everyone will survive.

 

Dearly, Beloved

(Gone With the Respiration #2) by Lia Habel

Hardcover, 496 pages

Expected publication: September 25th 2012 by Del Rey

Can the living coexist with the living dead?That's the question that has New Victorian society fiercely divided ever since the mysterious plague known as "The Laz" hit the city of New London and turned thousands into walking corpses. But while some of these zombies are mindless monsters, hungry for human flesh, others can still think, speak, reason, and control their ravenous new appetites. Just ask Nora Dearly, the young lady of means who was nearly kidnapped by a band of sinister zombies but valiantly rescued by a dashing young man . . . of the dead variety. Nora and her savior, the young zombie soldier Bram Griswold, fell hopelessly in love. But others feel only fear and loathing for the reanimated dead. Now, as tensions grow between pro- and anti-zombie factions, battle lines are being drawn in the streets. And though Bram is no longer in the New Victorian army, he and his ex-commando zombie comrades are determined to help keep the peace. That means taking a dangerous stand between The Changed, a radical group of sentient zombies fighting for survival, and The Murder, a masked squad of urban guerrillas hellbent on destroying the living dead. But zombies aren't the only ones in danger: Their living allies are also in The Murder's crosshairs, and for one vengeful zealot, Nora Dearly is the number one target. As paranoia, prejudice, and terrorist attacks threaten to plunge the city into full-scale war, Nora's scientist father and his team continue their desperate race to unlock the secrets of "The Laz" and find a cure. But their efforts may be doomed when a mysterious zombie appears bearing an entirely new strain of the virus—and the nation of New Victoria braces for a new wave of the apocalypse. Lia Habel's spellbinding, suspenseful sequel to Dearly, Departed takes her imaginative mash-up of period romance, futuristic thriller, and zombie drama to a whole new level of innovative and irresistible storytelling.

 

FALLING TO ASH

(Moth, #1) by Karen Mahoney

Paperback, 304 pages

Expected publication: September 27th 2012 by Corgi Childrens

You can't choose your family… living or dead.Trapped between two very different worlds, newly made vampire Moth is struggling to find her place in either. Not only does she have to answer to her strict Irish-Catholic Dad, but her over-protective maker, Theo, is intent on making her the star attraction in his powerful Boston vampire clan. Moth will have to pull off the double-act of the century to please both of them… Adding to her problems is the dangerously attractive Jason Murdoch, a trainee vampire hunter who loves to play cat and mouse in his spare time (Jace = cat; Moth = mouse). But when the teenagers of Boston's wealthiest families start to disappear, it forces Moth and Jace into an uneasy truce. Will they be able to solve the mystery behind the disappearances—before someone winds up undead?

 

FLOCK

(Stork, #3) by Wendy Delsol

384 pages

Expected publication: September 25th 2012 by Candlewick

Having barely survived an eleventh grade of adventures rivaling any mythological tale, human Stork Katla Leblanc is hoping for an ordinary senior year. But when two Icelandic exchange students turn up at Norse Falls High, an uneventful school year seems out of the question. Although tricked into the initial deal, Katla is constrained by a celestial bargain that puts everyone—including her boyfriend, Jack, and best friend, Penny—at risk. She'll have to use her wits, her wit, her soul-delivering powers, and a few out-of-this-world colleagues to fend off a disaster of epic proportions.

 

A FRACTURED LIGHT

(A Beautiful Dark #2) by Jocelyn Davies

352 pages

Expected publication: September 25th 2012 by HarperTeen

When she wakes up in unfamiliar surroundings, Skye knows something terrible has happened to her. But it's not until she hears Asher, the dark, rebellious angel she fell in love with, that the memories come flooding back. She tries to put the past behind her, but she knows she'll be forever haunted by the ruthless betrayal that almost took her life. Skye returns home, but with the knowledge of who she really is, nothing can ever be the same. As she tests the limits of her newfound powers, Skye discovers that she's capable of far more than anyone could have imagined. Both the Order and the Rebellion want her for their side as war between the factions looms. She can't forget the terrifying truth she now knows about the Order, but something holds her back from embracing the Rebellion. A Fractured Light picks up right after A Beautiful Dark's shocking cliffhanger ending and is perfect for fans of Lauren Kate's Fallen and Becca Fitzpatrick's Hush, Hush saga.

 

THE INFECTS

by Sean Beaudoin

Hardcover, 384 pages

Expected publication: September 25th 2012 by Candlewick

A feast for the brain, this gory and genuinely hilarious take on zombie culture simultaneously skewers, pays tribute to, and elevates the horror genre.Seventeen-year-old Nero is stuck in the wilderness with a bunch of other juvenile delinquents on an "Inward Trek." As if that weren't bad enough, his counselors have turned into flesh-eating maniacs overnight and are now chowing down on his fellow miscreants. As in any classic monster flick worth its salted popcorn, plentiful carnage sends survivors rabbiting into the woods while the mindless horde of "infects" shambles, moans, and drools behind. Of course, these kids have seen zombie movies. They generate "Zombie Rules" almost as quickly as cheeky remarks, but attitude alone can't keep the biters back. Serving up a cast of irreverent, slightly twisted characters, an unexpected villain, and an ending you won't see coming, here is a savvy tale that that's a delight to read — whether you're a rabid zombie fan or freshly bitten — and an incisive commentary on the evil that lurks within each of us.

 

THE MEPHISTO KISS

(The Mephisto Covenant, #2) by Trinity Faegen

Hardcover, 448 pages

Expected publication: September 25th 2012 by EgmontUSA

The eyes never lie. No one's eyes are darker than Eryx. Not even the Devil's. When Jax and Sasha first see Jordan Ellis, they know she is no ordinary teenager. She's the daughter of the President after all, but she's also Anabo – a descendant of Eve. What they don't know is that Eryx plans to kidnap Jordan and force President Ellis to pledge his soul. If Eryx's plot succeeds, the consequences would be catastrophic. But the Mephisto brothers do know about Jordan's secret identity. And for one of them, she could be the match that leads to their soul's salvation. Now it's a desperate race against time to save Jordan and prevent Eryx's haunting eyes from discovering her true identity. A thrilling story of romance, danger, and intrigue, THE MEPHISTO KISS continues the marvelous mythology that began in THE MEPHISTO COVENANT.

 

THE OTHER NORMALS

by Ned Vizzini

Hardcover, 400 pages

Expected publication: September 25th 2012 by Balzer + Bray

Given the chance, fifteen-year-old Peregrine "Perry" Eckert would dedicate every waking moment to Creatures & Caverns, an epic role-playing game rich with magical creatures, spell casting, and deadly weapons. The world of C&C is where he feels most comfortable in his own skin, so when his parents ship him off to summer camp Perry is sure he's in for the worst summer of his life. Everything changes, however, when Perry gets to camp and stumbles into the World of the Other Normals. Perry's new otherworldly friends need his help to save their princess and prevent mass violence. As they embark on their quest together, Perry realizes that his nerdy childhood has uniquely prepared him to be a great warrior in this world, and maybe even a hero. Bestselling author Ned Vizzini delivers a compulsively readable and wildly original story about the winding and often hilarious path to manhood.

 

SCORCH

(Croak #2) by Gina Damico

Paperback, 332 pages

Expected publication: September 25th 2012

Graphia

Sixteen-year-old Lex Bartleby is a teenage grim reaper with the bizarre ability to damn souls. That makes her pretty scary, even to fellow Grims. But after inadvertently transferring her ability to Zara, a murderous outlaw, Lex is a pariah in Croak, the little town she calls home. To escape the townspeople's wrath, she and her friends embark on a wild road trip to DeMyse. Though this sparkling desert oasis is full of luxuries and amusements, it feels like a prison to Lex. Her best chance at escape would be to stop Zara once and for all—but how can she do that from DeMyse, where the Grims seem mysteriously oblivious to Zara's killing spree?

 

SHADOWS

(Ashes Trilogy, #2) by Ilsa J. Bick

Hardcover, 528 pages

Expected publication: September 25th 2012 by EgmontUSA

The Apocalypse does not end. The Changed will grow in numbers. The Spared may not survive. Even before the EMPs brought down the world, Alex was on the run from the demons of her past and the monster living in her head. After the world was gone, she believed Rule could be a sanctuary for her and those she'd come to love. But she was wrong. Now Alex is in the fight of her life against the adults, who would use her, the survivors, who don't trust her, and the Changed, who would eat her alive. Welcome to Shadows, the second book in the haunting apocalyptic Ashes Trilogy: where no one is safe and humans may be the worst of the monsters.

 

ZOM-B

(Zom-B, #1) by Darren Shan

Hardcover, 160 pages

Expected publication: September 27th 2012 by Simon & Schuster

Zom-B is a radical new series about a zombie apocalypse, told in the first person by one of its victims. The series combines classic Shan action with a fiendishly twisting plot and hard-hitting and thought-provoking moral questions dealing with racism, abuse of power and more. This is challenging material, which will captivate existing Shan fans and bring in many new ones. As Darren says, "It's a big, sprawling, vicious tale…a grisly piece of escapism, and a barbed look at the world in which we live. Each book in the series is short, fast-paced and bloody. A high body-count is guaranteed!"
Monthly Must Haves
These are our most anticipated September releases:
| | | |
| --- | --- | --- |
| Abigail's Picks | Julia's Picks | Kristina's Pick's |
|     |    |     |
What are your must have titles for September ? Tell us in the comments.
---
Authors/Publishers: have a book coming out soon? Request a Review or schedule a visit/giveaway
Please leave a comment if we missed a title and we will update this post.