Today's Deadly Destination  is from Jennifer Knight's Do's and Don'ts when Living in Scenic (Werewolf-infested) Colorado from BLOOD CRAVE (published on August 14th 2012 by Running Press). Want to win the whole series? Enter via the widget below.
**Visit Dark Faerie Tales today for her Deadly Destination from Kasey MacKenzie & a chance to win BLACK-HEARTED BETRAYAL**
Do's and Don'ts when Living in Scenic (Werewolf-infested) Colorado from BLOOD CRAVE
So, you want to go to college in Colorado. Who doesn't, right? The weather is unimaginably perfect nine months out of the year, there's skiing, hiking, kayaking, you name it. We got it.
The one thing they don't mention in the brochures? Werewolves. Vampires. General supernatural mayhem.
I'm here to give you the lowdown on HOW TO SURVIVE YOUR FRESHMAN YEAR in Colorado. Nobody told me, but I'm telling you.
DO wear silver at all times. Werewolves hate it. Think mace for humans. Shove it in their faces (that, is, if you get close enough before you're dog chow) and they'll back off. Trust me. I use it on my boyfriend all the time.
DON'T wander through the woods at night. You'd think this would be obvious even without werewolves and vampires lurking about, but it's surprisingly tempting. I do it a lot, myself, but I have a sexy were-boyfriend to protect me. You? Not so lucky. Do yourself a favor: don't be someone's dinner. Stay the hell inside at night.
DON'T visit the nightclub Zydeco's. I have no idea why über powerful, extremely sexy undead beings are drawn to the Podunk glamour of this cheese ball club, but they are. They flock to it apparently, since every time I go, I almost get eaten. Zydeco's: Stay. Away.
DO learn how to make your own stake out of unassuming objects. Basic rules: Vampires = wooden stake. Werewolves = silver. Lucas has a custom-made stake with wood and silver on either end. Call me crazy, but I don't have one of those lying around. But I do have wooden chairs and a drawer full of silverware. And so do you. Get creative. This is your life we're talking about.
If you find yourself cornered by a vampire, DON'T try to run. I know this sounds morbid, but vampires like to play with their food. Putting up a fight will only excite them further. Your best bet? Make lots of noise. Sure, they can just drag you off to a deserted area, but the more noise you make, the more likely it is that someone else will hear you and come to help. Just pray that someone brings a silver fork or something.
And lastly, if you happen to meet a grumpy, ill-tempered boy whose eyes mysteriously change color . . . unless you're a glutton for punishment, DON'T fall for this guy. Odds are he's a werewolf.
Well, that's about it. Follow these rules and you have every chance of surviving your freshman year in Colorado. Oh, and one last thing: If you somehow manage to get caught up in the supernatural world and you need help? DON'T call me. I'll just make it worse.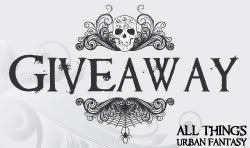 Giveaway provided by Running Press
5 sets of the Blood on the Moon series (BLOOD ON THE MOON & BLOOD CRAVE) by Jennifer Knight
Published by Running Press
Description:
Headstrong heroine Faith Reynolds returns in this thrilling sequel to the paranormal romance Blood on the Moon!
After surviving being kidnapped by a vampire, Faith would just love to focus on some alone time with her hot (though occasionally furry) boyfriend, Lucas. Unfortunately, with a vampire uprising on the horizon and her best friend, Derek, about to wake up and find himself transformed into a half-werewolf, half-vampire being without a beating heart, Faith has a few other things to take care of first.
Faith is not without help, in the form of her newfound powers of sensing people's emotions and being able to influence werewolves' actions, not to mention her begrudging but rather helpful boyfriend. Even so, convincing a werewolf packmaster to prepare for an epic battle may be difficult to do without solid evidence.
Lose yourself once more in the deliciously suspenseful world of werewolves versus vampires, otherworldly boys with deadly charm, and addictive, spine-tingling action and romance!
Enter the giveaway via the widget below –

US/CA addresses only

Click below for more Deadly Destinations
See all the upcoming DD posts 
Enter all the previous giveaways
More DD on Dark Faerie Tales