Today's Deadly Destination  is from C.J. Omololu's Cole Ryan on San Francisco from TRANSCENDENCE (published on June 5th 2012 by Walker Childrens). Want to win a copy? Enter via the widget below.
**Visit Dark Faerie Tales today for her Deadly Destination from Clay and Susan Griffith & a chance to win THE KINGMAKERS**
C.J. Omololu's Cole Ryan on San Francisco from TRANSCENDENCE
San Francisco – Then and Now by Cole Ryan
I'm Cole – short for Nicole, but nobody calls me that – and I live in San Francisco. It's a pretty cool place I guess, lots of people seem to like it despite all of the guys who 'spare change' you all over the city  Tourists come by the thousands every year and do all of the usual things like walk on the Golden Gate Bridge (that place scares me half to death – I hate heights), visit Fisherman's Wharf and Pier 39 (if you ask me, the sea lion stink isn't worth it) and take the ferry out to Alcatraz (I've lived here all of my life and never been there).  I live in a San Francisco that most tourists never see – bonfires on Ocean Beach on a Saturday night, peanut butter curry ice cream in the Sunset, and giant burritos at the car wash taqueria on Army Street (which is exactly what it sounds like – a taqueria in a car wash).  For most of my seventeen years, it was a pretty regular existence here in the city;  I took the bus to school, spent hours at cello lessons and fought with my older sister Kat. And then we went on vacation to the Tower of London and everything changed.
I've always gotten a lot of déjà vu – you know, those feelings like you're doing something that you've done in the past or like something brand new is familiar in a weird way.  Lots of times I'd be on the bus to school and we'd pass a house or a building that would give me an uneasy feeling inside that I couldn't explain. All of that got ten times worse the minute we landed in London. I'd never been there before, but suddenly I felt like I knew what was around every corner, felt at home in a way I'd never felt anywhere before. I'd started getting lost in daydreams, seeing visions of things in history that I couldn't possibly have known about –honestly,  I thought I was losing my mind. I was visiting the Tower of London with my sister when it all got much, much worse. Right there on the green in front of the White Tower I totally fainted, pulled into a vision of a beheading that was so real I woke up in a total panic. And then he was there. Griffon. I thought it was just a random meeting of a cute guy, but it turned out to be so much more.
It took me a long time to accept that I was becoming Akhet and that these visions weren't vision at all, but memories of past lives and that someday, I'd remember all of the lives I've ever lived. It seems that everyone has lived over and over again, but only some of us remember. Navigating my hometown became a whole new experience. Now that I was remembering more and more, I knew why the imposing brick building of the Pacific Coast Club caused a feeling of dread in the pit of my stomach and why I was always drawn to the Ferry Building. Many of the places that I knew when I visited San Francisco as a young cellist in the late 1800s had been destroyed in the 1906 earthquake and fire, but enough of them remained to cause a jolt of memory whenever I passed them.  It explained how I knew that once there were horses in the dining room of the Palace Hotel and how I could play cello effortlessly, like it had always been a part of me. It also explained why I'm so afraid of heights.
You should definitely come to San Francisco if you get the chance – but stay away from the sea lions and check out a certain car wash burrito.  And if you pass an old Victorian that gives you a weird sense of déjà vu…don't ignore it.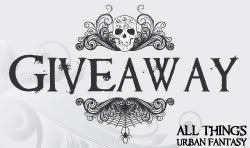 Giveaway provided by C.J. Omololu
One signed copy of TRANSCENDENCE by C.J. Omololu
Published on June 5th 2012 by Walker Childrens
Description:
History is no match for destiny. . .
I smell the smoke from the fires and hear the pleas to God from the condemned, the metallic tang of blood infusing the very air around us. My eyes dart back and forth, trying desperately to find Connor in the crowd of prisoners, but I am being dragged toward the water, away from the hill where I'd seen him last…
When Cole Ryan visits the Tower of London, panic starts to rise as she realizes the visions are getting worse. Everywhere she goes, everything she touches, seems to trigger vivid scenes of a time she doesn't know, in a place she's never lived. The only rational explanation is that she's losing her mind. Or is it?
The moment Griffon Hall sees Cole in London that day, he knows immediately that she's special, like him—that these aren't visions, but glimpses into their own past lives. And he knows for certain their paths were meant to cross in this life…
With Griffon's help, Cole realizes her status as Akhet, people who must take the wisdom they've gathered over centuries of past lives and use it for good. But not all Akhet are honorable, and a rogue is after Cole to avenge a shared past that she barely remembers.  Piecing together clues from many lifetimes, Cole discovers a secret that could ruin her only chance at a future with Griffon—a future they are destined to share—and risking his love could be the only way to save them both.
Read our review| View Trailer
Enter the giveaway via the widget below –

 Open Internationally

Click below for more Deadly Destinations
See all the upcoming DD posts 
Enter all the previous giveaways
More DD on Dark Faerie Tales