Today's Deadly Destination  is from Adam Christopher's Jeannie on San Ventura, CA from SEVEN WONDERS  (published on August 28, 2012 from Angry Robot). Want to win a copy? Enter via the widget below.
**Visit Dark Faerie Tales today for her Deadly Destination from Nancy Holzner & a chance to win DARKLANDS**
Adam Christopher's Jeannie on San Ventura, CA from SEVEN WONDERS
Oh welcome, one and all, to the Shining City! Behold the magnificence! Look, up in the sky! See the Wonders fly! Oh, hark now at all the…  um, shiny things. Hark is look, right? No?
Okay, I'll cut the crap. My name is Jeannie and I'm not even from around here. I'm actually from Albuquerque. Yeah, okay. Albuquerque is a nice place, it's just that the only superpower you'll find in that particular corner of New Mexico is the uncanny ability to sell crappy pottery to tourists.
But San Ventura? That's where the action is. Everyone knows it. Even people from Albuquerque. Because the Shining City, as everyone calls it – as the local council has plastered over every bit of promotion and marketing to come out of its tourist office – is the home of the Seven Wonders. They're the last superheroes standing, and a finer bunch of goody two-shoes you're not likely to find. Well, not since the Goody Two-Shoes were killed in that fight with Belphegor back in '98 anyway.
The Shining City. Okay, I have to admit, that fits. It gets a lot of sun, just like every other city in SoCal. But I've never been able to figure out whether it was called that before the Seven Wonders built their glorified office block in the center of the city. Right there in downtown, this big sort of shard thing, like a giant chunk of cut glass or maybe a skyscraper-sized wedge of crystal thrust up from the ground during a big earthquake. Or, more likely, during one of the many smack downs between the Seven Wonders and that other guy.
Sorry, I'm all over the place. You're asking an out-of-towner about one of the most famous cities in the US? What, did you take off to the moon with The Incandescent Admiral or something?
Oh, you did. Well, okay.
So the other guy. But… wait, let's go back. Gather round, children.
There are no more superheroes in the world. There used to be hundreds – maybe thousands; even I can remember seeing them on the news when I was a kid. But now it's only the Seven Wonders, and they're only hanging around because there is one foe left undefeated. Of all the supervillains there ever were, they're all dead or locked up or rehabilitated or missing or whatever, except for the other guy, the Cowl. And because he's still on the loose and he's the mortal arch-nemesis of the Seven Wonders, the Seven Wonders haven't hung up their capes yet.
Which I'm sure the San Ventura Tourist Board thinks is pretty neat because it means they can sell moody posters of the chairman of the Seven Wonders, Aurora, all hands-on-hips and mean glare, with his buxom wife Bluebird sticking her chest out next to him. Aurora's powers might be related to the power of the sun's magnetic field, but a gravity-defying bust is clearly her particular gift. I mean, come on.
So anyway. There are two opposing theories: the first, that San Ventura is a beautiful city basking in the glorious Californian sun, a place where playboys park their yachts (do you park yachts? I have no clue) and where the geeks of world gather every year for the San Ventura Comic Con (and no prizes for guessing who the special guests are. Every. Single. Year. Ever).
The other point of view is that San Ventura is the most dangerous city in the world, because it's the home of the world's last supervillain. And, well, from the outside I can see where that comes from –  bad news gets bigger ratings than good, so even back in the Beige City (that's Albuquerque… like "Shining City", only… oh, never mind) the Adventures of the Cowl played nightly on the 11pm news. But, y'know, maybe they're looking in the wrong direction. Sure, the Cowl has a bunch of fans who like to wear his symbol and who the news call the Omega gangs, but they're mostly just potheads who sell a bit of weed in the city parks after dark. What about the Seven Wonders? Have you seen the damage they do? Okay, so the Cowl comes along and is doing something nefarious but then Sand Cat comes along and throws a bus at him, and then there's Aurora with his fancy lightshow and angry angry eyes and suddenly the highway is a giant crater and there's one less building on the corner than there used to be, and for what? The Cowl gets away every time.
Some people think the Seven Wonders let him. But… I'll refrain from commenting.
Of course back then, before I relocated thanks to work, The Cowl operated alone. He's got an accomplice now. She's called Blackbird. I like her.
But back to this wonderful and amazing and beautiful city! Right? Right. And actually, it is nice. I grew up in the desert but I do like the sea. It's kinda restful. And blue. There's nothing better than sitting outside an Apollo Coffee near the beach, watching the world go by, laughing at tourists with their cameras and iPads (seriously, taking a photo with an iPad in public is an embarrassment, you should be ashamed of your supreme lameness) waiting to see if Linear will scoot by at the speed of sound, or maybe they think SMART will set down and do some complex calculations for their entertainment. Seriously, if that stupid robot had an espresso machine in its chest then maybe it would be doing the good people of San Ventura a service. I mean, how do the Seven Wonders even pay for it all? Maybe printing money is another of their wonderful superpowers. Might explain how they could afford that building. Oh, didn't I mention? The building – sorry, the Citadel of Wonders (puke puke) actually does shine. In fact, when the sun hits it, it projects this rainbow of light out over the city, and it sweeps around during the day, illuminating the good citizens they're sworn to protect.
Which is why I got an apartment with windows facing away from the city, towards the bay. I mean, that light is a light that will keep you awake. Considerate neighbors, the Seven Wonders are not.
But maybe that'll change. Maybe it'll all change.
One day.
Enjoy your stay. Drive carefully. And don't forget to tip. What, you don't tip where you come from? Y'know, I think I preferred the story about The Incandescent Admiral.
Tourists!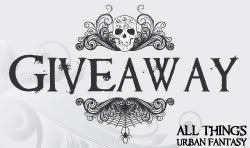 Giveaway provided by Angry Robot Books
Two copies of SEVEN WONDERS by Adam Christopher
Published on August 28, 2012 from Angry Robot
Description:
Tony Prosdocimi lives in the bustling Metropolis of San Ventura – a city gripped in fear, a city under siege by the hooded supervillain, The Cowl.
When Tony develops super-powers and acts to take down The Cowl, however, he finds that the local superhero team Seven Wonders aren't as grateful as he assumed they'd be…
File Under: Science Fiction [ Heroes In Action | A Double Cross | Kapow! | Tables Turned ]
Enter the giveaway via the widget below – US/CA or UK/EU

Click below for more Deadly Destinations
See all the upcoming DD posts 
Enter all the previous giveaways
More DD on Dark Faerie Tales