We are welcoming back Erin Kellison today to talk about FIRE KISSED the fourth in her Shadow series (available now from Zebra). In Julia's review of FIRE KISSED, she said, "Kellison's Shadowseries sits next to Thea Harrison's Elder Races and Eileen Wilks World of the Lupi for the purest blend of my favorite things: romance and magic."  Sounds good, right?  See below for a chance to win a copy.
Erin Kellison's Top 10  great, not-so-great, and really bad fantasy movies from my childhood
First, a huge thank you to All Things Urban Fantasy for having me here today. And thank you to the readers stopping by. I've got a doozy of a list for you. To be entered to win a copy of Fire Kissed, book one in my Shadow Kissed series, just let me know which of these you've seen (liked or hated), or add to the list.
In preparation for this top ten, my husband pulled a list of fantasy and science fiction movies from the eighties, when I was a kid and early teen. I'd seen every single one on the list… when I was kid. I was born between boys and had a dad who loved this kind of stuff, and so I got the benefit of their entertainment.
This list was almost impossible to put together since there were so many movies to choose from. So, in no particular order, here are ten that made me as twisted and weird as I am today. (BTW, I could have probably found a hundred.)
I lived Bastian's story. I was Bastian, the kid who'd rather live in a book than in real life. Plus, I really wanted to be as pretty as the Empress.  And I wanted the jewel that hangs on her forehead.  Incidentally, the hero of my recent release, Fire Kissed, is named… Bastian.
Willow
Big crush on Val Kilmer. Loved the humor.
Legend
Tom Cruise in a Peter Pan outfit. The beautiful Mia Sara setting out to make things right. Plus, and this is probably deviant, but I think I was a little attracted to the demon guy. Wish I was kidding, but alas, no.
The Terminator
Not a fantasy, but I had to include it because it ignited MY fantasies.  My dad dragged me to the movie when it came out. Dragged me. I remember having NO interest in seeing it. Then, for the very first time in my life, I was totally and utterly turned on by a hero. It was Reese and my eyes must have been huge during the sex scene. I swear I came out of the movie with my heart in my throat and fantasized about Reese for years to come. True story.
I watched all the warrior fantasy hero movies, Conan, Krull, Beastmaster, Sinbad, Clash of the Titans. I saw them all and now that I am reminded, I might have to inflict them on my children. Loved them. My husband couldn't believe that I remembered the Beastmaster's ferrets. Yep.
Labyrinth
David Bowie. Giant puppet muppets. This movie is a serious trip. Must see.
The Last Unicorn
Another Rankin/Bass cartoon. Just bought it for my kids and made them watch it. Didn't take with my eldest, but my little one fell for it. Great score by America.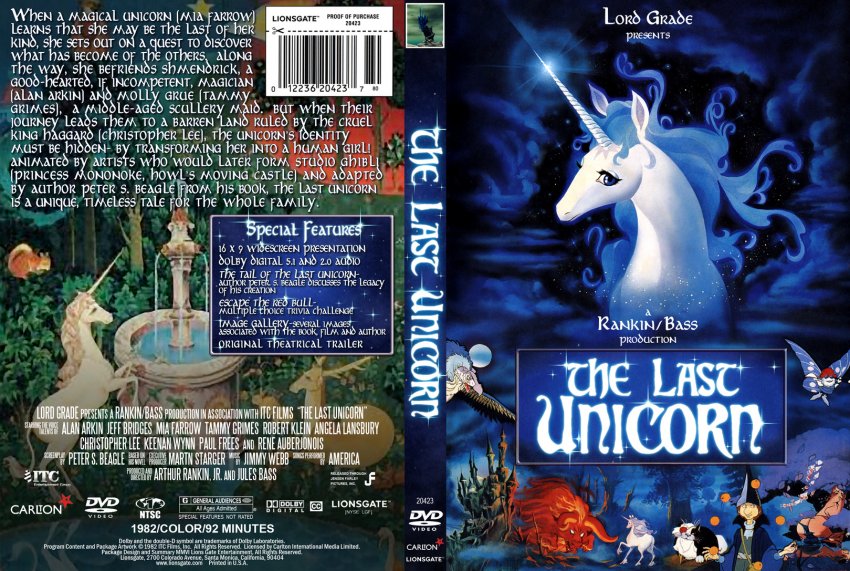 Ladyhawke
LOVED this movie. Isabeau (Michelle Pfeiffer was so pretty). Loved Rutger Hauer's hero in this, so angry, silent, and tortured. Came to love the idea of shape-shifters.
Highlander
I am not kidding when I say my wedding band inscription is "There can be only one." Okay, some of the Highlander movies were bad. I don't care. I love the TV series too. Love the Queen music… Who wants to live forever? Now I hear they are doing a remake with Ryan Reynolds. Of course I have to go, but I have mixed feelings.
Which movies have you seen? How would you extend my list?
Erin Kellison
Erin Kellison is the author of the
Shadow Series
, which includes
Shadow Bound
and
Shadow Fall
, as well as the upcoming
Shadowman
(Sept 2011), and the e-novella
Shadow Touch
(June 2011). Stories have always been a central part of Erin's life. She attempted her first book in sixth grade, a dark fantasy adventure, and she still has those early hand-written chapters. She graduated summa cum laude with a degree in English Language and Literature and went on for a masters in Cultural Anthropology, focusing on oral storytelling. When she had children, nothing scared her anymore, so her focus shifted to writing fiction.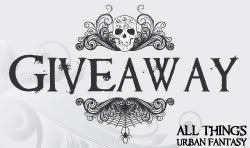 Giveaway provided by Zebra
One copy of FIRE KISSED by Erin Kellsion
Available on July 3rd 2012 by Zebra
Description:
Fae Fire
It is Kaye Brand's power to wield. But outcast from her kind, she's been selling herself to the highest bidder—money for her survival in exchange for a magic glimpse into the flames of the future.
Angel Ice
One of the angelic Order, Jack Bastian has no use for a female like Kaye, as provocative and unexpected as her blazing beauty. Yet he has no choice but to hire her to uncover the secrets of his sworn enemy and her former fiancé, Ferrol Grey.
Magekind
War is inevitable between the defenders of the Order and the mage Houses who threaten to engulf the world in Shadow. For Jack, mage-born Kaye is off limits, no matter how hot the impossible attraction between them. But in the coming darkness, beset by danger and desire, everything is about to change…
 Read an Excerpt | Read our Review
Enter the giveaway via the widget below
---
Interested in being a guest on All Things Urban Fantasy? Fill out our Guest Request Form
About the author
I am an avid reader and enjoy a variety of genres from mysteries and thrillers to urban fantasy and historical fiction. My foray into urban fantasy started off with a recommendation that I read some of Kelley Armstrong's books. After I saw how wonderfully fun and compelling this genre could be I explored more urban fantasy authors and books. Some of my favorite authors in this genre are Patricia Briggs, Ilona Andrews, and Jim Butcher.