It's the last day of the month which means it's time to check out what we're going to be reading next month in: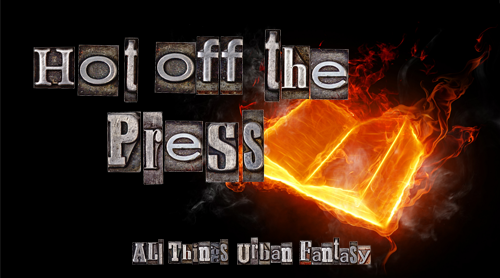 Want to know what titles came out in previous months? View all the previous Hot Off The Press posts here
We may have set a new record this week for new releases.  August is filthy with paranormal and speculative fiction titles (see below for the titles we are each most anticipating).  Kristina and I had to tag team this post to get them all done–she did the lion's share–but a huge shout out has to go to DearAuthor.com and their amazing time saving automated BuyLink Generator.  We're grateful they shared their method and that we were able to modify it to work for us.  Many, many thanks.
We're also finishing up the last minute details for Deadly Destinations which starts tomorrow!  The BIG info post with the master list for all 62 giveaways (including many of the titles in this post) posted earlier today.  Can't wait, can't wait, can't wait!
—————————————–
*Release dates are subject to change.  Click '+ Description' to reveal the full description. Please visit our Titles Received For Review page to see which of these titles will be reviewed this month.
48 Adult Titles Releasing in August
THIRD BLOOD

(Haven, #3)
by Kalayna Price

Expected publication: August 2012

Going home after five years is difficult. It's harder still if you've changed species in the interim.

Kita Nekai, once the smallest shifter in Firth but now the newest vampire in the city of Haven, has no intention of returning home or informing her father and clan what she's become. Not that she has a choice. When the mage who holds her death certificate in his hands demands Kita return to Firth as his errand runner, she has to comply. Of course, there is no leaving her sire, Nathanial, behind. Which means introducing daddy dearest to the man—well, vampire—she may be falling for and confessing that she's lost the ability to shift. Talk about awkward.

Her homecoming goes from bad to worse when an attempt is made on her life, and Kita finds herself facing an unknown threat in a hostile world she never fit into in the first place. Can she survive long enough to complete the judge's task, stand trial before the elders for the rogues she created while on the run, and help defend her father's territory from an encroaching band of misfit shifters? Or is this cat down to her last life?

BLOOD AND SILVER

(Decon Chalk: Occult Bounty Hunter, #2)
by James R. Tuck

Paperback, 352 pages

The warrior and the wallflower . . .

Deacon Chalk normally has no trouble telling innocent victims from real monsters. So protecting an abused pregnant were-dog is a no-brainer…until a vicious lycanthrope leader and his brotherhood target Deacon, other shape-shifters, and any humans in their way. Suddenly, Deacon is outnumbered, outgunned, and unsure who – or what – to trust. The only edge he has left is a weapon hungry for his soul and his most savage impulses. And using it will exact a price even this hell-raising hunter fears to pay…

DEMON HUNTING IN THE DEEP SOUTH

(Demon Hunting, #2)
by Lexi George

Paperback, 1st Edition, 336 pages

Expected publication: August 1st 2012 by Kensington Publishing Corp.

The warrior and the wallflower . . .

Shy, self-conscious Evie Douglass tries to stay under the radar, especially when her nemesis Meredith Peterson, aka The Death Starr, is anywhere around. Meredith and her bitch posse of skinny girlfriends have tormented Evie since the seventh grade, calling her names like The Whale and Thunder Thighs.

Evie tries to stay invisible, but that's not an easy thing for a plus-sized gal to do in a small town like Hannah, Alabama. She finds it doubly hard to avoid Meredith's wrath once she takes a job at the lumber mill. You see, Meredith's husband is Evie's new boss. Translation: more torture time for The Death Starr.
Evie thinks things couldn't get much worse until the morning she finds Meredith's bloody body sprawled across her desk. Typical Meredith, she gets herself dead mere days after a very public scene in which Meredith accuses Evie of having an affair with her husband. Worse, the murder weapon is found in Evie's car.

Suddenly, Evie is the Number One suspect in a sensational murder case. But she's got bigger problems. Hannah is infested with demons—soul sucking, body snatching creatures of evil—and, for some reason, they want Evie. The only thing standing between Evie and death or possible possession is a hunky blond demon slayer named Ansgar.

Ansgar is a Dalvahni warrior, a supernaturally gorgeous race whose sole purpose is to hunt down and capture rogue demons.

Evie could almost swear that Ansgar is interested in more than demons. He seems interested in her. Ridiculous, of course, because he's sex on two legs and she's…

Well, she's Whaley Douglass.

To add to Evie's troubles, Meredith doesn't even have the decency to stay dead. She shows back up as a ghost and she's more of a beyotch than ever. Meredith has deathnesia—she can't remember who killed her—leaving Evie to solve the mystery herself, or go to jail for a murder she didn't commit.

HEARTS OF DARKNESS

(Deadglass, #1)
by Kira Brady

Mass Market Paperback, 352 pages

Expected publication: August 1th 2012 by Zebra

In the first of a dazzling new romantic trilogy, one woman's courageous search plunges her into a millennia-old supernatural war—and an irresistible passion…

Nurse Kayla Friday has dedicated her life to science and reason. But for her, Seattle is a place of eerie loss and fragmented, frightening memories. And now the only clue to her sister's murder reveals a secret battle between two ancient mythologies…and puts Kayla in the sights of lethally-sexy werewolf mercenary Hart. He'll do whatever it takes to obtain the key to the Gate of the Land of the Dead and free what's left of his soul. But seducing the determined Kayla is putting them at the mercy of powerful desires neither can control. And as the clock ticks down to hellish catastrophe, the untested bond between Kayla and Hart may lead to the ultimate sacrifice.

MAGIC GONE WILD

(Bottled Magic, #3)
by Judi Fennell

Mass Market Paperback, 1st Edition, 384 pages

Expected publication: August 1st 2012 by Sourcebooks Casablanca

Genie Vana Aphrodite is having a pretty rough day. She's failing to live up to the name "Aphrodite," she's stuck living in her master's attic, and her powers are on the fritz. To make matters even worse, her master's great-grandson, Zane, informs her that she has completely ruined his family's reputation. Zane is ready to sell his family's estate, genie and all but Vana's bound and determined to fix her past wrongs. Can Aphrodite prove to him that his life needs a little bit of magic?

PLAIN FEAR: FORBIDDEN

by Leanna Ellis

Paperback, 432 pages

Expected publication: August 1st 2012 by Sourcebooks Landmark

Rachel Schmidt Nussbaum, a young widow, is now seven and a half months pregnant with her first child. She blames herself for her husband Josef's death and she believes that she is being punished by God for her past sins.

So when a stranger arrives claiming to be an old friend from her wilder years, saying only she can fix things for him, for Josef, and for herself, she makes an impulsive decision to follow him. Thus begins a journey that will lead Rachel to the depths of ultimate danger, the potential for new love, and a battle that will decide both the fate of her soul and the life of her unborn child.

TIME UNTIME

(Dark Hunters, #22)
by Sherrilyn Kenyon

Hardcover

Expected publication: August 2nd 2012

The Mayans aren't the only ones with a 2012 prophecy… 

Long before recorded history, there was a warrior so feared that everyone trembled before his wrath. Only a brutal betrayal by the one closest to him could defeat him. But not even death was the end of a man so strong.

The Time Untime approaches… 

Kateri Avani has been plagued her entire life with dreams she doesn't understand. Images of places she's never been and of a man she's never seen. Her quest for answers has driven her to Las Vegas where she hopes to finally silence the demons in her mind.

What she never anticipates is coming face to face with the warrior who has haunted her her entire life.

Ren Waya came back from the dead to keep the prophecy he began from coming true and ending the world. For thousands of years, he has fought the same evil that once possessed him. But now that evil has brought back the one person he can't fight. The one person who once held the most sacred part of him.

His heart.

But if he doesn't kill Kateri, the deadliest of evils will reemerge and destroy everyone else on the planet. It was a sacrifice he made once.

Will he be able to make it again?

 

A LADY CAN NEVER BE TOO CURIOUS

(Steam Guardians, #1)
by Mary Wine

Mass Market Paperback, 320 pages

Expected publication: August 7th 2012 by Sourcebooks Casablanca

On the outside, Janette Aston appears to be a proper young lady; however, the people of England have no idea that this poised young miss secretly studies the scientific discoveries of the mysterious Illuminist Society. Janette soon grows hungry for more secrets about this Society, and she finds herself impersonating an Illuminist to discover more information. As she is exposed to secrets and dangers she never could have imagined, she begins to wonder if she's finally gone too far. But when she runs into gorgeous Illuminist Guardian Darius Lawley, she finds that, while her life is in danger, her sense of curiosity is most certainly piqued…

 

A WITCH BEFORE DYING

(A Wishcraft Mystery,#2)
by Heather Blake

Paperback, 320 pages

Expected publication: August 7th 2012 by Signet

When Darcy is hired by Elodie Keaton to clean up her missing mother's disorderly home, the Wishcrafter is certainly up for the task. After all, the motto of her Aunt Ve's personal concierge service As You Wish is "No Job Impossible." But beneath the piles of old newspapers and knickknacks, Darcy discovers something much more disturbing: Patrice Keaton's body.

Darcy's determined to give Elodie peace of mind by investigating her mother's disappearance and death. Patrice was last seen over a year ago after a fight with her Charmcrafter boyfriend. Was her murder a crime of passion? Or were Patrice's troubles caused by the Anicula, a wish-granting amulet? Now Darcy has to find not only a killer but also the Anicula— before the power of ultimate wish fulfillment falls into the wrong hands…

 

A WOLF AT THE DOOR

(Jesse James Dawson, #3)
by K.A. Stewart

Paperback, 320 pages

Expected publication: August 7th 2012 by Roc

STAR STRUCK

Jesse James Dawson was once an ordinary man until he discovered that demons were real, and fighting them meant putting his own soul on the line. His new case is a beauty: Gretchen Keene, a Hollywood starlet who's become an unwitting catalyst in an all-out demon war. It's not her soul Jesse needs to protect, but the two-hundred-and-seventy-six others she's carting around—all the souls sold to spend just one night with the blonde bombshell. That's a lot of baggage, although it might explain her meteoric rise to fame. And it's all up for grabs by the demon world.

All Jesse has to do is keep her safe until New Years. Sounds easy. But darkness is casting a nasty shadow in the California sun—a new unseen enemy is closing in and leaving Jesse to wonder, how do you fight something you can't see coming?

 

BITING COLD

(Chicagoland Vampires #6)
by Chloe Neill

Paperback, 337 pages

Expected publication: August 7th 2012 by New American Library

Turned into a vampire against her will, twenty-eight-year-old Merit found her way into the dark circle of Chicago's vampire underground, where she learned there was more to supernaturals than met the eye—and more supernaturals than the public ever imagined. And not all the secrets she learned were for sharing—among humans or inhumans.

Now Merit is on the hunt, charging across the stark American Midwest, tailing a rogue supernatural intent on stealing an ancient artifact that could unleash catastrophic evil on the world. But Merit is also the prey. An enemy of Chicagoland is hunting her, and he'll stop at nothing to get the book for himself. No mercy allowed. No rules apply. No lives spared. The race is on.

 

BLOOD BATH & BEYOND

(An Immortality Bites Mystery #1)
by Michelle Rowen

Expected publication: August 7th 2012 by NAL


Sarah Dearly is adjusting to life as a fledgling vampire, satisfying her cravings at vampire-friendly blood banks. But when her fiancé Thierry takes a job with the Ring—the secret council in charge of keeping vampires in line—Sarah's about to get more than a taste of danger…

Being engaged to a centuries-old master vampire can be challenging—especially when he takes a job with the Ring. Thierry's in for fifty years of nonstop travel and deadly risk. It's enough to make any woman reconsider the wedding…any woman except Sarah, that is!

Traveling with him to Las Vegas for his first assignment, they encounter a child beauty pageant contestant from hell, as well as a vampire serial killer leaving victims drained of blood, potentially exposing the existence of vampires to the whole world. But when Thierry's truly ancient history comes back to haunt him, and he's accused of a crime he didn't commit, it's up to Sarah to clear his name before their immortal lives come to an end.

 

DESIRE AFTER DARK

(Lords of Pleasure, #2)
by Jo Carlisle

Paperback, 304 pages

Expected publication: August 7th 2012 by NAL Trade

"Excess has long been the name of the game for vampire brothers Aldric, Soren, and Luc Fontaine. Now, one of them will leave behind La Petite Mort–New Orleans' hottest fantasy resort for uninhibited adults–and discover an undeniable desire of his own…"

With his brothers Aldric and Soren under fire from all sides, Luc Fontaine should have stayed at La Petite Mort to take care of business. But the chance to get away was just too tempting–and what begins as a pleasant afternoon ride becomes a life-and-death battle with a savage werewolf. The last thing Luc sees is a beautiful woman with honey-colored hair–and a razor-sharp sword… As a powerful immortal, Kassandra has been tasked with guiding Luc into the afterlife. Instead, as she gazes into his clear blue eyes, she knows that the man she is supposed to deliver to the gods upon his death is her longed-for mate. After centuries of loneliness, Kassandra is faced with the most terrible of choices–perform her sworn duty or lose the one destined to break down her walls and love her as no male ever has. She'll be damned if she'll let him go. But to save Luc, she'll have to risk the wrath of the gods…

 

ETERNAL BEAST

(Mark of the Vampire, #4)
by Laura Wright

Paperback, 384 pages

Expected publication: August 7th 2012 by Signet Eclipse

A Taste of Blood

Ever since his abduction by the Eternal Order of Vampires, Gray Donohue has finally found his true calling: vengeance. He will stop at nothing to bring his fellow Impure vampires the freedom they deserve. Now if he could just release his primal need for the beautiful vampire who saved his life—and rules his thoughts and desires…

After nearly killing the senator she was assigned to protect, Dillon is now in mortal danger. The jaguar within her has been unleashed, and she can no longer control it. Sex is the only thing that can tame her shift. And Gray is the only man who can make her surrender to a passion strong enough to overpower her inner beast. But she doesn't want to surrender—she wants her life back. Because she is determined never to belong to anyone, especially not Gray—the male whom destiny claims is her mate…

 

IMMORTAL DEFENDER

(Immortal Brotherhood, #4)
by Lisa Hendrix

Paperback, 352 pages

Expected publication: August 7th 2012 by Berkley

Readers will remember Torvald as the silent, watchful, "monkish" fellow from Immortal Outlaw and Immortal Champion. But what they don't know is that Torvald holds his tongue because of the dark past he's hiding from everyone, most especially from the other men in the crew. But now voluble, lustful widow Josian Delamere has invited him into her bed. A straightforward romp is just what Torvald needs to loosen him up a bit and make him turn loose of his past mistakes, but things are never straightforward in Elizabethan England, especially not when the lady's father is one of the most infamous Catholic rebels in the land. Find out what sort of trouble Torvald lands in with Josian in August 2012.

IN THE HOUSE OF THE WICKED

(Remy Chandler #5)
by Sherrilyn Kenyon

Paperback, 1st Edition, 336 pages

Expected publication: August 7th 2012 by Roc Trade

Remy Chandler is about to go where he's not
wanted…
PI Remy Chandler has always been able to rely on his angelic powers when the situation called for it. But now his human and angelic natures are sharing the same space, and Remy can feel himself becoming more and more volatile. Then Ashlie Berg, a young woman who is like a daughter to him, vanishes without a trace. A once-formidable sorcerer has taken her. The man wants vengeance against those he believes wronged him—and Remy will be the instrument of his wrath—or Ashlie will most certainly die…wanted…

 

LIBROMANCER

(Magic Ex Libris #1)
by Jim Hines

Hardcover, 1st Edition, 400 pages

Expected publication: August 7th 2012 by DAW

  

Isaac Vainio is a Libriomancer, a member of the secret organization founded five centuries ago by Johannes Gutenberg. Libriomancers are gifted with the ability to magically "reach" into books and draw forth objects. When Isaac is attacked by vampires that "leaked "from the pages of books into our world, he barely manages to escape. To his horror he discovers that vampires have been attacking other magic-users as well, and Gutenberg has been kidnapped.
With the help of a motorcycle-riding dryad who packs a pair of oak cudgels, Isaac finds himself hunting the unknown dark power that has been manipulating humans and vampires alike. And his search will uncover dangerous secrets about Libriomancy, Gutenberg, and the history of magic. . . . 

 

LOVE ON THE RUN

(Nola O'Grady, #4)
by Katherine Kerr

Paperback, 336 pages

Expected publication: August 7th 2012 by DAW

THE THRILLING FINALE TO KERR'S URBAN FANTASY SERIES

Secret agent Nola O'Grady talks to saints and angels and uses magic to track down evildoers allied with the forces of Chaos. Two dangerous criminals have escaped to an alternate California where political terrorism has turned San Francisco into a deadly place to be. When Nola goes after them, she discovers that the official she's supposed to trust has turned traitor.

 

LOVER'S INSTINCT

(Moon Shifter #1.5)
by Katie Reus

ebook

Expected publication: August 7th 2012 by Signet

Novella:

Lupine shifter Nikan Lawless has it bad for Esperanze Cordona, the sweet and curvy woman who only views him as a friend. But when Nikan is assigned to act as Esperanze's bodyguard during a weekend education conference, he knows it's the perfect opportunity to seduce her off her feet—away from the pack.

To put his plan into motion Nikan cancels one of their hotel rooms, giving them time to get to know one another in a whole different way. But when a man from Esperanze's past shows up in need of help, Nikan must shield her from a group of dangerous rogue shifters, all while trying to prove that they're destined to be mates.

 

MASTER OF DARKNESS

(Mageverse #9)
by Angela Knight

Paperback, 320 pages

Expected publication: August 7th 2012 by Berkley

In the final book of "New York Times" bestselling author Angela Knight's Mageverse, two werewolves must save humanity from a madman, despite their mutual distrust–and growing passion…
Miranda Drake is the daughter of Warlock, a werewolf sorcerer and sworn enemy of King Arthur. Like her father, she's a werewolf with magical abilities, but after years of abuse from the Alphas in her family, she is determined to stop Warlock from spreading his poison throughout the werewolf population.
Born to a long line of cops, William Justice thinks that protecting Miranda is his chance to redeem himself for not being able to stop Warlock's manipulation of the werewolves into war. But despite Justice's insistence, Miranda has no interest in trusting another dominant Alpha, even if the sexual tension between them is enough to set her aflame.
As Warlock rallies his forces and sets out to destroy Avalon, Miranda and Justice will need to learn how to trust each other–before the spark between them dies along with all of Magekind…

PRECINCT 13

by Tate Hallaway

Paperback, 320 pages

Expected publication: August 7th 2012 by Berkley Trade

Recent college grad Alex Conner is thrilled to have landed a job as the Hughes County coroner/medical examiner in Pierre, South Dakota. But when her first day on the job ends with a missing corpse, Alex starts to wonder if she would have been better off collecting unemployment…

When the cops made some cryptic comments about being careful with the body they brought in, Alex just thought the boys in blue were messing with her. That is, until something freaky happens that no amount of med school could have prepared her for. By the time Alex gets herself together, the body has disappeared and the other residents of the morgue start talking her ear off.

After working up the courage to report the missing body, Alex is transferred to the mysterious Precinct 13 where she discovers that her new co-workers—including a cute technomage named Jack—are paranormals just like her. Now, Alex is being encouraged to use her ability to speak to the dead to solve crimes. And despite being in the middle of nowhere, Hughes County sure does have a lot of paranormal activity…

 

SEAWITCH

(Greywalker, #7)by Kat Richardson

Hardcover, 1st Edition, 368 pages

Expected publication: August 7th 2012 by Roc

A quarter century ago, the Seawitch cruised away from her dock and disappeared with everyone on board. Now, the boat has mysteriously returned to her old berth in Seattle and the insurance company has hired Harper to find out what happened. But Harper is not the only one investigating. Seattle Police Detective Rey Solis is a good cop, albeit one who isn't comfortable with the creepy cases that always seem to end up in Harper's lap. As Solis focuses on the possible murder of a passenger's wife, Harper's investigation leads her to a powerful being who may be responsible for the disappearance of the Seawitch's passengers and crew.

 

Dying For You

by MaryJanice Davidson

Paperback, 304 pages

Expected publication: August 7th 2012 by Berkley Trade

Collected in this anthology of death-defying passion are four of
MaryJanice Davidson's wildest novellas of paranormal romance, featuring an amorous ghost, a witch and witch-hunter, a love-struck psychic, and a vampire and a werewolf.

 

SOUL WEAVER

by Hailey Edwards

ebook, 253 pages

Expected publication: August 7th 2012 by Grand Central Publishing

Since the accident that nearly took her life, Chloe suffers from acute agoraphobia. Living alone above her family's bookstore, she spends restless nights terrified by strange visions . . . until a mysterious stranger appears and offers her salvation. Chloe is drawn to the ethereal, gorgeous Nathaniel-but her haunted soul warns her there is more to him than meets the eye.

An archangel who roams Earth collecting souls of the newly departed, Nathanial is the sole witness to the accident that should have taken Chloe's life. Seduced by the purity of her soul, he defies Providence by saving her life. But his attempt at kindness marks Chloe for damnation, and makes her an unwitting pawn in a game of unholy ambition. Now together they must fight the demons of Hell itself-for a love that defies the boundaries of Heaven and Earth. 

 

THE IRON WYRM AFFAIR

(Bannon & Clare, #1)
by Lilith Saintcrow

Paperback, 320 pages
Expected publication: August 7th 2012 by Orbit

Emma Bannon, Prime sorceress in the service of the Empire, has a mission: to protect Archibald Clare, a failed, unregistered mentath. His skills of deduction are legendary, and her own sorcery is not inconsiderable. It doesn't much help that they dislike each other, or that Bannon's Shield, Mikal, might just be a traitor himself. Or that the conspiracy killing registered mentaths and sorcerers alike will just as likely kill them as seduce them into treachery toward their Queen. In an alternate London where illogical magic has turned the Industrial Revolution on its head, Bannon and Clare now face hostility, treason, cannon fire, black sorcery, and the problem of reliably finding hansom cabs.

The game is afoot…

 

TWO WEEKS' NOTICE

(Revivalists, #2)
by Rachel Caine

Paperback, 320 pages

Expected publication: August 7th 2012 by Roc

After dying and being revived with the experimental drug Returne, Bryn Davis is theoretically free to live her unlife—with regular doses to keep her going. But Bryn knows that the government has every intention of keeping a tight lid on Pharmadene's life-altering discovery, no matter the cost.

And when some of the members of a support group for Returne addicts suddenly disappear, Bryn begins to wonder if the government is methodically removing a threat to their security, or if some unknown enemy has decided to run the zombies into the ground…

 

WILDER

(The Chosen Ones, #5)
by Christina Dodd

Mass Market Paperback, 448 pages

Expected publication: August 7th 2012 by Signet Select

Only beloved author Christina Dodd could bring you the explosive paranormal excitement of the Chosen Ones combined with Aleksandr Wilder's story … and redemption…

As a young man, Aleksandr Wilder abandoned his duty–and for that lapse, he was tortured, tormented … and transformed. Now he prowls the tunnels beneath the city, fighting on the frontline against the forces of hell, never daring to dream that he can live as a man again.
After seven years fighting the world's ultimate evil, Chosen One Charisma Fangorn has become a tough, strong warrior without illusions or joy…even her gift of hearing the earthsong has faded. Deaf to her own instincts, she never suspects that a monster lurks in the dark underneath the streets.
When Aleksandr finds Charisma under attack, he rescues and cares for her, and hope stirs once more in his heart…and in the world. But in the secret recesses of his soul, he knows the truth. A woman so exceptional could never love a beast…could she?

BLOOD CRAVE

(Blood on the Moon, #2)
by Jennifer Knight

Paperback, 512 pages

Expected publication: August 14th 2012 by Running Press

Headstrong heroine Faith Reynolds returns in this thrilling sequel to the paranormal romance Blood on the Moon!

After surviving being kidnapped by a vampire, Faith would just love to focus on some alone time with her hot (though occasionally furry) boyfriend, Lucas. Unfortunately, with a vampire uprising on the horizon and her best friend, Derek, about to wake up and find himself transformed into a half-werewolf, half-vampire being without a beating heart, Faith has a few other things to take care of first.

Faith is not without help, in the form of her newfound powers of sensing people's emotions and being able to influence werewolves' actions, not to mention her begrudging but rather helpful boyfriend. Even so, convincing a werewolf packmaster to prepare for an epic battle may be difficult to do without solid evidence.

Lose yourself once more in the deliciously suspenseful world of werewolves versus vampires, otherworldly boys with deadly charm, and addictive, spine-tingling action and romance!

WIDOW'S WEB

(Elemental Assassin, #7)
by Jennifer Estep

Mass Market Paperback, 1st Edition, 384 pages

Expected publication: August 21st 2012 by Simon & Schuster

The seventh book in the hugely popular Elemental Assassinseries by New York Times and USA TODAY bestselling author Jennifer Estep—Gin Blanco is back and ready for action.

My name is Gin, and I kill people. It's something I've been doing for years as the assassin called Spider, but now, it's turned into a necessity on my part just to survive all the lowlifes in Ashland who are gunning for me. The underworld is still in turmoil, and I seem to be on everyone's hit list these days.

To add to Gin's problems, her lover Owen's ex is in town. Salina is back in Ashland to reclaim an old family legacy—and she thinks that Owen is hers for the taking. Also in the mix is Phillip Kincaid, a casino owner and all-around shady character who has a mysterious connection to both Owen and Salina.

Salina might seem like a sweet Southern belle, but there's more to her than meets the eye. Her water elemental magic makes her a dangerous enemy—and someone who can go toe-to-toe with Gin's Ice and Stone power. But Gin is determined to get to the bottom of Salina's deadly scheme, even though it just might cost her everything…including Owen.

SHIFTER'S DESTINY

by Anna Leonard

"Nothing can stop a shape-shifter from fulfilling his legacy…except a beguiling yet forbidden young woman on a quest to save her sister. "There are some boundaries mustangs must never cross-even for true love.

Libby wasn't looking for anything but escape when she took her little sister and fled the malevolent cult they once called family. When a horse appears to carry them from danger, she sees only a ride-and not the horn set in its forehead.

Josh knows he wants Libby from the moment their eyes meet. Trouble is, his heritage demands that he claim a virgin bride-or else suffer dark consequences. But he can't turn away from a female in need, either. With "The Community" closing in, the unicorn-shifter will have to summon all of his strength to resist Libby's allure and protect the sisters from harm.

He may be no knight in shining armor, but he's got the hooves to back up his claim.

 

SAVAGE REDEMPTION

by Alexis Morgan

"Just when he's getting his life back on track, the woman responsible for ruining it arrives-in jeopardy-on his doorstep. "When gunfire erupts just outside the gates of the O'Day estate, chief of security Conlan Shea is first on the scene. With bared fangs, the half vampire, half human gently turns the wounded victim over only to find himself staring into the exquisite turquoise eyes of the woman who ripped his heart out three years ago.

Kat Karr. The name still evokes such turmoil. One night of fierce passion had cost Conlan his life, his job and his heart. Now she's back, injured and desperate for help. Kat's in real danger, and Conlan is her only hope. With the enemy fast approaching, Kat is running out of time. Suddenly for Conlan, revenge doesn't seem so sweet….

 

CHOSEN

(Dark Breed, #3)
by Sable Grace

Paperback, 384 pages

Expected publication: August 28th 2012 by Avon Books

The ranks of tough, beautiful, and sexy heroines who battle supernatural evil have grown since the early days of Buffy the Vampire Slayer–and none are tougher than author Sable Grace's half Vampyre-half Lychen warrior Kyana. Paranormal romance fans who regularly devour the bestselling novels of Jeaniene Frost, Pamela Palmer, and Sherrilyn Kenyon will be mesmerized by Chosen, Grace's third breathtaking Dark Breeds adventure. This time her unstoppable avenger takes on her new role as Goddess of the Hunt, joining with Ryker–the new Zeus and Kyana's one true love–to save the world from vampires, demons, shapeshifters, and all manner of supernatural creatures of the night, in a battle that could carry them to the fiery depths of Hades itself.

 

DEATH WARMED OVER

(Dan Shamble, Zombie PI, #1)
by Kevin J. Anderson

Paperback, 304 pages

Expected publication: August 28th 2012 by Kensington Publishing Corp.

Ever since The Big Uneasy unleashed vampires, werewolves, and other undead denizens on the world, it's been hell being a detective—especially for zombie P.I. Dan Chambeaux. Taking on the creepiest of cases in the Unnatural Quarter with a human lawyer for a partner and a ghost for a girlfriend, Chambeaux redefines "dead on arrival." But just because he was murdered doesn't mean he'd leave his clients in the lurch. Besides, zombies are so good at lurching.
Now he's back from the dead and back in business—with a case load that's downright unnatural. A resurrected mummy is suing the museum that put him on display. Two witches, victims of a curse gone terribly wrong, seek restitution from a publisher for not using "spell check" on its magical tomes. And he's got to figure out a very personal question—Who killed him?
For Dan Chambeaux, it's all in a day's work. (Still, does ***everybody*** have to call him "Shamble"?) Funny, fresh, and irresistible, this cadaverous caper puts the P.I. in R.I.P….with a vengeance.

 

DEVIL SAID BANG

(Sandman Slim, #4)
by Richard Kadrey

Hardcover, 400 pages

Expected publication: August 28th 2012 by Harper Voyager

Getting out of hell is just the beginning

What do you do after you've escaped Hell, gone back, uncovered the true nature of God, and then managed to become the new Lucifer?

Well, if you're James Stark, you have to figure out how to run Hell while also trying to get back out of it . . . again. Plus there's the small matter of surviving. Because everyone in Heaven, Hell, and in between wants to be the fastest gun in the universe, and the best way to do so is to take down Lucifer, a.k.a. James Stark.

And it's not like being in L.A. is any better–a serial-killer ghost is running wild and Stark's angelic alter ego is hiding among the lost days of time with a secret cabal who can rewrite reality. Starting to care for people and life again is a real bitch for a stone-cold killer.

SOUL TRADE

(Black London, #5)
by Caitlin Kittredge

Paperback, 304 pages

Expected publication: August 28th 2012 by St. Martin's Press

The crow-mage Jack Winter returns—to crash a secret gathering of ghost hunters, soul stealers, and other uninvited guests, both dead and alive… 

Normally, Pete Caldecott stays far away from magical secret societies. But ever since her partner and boyfriend Jack Winter stopped a primordial demon from ripping into our world, every ghost, demon, and mage in London has been wide awake—and hungry.  And the magical society in question needs their help putting things right.

It all begins with an invitation.  Five pale figures surround Pete in the cemetery to "cordially" invite her to a gathering of the Prometheus Club. Pete's never heard of them, but Jack has–and he's not thrilled about it. Especially the part that says, "Attend or die." The Prometheans wouldn't come to London unless something big's about to go down. So Pete and Jack decide to play it safe and make nice with the club–even if that means facing down an army of demons in the process.  But now that they've joined the group, they're about to discover that membership comes at a cost…and has apocalyptic consequences.

FAIR GAME

(Guardian, #3)
by Taylor Keating

Paperback, 384 pages

Expected publication: August 28th 2012 by Tom Doherty Associates

Video-game designer River Weston has seen her world torn apart. The streets of Earth have filled with looting, sickness, and fighting, but River knows that she is in a unique position to help. Drawing on her Fae magic, she creates a computer-generated program called Hollow Man, designed to protect humans during battle. Worlds away, Guardian Chase Hawkins has finally returned to his own body after years of astral projection. His mission now that he's back: retrieve River, who is walking a dark path without even knowing it, and strip her world of the technology that has brought it to ruin. Hawk and his team arrive on Earth only to discover that River's new computer program endangers the world all on its own. An old human virus has resurrected and mutated with a computer virus inside of Hollow Man, and it's spreading uncontrollably. Hawk is convinced it's too late to save Earth…but River isn't ready to give up hope yet. River and Hawk find themselves on opposing sides, yet drawn together stronger than ever before. But a future with both of them in it could mean walking paths darker than either of them could ever have imagined.

 

FEAR THE DARKNESS

(Guardians of Eternity, #9)
by Alexandra Ivy

Mass Market Paperback, 352 pages

Expected publication: August 28th 2012 by Zebra

The Guardians of Eternity are embroiled in an epic battle for survival. They are as dangerous as they are sensual—and their lustful appetites are legendary…

Her Visions Lead Her To Danger

Beautiful Cassandra is a Were, a prophet both vulnerable and defiant, blessed with visions that portend the fate of the world. A rare and delicate creature, Cassie must be protected at all costs. Enter Caine, a powerful cur turned pureblooded Were whose recent tangles with a demon lord have left him in serious need of redemption. Caine is duty-bound to keep Cassie out of danger—and that means resisting his potent urge to seduce her.

And Only He Can Save Her

As Cassie's mysterious visions lead them in and out of danger, Caine believes he has found his true mate, the woman with whom he is bound for all eternity. Cassie is both charmed and frightened by Caine's magnetism, and unsure if he—or her feelings for him—can be trusted. But Cassie can't afford to doubt Cain now. A deadly enemy bent on destruction is closer than they realize—and only they can keep chaos from ruling the world.

IMMORTALLY YOURS

(Monster M*A*S*H #1)
by Angie Fox

IN THE WAR BETWEEN THE GODS…  
No one patches up the incoming wounded like Dr. Petra Robichaud. Recruited by the gods for her uncanny medical skills, she's the best M*A*S*H surgeon in the army. Along with a nosy guard sphinx,vegetarian werewolf, and otherparanormal paramedics, she bandages soldiers who are built like Greek gods (literally). But when one sexy immortal ends up on her operating table—half dead and totally to-die-for—Petra's afraid she'll lose her patient and her heart…
NOTHING IS MORE DANGEROUS THAN LOVE
Commander Galen of Delphi is one gorgeous but stubborn demi-god. When his spirit tries to slip out of his fatally wounded body, Dr. Petra has to slip it back in—unwittingly revealing her ability to see ghosts. Now that Galen knows her secret, he's convinced she's part of an ancient prophecy. If the oracles are right, Petra could lead Galen's army to peace. And if he seduces her on the way to hell and back? Heaven knows—all's fair in love and war…

 

HOWL FOR IT

by Shelly Laurenston, Cynthia Eden

They hunger for your pleasure. They growl for your touch. And in these sizzling stories by New York Times bestselling author Shelly Laurenston and Cynthia Eden, these sexy wolf shapeshifters are lust at first bite. . .

"Like A Wolf With A Bone" by Shelly Laurenston
Quiet little Darla Lewis couldn't be happier when the most-feared member of the South's rowdiest pack kidnaps her. A girl gets real tired of being overprotected by her own shifter family, and there's nothing like an oh-so-big bad wolf to start a pack feud, unleash her instincts–and have her surrender however and whenever she wants. . .

"Wed Or Dead" by Cynthia Eden
Gage Ryder knew his human bride had a wild side. But spending their honeymoon night on the run from hunters out to finish him and his pack is sure not the kind of fun he was looking forward to. No problem–Gage will do whatever it takes to lay bare Kayla's secrets and find the truth. If he can keep from being captured by his own seductive game. . .

MOCKINGBIRD

(Miriam Black, #2)
by Chuck Wendig

Mass Market Paperback, 416 pages

Expected publication: August 28th 2012 by Angry Robot

Miriam is trying. Really, she is.
But this whole "settling down thing" that Louis has going for her just isn't working out. She lives on Long Beach Island all year around. Her home is a run-down double-wide trailer. She works at a grocery store as a check-out girl. And her relationship with Louis–who's on the road half the time in his truck–is subject to the piss and vinegar Miriam brings to everything she does.
It just isn't going well. Still, she's keeping her psychic ability–to see when and how someone is going to die just by touching them–in check. But even that feels wrong somehow. Like she's keeping a tornado stoppered up in a tiny bottle.
Then comes one bad day that turns it all on her ear.

 

SEVEN WONDERS

by Adam Christopher

Paperback, 352 pages

Expected publication: August 28th 2012 by Angry Robot

Tony Prosdocimi lives in the bustling Metropolis of San Ventura — a city gripped in fear, a city under siege by the hooded supervillain, The Cowl.

When Tony develops super-powers and acts to take down The Cowl, however, he finds that the local superhero team Seven Wonders aren't as grateful as he assumed they'd be…

 

TAKEN

(Alex Verus, #3)
by Benedict Jacka

Paperback, 320 pages

Expected publication: August 28th 2012 by Ace

Mage apprentices have been vanishing without a trace—and someone on the council might be involved. Alex Verus has no evidence, no witnesses, and no suspects. All he knows is that someone is keeping tabs on him. And after assassins target his own apprentice's classmate, Alex sees that he doesn't know the half of it—and that he could be the next to disappear…

 

THE DEMONESS OF WAKING DREAMS

(The Company of Angels, #2)
by Stephanie Chong

Paperback, 400 pages

Expected publication: August 28th 2012 by Mira Books

Even ANGELS can be tough… Ex-cop Brendan Clarkson is an angel with an edge. His tough exterior is the perfect camouflage for his job-hunting down the most dangerous criminals on earth. Brendan's a self-reliant and demanding lone wolf, constantly on the brink of clashing with his superiors at the Company of Angels.

Brendan is the perfect angel to track and capture demoness Luciana Rossetti. Luciana's cool, green-eyed beauty masks her true nature: inside, she's a dangerous and malevolent killer. Yet, she sees what most people don't-that beneath the layers of Brendan's rugged shell beats the heart of a passionate lover.

They are perfectly matched. Yin and yang. Angel and demon. Man and woman. But only one of them can win the battle of wills, of strength and of desire.

 

UNDER MY HAT: TALES FROM THE CAULDRON

(The Dresden Files, #2.5)
by Jonathan Strahan

Hardcover, 432 pages

Expected publication: August 28th 2012 by Random House Children's Books

Neil Gaiman, Holly Black, Diana Peterfreund, Margo Lanagan, Peter S. Beagle, and Garth Nix are just a few of the authors who have toiled over their cauldrons and conjured up bewitching new creations inspired by and celebrating the might and mystery of the witch. Assembled by one of the most well-regarded anthologists in the science fiction/fantasy world, this rich, intelligent collection will enchant readers of all ages.

WRAYTH

(Book of the Order, #3)
by Philippa Ballantine

Paperback, 320 pages

Expected publication: August 28th 2012 by Ace

Although she is one of the most powerful Deacons in the Order, Sorcha Faris is still unable to move or speak after her last battle. Even her partner, Merrick, can not reach her through their shared bond. But when Sorcha is abducted by men seeking her lover Raed Rossin, only Merrick can find and rescue her…

 

HAUNTED

(Anna Strong Chronicles, #8)
by Jeanne C. Stein

Paperback, 304 pages

Expected publication: August 28th 2012 by Ace

Anna Strong—kick-ass bounty hunter and vampire—has made some enemies in her time. But it's not just her old foes she should be worried about…
Anna's shape-shifting friend, Culebra, finally opens up to her about his life before owning Beso de la Muerte, a bar catering to supernatural clientele. As if summoned by the conversation, Culebra's past stumbles into his bar in the form of an old buddy cashing in on a favor.
Soon Anna, Culebra and her ex, DEA agent Max, find themselves deep in Mexico, dealing with drug cartel infighting, old vendettas, and missing girls. Mexico may just prove to be Anna's best match yet.

HOW TO LOSE A DEMON IN 10 DAYS

(10 Days, #1)
by Saranna DeWylde

Paperback, 320 pages

Expected publication: August 28th 2012 by Kensington Brava

GOT DEMON?

Grace does. She's got more demon than she can saddle. In fact, she's got a sinfully sexy Crown Prince of Hell named Caspian. She's also got ten days to get rid of him or Bad Things shall ensue. See, her Russian mobster ex-boyfriend didn't take kindly to her smutty Mephistophelean contract. It's not that she's conspiring with fiends; that was his idea. It's that she's conspiring against him with outrageous devilry that runs the gamut from embarrassing to a dead hooker turned dominatrix demon gunning for his soul.

One should never trust demons, let alone shag them. They don't have hearts. Yet Grace is buying hers some slightly tarnished armor and hoping that once he's been shoveled into it, kicking and screaming, he'll find it's just his size. This wicked witch needs a white knight–or at least a Prince of Darkness for a Happily Ever After.

 

THE SHIFTING PRICE OF PREY

(Spellcrackers.com, #4)
by Suzanne McLeod

Expected publication: August 30th 2012

GOT DEMON?

Sometimes a bit of magical help might cost more than you bargained for . . .

London is hosting the Carnival Fantastique, and Genny's job has never been busier or more fulfilling. Only not everyone is so happy. The fae are in trouble again and Genny learns the mysterious Emperor may have the solution they need – if Genny can find him.

Genny needs help. She turns to the vampire, Malik al-Khan, only to find he's wrestling with his own demons. Genny's own problems are about to multiply too. An old flame arrives with a tragic situation, just as the police request her urgent assistance with a magical kidnap. Is it all unconnected, or can the Emperor help her solve more than the fae's troubles?
41 YA Titles Releasing in August 
ANASTASIA FOREVER

(Dreaming Anastasia, #3)
by Joy Preble

Paperback, 304 pages

Expected publication: August 1st 2012 by Sourcebooks

Stories within stories. Secrets within secrets. In accepting powers from the legendary witch Baba Yaga, Anne must tackle a complex set of missions: Discover the secret of their enemy's newfound immortality; decide whether she can kill him to free her family from a vicious curse; come to terms with the magic that now resides inside her; and finally find true love with Ethan. The riveting conclusion to the trilogy that began with Dreaming Anastasia.

THE GHOST OF GRAYLOCK

by Dan Poblocki

Hardcover, 272 pages

Expected publication: August 1st 2012 by Scholastic Press

What dark secrets haunt this abandoned asylum?

A spooky, standalone ghost story a la John Bellairs or Mary Downing Hahn.

Everyone's heard the stories about Graylock Hall.

It was meant to be a place of healing—a hospital where children and teenagers with mental disorders would be cared for and perhaps even cured. But something went wrong. Several young patients died under mysterious circumstances. Eventually, the hospital was shut down, the building abandoned and left to rot deep in the woods.

As the new kid in town, Neil Cady wants to see Graylock for himself. Especially since rumor has it that the building is haunted. He's got fresh batteries in his flashlight, a camera to document the adventure, and a new best friend watching his back.

Neil might think he's prepared for what he'll find in the dark and decrepit asylum. But he's certainly not prepared for what follows him home . . .

FORETOLD

(The Demon Trappers, #4)
by Jana Oliver

Paperback, 416 pages

Stand by as Riley prepares to kick some serious demon butt for the last time in this thrilling, dramatic and sexy conclusion toThe Demon Trappers series.

Riley's always known that Beck had a chequered history, but she's not prepared for what it actually means to be in love with a guy with this many dark secrets. Now that he's finally admitted to himself that he's in love with her too, there's no more hiding the truth about his past. And as it turns out, fending off a demon apocalypse is nothing compared to what's to come…

 

LOSING LILA

(Lila, #2)
by Sarah Alderson

Paperback, 320 pages

Expected publication: August 2nd 2012 by Simon & Schuster UK

Alex and Lila are on the run, desperately trying to stay one step ahead of the Unit, which somehow is managing to track their every move. Whilst Alex is determined to keep Lila safe and her ability secret at any cost, Lila's only thought is of finding a way back to California so that she can rescue her brother and mother from the military base where they're being held.

Struggling to control both her growing power and her deepening feelings for Alex, Lila decides the time has finally come to stop running and start fighting. Together with Alex, Demos, and the people she's come to think of as family, Lila plans not just to save her brother and mother, but to completely destroy the Unit and everything it stands for.

But the plan requires Lila to return alone to California, make friends with the enemy, and to risk losing everything – Alex, her family, and even her life.

 

THE CITY'S SON

(The Skyscraper Throne, #1)
by Tom Pollock

Hardcover, 1st Edition, 480 pages
Expected publication: September 8th 2012 by Flux Books

Running from her traitorous best friend and her estranged father, graffiti artist Beth Bradley is looking for sanctuary. What she finds is Urchin, the ragged and cocky crown prince of London's mystical underworld. Urchin opens Beth's eyes to the city she's never truly seen-where vast spiders crawl telephone wires seeking voices to steal, railwraiths escape their tethers, and statues conceal an ancient priesthood robed in bronze.

But it all teeters on the brink of destruction. Amid rumors that Urchin's goddess mother will soon return from her 15-year exile, Reach, a malign god of urban decay, wants the young prince dead. Helping Urchin raise an alleyway army to reclaim his skyscraper throne, Beth soon forgets her old life. But when her best friend is captured, Beth must choose between this wondrous existence and the life she left behind.

NEVERMORE

(Maximum Ride, #8)
by James Patterson

Hardcover, 368 pages

Expected publication: August 6th 2012 by Little Brown and Company

One last chance…
For Max, Fang, Angel, Iggy, Nudge, and Gazzy.
Before it all ends.

Are you ready for the final chapter? Are you ready for the ultimate flight? Because THIS IS IT. One last incredible, explosive adventure with an astonishing ending that no one could have seen coming.

 

AURACLE

by Gina Rosati

Hardcover, 304 pages

Expected publication: August 7th 2012 by Roaring Brook Press

16 year old Anna Rogan has a secret she's only shared with her best friend, Rei; she can astrally project out of her body, allowing her spirit to explore the world and the far reaches of the universe.

When there's a fatal accident and her classmate Taylor takes over Anna's body, what was an exhilarating distraction from her repressive home life threatens to become a permanent state. Faced with a future trapped in another dimension, Anna turns to Rei for help. Now the two of them must find a way to get Anna back into her body and stop Taylor from accusing an innocent friend of murder. Together Anna and Rei form a plan but it doesn't take into account the deeper feelings that are beginning to grow between them.v

BLOOD FEVER

(The Watchers, #3)
by Veronica Wolff

Paperback

Expected publication: August 7th 2012 by NAL Trade

THERE'S NO PLACE LIKE HOME—EVEN IF HOME IS WHERE THE DEAD LIVE…

It's the start of the fall semester, and a new crop of Acari and Trainees have descended on the Isle of Night. Watcher training has intensified, and Drew has a new roommate named Mei-Ling. But Mei-Ling harbors a dangerous secret that drove the vampires to abduct her against her will. Drew knows she shouldn't get involved, but she can't seem to leave her roommate to fend for herself.

Luckily, Drew has other things on her mind—like vampire Carden. A blood bond to a brawny, eighteenth-century Scottish bad boy tends to preoccupy a girl. And though she's still figuring out what this bond means, one thing has become clear: She craves him in a major way.

But then bodies start turning up on the island. All the evidence points to the existence of a rogue vampire, and the sinister vampire Alcántara is gunning for Carden, even though Drew has proof that Carden had nothing to do with the murders. Now she has to find the true killer—without endangering Carden, Mei-Ling, or herself…

GIRL OF NIGHTMARES

(Anna, #2)
by Kendare Blake

Hardcover, 304 pages

Expected publication: August 7th 2012 by Tor Teen

It's been months since the ghost of Anna Korlov opened a door to Hell in her basement and disappeared into it, but ghost-hunter Cas Lowood can't move on.
His friends remind him that Anna sacrificed herself so that Cas could live–not walk around half dead. He knows they're right, but in Cas's eyes, no living girl he meets can compare to the dead girl he fell in love with.
Now he's seeing Anna everywhere: sometimes when he's asleep and sometimes in waking nightmares. But something is very wrong…these aren't just daydreams. Anna seems tortured, torn apart in new and ever more gruesome ways every time she appears.
Cas doesn't know what happened to Anna when she disappeared into Hell, but he knows she doesn't deserve whatever is happening to her now. Anna saved Cas more than once, and it's time for him to return the favor.

 

GLITCH

(Gltich, #1)
by Heather Anastasiu

Paperback, 371 pages

Expected publication: August 7th 2012 by St. Martin's Press

In the Community, there is no more pain or war. Implanted computer chips have wiped humanity clean of destructive emotions, and thoughts are replaced by a feed from the Link network.

When Zoe starts to malfunction (or "glitch"), she suddenly begins having her own thoughts, feelings, and identity. Any anomalies must be immediately reported and repaired, but Zoe has a secret so dark it will mean certain deactivation if she is caught: her glitches have given her uncontrollable telekinetic powers.

As Zoe struggles to control her abilities and stay hidden, she meets other glitchers including Max, who can disguise his appearance, and Adrien, who has visions of the future. Both boys introduce Zoe to feelings that are entirely new. Together, this growing band of glitchers must find a way to free themselves from the controlling hands of the Community before they're caught and deactivated, or worse.

In this action-packed debut, Glitch begins an exciting new young adult trilogy.

 

RIFT

(Nightshade Prequel, #1)
by Andrea Cremer

Hardcover, 448 pages

Expected publication: August 7th 2012 by Philomel

Chronicling the rise of the Keepers, this is the stunning prequel to Andrea Cremer's internationally bestselling Nightshade trilogy!

Sixteen-year-old Ember Morrow is promised to a group called Conatus after one of their healers saves her mother's life. Once she arrives, Ember finds joy in wielding swords, learning magic, and fighting the encroaching darkness loose in the world. She also finds herself falling in love with her mentor, the dashing, brooding, and powerful Barrow Hess. When the knights realize Eira, one of their leaders, is dabbling in dark magic, Ember and Barrow must choose whether to follow Eira into the nether realm or to pledge their lives to destroying her and her kind.

With action, adventure, magic, and tantalizing sensuality, this book is as fast-paced and breathtaking as the Nightshade novels.

 

RIVALS AND RETRIBUTION

(13 to LifeAnna, #2)
by Shannon Delany

Paperback, 320 pages

Expected publication: August 7th 2012 by St. Martin's Griffin

In Rivals and Retribution, the fifth book in the 13 to Life series by Shannon Delany, Pietr and Jessie will find themselves caught in a pack war with a new breed of werewolves.

Jessie Gillmansen is in trouble again and she's in for the fight of her life–and Pietr's! With Marlaena's dangerous wolf pack putting more pressure on the Rusakova family, change is inevitable and when it comes, it brings a heavy price that forces Alexi into action to save his youngest brother's heart, head, and life. In the stunning conclusion of this celebrated paranormal series two werewolf families fight for control of the small town of Junction, control of each other and–most elusive of all–control of themselves.

 

WAKE

(Watersong, #1)
by Amanda Hocking

Hardcover, 309 pages

Expected publication: August 7th 2012 by St. Martin's Press

Gemma seems to have it all—she's carefree, pretty, and falling in love with Alex, the boy next door. He's always been just a friend, but this summer they've taken their relationship to the next level, and now there's no going back. Then one night, Gemma's ordinary life changes forever. She's taking a late night swim under the stars when she finds Penn, Lexi and Thea partying on the cove. They invite her to join them, and the next morning she wakes up on the beach feeling groggy and sick, knowing something is different.

Suddenly Gemma is stronger, faster, and more beautiful than ever. But her new powers come with a terrifying price. And as she uncovers the truth, she's is forced to choose between staying with those she loves—or entering a new world brimming with dark hungers and unimaginable secrets

 

INNOCENT DARKNESS

(The Aether Chronicles, #1)
by Suzanne Lazear

Paperback, 408 pages

Expected publication: August 8th 2012 by Flux

Wish. Love. Desire. Live.

Sixteen-year-old Noli Braddock's hoyden ways land her in an abusive reform school far from home. On mid-summer's eve she wishes to be anyplace but that dreadful school. A mysterious man from the Realm of Faerie rescues her and brings her to the Otherworld, only to reveal that she must be sacrificed, otherwise, the entire Otherworld civilization will perish.

 

ONYX

(Lux, #2)
by Jennifer L. Armentrout

Paperback, 408 pages

Expected publication: August 8th 2012 by Flux

Being connected to Daemon Black sucks…

Daemon's determined to prove what he feels for me is more than a product of our bizarre connection. I've sworn him off even though he's running more hot than cold these days. But against all common sense, I'm falling for him. Hard.

Our relationship issues aren't out biggest problem…

The Department of Defense is here. If they ever find out what Daemon can do and that we're linked, I'm a goner. So is he. And when a new boy shows up a school with a secret of his own, things get complicated fast. I need to choose between my own instincts and Daemon's.

But then everything changes…

I've seen someone who shouldn't be alive. Daemon's never going to stop searching until gets the truth. What happened to his brother? Who betrayed him? And what does the DOD want from them—from me?

No one is who they seem. And not everyone will survive the lies.

 

False Memory

(False Memory, #1)
by Dan Krokos

Miranda wakes up alone on a park bench with no memory. In her panic, she releases a mysterious energy that incites pure terror in everyone around her. Except Peter, a boy who isn't at all surprised by Miranda's shocking ability.
Left with no choice but to trust this stranger, Miranda discovers she was trained to be a weapon and is part of an elite force of genetically-altered teens who possess flawless combat skills and powers strong enough to destroy a city. But adjusting to her old life isn't easy–especially with Noah, the boyfriend she can't remember loving. Then Miranda uncovers a dark truth that sets her team on the run. Suddenly her past doesn't seem to matter…when there may not be a future.
Dan Krokos' debut is a tour-de-force of non-stop action that will leave readers begging for the next book in this bold and powerful new series.

 

TOUCHED

by Cyn Balog

Hardcover, 320 pages

Expected publication: August 14th 2012 by Delacorte Press

Nick Cross always listens to the voice in his head. Because if he doesn't? Things can go really, really wrong. Like the day he decided to go off script and saved a girl from being run over . . . and let another one drown. Trying to change the future doesn't work.

But this summer at the Jersey Shore, something's about to happen that Nick never could have predicted. He meets a girl named Taryn and finds out about the Book of Touch. Now the path that he thought he was on begins to shift . . . and there's no way to stop things from happening. Or is there?

In a life where there are no surprises, nothing has prepared Nick for what he's about to discover–or the choice he will be forced to make. . . .

 

THE UNNATURALISTS

by Tiffany Trent

Paperback, 320 pages

Expected publication: August 14th 2012 by Simon & Schuster Books for Young Readers

In an alternate London where magical creatures are preserved in a museum, two teens find themselves caught in a web of intrigue, deception, and danger.

Vespa Nyx wants nothing more than to spend the rest of her life cataloging Unnatural creatures in her father's museum, but as she gets older, the requirement to become a lady and find a husband is looming large. Syrus Reed's Tinker family has always served and revered the Unnaturals from afar, but when his family is captured to be refinery slaves, he finds that his fate may be bound up with Vespa's—and with the Unnaturals.

As the danger grows, Vespa and Syrus find themselves in a tightening web of deception and intrigue. At stake may be the fate of New London—and the world.

THE RISING

(Department Nineteen, #2)
by Will Hill

James Bond meets Dracula in this epic saga of one boy and a ton of weapons versus the world's oldest evil–vampires as you've never seen them before!

Sixteen-year-old Jamie Carpenter's life was violently upended when he was brought into Department 19, a classified government agency of vampire hunters that was formed to deal with a little problem . . . known as Dracula.

But being the new recruit at the Department isn't all weapons training and covert missions. Jamie's own mother has been turned into a vampire–and now Jamie will stop at nothing to wreak revenge on her captors. Even if that means facing down Dracula himself.

The Rising is a fast, furious, can't-turn-away thrill ride that will suck readers in just like a video game. This riveting second book in the Department Nineteen series is packed with cutting-edge gadgets, international locales, and daredevil action that tumbles ferociously across the page–perfect for fans of Darren Shan and Anthony Horowitz.

 

GRACE DOLL

by Jennifer Laurens

Grace Doll had everything a girl could want: Fame. Fortune. Beauty.

Everything except, of course, her freedom. So when a powerful movie producer forces an experimental treatment on Grace–one that's purported to make beauty immortal–she stages her own death to escape him.

With the help of trusted friends, Grace slips into hiding. She's forever flawless, forever young and forever pursued by her past.

But when a stranger arrives on her doorstep, holding the key to a life she thought she'd left behind, Grace must decide between the safety she's known… and embracing the role she was born to play.

HEAVEN

(Halo, #3)
by Alexandra Adornetto

Only sixteen when she started the series, Ally Adornetto knows how teen hearts beat, and this long-awaited conclusion is certain to be her most popular book yet.

Bethany, an angel sent to Earth, and her mortal boyfriend, Xavier, have been to Hell and back. But now their love will be put to its highest test yet, as they defy Heavenly law and marry. They don't tell Beth's archangel siblings, Gabriel and Ivy, but the angels know soon enough, and punishment comes in a terrifying form: the Sevens, who are rogue angels bent on keeping Beth and Xavier apart, destroying Gabriel and Ivy, and darkening angelic power in the heavens.

The only way Bethany and Xavier can elude the Sevens is to hide in the open, and blend in with other mortals their own age. Gabriel and Ivy set them up at college, where they can't reveal their relationship, and where there is still danger around each corner. Will Bethany be called back to Heaven – forever – and face leaving the love of her life?

SUCH WICKED INTENT

(The Apprenticeship of Victor Frankenstein #2)
by Kenneth Oppel

Hardcover, 310 pages

Expected publication: August 21st 2012 by Simon & Schuster Books For Young Readers

When does obsession become madness? Tragedy has forced sixteen-year-old Victor Frankenstein to swear off alchemy forever. He burns the Dark Library. He vows he will never dabble in the dark sciences again, just as he vows he will no longer covet Elizabeth, his brother's betrothed. If only these things were not so tempting. When he and Elizabeth discover a portal into the spirit world, they cannot resist. Together with Victor's twin, Konrad, and their friend Henry, the four venture into a place of infinite possibilities where power and passion reign. But as they search for the knowledge to raise the dead, they unknowingly unlock a darkness from which they may never return.

THE RAFT

by S.A. Bodeen

Robie is an experienced traveler. She's taken the flight from Honolulu to the Midway Atoll, a group of Pacific islands where her parents live, many times. When she has to get to Midway in a hurry after a visit with her aunt in Hawaii, she gets on the next cargo flight at the last minute. She knows the pilot, but on this flight, there's a new co-pilot named Max. All systems are go until a storm hits during the flight. The only passenger, Robie doesn't panic until the engine suddenly cuts out and Max shouts at her to put on a life jacket. They are over miles of Pacific Ocean. She sees Max struggle with a raft.

And then . . . she's in the water. Fighting for her life. Max pulls her onto the raft, and that's when the real terror begins. They have no water. Their only food is a bag of Skittles. There are sharks. There is an island. But there's no sign of help on the way.

THE RISE OF NINE

(Lorien Legacies #3)
by Pittacus Lore

Until the day I met John Smith, Number Four, I'd been on the run alone, hiding and fighting to stay alive.

Together, we are much more powerful. But it could only last so long before we had to separate to find the others. . . .

I went to Spain to find Seven, and I found even more, including a tenth member of the Garde who escaped from Lorien alive. Ella is younger than the rest of us, but just as brave. Now we're looking for the others–including John.

But so are they.

They caught Number One in Malaysia.
Number Two in England.
And Number Three in Kenya.
They caught me in New York–but I escaped.
I am Number Six.
They want to finish what they started.
But they'll have to fight us first.

REAPER

(Lightbrinker, #2)
by K.D. McEntire

After the death of her mother, Wendy learns that she is part of a powerful and ancient family of Reapers. She has only a matter of days to unravel the mysteries her mother left behind and to convince her wary family to accept her as one of their own.

THE BLOOD KEEPER

(The Blood Journals, #2)
by Tessa Gratton

For Mab Prowd, the practice of blood magic is as natural as breathing. It's all she's ever known. Growing up on an isolated farm in Kansas with other practitioners may have kept her from making friends her own age, but it has also given her a sense of purpose—she's connected to the land and protective of the magic. And she is able to practice it proudly and happily out in the open with only the crows as her companions.

Mab will do anything to keep the ancient practice alive and guard its secrets. But one morning while she is working out a particularly tricky spell she encounters Will, a local boy who is trying to exorcise some mundane personal demons. He experiences Mab's magic in a way his mind cannot comprehend and is all too happy to end their chance meeting.

But secrets that were kept from Mab by the earlier generations of blood magicians have come home to roost. And she and Will are drawn back together, time again by this dangerous force looking to break free from the earth and reclaim its own dark power.

ENSHADOWED

(Nevermore, #2)
by Kelly Creagh

The second book in a modern gothic romance trilogy channeling the dark brilliance of Edgar Allan Poe.

While Varen remains a prisoner in a perilous dream world where the terrifying stories of Edgar Allan Poe come to life, Isobel travels to Baltimore to confront the dark figure known throughout the world as the Poe Toaster. This man, the same man who once appeared to Isobel in her dreams and abandoned her in Varen's nightmare world, holds the key to saving Varen.

But when Isobel discovers a way to return to this dream world, she finds herself swept up in a realm that not only holds remnants of Edgar Allan Poe's presence, but has also now taken on the characteristics of Varen's innermost self. It is a dark world of fear, terror, and anger.Varen is changed. And now Isobel must face a new adversary—one who also happens to be her greatest love.

ERASING TIME

by C.J. Hill

In this high-action and romantic futuristic adventure, there is no escape from the future for two contemporary girls pulled out of their own time.

When twins Sheridan and Taylor wake up 400 years in the future, they find a changed world: domed cities, no animals, and a language that's so different, it barely sounds like English. And the worst news: They can't go back home.

The twenty-fifth-century government transported the girls to their city hoping to find a famous scientist to help perfect a devastating new weapon. The moblike Dakine fights against the government, and somehow Taylor and Sheridan find themselves in the middle. The only way to elude them all is to trust Echo, a guy with secrets of his own. The trio must put their faith in the unknown to make a harrowing escape into the wilds beyond the city.

Full of adrenaline-injected chases and heartbreaking confessions, Erasing Time explores the strength of the bonds between twins, the risks and rewards of trust, and the hard road to finding the courage to fight for what you believe in.

EMBERS & ECHOES

(Wildefire, #2)
by Karsten Knight

Fan the flames: A teen goddess fires up her search for love and family in this sequel to Wildefire."Ashline Wilde may have needed school to learn that she is actually a reincarnated goddess, but she's ready to move beyond books. She leaves her California boarding school behind and makes for Miami, where she meets a new group of deities and desperately seeks her sister Rose, the goddess of war. But she's also looking for love–because even though her romance with Cole had to be snuffed, Ash is a volcano goddess–and she doesn't get burned.

This sequel to the edgy and action-packed Wildefire "continues a fiery drama on an immortal scale.

INBETWEEN

(Kissed By Death, #1)
by Tara Fuller

Since the car crash that took her father's life two years ago, Emma's life has been a freaky—and unending—lesson in caution. Surviving "accidents" has taken priority over being a normal seventeen-year-old, so Emma spends her days taking pictures of life instead of living it. Falling in love with a boy was never part of the plan. Falling for a reaper who makes her chest ache and her head spin? Not an option.

It's not easy being dead, especially for a reaper in love with a girl fate has put on his list not once, but twice. Finn's fellow reapers give him hell about spending time with Emma, but Finn couldn't let her die before, and he's not about to let her die now. He will protect the girl he loves from the evil he accidentally unleashed, even if it means sacrificing the only thing he has left…his soul.

VANISHED

(Crusade, #3)
by Nancy Holder, Debbie Viguie

Following the "globetrotting supernatural adventure" ("Publishers Weekly") of "Damned," the riveting conclusion to the Crusade trilogy pushes the power of love to its limits.Hope is in short supply, but courage runs deep as the Salamancan hunters recover from a devastating loss. Jenn knows she must rally her team against the Cursed Ones, but her focus is shattered. She's torn between passion for Antonio, who once fought by her side, and hate for the bloodthirsty vampire he's become. His volatility is tearing apart their team…and Jenn's trust.

As the Cursed Ones amass new strength, Team Salamanca must strike together if they hope to survive, let alone defend humanity. Jenn wants to believe Antonio's loyal to their cause–and their love–but she's slowly losing her heart to Resistance fighter Noah. And if Antonio's not careful, he may just end up with a stake in his.

This gripping conclusion to an epic trilogy pairs steamy romance with heart-stopping action, and delivers an ending as dramatic as it is unexpected.

SPARK

(Elemental, #2)
by Brigid Kemmerer

Gabriel Merrick plays with fire. Literally.

Sometimes he can even control it. And sometimes he can't. Like the fire that killed his parents.

Gabriel has always had his brothers to rely on, especially his twin, Nick. But when an arsonist starts wreaking havoc on their town, all the signs point to Gabriel. Only he's not doing it.

More than Gabriel's pride is at stake — this could cost him his family, maybe his life. And no one seems to hear him. Except a shy sophomore named Layne, a brainiac who dresses in turtlenecks and jeans and keeps him totally off balance. Layne understands family problems, and she understands secrets. She has a few of her own.

Gabriel can't let her guess about his brothers, about his abilities, about the danger that's right at his heels. But there are some risks he can't help taking.

The fuse is lit…

THE LOST GIRL

by Sangu Mandanna

Eva's life is not her own. She is a creation, an abomination—an echo. Made by the Weavers as a copy of someone else, she is expected to replace a girl named Amarra, her "other", if she ever died. Eva studies what Amarra does, what she eats, what it's like to kiss her boyfriend, Ray. So when Amarra is killed in a car crash, Eva should be ready.

But fifteen years of studying never prepared her for this.

Now she must abandon everything she's ever known—the guardians who raised her, the boy she's forbidden to love—to move to India and convince the world that Amarra is still alive.

What Eva finds is a grief-stricken family; parents unsure how to handle this echo they thought they wanted; and Ray, who knew every detail, every contour of Amarra. And when Eva is unexpectedly dealt a fatal blow that will change her existence forever, she is forced to choose: Stay and live out her years as a copy or leave and risk it all for the freedom to be an original. To be Eva.

From debut novelist Sangu Mandanna comes the dazzling story of a girl who was always told what she had to be—until she found the strength to decide for herself.

STARLING

(Starling #1)
by Lesley Livingston

"Love is just the beginning… of the end."

Mason Starling is a champion fencer for Gosforth Academy, but she's never had to fight for her life. Until now. When a ferocious storm rips through Manhattan and unleashes terrifying creatures onto Gosforth's campus, Mason barely escapes alive. Without help from the mysterious stranger who appeared in the midst of the storm, she might not have made it at all. But now, in the aftermath, Mason's life begins to spin dramatically, mystically out of control, and the only one who seems able to help her is the stranger who can remember nothing but his name: Fennrys Wolf.

As Mason and Fenn uncover more about Fenn's past and the strange events that surround them, they realize that Mason's family — and its dark allegiance to the ancient Norse gods — is at the center of everything. A predetermined fate seems to be closing in on Mason, but is it possible to change one's destiny?

Readers who fell in love with Lesley Livingston's Wondrous Strange trilogy and those who love Cassandra Clare's Mortal Instruments series will be captivated by the sweeping romance and pulse-pounding action of Starling.

THE DARK LIGHT

by Sara Walsh

Mysterious lights have flickered above Crownsville for as long as Mia can remember. And as far as she's concerned, that's about the only interesting thing to happen in her small town.

That is, until Sol arrives. Mia's not one to fall for just any guy, but she can't get Sol–or the brilliant tattoo on his back–out of her mind.

Then Mia's brother goes missing, and Mia's convinced that Sol knows more than he's sharing. But getting closer to Sol means reevaluating everything Mia once believed to be true. Because Sol's not who Mia thought he was–and neither is she.

FORETOLD: 14 Tales of Prophecy and Prediction

(Anthology)

Have you ever been tempted to look into the future? To challenge predictions? To question fate?

It's human nature to wonder about life's twists and turns. But is the future already written—or do you have the power to alter it?

From fantastical prophecies to predictions of how the future will transpire, Foretold is a collection of stories about our universal fascination with life's unknowns and of what is yet to come as interpreted by 14 of young adult fiction's brightest stars.

 

EVERY DAY

by David Levithan

Every day a different body. Every day a different life. Every day in love with the same girl.

Every morning, A wakes in a different person's body, a different person's life. There's never any warning about where it will be or who it will be. A has made peace with that, even established guidelines by which to live: Never get too attached. Avoid being noticed. Do not interfere.

It's all fine until the morning that A wakes up in the body of Justin and meets Justin's girlfriend, Rhiannon. From that moment, the rules by which A has been living no longer apply. Because finally A has found someone he wants to be with—day in, day out, day after day.

With his new novel, David Levithan has pushed himself to new creative heights. He has written a captivating story that will fascinate readers as they begin to comprehend the complexities of life and love in A's world, as A and Rhiannon seek to discover if you can truly love someone who is destined to change every day.


 

ISOLATION

(Partials, #0.5)
by Dan Wells

Two decades before the events of Partials, the world was locked in a different battle for survival: a global war for the last remaining oil reserves on the planet. It was for the Isolation War that the American government contracted the ParaGen Corporation to manufacture the Partials—our last hope in reclaiming energy independence from China. And it was on these fields of battle that the seeds of humanity's eventual destruction were sown.

Isolation takes us back to the front lines of this war, a time when mankind's ambition far outstripped its foresight. Heron, a newly trained Partial soldier who specializes in infiltration, is sent on a mission deep behind enemy lines. What she discovers there has far-reaching implications—not only for the Isolation War, but for Partials and humans alike long after this war is over.

A powerful take of our world on the brink, Isolation gives readers a glimpse into the history from which Partials was born—as well as clues to where the Partials Sequence is heading next.


 

THE DEMON CATCHERS OF MILAN

by Kat Beyer

Mia's ordinary life is disrupted in the most horrifying way possible when she is possessed by a hungry and powerful demon–and only saved by the arrival of relatives from Italy, the country her grandfather fled many decades ago. Now her cousins Emilio and Giuliano say the only way to keep her safe is for her to come back with them to Milan, to live, to learn Italian, to fall in and out of love, and to master the family trade: fighting all demons with the lore of bell, book, and candle. Milan is not what Mia expected, but it will change her forever, in this stunningly well-written novel about an American girl who, fleeing an ancient evil, finds her only salvation in her ancestral home.

 

THE IRON LEGENDS

(The Iron Fey, #1.5, 3.5,4.5)
by Julie Kagawa

Summer, Winter, Iron.
Together at last.

Dangerous faeries. Heartbreaking romance. Thrilling action and limitless adventure. The world of the fey has never been so powerful. This collection includes three novellas set in the world of The Iron Fey plus the expanded Guide to the Nevernever and exclusive information about Julie Kagawa's unforgettable world of Faery.

Winter's Passage

Meghan Chase used to be an ordinary girl…until she discovered that she is really a faery princess. After escaping from the clutches of the deadly Iron fey, Meghan must follow through on her promise to return to the equally dangerous Winter Court with her forbidden love, Prince Ash. But first, Meghan has one request: that they visit Puck–Meghan's best friend and servant of her father, King Oberon–who was gravely injured defending Meghan from the Iron Fey.

Yet Meghan and Ash's detour does not go unnoticed. They have caught the attention of an ancient, powerful hunter–a foe that even Ash may not be able to defeat….

Summer's Crossing

A Midsummer's Nightmare? Robin Goodfellow. Puck. Summer Court prankster, King Oberon's right hand, bane of many a faery queen's existence—and secret friend to Prince Ash of the Winter Court. Until one girl's death came between them, and another girl stole both their hearts.

Now Ash has granted one favor too many and someone's come to collect, forcing the prince to a place he cannot go without Puck's help—into the heart of the Summer Court. And Puck faces the ultimate choice—betray Ash and possibly win the girl they both love, or help his former friend turned bitter enemy pull off a deception that no true faery prankster could possibly resist.

Iron's Prophecy

Meghan Chase is finally getting used to being the Iron Queen, ruler of the Iron Fey. Her life may be strange, but with former Winter prince Ash by her side at last, she wouldn't have it any other way.

But when they travel to the Summer and Winter courts' gathering for Elysium, the oracle from Meghan's past returns with a dire prophecy: "What you carry will either unite the courts, or it will destroy them." Now Meghan faces a devastating choice that may determine the future of all fey—and her and Ash's unborn child…

 

DANGEROUS BOY

by Mandy Hubbard

Harper's new boyfriend Logan Townsend is everything she never knew she always wanted—tall, muscular, with tousled brown hair that falls effortlessly around his face. But what's most exciting about Logan is that he's exhilaratingly dangerous, and dating him allows Harper to say, "buh bye" to her good-girl past and "hello" to newfound adventure.

There's only one problem with Harper's otherwise heart-stopping romance: Logan's twin brother Daemon. Harper knows he's a bad seed, but she tries to look past his dark, icy stare and his chilling demeanor. After all, he and Logan are a package deal.

Then cow bones start appearing in people's mailboxes, a flock of birds show up dead, and all of the cars in the senior parking lot are given flat tires—and covered with blood-red handprints. Logan insists that Daemon isn't involved—sure, he's had some trouble in the past, but they moved to Harper's quiet northwest Washington town so that they could both start over.

Harper desperately wants to believe Logan, but the more he tries to protect his brother, the more she wonders what she isn't being told. Now, Harper must unearth the hidden secrets of the mysterious Townsend brothers' history if she and Logan are to have any hope of a future. But learning what brought Logan and Daemon to town won't put just her heart in jeopardy… She's playing with her life.
Monthly Must Haves
These are our most anticipated August releases:
| | | |
| --- | --- | --- |
| Abigail's Picks | Julia's Picks | Kristina's Pick's |
|     |     |     |
What are your must have titles for August ? Tell us in the comments.
---
Authors/Publishers: have a book coming out soon?
Request a Review or schedule a visit/giveaway
Please leave a comment if we missed a title and we will update this post.