Laura Powell is making her first visit to All Things Urban Fantasy in honor of BURN MARK (available now from Bloomsbury).  I got to interview Laura about her "action-packed drama full of urban gangs, witches, and a contemporary Inquisition."  You can read Julia's review where she described BURN MARK as, "a noir procedural that teems with intricate mythology, a well drawn world, and interesting characters." Read on to find out more.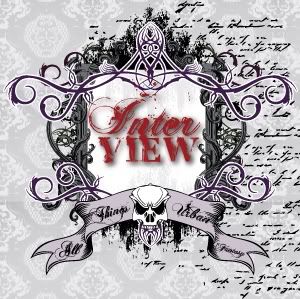 ATUF: Glory and Lucas are mortal enemies before they both manifest powers.  How do these two typify the two people groups in BURN MARK?
LP : BURN MARKS imagines a world where witches are a real and persecuted underclass, and the Inquisition is an elite police force, working to keep the population safe from black magic. Glory comes from a family of famous witch-criminals who have fallen on hard times. Lucas is the son of a High Inquisitor, and is used to a live of wealth and privilege. He sees witches as deviants and terrorists; she thinks all Inquisitors are evil sadists. But of course they have a lot more in common than they think….
ATUF: If BURN MARK were ever made into a movie, who would your dream or, to keep things interesting, nightmare cast be?
LP : Take a look at my post from Thursday 14th June over at http://www.serendipityreviews.co.uk/2012/06/burn-mark-blog-tour-laura-powell-movie.html to find out the answer to that one!
ATUF: What other projects can we look forwarding to reading from you soon?
LP : I'm working on the sequel to BURN MARK, which is called WITCH FIRE and will be out this time next year. It involves international espionage centering on the witch-terrorist group Endor, and the action moves between London, Switzerland and South America.
ATUF: What are some of your favorite titles/authors in the paranormal genres?
LP : My number one favorite is Maggie Stiefvater. She writes so gorgeously I'm cursing with envy even as I'm breathlessly turning the pages to find out what happens next.
ATUF: Finish this statement with as much/little detail as you like: You'll like BURN MARK if you like…
LP : Crime noir and the paranormal, conspiracy theories and class warfare, all mixed up in a witchy brew.
I was born in London, but grew up in the Brecon Beacons. Our house looks across the valley to Carreg Cennen Castle, quite possibly the most romantic ruin in Wales (see the picture above!). It was a very old-fashioned country childhood, and I spent most of it with my nose in a book. I also devoted quite a lot of time plotting ways to escape school. I went to a girls' boarding school from the age of eleven and absolutely hated it.
University was much better. I studied Classics at Bristol and Oxford, then spent five years working in the editorial departments of both adult and children's publishers. I now live in West London. My desk is by the attic window so I can daydream over the rooftops – it's perfect for procrastination.
Book Details
 BURN MARK by Laura Powell
Available now from Bloomsbury
Description:
Glory is from a family of witches and lives beyond the law. She is desperate to develop her powers and become a witch herself. Lucas is the son of the Chief Prosecutor for the Inquisition—the witches' mortal enemy—and his privileged life is very different to the forbidden world that he lives alongside.
And then on the same day, it hits them both. Glory and Lucas develop the Fae—the mark of the witch. In one fell stroke, their lives are inextricably bound together, whether they like it or not . . .
Read an excerpt|Read our review
---
Interested in being interviewed on All Things Urban Fantasy? Fill out our Guest Request Form