We are excited to have Shona Husk here to talk about KISS OF THE GOBLIN PRINCE, the second book in the Shadowlands series (available on May 1, 2012 by Sourcebooks Casablanca), specifically why goblins are better than shapeshifters and vampires. Julia reviewed KISS OF THE GOBLIN PRINCE calling it, "a wonderful Paranormal Romance, strongly weighted towards Urban Fantasy as well. " And thanks to Shona's publisher, you can win a copy! Details below.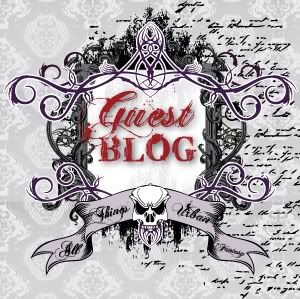 Goblins Rule, Shapeshifters Shed, and Vampires Drool!
by
Shona Husk
Now don't get me wrong I love a sexy brooding Vampire as much as the next gal, I've even written sexy rock star Vamps for Ellora's Cave. But how many times can you be bitten before anemia becomes an issue and your friends start to question the bruises on your neck, wrists and other areas. Also let's face the reality that forever is a really, really, long time, and while you might love him for the first 200 years after that will his sullen angst still be hot or just plain annoying? Plus that trip to Fiji is out because of the sunshine. In the long term a relationship with a Vampire is probably not going to work.
The other popular hero in romances is the Were or Shapeshifter. I love the idea of being able to turn into a large cat, leopard maybe, but that's a whole other blog post. Here's the down side to dating a part-time animal, shedding. I know it's never talked about but if you've ever had a pet cat or dog you know what I'm talking about. Do I need to mention the damage claws that size would do to furniture, carpet and the garden? Also try explaining the paw prints to your neighbour. Awkward. But if that is difficult try dealing with the actual shifting—particularly those that have to changet on the full moon. Just how many excuses can you come up with when explaining to friends and family why he can't go out. Then of course there are the kids…a house full of cute little babies that become kittens or puppies who would like nothing better than to chew your shoes…no a Shapeshifter is not husband material.
Now that you're wondering what is left (demons—well they're demonic and angles are so righteous) let me introduce you to goblins.
Men who were wrongly cursed to be goblin. They won't drink your blood or shed fur on your clothes. They are naturally attracted to wealth although they have trouble spending it (that would be your job). Being warriors they are fit and up for anything. Sure you can't take a hideous goblin out in public (the grey skin and yellow bulging eyes might scare a few folk) but it's about what's on the inside, right? Goblins have a heart of gold (literally) and a burning will to live and break the curse. If you break the curse, they will be eternally grateful—well, for the rest of their natural life.
With goblins there's no tiresome forever, you get to grow old together and watch your human kids grow up and have kids of their own. As an added bonus you also get to find out all the juicy bits of history that never made it into the text books. Ever wanted to know exactly what happened to the last dragon? Dai could tell you (Kiss of the Goblin Prince). Want to know what being a Celtic King under Roman rule was really like? Have a chat with Roan (The Goblin King). If you really want to know what being goblin really means, have a coffee with Meryn (For the Love of a Goblin Warrior, January 2013).
So, next time you're reading the paranormal classifieds looking for a hot date don't overlook the single, well-travelled goblin, looking for a second chance at being human.
————————————————-
About the author:
A civil designer by day and an author by night, Shona Husk lives in Western Australia at the edge of the Indian Ocean. Drawing on history, myth and imagination, she writes about heroes who are armed and dangerous but have a heart of gold—sometimes literally.
Visit Shona Husk online:
Website|Twitter|Facebook
Want to read more from Shona Husk?
http://ws.amazon.com/widgets/q?rt=tf_ssw&ServiceVersion=20070822&MarketPlace=US&ID=V20070822%2FUS%2Fallthiurbfan-20%2F8003%2Fe163d575-46f8-445b-9e1a-47933a6288ee&Operation=GetDisplayTemplate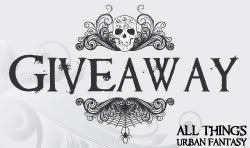 Giveaway provided by Sourcebooks Casablanca
Two copies of KISS OF THE GOBLIN PRINCE by Shona Husk
Available on May 1, 2012 from Sourcebooks Casablanca
Description:
The Man of Her Dreams…
He is like a prince in a fairy tale: tall, outrageously handsome, and way too dark for her own good. Amanda has been hurt before, though. And with her daughter's illness, the last thing she needs right now is a man. But the power of Dai King is hard to resist. And when he threads his hands through her hair and pulls her in for a kiss, there is no denying it feels achingly right.
In a Land of Nightmares…
After being trapped in the Shadowlands for centuries with the goblin horde a constant threat, Dai revels in his newfound freedom back in the human realm. But even with the centuries of magic he's accumulated, he still doesn't know how to heal Amanda's daughter—and it breaks his heart. Yet for the woman he loves, he'd risk anything…including a return to the Shadowlands.
Enter the giveaway via the widget below
---
Interested in guest blogging on All Things Urban Fantasy? Fill out our Guest Request Form