Today we are excited to have Justin Gustainis here today sharing his definition of urban fantasy and celebrating the release of EVIL DARK (available now from Angry Robot Books), the second book in his Occult Crimes Unit Investigations series. In case you missed it, Julia reviewed EVIL DARK earlier this week calling it, "Neither as hard-boiled as most police procedurals, nor as arcane as pure urban fantasy, EVIL DARK is a blend that does justice to both genres without taking either too seriously." Check out the giveaway below for a chance to win your choice of a signed copy of EVIL DARK or an electronic copy.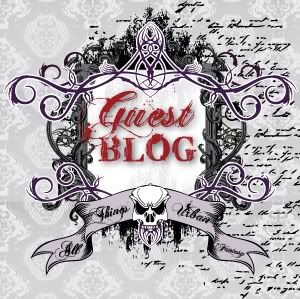 What the Hell Is Urban Fantasy, Anyway?
by
Justin Gustainis
I don't pretend that my topic for today is an original one. Arguments about defining urban fantasy (and distinguishing it from paranormal romance, dark fantasy, and horror) have been going on for years. But some of the discussions have been characterized, IMHO, by a lack of precision. Maybe that's because the topic, by nature, defies precise categorization. But I'm here to take my shot at it.
Urban fantasy introduces a supernatural element into a world that is mostly like our own. The latter part of that definition distinguishes it from high fantasy, which is set in a world unlike our own. Much high fantasy takes place in a universe resembling medieval Europe, with the addition of magic and without the dirt, disease, and cruelty that characterized the real thing.
So, does urban fantasy have to, literally, be urban?
Some say so, but I don't think that's what the term was intended to mean, any more than "modern literature" must refer to something written in the last five years ("modern" for literature scholars, goes as far back as the early 20th century). Can urban fantasy take place in small towns? You betcha – Something Wicked This Way Comes is pure urban fantasy, although nobody was using the term when it was written. Rural areas? Sure – see, for instance, Tanya Huff's Blood Trail, in which Vicky Nelson investigates a pack of werewolves living in the countryside.
Where does paranormal romance fit in? It refers to urban fantasy with a strong element of romance, and the happy ending that is characteristic of romance generally (or as a friend of mine, who admittedly doesn't like PR puts it, "Urban fantasy is paranormal romance without the mush"). So if Catherine, the female protagonist, falls in love with Tom the carpenter, it's romance. If Tom's a vampire, it's a Paranormal Romance.
But if that's too clear-cut for you, let's confuse the issue by bringing in "dark fantasy." Someone (ah, hell, it was me) once said that "Dark fantasy is a term used by people who don't like horror, to describe horror books they liked." Maybe a better way to put it is to say that dark fantasy is scary. So if a story has a fantastic (i.e., supernatural) element and is scary, you could call it dark fantasy. The label can apply equally well to high fantasy and urban fantasy. What's that, you say – aren't all supernatural stories designed to be scary? No, alas. Sometimes the supernatural element is … cute (shudder). A couple of classic TV shows demonstrate the distinction. Bewitched could be considered urban fantasy. It was about a witch who was, well, cute. Buffy the Vampire Slayer, on the other hand, had supernatural elements but was designed to be scary. You could call it urban fantasy (the supernatural set in the "real" world), but "dark fantasy" could apply equally as well.
Still not complicated enough? Then let's bring in horror. Far as I know, horror is the only genre that is defined by its effect (or intended effect), rather than its content. Horror is supposed to scare you. Period. Isn't the supernatural scary? Sure, give or take Bewitched and about half of high fantasy. Can you achieve horror without a supernatural element? Got just three words for you: "Good evening, Clarice."
My first book, The Hades Project, has urban fantasy elements but is closer to horror. With that book, I'm trying to scare the crap out of you. Apparently I succeeded, at least a few times. One lady told me after finishing the book she had to sleep with the lights on for a week. Heh. Heh. Heh.
My other novels are pretty much straightforward urban fantasy. The "Morris and Chastain Investigations" series (Black Magic Woman, Evil Ways, and Sympathy for the Devil) chronicles the adventures of occult investigator Quincey Morris (descended from the Texan who helped kill Dracula) and his partner (in work, not love), "white" witch Libby Chastain.
My other series consists (so far) of Hard Spell and the just-released Evil Dark. The books are set in an "alternate universe" (specifically, an alternate Scranton, PA) in which the supernatural exists and everybody knows it. Supernatural creatures are accepted, but, as my protagonist puts it, "If a vamp puts the bits on an unwilling victim, or some witch casts the wrong kind of spell, that's when they call me. My name's Markowski. I carry a badge."
Now that's urban fantasy.
————————————————-
About the author:
Justin Gustainis was born in Northeast Pennsylvania in 1951. He attended college at the University of Scranton, a Jesuit university that figures prominently in several of his writings.
Mr. Gustainis currently lives in Plattsburgh, New York. He is a Professor of Communication at Plattsburgh State University, where he earned the SUNY Chancellor's Award for Excellence in Teaching in 2002.
His academic publications include the book American Rhetoric and the Vietnam War, published in 1993, and a number of scholarly articles that hardly anybody has ever read.
In the Summer of 2008, he attended the Odyssey Writing Workshop.
Visit Justin Gustainis online:
Website
Want to read more from Justin Gustainis?
http://ws.amazon.com/widgets/q?rt=tf_ssw&ServiceVersion=20070822&MarketPlace=US&ID=V20070822%2FUS%2Fallthiurbfan-20%2F8003%2Fe2c7843c-44fc-401e-b6df-e3a48729db70&Operation=GetDisplayTemplate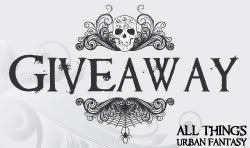 Giveaway provided by Osprey Publishing
One signed copy of EVIL DARK by Justin Gustainis
Available Now from Angry Robot Books
Description:
My name's Markowski. I carry a badge. Also, a crucifix, some wooden stakes, a big vial of holy water, and a 9mm Beretta loaded with silver bullets.
A series of seemingly motiveless murders of supernatural creatures points to a vigilante targeting the supe community. Markowski wouldn't normally have much of a problem with that, but his daughter may be next on the killer's list…
File Under: Urban Fantasy [ Unnatural Law | Thicker Than Water | The Bite Stuff | Duty Calls ]
Enter the giveaway via the widget below
---
Interested in guest blogging on All Things Urban Fantasy? CONTACT ME