Thank you all for creating so many amazing INSURGENT covers for #TeamAmity If you'd like to see all the covers created, check out the INSURGENT Cover Recreates board on Pinterest
Honestly, I didn't expect to get half this many entries, and I really didn't expect them to be this good. I had to go to my fellow #TeamAmity faction members to vote on the winners. There will be one winner (who gets to pick 3 books from the list below) and one runner up (who gets to pick one book from the list below). I hope all of you will take a second to click our special Choose Amity link and help bring our faction that much closer to winning the contest from HarperTeen. And if you really want to help, tweet this message:
Help #TeamAmity one last time.Click this link as much as possible- http://bit.ly/choose_amity #DivergentNation "Four Thinks We're Beautiful"
And now the winner: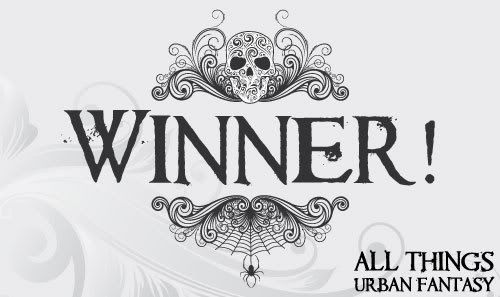 The winning cover is…
And the runner up cover is…
This cover was submitted by
Dodo
Congratulations! I'll be emailing Jenny soon. Dodo I couldn't find your email, so please contact me through the contact tab above. Please respond with your address & your title picks within 48 hours.
Divergent (Divergent, #1) by Veronica Roth
Insurgent (Divergent, #2) by Veronica Roth
The Hunger Games (The Hunger Games, #1) by Suzanne Collins
Catching Fire (The Hunger Games, #2) by Suzanne Collins
Mockingjay (The Hunger Games, #3) by Suzanne Collins
Inside (Insider, #1-2) by Maria V. Snyder
Under the Never Sky by Veronica Rossi
Delirium (Delirium, #1) by Lauren Oliver
Pandemonium (Delirium, #2) by Lauren Oliver
Shatter Me (Shatter Me, #1) by Tahereh Mafi
Dark Parties by Sara Grant
Wither (The Chemical Garden, #1) by Lauren DeStefano
Fever (The Chemical Garden, #2) by Lauren DeStefano
Enclave (Razorland, #1) by Ann Aguirre
You may substitute different dystopian YA title(s) if you already own/have read the above titles as long as it is available from The Book Depository. Just include the title(s) and author(s) in your email.
---
Don't forget to buy a copy of INSURGENT by Veronica Roth on May 1st
About the author
I am a book lover with an obsession for all things urban fantasy. I cut my teeth on the paranormal genre with Buffy and Twilight before discovering Patricia Briggs and Ilona Andrews. Suffice it to say I've never looked back. I am the co-founder of ARC Swap, and in 2011 I managed the Urban Fantasy portal on both Facebook and Twitter for Tor.com covering 'everything that goes bump in the night in books, movies, TV, and more.'