We are welcoming back Julie Kagawa who is here to talk about THE IMMORTAL RULES and introduce us to one of her vampires: Kanin. This is the first book in the new Blood of Eden series about a world where vampires rule over humans. If you missed Abigail's review of THE IMMORTAL RULES (available now from Harlequin Teen) , she described it this way: "Take the social structure of Rachel Caine's Morganville Vampires series and add the vicious, post-apocalyptic world from the Daybreakers movie and you get THE IMMORTAL RULES by Julie Kagawa." Want to see how fun this book is for yourself? Enter the giveaway below to win a signed copy courtesy of Harlequin Teen via Media Masters Publicity. And check out the book tour details below for more giveaways & info on winning the GRAND PRIZE: Kindle Touch with with a special Immortal Rules cover!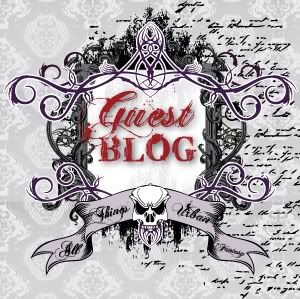 by
Julie Kagawa
Who is Kanin? The mysterious vampire that turns Allison into a "blood sucker" and becomes her mentor intentionally keeps details about himself to an absolute minimum. However, if Kanin was in search of companionship, we think his personal ad might read something like this:
Tall, pale and handsome "night owl" seeks partner for moonlight adventure. Lightening quick reflexes, excellent combat skills and a wry sense of humor. Prefers "take out" vs eating at home. Loyalty and street smarts a must.
Julie will be making appearances at three bookstores near her hometown:
* Tuesday, April 24th at 4pm – Barnes & Noble Livonia, Louisville, KY
* Saturday, April 28th at 2pm – The Bookstore, Radcliff, KY
* Monday, May 7th at 5:30 pm – Lincoln's Loft, Hodgeville, KY
Don't miss a stop on THE IMMORTAL RULES tour: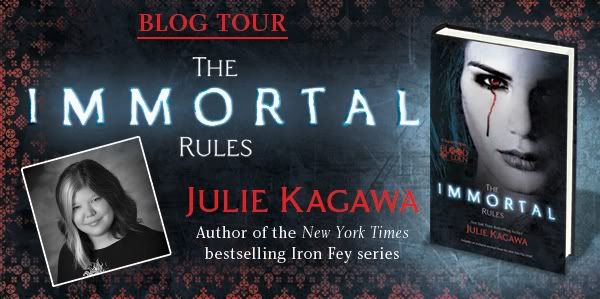 Each stop will have a unique look at a different aspect of the Blood of Eden series AND a giveaway!
Monday, April 16 – Paranormal Romance Blog – Tour Launch with Julie Kagawa *Enter to win the tour's grand prize of a Kindle Touch with with a special Immortal Rules cover.
Tuesday, April 17 – I Read Banned Books – The Fringe
Wednesday, April 18 – I Just Wanna Sit Here and Read – Rules of the Fringe
Thursday, April 19 –Supernatural Snark – Meet Allison
Friday, April 20 – Mundie Moms – Life as a Registered Human in the Inner City
Saturday, April 21 – Books Complete Me – Red Lung Disease
Sunday, April 22 – I am a Reader, Not a Writer – Rabids!
Monday, April 23 – Reading Teen – Waking Up as a Vampire
Tuesday April 24 – 4 stops to celebrate release day for The Immortal Rules!
Wednesday, April 25 – Tynga's Reviews – Welcome to The Wilderness
Thursday, April 26 – Once Upon a Twilight – The Immortal Rules
Friday, April 27 – All things urban fantasy – Meet Kanin
Saturday, April 28 – Total bookaholic – The Inner City
Sunday, April 29 – A good addition – Hierarchy of the Vampire Society
Monday, April 30 – Reading Angel – Meet Zeke
Tuesday, May 1 – Taming the Bookshelf – Tips for a Vampire: How to Safely Kiss a Human
Wednesday, May 2 – Teens Read and Write – Sneak Peek at Book #2 of The Blood of Eden series
————————————————-
About the author:
To pay the rent, Julie worked in different bookstores over the years, but discovered the managers frowned upon her reading the books she was supposed to be shelving. So she turned to her other passion: training animals. She worked as a professional dog trainer for several years, dodging Chihuahua bites and overly enthusiastic Labradors, until her first book sold and she stopped training to write full-time. Her third novel, The Iron Queen, became a New York Times bestseller and her debut novel, The Iron King recently won the RITA award for best young-adult fiction novel of 2010.
Julie now lives in La Grange, Kentucky, with her husband, two obnoxious cats, one Australian shepherd who is too smart for his own good and the latest addition, a hyperactive papillon.
Want to read more from Julie Kagawa?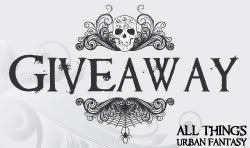 Giveaway provided by Harlequin Teen
One signed hardcover copy of The Immortal Rules by Julie Kagawa
Available now from Harlequin Teen
Description:
You will kill. The only question is when.
In the dark days since the insidious Red Lung virus decimated the human population, vampires have risen to rule the crumbling cities and suburbs. Uncontested Princes hold sway over diminished ranks of humans: their "pets." In exchange for their labor, loyalty and of course, their blood, these pets are registered, given food and shelter, permitted to survive.
Unregistered humans cling to the fringe, scavenging for survival. Allison Sekemoto and her fellow Unregistereds are hunted, not only by vampires, but by rabids, the unholy result of Red Lung-infected vampires feeding on unwary humans. One night, Allie is attacked by a pack of rabids, saved by an unlikely hero…and turned vampire.
Uncomfortable in her undead skin, Allie falls in with a ragtag crew of humans seeking a cure, or cures: for Rabidism and for Vampirism. She's passing for human…for now. But the hunger is growing and will not be denied. Not for friendship—not even for love.
THE IMMORTAL RULES trailer
Enter the giveaway via the widget below
---