It's no surprise, given how much I love reading and re-reading the Elder Races novels, that the chance to interview Thea Harrison is a special treat. In addition to her insights below, Thea also has two new novellas coming out this year (and with diligent re-reading, this will be just about enough to tide me over until LORD'S FALL is released this November). The hero of ORACLE'S MOON actually manages to tie Dragos as my favorite Elder Races hero, and luckily, I managed to squeeze in questions about both of these complex and sexy characters. As mentioned in my 5bat review of ORACLE'S MOON, "Harrison blends romance with a robust mythology that few, if any, paranormal romance series can match", and I'm so grateful that she's here at the blog today to give us a glimpse of the process behind these fantastic books. Enjoy!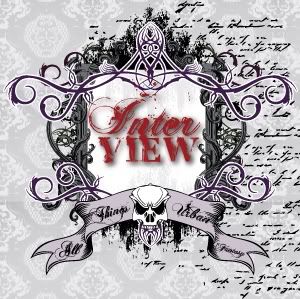 ATUF: One of my favorite aspects of ORACLE'S MOON was how Khalil embodied both an ancient being as well as a baffled man out of his element. You did a fantastic job writing how Khalil's other-worldly perspective would perceive mundane life with two small children, were there any "ah-ha" moments when he really came together as a character? (Or alternatively, were there any great Khalil moments that didn't make it into the final draft?)
TH: The biggest "ah-ha" moment I had for Khalil was actually when I was writing SERPENT'S KISS. The whole time I wrote Khalil in that story (as a secondary character) I was poking at him, asking the character in my head, "You interest me. What makes you tick?"
Sometimes an event in a story is like a key that unlocks a character, and that all came together when Khalil first laid eyes on Grace's children. That moment was when I had him, and that was when he went beyond "you interest me" to "now I really have to write you."
This was one of the stories where I made very few tweaks to the copyedits, and those were more in the order of fleshing out a few scenes and dynamics that had already been in place. Everything I wrote about Khalil made it into the final draft. I certainly hope I get to write about him and Grace again in the future!
ATUF: The love scene between Khalil and Grace just blew me out of the water, both for it's emotional impact as well as the delight of seeing the "Like a Virgin" trope executed in a way that is such a natural and clever compliment to your characters and story. I've heard sex scenes can be the most difficult part of a romance to write, let alone ones with paranormal elements that tie into the plot, how much or a challenge do you find writing the physical aspects of your Elder Races relationships?
TH: Love scenes are complicated to write. Sometimes I go back over an intimate scene a couple of times in order to make sure that things, well, are logistically possible for one thing, and also that there is the right emotional balance for where the characters are at that time in their relationship. I find that writing love scenes flow so much better when I genuinely love the character that I'm writing. It seems, at least in my writing experience, to open up a level of intimacy and realization that make that scene an essential part of the character's journey.
Someone asked me a snarky question once about what my formula was for writing sex scenes in the books. There is no formula. I have no agenda such as getting something "hot" written before the first thirty pages. It's all character driven. Sometimes things take a while for some characters. They start out with too many barriers, or they have an active dislike for one another and they aren't sexually driven. Then other characters go POW right out of the gate—because that's part of who they are. For me, the love scenes are always dictated by the story.
ATUF: Grace is the guardian of her young niece and nephew, a relationship that is a catalyst for her connection with Khalil. Were there any real life inspirations for Chloe and Max? Or for Grace's adjustment to becoming a mom?
TH:I guess… perhaps I was. I was a young parent, and then I became a young single parent. I well remember the struggles and adjustments, along with the growth, that I had to go through in order to meet my child's needs. Writing Grace with Chloe and Max brought a lot of that back, along with the sheer hilarity that children can bring into one's life, and the rewards.
ATUF: In past Elder Races novels, I could usually pick out who the next couple would be, but ORACLE'S MOON leaves a few intriguing possibilities. In our past discussions you mentioned that book five will bring the focus back to Dragos and Pia, but have we already met the star of book six?
TH:You have met the stars of book six, although I can't really say at this point in time who they will be. I think I know, because I've discussed them with my editor before, but I'm currently waiting on confirmation before moving ahead with them. There are a couple of strong possibilities for that book, and I'm interested in telling all of those stories!
ATUF: Did you know you wanted to come back to Dragos and Pia in a later book or did the overall world-story lead you back to them? In writing book five, has it been a challenge revisiting a couple after their Happily Ever After?
TH: I always knew that I wanted to go back to Dragos and Pia after writing a few of the other stories and building the world some more. What I didn't realize was how challenging I would find it to write their story again. At first it started smoothly, then I really got thinking about what I was doing. Dragos and Pia's second story is not DRAGON BOUND. DRAGON BOUND was a story about discovery and surprise, and they had that moment. Their story became something else. While they are still undisputedly them and the world is still definitely the Elder Races, I had to take their story to the next level, beyond that first realization of, "Wow, did I just really fall in love?"
ATUF: What are some of your favorite titles/authors in the paranormal or romance genres?
Fun question! I'll limit myself to five authors, otherwise I might keep going on and on all afternoon. Today I'm going to say Kresley Cole, Gena Showalter, Susan Elizabeth Phillips, Lisa Kleypas, and Sherrilyn Kenyon.
Again, thanks so much for having me today! It's always a pleasure to visit
with you.
For readers, what are some of your favorite titles/authors in the paranormal or romance genres?
————————————————-
About the author:
Thea Harrison is the pen name for author Teddy Harrison. Thea has traveled extensively, having lived in England and explored Europe for several years. Now she resides in northern California. She wrote her first book, a romance, when she was nineteen and had sixteen romances published under the name Amanda Carpenter.
She took a break from writing to collect a couple of graduate degrees and a grown child. She experienced waitressing as a teenager, has worked as an activist for a non-profit consumer rights organization, has been a receptionist, an office manager, a penniless graduate student, a director of development and research, and a single mom. Her graduate degrees are in Philanthropic Studies and Library Information Science, but her first love has always been writing fiction. She's back with her paranormal Elder Races series. The release date for her fifth paranormal, Lord's Fall, is November 6, 2012.
She adores animals and currently resides with several small pets that have very large personalities.
Visit Thea Harrison online:
Website|Twitter|Facebook
Want to read more from Thea Harrison?
http://ws.amazon.com/widgets/q?rt=tf_ssw&ServiceVersion=20070822&MarketPlace=US&ID=V20070822%2FUS%2Fwhaireatodand-20%2F8003%2Feecaabb4-cd03-47f8-985f-ffa340ce24ff&Operation=GetDisplayTemplate
Available now from Berkley
Description:
As a second daughter, Grace Andreas never had to worry about the intrigues of the Elder Races. But when her sister, Petra, and Petra's husband are both killed, Grace inherits the Power and responsibilities of the Oracle of Louisville, as well as her sister's two young children – neither of which she is prepared for.
Yet, she is not alone. Khalil, Demonkind and Djinn prince of House Marid – driven by his genuine caring for the children – has decided to make himself a part of the household both as their guardian and as an exasperating counterpoint to Grace's impudence toward the Elder Races.
But when an attempt is made on Grace's life, she realizes that Khalil is the only one who can protect her – and offer her more than a mortal man…
Read an excerpt|Read our review
---
Interested in being interviewed on All Things Urban Fantasy? Fill out our Guest Request Form