It's the last day of the month which means it's time to check out what we're going to be reading next month in: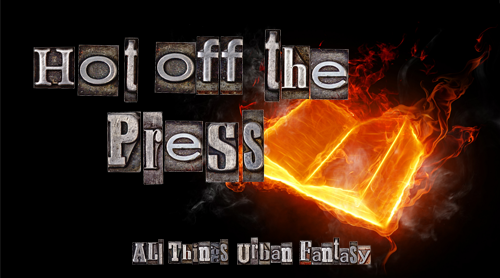 View all the previous Hot Off The Press posts here
In lieu of a conversation snippet between Abigail & her TBR Pile, we're trying out a new widget that allows you to view all the Hot Off the Press titles in a different format with the all important Price! Just click a cover below to view the description, product details, and add the title to your Amazon cart all without ever leaving this page. The standard Hot Off the Press format is still included below, but we'd love your feedback on this widget in the comments or on Twitter @Abigail_ATUF.
—————————————–
*Release dates are subject to change. Many of the descriptions have been truncated for space. Clicking the 'more' link will take you to that title's Goodreads page where the full description may be read. Please visit our Titles Received For Review page to see which of these titles will be reviewed this month.
38 Adult Titles
Mass Market Paperback: 352 pages
Publisher: Zebra Books; Original edition (April 1, 2012)
ISBN-10: 1420110020
ISBN-13: 978-1420110029

The Demon King still lives, stronger than ever, devouring souls in search of immortality. Against him stands the scholar Taron, a newly-minted warrior of Lemuria, and Willow, a woman of unearthly loveliness, born of mist…
Spellbound
Taron must pass through the waterfall of molten gold that shields the secret portal to his beloved land. His brilliant mind and the speaking sword called CrystalFire are his weapons against evil. But nothing can protect him from the power of love. Willow, whom he once knew as a sprite who could dance in his hand, has been changed by a master stroke of magic into the form of a beautiful, highly sensual woman, desiring a thousand pleasures that she insists he alone can give her.
Innocent and eager, Willow arouses his deepest needs and sexual hunger–and his love. He will risk all to save her, even if it means a battle to the death with the ultimate foe…

Mass Market Paperback: 352 pages
Publisher: Kensington Books; Original edition (April 1, 2012)
ISBN-10: 0758255659
ISBN-13: 978-0758255655

The Lingering Dead (Jackie Rutledge, #3)
by J.N. Duncan

Jackie Rutledge has faced down everything from the darkest sorcery to uber-vengeful revenants. But heading up the Bureaus special paranormal unit is presenting unexpected challenges. Handling otherworldly egos and politics has never come easy to this loner agent. And opening up to her sexy, vampire lover, Nick, is as unnerving as her unwanted new ability to slip between the realms of the living and the dead…

Now an insidious power holding helpless ghosts in thrall is using any means necessary to discredit Jackie and split her team apart for good. The only chance she has means baiting the terrifying Deadworld being stalking her dreams, hunting her every step–and growing ever more hungry for her ultimate sacrifice….

Mass Market Paperback: 448 pages
Publisher: Orbit (April 1, 2012)
ISBN-10: 0316218286
ISBN-13: 978-0316218283

The outbreak tore the USA in two. The east remains a safe haven. The west has become a ravaged wilderness, known by survivors as the Evacuated States. It is here that Henry Marco makes his living. Hired by grieving relatives, he tracks down the dead and delivers peace.
Now Homeland Security wants Marco for a mission unlike any other. He must return to California, where the apocalypse began. Where a secret is hidden. And where his own tragic past waits to punish him again.
But in the wastelands of America, you never know who – or what – is watching you.

Mass Market Paperback: 352 pages
Publisher: Zebra Books; Original edition (April 1, 2012)
ISBN-10: 1420121251
ISBN-13: 978-1420121254

Brothers Winchester, Remington, and Colt know the legends—they were trained from childhood to destroy demon predators, wielding the latest steam-powered gadgetry. It's a devil of a job. But sometimes your fate chooses you…
Chasing Trouble
Winn Jackson isn't interested in hunting nightmares across the Wild West—even if it's the family business. Unlike his rakehell brothers, Winn believes in rules. As sheriff of Bodie, California, he only shoots actual law breakers. That's what he's doing when he rescues the Contessa Drossenburg, Alexandra Porter, a lady with all the elegance of the Old World—grace, beauty and class. And then he sees her fangs.
Alexandra isn't just some bloodsucking damsel in distress, though. She's on a mission to save her people—and she's dead certain that Winn's family legacy is the only way. Luckily, aside from grace…more

Mass Market Paperback: 448 pages
Publisher: DAW; Original edition (April 3, 2012)
ISBN-10: 0756407168
ISBN-13: 978-0756407162

Alien Diplomacy (Katherine "Kitty" Katt, #5)
by Gini Koch

Being newlyweds and new parents is challenging enough. But Jeff and Kitty Martini are also giving up their roles as super-being exterminators and Commanders in Centaurion Division while mastering the political landscape as the new heads of Centaurion's Diplomatic Corps. Enter a shadowy assassination plot and a new set of anti-alien conspirators, and nothing will ever be the same…

Paperback: 352 pages
Publisher: Berkley Trade (April 3, 2012)
ISBN-10: 042524301X
ISBN-13: 978-0425243015

Bloodright (Blood Moon Rising Trilogy, #2)
by Karin Tabke

Their shared blood will destroy them in hatred–or unite them in passion…
After years of waiting, Lycan Alpha Lucien Mondragon is poised to take revenge on his brother, Rafael, by killing Rafael's life mate, the Lycan/Slayer half-breed Falon—but he cannot complete the kill. Instead of ending her life, Lucien defiantly marks Falon as his own.
Though terrified by the savage Lucien, Falon finds herself drawn to him. Torn between the love she has for Rafael and the hunger she holds for Lucien, the will of Falon's heart will lead her to her destined life mate–but it may also doom the brothers and the
Lycan race to extinction…

Mass Market Paperback: 336 pages
Publisher: Roc; Original edition (April 3, 2012)
ISBN-10: 0451464494
ISBN-13: 978-0451464491

Devil's Punch (Corine Solomon, #4)
by Ann Aguirre

Corine Solomon can touch any object and learn its history. But right now, she's trying to rebuild her pawnshop and her life despite her being marked as a witch. When demons from her past kidnap her best friend, Corine puts everything on hold to save her…

Mass Market Paperback: 416 pages
Publisher: Sourcebooks Casablanca; Original edition (April 3, 2012)
ISBN-10: 1402262124
ISBN-13: 978-1402262128

Enraptured (Eternal Guardians, #4)
by Elisabeth Naughton

Orpheus may have joined the elite protectors known as Eternal Guardians, but they've never trusted whose side he's really on. And the half-daemon couldn't care less. Orpheus has only one goal: rescue his brother from the Underworld. He's not expecting a woman to get in the way, especially not one sent by Zeus to seduce, entrap, and then ultimately destroy him. A woman who will dredge up a past he doesn't remember, a love that once condemned him, and a dark and deadly secret as old as the Eternal Guardians themselves.

Mass Market Paperback: 336 pages
Publisher: Berkley; Original edition (April 3, 2012)
ISBN-10: 0425248372
ISBN-13: 978-0425248379

Hunter's Rise
by Shiloh Walker

His past is a mystery, even to him-a werewolf with memories so lost in a fog that even the Hunter's healers cannot help him. More than a century ago, Toronto awakened on an unfamiliar street, naked and alone- and dogged by the unanswered questions of his enigmatic existence.

The vampire Sylvia is no Hunter. She's a mercenary who just barely skates this side of what the Hunters consider acceptable. All she wants is to hunt her quarry, and make a lot of money. Her newest prey is a devious killer. But her newest complication is of a more intimate sort: a blonde, blue-eyed werewolf who interferes with her plans in so many exquisite ways.

Mass Market Paperback: 352 pages
Publisher: Sourcebooks Casablanca; Original edition (April 3, 2012)
ISBN-10: 1402264402
ISBN-13: 978-1402264405

Lessons After Dark
by Isabel Cooper

For years, Gareth St. John put his supernatural talent for healing in service to the British Army. Now he's the doctor at a very unusual new school that helps people with special "talents" learn how to hone their abilities.
Olivia Brightmore became a fake medium to support herself after her husband died, but she never expected to discover real magic as the school's newest teacher. Olivia tries to keep the handsome doctor at arm's length, but she can't resist the urge to get under his skin.

Mass Market Paperback: 320 pages
Publisher: Signet; Original edition (April 3, 2012)
ISBN-10: 0451236459
ISBN-13: 978-0451236456

Let Them Eat Stake (A Vampire Chef Mystery #2)
by Sarah Zettel

It's a dream for a "Vampire Chef"-cater the high-profile wedding of a 200-year-old vampire and a wealthy witch. So why did celebrity chef Oscar Simmons walk away from this gig? Charlotte agrees to take his place, even though she knows this event, thrown by power-hungry vampires and witches, could make (or break) her career, her restaurant, and her life. But when Simmons turns up dead, the groom's family starts vanishing, and the police start asking pointed questions, Charlotte fears she may have picked the wrong wedding to stake her reputation on…

Mass Market Paperback: 448 pages
Publisher: Signet; Original edition (April 3, 2012)
ISBN-10: 0451236424
ISBN-13: 978-0451236425

Magic Unchained (Nightkeepers, #7)
by Jessica Andersen

Cara Liu is determined to unite the forces under her leadership but when Nightkeeper Sven enters the scene, Cara has trouble separating her duty to her people from her desire for her ex-lover. Their secret affair will not only jeopardize a tenuous alliance among the Nightkeepers, but it also distracts them from a danger within their own ranks planning a vicious betrayal…

Mass Market Paperback: 368 pages
Publisher: Roc; Original edition (April 3, 2012)
ISBN-10: 0451464486
ISBN-13: 978-0451464484

Magic Without Mercy (Allie Beckstrom, #8)
by Devon Monk

Allison Beckstrom's talent for tracking spells has put her up against some of the darkest elements in the world of magic. But now, magic itself has been poisoned, and Allie's undead father may have left the only cure in the hands of a madman.

Mass Market Paperback: 368 pages
Publisher: Titan Books; Original edition (April 3, 2012)
ISBN-10: 0857686356
ISBN-13: 978-0857686350

In the small university town of Redwood Grove, people are succumbing to a lethal strain of flu. They are dying—but not for long.
Ashley Parker and her boyfriend are attacked by these shambling, rotting creatures that crave human flesh. Their lives will never be the same again.
When she awakes Ashley discovers that she is a "wild card"—immune to the virus—and is recruited by a shadowy paramilitary organization that offers her the chance to fight back. Fatally attracted to her gorgeous instructor, and bonding with her fellow wild cards, Ashley begins to discover skills she never knew she had.
As the town falls to ever-growing numbers of the infected, Ashley and her team fight to contain the outbreak—but will they be enough?

Paperback: 336 pages
Publisher: Berkley Trade; Original edition (April 3, 2012)
ISBN-10: 0425245624
ISBN-13: 978-0425245620

Real Vampires Hate Skinny Jeans (Glory St. Clair, #8)
by Gerry Bartlett

Someone is eating for two…

Full-figured vampire Glory St. Clair thinks things are finally going her way. She's no longer possessed by a demon, the legions of hell aren't on her tail, and her love life is heating up since she managed to reconnect with her maker-and longtime lover-Jeremy Blade.

When a pregnant demon shows up on her doorstep, Glory knows that everything is about to go to hell. Alesa is claiming that the baby she's carrying is Rafe's, conceived while she was inhabiting Glory's body. A clever trap? Or could it be true?

Booties and bibs are the last thing on Glory's mind when she discovers dark secrets from her own forgotten past. Who is she? "What" is she? And how will the men in her life deal with the fact that she may be more powerful than she knew? One thing is certain. Glory …more

Mass Market Paperback: 352 pages
Publisher: Signet; Original edition (April 3, 2012)
ISBN-10: 0451236440
ISBN-13: 978-0451236449

Savage Awakening (Alpha Pack, #2)
by J.D. Tyler

A group of former Navy SEALS, the Alpha Pack is a top-secret team of wolf shifters with Psy powers combating the greatest dangers in the world. But sometime those dangers are more intimate than they bargained for…
After a mission goes wrong, Aric Savage is taken prisoner. Half-dead and despairing, he makes a stunning discovery: his Pack mate Micah Chase, who was reported dead, is a fellow captive. When the Alpha team goes into full-rescue mode, accompanying them is an absolute stunner with sable hair—and a spine of solid steel.
LAPD officer and Psy Dreamwalker Rowan Chase has one priority: her brother Micah's recovery. Still, she can't help but be drawn to Aric, the ruggedly handsome wolf shifter who pleasures her as no man ever has—however fleeting their affair is destined to be. But when Aric's life is endangered, Rowan must ask herself what she's willing to sacrifice in the name of love, for the man fated to be her Bondmate.

Hardcover: 336 pages
Publisher: Ace Hardcover (April 3, 2012)
ISBN-10: 1937007170
ISBN-13: 978-1937007171

The Shape of Desire (A Shifting Circle Novel)
by Sharon Shinn

For fifteen years Maria Devane has been desperately, passionately in love with Dante Romano. But despite loving him with all of her heart and soul, Maria knows that Dante can never give all of himself back-at least not all the time.

Every month, Dante shifts shape, becoming a wild animal. During those times, he wanders far and wide, leaving Maria alone. He can't choose when he shifts, the transition is often abrupt and, as he gets older, the time he spends in human form is gradually decreasing. But Maria, who loves him without hesitation, wouldn't trade their unusual relationship for anything.

Since the beginning, she has kept his secret, knowing that their love is worth the danger. But when a string of brutal attacks occur in local parks during the times when Dante is in animal form, Maria is forced…more

Mass Market Paperback: 336 pages
Publisher: Signet; Original edition (April 3, 2012)
ISBN-10: 0451237323
ISBN-13: 978-0451237323

Werewolf in Seattle (Wild About You #3)
by Vicki Lewis Thompson

The last think Colin McDowell wants is to inherit his Aunt Geraldine's mansion in the San Juan islands off the coast of Washington. AS the pack leader of the Trevelyans in Scotland, he had little time to travel halfway around the world to take care of his inheritance.

But the trip takes a pleasant turn when he meets Luna Reynaud, the young secretary his aunt hired shortly before she died. He isn't sure which surprises him more-Luna's clever plan for turning the mansion into a resort of the fact that she's drop-dead gorgeous. Both intrigue him-until he learns that Luna is only a half-breed. There's no way a pack leader can mate with a woman who's partly human…or is there?

Paperback: 384 pages
Publisher: Tor Books; First Edition edition (April 10, 2012)
ISBN-10: 0765319489
ISBN-13: 978-0765319487

Blue Magic (Astrid Lethewood, #2)
by A.M. Dellamonica

The sequel to Indigo Springs, "A psychologically astute, highly original debut—complex, eerie, and utterly believable." —Kirkus Reviews, Starred Review
This powerful sequel to the A.M. Dellamonica's Sunburst Award–winning contemporary fantasy Indigo Springs starts in the small town in Oregon where Astrid Lethewood discovered an underground river of blue liquid—Vitagua—that is pure magic. Everything it touches is changed. The secret is out—and the world will never be the same. Astrid's best friend, Sahara, has been corrupted by the blue magic, and now leads a cult that seeks to rule the world. Astrid, on the other hand, tries to heal the world.
Conflicting ambitions, star-crossed lovers, and those who fear and hate magic combine in a terrible conflagration, pitting friend against friend, magic against magic, and the power of nations against a small band of zealots, with the fate of the world at stake.



Paperback: 336 pages
Publisher: Tor Books; Original edition (April 10, 2012)
ISBN-10: 0765327791
ISBN-13: 978-0765327796

Royal Street (Sentinels of New Orleans #1)
by Suzanne Johnson

As the junior wizard sentinel for New Orleans, Drusilla Jaco's job involves a lot more potion-mixing and pixie-retrieval than sniffing out supernatural bad guys like rogue vampires and lethal were-creatures. DJ's boss and mentor, Gerald St. Simon, is the wizard tasked with protecting the city from anyone or anything that might slip over from the preternatural beyond.
Then Hurricane Katrina hammers New Orleans' fragile levees, unleashing more than just dangerous flood waters.
While winds howled and Lake Pontchartrain surged, the borders between the modern city and the Otherworld crumbled. Now, the undead and the restless are roaming the Big Easy, and a serial killer with ties to voodoo is murdering the soldiers sent to help the city recover.
To make it worse, Gerry has gone missing, the wizards' Elders have assigned a grenade-toting assassin…more

Hardcover: 320 pages
Publisher: Atria/Emily Bestler Books (April 17, 2012)
ISBN-10: 1451642997
ISBN-13: 978-1451642995

Thirty-year-old Zoe leads an ordinary life until the end of the world arrives. She is cleaning cages and floors at Pope Pharmaceuticals when the President of the United States announces that human beings are no longer a viable species. When Zoe realizes that everyone she loves is disappearing, she starts running. Scared and alone in a shockingly changed world, she embarks on a remarkable journey of survival and redemption. Along the way, Zoe comes to see that humans are not defined by their genetic code, but rather by their actions and choices. White Horse offers hope for a broken world, where love can lead to the most unexpected places.

Hardcover: 324 pages
Publisher: Pendrell Publishing (April 24, 2012)
ISBN-10: 0983558000
ISBN-13: 978-0983558002

Waking up in a coffin hungry for blood is only the beginning for sixteen-year-old Ava Blue. When Chance Caldon, the hottie who dug her up, tells her that she's half vampire, Ava's world really turns upside down.
Half vamp? Ava can't believe it…she doesn't even know what that means! Not until Aldric, a thousand-year-old vampire, shows up and tells her it's true–and that he's the one who turned her. Then Ava truly begins to believe what she is. Now, she has to deal with a sudden and powerful bloodlust, the desire to see Aldric dead, and her growing crush for Chance. Ava knows she's a monster now, she can feel it; and her life is over.
But redemption isn't lost. Aldric is giving her a chance to regain her humanity. The price? Kill a hundred vampires, or remain a bloodsucker forever.
So Ava sets out to get her life back. But killing vampires begins a battle that could destroy everything …more

Mass Market Paperback: 304 pages
Publisher: Ballantine Books; Original edition (April 24, 2012)
ISBN-10: 0345529189
ISBN-13: 978-0345529183

For werewolf Natalya Stravinsky, the supernatural is nothing extraordinary. What does seem strange is that she's stuck in her hometown of South Toms River, New Jersey, the outcast of her pack, selling antiques to finicky magical creatures. Restless and recovering from her split with gorgeous ex-boyfriend, Thorn, Nat finds comfort in an unusual place: her obsessively collected stash of holiday trinkets. But complications pile up faster than her ornaments when Thorn returns home—and the two discover that the spark between them remains intense.
Before Nat can sort out their relationship, she must face a more immediate and dangerous problem. Her pack is under attack from the savage Long Island werewolves—and Nat is their first target in a turf war. Toss in a handsome wizard vying for her affection, a therapy group for the anxious and enchanted, and the South Toms River pack leader ready to throw …more

Mass Market Paperback: 368 pages
Publisher: Pocket Books; Original edition (April 24, 2012)
ISBN-10: 145160680X
ISBN-13: 978-1451606805

Deadly Descendant (Nikki Glass, #2)
by Jenna Black

As a living descendant of Artemis the Huntress, private investigator Nikki Glass knows how to track someone down. But when an Oracle shows up, warning the descendants about wild dog attacks in Washington D.C., Nikki is afraid it might be a trap. The Olympians believe the "dogs" are jackals, controlled by a blood-crazed descendant of the Egyptian death-god Anubis. Whatever. . . . If Nikki hopes to muzzle Dogboy, she's got to catch him in the act. But when she stakes out a local cemetery, she ends up face-to-snout with a snarling pack of shadow-jackals whose bite is worse than their bark. These hellhounds are deadly—even for an immortal like Nikki. "Dog" spelled backwards may be "god," but that won't stop Nikki from teaching these old gods some new tricks. Like playing dead.

Mass Market Paperback: 400 pages
Publisher: Angry Robot; Original edition (April 24, 2012)
ISBN-10: 0857661361
ISBN-13: 978-0857661364

Evil Dark (Occult Crimes Unit Investigation #2)
by Justin Gustainis

My name's Markowski. I carry a badge. Also, a crucifix, some wooden stakes, a big vial of holy water, and a 9mm Beretta loaded with silver bullets.
A series of seemingly motiveless murders of supernatural creatures points to a vigilante targeting the supe community. Markowski wouldn't normally have much of a problem with that, but his daughter may be next on the killer's list…

Mass Market Paperback: 320 pages
Publisher: Ace; Original edition (April 24, 2012)
ISBN-10: 1937007502
ISBN-13: 978-1937007508

Lies & Omens (Shadows Inquiries, #4)
by Lyn Benedict

The Magicus Mundi is out of the closet and onto the evening news. Someone is stirring up the supernatural world against the mundane, and Sylvie may be the only one who can stop an all-out war between the two. That is, if she isn't already too late.

Mass Market Paperback: 384 pages
Publisher: Avon; Original edition (April 24, 2012)
ISBN-10: 0062064614
ISBN-13: 978-0062064615

Kiss of Pride (Deadly Angel, #1)
by Sandra Hill

SOME MEN ARE TOO BAD TO BE TRUE…
Is he really a Viking with a vampire's bit? An angel with the body of a thunder god? A lone wolf with love on his mind? Alexandra Kelly, his prey, thinks Vikar Sigurdsson is either flat-out crazy or he's trying to maneuver her into his bed–which is hardly where a professional reporter should conduct an interview, tempting as that prospect might be.
SOME MEN ARE TOO GOOD TO BE TRUE…
Until Vikar does something a teensy bit unexpected, and Alex begins to wonder whether her mystery man could really be everything he says he is: a Viking Vampire Angel on a thousand-year-long mission with his pack of sinful brothers—and a man who's finally found the woman of his dreams. By then, Vikar is already wrapping his chiseled arms around Alex's body…and sinking his wicked fangs right into her neck. If this is sin, why does it feel so good?

Mass Market Paperback: 512 pages
Publisher: St. Martin's Paperbacks; Original edition (April 24, 2012)
ISBN-10: 1250008530
ISBN-13: 978-1250008534

Obsidian Flame (The World of Ascension #5)
by Caris Roane

SHE NEEDS MORE THAN A LOVER.
For a hundred years, Marguerite has been imprisoned and used for her powerful psychic abilities. Her only relief comes from her regular visits with Thorne, her vampire lover. His every touch leaves her hungry for more..and aching for their next encounter. When Marguerite is finally set free, she returns to Mortal Earth to begin a new life for herself. She dyes her hair white-blonde, paints her nails blood-red, and seduces a sexy-hot stranger. Why can't she stop thinking about Thorne?
HE NEEDS MORE THAN HER BLOOD.
Now that Marguerite is gone, Thorne craves her more than ever..and follows her to Mortal Earth. Unfortunately, he is not the only vampire who wants her. As one of three powerful women with obsidian flame abilities, Marguerite is a valuable treasure—and a dangerous weapon. For Thorne, she is a soulmate he must protect at any cost…even his own life.

Mass Market Paperback: 304 pages
Publisher: St. Martin's Paperbacks; First Edition edition (April 24, 2012)
ISBN-10: 0312357214
ISBN-13: 978-0312357214

On the Prowl
by Christine Warren

Most girls would throw a fit if their parents tried to set up an arranged marriage for them. It's so outrageously old-fashioned—even for a Tiguri family, members of a fierce race of shapeshifting weretigers. But Saskia isn't getting her claws out just yet. She'll go through with this marriage to help unite two powerful families—and because her husband-to-be Nicolas Preda is the sexiest, hunkiest, and only man she's ever wanted…
Of course, marrying an alpha male like Nic comes with its share of danger. As leader of his Streak and head of a global corporation, Nic and his new fiancée must take their places in the jungles of Manhattan—and the local Others seem to have a strict "no pets" policy. In fact, the Council seems to think the Tiguri are at the root of all their problems, including an attempt on the life of its leader. If Nic hopes to protect his name and his mate, it's hunt or be hunted—and he can't do it alone. But if anyone can bring out the beast in him, it's the sexy, savage tigress he's sworn to love…

Mass Market Paperback: 336 pages
Publisher: Pocket Books; Original edition (April 24, 2012)
ISBN-10: 1451620535
ISBN-13: 978-1451620535

Summoning the Night (Arcadia Bell, #2)
by Jenn Bennett

MAGICAL TRICKS. DEMONIC TREATS.

After narrowly escaping her fate as a sacrificial scapegoat, Arcadia Bell is back to normal. Or at least as ordinary as life can be for a renegade magician and owner of a tiki bar that caters to Earthbound demons. She's gearing up for the busiest day of the year–Halloween–when a vengeful kidnapper paralyzes the community. The influential head of the local Hellfire Club taps Cady to track down the fiendish bogeyman, and now that she's dating red-hot Lon Butler, the Club's wayward son, she can hardly say no.

Cady and Lon untangle a gruesome thirty-year trail of clues that points to danger for the club members' children. But locating the person behind the terror will require some metaphysical help from Cady's loyal bar patrons as well as her potent new Moonchild powers–and she'd better figure it out before the final …more

Paperback: 912 pages
Publisher: Angry Robot (April 24, 2012)
ISBN-10: 0857662082
ISBN-13: 978-0857662088

The Nekropolis Archives
by Tim Waggoner

Meet Matt Richter. Private Eye. Zombie.
His mean streets are the city of the dead, the shadowy realm known as Nekropolis. You've got to keep your head in Nekropolis. But when you're a zombie attempting to battle the vampire lords, that's not as easy as it seems…
This massive omnibus editions collects all three Matt Richter novels — Nekropolis, Dead Streets and Dark War — plus a swathe of short stories too.

Mass Market Paperback: 368 pages
Publisher: Del Rey; Original edition (April 24, 2012)
ISBN-10: 0345533623
ISBN-13: 978-0345533623

Tricked (The Iron Druid Chronicles, #4)
by Kevin Hearne

Druid Atticus O'Sullivan hasn't stayed alive for more than two millennia without a fair bit of Celtic cunning. So when vengeful thunder gods come Norse by Southwest looking for payback, Atticus, with a little help from the Navajo trickster god Coyote, lets them think that they've chopped up his body in the Arizona desert.
But the mischievous Coyote is not above a little sle…more

Mass Market Paperback: 352 pages
Publisher: Mira; Original edition (April 24, 2012)
ISBN-10: 0778313395
ISBN-13: 978-0778313397

The Prophet (Graveyard Queen #3)
by Amanda Stevens

My name is Amelia Gray.I am the Graveyard Queen, a cemetery restorer who sees ghosts. My father passed down four rules to keep me safe and I've broken every last one. A door has opened and evil wants me back.In order to protect myself, I've vowed to return to those rules. But the ghost of a murdered cop needs my help to find his killer. The clues lead me to the dark side of Charleston—where witchcraft, root doctors and black magic still flourish—and back to John Devlin, a haunted police detective I should only love from afar.Now I'm faced with a terrible choice: follow the rules or follow my heart.

Mass Market Paperback: 384 pages
Publisher: Avon; Original edition (April 24, 2012)
ISBN-10: 0062100203
ISBN-13: 978-0062100207

Under a Vampire Moon (Argeneau, #16)
by Lynsay Sands

Christian Notte's story, the sixteenth book in the Argeneau series is set on an island paradise called St. Lucia. After a bad relationship and an even worse divorce, Carolyn decides to go on a long overdue and much needed vacation with the 'girls'. Only the rest of the vacationers didn't get the memo. Around every corner there seems to be another couple celebrating their honeymoon or anniversary and the few single men she does see are far too young to even consider, including an irresistibly attractive rock violinist she meets. It's really too bad he's so young but in the end it doesn't matter because according to his cousin, Giacinta, women in general aren't Christian's type. But there's a catch, Christian needs Carolyn's help. He needs her to be his beard (to play the part of his fake girlfriend) for the week to appease his 'machismo' family. Carolyn just can't seem to say No and decides to help Gia's cousin. The only problem is that being …more

Mass Market Paperback: 400 pages
Publisher: Pocket Books; Original edition (April 24, 2012)
ISBN-10: 1451655916
ISBN-13: 978-1451655919

Warrior (The Fallen, #3)
by Kristina Douglas

New York Times bestselling author Anne Stuart, writing as Kristina Douglas, offers the third novel in the Fallen series.Michael, the warrior angel, is the fiercest of the Fallen, their staunchest defender. Never has he met a foe he could not defeat in combat…until the love of a mortal woman threatens to sway him from his greatest duty.

Mass Market Paperback: 384 pages
Publisher: Avon; Original edition (April 24, 2012)
ISBN-10: 0062022644
ISBN-13: 978-0062022646

Wicked Road to Hell (League of Guardians, #1)
by Juliana Stone

With the legions of the underworld gathering and chaos close at hand, Sorcerer Declan O'Hara's deadly skills will be tested. But nothing will sway him from his duty, not even her…
Rescued from eternal darkness, vampire Ana DeLacrux owes her life to a mysterious stranger who asks for only one thing—her absolute allegiance. She serves this master without question until Declan, the one man who can make her forget her vow, returns. His magic is stronger, darker…more compelling than ever. His blood awakens a hunger she must resist, or risk deadly consequences.
As Ana and Declan join forces, the streets of New Orleans become a dangerous place for both humans and the otherworld. And the most dangerous place of all is a road Declan's traveled before…the wicked road to hell.

Mass Market Paperback: 320 pages
Publisher: Tor Books; Original edition (April 24, 2012)
ISBN-10: 0765365057
ISBN-13: 978-0765365057

Wishful Thinking (Time of Transition, #3)
by Gabi Stevens

Free-spirited artist Stormy Jones-Smythe was raised by two talented Wizard fathers but never showed the slightest hint of magical abilities. Which is why she's totally surprised when three famous fairy godmothers show up at her door to tell her she's one of them.
Surprised, and none too happy. The godmothers are fugitives, framed for treason, and the last thing the magical Council wants is another fairy godmother going rogue. Hence Stormy's new full-time Guard, Hunter Merrick.
Stormy quickly realizes she's not going to escape Hunter's watch…and before long, she's not sure she wants to. But her freedom depends on her ability to expose the plot against the godmothers, and that means getting control of her magic. Despite the growing chemistry between them, Hunter is fiercely loyal to the Council—and duty-bound to keep Stormy from doing either of those things. …more

Hardcover: 400 pages
Publisher: Putnam Adult (April 26, 2012)
ISBN-10: 0399158936
ISBN-13: 978-0399158933

Red, White, and Blood (Nathaniel Cade, #3)
by Christopher Farnsworth

The Presidential Campaign Trail, 2012: A political operative and a volunteer are brutally murdered while caught in a compromising position. Written in their blood on the wall of the crime scene: IT'S GOOD TO BE BACK.And with that, a centuries-old horror known only as the Boogeyman returns to taunt Nathaniel Cade, the President's Vampire. Against the backdrop of the 2012 presidential race, with the threat of constant exposure by the media, Cade and Zach must stop the one monster Cade has never been able to defeat completely. And they must do it before the Boogeyman adds another victim to his long and bloody list: the President of the United States himself.
23 YA Titles
Hardcover: 368 pages
Publisher: Arthur A. Levine Books (April 1, 2012)
ISBN-10: 0545296706
ISBN-13: 978-0545296700

Above
by Leah Bobet

A gorgeous urban fantasy about dangers outside and in.
Matthew has always lived in Safe, a community hidden far beneath the pipes and tunnels of the city Above. The residents fled to Safe years before to escape the Whitecoats and their cruel experiments, and now Matthew is responsible for both the keeping of Safe's stories and for Ariel—a golden-haired shapeshifter, and the most beautiful girl he's ever seen.
But one horrifying night, an old enemy murders Safe's founder, Atticus, and the community is taken over by an army of shadows. Only Matthew, Ariel, and a handful of friends escape Above. Now they not only have to survive in a sunlit world they barely know, but they must unravel the mystery of the shadows' fury and Atticus's death. It's up to Matthew to find a way to remake Safe—not just for himself and his family, but for Ariel, who's again faced with the life she fled …more

Paperback: 320 pages
Publisher: Spencer Hill Press; First edition (April 2, 2012)
ISBN-10: 0983157227
ISBN-13: 978-0983157229

Pure (Covenant, #2)
by Jennifer L. Armentrout

There is need. And then there is Fate…
Being destined to become some kind of supernatural electrical outlet isn't exactly awesome–especially when Alexandria's "other half" is everywhere she goes. Seth's in her training room, outside her classes, and keeps showing up in her bedroom–so not cool. Their connection does have some benefits, like staving off her nightmares of the tragic showdown with her mother, but it has no effect on what Alex feels for the forbidden, pure-blooded Aiden. Or what he will do–and sacrifice–for her.
When daimons infiltrate the Covenants and attack students, the gods send furies–lesser gods determined to eradicate any threat to the Covenants and to the gods, and that includes the Apollyon… and Alex. And if that and hordes of aether-sucking monsters didn't blow bad enough, a mysterious threat seems willing to do anything to neutralize Seth, even if that means forcing Alex into servitude… or killing her. …more

Reading level: Ages 14 and up
Hardcover: 304 pages
Publisher: Margaret K. McElderry Books (April 3, 2012)
ISBN-10: 1442403462
ISBN-13: 978-1442403468

Black Heart (Curse Workers, #3)
by Holly Black

Cassel Sharpe knows he's been used as an assassin, but he's trying to put all that behind him. He's trying to be good, even though he grew up in a family of con artists and cheating comes as easily as breathing to him. He's trying to do the right thing, even though the girl he loves is inextricably connected with crime. And he's trying to convince himself that working for the Feds is smart, even though he's been raised to believe the government is the enemy.
But with a mother on the lam, the girl he loves about to take her place in the Mob, and new secrets coming to light, the line between what's right and what's wrong becomes increasingly blurred. When the Feds ask Cassel to do the one thing he said he would never do again, he needs to sort out what's a con and what's truth. In a dangerous game and with his life on the line, Cassel may have to make his biggest gamble yet—this time on love.

Hardcover
Publisher: Razorbill; 1 edition (April 3, 2012)
ISBN-10: 1595145060
ISBN-13: 978-1595145062

Jackson Godspeed is the hottest young Angel in a city filled with them. He's days away from becoming a full Guardian, and people around the world are already competing for the chance to be watched over by him. Everyone's obsessed with the Angels and the lucky people they protect–everyone except for Madison Montgomery.
Maddy's the one girl in Angel City who doesn't breathlessly follow the Angels on TV and gossip blogs. When she meets Jackson, she doesn't recognize him. But Jackson is instantly captivated by her, and against all odds the two fall in love.
Maddy is swiftly caught up in Jackson's scene, a world of glamour, paparazzi – and murder. A serial killer is on the loose, leaving dead Angels' wings for the police to find on the Walk of Fame. Even the Guardians are powerless to protect themselves in the face of this threat … and this time it's up to Maddy to …more

Hardcover: 320 pages
Publisher: Hyperion Book CH (April 3, 2012)
ISBN-10: 1423116372
ISBN-13: 978-1423116370

The Marked (Delcroix Academy, #2)
by Inara Scott

In her second semester at a boarding school for teenagers with special powers, Dancia Lewis faces danger from both inside and outside of Delcroix Academy.
All of her life, Dancia Lewis has wanted to use her powers for good. And now that she's learned the truth about Delcroix Academy—and herself—she may just get the chance. But being part of Delcroix's top secret Program isn't anything like Dancia expected. She has to ask herself: what happens to the Talented kids who refuse to pledge their loyalty to the Program? And why did her friend Jack run away rather than join? Dancia's adorable boyfriend Cam insists they need the help of every Talented student to defend Delcroix from dangerous enemies outside their gates. But Dancia has to wonder: what if Delcroix's most frightening enemies come from within?

Paperback: 384 pages
Publisher: Hodder Childrens (April 5, 2012)
ISBN-10: 1444908707
ISBN-13: 978-1444908701

Dark Heart Surrender (Dark Heart, #3)
by Lee Monroe

ONE GIRL. TWO WORLDS. SHATTERED. Jane's world has changed now that Luca, love of her live, inhabits it, and she's happier than she ever thought she could be. But how can a werewolf survive in the real world? When an immortal lives in the mortal world, the natural order of things must change. And what seems perfect, becomes destructive. They've overcome different worlds. But nothing could prepare Jane for this …

Paperback: 360 pages
Publisher: Flux; Original edition (April 8, 2012)
ISBN-10: 0738730726
ISBN-13: 978-0738730721

In 1888, following her mother's sudden death, 17-year-old Arabella Sharp goes to live with her grandmother in a posh London neighborhood. At her grandmother's request, Abbie volunteers at Whitechapel Hospital, where she discovers a passion for helping the unfortunate women and children there. But within days, female patients begin turning up brutally murdered at the hands of Jack the Ripper

Hardcover: 336 pages
Publisher: EgmontUSA (April 10, 2012)
ISBN-10: 1606843230
ISBN-13: 978-1606843239

Mirabelle's past is shrouded in secrecy, from her parents' tragic deaths to her guardians' half-truths about why she can't return to her birthplace, Beau Rivage. Desperate to see the town, Mira runs away a week before her sixteenth birthday—and discovers a world she never could have imagined.
In Beau Rivage, nothing is what it seems—the strangely pale girl with a morbid interest in apples, the obnoxious playboy who's a beast to everyone he meets, and the chivalrous guy who has a thing for damsels in distress. Here, fairy tales come to life, curses are awakened, and ancient stories are played out again and again.
But fairy tales aren't pretty things, and they don't always end in happily ever after. Mira has a role to play, a fairy tale destiny to embrace or resist. As she struggles to take control of her fate, Mira is drawn into the lives of two brothers with fairy tale curses of their own . . . brothers who share a dark secret. And she'll find that love, just like fairy tales, can have …more

Paperback: 400 pages
Publisher: St. Martin's Griffin; Original edition (April 10, 2012)
ISBN-10: 0312624697
ISBN-13: 978-0312624699

Taken at Dusk (Shadow Falls, #3)
by C.C. Hunter

Kylie Galen wants the truth so badly she can taste it. The truth about who her real family is, the truth about which boy she's meant to be with—and the truth about what her emerging powers mean. But she's about to discover that some secrets can change your life forever…and not always for the better.
Just when she and Lucas are finally getting close, she learns that his pack has forbidden them from being together. Was it a mistake to pick him over Derek? And it's not just romance troubling Kylie. An amnesia-stricken ghost is haunting her, delivering the frightful warning, someone lives and someone dies. As Kylie races to unravel the mystery and protect those she loves, she finally unlocks the truth about her supernatural identity, which is far different—and more astonishing—than she ever imagined.

Hardcover: 336 pages
Publisher: HarperCollins (April 10, 2012)
ISBN-10: 0061797057
ISBN-13: 978-0061797057

The Calling (Darkness Rising, #2)
by Kelley Armstrong

Maya and her friends–all of whom have supernatural powers–have been kidnapped after fleeing from a forest fire they suspect was deliberately set, and after a terrifying helicopter crash they find themselves pursued by evildoers in the Vancouver Island wilderness.

Hardcover: 368 pages
Publisher: Little, Brown Books for Young Readers (April 17, 2012)
ISBN-10: 0316182885
ISBN-13: 978-0316182881

172 Hours on the Moon
by Johan Harstad, Tara Chace

Three teenagers are going on the trip of a lifetime. Only one is coming back. It's been more than forty years since NASA sent the first men to the moon, and to grab some much-needed funding and attention, they decide to launch an historic international lottery in which three lucky teenagers can win a week-long trip to moon base DARLAH 2-a place that no one but top government officials even knew existed until now. The three winners, Antoine, Midori, and Mia, come from all over the world. But just before the scheduled launch, the teenagers each experience strange, inexplicable events. Little do they know that there was a reason NASA never sent anyone back there until now-a sinister reason. But the countdown has already begun. . .

Hardcover: 352 pages
Publisher: Balzer + Bray (April 17, 2012)
ISBN-10: 0061799289
ISBN-13: 978-0061799280

What if you forgot your identity and had to rely on other people to tell you who you were?
And what if to discover your true self, you first had to unravel a mystery so big and terrifying you were not sure you'd survive solving it?
When Marshall and Elyse wake up in each other's arms with zero memory of how they got there or who they are, it's the start of a long journey through their separate pasts and shared future.
Terrified by their amnesia, the two make a pact to work together to find the answers that could jog their missing memories. As they piece together clues, they discover they're in the idyllic mountain resort town of Summer Falls, where everyone seems mysteriously happy, but as Marshall and Elyse quickly learn, darkness lurks beneath the town's perfect facade. More

Hardcover: 368 pages
Publisher: HarperCollins (April 17, 2012)
ISBN-10: 0062082191
ISBN-13: 978-0062082190

The Last Echo (The Body Finder, #3)
by Kimberly Derting

Violet kept her morbid ability to sense dead bodies a secret from everyone except her family and her childhood-best-friend-turned-boyfriend, Jay Heaton. That is until forensic psychologist Sara Priest discovered Violet's talent and invited her to use her gift to track down murderers. Now, as she works with an eclectic group of individuals—including mysterious and dangerously attractive Rafe—it's Violet's job to help those who have been murdered by bringing their killers to justice. When Violet discovers the body of a college girl killed by "the girlfriend collector" she is determined to solve the case. But now the serial killer is on the lookout for a new "relationship" and Violet may have caught his eye….

Hardcover: 288 pages
Publisher: Katherine Tegen Books (April 24, 2012)
ISBN-10: 006210182X
ISBN-13: 978-0062101822

Eve of Destruction
by Patrick Carman

Will Besting and the other teens whose phobias were "cured" at Fort Eden have been summoned back by Mrs. Goring. Her dying wish is to see them together one last time. Or is it?

Ensnared in a dangerous, ever-deepening mystery, Will must lead his friends through a perilous underground trap masterminded by two devious souls at war with each other. It's a game of cat and mouse, and not everyone will be alive when it's over. Can Will outwit both Rainsford and Goring, ending their reign of fear forever?

Patrick Carman'sDark Eden: Eve of Destruction offers a harrowing journey into the depths of fear, love, revenge, and—ultimately—redemption.

File Size: 264 KB
Publisher: Kensington Books (April 24, 2012)
Sold by: Amazon Digital Services
ASIN: B006MLKZAG

Elemental (Elemental, #0.5)
by Brigid Kemmerer

Earth, Fire, Air, Water – they are more than you dream.
As an air Elemental, 17-year-old Emily Morgan doesn't have much power. That's okay—she knows what happens to kids who do.
Like Michael Merrick. He's an earth Elemental, one with enough power to level cities. Which makes him sexy. Dangerous. And completely off limits. At least according to Emily's family.
But her summer job puts her in close contact with Michael, and neither of them can help the attraction they feel. When forces of nature like theirs collide, one misstep could get someone killed. Because Emily's family doesn't just want her to stay away from him.
They want him dead.

Hardcover: 336 pages
Publisher: Greenwillow Books (April 24, 2012)
ISBN-10: 0062107798
ISBN-13: 978-0062107794

Masque of the Red Death
by Bethany Griffin

Everything is in ruins.
A devastating plague has decimated the population. And those who are left live in fear of catching it as the city crumbles to pieces around them.
So what does Araby Worth have to live for?
Nights in the Debauchery Club, beautiful dresses, glittery make-up . . . and tantalizing ways to forget it all.
But in the depths of the club—in the depths of her own despair—Araby will find more than oblivion. She will find Will, the terribly handsome proprietor of the club. And Elliott, the wickedly smart aristocrat. Neither boy is what he seems. Both have secrets. Everyone does.
And Araby may find something not just to live for, but to fight for—no matter what it costs her

Paperback: 368 pages
Publisher: Tor Books; First Edition edition (April 24, 2012)
ISBN-10: 0765331284
ISBN-13: 978-0765331281

Siege (As The World Dies: A Zombie Trilogy, #3)
by Rhiannon Frater

As the survivors continue to seek stability in their lives,
forces both inside and outside the fort walls move
them toward a final, climactic conflict between
the living and the dead. Jenni, Katie and the others
discover that they are not alone, that there is another
enclave of survivors whose leaders plan to take over the fort.
Faced with a series of difficult decisions, each choice they
make could lead to the deaths of those they love or, if not
careful, their own demise.
Meanwhile, an army of the dead is descending on the fort.
Soon, the living will face their ultimate fear…
…a siege by the dead.
But they will fight to the end to survive…
As the world dies.

Paperback: 432 pages
Publisher: Kensington; Original edition (April 24, 2012)
ISBN-10: 0758272812
ISBN-13: 978-0758272812

Storm (Elemental, #1)
by Brigid Kemmerer

Ever since her ex-boyfriend spread those lies about her, Becca Chandler is suddenly getting all the guys—all the ones she doesn't want. Then she saves Chris Merrick from a beating in the school parking lot. Chris is different. Way different: he can control water—just like his brothers can control fire, wind, and earth. They're powerful. Dangerous. Marked for death.
And now that she knows the truth, so is Becca.
Secrets are hard to keep when your life's at stake. When Hunter, the mysterious new kid around school, turns up with a talent for being in the wrong place at the right time, Becca thinks she can trust him. But then Hunter goes head-to-head with Chris, and Becca wonders who's hiding the most dangerous truth of all.
The storm is coming . . .

Hardcover: 512 pages
Publisher: Harlequin Teen (April 24, 2012)
ISBN-10: 0373210515
ISBN-13: 978-0373210510

The Immortal Rules (Blood of Eden, #1)
by Julie Kagawa

In a future world, Vampires reign. Humans are blood cattle. And one girl will search for the key to save humanity.
Allison Sekemoto survives in the Fringe, the outermost circle of a vampire city. By day, she and her crew scavenge for food. By night, any one of them could be eaten.
Some days, all that drives Allie is her hatred of them. The vampires who keep humans as blood cattle. Until the night Allie herself is attacked—and given the ultimate choice. Die… or become one of the monsters.
Faced with her own mortality, Allie becomes what she despises most. To survive, she must learn the rules of being immortal, including the most important: go long enough without human blood, and you will go mad.

Then Allie is forced to flee into the unknown, outside her city walls. There she joins a ragged band of humans who are seeking a legend—a possible cure …more

Reading level: Ages 14 and up
Paperback: 320 pages
Publisher: HarperTeen; Original edition (April 24, 2012)
ISBN-10: 0062024205
ISBN-13: 978-0062024206

The Temptation
by Alisa Valdes

His touch was electric.
His eyes were magnetic.
His lips were a temptation….
But was he real?
After crashing her car on an empty highway, Shane is miraculously saved by Travis, a mysterious cowboy who walks out of nowhere. She is instantly attracted to him, and for the first time, she believes in "soul mates." But Shane soon discovers that Travis is dead and that strict rules from the Underworld govern kindred spirits of different dimensions. Breaking these rules could destroy both their souls. And while Travis is almost impossible to resist, temptation proves to be the kindest enemy they encounter.
Can true love surpass the power of pure evil? Part love story, part supernatural thriller, this first book in the Kindred trilogy will leave readers lusting for more!

Hardcover: 464 pages
Publisher: Balzer + Bray (April 24, 2012)
ISBN-10: 0062103733
ISBN-13: 978-0062103734

Unraveling
by Elizabeth Norris

Two days before the start of her junior year, seventeen-year-old Janelle Tenner is hit by a pickup truck and killed—as in blinding light, scenes of her life flashing before her, and then nothing. Except the next thing she knows, she's opening her eyes to find Ben Michaels, a loner from her high school whom Janelle has never talked to, leaning over her. And even though it isn't possible, she knows—with every fiber of her being—that Ben has somehow brought her back to life.
But her revival, and Ben's possible role in it, is only the first of the puzzles that Janelle must solve. While snooping in her FBI agent father's files for clues about her accident, she uncovers a clock that seems to be counting down to something—but to what? And when someone close to Janelle is killed, she can no longer deny what's right in front of her: Everything that's happened—the accident, the murder, the countdown clock, Ben's sudden appearance in her life—…more

Reading level: Ages 9 and up
Paperback: 240 pages
Publisher: Square Fish; First Edition edition (April 24, 2012)
ISBN-10: 0312641567
ISBN-13: 978-0312641566

Whisper (Riley Bloom #4)
by Alyson Noel

This time, Riley might really have bitten off more than she's ready for. After practically begging the Council for a more challenging Soul Catch, she is assigned an actual Roman gladiator—Theocoles, the Pillar of Doom. How is Riley, a skinny twelve-year-old, supposed to get through to him? Then she meets the beautiful Messalina, who convinces her that her only chance is to become part of this world. To accomplish this, Messalina helps Riley through a dramatic, mystical makeover, transforming her into the beautiful and mature teen she's always wanted to be. Finally, Riley can experience her first boyfriend and her first kiss. With a dream this enchanting, will she ever want to leave?

Paperback: 324 pages
Publisher: Penguin Books Australia (April 26th 2012) ISBN: 0143206559
ISBN13: 9780143206552

Imagine there is someone you like so much that just thinking about them leaves you desperate and reckless. You crave them in a way that's not rational, not right, and you're becoming somebody you don't recognise, and certainly don't respect, but you don't even care.
And this person you like is unattainable. Except for one thing…
He lives downstairs.
Abbie has three obsessions. Art. The ocean. And Kane.
But since Kane's been back, he's changed. There's a darkness shadowing him that only Abbie can see. And it wants her in its world.
A gothic story about the very dark things that feed the creative process.
Monthly Must Haves
These are our most anticipated April releases:
| | | |
| --- | --- | --- |
| Abigail's Picks | Julia's Picks | Kristina's Pick's |
| | | |
What are your must have titles for April? Tell us in the comments.
---
Authors/Publishers: have a book coming out soon?
Request a Review or schedule a visit/giveaway
Please leave a comment if we missed a title and we will update this post.