Today we are welcoming A.C. Arthur who is the author of TEMPTATION RISING (available March 29 from St. Martin's Press) , the first book in The Shadow Shifters paranormal romance series about sexy jaguar shifters. A.C. Arthur is talking about her fear of cats and why you'll fall in love with her exotic shifters. Be sure to enter the giveaway below to win your own copy!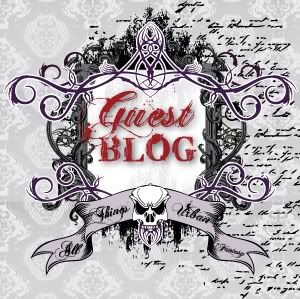 Enter The Jaguar
by
A.C. Arthur
Sounds strange, doesn't it? A jaguar shape shifter. But honestly, when I decided to write a paranormal series this was the first and only entity that came to mind. The really weird thing is, I'm deathly afraid of cats! Yes, that is a true fact that anyone who knows me is well aware of. I have always been afraid of domestic cats and never even thought about getting close to a big or exotic cat. Still, the black jaguar (panthera onca) is such a beautiful creature that I just could not resist. There's something about the eyes and the regal stature of this animal that had me mesmerized from the start.
I've read paranormal for years and have been a huge fan of otherworldly creatures, but am a die-hard lover of the homegrown species. Big cats have a mystique that lends itself perfectly to a fictional world. I did a tremendous amount of research of the rainforests and the big cats featured in this series—because there aren't just jaguars! What I enjoyed most about the research were the pictures of these ferocious, yet intriguing animals. Now, because I still hold that fear of felines deep within I declined the offer my husband made to seek out one-on-one visits with the big cats at our local zoo. While it would have been helpful I think I'd rather keep my cats between the pages of a book. LOL
My cat shifters are called Shadow Shifters because in their home of the Gungi rainforest their existence is based solely on rumor of shadows of humans shifting into cats reported by local tribesman. As with any secret, the danger of discovery is all too real, especially for the Shadows who have migrated to the states. I loved the setting of an urban jungle with real beings of an animalistic nature because to me, the possibilities seemed endless. I am so excited about this series and hope that it introduces a species that will be embraced by lovers of paranormal romance, and even by those who may share in the phobia called ailurophobia (fear of cats).
If you don't share in that phobia, what other paranormal characters/species do you think you would fear? (Who knows, they might appear in the next Shadow Shifters novel!)
————————————————-
About the author:
Artist C. Arthur was born and raised in Baltimore, Maryland where she currently resides with her husband and three children. An active imagination and a love for reading encouraged her to begin writing in high school and she hasn't stopped since.
During the course of her writing career Artist has won the YOUnity Guild's Best New Drama and Romance Author Award in 2005/06; been nominated 3 years straight for EMMA Awards, with the fourth time being a charm she took home the 2007 EMMA Award for Favorite Romantic Suspense; and has also received her first Romantic Times Reviewers' Choice Award Nomination for Best African American Romance. She is represented by Christine Witthohn at Book Cents Literary Agency, LLC.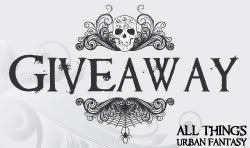 Giveaway provided by A.C. Arthur
One copy of TEMPTATION RISING by A.C. Arthur
Available on March 29 from St. Martin's Press
Description:
Washington D.C. police officer Kalina Harper still dreams about that night, two years ago, when a huge cat-like creature saved her from a crazed attacker. Although she kept the truth to herself, Kalina can never forget the ferocious strength of the beast's fangs and claws—or the raw animal hunger in its eyes. Until she meets Roman Reynolds…
Muscular, magnetic, and all man, Roman is a high-powered attorney with a predatory smile and seductive charm. He is also a criminal suspect with suspicious connections to the Amazon jungle. But when Kalina discovers that Roman is linked to a secret race of shapeshifting jaguars—who hunt down maneaters—she is forced to put her trust in a man who unleashes her wildest fantasies and fears. A fierce creature of the night whose nature is to protect his female at any cost…
Enter the giveaway via the widget below
---
Interested in being a guest on All Things Urban Fantasy? Fill out our Guest Request Form