We're welcoming Katie Reus to the blog today. Katie is the author of ALPHA INSTINCT (Available now from Signet), the first book in the Moon Shifter paranormal romance series. Katie is sharing her top ten reasons for loving wolves, and was kind enough to come bearing gifts: Two copies of ALPHA INSTICNT! Details below on how to win…but, there's even more giveaway goodies to win including more books and a Kindle on Katie's blog.
You can read all the previous Top 10 Lists HERE
Reasons to Dig Wolves
by
Katie Reus
Thank you so much to Abigail, Julia, and Kristina for letting me blog with them today!
Since I have a new shifter series (Moon Shifter) releasing from Signet (uh, today actually!) I thought I'd share the top ten reasons that I dig wolves. My shifters are lupine shifters (wolf shifters) so it only makes sense that I have a love for them. They're such gorgeous animals and even though I'm a big fan of vampire stories, I just can't get enough of the furry animals!
My top ten in no particular order:
Wolves are incredibly protective of their own. As a new mom, I love how they're fiercely protective of their young.
They're simply stunning animals. I love watching such majestic animals move because it's like seeing nature at its finest.
They're survivors. In the past forty years the American wolf population has substantially grown to five times their original numbers after being close to extinction in some areas. This is thanks to being on the endangered species list (which they aren't on anymore in some areas).
Wolves play such a big part in our folklore.
They work great as a team.
In Native American cultures, wolves are often seen as teachers and represent freedom and loyalty.
If they need to, they can run up to 40 miles per hour. Holy crap that's impressive!
Under the right circumstances, a wolf can hear up to 6 miles away. Again, very impressive.
Wolves have common ancestors with dogs (and I'm a big dog person).
They are incredibly intelligent and can pick up on body language and scent from humans.
Please note: I understand that in some parts of the world the hunting habitats of wolves need to be managed for the protection of other animal populations. This is just a fun post about why I love wolves.
What do you enjoy about paranormal romance? Or what is your favorite type of animal? Mine is the dog. I absolutely love them and understand why they're considered man's best friend.
————————————————-
About the author:
I've been reading romance from a young age—ever since I discovered my mom's hidden stash. Luckily the addiction stayed with me into adulthood. I write paranormal romance and sexy romantic suspense for Carina Press, Harlequin Nocturne, and NAL/Signet Eclipse.
Visit Katie Reus online:
Website|Blog|Facebook|Twitter
Want to read more from Katie Reus?
http://ws.amazon.com/widgets/q?rt=tf_ssw&ServiceVersion=20070822&MarketPlace=US&ID=V20070822%2FUS%2Fallthiurbfan-20%2F8003%2F4a4e216b-c88d-47dc-a792-e5cd5db860db&Operation=GetDisplayTemplate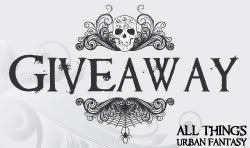 Giveaway provided by Katie Reus
Two copies of ALPHA INSTINCT by Katie Reus
Available now from Signet
Description:
Fear has a scent. So does desire…
Ana Cordona has been a strong leader for the lupine shifters who survived after all the males and most of the females in her pack were mysteriously poisoned. As tough as she is, with no Alpha male, the pack is vulnerable to the devious shifter Taggart, who wants to claim both their ranch and Ana as his own. When Connor Armstrong comes back into her life, promising protection, it's almost enough to make Ana forget how he walked out on her before—and reluctantly accept his offer to mate.
The minute Connor sees Ana again, it reawakens a raw hunger. He must have her for his bondmate—his wolf cries out for it. But his human side knows he must proceed with caution because of their complicated past. If he is to truly have her body and soul, he must go beyond his burning desire and win back her heart. Whatever it takes, he is determined not to leave her side again.
But Taggart and his rival pack are not their only enemies. A human element in town is targeting shifters. Their plan not only threatens Ana and Connor's future, but the lives of the entire pack…
Enter the giveaway via the widget below
---
Interested in guest blogging on All Things Urban Fantasy? Fill out our Guest Request Form