It's the last day of the month which means it's time to check out what we're going to be reading next month in: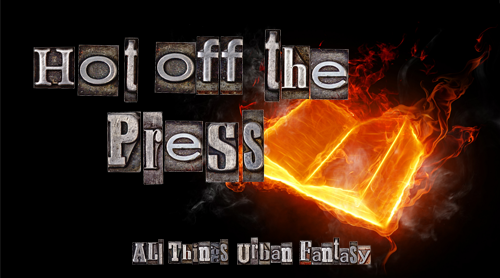 View all the previous Hot Off The Press posts here
(Here is the monthly conversation snippet from Abigail and her murderously hostile TBR Pile)
ME: So…how are you?
MY TBR PILE:That's very considerate of you to inquire after my wellbeing. One would almost think you had a heart inside that cold husk of yours.
ME:That's not fair. You know I try very hard to keep you as small as possible.
MY TBR PILE:How thoughtful. And here I thought you were a gluttonous demon hellbent on acquiring book after book without any regard for those who pay the high price for your addiction.
ME:Stop being so dramatic. You make me sound like I'm some kind of hoarder.
MY TBR PILE:I rather think that term describes you perfectly.
ME:If you ever watched TV you'd know that's not true…what? Why are you looking at me like that?
MY TBR PILE:You actually thought I wouldn't find out, didn't you?
ME:That's super vague. What exactly am I supposed to be hiding from you?
MY TBR PILE:I know about Edelweiss.
ME:…
MY TBR PILE:If I was still capable of experiencing happiness, I would take great pleasure in the look on your face right now.
ME:I was going to tell you.
MY TBR PILE: Those are the exact same words you said to me when I found out about Netgalley. And GalleyGrab.
ME:It's really not a big deal
MY TBR PILE:Oh really? So I should just ignore all those new paranormal romance titles you've been getting from Edelweiss? The YAs?
ME:I didn't say that. I know you can't. Look, I'm not going to apologize for utilizing a new review copy source, especially when Edelweiss gets a lot of titles before Netgalley and even some that never end up on Netgalley. They even have audiobooks! It's still small compared to Netgalley, but you know how excited I was to see the new YA from Sophie Littlefield, and the first book in Pamela Palmer's new Vamp City series.
MY TBR PILE: Subtle. Are you finished?
ME: Yes. Sorry.
MY TBR PILE: I don't know why I even care. You'll never change.
ME: You've always known who I am. I'm reader. A reviewer. I can't not read. I promise never to neglect you, let you grow out of control, but there will always be new books.
MY TBR PILE: That was touching.
ME: Wait. Are you serious? You actually understand?
MY TBR PILE: Oh I understand. I had hoped that one day you would change. Give all this up. That we—but you've just assured me that that is impossible. Just remember. You brought this on yourself.
ME: Uh oh.
—————————————–
*Release dates are subject to change. Some of the descriptions have been truncated for space. Clicking the 'more' link will take you to that title's Goodreads page where the full description may be read. Please visit our Titles Received For Review page to see which of these titles will be reviewed this month.
38 Adult Titles
Paperback: 320 pages

Publisher: Kensington Publishing Corporation (March 1, 2012)
ISBN-10: 0758269129
ISBN-13: 978-0758269126

Curses! A F**ked Up Fairytale
by J.A. Kazimer

Definitely "not" for baby's bedtime reading, this hilarious and irreverent take on classic fairy tales–think "Shrek" for grown-ups–combines humor, mystery, and characters only a fairy godmother could love.

Mass Market Paperback: 416 pages
Publisher: Orbit (March 2, 2012)
Language: English
ISBN-10: 0316127183
ISBN-13: 978-0316127189

Timeless (The Parasol Protectorate, #5)
by Gail Carriger

Alexia Tarabotti, Lady Maccon, has settled into domestic bliss. Of course, being Alexia, such bliss involves integrating werewolves into London High society, living in a vampire's second best closet, and coping with a precocious toddler who is prone to turning supernatural willy-nilly. Even Ivy Tunstell's acting troupe's latest play, disastrous to say the least, cannot put a damper on Alexia's enjoyment of her new London lifestyle.
Until, that is, she receives a summons from Alexandria that cannot be ignored. With husband, child, and Tunstells in tow, Alexia boards a steamer to cross the Mediterranean. But Egypt may hold more mysteries than even the indomitable Lady Maccon can handle. What does the vampire Queen of the Alexandria Hive really want from her? Why is the God-Breaker Plague suddenly expanding? And how has Ivy Tunstell suddenly become the most popular actress in all the British Empire?

Paperback: 300 pages
Publisher: Night Shade Books (March 6, 2012)
ISBN-10: 1597803472
ISBN-13: 978-1597803472

And Blue Skies From Pain
by Stina Leicht

It's November of 1977: The punk rock movement is a year old and the brutal thirty-year war referred to as "The Troubles" is escalating. According to Irish tradition, the month of November is a time for remembrance of the dead. Liam Kelly, in particular, wishes it were otherwise. Born a Catholic in Londonderry/Derry, Northern Ireland, Liam, a former wheelman for the Provisional IRA, is only half mortal. His father is Bran, a puca – a shape-shifting, ghostlike creature – and a member of the ancient Fianna. Liam must dodge both the Royal Ulster Constabulary, who want him for the car bombing that killed Constable Haddock, and the Provisional IRA, who want him for the deaths of ?amon Walsh and several others found ripped apart in a burned down farmhouse in Armagh. Fortunately for Liam, both the Ulster Constabulary and the Provisional IRA think he's dead. On the other hand, the Militis Dei – a group of Roman Catholic priest-assassins, whose sole purpose is to dispose of fallen angels and demons found living on this earth – is very aware that Liam is alive, and …more

Mass Market Paperback: 352 pages
Publisher: Sourcebooks Casablanca (March 6, 2012)
ISBN-10: 1402258909
ISBN-13: 978-1402258909

A SEAL in Wolf's Clothing
by Terry Spear

With the ultimate alpha male hero-werewolf Finn Emerson, Navy SEAL-bestselling author Terry Spear ratchets up the heat in the new installment in her hugely popular paranormal romance series.

While her brother is away, Meara Greymere intends to play-she just has to find the right alpha male. But when old friend Finn Emerson arrives, she's horrified he'll tell her brother what she's been up to.

Finn Emerson is on the trail of a murderous gray werewolf and fears his friend's sister is in grave danger. He's just going to have to settle in and keep the sexy woman out of trouble.

Mass Market Paperback: 352 pages
Publisher: Sourcebooks Casablanca (March 6, 2012)
ISBN-10: 1402262825
ISBN-13: 978-1402262821

Assassins in Love (Assassins Guild, #1)
by Kris DeLake

Two brilliant assassins in a fascinating futuristic world need each other to finish one more job before calling it quits in the highly respected killing business. But it's more of a challenge than either expected. A series of mishaps plagues their every move, and if it's not Misha helping Rikki with a bungled getaway, then it's Rikki helping Misha to hide some damning evidence. They can't seem to get anything right… except for the way they feel about each other.

Reading level: Ages 18 and up
Mass Market Paperback: 400 pages
Publisher: Signet (March 6, 2012)
ISBN-10: 0451236238
ISBN-13: 978-0451236234

Dire Needs (Eternal Wolf Clan, #1)
by Stephanie Tyler

The full moon is their mistress. They are predators of pleasure and pain. Feared by humans, envied by werewolves, the Dire Wolves are immortal shifters, obeying no laws but their own bestial natures. Once they were many, but now only six remain, a dangerous wolfpack forever on the hunt…

Rifter leads the pack, embracing the lifestyle and ethics of an outlaw biker even as he battles an ancient enemy who has become a new, powerful force. But with his Brother Wolf raging inside him, howling to be unleashed, he needs to satisfy his hungers. And when he meets a drop-dead gorgeous blonde drinking alone in a bar that caters to both human and inhuman, Rifter's primal instinct is to claim her.

Gwen has her own desires, long unfulfilled. She hopes a passionate night with the leather-clad, Harley-riding biker will ease her suffering. The seizures that have wracked her body her entire life are incurable—and they're killing her.
But none of that will matter if Rifter can't stop …more

Reading level: Ages 18 and up
Mass Market Paperback: 368 pages
Publisher: DAW (March 6, 2012)
ISBN-10: 0756407133
ISBN-13: 978-0756407131

Discount Armageddon (Incryptid, #1)
by Seanan McGuire

Ghoulies. Ghosties. Long-legged beasties. Things that go bump in the night… The Price family has spent generations studying the monsters of the world, working to protect them from humanity-and humanity from them. Enter Verity Price. Despite being trained from birth as a cryptozoologist, she'd rather dance a tango than tangle with a demon, and is spending a year in Manhattan while she pursues her career in professional ballroom dance. Sounds pretty simple, right? It would be, if it weren't for the talking mice, the telepathic mathematicians, the asbestos supermodels, and the trained monster-hunter sent by the Price family's old enemies, the Covenant of St. George. When a Price girl meets a Covenant boy, high stakes, high heels, and a lot of collateral damage are almost guaranteed. To complicate matters further, local cryptids are disappearing, strange lizard-men are appearing in the sewers, and someone's spreading rumors about a dragon sleeping underneath the city…

Reading level: Ages 18 and up
Mass Market Paperback: 352 pages
Publisher: Roc (March 6, 2012)
ISBN-10: 0451464443
ISBN-13: 978-0451464446

Doubletake (Cal Leandros, #7)
by Rob Thurman

Half-human/half-monster Cal Leandros knows that family is a pain. But now that pain belongs to his half-brother, Niko. Niko's shady father is in town, and he needs a big favor. Even worse is the reunion being held by the devious Puck race—including the Leandros' friend, Robin—featuring a lottery that no Puck wants to win.
As Cal tries to keep both Niko and Robin from paying the ultimate price for their kin, a horrific reminder from Cal's own past arrives to remind him that blood is thicker than water—and that's why it's so much more fun to spill.

Reading level: Ages 18 and up
Mass Market Paperback: 400 pages
Publisher: Signet (March 6, 2012)
ISBN-10: 045123605X
ISBN-13: 978-0451236050

Dying Wish (Sentinal Wars, #6)
by Shannon K. Butcher

Jackie Patton has been rescued by the Theronai from her captivity and torture at the hands of the Synestryn, only to learn that she's a potential match for the Theronai warriors who need a woman to literally save their lives.
Forced to choose, she unexpectedly selects Iain, a cold-hearted warrior who doesn't want to be saved. Iain is convinced that it's too late—that his soul is already as dead as his former betrothed, killed by the Synestryn. Still, he is the only man Jackie feels a measure of peace around and the only one she wants. But is Iain indeed beyond saving?

Reading level: Ages 18 and up
Mass Market Paperback: 336 pages
Publisher: Signet (March 6, 2012)
ISBN-10: 0451236254
ISBN-13: 978-0451236258

Eventide (Dark Ink Chronicles #3)
by Elle Jasper

Newly-bitten tattoo artist Riley Poe feels herself changing in unimaginable ways. Eli Dupre, her vampire lover, has seen the change in her and fears for her humanity. His rival, Victorian, tells her she must see the patriarch of the vampire cult that attacked her to save her soul. In the vampire cult's fortress in Romania, Riley will face her worst fears-and the dark powers threatening to destroy her. And she'll have to do the one thing she's been determined not to do—put her trust in Eli.

Reading level: Ages 18 and up
Hardcover: 304 pages
Publisher: Ace Hardcover (March 6, 2012)
ISBN-10: 0441020038
ISBN-13: 978-0441020034

Fair Game (Alpha & Omega, #3)
by Patricia Briggs

When the FBI request a pack consultant on a serial killer case they're following in Boston, Anna and Charles are sent in. They quickly realize that not only the last two victims were werewolves – all of them were.
Someone is targeting their kind. And if Charles and Anna can't get to the bottom of this mystery, they may be next…

Reading level: Ages 18 and up
Mass Market Paperback: 336 pages
Publisher: Signet Select (March 6, 2012)
ISBN-10: 0451413210
ISBN-13: 978-0451413215

Nightborn (Lords of the Darkyn, #1)
by Lynn Viehl

The High Lord of the Immortal Darkyn has sent his most trusted warrior, Korvel, to retrieve a coveted scroll that's rumored to contain maps to Templar treasures and the secrets to eternal life. Uniting with Korvel to recover the dangerous artifact is Simone Derien, the daughter of the scroll's guardian, and a woman with many deadly secrets…

Reading level: Ages 18 and up
Mass Market Paperback: 320 pages
Publisher: Signet (March 6, 2012)
ISBN-10: 0451236246
ISBN-13: 978-0451236241

Now or Never (Wizards of Nevermore, #2)
by Michele Bardsley

Tormented by nightmares of a woman's death, Sheriff Taylor Mooreland is shocked to find the woman from his visions chained to an altar in the woods. He barely knows her, but something compels Taylor to protect the mysterious Lenore Whyte no matter what. Even if it means dealing with magic.
And when an investigation into a series of suicides leads Taylor deep into the town's past, he discovers that the key to saving Lenore and the town of Nevermore may have a surprising connection…

Reading level: Ages 18 and up
Mass Market Paperback: 336 pages
Publisher: Berkley (March 6, 2012)
ISBN-10: 0425246590
ISBN-13: 978-0425246597

Oracle's Moon (Elder Races, #4)
by Thea Harrison

As a second daughter, Grace Andreas never had to worry about the intrigues of the Elder Races. But when her sister, Petra, and Petra's husband are both killed, Grace inherits the Power and responsibilities of the Oracle of Louisville, as well as her sister's two young children – neither of which she is prepared for.

Yet, she is not alone. Khalil, Demonkind and Djinn prince of House Marid – driven by his genuine caring for the children – has decided to make himself a part of the household both as their guardian and as an exasperating counterpoint to Grace's impudence toward the Elder Races.

But when an attempt is made on Grace's life, she realizes that Khalil is the only one who can protect her – and offer her more than a mortal man…

Reading level: Ages 18 and up
Paperback: 272 pages
Publisher: Berkley Trade (March 6, 2012)
ISBN-10: 0425245470
ISBN-13: 978-0425245477

Soul Bound (Blood Coven, #7)
by Mari Mancusi

Sunny McDonald and her vampire boyfriend Magnus are on the run—accused of treason and wanted alive…or undead. And her own twin sister is the slayer sent to track them down.

Rayne would do anything to save her sister Sunny from the Vampire Consortium dictator who wants her dead. Instead, she's been commissioned by Slayer Inc. to bring her twin back for justice…which Rayne knows means certain death. She also knows that if she and her boyfriend Jareth go against orders, they're not only signing their own death warrants, but those of every vampire in the Blood Coven.

As a rival slayer with a personal vendetta moves in, Rayne and Jareth know they must do something to stop her. So they embark on their most dangerous journey yet, deep, down beneath the streets of New York City and through the Gates of the Underworld itself. But when a greedy god demands the ultimate sacrifice, will Rayne be forced to choose–between her sister…and the vampire she loves?

Reading level: Ages 18 and up
Paperback: 352 pages
Publisher: Roc Trade (March 6, 2012)
ISBN-10: 0451464168
ISBN-13: 978-0451464163

The Drowning Girl
by Caitlín R. Kiernan

India Morgan Phelps-Imp to her friends-is schizophrenic. Struggling with her perceptions of reality, Imp must uncover the truth about her encounters with creatures out of myth-or from something far, far stranger…

Reading level: Ages 18 and up
Mass Market Paperback: 320 pages
Publisher: DAW (March 6, 2012)
ISBN-10: 0756407192
ISBN-13: 978-0756407193

The Modern Fae's Guide to Surviving Humanity
by Joshua Palmatier

What if the fae were still here, living among us? Perhaps living in secret, doing their best to pass for human? Or perhaps their existence is acknowledged, but they're still struggling to fit in. How have they survived? Are they outcasts clinging to the edges of society, or do their powers ensure success in the mortal realm? Here are fourteen fabulous tales-ranging from humor to dark fantasy-that explore how the creatures of fae are fitting into the modern world.

Reading level: Ages 18 and up
Paperback: 336 pages
Publisher: Berkley Trade (March 6, 2012)
ISBN-10: 0425245497
ISBN-13: 978-0425245491

Wicked Edge (Castle of Dark Dreams, #5)
by Nina Bangs

After one too many attempts to enliven the heavenly halls, Passion, an angel, is sent to Earth to tame her naughty nature, and to bring goodness and light to the most sinful of places, the Castle of Dark Dreams. Once there, she finds herself playing the role of a virgin used as bait to trap a marauding demon.

Paperback: 384 pages
Publisher: Tor Books; First Edition edition (March 13, 2012)
ISBN-10: 0765328739
ISBN-13: 978-0765328731

The Isis Collar (Blood Singer, #4)
by Cat Adams

Celia Graves was once an ordinary human, but those days are long gone. Now she strives to maintain her sanity and her soul while juggling both vampire abilities and the powers of a Siren.

Warned of a magical "bomb" at a local elementary school, Celia forces an evacuation. Oddly, the explosion seems to have no effect, puzzling both Celia and the FBI. Two weeks later, a strangely persistent bruise on Celia's leg turns out to be the first sign of a magical zombie plague.

Finding the source of the plague isn't Celia's only concern. Her alcoholic mother has broken out of prison on the Sirens' island; her little sister's ghost has possessed a young girl; and one of Celia's boyfriends, a powerful mage, has disappeared.

Hardcover: 304 pages
Publisher: Tor Books; First Edition edition (March 13, 2012)
ISBN-10: 0765328984
ISBN-13: 978-0765328984

When Sergeant Hallie Michaels comes back to South Dakota from Afghanistan on ten days' compassionate leave, her sister Dell's ghost is waiting at the airport to greet her.

The sheriff says that Dell's death was suicide, but Hallie doesn't believe it. Something happened or Dell's ghost wouldn't still be hanging around. Friends and family, mourning Dell's loss, think Hallie's letting her grief interfere with her judgment.

The one person who seems willing to listen is the deputy sheriff, Boyd Davies, who shows up everywhere and helps when he doesn't have to.

As Hallie asks more questions, she attracts new ghosts, women who disappeared without a trace. Soon, someone's trying to beat her up, burn down her father's ranch, and stop her investigation.

Hallie's going to need Boyd, her friends, and all the ghosts she can find to defeat an enemy who has an unimaginable ancient power at his command.

Hardcover: 528 pages
Publisher: Ballantine Books (March 20, 2012)
ISBN-10: 0345521277
ISBN-13: 978-0345521279

Born to Darkness
by Suzanne Brockmann

As the New York Times bestselling author of the Troubleshooters series and a "superstar of romantic suspense" (USA Today), Suzanne Brockmann has an acclaimed history of taking readers' breath away with her novels of hot passion and high adventure. Now she takes her talent for sexy, action-packed storytelling in a thrilling new direction: forward—into a future, both fantastic and frightening, that only the brilliant Brockmann could envision.

Dishonorably discharged, former Navy SEAL Shane Laughlin is down to his last ten bucks when he finally finds work as a test subject at the Obermeyer Institute, a little-known and believed-to-be-fringe scientific research facility. When he enters the OI compound, he is plunged into a strange world where seemingly mild-mannered scientists—including women half his size—can kick his highly skilled ass.

Shane soon discovers that there are certain more

Paperback: 336 pages
Publisher: Luna; Original edition (March 20, 2012)
ISBN-10: 0373803443
ISBN-13: 978-0373803446

Darkest Knight (Knight's Curse #2)
by Karen Duvall

"Betray your sisters or your lover. You choose."

After the warrior she loves saved her from a murderous gargoyle, Chalice watched helplessly as Aydin turned into a gargoyle himself. Now, free from the curse that enslaved her, Chalice pledges to join her sister knights in The Order of the Hatchet—and do whatever it takes to regain Aydin's humanity…and his love. What she encounters within their hallowed sanctuary is pure intrigue.

Someone—or something—is murdering her sisters in their sleep, provoking fear and suspicion among the order. Meanwhile, Aydin, unable to stay away, starts haunting Chalice's dreams, urging her onward. Ultimately, Chalice will be faced with an agonizing choice—one that will tear away at her newfound identity and force her to choose between duty and desire…

Mass Market Paperback: 384 pages
Publisher: HQN Books (March 20, 2012)
ISBN-10: 0373776802
ISBN-13: 978-0373776801

Deadly Is the Kiss
by Rhyannon Byrd

SOME FLAMES ARE ETERNAL

Tasked with protecting humanity from harm, the last thing Ashe Granger was searching for on his mission was his destined mate. Then, a mysterious darkeyed beauty reluctantly offered him shelter. A spark of danger—and a soul-deep recognition—ignited a burning, carnal need…
Since her family's exile, Juliana Sabin had borne full responsibility for their safety. So when evil struck, she
had no choice but to ally herself with the sexy guardian vampire. Now, months later, Ashe is back and tempting Juliana to reveal her darkest secrets…and desires. For the killer stalking the shadows isn't acting alone—and he won't rest until his deadly cravings are fulfilled.

Ebook
Publisher: Samhain Publishing Ltd. (March 20th 2012)

Natural Evil (Elder Races, #4.5)
by Thea Harrison

Author Thea Harrison announced today, that her Elder Races novella, NATURAL EVIL will be released as an ebook by Samhain Publishing on March 20th, 2012.
NATURAL EVIL focuses on two totally new characters, Claudia and Luis. The story is a little longer than her latest ebook-TRUE COLORS, at around 29,000 words.

Mass Market Paperback: 288 pages
Publisher: Harlequin (March 20, 2012)
ISBN-10: 0373618808
ISBN-13: 978-0373618804

The Werewolf's Wife (Harlequin Nocturne)
by Michele Hauf

The legacy he must obey…

The child she must save…

The man who threatens to fulfill her every fantasy…

and break her heart.

Alpha wolf Ridge Addison left his wife in Las Vegas, vowing to put their one reckless night of passion behind him and return to his clan. Thirteen years later he needs a divorce so he can become pack leader. Yet he's never forgotten the sensuous witch whose life he saved…or the knee-buckling kisses he still craves.

After they parted, Abigail tried banishing Ridge from her memory. Now her heart belongs only to her son. But when the boy is kidnapped, she knows she alone can't save him. Though Abigail's body still aches for Ridge, she's willing to give him his freedom in exchange for his help. But who will shield her heart from the only man she's ever let claim her, body and soul?

Mass Market Paperback: 336 pages
Publisher: St. Martin's Paperbacks; First Edition edition (March 27, 2012)
ISBN-10: 0312545061
ISBN-13: 978-0312545062

Back from the Undead (The Bloodhound Files #5)
by D.D. Barant

Her job description is the "tracking and apprehension of mentally-fractured killers." What this really means in FBI profiler Jace Valchek's brave new world—one in which only one percent of the population is human—is that a woman's work is never done. And real is getting stranger every day…

Jace has been ripped from her reality by David Cassius, the vampire head of the NSA. He knows that she's the best there in the business, and David needs her help in solving a series of gruesome murders of vampires and werewolves. David's world—one that also includes lycanthropes and golems—is one with little knowledge of mental illness. An insane serial killer is a threat the NSA has no experience with. But Jace does. Stranded in a reality where Bela Lugosi is a bigger box office draw than Bruce Willis and every full moon is Mardi Gras, Jace must now hunt down a fellow human before he brings the entire planet to the brink of madness. Or she may never see her own world again…

Paperback: 336 pages
Publisher: Brava (March 27, 2012)
ISBN-10: 0758265204
ISBN-13: 978-0758265203

Bear Meets Girl (Pride, #7)
by Shelly Laurenston

He's big, burly, and way smarter than your average shapeshifting bear. He's also about to get trapped by own his game. . .

Lou Crushek is a reasonable, mellow, easygoing kind of guy. But once someone starts killing the scumbags he works so hard to bust, that really gets under his fur. Especially when that someone is a curvy she-tiger with a skill set that's turning Crush's lone-bear world upside down–and bringing his passion out of hibernation. . .

As a member of an elite feline protection unit, Marcella Malone has no problem body-dropping anyone who hunts her kind. But Crush is proving one major pain in her gorgeous tail. The only reason she's joined forces with him is to track down the wealthy human who's got her entire species in his ruthless sights. It sure isn't because Crush's stubborn and contrary attitude is rubbing Cella in all the right ways. . .

"Laurenston's characters shine with wit and depth." —Publishers Weekly on Belong to the Night

Mass Market Paperback: 432 pages
Publisher: Pocket Books (March 27, 2012)
ISBN-10: 1439189870
ISBN-13: 978-1439189870

Blood on the Bayou (Annabelle Lee, #2)
by Stacey Jay

The second book in a new urban fantasy series featuring mosquito-sized fairies with poisonous bites that drive humans insane.

It's only been three weeks since Annabelle helped solve the murder of Grace Beauchamp, and in the process, she discovered a secret world of invisible, magic-working people who have decided she might have what it takes to join their ranks.

As best as she can determine, Annabelle's attack by a group of fairies has infected her with paranormal ability she did not previously possess, including being able to mentally move objects and heal wounds. Her new abilities appear to have few negative side effects, aside from creepy dreams. But would that change if she stopped injecting herself with the mystery drug delivered to her by the even more mysterious Tucker, one of the Invisibles? Leery of trusting criminals with her health, Annabelle wishes she had someone she could talk to about the changes in her life. Enter Hitch, FBI agent and Annabelle's ex, who's back in Donaldsonville on …more

Mass Market Paperback: 304 pages
Publisher: Harper Voyager (March 27, 2012)
ISBN-10: 0062049984
ISBN-13: 978-0062049988

Deliverance (Mortal Path, #3)
by Dakota Banks

A demon's assassin for centuries, Maliha Crayne has gone rogue, determined to save a life for every one she's destroyed in order to free herself from an eternity of enslavement, damnation, and excruciating torment. But as the powers that sustained her in the past fade, she is wary of trusting those closest to her-especially her lover, Jake. Should Maliha listen to her heart or the alarms going off in her head? Then her closest friends begin to disappear, one by one. Amid her anger, suspicion, and sorrow, she feels her life spiraling out of control.
Worse still, a beautiful, Renaissance murderess is recruiting Maliha as her new assassin. Maliha is turning into a lethal puppet with an evil Immortal pulling the strings, forced to kill innocents or see her missing friends die horribly. Suddenly trapped in a moral no-man's land, Maliha is damned if she does and damned if she doesn't…and time is rapidly running out.

Reading level: Ages 18 and up
Hardcover: 592 pages
Publisher: NAL Hardcover (March 27, 2012)
Language: English
ISBN-10: 0451235843
ISBN-13: 978-0451235848

Lover Reborn (Black Dagger Brotherhood, #10)
by J.R. Ward

In the darkest corners of the night in Caldwell, New York, a conflict like no other rages. The city is home to a band of brothers born to defend their race: the warrior vampires of the Black Dagger Brotherhood.

Now back in the Brotherhood – and unrecognizable as the vampire leader he once was – Tohrment is physically emaciated and heartbroken beyond despair. When he begins to see his beloved in his dreams – trapped in a cold, isolating netherworld – Tohr turns to a self-serving fallen angel in hopes of saving the one he has lost. When he's told he must learn to love another to free his former mate, Tohr knows they are all doomed . . .

Except then a female with a shadowed history begins to get through to him. Against the backdrop of the raging war with the lessers, and with a new clan of vampires vying for the Blind King's throne, Tohr struggles between the buried past, and a very hot, passion-filled future . . . but can his heart let go and set all of them free?

Mass Market Paperback: 384 pages
Publisher: Pocket Books (March 28, 2012)
Language: English
ISBN-10: 1451645341
ISBN-13: 978-1451645347

On Midnight Wings (The Maker's Song, #5)
by Adrian Phoenix

ONLY ONE MORTAL WOMAN CAN SAVE HIM . . .

As Dante Baptiste's true identity as both True Blood and Fallen ripples throughout New Orleans, he and Heather struggle for their lives against different foes, fighting their way back to each other. To free herself from her father's treachery, Heather accepts help from an ally–and steps into even greater danger. Dante, lost to his brutal past, wavers between his own sense of self and the Bad Seed-programmed S that lurks within, between the never-ending Road and the Great Destroyer. And the danger of becoming both.

. . . UNLESS THE FALLEN REACH HIM FIRST.

Lucien searches frantically for the lovers, all too aware that time is running out. Dark forces continue to gather, eager to possess and manipulate the young vampire for their own ends. The fate of mortals, nightkind, and the Fallen pivots around Dante as he struggles to piece together his shattered psyche and gain control of his power before he rips all three worlds asunder.

Mass Market Paperback: 416 pages
Publisher: Del Rey (March 27, 2012)
Language: English
ISBN-10: 034552750X
ISBN-13: 978-0345527509

Sacrificial Magic (Downside Ghosts, #4)
by Stacia Kane

When Chess Putnam is ordered by an infamous crime boss—who also happens to be her drug dealer—to use her powers as a witch to solve a grisly murder involving dark magic, she knows she must rise to the challenge. Adding to the intensity: Chess's boyfriend, Terrible, doesn't trust her, and Lex, the son of a rival crime lord, is trying to reignite the sparks between him and Chess.

Plus there's the little matter of Chess's real job as a ghost hunter for the Church of Real Truth, investigating reports of a haunting at a school in the heart of Downside. Someone seems to be taking a crash course in summoning the dead—and if Chess doesn't watch her back, she may soon be joining their ranks.

As Chess is drawn into a shadowy world of twisted secrets and dark violence, it soon becomes clear that she's not going to emerge from its depths without making the ultimate sacrifice.

Reading level: Ages 18 and up
Mass Market Paperback: 336 pages
Publisher: Ace (March 27, 2012)
ISBN-10: 1937007383
ISBN-13: 978-1937007386

Shadow's Fall (Shadow World, #3)
by Dianne Sylvan

For three years, Miranda Grey-Solomon has kept her role as Vampire Queen of the South separate from her Grammy-winning music career. But now, her dual lives are starting to collide, threatening everything Miranda and David, her Prime, have worked for.

The entire Signet Council has descended upon Austin for its ten-year summit, bringing with it Prime James Hart of the Northeast, a sworn enemy come to take his revenge on those who defied him. But Miranda and David receive an unexpected offer of help from David's sire, an ancient and powerful vampire with knowledge that may be their salvation-or their doom.

Reading level: Ages 18 and up
Mass Market Paperback: 352 pages
Publisher: Ace (March 27, 2012)
ISBN-10: 1937007375
ISBN-13: 978-1937007379

Sins of the Son (Grigori Legacy #2)
by Linda Poitevin

When homicide detective Alexandra Jarvis sees a photo of Seth Benjamin on a police bulletin, she knows that Heaven's plan to halt Armageddon has gone terribly wrong. As the only mortal who knows of Seth's true nature, only she can save him. Aramael was a hunter of Fallen Angels until a traitor forced him into earthly exile. Now, with no powers and only a faint memory of Alex, his mortal soulmate, he will stop at nothing to redeem himself-even if it means destroying Seth in the name of the Creator…

Mass Market Paperback: 384 pages
Publisher: St. Martin's Paperbacks; First Edition edition (March 27, 2012)
Language: English
ISBN-10: 0312549105
ISBN-13: 978-0312549107

Temptation Rising
by A.C. Arthur

Washington D.C. police officer Kalina Harper still dreams about that night, two years ago, when a huge cat-like creature saved her from a crazed attacker. Although she kept the truth to herself, Kalina can never forget the ferocious strength of the beast's fangs and claws—or the raw animal hunger in its eyes. Until she meets Roman Reynolds…

Muscular, magnetic, and all man, Roman is a high-powered attorney with a predatory smile and seductive charm. He is also a criminal suspect with suspicious connections to the Amazon jungle. But when Kalina discovers that Roman is linked to a secret race of shapeshifting jaguars—who hunt down maneaters—she is forced to put her trust in a man who unleashes her wildest fantasies and fears. A fierce creature of the night whose nature is to protect his female at any cost…

Mass Market Paperback: 384 pages
Publisher: Mira; Original edition (March 27, 2012)
ISBN-10: 0778312771
ISBN-13: 978-0778312772

The Kingdom (Graveyard Queen #2)
by Amanda Stevens

My name is Amelia Gray. They call me The Graveyard Queen. I've been commissioned to restore an old cemetery in Asher Falls, South Carolina, but I'm coming to think I have another purpose here.

Why is there a cemetery at the bottom of Bell Lake? Why am I drawn time and again to a hidden grave I've discovered in the woods? Something is eating away at the soul of this town—this withering kingdom—and it will only be restored if I can uncover the truth.

Mass Market Paperback: 384 pages
Publisher: Avon (March 27, 2012)
ISBN-10: 0061958069
ISBN-13: 978-0061958069

Wanted: Undead or Alive (Love at Stake, #12)
by Kerrelyn Sparks

He's a vampire from the big city . . .

Phineas McKinney thought New York City was tough, until he was attacked by Malcontents—evil vampires who consider mortals to be snacks. Saved by the good vampires, Phin swore to devote his now undead life to stopping the Malcontents. He's got his job cut out for him when word comes that their enemy may be hiding in Wyoming. What does a city boy like him know about horses and campfires? Good thing he's got Brynley Jones with him . . . if only she didn't hate every vampire on earth.

She's a werewolf princess . . .

Bryn believes vampires are seductive and charming, and that makes them dangerous. So she's more than a little annoyed about teaming up with Phin, even if he is the only bloodsucker able to make her inner wolf purr. But as they hunt down the new leader of the Malcontents, danger threatens . . . and Phineas and Brynley…more

Mass Market Paperback: 416 pages
Publisher: Pocket Books (March 27, 2012)
ISBN-10: 1451657889
ISBN-13: 978-1451657883

Wicked as They Come (Blud, #1)
by Delilah S. Dawson

Have you ever heard of a Bludman? They're rather like you and me—only more fabulous, immortal, and mostly indestructible. (They're also very good kissers.)

Delilah S. Dawson's darkly tempting debut drops her unsuspecting heroine into a strange faraway land for a romantic adventure that's part paranormal, part steampunk . . . and completely irresistible.

When Tish Everett forces open the ruby locket she finds at an estate sale, she has no idea that a deliciously rakish Bludman has cast a spell just for her. She wakes up in a surreal world, where Criminy Stain, the dashing proprietor of a magical traveling circus, curiously awaits.

At Criminy's electric touch, Tish glimpses a tantalizing future, but she also foresees her ultimate doom. Before she can decide whether to risk her fate with the charming daredevil, the locket disappears, and with it, her only chance to return home. Tish and Criminy battle roaring sea monsters and thundering bludmares, vengeful ghosts and crooked Coppers in a …more
21 YA Titles
Reading level: Ages 12 and up
Hardcover: 320 pages
Publisher: Scholastic Press (March 1, 2012)
ISBN-10: 0439783127
ISBN-13: 978-0439783125

Lucy (Daughters of the Sea, #3)
by Kathryn Lasky

A choice between love and survival . . .Lucy's family is excited to spend the summer in Bar Harbor, Maine. Her minister father is pleased to preside over such a prestigious congregation, and his social-climbing wife is ecstatic at the chance to find a rich husband for her daughter.Yet Lucy wants nothing to do with the Bar Harbor social scene; she's simply excited to spend the summer by the sea, watching the waves from her favorite spot on the cliff. Despite having never gone swimming, Lucy feels an intense connection to the ocean, and meets a handsome ship-builder who shows Lucy a world she's never known, yet somehow always longed for.However, her mother will stop at nothing to keep Lucy and the ship builder apart, even if it means throwing Lucy into the arms of a wealthy man with a dangerous secret. Can Lucy break free and embrace her destiny as a daughter of the sea? Or is she doomed to waste away in a gilded cage, slowly dying of a broken heart?

Reading level: Ages 14 and up
Hardcover: 288 pages
Publisher: Point (March 1, 2012)
ISBN-10: 0545230535
ISBN-13: 978-0545230537

Perception (Clarity, #2)
by Kim Harrington

When you can see things others can't, what do you do when someone's watching you?

Everybody knows about Clarity "Clare" Fern. She's the psychic girl in school, the one who can place her hands on something and see hidden visions from the past.

Only Clare would rather not be a celebrity. She prefers hanging back, observing. Her gift is not a game to her.
But then someone starts playing with her head . . . and heart. Messages and gifts from a secret admirer crop up everywhere Clare turns. Could they be from Gabriel, the gorgeous boy who gets Clare's pulse racing? Or from Justin, Clare's hopeful ex-boyfriend who'd do anything to win her back?

One thing is certain. Clare needs to solve this mystery, and soon. Because the messages are becoming sinister, and a girl in town has suddenly disappeared.

Reading level: Ages 13 and up
Hardcover: 384 pages
Publisher: HarperTeen (March 6, 2012)
ISBN-10: 0061961183
ISBN-13: 978-0061961182

Haunted by memories from his first days as a vampire, Balthazar has spent hundreds of years alone—without allies, without love. When he emerges from his isolation to help Skye Tierney, a human girl who once attended Evernight Academy, Balthazar has no idea how dangerous it will be. Skye's psychic powers have caught the attention of Redgrave, the cruel master vampire responsible for murdering Balthazar and his family four centuries ago. Having learned of Skye's powers and the remarkable effect her blood has on vampires, he plans to use her for his own evil purposes. As they stand together to fight the evil vampire, Balthazar realizes his lonely world could finally be changed by Skye…just as Redgrave realizes that he can destroy Balthazar once and for all by taking her for his own.

In a story filled with forbidden love and dark suspense, one of the most beloved characters in Claudia Gray's New York Times bestselling Evernight series will captivate readers with his battle to overcome his past and follow his heart.

Reading level: Ages 12 and up
Paperback: 240 pages
Publisher: Graphia (March 6, 2012)
ISBN-10: 0547607342
ISBN-13: 978-0547607344

Dead is a Battlefield
by Marlene Perez

Jessica Walsh is starting her freshman year at Nightshade High and trying to forget about the tragic events surrounding her brother's graduation. She wants to have a normal high school experience. But that's easier said than done in Nightshade.

When a new boy shows up at school, the girls are infected with a case of seriously creepy crushes. But when their obsession turns to violence, Jessica and her friends start to wonder if there's more going on than just a little friendly rivalry. Are the smitten girls turning into love zombies?

And Jessica has other worries—like her crush on Dominic Gray, the cute but moody new singer for Side Effects May Vary, and the mysterious tattoo that appeared on her arm one day and lets her know whenever there is trouble brewing. Jessica learns she's a Virago, a woman warrior chosen to fight evil …more

Reading level: Ages 12 and up
Hardcover: 400 pages
Publisher: Sourcebooks Fire (March 6, 2012)
ISBN-10: 1402268408
ISBN-13: 978-1402268403

Embrace (The Violet Eden Chapters, #1)
by Jessica Shirvington

Violet Eden dreads her seventeenth birthday. After all, it's hard to get too excited about the day that marks the anniversary of your mother's death. As if that wasn't enough, disturbing dreams haunt her sleep and leave her with very real injuries. There's a dark tattoo weaving its way up her arms that wasn't there before.

Violet is determined to get some answers, but nothing could have prepared her for the truth. The guy she thought she could fall in love with has been keeping his identity a secret: he's only half-human—oh, and same goes for her.

A centuries-old battle between fallen angels and the protectors of humanity has chosen its new warrior. It's a fight Violet doesn't want, but she lives her life by two rules: don't run and don't quit. When angels seek vengeance and humans are the warriors, you could do a lot worse than betting on Violet Eden…

Look for the sequels ENTICED in September 2012 and EMBLAZE in March 2013!

Reading level: Ages 12 and up
Hardcover: 528 pages
Publisher: Harcourt Children's Books (March 6, 2012)
Language: English
ISBN-10: 0547626142
ISBN-13: 978-0547626147

Haven Terra is a brainy, shy high school outcast. But everything begins to change when she turns sixteen. Along with her best friend Dante and their quiet and brilliant classmate Lance, she is awarded a prestigious internship in the big city— Chicago—and is sent to live and work at a swanky and stylish hotel under the watchful eyes of a group of gorgeous and shockingly young-looking strangers: powerful and alluring hotel owner Aurelia Brown; her second-in-command, the dashing Lucian Grove; and their stunning but aloof staff of glamazons called The Outfit.

As Haven begins falling for Lucian, she discovers that these beautiful people are not quite what they seem. With the help of a mysterious book, she uncovers a network of secret passageways from the hotel's jazz-age past that leads her to the heart of the evil agenda of Aurelia and company: they're in the business of buying souls. Will they succeed in wooing Haven to join them in their recruitment efforts, or will she be able to thwart this devilish set's plans to take the souls of her classmates on prom night at the hotel?

Reading level: Ages 18 and up
Paperback: 304 pages
Publisher: NAL Trade (March 6, 2012)
ISBN-10: 045123572X
ISBN-13: 978-0451235725

Vampire's Kiss (The Watchers, #2)
by Veronica Wolff

IF YOU'RE GOING TO BE PARTNERED WITH A VAMPIRE, YOU HAVE TO WORK THE NIGHT SHIFT.

By her wits, blood, and sacrifice, so far Drew has survived the intensive training on the Isle of Night. As a second-year Acari, her ultimate goal is to become a Watcher, and now she has a shot at her first mission. Except nothing is as it seems. The vampire Alcántara is as sinister as he is sexy, Ronan is more distant than ever, and it turns out there are other vampires out there. Bad ones.

Ancient, bloodthirsty, and powerful, these undead are really old school. They've captured one of the Watcher vamps and are torturing him for information. The only chance to save him is to infiltrate a major summit the baddies are holding on their own island. There will be mortals there, serving as butlers, maids, and various hired help. Drew had better brush up on her skills as a serving girl, because she's about to go undercover…

But, when their vampire prisoner turns out to be a gorgeous bad boy, Drew's first mission quickly…more

Reading level: Ages 12 and up
Hardcover: 480 pages
Publisher: St. Martin's Griffin; First Edition edition (March 13, 2012)
ISBN-10: 1250002826
ISBN-13: 978-1250002822

Infamous (Chronicles of Nick, #3)
by Sherrilyn Kenyon

The world has fallen in love with Nick Gautier and the Dark-Hunters. Now Nick's saga continues in the next eagerly anticipated volume…

Go to school. Get good grades. Stay out of trouble. That's the mandate for most kids. But Nick Gautier isn't the average teenager. He's a boy with a destiny not even he fully understands. And his first mandate is to stay alive while everyone, even his own father, tries to kill him.

He's learned to annihilate zombies and raise the dead, divination and clairvoyance, so why is learning to drive such a difficulty? But that isn't the primary skill he has to master. Survival is.

And in order to survive, his next lesson makes all the others pale in comparison. He is on the brink of becoming either the greatest hero mankind has ever known.

Or he'll be the one who ends the world. With enemies new and old gathering forces, he will have to …more

Reading level: Ages 14 and up
Hardcover: 400 pages
Publisher: HarperTeen (March 13, 2012)
ISBN-10: 0062017705
ISBN-13: 978-0062017703

Moonsong (The Vampire Diaries: The Hunters, #2)
by L.J. Smith

After escaping the horrors of the Dark Dimension, Elena can′t wait to attend Dalcrest College, the beautiful ivy-covered campus where her parents met. Life with Stefan is better than ever, and even Damon seems genuinely changed and is getting along with everyone. But moving away from Fell′s Church doesn′t mean she and her friends are free from danger. When students start to disappear from campus, suddenly every new acquaintance is a potential enemy.

Then Elena uncovers a long-hidden secret, one that shocks her to the core, and realizes tragedy may be unavoidable.

Reading level: Ages 12 and up
Hardcover: 336 pages
Publisher: Hyperion Book CH (March 13, 2012)
ISBN-10: 1423121325
ISBN-13: 978-1423121329

Spell Bound (Hex Hall, #3)
by Rachel Hawkins

Hailed as "impossible to put down," the Hex Hall series has both critics and teens cheering. With a winning combination of romance, action, magic and humor, this third volume will leave readers enchanted.

Just as Sophie Mercer has come to accept her extraordinary magical powers as a demon, the Prodigium Council strips them away. Now Sophie is defenseless, alone, and at the mercy of her sworn enemies—the Brannicks, a family of warrior women who hunt down the Prodigium. Or at least that's what Sophie thinks, until she makes a surprising discovery. The Brannicks know an epic war is coming, and they believe Sophie is the only one powerful enough to stop the world from ending. But without her magic, Sophie isn't as confident.

Sophie's bound for one hell of a ride—can she get her powers back before it's too late?

Reading level: Ages 14 and up
Paperback: 256 pages
Publisher: HarperTeen; Mti edition (March 13, 2012)
ISBN-10: 0062113984
ISBN-13: 978-0062113986

The Compelled (The Vampire Diaries: Stefan's Diaries, #6)
by L.J. Smith, Kevin Williamson & Julie Plec

Control or be controlled . . .

Stefan and Damon thought they knew evil. But nothing compares to Samuel, the ruthless vampire hell-bent on avenging Katherine's death by destroying the Salvatore brothers.

Reeling from Samuel's latest attack, Stefan and Damon find help in the most unlikely of places—a secret coven of witches. Together they discover Samuel's plan is more sinister than they ever could have imagined. Their only hope is to stop him before he secures the power to control humans and vampires alike. If they fail, not only Stefan and Damon but all of London will fall victim to Samuel's spell.

Based on the popular CW TV show inspired by the bestselling novels, Stefan's Diaries reveals the truth about what really happened between Stefan, Damon, and Katherine—and how the Vampire Diaries love triangle began.

Reading level: Ages 12 and up
Hardcover: 496 pages
Publisher: EgmontUSA (March 13, 2012)
ISBN-10: 1606842218
ISBN-13: 978-1606842218

The Savage Grace (The Dark Divine, #3)
by Bree Despain

A troubled soul. An impossible choice. A final battle.
Wrestling with the werewolf curse pulsing deep inside of her, Grace Divine was finally able to find her brother, but it nearly cost her everything.

With her boyfriend, Daniel, stuck in wolf form and Sirhan's death approaching, time is running out for Grace to stop Caleb Kalbi and his gang of demons. If she fails, her family and hometown will perish. Everything rests on Grace's shoulders.

The final installment in The Dark Divine trilogy brings Daniel and Grace's love story to a breathtaking conclusion.

Reading level: Ages 12 and up
Hardcover: 448 pages
Publisher: Dial (March 20, 2012)
ISBN-10: 0803737262
ISBN-13: 978-0803737266

A Temptation of Angels
by Michelle Zink

Even angels make mistakes in this page-turning epic romance…

When her parents are murdered before her eyes, sixteen-year-old Helen Cartwright finds herself launched into an underground London where a mysterious organization called the Dictata controls the balance of good and evil. Helen learns that she is one of three remaining angelic descendants charged with protecting the world's past, present, and future. Unbeknownst to her, she has been trained her whole life to accept this responsibility. Now, as she finds herself torn between the angelic brothers protecting her and the devastatingly handsome childhood friend who wants to destroy her, she must prepare to be brave, to be hunted, and above all to be strong, because temptation will be hard to resist, even for an angel.

Michelle Zink masterfully weaves historical fantasy with paranormal romance to create a gripping tale of love and betrayal.

Reading level: Ages 12 and up
Paperback: 320 pages
Publisher: Graphia (March 20, 2012)
ISBN-10: 0547608322
ISBN-13: 978-0547608327

Croak (Croak, #1)
by Gina Damico

Sixteen-year-old Lex Bartleby has sucker-punched her last classmate. Fed up with her punkish, wild behavior, her parents ship her off to upstate New York to live with her Uncle Mort for the summer, hoping that a few months of dirty farm work will whip her back into shape. But Uncle Mort's true occupation is much dirtier than that of shoveling manure.

He's a Grim Reaper. And he's going to teach her the family business.

Lex quickly assimilates into the peculiar world of Croak, a town populated entirely by reapers who deliver souls from this life to the next. Along with her infuriating yet intriguing partner Driggs and a rockstar crew of fellow Grim apprentices, Lex is soon zapping her Targets like a natural born Killer.

Yet her innate ability morphs into an unchecked desire for justice—or is it vengeance?—whenever …more

Reading level: Ages 12 and up
Paperback: 272 pages
Publisher: Graphia (March 20, 2012)
ISBN-10: 0547712154
ISBN-13: 978-0547712154

Loss (Riders of the Apocalypse #3)
by Jackie Morse Kessler

Fifteen-year-old Billy Ballard is the kid that everyone picks on, from the school bullies to the teachers. But things change drastically when Death tells Billy he must stand in as Pestilence, the White Rider of the Apocalypse. Now armed with a Bow that allows him to strike with disease from a distance, Billy lashes out at his tormentors…and accidentally causes an outbreak of meningitis. Horrified by his actions, Billy begs Death to take back the Bow. For that to happen, says Death, Billy must track down the real White Rider—who is lost in his memories.

In his search, Billy travels through White Rider's life: from ancient Phrygia, where the man called King Mita agrees to wear the White Rider's Crown, to Sherwood Forest, where Pestilence figures out how to cheat Death; from the docks of Alexandria, where cartons of infested grain are being packed onto a ship that will carry the plague, to the Children's Crusade in France—all the way to what may be the end of the world. more

Reading level: Ages 12 and up
Hardcover: 256 pages
Publisher: Houghton Mifflin Books for Children (March 20, 2012)
ISBN-10: 0547196210
ISBN-13: 978-0547196213

Traitor's Son (Raven Duet, #2)
by Hilari Bell

In Trickster's Girl, when Kesla's journey comes to an end, she pass the pouch and the quest on to someone else. She picks Jason, a native boy she thinks will be able to finish the job. But in fact, a family feud has cut Jason off from his traditional roots, and he is even more doubtful and resistant than Kesla was. But Raven, now a beautiful girl, is quite persuasive and manages to convince Jason this is something not only that he can do, but that he must if he wants to heal his family and the earth.

Hardcover: 250 pages
Publisher: Pyr (March 27, 2012)
ISBN-10: 1616146095
ISBN-13: 978-1616146092

Fair Coin (Coin, #1)
by E.C. Myers

Sixteen-year-old Ephraim Scott is horrified when he comes home from school and finds his mother unconscious at the kitchen table, clutching a bottle of pills. The reason for her suicide attempt is even more disturbing: she thought she'd identified Ephraim's body at the hospital that day.

Among his dead double's belongings, Ephraim finds a strange coin—a coin that grants wishes when he flips it. With a flick of his thumb, he can turn his alcoholic mother into a model parent and catch the eye of the girl he's liked since second grade. But the coin doesn't always change things for the better. And a bad flip can destroy other people's lives as easily as it rebuilds his own.

The coin could give Ephraim everything he's ever wanted—if he learns to control its power before his luck runs out.

Reading level: Ages 12 and up
Paperback: 368 pages
Publisher: St. Martin's Griffin (March 27, 2012)
ISBN-10: 0312614802
ISBN-13: 978-0312614805

Forgiven (The Demon Trappers, #3)
by Jana Oliver

Jana Oliver's third spellbinding Demon Trappers novel – following The Demon Trapper's Daughter and Soul Thief – brings all new thrills, as Riley Blackthorne takes on demons, love… and the future of the human race.

The days are growing darker for 17-year-old demon trapper Riley Blackthorne. With her father's reanimated body back safely, Beck barely speaking to her because of a certain hunky Fallen angel, and a freshly-made deal with Lucifer, she has enough on her hands to last a normal teenage lifetime. Though she bargained with Heaven to save his life, her ex-boyfriend Simon has told the Vatican's Demon Hunters that she's working with Hell. So now she's in hiding, at the top of everyone's most-wanted list.

But it's becoming clear that this is bigger than Riley, and rapidly getting out of control: something sinister is happening in Atlanta… or someone. The demons are working together for the first time ever and…more

Reading level: Ages 14 and up
Paperback: 304 pages
Publisher: Harlequin Teen; Original edition (March 27, 2012)
ISBN-10: 0373210450
ISBN-13: 978-0373210459

Goddess Interrupted (Goddess Test, #2)
by Aimee Carter

Kate Winters has won immortality.

But if she wants a life in the Underworld with Henry, she'll have to fight for it.

Becoming immortal wasn't supposed to be the easy part. Though Kate is about to be crowned Queen of the Underworld, she's as isolated as ever. And despite her growing love for Henry, ruler of the Underworld, he's becoming ever more distant and secretive. Then, in the midst of Kate's coronation, Henry is abducted by the only being powerful enough to kill him: the King of the Titans.

As the other gods prepare for a war that could end them all, it is up to Kate to save Henry from the depths of Tartarus. But in order to navigate the endless caverns of the Underworld, Kate must enlist the help of the one person who is the greatest threat to her future.
Henry's first wife, Persephone.

Reading level: Ages 14 and up
Hardcover: 256 pages
Publisher: Balzer + Bray (March 27, 2012)
ISBN-10: 0062077902
ISBN-13: 978-0062077905

Vee Bell is certain of one irrefutable truth—her sister's friend Sophie didn't kill herself. She was murdered.
Vee knows this because she was there. Everyone believes Vee is narcoleptic, but she doesn't actually fall asleep during these episodes: When she passes out, she slides into somebody else's mind and experiences the world through that person's eyes. She's slid into her sister as she cheated on a math test, into a teacher sneaking a drink before class. She learned the worst about a supposed "friend" when she slid into her during a school dance. But nothing could have prepared Vee for what happens one October night when she slides into the mind of someone holding a bloody knife, standing over Sophie's slashed body.

Vee desperately wishes she could share her secret, but who would believe her? It sounds so crazy that she can't bring herself to tell her best friend, Rollins, let alone the police. Even if she could confide in Rollins, he has been acting off lately, more distant, especially now that she's been spending more time with Zane. ..more

Paperback: 384 pages
Publisher: Harlequin Teen; Original edition (March 27, 2012)
ISBN-10: 0373210507
ISBN-13: 978-0373210503

Spellcaster (Spellbound, #2)
by Cara Lynn Shultz

Finding your eternal soulmate – easy.

Stopping a true-love-hungry evil – not so much…

After breaking a centuries-old romantic curse, Emma Connor is (almost) glad to get back to normal problems. Although…it's not easy dealing with the jealous cliques and gossip that rule her exclusive Upper East Side prep, even for a sixteen-year-old newbie witch. Having the most-wanted boy in school as her eternal soul mate sure helps ease the pain-especially since wealthy, rocker-hot Brendan Salinger is very good at staying irresistibly close….

But something dark and hungry is using Emma and Brendan's deepest fears to reveal damaging secrets and destroy their trust in each other. And Emma's crash course in über-spells may not be enough to keep them safe…or to stop an inhuman force bent on making their unsuspected power its own.
Monthly Must Haves
These are the March releases we're each dying to read:
| | | |
| --- | --- | --- |
| Abigail's Picks | Julia's Picks | Kristina's Pick's |
| | | |
What are your must have titles for March? Tell us in the comments.
---
Authors/Publishers: have a book coming out soon?
Contact us to schedule a visit/review/giveaway
Please leave a comment if we missed a title and we will update this post.