Welcome Tiffany Alee! Tiffany is here promoting her book BANSHEE CHARMER (available now from Entangled Publishing). This is the first in her From the Files of the Otherworlder Enforcement Agency series. Her book features a half-banshee detective Kiera "Mac" McLoughlin who is on the hunt for a seductive incubus serial killer. You can read my full review here, and five of you will win a copy of BANSHEE CHARMER! See details below.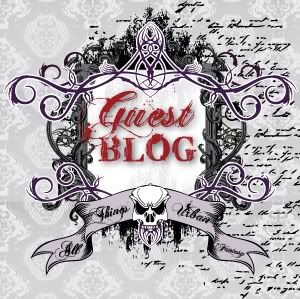 Listening To Your Gut
by
Tiffany Allee
I'm an analytical person by nature. I've worked almost entirely in analytical jobs that required stepping back, looking at the numbers and information, and making logical decisions. But even when doing this, I tried to listen to my gut. Because the emotional impression we get from people or situations can be important.
The main character in Banshee Charmer, Mac, is a cop. She looks at the evidence and she does her best to think through crimes to find the criminal. But she is also likely to rely on her gut when it comes to judging situations or people.
Her gut makes her almost certain that an incubus is responsible for the murders she's investigating, and her gut makes her believe—despite her suspicions to the contrary—that the Otherworlder Enforcement Agency (OWEA) agent she finds in her living room is a good man.
Here's their first meeting. You can probably see why she's a bit suspicious.
I swung my gun up then rounded the corner into my dining room. A man—or something that looked like one anyway—sat at the oak table. He was reading a book. A cup of coffee rested on a coaster in front of him and he'd propped sock-covered feet on my table. Settled in, right at home.

I gaped, unsure of what to say. My face grew hot when I saw the cover of the book in his hand. A beautiful woman held in the arms of a tall, too-handsome hero with abs of steel graced the cover of the romance novel. I barely resisted the urge to shoot him. Who says I don't have fan-freaking-tastic self-control?

"Who are you?" I finally spluttered out.

He set the book down and smiled at me. It was one heck of a smile on one heck of a face. A strong jaw covered in five o'clock shadow, dark eyes, and a head of messy black hair set on a very fit, long body.

"Ah, Kiera McLoughlin, I presume?" I thought I detected a slight Irish lilt to his voice, but if he had an accent, it was subtle. He took his feet off the table, moving slowly.

"Presume away. Who are you and what are you doing in my house?"

His smiled turned into a full-on flirtatious grin. "Why don't you put your gun away so we can talk? About your interesting taste in books, perhaps."

I glared at him, face burning. Handsome or not, I was in charge in my own house. "No way, cupcake. Tell me who you are and I might consider putting my gun away."

He sighed, his chest pressing against his tight T-shirt. I glared harder.

"All right. My name is Aidan Byrne. I'm here to talk to you about the murders you're investigating."
She is suspicious—rightfully so—but something about the man charms her, and she lets her guard down around him during the course of the story. For Mac, listening to her gut turns out to have…well without spoilers let's just say she gets mixed results.
Are you likely to listen to your gut about people and situations?
————————————————-
About the author:
Tiffany Allee currently lives in Phoenix, AZ, by way of Chicago and Denver, and is happily married to a secret romantic. She spends her days working in Corporate America while daydreaming about sexy heroes, ass-kicking heroines, and interesting ways to kill people (for her books, of course). Her nights are reserved for writing and bothering her husband and cats (according to them). Her passions include reading, chocolate, travel, wine, and family.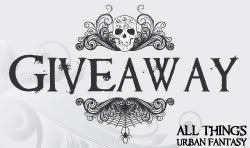 Giveaway provided by Entangled Publishing
Five e-copies of Banshee Chermer by Tiffany Allee
Available now from Entangled Publishing
Description:
When she's sent to a crime scene and finds her second dead woman in as many weeks, half-banshee detective Kiera "Mac" McLoughlin is convinced a serial killer is on the loose. Incubi are extinct, her boss insists. But what else can kill a woman in the throes of pleasure? When her partner is murdered after using witchcraft to locate the killer and Mac is thrown off the case, her frustration turns to desperation.
Certain the killer is an incubus, Mac works behind her department's back to chase down slim, sometimes perilous leads. While the killer eludes her, she does discover handsome Aidan Byrne, an investigative counterpart from the enigmatic Otherworlder Enforcement Agency. Mac typically runs her investigations fast and hard, but with Aidan at her side, she's running this one "hot" as well. But Aidan knows more than he's letting on—something that could shatter their blazing romance and add Mac to the killer's growing body count…
Read an excerpt|Read our review
Enter the giveaway via the widget below
---
Interested in guest blogging on All Things Urban Fantasy? CONTACT ME