A big welcome to mother-son writing team Syrie James and Ryan M. James, co-authors of FORBIDDEN (available now from HarperTeen) described as, "A spectacular supernatural YA debut full of wit and romance." Here at ATUF, we love getting book recommendations (they are especially fun from authors we love, & just take a look at Abigail's review of of Syrie last book, NOCTURE, to get an idea of how big a fan she is).  And Syrie & Ryan come bearing gifts too!  See details below to win your own copy of FORBIDDEN.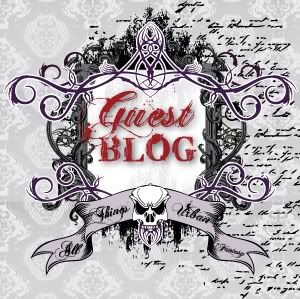 Syrie and Ryan's Favorite Books and Recommendations
by
Syrie James & Ryan M. James
Syrie's favorite books/recommendations:
http://ws.amazon.com/widgets/q?rt=tf_ssw&ServiceVersion=20070822&MarketPlace=US&ID=V20070822%2FUS%2Fallthiurbfan-20%2F8003%2Fa09c5f78-080e-4100-9c52-1a9ead45ec5b&Operation=GetDisplayTemplate

Pride and Prejudice by Jane Austen
Jane Eyre by Charlotte Brontë
Persuasion and Emma, by Jane Austen
The Name of the Wind by Patrick Rothfuss,
Outlander series by Diana Gabaldon,
The Windflower By Laura London
Anne of Green Gables by L.M. Montgomery
Memoirs of a Geisha by Arthur Golden
The Lord of the Rings by JRR Tolkien
Tintin series by Hergé
Harry Potter
Marked
The Hunger Games
Gone With the Wind by Margaret Mitchell,
The Guernsey Literary and Potato Peel Pie Society, by Mary Ann Shaffer and Annie Barrows
Ryan's favorite books/recommendations:
I simply have to split my answer into two categories, favorite novels and favorite graphic novels/series:
http://ws.amazon.com/widgets/q?rt=tf_ssw&ServiceVersion=20070822&MarketPlace=US&ID=V20070822%2FUS%2Fallthiurbfan-20%2F8003%2F50f6aedb-6706-4e24-ae94-9dd5be4558bc&Operation=GetDisplayTemplate

Novels:
Neverwhere by Neil Gaiman
Too Many Magicians by Randall Garret
The Maltese Falcon by Dashiell Hammett
Hope Springs Eternal by Stephen King
The Lord of the Rings by JRR Tolkien
Comic series:
Calvin & Hobbes by Bill Watterson
TINTIN adventures by Hergé
Y the Last Man by Brian K Vaughan
The Sandman by Neil Gaiman
Bone by Jeff Smith
————————————————-
About the authors:
Syrie James is an author and screenwriter. After a successful career as a screenwriter, in which she sold nineteen screenplays and teleplays in a variety of genres to Tri-Star Pictures, Fox Family Films, ABC, CBS, NBC, FOX TV and the Lifetime Network, Syrie decided to follow her passion and write a novel. She was thrilled when her first work of historical fiction, The Lost Memoirs of Jane Austen, sold at auction after a two-day bidding war between three major publishing houses.
Ryan M James is a writer, editor & director with a diverse range of creative and technical experience in both film and video games.  By day, Ryan works as an editor for the games industry.  Under cover of night, he conjures stories for print, screen, and web.
Visit Ryan M. James online:
Want to read more from Syrie & Ryan?
http://ws.amazon.com/widgets/q?rt=tf_ssw&ServiceVersion=20070822&MarketPlace=US&ID=V20070822%2FUS%2Fallthiurbfan-20%2F8003%2F923fc63f-9bc1-4433-90de-5d7544f039c8&Operation=GetDisplayTemplate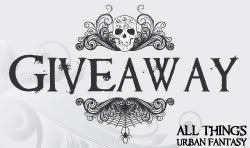 Giveaway provided by Syrie James & Ryan M. James
One copy of FORBIDDEN by Syrie James & Ryan M. James
Available now from Harper Teen
Description:
She should not exist.
He should not love her.
Claire Brennan has been attending Emerson Academy for two years now (the longest she and her mom have remained anywhere) and she's desperate to stay put for the rest of high school. So there's no way she's going to tell her mom about the psychic visions she's been having or the creepy warnings that she's in danger.
Alec MacKenzie is fed up with his duties to watch and, when necessary, eliminate the descendants of his angelic forefathers. He chose Emerson as the ideal hiding place where he could be normal for once. He hadn't factored Claire into his plans. . . .
Their love is forbidden, going against everything Alec has been taught to believe. But when the reason behin
d Claire's unusual powers is revealed and the threat to her life becomes clear, how far will Alec go to protect her?
Enter the giveaway via the widget below
---
CONTACT ME
About the author
I am an avid reader and enjoy a variety of genres from mysteries and thrillers to urban fantasy and historical fiction. My foray into urban fantasy started off with a recommendation that I read some of Kelley Armstrong's books. After I saw how wonderfully fun and compelling this genre could be I explored more urban fantasy authors and books. Some of my favorite authors in this genre are Patricia Briggs, Ilona Andrews, and Jim Butcher.