It's the last day of the month which means it's time to check out what we're going to be reading next month in: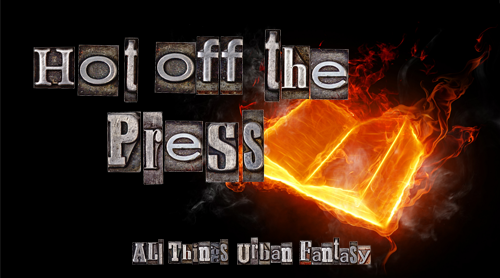 View all the previous Hot Off The Press posts here
*Note from Abigail:
My TBR Pile and I have declared a cease fire for Christmas.  We merely nodded at each other and kept everything refreshingly civil.  I anticipate record nastiness for January, however, since I just picked up the entire Sookie Stackhouse series as my 'catch up for 2012 series' and a few other titles…shhhh!  Don't tell :)  
—————————————–
*Release dates are subject to change.  Many of the descriptions have been truncated for space.  Clicking the 'more' link will take you to that title's Goodreads page where the full description may be read.  Please visit our Titles Received For Review page to see which of these titles will be reviewed this month.
28 Adult Titles
Mass Market Paperback: 352 pages
Publisher: Sourcebooks Casablanca (January 1, 2012)
ISBN-10: 1402236727
ISBN-13: 978-1402236723

A Demon Does It Better
by Linda Wisdom

Bestselling author Linda Wisdom, with 13 million category romances sold, is working to build her single title audience with the hottest new area of the romance category– sexy demon heroes.

Lovely witch Lili Carter takes a job at a paranormal hospital where patients have been disappearing. There she encounters Jared, a dangerously sexy demon on a mission that gets Lili into a world of trouble. Lili can't avoid Jared for long and soon they find themselves creating a whole new kind of magick…

Mass Market Paperback: 384 pages
Publisher: Sourcebooks Casablanca (January 1, 2012)
ISBN-10: 1402241976
ISBN-13: 978-1402241970

Hold Me If You Can
by Stephanie Rowe

Stephanie Rowe is an acclaimed author whose high-octane romances are attracting a growing readership. The third in a paranormal romance series packed with danger, sensuality and clever twists features Nigel Aquarian, a warrior with an artistic bent, and Natalie Fleming, a chocolatier who has a new lease on life. But her freedom comes with a dangerous gift she doesn't want.

Nigel and his fellow warriors have only just escaped imprisonment when an even worse threat emerges. Natalie is the only woman who can help Nigel—but she's also the one most likely to bring him down.

Mass Market Paperback: 352 pages
Publisher: Sourcebooks Casablanca (January 1, 2012)
ISBN-10: 1402255748
ISBN-13: 978-1402255748

Lure of Song and Magic
by Patricia Rice

Workaholic TV producer Dylan Ives believes former singing sensation Syrene Malcolm holds the clue to finding his kidnapped son. A lost child herself, Syrene cares about the missing boy even though Dylan's personality is nothing short of rude. But Syrene refuses to unleash her dangerous siren's voice, even for a man who is impossible to deny…

Mass Market Paperback: 384 pages
Publisher: Forever; Original edition (January 1, 2012)
Language: English
ISBN-10: 1609418387
ISBN-13: 978-1609418380

Midnight Reckoning (Dark Dynasties #2)
by Kendra Leigh Castle

Two separate worlds . . . One passion that binds them

Wild and passionate by nature, Lyra Black is not just any werewolf. She's the future leader of the powerful pack of the Thorn-if she can stay alive long enough to inherit the title.

One of the Cait Sith bloodline of vampire cat-shifters, Jaden Harrison has no interest in the wars plaguing the world of night. But when he rescues Lyra from a violent attack, they're both captured by an insatiable desire that threatens to overwhelm them and bind them together for eternity . . . just as ancient enemies prepare to strike. And when they do, the Thorn and the Cait Sith-and Lyra and Jaden's love-may never recover from the deadly blow . . .

Paperback: 336 pages
Publisher: Berkley; Original edition (January 3, 2012)
ISBN-10: 0425245802
ISBN-13: 978-0425245804

All That Bleeds (Etherlin, #1)
by Kimberly Frost

As the last heiress of the House of North, Alissa knows that striking up a secret friendship with a half-vampire enforcer is dangerous, but Merrick is a temptation she can't resist. But when Alissa is kidnapped, Merrick proves that he will do anything to protect the woman who tempts him with her very existence.

Mass Market Paperback: 448 pages
Publisher: St. Martin's Paperbacks; Original edition (January 3, 2012)
ISBN-10: 0312533748
ISBN-13: 978-0312533748

Born of Ashes (The World of Ascension #4)
by Caris Roane

Enter a hidden world of winged vampire warriors—and the women they are sworn protect…

For years, she was kept as a human slave—one of seven unwilling "blood donors" for the death vampires who thirst for absolute power. Now, Fiona is a free woman, haunted by her memories of being strapped to a gurney, drained of blood, then revived at the last moment. She lives to avenge her captors—but only one warrior can help her…

Jean-Pierre has lived and fought for over two-hundred years. He knows the triumph of slaying a death vampire, but has never known anything like the feelings that arise when he becomes Fiona's guardian. Her beauty, her pain, her passion—and her growing power—consume his senses. Now the warrior must draw his sword once more…and fight the gates of hell itself—for love.

Paperback: 224 pages
Publisher: DAW Trade; Original edition (January 3, 2012)
ISBN-10: 0756407028
ISBN-13: 978-0756407025

City of the Lost
by Stephen Blackmoore

Joe Sunday has been a Los Angeles low-life for years, but his life gets a whole lot lower when he is killed by the rival of his crime boss-only to return as a zombie. His only hope is to find and steal a talisman that he learns can grant immortality. But, unfortunately for Joe, every other undead thug and crime boss in Los Angeles is looking for the same thing.

 

Paperback: 352 pages
Publisher: Berkley Trade; Original edition (January 3, 2012)
ISBN-10: 0425245179
ISBN-13: 978-0425245170

Dust of the Damned
by Peter Brandvold

A novel about werewolves, ghouls, and cowboys, all fighting for their piece of the American frontier.

The Hell's Angels are a gang of werewolves who have escaped from Hellsgarde Federal Penitentiary. They were the ones who tore the Confederates into submission at Gettysburg for Lincoln, thus ending the Civil War. Now they've headed West—to join the legions of other ghouls . . .

Armed with an arsenal of weapons, the deadliest being Marshal Angel Coffin, notorious ghoulhunter Uriah Zane must stop the hordes of shapeshifting creatures pushing west. Together, Zane and Coffin must stop the werebeasts from attaining final dominion over the earth—with humans as their servants…

Paperback: 416 pages
Publisher: Signet; Original edition (January 3, 2012)
ISBN-10: 0451235479
ISBN-13: 978-0451235473

Flashfire (Dragonfire, #7)
by Deborah Cooke

Master illusionist Lorenzo wants nothing to do with the Pyr.
His dragon nature is just another secret to hide and another
detail to juggle, like ensuring that each of his Las Vegas
magic shows is a true spectacle. Until he feels the burn of
his firestorm and his whole world shifts….

Cassie Redmond is tired of photographing celebrities. She
wants to pursue her dream of serious photography—despite
the lucrative offer for a shot of a dragon shifter. Las Vegas
is the last place she wants to be, but Lorenzo arouses more
than her curiosity when he shifts shape as the finale of his
show. Instead of forcing him to reveal his secrets, Cassie
gets swept away by this illusionist's masterful touch.
Lorenzo wants to satisfy the firestorm and put it behind
him. But Cassie is hard to forget—and he can't ignore the
danger when Slayers target the mate Lorenzo didn't believe
he wanted….

Mass Market Paperback: 368 pages
Publisher: Tor Books; Original edition (January 3, 2012)
ISBN-10: 0765367580
ISBN-13: 978-0765367587

Immortal Hope: The Curse of the Templars
by Claire Ashgrove

Templar knights defied the archangels and unearthed the copper scroll, revealing the gates to hell. Cursed for their forbidden act, they forever roam the earth protecting mankind from evil. But darkness stalks them, and battles they fight bring them ever-closer to eternal damnation. One promise remains to give them salvation – the return of the seraphs.

Embittered by his purpose, Merrick du Loire must honor an ancient pact and bring peace to his cousin's soul. When he stumbles upon history professor Anne MacPherson, he discovers she possesses a sacred artifact that marks her as a seraph. Duty demands he set aside his personal quest and locate the knight she's fated to heal. As he struggles with conflicting oaths, Anne arouses buried hope and sparks forbidden desire that challenges everything he's sworn to uphold.

Anne has six weeks to complete her thesis on the Knights Templar. When Merrick takes her to the Templar stronghold, he presents her with all she needs—and awakens a soul-deep ache, he alone can soothe. Yet loving Merrick comes with a price. If she admits she's destined for him, her gift of foresight predicts his death.

Paperback: 384 pages
Publisher: Roc; Original edition (January 3, 2012)
ISBN-10: 0451464338
ISBN-13: 978-0451464330

Raven Cursed (Jane Yellowrock, #4)
by Faith Hunter

The vampires of Asheville, North Carolina, want to establish their own clan, but since they owe loyalty to the Master Vampire of New Orleans they must work out the terms with him. To come up with an equitable solution, he sends an envoy with the best bodyguard blood money can buy: Jane Yellowrock.

But when a group of local campers are attacked by something fanged, Jane goes from escort to investigator. Unless she wants to face a very angry mast vampire, she will have to work overtime to find the killer. It's a good thing she's worth every penny.

Paperback: 320 pages
Publisher: DAW; Original edition (January 3, 2012)
ISBN-10: 0756407052
ISBN-13: 978-0756407056

Sins of the Demon (Kara Gillian, #4)
by Diana Rowland

The homicide beat in Louisiana isn't just terrifying, it's demonic. Detective Kara Gilligan of the supernatural task force has the ability to summon demons to her aid, but she herself is pledged to serve a demonic lord. And now, people who've hurt Kara in the past are dropping dead for no apparent reason. To clear her name and save both the demon and human worlds, she's in a race against the clock and in a battle for her life that just may take her to hell and back.

Paperback: 352 pages
Publisher: Kensington; Original edition (January 3, 2012)
ISBN-10: 0758268726
ISBN-13: 978-0758268723

To Walk the Night (Kat Redding, #1)
by E.S. Moore

Even a vampire has to face her inner demons…
Kat Redding is the very thing she hunts: a vampire, thirsting for blood, capable of killing any creature unlucky enough to get in her path. The difference is, Kat kills her own kind in order to protect human Purebloods. She's good at what she does. Good enough to earn the nickname Lady Death—and the enmity of every bloodthirsty being around. But now a vampire Count is intent on merging his House with a werewolf cult to create a force of terrifying power.
Kat can't allow that to happen. Even if it means taking on a den of weres and a vampire more ruthless than any she's encountered before. She has the weapons, the skill, and a few allies. But that may not be enough to eliminate the Count before her own dark nature rises to the surface—and costs her whatever is left of her humanity…

Paperback: 304 pages
Publisher: Berkley; Original edition (January 3, 2012)
ISBN-10: 0425245829
ISBN-13: 978-0425245828

Wild Wild Death (Pepper Martin #8)
by Casey Daniels

Her job has been cut, she's low on cash, and her detective sometime- boyfriend refuses to even talk about her ability to see the dead and solve their murders. So Pepper is most certainly down for a vacation to get her spirits up. But when her cute scientist friend Dan is kidnapped, Pepper soon stumbles upon another deadly mystery that brings her to New Mexico. And she's after a clever murderer-one whose idea of Boot Hill has nothing to do with Jimmy Choo.

Paperback: 320 pages
Publisher: Simon & Schuster (January 5, 2012)
ISBN-10: 0857074342
ISBN-13: 978-0857074348

What happens when you discover you aren't who you thought you were? And that the person you love is the person who will betray you? If your fate is already determined, can you fight it?
When Evie Tremain discovers that she's the last in a long line of Demon slayers and that she's being hunted by an elite band of assassins –Shapeshifters, Vampires and Mixen demons amongst them – she knows she can't run. They'll find her wherever she goes. Instead she must learn to stand and fight.
But when the half-human, half-Shadow Warrior Lucas Gray – is sent to spy on Evie and then ordered to kill her before she can fulfil a dangerous prophecy, their fates become inextricably linked. The war that has raged for one thousand years between humans and demons is about to reach a devastating and inevitable conclusion. Either one or both of them will die before this war ends.
If your life becomes bound to another's, what will it take to sever it?

Hardcover: 506 pages
Publisher: Gallery Books (January 10, 2012)
ISBN-10: 1439136823
ISBN-13: 978-1439136829

Lothaire (Immortals After Dark, #12)
by Kresley Cole

Driven by his insatiable need for revenge, Lothaire, the Lore's most ruthless vampire, plots to seize the Horde's crown. But bloodlust and torture have left him on the brink of madness—until he finds Elizabeth Peirce, the key to his victory. He captures the unique young mortal, intending to offer up her very soul in exchange for power, yet Elizabeth soothes his tormented mind and awakens within him emotions Lothaire believed he could no longer experience.

A DEADLY FORCE DWELLS WITHIN HER

Growing up in desperate poverty, Ellie Peirce yearned for a better life, never imagining she'd be convicted of murder—or that an evil immortal would abduct her from death row. But Lothaire is no savior, as he himself plans to sacrifice Ellie in one month's time. And yet the vampire seems to ache for her touch, showering her with wealth and sexual pleasure. In a bid to save her soul, Ellie surrenders her body to the wicked vampire, while vowing to protect her heart. More

Paperback: 352 pages
Publisher: Gallery Books/Karen Hunter Publishing; Original edition (January 10, 2012)
ISBN-10: 1439187258
ISBN-13: 978-1439187258

In the in between are the Nameless; names are for masters and they have none. They live in the Nameless realm; between being saved and being destroyed. They are Fallen.

One Nameless spends his time watching humans in New York City and, in his endless eternity of boredom, becomes intrigued by a drunk named Aurick Pantera. One day Aurick, a reckless gambler, is about to be killed by a gang over his debts. Nameless feels sorry for him, and possesses his body to save his life. He then decides that he rather likes being in a human body; the chance to taste, smells, and touch. He uses Aurick's body to fulfill all of his wildest dreams – become a rock star, have a successful psychiatric practice, and pursue star journalist Helena Way.

Until, three years after possessing Aurick, the other Fallen take notice of these random achievements and begin appearing to Aurick. They are tired of waiting in Nameless and are ready to start a war—their only chance to cease this painful eternity of waiting and either be saved or be released. Aurick is stuck in the middle. Join the ranks and finally be released to Null for atrocities against mankind, or can his love for Helena, his budding friendships, and his growing concern for all humans grant him salvation?

Hardcover: 496 pages
Publisher: Little, Brown and Company (January 11, 2012)
ISBN-10: 0316098795
ISBN-13: 978-0316098793

"The body you are wearing used to be mine." So begins the letter Myfanwy Thomas is holding when she awakes in a London park surrounded by bodies all wearing latex gloves. With no recollection of who she is, Myfanwy must follow the instructions her former self left behind to discover her identity and track down the agents who want to destroy her.

She soon learns that she is a Rook, a high-ranking member of a secret organization called the Chequy that battles the many supernatural forces at work in Britain. She also discovers that she possesses a rare, potentially deadly supernatural ability of her own.

In her quest to uncover which member of the Chequy betrayed her and why, Myfanwy encounters a person with four bodies, an aristocratic woman who can enter her dreams, a secret training facility where children are transformed into deadly fighters, and a conspiracy more vast than she ever could have imagined.

Filled with characters both fascinating and fantastical, THE ROOK is a richly inventive, suspenseful, and often wry thriller that marks an ambitious debut from a promising young writer.

Paperback: 400 pages
Publisher: Luna; Original edition (January 24, 2012)
ISBN-10: 0373803427
ISBN-13: 978-0373803422

Horizon (Aftertime, #3)
by Sophie Littlefield

Of living things there were few….but they carried on.

Cass Dollar is a survivor. She's overcome the meltdown of civilization, humans turned mindless cannibals, and the many evils of man.
But from beneath the devastated California landscape emerges a tendril of hope. A mysterious traveler arrives at New Eden with knowledge of a passageway North—a final escape from the increasingly cunning Beaters. Clutching this dream, Cass and many others decamp and follow him into the unknown.

Journeying down valleys and over barren hills, Cass remains torn between two men. One—her beloved Smoke—is not so innocent as he once was. The other keeps a primal hold on her that feels like Fate itself. And beneath it all, Cass must confront the worst of what's inside her—dark memories from when she was a Beater herself. But she, and all of the other survivors, will fight to the death for the promise of a new horizon…

Mass Market Paperback: 368 pages
Publisher: Avon (January 31, 2012)
ISBN-10: 0061986402
ISBN-13: 978-0061986406

A Devil Named Desire (The Devil's Bargain #2)
by Terri Garey

Forbidden fruit is always the sweetest…

…and no one knows that better than Sammy Divine, High Prince of Darkness. Once an angel, now cast down, Sammy's out to prove he's not the only angel who can be led into temptation…

Hope Henderson's sister has disappeared without a trace, and Hope will do anything to find her–even make a deal with the Devil. An ancient text holds the key to unspeakable power, and it's the Archangel Gabriel's job to make sure it stays hidden, even if he has to become human to do it. Lives, love and the fate of the world hang in the balance, as Hope and Gabriel learn that when passion's involved, it may be impossible to withstand a devil named desire.

Mass Market Paperback: 384 pages
Publisher: Avon (January 31, 2012)
ISBN-10: 0062046934
ISBN-13: 978-0062046932

All Things Wicked (Dark Mission #3)
by Karina Cooper

The Coven of the Unbinding never forgets what's theirs.

Juliet Carpenter thought of the coven as family, but when she falls for a man who betrays them all, she's left alone and desperately searching for a reason why. Caleb Leigh has spent the past year in hiding, unable to escape his demons. When Juliet finds him again, her need for vengeance clashes with the hunger still burning between them.

It's a fight born from the embers of a half-forgotten attraction and the wounds of a past too raw to ignore. With enemies circling and secrets threatening to consume them all, Caleb has no choice but to fulfill a promise made long ago–protect her, save her. Even if it costs him his blood, his body… and what's left of his mind.

Mass Market Paperback: 368 pages
Publisher: Pocket Books (January 31, 2012)
ISBN-10: 1451651864
ISBN-13: 978-1451651867

Burned (Void City, #4)
by J.F. Lewis

Taking control of Void City's supernatural hierarchy, Eric installs his insane vampire daughter as the city's sheriff of the supernatural, which results in bloody chaos, and, while trying to maintain his reign, deals with early onset Alzheimer's vampire hunters, demons and the love of his life.

Paperback: 400 pages
Publisher: Ace (January 31, 2012)
ISBN-10: 1937007243
ISBN-13: 978-1937007249

Control Point (Shadow Ops, #1)
by Myke Cole

Army Officer. Fugitive. Sorcerer.

Across the country and in every nation, people are waking up with magical talents. Untrained and panicked, they summon storms, raise the dead, and set everything they touch ablaze.

Army officer Oscar Britton sees the worst of it. A lieutenant attached to the military's Supernatural Operations Corps, his mission is to bring order to a world gone mad. Then he abruptly manifests a rare and prohibited magical power, transforming him overnight from government agent to public enemy number one.

The SOC knows how to handle this kind of situation: hunt him down–and take him out. Driven into an underground shadow world, Britton is about to learn that magic has changed all the rules he's ever known, and that his life isn't the only thing he's fighting for.

Paperback: 368 pages
Publisher: Brava (January 31, 2012)
ISBN-10: 0758266790
ISBN-13: 978-0758266798

His Dark Bond (Fallen, #2)
by Anne Marsh

Zer is no angel – well, not anymore. He's explored every flavour of sin imaginable, drinking in the pleasures of humanity. But now he must find the woman who carries his salvation in her very blood…a woman like Nessa St. James. Nessa has considered the bargain the Fallen offer. Anything she wants in exchange for accepting Zer's bond? No way. Not her. Not when she finds out about the mind-blowing ritual involved and the marks of surrender that will ink her skin. But with a serial killer to stop and centuries of experience on his side, Zer will do whatever it takes to change her.

Paperback: 320 pages
Publisher: St. Martin's Griffin (January 31, 2012)
ISBN-10: 1250002672
ISBN-13: 978-1250002679

A Little Night Magic
by Lucy March

Olivia Kiskey needs a change. She's been working at the same Nodaway Falls, New York, waffle house since she was a teenager; not a lot of upward mobility there. She's been in love with Tobias, the cook, for the last four years; he's never made a move. Every Saturday night, she gathers with her three best friends—Peach, Millie, and Stacy—and drinks the same margaritas while listening to the same old stories. Intent on shaking things up, she puts her house on the market, buys a one-way ticket to Europe, and announces her plans to her friends . . . but then she meets Davina Granville, a strange and mystical Southern woman who shows Olivia that there is more to her life than she ever dreamed.

As Liv's latent magical powers come to the surface, she discovers that having an interesting life is maybe not all it's cracked up to be. The dark side of someone else's magic is taking over good people in town, and changing them into vessels of malevolence. Unwilling to cede her home to darkness, she battles the demons of her …more

Hardcover: 320 pages
Publisher: St. Martin's Press (January 31, 2012) 
ISBN-10: 1250001544
ISBN-13: 978-1250001542

Third Grave Dead Ahead (Charley Davidson, #3)
by Darynda Jones

Charley Davidson—grim reaper extraordinaire, private investigator . . . meh—is practicing her profession under the influence, caffeine and copious amounts of it, due to an extreme desire to induce insomnia. Every time she closes her eyes, Reyes Farrow, the part-human, part-supermodel son of Satan, is there. Only thing is, he's a tad peeved. She did bind for all eternity, so it's hard blame him. But 13 days without a wink is bound to bring out the crazy in a girl. So, when a man hires her to find his wife, Charley accepts the job with one goal in mind: Put the man behind bars, and not the wet kind. She can sense the guilt waft off him and vows to find the woman's body and prove he's a murderer.

In the meantime, Reyes is back in prison and none too happy about it . . . so Charley thinks, until she is carjacked by the dark-haired rake, who swears the very man he went to prison for killing is not only alive, but close by. And he wants Charley to find him. …more

Paperback: 336 pages
Publisher: Ace (January 31, 2012)
ISBN-10: 1937007251
ISBN-13: 978-1937007256

Undone Deeds (Connor Grey, #6)
by Mark Del Franco

Connor Grey is a druid consultant for the Boston PD on their "strange" cases. So his world is turned upside down when he suddenly finds that he himself has become one. Wrongly accused of a terrorist attack that rocked the city to its core, Connor evades arrest by going underground, where rumors of war are roiling. A final confrontation between the Celtic and Teutonic fey looks inevitable—with Boston as the battlefield…

Mass Market Paperback: 368 pages
Publisher: Bantam (January 31, 2012)
ISBN-10: 0345525795
ISBN-13: 978-0345525796

Wrong Side of Dead (Dreg City #4)
by Kelly Meding

Barely recovered from her extended torture at the hands of mad scientist Walter Thackery, Evy can use a break. What she gets instead is a war, as the battered Triads that keep Dreg City safe find themselves under attack by half-Blood vampires who have somehow retained their reason, making them twice as lethal. Worse, the Halfies are joined by a breed of were-creature long believed extinct—back and more dangerous than ever. Meanwhile, Evy's attempts at reconciliation with the man she loves take a hit after Wyatt is viciously assaulted—an attack traced to Thackery, who has not given up his quest to exterminate all vampires . . . even if he has to destroy Dreg City to do it. With Wyatt's time running out, another threat emerges from the shadows and a staggering betrayal shatters the fragile alliance between the Triads, vampires, and shapeshifters, turning Evy's world upside down forever.
28 YA Titles
Format: Kindle Edition

File Size: 5 KB
Publisher: Harlequin Teen (January 1, 2012)
Sold by: Amazon Digital Services 
ASIN: B006BXIA2A

Never to Sleep (Soul Screamers, #5.5)
by Rachel Vincent

Don't Close Your Eyes.

Sophie Cavanaugh is not going to let her freak of a cousin's strange psychiatric condition ruin high school for them both. Not after all the work she's put into cultivating the right look, and friends, and reputation. But then, Sophie sees something so frightening she lets out a blood-curdling scream—and finds herself stuck in a bizarre parallel world where nothing is safe and deadly creatures lurk just out of sight, waiting for her to close her eyes and sleep…forever.

Could this world be real? Or does insanity run in the family…?

 

Hardcover: 400 pages
Publisher: Poppy (January 2, 2012)
ISBN-10: 0316035939
ISBN-13: 978-0316035934

Darkness Falls (Immortal Beloved, #2)
by Cate Tiernan

Nastasya has lived for hundreds of years, but for some reason, life never seems to get any better. She left her spoiled, rich girl life to find peace at River's Edge, a safe haven for wayward immortals. There, she learned to embrace River's Edge, despite some drama involving the sexy Reyn, who she wants but won't allow herself to have. But just as she's getting comfortable, her family's ties to dark magick force her to leave.

She falls back into her old, hard partying ways, but will her decision lead her into the hands of a dark immortal? Or will it be her first step to embracing the darkness within her?

Hardcover: 416 pages
Publisher: Philomel (January 3, 2012) 
ISBN-10: 0399256121
ISBN-13: 978-0399256127

Bloodrose (Nightshade, #3)
by Andrea Cremer

Calla has always welcomed war. But now that the final battle is upon her, there's more at stake than fighting. There's saving Ren, even if it incurs Shay's wrath. There's keeping Ansel safe, even if he's been branded a traitor. There's proving herself as the pack's alpha, facing unnamable horrors, and ridding the world of the Keepers' magic once and for all. And then there's deciding what to do when the war ends. If Calla makes it out alive, that is.

In the final installment of the Nightshade trilogy, New York Times bestselling author Andrea Cremer creates a novel with twists and turns that will keep you on the edge of your seat until its final pages. A dynamic end to this breathtaking trilogy.

Paperback: 288 pages
Publisher: NAL Trade (January 3, 2012)
ISBN-10: 0451230809
ISBN-13: 978-0451230805

Charmfall (Dark Elite #3)
by Chloe Neill

High school can be a battlefield, but for Lily Parker, surviving at St. Sophia's School for Girls is a matter of life and death…

Protecting Chicago from the dark side can be an exhausting job, especially when you're a junior. So when the girls of St. Sophia's start gearing up for Sneak, their fall formal, Lily decides to join in on some good, old-fashioned party prep—even if it means not giving demons, vampires and the twisted magic users known as Reapers her undivided attention.

But when a Reaper infiltrates the school, Lily doesn't forget what she's sworn to protect. She reaches deep into herself to draw out her magic—and finds that it's gone. And it turns out she's not alone. A magical blackout has slammed through paranormal Chicago, and no one knows what—or who—caused it. But Lily knows getting back her magic is worth the risk of going behind enemy lines…

Paperback: 336 pages
Publisher: NAL Trade (January 3, 2012)
ISBN-10: 0451235541
ISBN-13: 978-0451235541

Dreaming Awake (Falling Under, #2)
by Gwen Hayes

She fell for him in a nighttime world. But the time for dreaming is past—and the here-and-now can be just as fragile their love…
When Theia Alderson first encountered a mysterious, handsome boy in her dreams, she never imagined how finding Haden Black—and falling in love—could change her life. To save Haden, Theia sacrificed everything. And the dangerous bargain she made could have lasting repercussions.

Now Theia has returned to Serendipity Falls, and she finds herself struggling with the same deadly hungers that have tortured Haden. When students at their high school fall prey to a mysterious illness, Theia can't help but wonder if Haden's control is slipping—and how much longer she'll have a grip on her own.

And still the nightmare realm of Under won't let them go. Someone from Haden's past is determined to destroy Theia from the inside out, starting with those closest to her, forcing Theia to choose between family and friends and a love that may have been doomed from the start…

Hardcover: 256 pages
Publisher: Simon & Schuster Books For Young Readers (January 3, 2012)
ISBN-10: 1442443162
ISBN-13: 978-1442443167

The Alchemy of Forever
by Avery Williams

Incarnation is a new series that introduces a fresh mythology perfect for fans of bestselling series like The Immortals by Alyson Noel and Beautiful Creatures by Kami Garcia and Margaret Stohl.

After spending six hundred years on earth, Seraphina Ames has seen it all. Eternal life provides her with the world's riches, but at a very high price: innocent lives. Centuries ago, her boyfriend, Cyrus, discovered a method of alchemy that allows them to swap bodies with other humans, jumping from one vessel to the next, taking the human's life in the process. No longer able to bear the guilt of what she's done, Sera escapes from Cyrus and vows to never kill again.
Then sixteen-year-old Kailey Morgan gets into a horrific car accident right in front of her, and Sera accidentally takes over her body. For the first time, Sera finds herself enjoying the life of the person she's inhabiting—and falls for the human boy who lives next door.

But Cyrus will stop at nothing until she's his again, and every moment she stays, she's putting herself and the people she's grown to care for in great danger. Will Sera have to give up the one thing that's eluded her for centuries: true love?

Hardcover: 400 pages
Publisher: HarperCollins (January 3, 2012)
ISBN-10: 006207203X
ISBN-13: 978-0062072030

Under the Never Sky
by Veronica Rossi

Aria is a teenager in the enclosed city of Reverie. Like all Dwellers, she spends her time with friends in virtual environments, called Realms, accessed through an eyepiece called a Smarteye. Aria enjoys the Realms and the easy life in Reverie. When she is forced out of the pod for a crime she did not commit, she believes her death is imminent. The outside world is known as The Death Shop, with danger in every direction.

As an Outsider, Perry has always known hunger, vicious predators, and violent energy storms from the swirling electrified atmosphere called the Aether. A bit of an outcast even among his hunting tribe, Perry withstands these daily tests with his exceptional abilities, as he is gifted with powerful senses that enable him to scent danger, food and even human emotions.

They come together reluctantly, for Aria must depend on Perry, whom she considers a barbarian, to help her get back to Reverie, while Perry needs Aria to help unravel the mystery of his …more

Paperback: 304 pages
Publisher: Hodder Childrens (January 5, 2012)
ISBN-10: 1444904698
ISBN-13: 978-1444904697

A Witch in Winter 
by Ruth Warburton

Anna Winterson doesn't know she's a witch and would probably mock you for believing in magic, but after moving to the small town of Winter with her father, she learns more than she ever wanted to about power. When Anna meets Seth, she is smitten, but when she enchants him to love her, she unwittingly amplifies a deadly conflict between two witch clans and splits her own heart in two. She wants to love Seth, to let him love her – but if it is her magic that's controlling his passion, then she is as monstrous as the witch clan who are trying to use her amazing powers for their own gain.

Although a perfect fit for the paranormal romance genre, A WITCH IN WINTER avoids fangs, excessive body hair and submissive female leads, and tells the heart-wrenching story of a couple meant to be together, but being forced apart. Seth is utterly irresistible and Anna is an empowered, proactive young woman with unimaginable magic inside her. This is fast-paced, sensuous writing with believable incantations inspired by Warburton's research into witchcraft legend and old English.

Paperback: 320 pages
Publisher: Atom (5 Jan 2012)
ISBN-10: 1907411216
ISBN-13: 978-1907411212

Night School
by Christi Daugherty

Allie Sheridan's world is falling apart. She hates her school. Her brother has run away from home. And she's just been arrested.
Again.

This time her parents have finally had enough. They cut her off from her friends and send her away to a boarding school for problem teenagers.

But Cimmeria Academy is no ordinary school. Its rules are strangely archaic. It allows no computers or phones. Its students are an odd mixture of the gifted, the tough and the privileged. And then there's the secretive Night School, whose activities other students are forbidden even to watch.

When Allie is attacked one night the incident sets off a chain of events leading to the violent death of a girl at the summer ball. As the school begins to seem like a very dangerous place, Allie must learn who she can trust. And what's really going on at Cimmeria Academy.

Reading level: Ages 12 and up
Paperback: 240 pages
Publisher: Flux (January 8, 2012)
ISBN-10: 0738730394
ISBN-13: 978-0738730394

Fangtastic (Vamped, #3)
by Lucienne Diver

Can you work for the Feds and still be fabulous? When "undercover" involves infiltrating a lair of nightclub poser vamps killing people in Florida (like, real murderers!), the only way to blend in is to stand out. The job certainly has its upside: five-alarm hotties, wicked fashion tips from the steampunk crowd, and partnering with my BFF Marcy and my gorgeous, genius boyfriend Bobby. And it helps to have a team behind me when facing my deadliest mission yet, where we might not actually be the scariest things to go bump in the night.

Perks of this assignment: I get to spend a lot of time in clubs and my undercover outfit is smoking hot, with no VPL (visible panty lines for those playing along at home).

Downside of this assignment: I have to offer Bobby to the killers as bait!

Reading level: Ages 12 and up
Paperback: 312 pages
Publisher: Flux (January 8, 2012)
ISBN-10: 0738730378
ISBN-13: 978-0738730370

Shadow's Edge by Maureen Lipinski

A new series shimmering with danger, romance, and otherworldly magic

Sixteen-year-old Leah Spencer didn't mind being a natural-born Shaman to the Créatúir. Until she broke Rule #1 and traveled to the Other Realm, where she quickly lost time. Like, a whole year of time. She missed out on everything—holidays, school, her sixteenth birthday, the boyfriend who ditched her. So Leah swore to leave all things magical behind her and lead the life of a normal high school girl.

But when a mysterious dark force starts offing the Créatúir, both Light and Dark, Leah must choose between her new life and "getting all CSI" on the Other Realm murder spree. With the help of her three sisters (each with their own magical gift), and three gorgeous guys—who may or may not be part of the evil magic—Leah must vanquish an ancient dark force that is connected to her family in unimaginable ways.

Hardcover: 320 pages
Publisher: Harcourt Children's Books; First Edition, None edition (January 10, 2012)
ISBN-10: 0547393091
ISBN-13: 978-0547393094

Jessica Rules the Dark Side (Jessica, #2)
by Beth Fantaskey

It's one thing to find out you're a vampire princess. It's a whole other thing to actually rule. Newly married Jessica Packwood is having a hard enough time feeling regal with her husband, Lucius, at her side. But when evidence in the murder of a powerful elder points to Lucius, sending him into solitary confinement, Jessica is suddenly on her own. Determined to clear her husband's name, Jessica launches into a full-scale investigation, but hallucinations and nightmares of betrayal keep getting in her way. Jessica knows that with no blood to drink, Lucius's time is running out. Can she figure out who the real killer is—and whom she can trust—before it's too late?

Hardcover: 272 pages
Publisher: Walker Childrens (January 17, 2012)
ISBN-10: 0802723098
ISBN-13: 978-0802723093

By the time Delaney Maxwell was pulled from a Maine lake's icy waters by her best friend, Decker Phillips, her heart had stopped beating. Her brain had stopped working. She was dead.

But somehow Delaney survived—despite the brain scans that show irreparable damage. Everyone wants Delaney to be fine, but she knows she's far from normal. Pulled by strange sensations she can't control or explain, Delaney now finds herself drawn to the dying, and when she meets Troy Varga, a boy who recently emerged from a coma with the same abilities, she is relieved to share this strange new existence. Unsure if her altered brain is predicting death or causing it, Delaney must figure out if their gift is a miracle, a freak of nature—or something else much more frightening…

Reading level: Ages 15 and up
Hardcover: 288 pages
Publisher: Zonderkidz (January 17, 2012)
ISBN-10: 0310728185
ISBN-13: 978-0310728184

After being inexplicably targeted by an evil intent on harming her at any cost, seventeen-year-old Nikki finds herself under the watchful guardianship of three mysterious young men who call themselves halflings. Sworn to defend her, misfits Mace, Raven, and Vine battle to keep Nikki safe while hiding their deepest secret—and the wings that come with.

A growing attraction between Nikki and two of her protectors presents a whole other danger. While she risks a broken heart, Mace and Raven could lose everything, including their souls. As the mysteries behind the boys' powers, as well as her role in a scientist's dark plan, unfold, Nikki is faced with choices that will affect the future of an entire race of heavenly beings, as well as the precarious equilibrium of the earthly world

Hardcover: 416 pages
Publisher: HarperTeen (January 17, 2012)
ISBN-10: 0061996181
ISBN-13: 978-0061996184

Hallowed (Unearthly, #2)
by Cynthia Hand

For months part-angel Clara Gardner trained to face the raging forest fire from her visions and rescue the alluring and mysterious Christian Prescott from the blaze. But nothing could prepare her for the fateful decisions she would be forced to make that day, or the startling revelation that her purpose—the task she was put on earth to accomplish—is not as straightforward as she thought.

Now, torn between her increasingly complicated feelings for Christian and her love for her boyfriend, Tucker, Clara struggles to make sense of what she was supposed to do the day of the fire. And, as she is drawn further into the world of part angels and the growing conflict between White Wings and Black Wings, Clara learns of the terrifying new reality that she must face: Someone close to her will die in a matter of months.

With her future uncertain, the only thing Clara knows for sure is that the fire was just the beginning. More

Hardcover: 288 pages
Publisher: Walker Childrens (January 17, 2012) 
ISBN-10: 0802721893
ISBN-13: 978-0802721891

Stolen Away
by Alyxandra Harvey

For seventeen years, Eloise Hart had no idea the world of Faery even existed. Now she has been abducted and trapped in the Rath of Lord Strahan, King of Faery. Strahan was only meant to rule for seven years, as Faery tradition dictates, and then give up his crown to another. But he won't comply, and now chaos threatens both worlds.

The only one who can break his stranglehold on the Faery court is his wife. . . Eloise's aunt Antonia. Using Eloise to lure Antonia, Strahan captures his wife, desperate to end the only threat to his reign. Now Eloise must become the rescuer. Together with her best friends Jo and Devin, she must forge alliances with other Fae, including a gorgeous protector named Lucas, and Strahan's mysterious son, Eldric—who may or may not betray them.

Hardcover: 352 pages
Publisher: St. Martin's Griffin (January 17, 2012)
ISBN-10: 0312568894
ISBN-13: 978-0312568894

Tempest (Tempest #1)
by Julie Cross

The year is 2009. Nineteen-year-old Jackson Meyer is a normal guy… he's in college, has a girlfriend… and he can travel back through time. But it's not like the movies – nothing changes in the present after his jumps, there's no space-time continuum issues or broken flux capacitors – it's just harmless fun.

That is… until the day strangers burst in on Jackson and his girlfriend, Holly, and during a struggle with Jackson, Holly is fatally shot. In his panic, Jackson jumps back two years to 2007, but this is not like his previous time jumps. Now he's stuck in 2007 and can't get back to the future.

Desperate to somehow return to 2009 to save Holly but unable to return to his rightful year, Jackson settles into 2007 and learns what he can about his abilities.

But it's not long before the people who shot Holly in 2009 come looking for Jackson in the past, and these "Enemies of Time"  More

Paperback: 288 pages
Publisher: HarperTeen; Mti edition (January 17, 2012) 
ISBN-10: 006211395X
ISBN-13: 978-0062113955

The Asylum (The Vampire Diaries: Stefan's Diaries, #5)
by L.J. Smith, Kevin Williamson, Julie Plec

The hunters become the hunted. . . .

Driven from their hometown of Mystic Falls, both Stefan Salvatore and his brother, Damon, arrived in Europe looking for a fresh start. But Samuel, a wealthy and cunning vampire, has other plans for them. First he ruined Stefan's peaceful existence and now he's framing Damon for the most gruesome murders London has ever seen.

United against their common enemy, Stefan and Damon are stunned when they realize that the source of Samuel's rage lies in their past—tied up with the woman who forever changed their lives. Haunted by the memory of Katherine, the brothers find that their uneasy alliance is tested. Can they overcome their rivalry to defeat Samuel before he exacts his final revenge?

Based on the popular CW TV show inspired by the bestselling novels, Stefan's Diaries reveals the truth about what really happened between Stefan, Damon, and Katherine—and how the Vampire Diaries love triangle began.

Hardcover: 368 pages
Publisher: Candlewick (January 24, 2012) 
ISBN-10: 0763651184
ISBN-13: 978-0763651183

Diabolical (Tantalize #4)
by Cynthia Leitich Smith

When "slipped" angel Zachary and his werewolf pal, Kieren, arrive under suspicious circumstances to a mysterious New England boarding school, they quickly find themselves in a hellish lockdown with an intriguing assortment of secretive, hand-picked students. Plagued by demon dogs, hallucinatory wall décor, a sadistic instructor, and a legendary fire-breathing monster, will they somehow manage to escape? Or will the devil have his due? Best-selling author Cynthia Leitich Smith unites heroes from the previous three novels in the Tantalize Series – including Zachary's girl, Miranda, and Kieren's love, Quincie – along with a fascinating cast of all-new characters for a suspenseful, action-packed clash between the forces of heaven and hell.

Library Binding: 256 pages
Publisher: Delacorte Books for Young Readers (January 24, 2012) 
ISBN-10: 0375990674
ISBN-13: 978-0375990670

Fallen in Love (Fallen, #3.5)
by Lauren Kate

What makes your heart race a little faster? Just in time for Valentine's Day, it's FALLEN IN LOVE, four wholly original new stories collected in a new novel set in the Middle Ages by Lauren Kate. FALLEN IN LOVE gives fans the much-talked about but never-revealed stories of FALLEN characters as they intertwine with the epic love story of Luce and Daniel.

The stories include: Love Where You Least Expect It: The Valentine of Shelby and Miles , Love Lessons: The Valentine of Roland; Burning Love: The Valentine of Arriane; and Endless Love: The Valentine of Daniel and Lucinda.
From the Hardcover edition

Paperback: 256 pages
Publisher: HarperTeen; Original edition (January 24, 2012)
ISBN-10: 0062027891
ISBN-13: 978-0062027894

She should not exist.
He should not love her.

Claire Brennan has been attending Emerson Academy for two years now (the longest she and her mom have remained anywhere) and she's desperate to stay put for the rest of high school. So there's no way she's going to tell her mom about the psychic visions she's been having or the creepy warnings that she's in danger.

Alec MacKenzie is fed up with his duties to watch and, when necessary, eliminate the descendants of his angelic forefathers. He chose Emerson as the ideal hiding place where he could be normal for once. He hadn't factored Claire into his plans. . . .

Their love is forbidden, going against everything Alec has been taught to believe. But when the reason behind Claire's unusual powers is revealed and the threat to her life becomes clear, how far will Alec go to protect her?

Hardcover: 320 pages
Publisher: Hyperion Book CH (January 24, 2012)
ISBN-10: 1423146166
ISBN-13: 978-1423146162

The Way We Fall
by Megan Crewe

It starts with an itch you just can't shake. Then comes a fever and a tickle in your throat. A few days later, you'll be blabbing your secrets and chatting with strangers like they're old friends. Three more, and the paranoid hallucinations kick in.

And then you're dead.

When a deadly virus begins to sweep through sixteen-year-old Kaelyn's community, the government quarantines her island—no one can leave, and no one can come back.

Those still healthy must fight for dwindling supplies, or lose all chance of survival. As everything familiar comes crashing down, Kaelyn joins forces with a former rival and discovers a new love in the midst of heartbreak. When the virus starts to rob her of friends and family, she clings to the belief that there must be a way to save the people she holds dearest. more

Paperback: 304 pages
Publisher: St. Martin's Griffin; Original edition (January 31, 2012)
ISBN-10: 0312624468
ISBN-13: 978-0312624460

Destiny and Deception (13 to Life, #4)
by Shannon Delany

The sensational fourth novel in the 13 to Life series sees Jessica and the Rusakuvas fighting to overcome one of their biggest challenges yet–the possibility of a cure for lycanthropy.   With the threat of the mafia seemingly gone and the company's headquarters in Junction destroyed, Pietr Rusakova is adjusting to being a normal teen and Jess is realizing normalcy may not be what she wanted after all. But both Jess and Cat know the truth–that normal can't be taken for granted. Their precious cure isn't permanent–and when a new danger stalks into their small town, Alexi decides he must overcome his issues with the mother who abandoned him to be raised by wolves and make a brand new deal to save his adopted family.

Hardcover: 384 pages
Publisher: Katherine Tegen Books (January 31, 2012)
ISBN-10: 0062060759
ISBN-13: 978-0062060754

Incarnate (Newsoul, #1)
by Jodi Meadows

NEWSOUL

Ana is new. For thousands of years in Range, a million souls have been reincarnated over and over, keeping their memories and experiences from previous lifetimes. When Ana was born, another soul vanished, and no one knows why.

NOSOUL

Even Ana's own mother thinks she's a nosoul, an omen of worse things to come, and has kept her away from society. To escape her seclusion and learn whether she'll be reincarnated, Ana travels to the city of Heart, but its citizens are suspicious and afraid of what her presence means. When dragons and sylph attack the city, is Ana to blame?

HEART…more

Hardcover: 160 pages
Publisher: St. Martin's Griffin (January 31, 2012) 
ISBN-10: 1250000246
ISBN-13: 978-1250000248

Lenobia's Vow (House of Night Novellas, #2)
by P.C. Cast, Kristin Cast

The second in the enthralling new mini-series of novellas from the #1 bestselling authors of the House of Night, Lenobia's Vow tells the gripping story behind the House of Night's enigmatic riding instructor – and one of Zoey's closest allies against evil

The House of Night is an international publishing sensation; with almost 12 million books in print, and an incredible 120 weeks on the New York Times bestseller list, the series has taken the world by storm. Now, the excitement continues as the Cast mother-daughter duo shares the back stories of a few of the House of Night's most important – and mysterious – characters. The second of the House of Night Novellas brings us Lenobia, the strong, beautiful horseback riding instructor, who guides Zoey through some of her darkest hours, and has a dark secret buried in her own past…more

Hardcover: 256 pages
Publisher: Bloomsbury USA Childrens (January 31, 2012) 
ISBN-10: 1599905558
ISBN-13: 978-1599905556

Avery and Ben are just beginning to explore the depth of the bond that links them. Their ability to sense each others' feelings and Avery's mysterious connection to the forest mean that their love is unlike any other. But even such a perfect bond can be strained by jealousy, and when Hope, a gorgeous girl from Ben's old life, arrives in town, Avery can't help but feel threatened. And in more ways than one-because someone is trying to kill her, again.

Also new in town are a pair of Hunters-men who know about werewolves and who seek only to destroy what they can't understand. Hope is connected to the Hunters somehow, but by the time Avery figures out her secret, it's too late-and someone will pay with their life. With the glowing, emotional language that made Low Red Moon such an irresistible read, Moonrise ups the romantic stakes with a heart-tugging sacrifice that testifies to the power of love.

Paperback: 336 pages
Publisher: K-Teen (January 31, 2012) 
ISBN-10: 0758267053
ISBN-13: 978-0758267054

Tangled (Torn Trilogy, #2)
by Erica O'Rourke

Constance started to keen as the air around us began to thrash and twist, the caustic scent of ozone burning my nose. As I watched, her dark gold hair began to lift and kink into knots.

"I'm here. It'll be okay." It was the last thing I said before my best friend's little sister went supernova in the second-floor girls' bathroom, taking me with her.

A month ago, Mo Fitzgerald risked her life to stop an ancient prophecy and avenge her best friend's murder. Now, she only wants to keep her loved ones safe. But the magic—and the Chicago Mob—have other plans.

Mysterious, green-eyed Luc is back, asking for help—and a second chance. Colin, her strongest protector, is hiding a shocking secret. And inside Constance, the magic is about to go terribly wrong. Tangled in a web of love and betrayal, Mo must choose between the life she's dreamed of and the one she's destined for.

Reading level: Ages 14 and up
Hardcover: 384 pages
Publisher: Katherine Tegen Books (January 31, 2012)
ISBN-10: 0062002368
ISBN-13: 978-0062002365

Wings of the Wicked (Anglefire #3) by Courtney Allison Moulton

Life as the Preliator is harder than Ellie ever imagined.

Balancing real life with the responsibility of being Heaven's warrior is a challenge for Ellie. Her relationship with Will has become all business, though they both long for each other. And now that the secret of who she really is has come out, so have Hell's strongest reapers. Grown bold and more vicious, the demonic threaten her in the light of day and stalk her in the night.

She's been warned.

Cadan, a demonic reaper, comes to her with information about Bastian's new plan to destroy Ellie's soul and use an ancient relic to wake all the souls of the damned and unleash them upon humanity. As she fights to stay ahead of Bastian's schemes , the revelations about those closest to her awaken a dark power within Ellie that threatens to destroy everything—including herself.

She'll be betrayed.

Treachery comes even from those whom she loves, and Ellie is broken by the deaths of those who stood beside her in this Heavenly war. Still, she must find a way to save the world, herself, and her love for Will. If she fails, there will be hell to pay.
---
Authors/Publishers: have a book coming out soon?
Contact us to schedule a visit/review/giveaway
Please leave a comment if we missed a title and we will update this post.