Welcome to Deborah Cooke, author of The Dragon Diaries series.  Deborah is here to talk about her second book in this series; WINGING IT which was released December 6, 2011 by NAL Trade.  In her review, Abigail said, "Deborah Cooke knows how to write a lighting fast story that flies along from beginning to end without ever once stopping to land." Check out the full reviews of both Flying Blind. and Winging It.  There is also a great giveaway involved! See details below.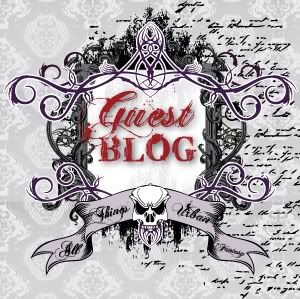 "With great power comes great responsibility…"
by
Deborah Cooke
That's a quote from Spiderman, and it's a saying that haunted me throughout the writing of my Dragon Diaries paranormal YA trilogy. This series features a teenage girl named Zoë who is coming into her powers as a dragon shapeshifter. Like all of my dragon shifters, she should develop her abilities at puberty – we meet Zoë in FLYING BLIND when she's 15 and desperate for all the good stuff to begin. She mostly wants to be able to fly in her dragon form, although breathing fire would also be cool.
The thing is that Zoë is thinking about all the cool things she wants to be able to do, not her responsibility to use those powers for good. My dragon shifters are called the Pyr and they are the custodians of the treasure of the earth. They also defend humans, considering us to be one of the treasures of the earth. It shouldn't really be a surprise to Zoë that her first shape shifting happens not just involuntarily but because her best friend is being bullied. She reacts intuitively, her dragon roars, and she is shocked by the power that is hidden within her.
All she has to learn is how to manage her inner dragon, as well as when to let it loose. That doesn't prove to be very easy!
Things are a little more complicated for Zoë than her dragon buddies, who are all guys. Not only does she have the same skills to conquer as the guys, but Zoë is the only female dragon shifter. This means she's the Wyvern and has additional powers. Unfortunately, the itemization of those powers is a big vague, and how to master them is even more vague. She's supposed to have the power of prophecy, the ability to shift to at least one additional form (a salamander), the ability to spontaneously manifest in another location, and the power to cast dreams. There's only one Wyvern at a time, so Zoë knows that she exists because the last Wyvern is dead – she has no one to ask for advice. As Zoë herself says, it's not as if she has the last Wyvern's diary.
Of course, I couldn't just leave Zoë with that much to balance! I added a new threat to the survival of the Pyr – one that only the teenage dragon shifters see as a real danger – a hot musician with a motorcycle who is human but knows way too much about dragons, including how to make Zoë's heart go thump, as well as more shifters maybe with their own agendas. Add some mean girls at school, marital problems between her parents, and a bunch of mysterious dreams and Zoë has her hands full.
No wonder she's running behind on her homework…
————————————————-
About the author:
Deborah Cooke has always been fascinated with dragons, although she has never understood why they have to be the bad guys. She has an honours degree in history, with a focus on medieval studies. She is an avid reader of medieval vernacular literature, fairy tales and fantasy novels, and has written over forty romance novels and novellas.
She has also been published under the names Claire Cross and Claire Delacroix.
Deborah makes her home in Canada with her husband. When she isn't writing, she can be found knitting, sewing or hunting for vintage patterns.
Visit Deborah Cooke online:
Website|Blog|Facebook
Want to read more from Deborah Cooke?
http://ws.amazon.com/widgets/q?rt=tf_ssw&ServiceVersion=20070822&MarketPlace=US&ID=V20070822%2FUS%2Fallthiurbfan-20%2F8003%2Ff5197977-9346-4889-9934-ac079d39e374&Operation=GetDisplayTemplate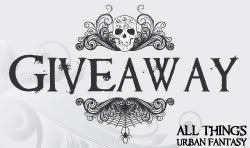 Giveaway provided by NAL Trade
Two copies of WINGING IT by Deborah Cooke
Available Now from NAL Trade
Description:
Zoë Sorensson yearns to come into her powers as the only female drag
on shifter. But being part of two worlds is more complicated than she expected. It's bad enough that she's the target of the Mages' plan to eliminate all shifters—she also has to hide her true nature from her best friend Megan, a human. For her sixteenth birthday, all Zoë wants is one normal day, including a tattoo and a chance to see hot rocker Jared.
Instead, the Pyr throw her a birthday party but ban Megan from attendance, putting Zoë in a tight spot. Things get even worse when Zoe is invited to the popular kids' Halloween party and Megan's left out. Zoë knows the party is a trap laid by the host, an apprentice Mage. When Megan gets a last-minute invite, Zoë must save the day—and her best friend—without revealing her fire-breathing secrets . .
Read an excerpt|Read our review
Enter the giveaway via the widget below
---
Interested in guest blogging on All Things Urban Fantasy?  CONTACT ME