You can read all the previous Top 10 Lists HERE
Top Ten Favorite Assassins:
First of all, thanks so much to ATUF for hosting me on my blog tour today! I've always been fascinated by assassins, the way they can sometimes be portrayed as gray area characters. The complexity of putting the character's conscience on hold to carry out a hit while later retaining his or her humanity enough to interact with other characters always has a way of drawing me in. And since the Shaede Assassin series is now out in the world, I thought I'd share my list of top ten fictional assassins: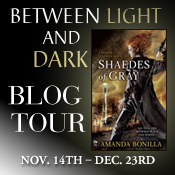 10. Jason Bourne
Even without his memory intact, Jason Bourne kicks some serious booty. He's all about getting answers and righting wrongs. It's not his fault if he has to take some serious players out in the process. This guy is trained. Not even the obliteration of his memory can shake loose the mad skills he's got. Watch out, big government mucky-mucks…Bourne is coming for you!
9.  Darth Maul
Okay, so if you think Darth Maul might not be considered an assassin, let's break it down: He's a trained killer. His light saber expertise is proof enough of that. Plus, come one, his acrobatic and hand-to-hand combat abilities are stellar. He's the strong arm of Darth Sidious and does his master's bidding. When the head honcho wants someone offed, Darth Maul is his go-to guy. If that doesn't make him an assassin, I don't know what does.
8.  The Bride from Kill Bill
The scene in Volume 1 with O-Ren Ishii (Lucy Lui) and her crew is enough to earn this character a spot on my list. Need I say more? Throughout the course of the movie series, The Bride is kicking ass and taking names. I love movies with tough female leads and I'm a sucker for a good sword fight.
7.  Charles Cornick from Patricia Briggs' Alpha and Omega Series
Son to the alpha of all alphas, Charles brings a little something extra to the werewolf table. Namely his mother's Native American heritage and shamanistic magic. Charles is Bran's enforcer, the guy who gets his hands dirty so the werewolf leader doesn't have to. Charles is cold, calculating, and flat-out scary. Any were in Patricia Briggs' world would be wise to steer clear of him. That is, unless you're a sexy Omega wolf named Anna. 😉
6.  Léon from The Professional
I can't have a Top Ten Assassins list without including this character. The hubs would otherwise divorce me. Discreet, efficient, and damned accurate with a sniper rifle, this cold-hearted assassin is worth every penny. That is until 12-year old Mathilda enters the picture, and then he becomes an almost endearing mentor. I mean, he encourages her to drink milk! Kids need calcium. Let's just ignore the fact that Léon is teaching a little girl to be a deadly assassin on the side.
5.  Richard Harrow from Boardwalk Empire
Oh, Richard Harrow, how you break my heart! Your scrapbook full of loving-family images brings tears to my eyes. The war was hard on Richard and he has to wear a mask to cover one ravaged half of his face. But just when he didn't think he had anything to live for, salvation came in the form of Jimmie Darmody, aspiring gangster. He put Richard's skills to use and now that Jimmie's cleaning house, anyone who messes with him is going to have deal with Richard. And a man who has nothing to lose is a dangerous man, indeed.
4. Nikita
For my number four assassin, I'm thinking more of the Nikita from the Luc Besson film, La Femme Nikita and the later American version, Point of no Return, rather than the television version. Nikita has hit rock bottom. She's a junkie, desperate for a fix, and in the act of robbing a pharmacy, she winds up killing a cop. With nothing left but a life in prison, you'd think this was the end of the road. That is, until a shady government agency swoops in, cleans her up, and trains Nikita to be a bad-ass killing machine. But they didn't count on Nikita having a mind of her own. No amount of brainwashing is going to make her the agency's puppet. Nikita goes rogue, escapes the clutches of the agency and proves that she's a woman not to be trifled with.
3.  Xhex from JR Ward's Black Dagger Brotherhood Series
Out of all of Ward's females, Xhex is by far my favorite. Tough is an understatement when describing this Sympath. She's faced horrors in the course of her life that have made this assassin as tough as they come. Her advantage over the run-of-the-mill vampire comes from her Sympath heritage which enables her to venture out in the light of day. Rival vampires and evil Lessers won't know what hit them until it's too late. Oh, and the fact that she has the attention of my favorite brother: AKA, John Matthew doesn't hurt either.
2. Altaïr ibn-La'Ahad from Assassin's Creed
I'm not a gamer, but I wish I was. I can rock Super Mario, but give me anything with dual joysticks and I'm lost. I happen to live with a couple of gamers, though, and I love to watch my guys play. One of my all-time favorite game franchises is Assassin's Creed, and for me, Altaïr takes the cake. You can't get any more hard-core than this Syrian assassin. He's been raised from birth for the sole purpose of killing. He's on a mission to redeem himself after being demoted to the rank of novice after a botched job. Templars are his targets and his stealthy attacks and ability to blend in make him nothing more than a ghost in the crowd.
1.  Selene from Underworld
This vampire takes bad-assery to a whole new level. She's everything I love in
an alpha female: cynical and tough, with a mind as sharp as a tack. Her wardrobe isn't too shabby either. Come on, if I had a body like that, I'd wear her patent-leather cat-suit to the grocery store. Every. Day. Selene knows her weapons and how to use them. She's been hunting Lycans for centuries and she's honed her skills to a sharp edge. And say what you will, but her stringy, dirty-looking hair only makes me love her more.
So there you have it. My top ten fictional assassins. Who are some of your favorites?
————————————————-
About the author: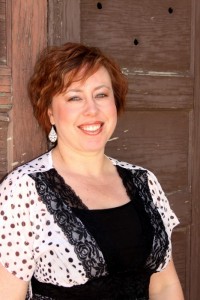 Amanda Bonilla lives in rural Idaho with her husband and two kids. She's a part-time pet wrangler, a full-time sun worshipper, and only goes out into the cold when coerced. She loves the outdoors, black clothes, pink appliances and thinks junk food should be a recognized food group. In the summer, she can be found sitting by the lake, enjoying the view from her dock.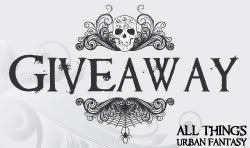 Giveaway provided by Amanda Bonilla
One copy of SHAEDES OF GRAY by Amanda Bonilla
Available now from Signet
Description:
In the shadows of the night, Darian has lived alone for almost a century. Made and abandoned by her former love, Darian is the last of her kind-an immortal Shaede who can slip into darkness as easily as breathing. With no one else to rely on, she has taught herself how to survive, using her unique skills to become a deadly assassin.
When Darian's next mark turns out to be Xander Peck, King of the Shaede Nation, her whole worldview is thrown into question. Darian begins to wonder if she's taken on more than her conscience will allow. But a good assassin never leaves a job unfinished…
Read an excerpt|Read our review
Enter the giveaway via the widget below
---
Interested in being a guest author on All Things Urban Fantasy? 
CONTACT ME