Theresa Meyers is starting a brand new fae infused paranormal romance series called Shadow Sisters.  The first book is called SHADOWLANDER (available now from Entangled Publishing) and Theresa is here to tell us a little about the book and, thanks to her publisher, giveaway an eCopy of SHADOWLANDER. See details below.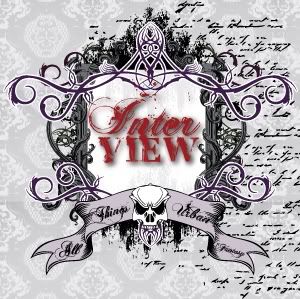 An Interview with Theresa Meyers
Please tell readers a little bit about yourself.
Most writers really don't think we're all that interesting. I'm no exception. I'm a mom, a writer, a wife, a sister and a volunteer. I grew up on stories. My mother had this fantastic way of reading out loud to my brother and I where she used different voices for each character. It really made the stories come alive and I do the same with my children. But from very early I had difficulties with reading. I'm dyslexic, so I didn't even really start reading well until about sixth grade and couldn't read at all before third grade. I got involved with writing in junior high on the school newspaper and continued writing as a journalist through college and even as a national magazine freelancer in the years when I was at home with kids in diapers. I've worked in public relations, writing press releases on such fascinating topics as Horse Shampoo for Human Use, How to tell what litter is right for your cat, The Flea Lifecycle – what you nee d to know. I've been a florist and a decorator at a very large hotel. I once had the chance to make welcome floral arrangements for all the movie stars coming in for an opening of Planet Hollywood. Ever tried to look at a vase of flowers and ask yourself does this look like the Terminator? For about ten years I even owned a public relations agency, working with NYT bestsellers and publishers to plan things like book tours and get people on radio and television. Now I write full time (when not doing about forty-million other things).
Please tell us about your latest release.
My latest book is a novella kicking off the start of a new series set a dark fae urban fantasy world where the faeries are more akin to demons, than the light fluffy, sparkly things. Shadowlander is about the oldest of four sisters who live by a very defined set of rules for their own protection. O'Connell Family Rule #1: Don't let the Fae know you see them. O'Connell Family Rule #2: Don't talk to the Fae.O'Connell Family Rule #3: Never, ever follow them. Catherine (Cate) O'Connell has to break every rule if she's going to save her friend from being abducted into the fae realm. Problem is she doesn't expect the one person who can help her is the Shadow Prince, Rook.
What inspired you to write this book?
My mother always gave us a sense of the world being a lot more than we could see or experience with our five senses. She'd do things to foster our sense of the other-worldly. For example, when she read me the Shoemaker and the Elves one night, I heard little voices outside my window talking about cleaning my room. In the morning I woke to find my messy room completely cleaned. My mother said it must have been the elves living in the tree stump in the back yard, so I dutifully thanked them by making cookies and little clothes for them, following the example of the story. It wasn't until I was in my 20s that I found out she'd put a tape recorder with a long blank space in the beginning of the tape with her falsetto voice on it under my bedroom window.
So I guess in many ways how I was brought up inspired me to think of stories like this. The four sisters kind of grew out of thinking of the four seasons, and the realm we can't see.
Paranormal and Urban Fantasy genre worlds use different rules and aspects. Can you share how you approached either the characters or the world building in your story?
I tried hard to not overload the story too much because this is a four book series, and the first book is only a novella, which doesn't leave a lot of room for a complete story arc and a ton of world exploration. To help keep myself straight I created a map to start with, detailing not only Shadowland, but also the kingdom of Wyldwood. I started thinking about all the different fae in this realm and it occurred to me the reason people think of fae in so many different ways is perhaps because there are many different levels and types of fae. That's where the caste system in Shadowland developed. It's not just a social stratification for them, but physical. The fae in different castes look and behave differently. Since my fae are more akin to demons, they are able to shift their forms as well.
As I create, I try to keep a binder of the world so I know what can happen and what can't. I know I'm going to need it as the series progresses and we meet each of the sisters in their own stories.
What makes the setting so unique in this book?
LOL. You mean besides that it's completely out of my imagination? Well, to start off all four seasons exist at once in the realm. They just shift to different sections of the continent in rotation, Shadowland in two seasons at a time and Wyldwood in two seasons at a time. There's also portals that allow them to travel from one place to another both within the realm and to our realm. The portals to our world require a key coin that returns to its user after each use. The portals within their realm are more like tapestries or paintings that you can step into.
I guess one of my favorite parts are the catamounts. Yes, I'm a cat person, vs. a dog person, but don't worry, the Wyldlings have giant hounds, so that's coming. The catamounts are what Shadowlanders in the warrior classes use to get around – essentially enormous giant black panthers, more saber-tooth tiger sized. I try to make my worlds very sensory oriented, so yes, you are going to get smells and tastes in addition to what you hear and touch and see. I want readers to really be able to experience the world.
What is your formula for developing characters?
I don't know that it's a formula, so much as a process for discovering my characters. I do something I call "running the numbers." Really it's using numerology on the names. It gives me a quick sense of who the character is, what they want most, what they think about themselves and how others see them. From there I'll often interview a character to get a feel for their voice, what kinds of words they like, even how they swear. Then I'll find a picture of a model I think looks a lot like my character and print it out and keep it by my monitor. There's also a few character sheets I can go to if my character is really being difficult where I can nail down basics like their family and fears. It's important for me to know what a character's weakness and strength is. People's weaknesses will get them into trouble every time, over and over again, while their strength will save them in the end. And weaknesses aren't always bad things. Sometimes something like being loyal can be a weakness, especially if you are so loyal you overlook that the person doesn't deserve it and is using you.
Do you find it difficult to write in different genres?
Not really. I'm currently writing three different paranormal series set in three distinctly different worlds. One is modern day vampires/werewolves and shapeshifters for Harlequin Nocturne based out of the Seattle Underground and is straight paranormal romance. Another is set in the 1880s wild wes
t and is steampunk, so there's a lot of fantastical inventions and adventure, along with paranormal creatures. And then there's this dark fae world which is more urban fantasy. I like the freedom of bouncing between worlds. I just have to work to keep it all straight in my head!
Do you have any interesting writing quirks?
I'm not sure they are all that interesting, but I like to burn a different scent of candle with each book. I only use that scent with that story so it gets me into the story more quickly. I also like to put together a sound track for my different series and stories. I always start with the first song in that soundtrack in order, because as soon as the music starts playing I'm grounded in where I'm writing.
What is the best part of being a writer? What is the most difficult part?
The best part of being a writer is getting to make up stuff for a living. Really, no one thinks you're nuts because you have other people talking to one another in your head. That's just character development. It's ok because you're a "writer". Also being able to work in comfy clothes and have as much tea as I want is a bonus. I also have an awesome view in my turret office with five windows that overlook the woods and small orchard on our little farm. The most difficult part is sitting your butt in the chair day after day and pounding away on the keyboard no matter what you feel like. Once you decide this is a job, not a hobby, you spend more hours at it than you ever would a conventional job because you can't just leave the job at home and walk away. There's always some ides or character niggling in the back of your mind. Sometimes even when you sleep!
————————————————-
About the author:
Raised by a bibliophile who made the dining room into a library, Theresa has always been a lover of books and stories. First a writer for newspapers, then for national magazines, she started her first novel in high school, eventually enrolling in a Writer's Digest course and putting the book under the bed until she joined Romance Writers of America in 1993. In 2005 she was selected as one of eleven finalists for the American Title II contest, the American Idol of books. She is married to the first man she ever went on a real date with (to their high school prom), who she knew was hero material when he suffered through having to let her parents drive, and her brother sit between them in the backseat of the car. They currently live in a Victorian house on a mini farm in the Pacific Northwest with their two children, three cats, an old chestnut Arabian gelding, an energetic mini-Aussie shepherd puppy, several rabbits, a dozen chickens and an out-of-control herb garden.
Want to read more from Theresa Meyers?
http://ws.amazon.com/widgets/q?rt=tf_ssw&ServiceVersion=20070822&MarketPlace=US&ID=V20070822%2FUS%2Fallthiurbfan-20%2F8003%2F3828e52d-1556-48a3-ae12-436cb5ccac4e&Operation=GetDisplayTemplate

Giveaway provided by Entangled Publishing
One ecopy of SHADOWLANDER by Theresa Meyers
Available now from Entangled Publishing
Description:
Four sisters, three rules to live by, one big problem.
O'Connell Family Rule #1: Don't let the Fae know you see them.
O'Connell Family Rule #2: Don't talk to the Fae.
O'Connell Family Rule #3: Never, ever follow them.
Most people only believe what they can see. Gifted with the ability to see the deep, dark fae of Shadowland, Catherine Rowan Mary O'Connell would prefer not to. When the fae abduct her friend Maya, Cate breaks the sacred O'Connell Family Rules and sets a trap for the handsome fae who haunts her every step.
Rook, High Court Advisor to the Shadow King, has been following Cate since she was sixteen. When Cate reveals herself as one of the fabled "Seers", Rook is stunned—she is one of the few that can permanently open the gates between their worlds. If he turns her over to the Shadow King, his court will rule the human realm.
Cate knows she has precious little time to find Maya. By midnight, the glamour of Mid-Summer's Eve will fade, leaving her trapped forever in the Shadowland, but Maya's abductor won't give up the woman he's mesmerized easily.
The midnight hour is almost at hand. Cate must choose: her freedom or her destiny.
Enter the giveaway via the widget below
---
Interested in being interviewed on All Things Urban Fantasy? 

CONTACT ME