Welcome to Laurie London, Caridad Pineiro, Michele Hauf and Alexis Morgan, who are talking about their new anthology, A VAMPIRE FOR CHRISTMAS (available now from HQN books) on the #VampXmas blog tour.   The stories in the festive and hot collection range from charming to seductive (you can read Abigail's review of this anthology here).  Also, we have a cool giveaway package involved! See details below.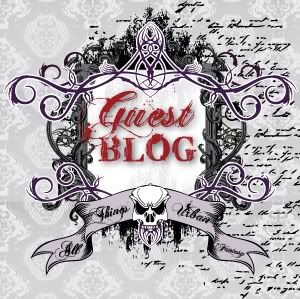 Thanks, Abigail, for hosting us for the #VampXmas blog tour. Hi Everyone!
The anthology, A VAMPIRE FOR CHRISTMAS, was just released and all four authors are here today, answering the same question. Stay tuned at the end for a chance to win a cool prize package.
Question: Tell us about the heroine of your short story in the anthology A VAMPIRE FOR CHRISTMAS?
Laurie London:
As the owner of an interior decorating/event planning business, Charlotte Grant specializes in holiday parties. Christmas is a special time of year for her, not only because of the type of work she does, but she loves the glitter, the glamour, and the tradition of the holiday season. But she yearns for someone special to share it with: Someone to meander through Seattle's eclectic neighborhoods with her and window shop. Someone who enjoys the same things she does—sushi, old Aerosmith tunes, watching golf on TV even though she doesn't play. Someone whose family would welcome her in, since she misses hers terribly. One evening early in the holiday season, after being ditched by a friend, everything changes for Charlotte when a handsome, well-dressed stranger steps into her path.
To learn more about Laurie's books:
www.facebook.com/LaurieLondonAuthor
Caridad Pineiro:
The heroine of my story, Angelina, is a guardian angel who has been sent by the Archangel Raphael to watch over Damien.  Angelina is determined to keep Damien on the right path, but in doing so she makes the mistake of falling in love with Damien. That seals her Fate and forces her to revisit Damien in order to accomplish her mission and also, learn what is expected of her in the ranks of guardian angels.
To learn more about Caridad's books:
www.facebook.com/Caridad.Author
www.twitter.com/CaridadPineiro
Michele Hauf:
Olivia Adorata is a mortal singer.  She's sort of an up-and-coming Celine Dion, and she views herself as a bit of a monster because of all the celebrity life demands from her.  So she easily accepts another 'monster' into her life.
To learn more about Michele's books:
Alexis Morgan:
Della Breit has made her dream come true by opening a diner in the heart of Seattle. With its red checkered tablecloths and lace curtains, she's made her restaurant into the homey, welcoming place she'd always wanted have. She has good friends, a job she loves, and her favorite holiday of the year is just around the corner. As Christmas approaches, Della brings out all of her favorite decorations, wraps all the presents to put under the tree, and breaks out her collection of Christmas t-shirts. But when Eagan McHale walks through the door, she realizes there's only one gift she wants to find under her tree come Christmas morning—a man with steely blue eyes and a sharp set of fangs.
To learn more about Alexis's books:
www.facebook.com/profile.php?id=100001176129117&ref;=ts
Question for you: What is one holiday food or treat you look forward to every year?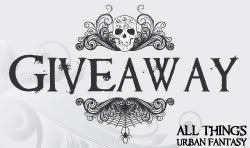 Giveaway provided by Laurie London, Caridad Pineiro, Michele Hauf, and Alexis Morgan
1 copy of the anthology A VAMPIRE FOR CHRISTMAS, 1 signed copy of one of Michele Hauf's books, AND a holiday ornament!
Available now from HQN Books
Description:
All they want for Christmas is you…
It's the time of year for twinkling lights on trees and kisses under the mistletoe. Yet the passing of another year means nothing to the stunning immortals who lurk in the shadows of the new-fallen snow.
And they don't care if you've been naughty or nice.
Let four fanged lovers open your eyes to a passion you never dared to imagine. After all, there's no place like home for the holidays—and these dazzling vampires can't wait for an invitation.