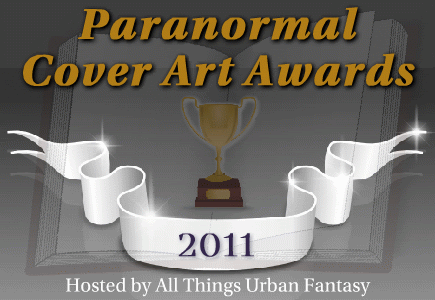 Wow did November sneak up fast!  Spooky Legends just ended, we got a shiny new design, and a new ATUF blogger.  In light of all the busy crazy fun lately, this years awards have undergone a few changes. 
First up: The long overdue name change.  It really wasn't fair to call these the Urban Fantasy Cover Art Awards since they recognize all types of paranormal fiction (only took two years to figure out that one). So, the new name is Paranormal Cover Art Awards.
Second: EVERYONE can nominate covers. In previous years, nominations were made by bloggers, reviewers, authors, publicists etc. The thought being that we didn't want to burn everyone out during nominations and end up with fewer people voting.  Also we wanted to make sure we got a wide and fair representation of COVERS and not just popular BOOKS. But after some thought and feedback, we're allowing anyone and everyone to nominate covers this year.
Third: As of now, there will not be prizes for voters.  There is an INSANE amount of correspondence that goes into these awards, and adding giveaways on top of that is just more than we can handle this year.   Hopefully every one understands and is still excited about voting for their favorite covers. 
So get nominating!  More details regarding cover eligibility and category explanations are included in the Nomination Form below.  If you want some ideas of covers to nominate, a great resource is the Hot Off The Press posts which feature the covers of nearly all the paranormal releases by month.  Nominations will be open now through November 25th.  Voting will begin on December 1st.  Please help spread the word.
Use hashtag #ParanormalCoverAwards on Twitter.  For example you could tweet:
Get your nominations in for the 2011 #ParanormalCoverAwards hosted by @Abigail_ATUF j.mp/u4a8yv
Grab the button: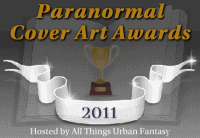 About the author
I am a book lover with an obsession for all things urban fantasy. I cut my teeth on the paranormal genre with Buffy and Twilight before discovering Patricia Briggs and Ilona Andrews. Suffice it to say I've never looked back. I am the co-founder of ARC Swap, and in 2011 I managed the Urban Fantasy portal on both Facebook and Twitter for Tor.com covering 'everything that goes bump in the night in books, movies, TV, and more.'