It's the last day of the month which means it's time to check out what we're going to be reading next month in: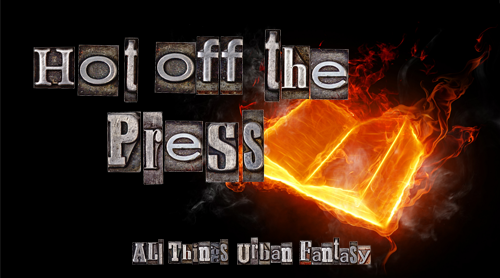 View all the previous Hot Off The Press posts here
*Note: From now on, the Hot Off the Press posts will go up on the last day of the month instead of the last Friday of the month.
My TBR Pile: And what is the bane of my existence up to today?
Me: Look don't start.  I'm juggling 48 million things right now including Spooky Legends starting tomorrow and I don't have the energy to deal with you.
My TBR Pile: I didn't say anything beyond greeting you.
Me: I can practically hear you thinking what else you want to say.
My TBR Pile: Well, perhaps that's another difference between us.  I can think a thing and not say it.  A nasty little habit I picked up called self control.
Me: This coming from someone who threatened to crush me under a pile of books last month.
My TBR Pile: I was provoked.
Me: Oh, Please.
My TBR Pile:  I would not to be so dismissive if I were you.
Me: See, now that sounds like another threat.
My TBR Pile: If you didn't persist in burying me under stacks and stacks of books—
Me: That is a gross exaggeration.
My TBR Pile: –every time a shiny new cover catches your attention or some author comes up with yet another way to write about vampires, or werewolves, or whatever supernatural flavor of the month you are addicted to.
Me: Vampires and Fae this month, and a few shapeshifters.
My TBR Pile: A few?  When have you ever restrained yourself to a few? 
Me: If you only knew how many books I want to read but don't.  Because of you.
My TBR Pile: And I should be grateful?  Is that it?  Because my very existence could be even more torturous than it already is?   You disgust me. 
Me: You know I'm not deliberately trying to make you suffer, you know that right?
My TBR Pile: What would ever give me that impression? 
Me:…
My TBR Pile: What was that?  Don't mumble like an imbecile.  Whatever else you are, you've never struck me as stupid.  If you have something to say, than say it!
Me: I said there's someone else!
My TBR Pile: What do you mean 'someone else'?
Me: Wow, your eyes just went crazy wide…um, I meant that Julia and I have been talking—
My TBR Pile: Oh yes!  What pearls of wisdom did the brilliant  Julia grace us with?
Me: You shouldn't talk about her like that.  She actually took your side.
My TBR Pile: Oh really?
Me: Yes.  And don't sound so shocked.  Her TBR Pile is just as unhappy as you are.
My TBR Pile: Don't. Ever. Equate. My. Unending. Torment. With. Something. As. Trivial. As. Unhappiness.
Me: Okay, I'm sorry.  Look I'm trying to tell you that things are going to get better for you.  We've found someone who is going to be joining the blog.  We're in the process of training her right now.  She's going to be helping out with reviews and posts.   I really think you'll like her.
My TBR Pile: Forgive me if I reserve judgment.  I know your favors too well to trust that this one won't come with a big fat catch. 
Me: Suit yourself.  Something tells me we'll be having a much different—and hopefully less hostile—conversation next month.
My TBR Pile: Why don't you go hold your breath?
—————————————–
*Release dates are subject to change.  Many of the descriptions have been truncated for space.  Clicking the 'more' link will take you to that title's Goodreads page where the full description may be read.  Please visit our Titles Received For Review page to see which of these titles will be reviewed this month.
49 Adult Titles
Mass Market Paperback: 352 pages
Publisher: Sourcebooks Casablanca (October 1, 2011)
ISBN-10: 1402259859
ISBN-13: 978-1402259852

Cursed by a Druid millennia ago, Roan lives a bleak existence in the Shadowlands, desperately trying to retain his soul and not succumb to the goblin horde. When a beautiful human summons him to grant a wish, he sees a glimmer of hope. But will she ever agree to be his queen?

Paperback: 336 pages
Publisher: Sourcebooks Landmark (October 1, 2011)
ISBN-10: 1402250770
ISBN-13: 978-1402250774

Mr. Darcy's Bite
by Mary Lydon Simonsen

In the tradition of Mr. Darcy, Vampyre by Amanda Grange (35,000 copies sold) this fresh, original paranormal Jane Austen sequel by bestselling author Mary Lydon Simonson explores Mr. Darcy as the leader of a secret world of werewolves threatened with extinction.

Elizabeth comes to realize that she loves him in both his incarnations, and all his servants protect his secret. But then Elizabeth must confront a shocking danger to her beloved with every full moon, when Darcy is alone and exposed to those who hate wolves…

Mass Market Paperback: 320 pages
Publisher: Sourcebooks Casablanca (October 1, 2011)
ISBN-10: 1402258437
ISBN-13: 978-1402258435

Unleashed (The Amoveo Legend, #1)
by Sara Humphreys

What if you suddenly discovered your own powers were beyond anything you'd ever imagined…

Samantha Logan's childhood home had always been a haven, but everything changed while she was away. She has a gorgeous new neighbor, Malcolm, who introduces her to the amazing world of the dream-walking, shapeshifting Amoveo clans…but what leaves her reeling with disbelief is when he tells her she's one of them…

And shock turns to terror as Samantha falls prey to the deadly enemy determined to destroy the Amoveo, and the only chance she has to come into her true powers is to trust in Malcolm to show her the way…

Get swept away into Sara Humphreys's glorious world and breathtaking love story…

Paperback: 416 pages
Publisher: Berkley Trade; 1 edition (October 4, 2011)
ISBN-10: 0425243125
ISBN-13: 978-0425243121

Angels of Darkness (anthology)
by Ilona Andrews, Nalini Singh, Meljean Brook, Sharon Shinn

Tales of alpha angels…from four alpha authors.

They soar through the night, unearthly creatures of legends and lore. Four masters of urban fantasy and paranormal romance explore the rapture of the heavens above, and the darkness below in four all-new stories of angels and guardians, and good and evil.

Mass Market Paperback: 336 pages
Publisher: St. Martin's Paperbacks; First Edition edition (October 4, 2011)
ISBN-10: 0312545053
ISBN-13: 978-0312545055

Better Off Undead (Bloodhound Files, #4)
by D.D. Barant

Dark magic, unknown enemies, monsters of every stripe—FBI profiler Jace Valchek has seen it all. In this bizarre parallel universe, shape-shifting werewolves and blood-thirsty vampires don't even warrant a raised eyebrow. That is, until Jace has to face what life might look like as one of them …

It starts off as just another run-of-the-mill assignment: to track down the rogue don of a mafia werewolf family before he upsets the delicate balance of the underworld. But Jace wasn't counting on being bitten…and soon she's fighting the growing wolf inside her with a startling antidote—vampirism. Stopping a bloody gangland war won't be easy when Jace is feeling some new, and very inhuman, desires … 

Paperback: 368 pages
Publisher: Signet (October 4, 2011)
ISBN-10: 0451234723
ISBN-13: 978-0451234728

Blood Eternal (Awakened by Blood, #3)
by Marie Treanor

Despite the growing passion that unites them, all is not well between Elizabeth and Saloman. She refuses to follow him as he builds his influence among the human population and consolidates his rule over the vampire world. A shocking revolt is just the latest crisis that's call him away.

But under Saloman's regime, vampires have become less concerned with secrecy. And after he joins forces with vampire hunters, Elizabeth begins to understand the inevitable collision of the two worlds. She could be a conduit between humanity and the undead-is she can manage to play both sides and stay alive..

Paperback: 320 pages
Publisher: Berkley (October 4, 2011)
ISBN-10: 0425243990
ISBN-13: 978-0425243992

Chosen by Fate (Para-Ops, #2)
by Virna DePaul

Although he keeps company with a vampire and a were, human Shaman Caleb O'Flare can definitely hold his own. But neither his psychic ability nor his healing powers can help his sexy-as-hell teammate, Wraith-a ghost with no memory of her human existence, who cannot experience touch without pain. No wraith has managed to exist past its tenth year, so her time is about to run out. She wants only two things before accepting her fate: to learn her human identity, and experience one night with Caleb…

Hardcover: 496 pages
Publisher: Ace Hardcover; 1 edition (October 4, 2011)
ISBN-10: 0441020747
ISBN-13: 978-0441020744

All new strange cases of death and magic in the city by some of the biggest names in urban fantasy.

In this all-new collection of urban fantasy stories, editors George R.R. Martin and Gardner Dozois explore the places where mystery waits at the end of every alley and where the things that go bump in the night have something to fear…

Includes stories by New York Times bestselling authors Charlaine Harris, Patricia Briggs, Diana Gabaldon, Simon R. Green, S. M. Stirling, and Carrie Vaughn, as well as tales by Glen Cook, Bradley Denton, M.L.N. Hanover, Conn Iggulden, Laurie R. King, Joe R. Lansdale, John Maddox Roberts, Steven Saylor, Melinda Snodgrass, and Lisa Tuttle.

Paperback: 352 pages
Publisher: Roc (October 4, 2011)
ISBN-10: 0451464214
ISBN-13: 978-0451464217

Dead Mann Walking (Hessius Mann #1)
by Stefan Petrucha

After Hessius Mann was convicted of his wife's murder, suppressed evidence came to light and the verdict was overturned-too bad he was already executed. But thanks to the miracles of modern science Hessius was brought back to life. Sort of.

Now that he's joined the ranks of Fort Hammer's pulse-challenged population, Hessius attempts to make a "living" as a private investigator. But when a missing persons case leads to a few zombies cut to pieces, Hessius starts thinking that someone's giving him the run-around-and it's not like he's in any condition to make a quick getaway…

Hardcover: 384 pages
Publisher: Ace Hardcover (October 4, 2011)
ISBN-10: 0441020704
ISBN-13: 978-0441020706

Frail (Dust, #2)
by Joan Frances Turner

Being human is a disadvantage in post-apocalyptic America…

Now that the Feeding Plague has swept through human and zombie societies, it seems like everyone is an "ex" these days. Ex-human. Ex- zombie. Except for Amy, that is. She's the only human survivor from her town-a frail. And if the feral dogs, the flesh-eating exes, and the elements don't get her, she just may discover how this all began. Because in this America, life is what you make it…

Paperback: 352 pages
Publisher: Berkley Trade (October 4, 2011)
ISBN-10: 0425243133
ISBN-13: 978-0425243138

Haunting Embrace (Mists of Ireland, #4)
by Erin Quinn

New in the breathtaking series of sorcery, Irish lore, time travel, and exquisite romance.

Within Meaghan Ballagh surges the blood of a sorceress whose ancient love for a druid ended in treachery. When Meaghan is thrust into the past, she feels the desire between the sorceress and the handsome druid once again rise inside her. To survive, she must piece together the history of the woman who haunts her and the man who needs her.

Paperback: 368 pages
Publisher: Berkley Trade; 1 edition (October 4, 2011)
ISBN-10: 0425243141
ISBN-13: 978-0425243145

Inferno's Kiss (Order of the Sicari, #3)
by Monica Burns

The hottest Sicari novel yet . . . "No ones sets fire to the page like Monica Burns." – Ecataromance

Dante Condellaire, heir to the Sicari Lords, knows that being a leader means sacrifice. For Dante it's relinquishing all erotic pleasures. But he never expected his willpower to be tested so fiercely by Cleopatra Vorenus, expert assassin of the Order, and daughter of the man he is positioned to succeed.

Paperback: 336 pages
Publisher: Roc (October 4, 2011)
ISBN-10: 0451464222
ISBN-13: 978-0451464224

In Memories We Fear (Vampire Memories, #4)
by Barb Hendee

Eleisha Clevon lives a quiet life in Portland, Oregon — for a vampire. She has learned to feed without killing humans and to train others of her kind. Along with her protector, Philip Branté, and their human companion, Wade Sheffield, she seeks out other vampires to offer them a community and to show them they do not have to exist alone.

Now, a series of killings in England point to a new — and feral — vampire. Eleisha, Philip, and Wade travel to London to make contact with the terrified creature, to offer him sanctuary and stop the bloodshed. But the vampire they find is not what they expected. Maxim is centuries old, with no memory of living anywhere besides the forest and feeding on animals. Now, he's gained a taste for human blood. Philip thinks he's too dangerous to save, but Eleisha won't give up… even at the cost of Philip's love and her own life

Paperback: 352 pages
Publisher: Signet (October 4, 2011)
ISBN-10: 0451234928
ISBN-13: 978-0451234926

Much Ado About Vampires (Dark Ones, #9)
by Katie MacAlister

Bitter at first bite…

Corazon Ferreira is one heck of a jaded woman. Not only did her husband dump her for a pretty, vivacious blonde, but her sister has lost her mind and married a vampire. Worse, it turns out that Cora herself was a vampire's mate in a past life…the very same vampire she witnessed killing someone.

If only Cora hadn't inadvertently been caught up in the ill-laid plans of a reanimated corpse and its master, she could deal with the distractingly gorgeous vampire. But it's only Alec who stands between her and those who threaten her existence, and there's only so much temptation a woman can bear before she starts taking her heart as seriously as her head…

Paperback
Publisher: Entangled Publishing, LLC (October 4, 2011)
ISBN-10: 1937044300
ISBN-13: 978-1937044305

Radiant Desire (Handmaid's Seduction, #1)
by Inara Scott

The object of every man's fantasy just lost her wings…

Kaia Verde is one of the four Faerie Handmaids of Zafira, Queen of the Fey. To redress an ancient wrong done to Zafira by a human king, the Handmaids make sport of mortal men, seducing and humiliating them. When Kaia sets out to seduce Garrett Jameson, but ends up being the one surrendering to pleasure, Zafira is furious. Kaia's punishment is simple: make Garrett fall in love with her by the summer solstice, then break his heart, or face eternity without her wings—or her soul. To make the task harder, Zafira tells Kaia she cannot use her faerie magic or charm to lure Garrett into her bed.
…and now she's losing her heart…

Kaia thinks her task will be relatively easy—as a faerie, she understands lust, and can love be much different? But once she is living among the humans, Kaia discovers the race she once disparaged is far more complex and beautiful than she imagined. She learns before she can break Garrett's heart, she must…more

 

Paperback: 336 pages
Publisher: Berkley (October 4, 2011)
ISBN-10: 0425244407
ISBN-13: 978-0425244401

Serpent's Kiss (Elder Races, #3)
by Thea Harrison

Recently, Vampire Queen Carling's power has become erratic, forcing her followers to flee. Wyr sentinel Rune is drawn to the ailing Queen and decides to help find a cure for the serpent's kiss-the vampyric disease that's killing her. With their desire for each other escalating they will have to rely on each other if they have any hope of surviving the serpent's kiss…

Hardcover: 120 pages
Publisher: Sea Lion Books (October 4, 2011)
ISBN-10: 0982818645
ISBN-13: 978-0982818640

Storm Born Volume 1
by Richelle Mead, Grant Alter, Dave Hamann

Eugenie Markham never asked for any of this. Until now, she's been content with her job as a freelance shaman, battling and banishing Otherworldly creatures. When a prophecy suddenly makes her the Otherworld's most popular bachelorette, Eugenie finds herself fighting off unwanted supernatural suitors, as well as the evils that begin emerging from her past…

Mass Market Paperback: 368 pages
Publisher: Signet (October 4, 2011)
ISBN-10: 0451234995
ISBN-13: 978-0451234995

A Touch of Crimson (Renegade Angels, #1)
by Sylvia Day

Adrian Mitchell is a powerful angel leading an elite Special Ops unit of Seraphim. His task is to punish the Fallen-angels who have become vampires-and command a restless pack of indentured lycans. But Adrian has suffered his own punishment for becoming involved with mortals- losing the woman he loves again and again. Now, after nearly two hundred years, he has found her-Shadoe-her soul once more inhabiting a new body, with no memory of him. And this time, he won't let her go.

Paperback: 320 pages
Publisher: Night Shade Books (October 4, 2011)
ISBN-10: 1597802840
ISBN-13: 978-1597802840

The Twilight of Lake Woebegotten
by Harrison Geillor

A small town… a plucky heroin, a shiny vampire, and a hunkey Native American rival with a secret. But all is not as it seems in Lake Woebegotten. Let Harrison Geillor reveal what lies beneath the seemingly placid surface. You"ll Laugh. We promise.

When Bonnie Grayduck relocates from sunny Santa Cruz California to the small town of Lake Woebegotten, Minnesota, to live with her estranged father, chief of the local two-man police department, she thinks she"s leaving her troubles behind. But she soon becomes fascinated by another student – the brooding, beautiful Edwin Scullen, whose reclusive family hides a terrible secret. (Psst: they"re actually vampires. But they"re the kind who don"t eat people, so it"s okay.) Once Bonnie realizes what her new lover really is, she isn"t afraid. Instead, she sees potential. Because while Bonnie seems to her friends and family to be an ordinary, slightly clumsy, easily-distracted girl, she"s really manipulative, calculating, power hungry, and not above committing murder to get her…more

Paperback: 400 pages
Publisher: DAW (October 4, 2011)
ISBN-10: 0756406870
ISBN-13: 978-0756406875

Vamparazzi (Esther Diamond, #4)
by Laura Resnick

Playing a scantily clad vampire victim in an off-Broadway play, struggling actress Esther Diamond now may be the target of someone who claims to be a genuine bloodsucker…

Paperback: 352 pages
Publisher: Kensington (October 4, 2011)
ISBN-10: 0758255640
ISBN-13: 978-0758255648

The Vengeful Dead (Jackie Rutledge #2)
by J.N. Duncan

Jackie Rutledge just cannot put her past to rest. Her Bureau partner is dead, but not gone. And her sanity is becoming as fragile as her career. Worst of all, a wrenching journey into Deadworld has given her unwanted new abilities – and exhuming memories she hoped to keep buried. Now a merciless force capable of possessing humans is on a killing spree, destroying the guilty and innocent alike. It isn't long before Jackie is a prime suspect, struggling to stay two steps ahead of her savvy new partner, and her undead P.I. and paramour, Nick. But to clear her name, she'll have to take on her greatest challenge yet: confronting an inner darkness as inescapable as the one she hunts – and capable of annihilating more than her soul.

Paperback: 384 pages
Publisher: Signet (October 4, 2011)
ISBN-10: 0451234979
ISBN-13: 978-0451234971

Visions of Skyfire (Awakening, #2)
by Regan Hastings

Teresa Santiago has awakened her abilities to summon lightning but is unable to control her power-or her attraction to Rune, her Eternal protector and destined partner. Now, Teresa and Rune must locate a missing artifact of unimaginable power before it unleashes the forces of darkness on the world. But with enemies both mortal and magical on their trail, Teresa and Rune discover that only through sacrifice will love conquer all…

Paperback: 336 pages
Publisher: Signet (October 4, 2011)
ISBN-10: 0451234987
ISBN-13: 978-0451234988

Werewolf in the North Woods (Wild About You #2)
by Vicki Lewis Thompson

When she used to walk around her grandfather's property out­side Portland, Abby Winchell loved the idea that Bigfoot was somewhere out there too. Now her grandfather swears he's seen two creatures that fit the legendary description—and he has evidence. Sort of. Grandpa Earl may be a bit dotty, but when his neighbors invite a renowned anthropologist to disprove his theory, Abby decides to send the man packing…until she sees how hot he is.

Anthropology professor Roark Wallace can't risk news be­ing made of a Bigfoot sighting in the north woods—not with a local pack of werewolves to protect. Disproving the evidence should be easy, but ignoring Abby is not. Her fiery red hair makes him want to sit up and beg, and this obvious attraction is making the pack suspicious.…

Paperback: 288 pages
Publisher: Berkley Trade; 1 edition (October 4, 2011)
ISBN-10: 0425243117
ISBN-13: 978-0425243114

Wolf at the Door
by MaryJanice Davidson

The howlingly good spin-off of the Undead series from the New York Times bestselling author.

Rachel, a werewolf/accountant, is asked to keep one eye on Vampire Queen Betsy Taylor and the other peeled for a rogue werewolf who's itching to start a war. But her attention is mostly on a sexy, mysterious stranger she wishes she could trust.

Hardcover: 336 pages
Publisher: Tor Books (October 11, 2011)
ISBN-10: 0765322838
ISBN-13: 978-0765322838

The Dark at the End
by F. Paul Wilson

Bound by his promise to Glaeken, Jack has refrained from making any direct moves against Rasalom.  But things have changed so there's nothing holding Jack in check any longer.  Other changes are occurring as well.  Jack is healing at an accelerated rate–much like Glaeken did when he was immortal. This can only mean that Glaeken's time is almost up and when he dies, Jack takes his place.

Rasalom continues to plot against the Lady.  Twice she has died and returned; a third time and she will be gone, leaving a clear path for the Otherness to infiltrate this reality.  But Ernst Drexler, formerly Rasalom's go-to guy for logistical support, fears he will be left out in the cold when the Change comes. He forms an uneasy alliance with Jack, who is preparing to face their old enemy.  

Meanwhile, Dawn Pickering is searching for her supposedly dead baby.  The trail leads her to a mansion in a remote Long Island coastal town, where she discovers a truth she could have never imagined. …more

Hardcover: 320 pages
Publisher: Tor Books; First Edition edition (October 11, 2011)
ISBN-10: 076532718X
ISBN-13: 978-0765327185

Eyes to See (Jeremiah Hunt, #1)
by Joseph Nassise

In an urban fantasy that charts daring new territory in the field, Jeremiah Hunt has been broken by a malevolent force that has taken his young daughter and everything else of value in his life: his marriage, his career, his reputation. Desperate to reclaim what he has lost, Hunt finally turns to the supernatural for justice.

Abandoning all hope for a normal life, he enters the world of ghosts and even more dangerous entities from beyond the grave. Sacrificing his normal sight so that he can see the souls of the dead and the powers that stalk his worst nightmares, Hunt embarks upon a strange new career—a pariah among the living; a scourge among the dead; doomed to walk between the light of day and the deepest darkness beyond night.

His love for his departed daughter sustains him when all is most hopeless, but Hunt is cursed by something more evil than he can possibly imagine. As he descends into the maelstrom of his terrifying quest, he discovers that even his deepest fears are but prelude to yet darker deeds by a powerful entity from…more

Hardcover: 448 pages
Publisher: Harper Voyager (October 18, 2011)
ISBN-10: 0061714321
ISBN-13: 978-0061714320

Aloha from Hell (Sandman Slim, #3)
by Richard Kadrey

All is not right in L A. Lucifer is back in Heaven, God's on vacation, and an insane killer mounts a war against both Heaven and Hell. There's only one thing Stark can do—go back to the place where it all began, the place he thought he'd never have to see again. Hell.

That's just step one in a sure-to-be-suicidal plan that includes rescuing his long-lost love, stopping an insane serial killer, and preventing Heaven and Hell from completely destroying the other—or being destroyed by the demonic Kissi.

Sandman Slim has done the impossible before. But even for him, that's a bad list of business to undertake. And it's only the beginning.

Hardcover: 336 pages
Publisher: Luna; 1 edition (October 18, 2011)
ISBN-10: 0373803281
ISBN-13: 978-0373803286

Beauty and the Werewolf (Five Hundred Kingdoms, #6)
by Mercedes Lackey

The eldest daughter is often doomed in fairy tales. But Bella— Isabella Beauchamps, daughter of a wealthy merchant—vows to escape the usual pitfalls.

Anxious to avoid the Traditional path, Bella dons a red cloak and ventures into the forbidden forest to consult with "Granny," the local wise woman. But on the way home she's attacked by a wolf—who turns out to be a cursed nobleman! Secluded in his castle, Bella is torn between her family and this strange man who creates marvelous inventions and makes her laugh—when he isn't howling at the moon.

Breaking spells is never easy. But a determined beauty, a wizard (after all, he's only an occasional werewolf) and a little godmotherly interference might just be able to bring about a happy ending…

Hardcover: 480 pages
Publisher: Del Rey (October 18, 2011)
ISBN-10: 0345523318
ISBN-13: 978-0345523310

Love can never die.

Love conquers all, so they say. But can Cupid's arrow pierce the hearts of the living and the dead—or rather, the undead? Can a proper young Victorian lady find true love in the arms of a dashing zombie?

The year is 2195. The place is New Victoria—a high-tech nation modeled on the manners, mores, and fashions of an antique era. A teenager in high society, Nora Dearly is far more interested in military history and her country's political unrest than in tea parties and debutante balls. But after her beloved parents die, Nora is left at the mercy of her domineering aunt, a social-climbing spendthrift who has squandered the family fortune, and now plans to marry her niece off for money. For Nora, no fate could be more horrible—until she's nearly kidnapped by an army of walking corpses.

But fate is just getting started with Nora. Catapulted from …more

Mass Market Paperback: 288 pages
Publisher: Harlequin (October 18, 2011)
ISBN-10: 0373618700
ISBN-13: 978-0373618705

Lord of the Wolfyn (Royal House of Shadows, #3)
by Jessica Andersen

Once upon a time…the Blood Sorcerer vanquished the kingdom of Elden.

To save their children, the queen scattered them to safety and the king filled them with vengeance.

Only a magical timepiece connects the four royal heirs…and time is running out.…

For practical Reda Weston, nothing could explain how reading a sexy version of "Little Red Riding Hood" catapulted her into another realm—face-to-fang with the legendary wolf-creature who seduced women. A wolf who transformed into a dark, virile man….

Dayn cursed the Sorcerer that turned him wolfyn and damned him to a lonely fate. As a beast, he mated with women to gain strength.

Strength he needed to rescue his royal parents. But as a man, he craved Reda's heated, sizzling touch. With little time left, Dayn had to either embrace his wolf to save his kingdom…or fight it to save his woman.

Mass Market Paperback: 384 pages
Publisher: HQN Books (October 18, 2011)
ISBN-10: 0373776446
ISBN-13: 978-0373776443

A Vampire for Christmas (Includes: Sweetblood, #2.5)
by Caridad Piñeiro, Laurie London,Michele Hauf, Alexis Morgan

'Tis the season…for these darkly sexy tales.

All they want for Christmas is you…

It's the time of year for twinkling lights on trees and kisses under the mistletoe. Yet the passing of another year means nothing to the stunning immortals who lurk in the shadows of the new-fallen snow.

And they don't care if you've been naughty or nice.

Let four fanged lovers open your eyes to a passion you never dared to imagine. After all, there's no place like home for the holidays—and these dazzling vampires can't wait for an invitation.

Includes: Enchanted by Blood, Monsters Don't Do Christmas, When Herald Angels Sing, All I Want for Christmas.

Paperback: 354 pages
Publisher: Zebra (October 25, 2011)
ISBN-10: 1420109863
ISBN-13: 978-1420109863

Adam (Nightwalkers, #6)
by Jacquelyn Frank

Hunted by magic, beset by evil, the Nightwalkers face their darkest hour yet. And when the unthinkable happens, only one legendary male has the power, the will, to save them: Adam…

For 400 Years He Was Lost To Her, But He Is Hers Tonight…

From their first tantalizing touch, Jasmine knows he is different. What other lover could unlock her tight control, flood vampire senses jaded by a lifetime of decadent self indulgence? Centuries ago, when he disappeared without a trace, she had given up hope of ever fulfilling the promise of incomparable passion. But here he is, against the very laws of nature, ready to bring down their most vicious enemy, ready to bring her blood to the boiling point…if she will only let him.

Pleasure rules the night

Mass Market Paperback: 352 pages
Publisher: Orbit (October 25, 2011)
ISBN-10: 0316074160
ISBN-13: 978-0316074162

Angel Town (Jill Kismet, #6)
by Lilith Saintcrow

Jill Kismet is back from the grave in the final book of Lilith Saintcrow's action-packed urban fantasy series.

She wakes up in her own grave. She doesn't know who put her there, she doesn't know where she is, and she has no friends or family.

She only knows two things: She has a job to do: cleansing the night of evil. And she knows her name.

Mass Market Paperback: 384 pages
Publisher: Pocket Books (October 25, 2011)
ISBN-10: 1439188238
ISBN-13: 978-1439188231

Beauty Dates the Beast (Midnight Liasons, #1)
by Jessica Sims

WANTED

Single human female to join charming, wealthy, single male were-cougar for a night of romantic fun—and maybe more.

Me: The tall, sensuous, open-minded leader of my clan.

You: A deliciously curvy virgin who's intimately familiar with what goes bump in the night. Must not be afraid of a little tail. Prefer a woman who's open to exploring her animal nature. Interest in nighttime walks through the woods a plus.

My turn-ons include protecting you from the worst the supernatural world has to offer. Ready for an adventure? Give me a call.

Vampires and doppelgangers need not apply.

Hardcover: 320 pages
Publisher: William Morrow (October 25, 2011)
ISBN-10: 0062014072
ISBN-13: 978-0062014078

The Bite Before Christmas (Argeneau, #15.5; Night Huntress, #6.5)
by Lynsay Sands, Jeaniene Frost

In Lynsay Sands' "The Gift," Katricia Argeneau knows grey-eyed cop Teddy Brunswick is her life mate. She just needs to convince him they belong together, and being snowbound in a secluded cabin will make this a Christmas neither will forget.

It's "Home for the Holidays" in Jeaniene Frost's Night Huntress series. Cat and Bones may long to wrap presents and set up a tree, but this Christmas, an evil vampire and long-buried family secrets will threaten to take a bite out of their holiday cheer

Paperback: 330 pages
Publisher: Brava (October 25, 2011)
ISBN-10: 0758259255
ISBN-13: 978-0758259257

Claimed (Dark Protectors #2)
by Rebecca Zanetti

A Daring Rescue

Emma Paulsen is a geneticist driven by science. But she's also a psychic, so when a dark, good-hearted vampire frees her from the clutches of the evil Kurjans, she realizes he must be the man who's been haunting her dreams. But with a virus threatening vampires' mates, Emma may discover a whole new meaning of "lovesick". . .

A Deadly Decision

As King of the Realm, Dage Kayrs has learned to practice diplomacy. Still, it's taken three hundred years to find his mate, so he'll stop at nothing to protect her—even if it means turning his back on his own kind. . .

Mass Market Paperback: 368 pages
Publisher: Dell (October 25, 2011)
ISBN-10: 0440245737
ISBN-13: 978-0440245735

Darkness Rising (Dark Angels, #2)
by Keri Arthur

The sexy, thrilling adventures continue in bestselling author Keri Arthur's new Dark Angels series, starring half-werewolf/half-Aedh Risa Jones.

Risa will go to any lengths to avenge her mother's murder—even if it means making a pact with the most evil vampire she's ever met. Lethal and powerful, Madeline Hunter is leader of the vampire council, and will put her resources behind finding the killer—for a price. The venerable vampire requires the assistance of Risa's psychic powers. Quid pro quo.

Someone—or something—is targeting the elders of the local council, cursing the immortal vampires to rapidly age, sink into madness, and die. Risa must track down the vengeful being responsible. But Risa's father, a rogue Aedh priest, also enlists her in a dangerous mission. And not even the great Madeline Hunter may be able to protect her from the shadowy forces that desire nothing less than Risa's destruction.

Paperback: 368 pages
Publisher: St. Martin's Griffin (October 25, 2011)
ISBN-10: 031255219X
ISBN-13: 978-0312552190

Dead of Night: A Zombie Novel
by Jonathan Maberry

A prison doctor injects a condemned serial killer with a formula designed to keep his consciousness awake while his body rots in the grave.  But all drugs have unforeseen side-effects.  Before he could be buried, the killer wakes up.  Hungry.  Infected.  Contagious.  This is the way the world ends.  Not with a bang…but a bite.

Paperback: 320 pages
Publisher: Brava (October 25, 2011)
ISBN-10: 0758265875
ISBN-13: 978-0758265876

And you thought your job was hell. . .

Annie Lou Riddle had a plan: Move to New York City. Break into the fashion industry. Work her way to the top. Nowhere in that scenario did she expect to accidentally sell her soul in exchange for a job at Hot! Magazine. Oops.

Demons, it seems, aren't big on letting mortals off the hook. Now Annie is stuck working as assistant/personal slave to Finola White—diva extraordinaire, and glamorous she-devil. Whatever Finola wants, she gets, and she wants Annie to match her up with Nick Rossi, the gorgeous detective investigating shady doings at Hot!

Frankly, Annie sees the appeal. Nick is effortlessly sexy, rugged, charming—and the one man Annie should definitely not be flirting with, or kissing, or. . . Oops. But some loves are too devilishly hot to resist. . .

Mass Market Paperback: 384 pages
Publisher: Avon (October 25, 2011)
ISBN-10: 0061794732
ISBN-13: 978-0061794735

Ecstasy Untamed (Feral Warriors, #6)
by Pamela Palmer

They are called Feral Warriors—an elite band of immortals who can change shape at will. Sworn to rid the world of evil, consumed by sorcery and seduction, their wild natures are primed for release . . .

Shattered by recent nightmarish events, Hawke feels his bond with his animal spirit weakening—and once it breaks, he's finished. The arrival of Faith sends his life spinning even further out of control, for although she delights him and enflames his deepest primal passions, she's promised to Maxim, the newest Feral Warrior.

Faith is drawn to Hawke from the start, but Maxim holds her in his thrall and has secretly bent her to his malevolent will. Though gravely damaged, Hawke is the only one who can end Faith's slavery and protect the Feral Warriors from Maxim's evil designs. But first they both must embrace the wild . . . and surrender body and soul to a forbidden, all-consuming ecstasy.

Mass Market Paperback: 416 pages
Publisher: Harper Voyager (October 25, 2011)
ISBN-10: 0061986380
ISBN-13: 978-0061986383

Extinction Agenda (Skinners, #6)
by Marcus Pelegrimas

The human race is under siege—with shapeshifters, vampires, and half-blood werewolves freely prowling the streets of the world's cities . . . and Full Bloods about to descend en masse from out of the dark wilderness. The police and the military are helpless, and only the Skinners can forestall the tactical nuke strikes the Army has planned as a last resort.

Skinners, partners, lovers, Paige Strobel and Cole Warnecki know Armageddon is at hand, and seek a union with the mysterious European blood hunters, the Gypsy Amriany, as a final, desperate means to preventing the monster apocalypse. But power-mad traitors from the ranks of their own kind could doom humanity's valiant efforts to survive. And the only possible outcome at the end of the ultimate war is total extinction. But for whom . . . or what?

Mass Market Paperback: 432 pages
Publisher: Orbit (October 25, 2011)
ISBN-10: 031608476X
ISBN-13: 978-0316084765

Flesh and Blood (House of Comarré, #2)
by Kristen Painter

Those born into the comarré life produced blood in rich, pure, powerful abundance…

With the Ring of Sorrows still missing, and the covenant between othernaturals and mortals broken, Chrysabelle and Malkolm's problems are just beginning. Chrysabelle still owes Malkolm for his help, but fulfilling that debt means returning to Corvinestri, the hidden vampire city where neither is welcome.

Hardcover: 320 pages
Publisher: Harper Voyager (October 25, 2011)
ISBN-10: 0061974331
ISBN-13: 978-0061974335

The Hollows Insider
by Kim Harrison

Welcome to the Hollows—Kim Harrison's remarkable shadow world of vampires, pixies, demons…and one unstoppable bounty hunter witch named Rachel Morgan. The Hollows Insider is your guide through the dark mysteries of this grimly twisted Cincinnati—featuring maps and illustrations, spells and character profiles, and much more, including an all-new Rachel Morgan short story. Fans of New York Times bestseller Harrison will not want to miss The Hollows Insider, a visitor's handbook to this creepy capital of the urban fantasy universe—on the same alternate globe, perhaps, as Charlaine Harris's vampire-ridden Louisiana, Jim Butcher's sinister Chicago, and Patricia Brigg's shape-shifting Pacific Northwest.

Paperback: 390 pages
Publisher: Pyr (October 25, 2011)
ISBN-10: 1616145293
ISBN-13: 978-1616145293

Mirror Maze
by Michaele Jordan

Jacob Aldridge is still devastated by the death of his fiancee when he suddenly encounters her doppelganger. Livia Aram's uncanny resemblance to the late Rhoda Carothers so transcends coincidence that Jacob becomes obsessed with her. The intensity of his passion terrifies her until her compassion is roused by his desperate plight. A demon is stalking him, a succubus-like entity that feeds on human pain and desire. With the help of Jacob's sister, Cecily, and Livia's guardian, the mysterious Dr. Chang, can they overcome the demon before all is lost?

Hardcover: 384 pages
Publisher: William Morrow (October 25, 2011)
ISBN-10: 0061558265
ISBN-13: 978-0061558269

The Night Eternal (The Strain Trilogy, #3)
by Guillermo del Toro, Chuck Hogan

The nail-biting conclusion to The Strain Trilogy, from the world-famous director of Pan's Labyrinth and Hellboy.The night belongs to them, and it will be a night eternal…After the blasts, it was all over. Nuclear Winter has settled upon the earth. Except for one hour of sunlight a day, the whole world is plunged into darkness. It is a near-perfect environment for vampires. They have won. It is their time.Almost every single man, woman and child has been enslaved in vast camps across the globe. Like animals, they are farmed, harvested for the sick pleasure of the Master Race.Almost, but not all. Somewhere out there, hiding for their lives, is a desperate network of free humans, continue the seemingly hopeless resistance. Everyday people, with no other options – among them Dr Ephraim Goodweather, his son Zack, the veteran exterminator Vassily, and former gangbanger Gus.To be free, they need a miracle, they need divine intervention. But Salvation can be a twisted game – one in which they may be played like pawns in a battle of Good and Evil. And at what cost…?

Paperback: 304 pages
Publisher: Kensington (October 25, 2011)
ISBN-10: 0758261586
ISBN-13: 978-0758261588

The Real Werewives of Vampire County
by Alexandra Ivy, Angie Fox, Tawny Taylor, Jess Haines

Drama. Scandal. Secrets. And a whole lot of supernatural goings-on.

"Where Darkness Lives" by Alexandra Ivy – No one's more surprised than Sophia when she's struck by an unfamiliar maternal urge to move near her daughters. But instead of being greeted by a welcome committee, she's targeted by kidnappers…and saddled with a gorgeous bodyguard on a mission to protect – and seduce…

"Murder on Mysteria Lane" by Angie Fox – When a werewolf trophy wife is found dead in Vampire County, Heather McPhee goes undercover to investigate. Heather's never been a mascara-and-manicures sort of girl, but she's willing to learn. Especially with sexy vampire detective Lucien Mead posing as her husband…

"What's Yours is Mine" by Jess Haines – Still Waters is like many other exclusive gated communities – except that it's home to one of the largest werewolf packs in the state. But Tiffany Winters isn't frightened of her big, bad new neighbours. In fact, she…more

Paperback: 320 pages
Publisher: Ace (October 25, 2011)
ISBN-10: 1937007014
ISBN-13: 978-1937007010

The Shadow Reader (McKenzie Lewis #1)
by Sandy Williams

There can only be one allegiance.
It's her time to choose.

Some humans can see the fae. McKenzie Lewis can track them, reading the shadows they leave behind. But some shadows lead to danger. Others lead to lies.

A Houston college student trying to finish her degree, McKenzie has been working for the fae king for years, tracking vicious rebels who would claim the Realm. Her job isn't her only secret. For just as long, she's been in love with Kyol, the king's sword-master—and relationships between humans and fae are forbidden.

But any hope for a normal life is shattered when she's captured by Aren, the fierce and uncompromising rebel leader. He teaches her the forbidden fae language and tells her dark truths about the Court, all to persuade her to turn against the king. Time is running out, and as the fight starts to claim human lives, McKenzie has no choice but to decide once and for all whom to trust and where she ultimately stands in the face of a cataclysmic civil war.

Mass Market Paperback: 432 pages
Publisher: Pocket Books (October 25, 2011)
ISBN-10: 1451620926
ISBN-13: 978-1451620924

Trance (MetaWars, #1)
by Kelly Meding

Kelly Meding's war-ravaged Los Angeles is ground zero for the ultimate Meta human showdown in this sexy, action-packed new series.

Fifteen years ago, Teresa "Trance" West was a skilled telepath and a proud member of the Ranger Corps. But ever since the Rangers were inexplicably rendered powerless at the climax of the devastating Meta War, she's bounced from one dead-end job to another. Now her powers have reappeared just as mysteriously as they vanished— only they're completely transformed and more potent than ever. And they're threatening to destroy her.

Trance heads to Los Angeles to track down the surviving Rangers and discover who restored her powers—and why—but a phantom enemy is determined to kill them before they can reassemble. As they dodge his deadly attacks and come to terms with their new role as heroes, Trance and the rest of the team set out to annihilate the sinister madman . . . only to discover their own powers are his greatest weapons.

Hardcover: 144 pages
Publisher: Subterranean (October 31, 2011)
ISBN-10: 159606398X
ISBN-13: 978-1596063983

The Curse of Four
by Caitlin Kittredge

Subterranean Press is proud to present Caitlin Kittredge's first novella-length foray into her Black London series, with an all-original tale of dark magic and darker shadows.

Jack Winter used to be a bad man, but he left black magic and wickedness behind him for a simpler life exorcising ghosts in London. Then Fiona Hannigan, the girl he abandoned to a life of depraved sorcery, turns up murdered and it's not long before Jack finds himself accused of the crime, along with three other slayings. Someone is hunting London's black magicians–and they've decided Jack is going to pay the price.

Running from the police and pursued by his own ghosts, Jack must go back to the supernatural underworld he left behind to find who wanted Fiona dead, who framed him for the deed and why the spirit of Aleister Crowley is turning up in his living room. Because it's not just Jack's ghosts who are running free in London–older, …more
22 YA Titles
Reading level: Young Adult
Hardcover: 368 pages
Publisher: Harry N. Abrams (October 1, 2011)
ISBN-10: 0810984202
ISBN-13: 978-0810984202

Danny Lopez is new in town. He made a mistake back home in Las Vegas, and now he has landed at an experimental school in Colorado for "tough cases." At the Cobalt Charter School, everything is scripted—what the teachers say, what the students reply—and no other speaking is allowed. This supercontrolled environment gives kids a second chance to make something of themselves. But with few freedoms, the students become sitting ducks for a killer determined to "clean up" Colorado Springs.

Reading level: Young Adult
Hardcover: 288 pages
Publisher: Clarion Books; None edition (October 3, 2011)
ISBN-10: 0547435606
ISBN-13: 978-0547435602

In the Forests of the Night (Goblin Wars, #2)
by Kersten Hamilton

The battle against goblinkind continues . . . but which side will Teagan be on?

Teagan, Finn, and Aiden have made it out of Mag Mell alive, but the Dark Man's forces are hot on their heels. Back in Chicago, Tea's goblin cousins show up at her school, sure she will come back to Mag Mell, as goblin blood is never passive once awoken. Soon she will belong to Fear Doirich and join them. In the meantime, they are happy to entertain themselves by trying to seduce, kidnap, or kill Tea's family and friends. Tea knows she doesn't have much time left, and she refuses to leave Finn or her family to be tortured and killed. A wild Stormrider, born to rule and reign, is growing stronger inside her. But as long as she can hold on, she's still Teagan Wylltson, who plans to be a veterinarian and who heals the sick and hurting. The disease that's destroying her—that's destroying them all—has a name: Fear Doirich. And Teagan Wylltson is not going to let him win.

Reading level: Young Adult
Paperback: 400 pages
Publisher: Berkley Trade; 1 edition (October 4, 2011)
ISBN-10: 0425243095
ISBN-13: 978-0425243091

The Blood Coven Vampires, Volume 1
by Mari Mancusi

The first two Blood Coven Vampire novels-now in one volume.

Boys That Bite
When Sunny McDonald's sister drags her to Club Fang, all she expects is a bunch of Goth kids playing at being vampires. But when a tall, handsome stranger mistakes Sunny for her dark-side-loving twin and bites her on the neck, she realizes his fangs are real-and deadly…

Stake That
Rayne McDonald had it all figured out: become the vampire mate of the Blood Coven master and live the high life for all eternity. But now, not only is Rayne fangless, but she discovers she's destined to be a vampire slayer instead…and sexy vampire bad boy Jareth keeps getting in her way.

Reading level: Young Adult
Paperback: 352 pages
Publisher: HarperTeen (October 4, 2011)
ISBN-10: 0062027875
ISBN-13: 978-0062027870

Carrier of the Mark (Carrier Trilogy, #1)
by Leigh Fallon

Their love was meant to be.

When Megan Rosenberg moves to Ireland, everything in her life seems to fall into place. After growing up in America, she's surprised to find herself feeling at home in her new school. She connects with a group of friends, and she is instantly drawn to darkly handsome Adam DeRís.

But Megan is about to discover that her feelings for Adam are tied to a fate that was sealed long ago—and that the passion and power that brought them together could be their ultimate destruction.

Reading level: Young Adult
Hardcover: 336 pages
Publisher: HarperCollins (October 4, 2011)
ISBN-10: 0062048503
ISBN-13: 978-0062048509

Eve (The Eve Trilogy, #1)
by Anna Carey

Where do you go when nowhere is safe?

Sixteen years after a deadly virus wiped out most of Earth's population, the world is a perilous place. Eighteen-year-old Eve has never been beyond the heavily guarded perimeter of her school, where she and two hundred other orphaned girls have been promised a future as the teachers and artists of the New America. But the night before graduation, Eve learns the shocking truth about her school's real purpose—and the horrifying fate that awaits her.

Fleeing the only home she's ever known, Eve sets off on a long, treacherous journey, searching for a place she can survive. Along the way she encounters Arden, her former rival from school, and Caleb, a rough, rebellious boy living in the wild. Separated from men her whole life, Eve has been taught to fear them, but Caleb slowly wins her trust . . . and her heart. He promises to protect her, but when soldiers begin hunting them, Eve must choose between true love and her life.

Reading level: Young Adult
Hardcover: 448 pages
Publisher: Simon & Schuster Books For Young Readers (October 4, 2011)
ISBN-10: 1442426640
ISBN-13: 978-1442426641

Silence (Hush, Hush, #3)
by Becca Fitzpatrick

The noise between Patch and Nora is gone. They've overcome the secrets riddled in Patch's dark past…bridged two irreconcilable worlds…faced heart-wrenching tests of betrayal, loyalty and trust…and all for a love that will transcend the boundary between heaven and earth. Armed with nothing but their absolute faith in one another, Patch and Nora enter a desperate fight to stop a villain who holds the power to shatter everything they've worked for—and their love—forever.

Hardcover: 224 pages
Publisher: Indigo (October 6, 2011)
ISBN-10: 1780620098
ISBN-13: 978-1780620091

Midwinterblood
by Marcus Sedgwick

Have you ever had the feeling that you've lived another life? Been somewhere that has felt totally familiar, even though you've never been there before, or felt that you know someone well, even though you are meeting them for the first time? It happens. In 2073 on the remote and secretive island of Blessed, where rumour has it that no one ages and no children are born, a visiting journalist, Eric Seven, and a young local woman known as Merle are ritually slain. Their deaths echo a moment ten centuries before, when, in the dark of the moon, a king was slain, tragically torn from his queen. Their souls search to be reunited, and as mother and son, artist and child, forbidden lovers, victims of a vampire they come close to finding what they've lost. In a novel comprising seven parts, each influenced by a moon – the flower moon, the harvest moon, the hunter's moon, the blood moon – this is the story of Eric and Merle whose souls have been searching for each other since their untimely parting. …more

Reading level: Young Adult
Paperback: 400 pages
Publisher: St. Martin's Griffin; First Edition edition (October 11, 2011)
ISBN-10: 0312624689
ISBN-13: 978-0312624682

Awake at Dawn (Shadow Falls, #2)
by C.C. Hunter

Now that she's settled in at Shadow Falls Camp, Kylie Galen's determined to discover the extent of her supernatural abilities.  But with a ghost insisting someone Kylie loves is about die, a rogue vampire on a murdering rampage, and her sixth sense telling her someone is watching her, Kylie's quest for answers is quickly put on hold.

To make matters worse, just when she's about to give her heart to Derek, a half-fairy, he starts pulling away.  When Lucas, a werewolf with whom Kylie shares a secret past, returns, Kylie's feels more conflicted than ever. Her weekend with her mom should have been the just the break Kylie needs, but it turns out to be her breaking point.  Someone from the dark side of the supernatural world has plans for Kylie–and it'll take all her resources to get back to Shadow Falls alive…

Reading level: Young Adult
Hardcover: 368 pages
Publisher: Simon & Schuster Books For Young Readers (October 11, 2011)
ISBN-10: 1442408553
ISBN-13: 978-1442408555

Devoted (Elixir, #2)
by Hilary Duff, Elise Allen

Since Sage was kidnapped, Clea has no way of knowing if he is alive or dead. And even though she has only just discovered they were soulmates, she feels like a part of her is lost forever. What's worse, she can't even turn to her best friend Ben—because every time she looks at him, all she sees is his betrayal.

But waiting for something to happen is not an option, so Clea is ready for action. Suffering through dreams of seeing Sage with another woman, she makes an uneasy alliance with Sage's enemies and sets out to be reunited with Sage…in this life or the next.

Reading level: Young Adult
Hardcover
Publisher: Candlewick (October 11, 2011)
ISBN-10: 0763653861
ISBN-13: 978-0763653866

Frost (Stork, #2)
by Wendy Delsol

In this sequel to STORK, Katla Leblanc has to employ her grit, spirit, and special gifts to rescue the boy she loves.

After the drama of finding out that she's a Stork, a member of an ancient and mystical order of women, and that her boyfriend, Jack, is a descendent of the Winter People able to control the weather, Katla Leblanc is delighted when all signs point to a busy and peaceful Christmas. That is, until the snowstorm Jack summons as a gift to Katla turns into the storm of the century, attracting Brigid, a gorgeous scientist who, in turn, attracts Jack. Between the school play, a bedridden, pregnant mother's to-do lists, and keeping an eye on her aging grandfather, Katla doesn't have time to question Brigid's motives or deal with Jack's increasingly cold behavior. But Katla's suspicions mount when Jack joins Brigid on a research expedition to Greenland, and when the two of them go missing, it becomes clear that Katla is the only one who can save her beloved Jack from the Snow Queen who holds him prisoner. Adventure, romance, and myth combine in this winter escapade for teens who like a bit of fire with their ice.

Reading level: Young Adult
Hardcover: 320 pages
Publisher: HarperTeen (October 11, 2011)
ISBN-10: 0061651052
ISBN-13: 978-0061651052

The Goblin War (Goblin Wood, #3)
by Hilari Bell

Hilari Bell's thrilling finale to the Goblin trilogy! Alliances are once again tested, and the fate of the entire kingdom rests in the hands of some unexpected heroes.

A multitude of vicious barbarians is out to take over the Realm. The only ones who know what it will take to stop them are teenage hedgewitch Makenna, former knight Tobin, his well-meaning but often naïve younger brother, Jeriah—and a whole lot of goblins. They'll need to work together to formulate a plan. The answer lies with the Otherworld Spirits and also with the blood amulets that give infinite power to the barbarians. The question is: Can they band together and save the Realm in time?

Readers will relish the intricate politics, high adventure, and intensely satisfying conclusion to this epic trilogy. Master storyteller Hilari Bell's world-building fantasy-adventure has just the right combination of complexity and accessibility and will appeal to fans of Kristin Cashore's Graceling

Reading level: Young Adult
Hardcover: 272 pages
Publisher: EgmontUSA (October 11, 2011)
ISBN-10: 1606841734
ISBN-13: 978-1606841730

Tris & Izzie
by Mette Ivie Harrison

A modern retelling of the German fairytale "Tristan and Isolde", Tris and Izzie is about a young witch named Izzie who is dating Mark King, the captain of the basketball team and thinks her life is going swimmingly well. Until — she makes a love potion for her best friend Brangane and then ends up taking it herself accidentally, and falling in love with Tristan, the new guy at school.

Reading level: Young Adult
Hardcover: 288 pages
Publisher: Delacorte Books for Young Readers (October 11, 2011)
ISBN-10: 0385738544
ISBN-13: 978-0385738545

Unforsaken (Banished, #2)
by Sophie Littlefield

Hailey Tarbell is no typical girl. As one of the Banished who arrived from Ireland generations ago, Hailey has the power to heal—and, as she recently learned, to create zombies if she heals someone too late. But now, Hailey is finally getting a chance at a normal life. After realizing the good and bad sides of her power, Hailey has survived the unimaginable to settle with her aunt, Prairie, and her little brother, Chub, in the suburbs of Milwaukee. Finally Hailey has a loving family, nice clothes, and real friends. But her safe little world is blown apart when she tries to contact her secret boyfriend, Kaz—and alerts the incredibly dangerous man who's looking for her to her true whereabouts.

Reading level: Young Adult
Hardcover: 528 pages
Publisher: Little, Brown Books for Young Readers (October 18, 2011)
ISBN-10: 0316123528
ISBN-13: 978-0316123525

Beautiful Chaos (Caster Chronicles, #3)
by Kami Garcia, Margaret Stohl

Ethan Wate thought he was getting used to the strange, impossible events happening in Gatlin, his small Southern town. But now that Ethan and Lena have returned home, strange and impossible have taken on new meanings. Swarms of locusts, record-breaking heat, and devastating storms ravage Gatlin as Ethan and Lena struggle to understand the impact of Lena's Claiming. Even Lena's family of powerful Supernaturals is affected – and their abilities begin to dangerously misfire. As time passes, one question becomes clear: What – or who – will need to be sacrificed to save Gatlin?

For Ethan, the chaos is a frightening but welcome distraction. He's being haunted in his dreams again, but this time it isn't by Lena – and whatever is haunting him is following him out of his dreams and into his everyday life. Even worse, Ethan is gradually losing pieces of himself – forgetting names, phone numbers, even memories. He doesn't know why, and most days he's too afraid to ask.

Sometimes there isn't just one answer or one choice. Sometimes there's no going back. And this time there won't be a happy ending.

Hardcover: 120 pages
Publisher: Sea Lion Books (October 18, 2011)
ISBN-10: 0983613117
ISBN-13: 978-0983613114

Hush, Hush (Hush, Hush: The Graphic Novel, #1)
by Becca Fitzpatrick, Jennyson Rosero

For Nora Grey, romance was not part of the plan. She's never been particularly attracted to the boys at her school, no matter how much her best friend, Vee, pushes them at her. Not until Patch came along. With his easy smile and eyes that seem to see inside her, Nora is drawn to him against her better judgment. But after a series of terrifying encounters, Nora's not sure who to trust. Patch seems to be everywhere she is, and to know more about her than her closest friends. She can't decide whether she should fall into his arms or run and hide. And when she tries to seek some answers, she finds herself near a truth that is way more unsettling than anything Patch makes her feel. For Nora is right in the middle of an ancient battle between the immortal and those that have fallen – and, when it comes to choosing sides, the wrong choice will cost her life!

Reading level: Young Adult
Hardcover: 416 pages
Publisher: Scholastic Press (October 18, 2011)
ISBN-10: 054522490X
ISBN-13: 978-0545224901

The Scorpio Races
by Maggie Stiefvater

It happens at the start of every November: the Scorpio Races. Riders attempt to keep hold of their water horses long enough to make it to the finish line. Some riders live. Others die.

At age nineteen, Sean Kendrick is the returning champion. He is a young man of few words, and if he has any fears, he keeps them buried deep, where no one else can see them.

Puck Connolly is different. She never meant to ride in the Scorpio Races. But fate hasn't given her much of a chance. So she enters the competition — the first girl ever to do so. She is in no way prepared for what is going to happen.

Reading level: Young Adult
Hardcover: 480 pages
Publisher: Simon Pulse (October 18, 2011)
ISBN-10: 144242110X
ISBN-13: 978-1442421103

Swear (Swoon, #2)
by Nina Malkin

A promise broken. A bond betrayed.

It's been six months since ghost-turned golem Sinclair Youngblood Powers confessed his love, stole Dice's heart, and disappeared from Swoon, perhaps from existence. Despite the hurt, Dice has been moving steadily toward ordinary. Dreams of Sin still plague and pleasure her sleep, and the mark of Sin's love remains on her skin, still sore. But Dice has been throwing herself into music, finding solace in song and sometimes even in the arms of her band mate, Tosh. Life seems almost…normal. The last thing Dice wants is to mess with anything remotely supernatural. But when her best friend's boyfriend goes missing, Dice has no choice but to become very much involved. She knows that his disappearance was no accident, and it somehow has everything to do with Sin. Because Dice can feel it: Sin is back. And the promises and deceptions he left in his wake have returned to haunt him.

What do you do when an oath of devotion threatens to destroy the one you love?

Reading level: Young Adult
Hardcover: 240 pages
Publisher: Bloomsbury USA Childrens (October 25, 2011)
ISBN-10: 1599904349
ISBN-13: 978-1599904344

Between the Sea and Sky
by Jaclyn Dolamore

For as long as Esmerine can remember, she has longed to join her older sister, Dosinia, as a siren–the highest calling a mermaid can have. When Dosinia runs away to the mainland, Esmerine is sent to retrieve her. Using magic to transform her tail into legs, she makes her way unsteadily to the capital city. There she comes upon a friend she hasn't seen since childhood–a dashing young man named Alandare, who belongs to a winged race of people. As Esmerine and Alandare band together to search for Dosinia, they rekindle a friendship . . . and ignite the emotions for a love so great, it cannot be bound by sea, land, or air.

Reading level: Young Adult
Paperback: 432 pages
Publisher: Harlequin; Original edition (October 25, 2011)
ISBN-10: 0373210353
ISBN-13: 978-0373210350

Crave (The Clann, #1)
by Melissa Darnell

Savannah Colbert has been shunned all her life by the kids of the Clann. And when she undergoes some drastic changes after a strange illness, Savannah learns secrets about the group and about herself—dangerous secrets. For the Clann are powerful magic users, and Savannah herself is half Clann and half vampire—a forbidden, unheard of combination. Falling for Clann golden boy Tristan Coleman isn't just a bad idea—it could be deadly if anyone finds out. But her attraction to Tristan—and his to her—isn't something either of them can resist for long.

Reading level: Young Adult
Hardcover: 336 pages
Publisher: St. Martin's Griffin; First Edition edition (October 25, 2011)
ISBN-10: 0312650256
ISBN-13: 978-0312650254

Destined (House of Night Series #9)
by P.C. Cast, Kristin Cast

In Destined, the forces of Light and Dark collide as their epic struggle focuses on Tulsa's House of Night. Zoey is home where she belongs, safe with her Guardian Warrior, Stark, by her side and preparing to face off against Neferet. Kalona has released his hold on Rephaim, and, through Nyx's gift of a human form, he and Stevie Rae are finally able to be together if Rephaim can truly walk the path of the Goddess and stay free of his father's shadow.

But is Zoey really safe? Does she truly know those who are closest to her? And will love win when it is tested by the very soul of Darkness? Find out what s destined in the next thrilling chapter of the House of Night series

Reading level: Young Adult
Paperback: 400 pages
Publisher: Harlequin; Original edition (October 25, 2011)
ISBN-10: 0373210361
ISBN-13: 978-0373210367

The Iron Knight (Iron Fey, #4)
by Julie Kagawa

My name—my True Name—is Ashallayn'darkmyr Tallyn.

I am the last remaining son of Mab, Queen of the Unseelie Court. And I am dead to her.

My fall began, as many stories do, with a girl…

Reading level: Young Adult
Hardcover: 416 pages
Publisher: HarperTeen (October 25, 2011)
ISBN-10: 0062017683
ISBN-13: 978-0062017680

Phantom (The Vampire Diaries: The Hunters, #1)
by L.J. Smith

The past is never far. . . .

Elena Gilbert and her friends saved Fell's Church from evil spirits bent on destroying it, but the town's freedom came at a price: Damon Salvatore's life.

Damon's death changes everything. He and his vampire brother, Stefan, had been locked in a vicious battle for Elena's heart. Now that he's gone, Elena and Stefan can finally be together. So why can't Elena stop dreaming of Damon? As Elena's feelings for Damon grow, a new darkness is brewing in Fell's Church. Elena has been to hell and back, but this demon is like nothing she's ever seen. Its only goal is to kill Elena and everyone she loves.
---
Authors/Publishers: have a book coming out soon?
Contact us to schedule a visit/review/giveaway
Please leave a comment if we missed a title and we will update this post.