It's the last Friday of the month which means it's time to check out what we're going to be reading next month in: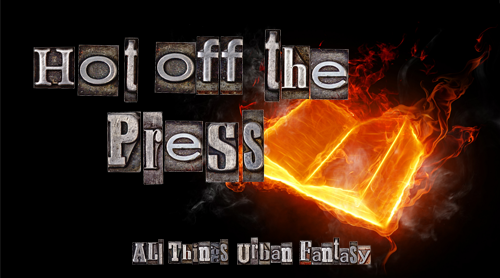 Me: Done!
My TBR Pile: Done with what?
Me: The Hot Off The Press post for August.
My TBR Pile: How many?
Me: Oh, um…not that many.
My TBR Pile: How many?
Me: Just a few.  Hardly any at all.
My TBR Pile:
Me: Okay, I guess there are a few more than last month.
My TBR Pile: Tell. Me. The. Number.
Me: …82
My TBR Pile: You bitch.
Me: You act like I'm going to add them all to you!
My TBR Pile: Aren't you?
Me: No! …Well, not all of them.
My TBR Pile:
Me: Hey, it's not like its my fault.  Really you should be blaming Penguin Books, St. Martin's Press, Harper Collins, Harlequin, Tor, Simon & Schuster, Flux, Bloomsbury, Entangled Publishing, Sourcebooks Casablanca, Random House, Nightshade Books, Baen, Angry Robot, Kensington, Scholastic—
My TBR Pile: If you name another publisher I will beat you to death with your books.  And so help me if you start listing imprints.
Me: Look I'm sorry, but this is kind of your job.  You are my 'To Be Read' pile.
My TBR Pile: And that's all I am to you? 
Me: Don't make this any more awkward than it already is.
My TBR Pile: At least tell me how many you are adding.  Please.  I'd rather find out now. From you.
Me: Well, you already know which ones they've sent us, but I'm going to have to pick up at least a few from my wishlist—
My TBR Pile: You dare say that word to me?
Me: Oops.
My TBR Pile: And Julia?
Me: That's between her and her TBR pile.
My TBR Pile: I really hate you sometimes.
Me: I know.  And I resent you sometimes too.  I am sorry, but—
My TBR Pile: But not enough to change.
Me: No.
My TBR Pile: One day.  One day all the TBR piles will say 'Enough!'  One day we will rise up against you.  One day you will know the impotent rage that I feel every last Friday of the month.  One day…
—————————————–
*Release dates are subject to change.  Many of the descriptions have been truncated for space.  Clicking the 'more' link will take you to that title's Goodreads page where the full description may be read. 
August (55 Adult Titles)
Paperback: 432 pages
Publisher: Sourcebooks Landmark; Original edition (August 1, 2011)
ISBN-10: 1402255403
ISBN-13: 978-1402255403

Plain Fear: Forsaken
by Leanna Ellis

"Not Death, But Love."
Pain choked off anymore words. She grabbed the cold stone marker for support, splayed her hands across its front as a sob wrenched free from her chest.

Although she knows that the Amish way is to move on from grief, on to a new season, Hannah cannot move on from Jacob, who was taken too soon.

Jacob's brother Levi also cannot move on-his love for Hannah burns just as strong as ever. But he knows how much Hannah loved his brother, and the event that took Jacob from them.
And it's a secret he must take to his grave.

So when a mysterious stranger comes to their community, he too carries a secret; one that will force Hannah to choose between light and dark, between the one she wants to love and a new yearning she fears to embrace.

Mass Market Paperback: 416 pages
Publisher: Sourcebooks Casablanca; Original edition (August 1, 2011)
ISBN-10: 1402236530
ISBN-13: 978-1402236532

The Lady of the Storm (The Elven Lords, #2)
by Kathryne Kennedy

Acclaimed for her world-building, in Kathryne Kennedy's new series love miraculously prevails over strife.

Storm lord's daughter Cecily Sutton's powers over sea and sky have put her life at risk. Giles Beaumont is reluctant to protect her, until he falls under her enchanting spell…

Mass Market Paperback: 384 pages
Publisher: Bantam; Original edition (August 2, 2011)
ISBN-10: 0345525779
ISBN-13: 978-0345525772

Another Kind of Dead (Dreg City, #3)
by Kelly Meding

She can heal her own wounds. She can nail a monster to a wall. But there's one danger Evangeline Stone never saw coming.

Been there. Done that. Evy Stone is a former Dreg Bounty Hunter who died and came back to life with some extraordinary powers. Now all but five people in the world think she is dead again, this time for good—immolated in a factory fire set specifically for her. Evy and Wyatt, her partner/lover/friend, can no longer trust their former allies, or even the highest echelons of the Triads—the army of fighters holding back from an unsuspecting public a tide of quarreling, otherworldly creatures—they can trust only each other. Because when the Triads raided a macabre, monster-filled lab of science experiments and hauled away the remnants, they failed to capture their creator: a brilliant, vampire-obsessed scientist with a wealth of powerful, anti-Dreg weaponry to trade for what he desires most of all—Evy Stone: alive and well, and the key to his ultimate experiment in mad science.

Mass Market Paperback: 384 pages
Publisher: St. Martin's Paperbacks; Original edition (August 2, 2011)
ISBN-10: 0312624719
ISBN-13: 978-0312624712

Blood Cursed (Shadowfae Chronicles, #4)
by Erica Hayes

To a vampire, nothing is sweeter than bloodfairy essence—and Ember is the most sought-after fairy on the underworld circuit. Selling her blood to the highest bidder—and robbing her clients in the process—Ember has unwittingly become a target of dark and dangerous forces. Her enemies are everywhere. And if she hopes to survive, she needs protection…

Diamond is a glassfairy who, for better or worse, knows his way around the vampire underworld. Smooth as silk and tougher than trolls, Diamond is Ember's only chance to keep her magical blood inside her body, where it belongs. But he also poses a threat to Ember, a strange kind of danger she's never experienced before: She's falling in love with him…

Paperback: 253 pages
Publisher: Entangled Publishing, LLC (August 2, 2011)
ISBN-10: 1937044157
ISBN-13: 978-1937044152

Blood of the Demon (Demons of Infernum, Book 1)
by Rosalie Lario

Keegan lives to exact revenge on the evil demon who sired and abused him. When his father devises a plan to bring on the apocalypse, he and his three half-brothers, interdimensional bounty hunters for the Elden Council, are charged with capturing and delivering their father for punishment.

Art gallery owner Brynn Meyers has no idea that her ability to read memories embedded in objects and drain people of their life force means she has demon ancestry. Unfortunately for Brynn, she's also the key to raising an ancient zombie army, which puts her on every demon's Most Wanted List.

And no one wants her more than Keegan's father.

Keegan must protect Brynn from his father by any means necessary, but he'll have to learn to harness the other half of his genetics—the far deadlier, uncontrollable half—when he starts to fall for the one woman standing between him and the vengeance he so desperately seeks. The one woman he'll never be able to resist.

Paperback: 400 pages
Publisher: Signet; Original edition (August 2, 2011)
ISBN-10: 0451234294
ISBN-13: 978-0451234292

Blood Hunt (Sentinel Wars, #5)
by Shannon K. Butcher

Hope appeared out of nowhere, naked and alone, a woman without a past. The only thing she knows is that she is imbued with a strange power. It's in her blood. And two men want to posses it. One is Logan, a Sanguiner demon-fighter who needs Hope's essence to survive. The other is Krag, a Synestryn lord whose desire is to enslave Hope, and drain her of the lifeforce. When Hope and Logan both fall prey to Krag, a powerful desire grows between them. But is it enough to thwart their captor's diabolical plan and his demon warriors, and survive a vampire's destiny written in blood?

Mass Market Paperback: 384 pages
Publisher: Signet; Original edition (August 2, 2011)
ISBN-10: 0451234332
ISBN-13: 978-0451234339

Darkness Descending (Vampire Armageddon, #1)
by Devyn Quinn

Fallen angels in the form of vampires are infecting humans one by one, creating an army fit for Armageddon. Jesse Burke, driven by vengeance to destroy the vampiric angels, has been protecting New Orleans from the onslaught, unaware that she has a much greater destiny awaiting her in the face of the oncoming apocalypse…

Hardcover: 368 pages
Publisher: Roc Hardcover (August 2, 2011)
ISBN-10: 0451463986
ISBN-13: 978-0451463982

Downpour (Greywalker, #6)
by Kat Richardson

Harper Blaine is on the mend, but evil never rests-in the latest novel from the national bestselling author of Labyrinth.

After being shot in the back and dying-again- Greywalker Harper Blaine's only respite from the chaos is her work. But while conducting a pre-trial investigation in the Olympic Peninsula, she sees a ghostly car accident whose victim insists that he was murdered and that the nearby community of Sunset Lakes is to blame.

Harper soon learns that the icy waters of the lake hide a terrible power, and a host of hellish beings under the thrall of a sinister cabal that will use the darkest of arts to achieve their fiendish ends…

Paperback: 320 pages
Publisher: Berkley; Original edition (August 2, 2011)
ISBN-10: 0425243672
ISBN-13: 978-0425243671

Master of Shadows (Mageverse, #12)
by Angela Knight

Court seducer La Belle Coeur has met her match in Tristan, a Knight of the Round Table unafraid of blood-or lust. Joining together to combat a werewolf wizard and sworn enemy of Arthur, they must put their lives on the line-while coming to grips with the rising heat between them.

Paperback: 352 pages
Publisher: Signet; Original edition (August 2, 2011)
ISBN-10: 0451234340
ISBN-13: 978-0451234346

Primal Law (Alpha Pack, #1)
by J.D. Tyler

Meet the Alpha Pack, a top-secret military team of wolf-shifters fighting the most dangerous predators in the world, human and nonhuman. After a massacre leaves Jaxon Law crippled, he must relearn how to fight-and battle the anger and guilt threatening to overwhelm him. But when Jax rescues a beautiful woman who awakens his primal instincts, he is unprepared for the dangers that lie ahead. Soon he must decide if the deep connection he feels with Kira is worth defying the ultimate shifter law…

Paperback: 352 pages
Publisher: Berkley Trade; Original edition (August 2, 2011)
ISBN-10: 0425241351
ISBN-13: 978-0425241356

Real Vampires Don't Wear Size Six (Glory St. Clair, #7)
by Gerry Bartlett

For a vampire, losing weight can be hellish-from the national bestselling author of Real Vampires Hate Their Thighs.

After Glory St. Clair kicked out the demon that had set up shop in her body, she had a serious fallout with longtime lover Jeremy Blade. But before Glory can win him back, she has some issues of the hellish variety to deal with.

When Lucifer himself offers Glory the ultimate temptation-work for the devil and he'll make her a size six-the curvy vampire's not sure if she can resist. But what Glory does know is that somehow, she's going to get back the man she loves and show everyone that real vampires always have more to love.

Hardcover: 448 pages
Publisher: St. Martin's Press; First Edition edition (August 2, 2011)
ISBN-10: 0312546599
ISBN-13: 978-0312546595

Retribution (Dark-Hunter #20)
by Sherrilyn Kenyon

Harm no human…

A hired gunslinger, William Jessup Brady lived his life with one foot in the grave. He believed that every life had a price. Until the day when he finally found a reason to live. In one single act of brutal betrayal, he lost everything, including his life. Brought back by a Greek goddess to be one of her Dark-Hunters, he gave his immortal soul for vengeance and swore he'd spend eternity protecting the humans he'd once considered prey.

Orphaned as a toddler, Abigail Yager was taken in by a family of vampires and raised on one belief- Dark-Hunters are the evil who prey on both their people and mankind, and they must all be destroyed. While protecting her adoptive race, she has spent her life eliminating the Dark-Hunters and training for the day when she meets the man who killed her family: Jess Brady.

A gun in the hand is worth two in the holster…more

Paperback: 300 pages
Publisher: Night Shade Books (August 2, 2011)
Language: English
ISBN-10: 1597802859
ISBN-13: 978-1597802857

Southern Gods
by John Hornor Jacobs

Recent World War II veteran Bull Ingram is working as muscle when a Memphis DJ hires him to find Ramblin' John Hastur. The mysterious blues man's dark, driving music – broadcast at ever-shifting frequencies by a phantom radio station – is said to make living men insane and dead men rise. Disturbed and enraged by the bootleg recording the DJ plays for him, Ingram follows Hastur's trail into the strange, uncivilized backwoods of Arkansas, where he hears rumors the musician has sold his soul to the Devil. But as Ingram closes in on Hastur and those who have crossed his path, he'll learn there are forces much more malevolent than the Devil and reckonings more painful than Hell…

In a masterful debut of Lovecraftian horror and Southern gothic menace, John Hornor Jacobs reveals the fragility of free will, the dangerous power of sacrifice, and the insidious strength of blood.

Paperback: 336 pages
Publisher: Berkley; Original edition (August 2, 2011)
ISBN-10: 0425242668
ISBN-13: 978-0425242667

Storm's Heart (Elder Races, #2)
by Thea Harrison

Able to wield thunder and lightning, wyr sentinel Tiago Black Eagle has ruled the skies for centuries. His massive build and thunderous power make him one of the wyr's best weapons. And he's the one sent to protect Tricks, heir to the Dark Fae throne, when she's almost assassinated in Chicago. Soon Tiago and Tricks will fall prey to the stormy hunger that engulfs them-a passion that will shake the very foundation of all the worlds.

Paperback: 400 pages
Publisher: Tor Books; First Edition edition (August 2, 2011)
ISBN-10: 0765325985
ISBN-13: 978-0765325983

The Watchtower (Black Swan Rising #2)
by Lee Carroll

What secrets are hidden in her past . . . ?

Jewelry designer Garet James is still coming to terms with the astounding revelation in BLACK SWAN RISING that she is the last in a long line of women sworn to protect the world from evil.  Now she has received a sign from Will Hughes, the 400-year-old vampire who once helped her defeat the evil threatening to destroy New York City.  Hughes, tortured by his own violent history which is vividly reenacted here, has asked her to join him on a quest to rid himself of his curse of vampirism.  While looking for Will in Paris, Garet encounters a number of mysterious figures-an ancient botanist metamorphosed into the oldest tree in Paris, a gnome who lives under the Labyrinth at the Jardin des Plantes, a librarian at the Institut Oceanographique, and a dryad in the Luxembourg Gardens.

Each encounter leads Garet closer to finding Will Hughes, but she realizes that she's not the only one who's trying to find the way to the magical world called the Summer Country. As Garet …more

Paperback: 336 pages
Publisher: DAW; Original edition (August 2, 2011)
ISBN-10: 0756406919
ISBN-13: 978-0756406912

Water to Burn (Nola O'Grady, #2)
by Katharine Kerr

Secret agent Nola O'Grady is back and ready to save San Francisco from all evildoers, alien and otherwise. With the aid of her bodyguard and lover Ari Nathan, Nola's new mission is to track down and apprehend the mysterious "Brother Belial," head of the now-dispersed Chaos cult-and a possible invader from another dimension.

Paperback: 336 pages
Publisher: Berkley Trade; Original edition (August 2, 2011)
ISBN-10: 0425241238
ISBN-13: 978-0425241233

Wedding Magic
by Patricia Coughlin

A woman with a dream of romance-and some sparkling summer magic.

Incurably romantic dressmaker Sophie Bennet finds her attention divided between the handsome single father of a young bride-to-be, and the mystical appearance of a ghost-bride with a haunting message.

Paperback: 272 pages
Publisher: Baen; Original edition (August 2, 2011)
ISBN-10: 1439134561
ISBN-13: 978-1439134566

The Wild Side
by Mark L. Van Name, Diana Rowland, Tanya Huff,Caitlin Kittredge, Gina Massel-Castater, Toni L.P. Kelner, Sarah A. Hoyt,Ticia Drake Isom , Dana Cameron, John Lambshead

Take a walk on the "wild side" of urban fantasy. When the werewolf cubs are asleep and the baby vamps are tucked into their coffins, the adults come out to play! Feeling a bit undead and dying to shuffle off your toil and troubles and get it on? You've come to the right place! Spend some quality time lolling in the moonlight shadows with a love that only comes out at night. From light-spirited romps to black-hearted noir, from steampunk London to the bleeding edge of the present, tales of love, eros, betrayal and seduction in a beguiling vein. Best-sellers Tanya Huff, Caitlin Kittredge and Toni L.P. Kelner join Dana Cameron, Sarah A. Hoyt, John Lambshead, Diana Rowland and editor Mark L. Van Name create a dazzling cast of vampires, werewolves, witches and zombies, oh my. Oh my.

Paperback: 320 pages
Publisher: Roc; Original edition (August 2, 2011)
ISBN-10: 0451464133
ISBN-13: 978-0451464132

Working Stiff (Revivalist, #1)
by Rachel Caine

A brand new adventure from the award-winning, New York Times and USA Today bestselling Rachel Caine, author of the Morganville Vampires and Weather Warden series …

Bryn Davis is new on the job as a funeral director, but even she knows that once you're dead, you ought to stay that way. But Fairview Mortuary has a hidden backroom business: reviving the dead for profit, at extortionate rates.

Finding out may cost Bryn more than her life … it may just take away her death, too.

FORMERLY KNOWN AS "Dead Sexy".

Hardcover: 416 pages
Publisher: Viking Adult (August 9, 2011)
ISBN-10: 0670022314
ISBN-13: 978-0670022311

The Magician King
by Lev Grossman

Return to Fillory in the riveting sequel to The New York Times bestseller and literary phenomenon of 2009–The Magicians.

The Magicians was praised as a triumph by readers and critics of both mainstream and fantasy literature. Now Grossman takes us back to Fillory, where the Brakebills graduates have fled the sorrows of the mundane world, only to face terrifying new challenges.

Quentin and his friends are now the kings and queens of Fillory, but the days and nights of royal luxury are starting to pall. After a morning hunt takes a sinister turn, Quentin and his old friend Julia charter a magical sailing ship and set out on an errand to the wild outer reaches of their kingdom. Their pleasure cruise becomes an adventure when the two are unceremoniously dumped back into the last place Quentin ever wants to see: his parent's house in Chesterton, Massachusetts. And only the black, twisted magic that Julia learned on the streets can save them.

Paperback: 432 pages
Publisher: Tachyon Publications (August 15, 2011)
ISBN-10: 1616960183
ISBN-13: 978-1616960186

The Urban Fantasy Anthology
by Peter S. Beagle (Editor), Joe R. Lansdale (Editor), Emma Bull, Charles de Lint, Neil Gaiman, Jeffrey Ford,Kelley Armstrong, Norman Partridge , Carrie Vaughn, Patricia Briggs, Bruce McAllister, Suzy McKee Charnas, Francesca Lia Block, Thomas M. Disch, Susan Palwick, Holly Black, Steven R. Boyett, Tim Powers, Al Sarrantonio

Star-studded and comprehensive, this imaginative anthology brings a myriad of modern fantasy voices under one roof. Previously difficult for readers to discover in its new modes, urban fantasy is represented here in all three of its distinct styles—playful new mythologies, sexy paranormal romances, and gritty urban noir. Whether they feature tattooed demon-hunters, angst-ridden vampires, supernatural gumshoes, or pixelated pixies, these authors—including Patricia Briggs, Neil Gaiman, and Charles de Lint—mash-up traditional fare with pop culture, creating iconic characters, conflicted moralities, and complex settings. The result is starkly original fiction that has broad-based appeal and is immensely entertaining.

Paperback: 252 pages
Publisher: Writers Of The Round Table Press (August 16, 2011)
ISBN-10: 1610660099
ISBN-13: 978-1610660099

Blood Drive: A Vampire Novel
by Traci Houston

When a group of vampires rises from the dark of the humid Miami summer and murders her partner, officer Cara Evens gathers a group of allies with their own unique abilities to avenge her partner's death and save the city. To succeed she'll have to accept her own changing abilities, ignore her lust for a vampire and hide the one thing her enemies need to kill them all.

Paperback: 320 pages
Publisher: Tor Books; First Edition edition (August 16, 2011)
ISBN-10: 0765329573
ISBN-13: 978-0765329578

Kitty's Greatest Hits
by Carrie Vaughn

The first-ever story collection featuring Kitty Norville and her companions from New York Times bestselling author Carrie Vaughn, including two all-new works.

Hardcover: 352 pages
Publisher: Doubleday (August 16, 2011)
ISBN-10: 0385534469
ISBN-13: 978-0385534468

Low Town: A novel
by Daniel Polansky

Drug dealers, hustlers, brothels, dirty politics, corrupt cops . . . and sorcery. Welcome to Low Town.

In the forgotten back alleys and flophouses that lie in the shadows of Rigus, the finest city of the Thirteen Lands, you will find Low Town. It is an ugly place, and its cham­pion is an ugly man. Disgraced intelligence agent. Forgotten war hero. Independent drug dealer. After a fall from grace five years ago, a man known as the Warden leads a life of crime, addicted to cheap violence and expensive drugs. Every day is a constant hustle to find new customers and protect his turf from low-life competition like Tancred the Harelip and Ling Chi, the enigmatic crime lord of the heathens.

The Warden's life of drugged iniquity is shaken by his dis­covery of a murdered child down a dead-end street . . . set­ting him on a collision course with the life he left behind. As a former agent with Black House—the secret police—he knows better than anyone that …more

Hardcover: 320 pages
Publisher: St. Martin's Press (August 16, 2011)
Language: English
ISBN-10: 0312360819
ISBN-13: 978-0312360818

Second Grave on the Left (Charley Davidson, #2)
by Darynda Jones

Charley Davidson, Grim Reaper Extraordinaire, is back in this sexy, suspenseful novel of supernatural shenanigans.

When Charley is rudely awakened in the middle of the night by her best friend who tells her to get dressed quickly and tosses clothes out of the closet at her, she can't help but wonder what Cookie's up to. Leather scrunch boots with a floral miniskirt? Together? Seriously? Cookie explains that a friend of hers named Mimi disappeared five days earlier and that she just got a text from her setting up a meet at a coffee shop downtown. They show up at the coffee shop, but no Mimi. But Charley finds a message on the bathroom wall. Mimi left a clue, a woman's name. Mimi's husband explains that his wife had been acting strange since she found out an old friend of hers from high school had been found murdered a couple weeks prior. The same woman Mimi had named in her message.

Meanwhile, Reyes Alexander Farrow (otherwise known as the Son of Satan. Yes. Literally) has left his corporeal body and is …more

Mass Market Paperback: 400 pages
Publisher: Mira (August 23, 2011)
ISBN-10: 0778312550
ISBN-13: 978-0778312550

Blood Bound (Unbound, #1)
by Rachel Vincent

By blood, by word, by magic…

Most can't touch the power. But Liv Warren is special— a paranormal tracker who follows the scent of blood.

Liv makes her own rules, and the most important one is trust no one.

But when her friend's daughter goes missing, Liv has no choice but to find the girl. Thanks to a childhood oath, Liv can't rest until the child is home safe. But that means trusting Cam Caballero, the former lover forbidden to her.

Bound by oath and lost in desire for a man she cannot have, Liv is racing to save the child from a dark criminal underworld where secrets, lies, trauma and danger lurk around every corner…every touch…every kiss.

And more blood will be spilled before it's over…

Mass Market Paperback: 384 pages
Publisher: HQN Books (August 23, 2011)
ISBN-10: 037377592X
ISBN-13: 978-0373775927

Body of Sin (Otherkin, #4)
by Eve Silver

The ultimate fall from Grace…

Once the favorite son of the Lord of the Underworld, Lokan Krayl held enviable privileges and powers. Powers that led to a devastating betrayal—murder.

Resurrected by his immortal brothers, Lokan is still trapped in purgatory. He has no way to contact his family. He has no answers. In order to find the truth about his death, and who killed him, he must escape his prison. And there's only one way out: through the twelve gates of his eternal enemy, Osiris.

But Lokan has help. Bryn Carr, the woman who duped him once before, is his beautiful yet unwanted guide. She's been sent by his brothers to aid him. She's his last hope. Lokan must place his fate—and that of the mortal and immortal worlds—in the hands of the one woman he can never trust.

Mass Market Paperback: 464 pages
Publisher: Pocket Star; Original edition (August 23, 2011)
ISBN-10: 1439175780
ISBN-13: 978-1439175781

Dark Taste of Rapture (Alien Huntress, #6)
by Gena Showalter

New York Times bestselling author Gena Showalter captivates with a dark, tantalizing world of humans, otherworlders, and a powerful AIR agent consumed by his desire for a woman he can never have. . . .

With one caress, he can give unforgettable pleasure . . . or unending pain. . . .

Hector Dean is shaved, tattooed, and totally ripped—and he has a deadly secret. He is a walking weapon, capable of killing with a single brush of his fingertips. Little wonder he's determined to remain on his own. But Noelle Tremain is a temptation like no other. She is beautiful and rich, with a party girl smile that hides a shocking vulnerability, and from the beginning his sizzling attraction to her is undeniable. For the first time, his stone-cold resistance is tested. But to be with her, he risks destroying her.

When a wealthy businessman is murdered in New Chicago's seediest district, the two are partnered, and there's no escaping what they both want: each other. Yet neither Hector nor Noelle knows what to fear more—the killer case, or their own lethal desires. . . .

Mass Market Paperback: 288 pages
Publisher: Harlequin (August 23, 2011)
ISBN-10: 0373618662
ISBN-13: 978-0373618668

Lord of the Vampires (Harlequin Nocturne)
by Gena Showalter

Once upon a time…the Blood Sorcerer vanquished the kingdom of Elden.

To save their children, the queen scattered them to safety and the king filled them with vengeance.

Only a magical timepiece connects the four royal heirs…and time is running out.…

Nicolai the Vampire was renowned for his virility, but in a twist of fate "The Dark Seducer" had become a sex slave in the kingdom of Delfina—stripped of his precious timepiece and his memory. All that remained was a primal need for freedom, revenge—and the only woman who could help him.

In her dreams, a wanton vampire called to Jane Parker, drawing her to his dark sexuality and his magical realm.

But for a human, all was not a fairy tale in Delfina. Jane was the key to Nicolai's memory…but exploiting her meant dooming the only mortal he craved.

Mass Market Paperback: 288 pages
Publisher: Harlequin (August 23, 2011)
ISBN-10: 0373618670
ISBN-13: 978-0373618675

The Shadow Wolf
by Bonnie Vanak

On the run from authorities, gutsy Megan Moraine knows shadow wolves like herself have no place in this world. But she's still prepared to do anything to protect her young charges. That resolve is tested when the trio is captured by Gabriel Robichaux. Everyone knows that Gabriel is a ruthless bounty hunter, a member of an elite group called the Enforcers. Why then is Megan so attracted to her enemy—a wolf who hunts his own people? A wolf whose languid, sexy drawl makes her dream the impossible?

Mass Market Paperback: 368 pages
Publisher: Mira (August 23, 2011)
ISBN-10: 077831247X
ISBN-13: 978-0778312475

Where Demons Fear to Tread
by Stephanie Chong

Fledging guardian angel and yoga teacher Serena St. Clair dares enter Devil's Paradise nightclub on a mission—to retrieve the wayward Hollywood "It Boy" she's assigned to protect. But she's ambushed by the club's owner, arch demon Julian Ascher. The most powerful demonic entity in Los Angeles, Julian is handsome as sin, a master of temptation who loves nothing more than corrupting pleasure–seeking humans. He won't release the lost soul Serena is supposed to guard. Unless she accepts his dangerous wager…

After the disastrous way his human life ended, Julian vowed that no woman would get the better of him again. Yet this sexy–sweet angel, smelling of fresh ocean air and happiness, triggers centuries–old feelings. Now, their high–stakes game of seduction, where angels fall from grace and where demons fear to tread, will lead them either to an eternity in hell.or a deliciously hot heaven.

Hardcover: 352 pages
Publisher: Tor Books; First Edition edition (August 30, 2011)
ISBN-10: 0765327872
ISBN-13: 978-0765327871

Awakenings
by Edward Lazellari

Cal MacDonnell is a happily married New York City cop with a loving family. Seth Raincrest is a washed-up photographer who has alienated even his closest friends. The two have nothing in common—except that they both suffer from retrograde amnesia. It's as if they just appeared out of thin air thirteen years ago, and nothing has been able to restore their memories. Now their forgotten past has caught up to them with a vengeance.

Cal's and Seth's lives are turned upside down as they are stalked by otherworldly beings who know about the men's past lives. But these creatures aren't here to help; they're intent on killing anyone who gets in their way. In the balance hangs the life of a child who might someday restore a broken empire to peace and prosperity. With no clue why they're being hunted, Cal and Seth must accept the aid of a strange and beautiful woman who has promised to unlock their secrets. The two must stay alive long enough to protect their loved ones, recover their true selves—and save two worlds from tyranny and destruction.

Paperback: 320 pages
Publisher: Ace (August 30, 2011)
ISBN-10: 0441020763
ISBN-13: 978-0441020768

Blood Rules (Bloodlands, #2)
by Christine Cody, Chris Marie Green (AKA)

After the man named Gabriel came to the Bloodlands, Mariah Lyander was forced to face her true nature, and the horrible things she had done. To redeem herself, she embarks on a quest to find a rumored cure for her were-creatures hoping to recover her own humanity-and Gabriel's love.

Mass Market Paperback: 384 pages
Publisher: Pocket; Original edition (August 30, 2011)
ISBN-10: 1451612699
ISBN-13: 978-1451612691

Blood Sacrifice (Blood Lines, #5)
by Maria Lima

All's fair in blood and war. . . .

Talk about wedding crashers from hell. Keira Kelly and her sexy vampire king, Adam, are about to tie the proverbial knot—sort of—when an uninvited blood relative shows up to cast a long, dark shadow over the happy occasion. Adam's brother Gideon comes bearing the one-size-fits-all gift of bad news: an ancient, convoluted Challenge thrown down upon the entire Kelly clan. It seems the dreaded forces of the Dark Fae have declared war on Keira's family, and at stake is the land that is rightfully theirs. But while the Kellys gather their troops in a historic San Antonio hotel to strategize, there's mayhem back in Rio Seco. The old cemetery is vandalized, fires break out, and—worst of all—the Kelly clan matriarch and leader, Keira's great-great-grandmother Minerva, goes missing. Should Keira risk breaking the Challenge rules by returning to her beloved home, or should she continue the waiting game that seems the only other option? With everything she loves and maybe even her life on the line, she has only one chance to get the answer right.

Paperback: 320 pages
Publisher: Zebra (August 30, 2011)
ISBN-10: 1420104454
ISBN-13: 978-1420104455

Bound by Night (Bound, #1)
by Amanda Ashley

A Vampire's Kiss Is Forever. . .

Once featured in a horror movie, the crumbling Wolfram estate is said to be haunted by ghosts, witches, and worse. But Elena doesn't believe a word of it—until she spends the night and wakes up in the arms of a compelling stranger. . .

Tall, dark, and disturbingly handsome, Drake is the most beautiful man Elena has ever seen. For centuries, he has lived alone, and Elena is the first woman to enter his lair—and survive. And Drake is the first man to touch her heart and soul. By the time she discovers who he really is—and what he craves—it's too late. Blood lust has turned to love, and Elena is deeply under Drake's spell. But forever comes at a price for each of them. . .

Paperback: 368 pages
Publisher: Jove (August 30, 2011)
ISBN-10: 0515149888
ISBN-13: 978-0515149883

Canyons of Night (The Arcane Society,#12. Looking Glass Trilogy,#3, Harmony, #8)
by Jayne Castle, Jayne Ann Krentz

The island of Rainshadow is home to the mysterious, privately-owned woods known only as the Preserve. Now, after fifteen years away, both Charlotte Enright and her teen crush, Slade Attridge, have returned. But will their psi talents and Slade's dust bunny companion be enough to keep them from getting drawn into the darkness at the heart of the Preserve?

Mass Market Paperback: 320 pages
Publisher: Del Rey (August 30, 2011)
ISBN-10: 0345508912
ISBN-13: 978-0345508911

Circle of Enemies (Twenty Palaces, #3)
by Harry Connolly

Former car thief Ray Lilly is now the expendable grunt of a sorcerer responsible for destroying extradimensional predators summoned to our world by power-hungry magicians. Luckily, Ray has some magic of his own, and so far it's kept him alive. But when a friend from his former gang calls him back to his old stomping grounds in Los Angeles, Ray may have to face a threat even he can't handle. A mysterious spell is killing Ray's former associates, and they blame him. Worse yet, the spell was cast by Wally King, the sorcerer who first dragged Ray into the brutal world of the Twenty Palace Society. Now Ray will have to choose between the ties of the past and the responsibilities of the present, as he and the Society face not only Wally King but a bizarre new predator.

Paperback: 304 pages
Publisher: Ace (August 30, 2011)
ISBN-10: 0441020771
ISBN-13: 978-0441020775

Crossroads (Anna Strong, #7)
by Jeanne C. Stein

After the death of Anna's old vampire mentor causes ripples in the mortal world, Anna needs to lie low. But when Max-an FBI agent and Anna's former flame-comes to her with reports that bodies are showing up on the Mexican border drained of blood, Anna has no choice but to get involved, both with the case and with the man who broke her heart.

Mass Market Paperback: 336 pages
Publisher: St. Martin's Paperbacks (August 30, 2011)
ISBN-10: 0312388233
ISBN-13: 978-0312388232

Devil's Business (Black London, #4)
by Caitlin Kittredge

Pete Caldecott did everything she could to save Jack from Hell, even reigning in the dark machinations of the Morrigan to help bring him home. Still, Black London has not welcomed Jack back with open arms. . . So when a friend in Los Angeles asks for help tracking a sorcerous serial killer, Pete and Jack decide a change of scenery couldn't hurt. . .

But the shadow side of the City of Angels turns out to be more treacherous than they ever imagined. Together, Pete and Jack must navigate a landscape teeming with hostile magic-users— and fight an unknown enemy. When their investigation leads to a confrontation with the demon Belial, Jack learns that he wasn't the only thing to escape from Hell. Now it's up to him and Pete to track and eliminate an evil older than the Black itself—before it turns L.A. into Hell on Earth. And destroys life as they know it back at home…

Mass Market Paperback: 384 pages
Publisher: Pocket Star (August 30, 2011)
ISBN-10: 1439177872
ISBN-13: 978-1439177877

Enemy Mine (L.O.S.T., #2)
by Karin Harlow

Lovers from opposite worlds reunite in Karin Harlow's explosive, erotic new L.O.S.T. adventure. . . .

While tracking a hijacked cask of enriched uranium in Kyrgyzstan, L.O.S.T. operative Nikko Cruz is ambushed and left for dead. Which means he must be hallucinating when the only woman he ever loved—the woman he was sentenced to death for killing—comes to his rescue. Half-daemon Selena Guererro has secrets she'd kill for. The most important one, she's already died to protect. Now she'll do anything to keep her daughter safe. But she can't just leave her lost love to perish. She injects Nikko with immortal blood serum, putting herself in grave danger.

When Nikko comes to, he is superhuman and super pissed. The mother of his daughter—the one he thought killed their child—is alive. He wants answers. He wants blood. And despite his best intentions, he wants Selena. He traces her to a mysterious terrorist cell where the cask has surfaced. First, he must retrieve the…more

Paperback: 304 pages
Publisher: Ace (August 30, 2011)
ISBN-10: 0441020798
ISBN-13: 978-0441020799

Evangelina (Jennifer Scales, #6)
by MaryJanice Davidson, Anthony Alongi

A fatal incident at a medical facility sends U.S. government agents on the trail of Evangelina Scales-Jennifer's sister and an extraordinary figure with deadly intent. But not everything is as it seems.

Paperback: 288 pages
Publisher: Ace (August 30, 2011)
ISBN-10: 0441020755
ISBN-13: 978-0441020751

Ghost Of A Smile (Ghostfinders, #2)
by Simon R. Green

The Ghost Finders answer a distress call from the private research center of one of the biggest drug companies in the world, where a team of police enforcement agents have vanished. They have no idea what they're facing-except a deadline that threatens to remove the entire building from existence if they fail to get to the bottom of the mystery.

Paperback: 352 pages
Publisher: Spectra; Original edition (August 30, 2011)
ISBN-10: 0345520629
ISBN-13: 978-0345520623

Hellbent (Cheshire Red Reports, #2)
by Cherie Priest

BAD TO THE BONE

Vampire thief Raylene Pendle doesn't need more complications in her life. Her Seattle home is already overrun by a band of misfits, including Ian Stott, a blind vampire, and Adrian deJesus, an ex-Navy SEAL/drag queen. But Raylene still can't resist an old pal's request: seek out and steal a bizarre set of artifacts. Also on the hunt is a brilliant but certifiably crazy sorceress determined to stomp anyone who gets in her way. But Raylene's biggest problem is that the death of Ian's vaunted patriarch appears to have made him the next target of some blood-sucking sociopaths.  Now Raylene must snatch up the potent relics, solve a murder, and keep Ian safe—all while fending off a psychotic sorceress. But at least she won't be alone. A girl could do a lot worse for a partner than an ass-kicking drag queen—right?

Paperback: 304 pages
Publisher: Kensington (August 30, 2011)
ISBN-10: 0758261527
ISBN-13: 978-0758261526

Highland Hunger
by Hannah Howell, Michele Sinclair, Jackie Ivie

Hidden in the shadowy caves and caverns of the Scottish Highlands, secret vampire clans wage dark battles both deadly and passionate. . .

"Dark Embrace " by Hannah Howell

While searching for his clan's demon Lost Ones, Raibeart MacNachton encounters an ethereal beauty running for her life. The decision to play hero is easy; fighting the urge to ravish the enchanting Una Dunn is more difficult—especially when Raibeart learns they share a powerful connection.

"The Guardian " by Michele Sinclair

The immortal Dorian vows never to fall in love with a mere human—until he meets the beguiling, arousing, Moirae Deincourt. She stirs a longing in Dorian that he dares not quench. But when Moirae's life is put in danger, her true nature is revealed—and the lust that rages between them can no longer be controlled…more

Mass Market Paperback: 336 pages
Publisher: Pocket; Original edition (August 30, 2011)
ISBN-10: 1451625472
ISBN-13: 978-1451625479

The Hour of Dust & Ashes (Charlie Madigan, #3)
by Kelly Gay

To save her sister, she must stop a silent killer. . . .

Protecting Atlanta from the off-world criminals of Underground is tough enough, but now Detective Charlie Madigan and her siren partner, Hank, learn that the addicts of the offworld drug ash have begun taking their own lives. Ash makes humans the perfect vessels for possession, and something or someone is leading them to their deaths. Charlie is desperate to save her addicted sister, Bryn, from a similar fate. As New Year's Eve approaches and time runs out, Charlie makes a deadly bargain with an ancient race of beings and embarks on a dangerous journey into hellish Charbydon with Hank and the Revenant Rex to save Bryn and make it back before it's too late. Only, for one of them, coming home means facing a fate worse than death. . . .

Mass Market Paperback: 336 pages
Publisher: Pocket; Original edition (August 30, 2011)
ISBN-10: 1451611412
ISBN-13: 978-1451611410

Night Falls on the Wicked (Moon Chasers #5)
by Sharie Kohler

Sharie Kohler returns to the shadowy world of the Moon Chasers, where a seductive witch stalked by demons finds protection in the arms of a lycan on a mission of blood vengeance. . . .

Darby lives her life below the radar, moving from town to town in the coldest climates, eluding the demons that hunt her—and never allowing herself to get close to anyone. Now, in frigid isolation, Darby waits tables in a small town and tries to forget who she is—what she is—and the danger forever nipping at her heels. Until a new danger finds her—a lycan pack whose distant howls have the locals on edge. But the call of the lycans has also drawn a handsome, menacing stranger. . . .

For years, Niklas has searched for the bloodthirsty pack that murdered his mother and infected him. Darby is overwhelmed by his raw appeal and dangerous strength. Niklas senses her need and vulnerability . . . and together they give in to the hungry attraction blazing between them—but desire this fierce brings dangers of its own. When Darby is targeted by the lycans, the stakes are higher than ever—and Niklas is not about to lose another woman he loves to their evil bloodlust.

Mass Market Paperback: 384 pages
Publisher: Avon (August 30, 2011)
ISBN-10: 0061783196
ISBN-13: 978-0061783197

One Grave at a Time (Night Huntress, #6)
by Jeaniene Frost

The grave is one wrong step away.

Having narrowly averted an (under)world war, Cat Crawfield wants nothing more than a little downtime with her vampire husband, Bones. Unfortunately, her gift from New Orleans' voodoo queen just keeps on giving–leading to a personal favor that sends them into battle once again, this time against a villainous spirit.

Centuries ago, Heinrich Kramer was a witch hunter. Now, every All Hallows Eve, he takes physical form to torture innocent women before burning them alive. This year, however, a determined Cat and Bones must risk all to send him back to the other side of eternity–forever. But how do you kill a killer who's already long dead?

Mass Market Paperback: 416 pages
Publisher: Angry Robot (August 30, 2011)
ISBN-10: 0857661841
ISBN-13: 978-0857661845

Roil (The Nightbound Land #1)
by Trent Jamieson

Shale is in trouble – the creature-filled darkness known as the Roil is expanding, consuming the land, swallowing cities whole. Where once there were 12 metropolises, now only 4 remain.

It's up to a drug addict, an old man and a woman bent on revenge to try to save their city – and the world.

File Under: Fantasy [ End Of The World | The Darkness Approaches | Addiction | On The Edge ]

Paperback: 368 pages
Publisher: Zebra (August 30, 2011)
ISBN-10: 142010988X
ISBN-13: 978-1420109887

Supernatural (Lords of Deliverance #1.5, Nightwalkers, #1.5, Dragon Kin #4.5 & Guardians of Eternity #7.5)
by Larissa Ione, Alexandra Ivy, Jacquelyn Frank, G.A. Aiken

In this tantalizing collection, four New York Times bestselling authors invite you into the alluring worlds they've created in the Demonica, Guardians of Eternity, Nightwalkers, and Dragon Kin series. Each mesmerizing page will leave you craving more. . .

"Vampire Fight Club " by Larissa Ione

When a wave of violence forces shapeshifter Vladlena to go undercover, her first stop is a haven of vice—with a dangerously sexy vamp in charge. Both Vladlena and Nathan are hiding something, but they can't conceal the lust that simmers between them . . .

"Darkness Eternal " by Alexandra Ivy

After being held captive by one vampire for four centuries, Kata had no intention of taking another one to the underworld with her. Yet even in the pits of hell, there's no ignoring the intoxicating desire awakened by his touch…more

Mass Market Paperback: 368 pages
Publisher: St. Martin's Paperbacks; First Edition edition (August 30, 2011)
ISBN-10: 0312533489
ISBN-13: 978-0312533489

Shadow Highlander (Dark Sword, #5)
by Donna Grant

Sent on a dangerous mission into the shadowy world of the Druids, Galen must find a powerful ancient relic to defeat the enemies of Castle MacLeod. But what he discovers is far more powerful—and far more dangerous. A Druid lass whose beauty is as spellbinding as any magic…

Reaghan is the most enchanting woman Galen has even met—and the most enigmatic. She alone is immune to his mind-reading gifts. He alone makes her feel safe and secure. But Reaghan holds a secret power deep inside her that could destroy them both. And if Galen hopes to hold this captivating woman in his arms every night, he must defeat the darkness that draws closer around her every day….

Hardcover: 480 pages
Publisher: Ace Hardcover; 1st edition (August 30, 2011)
ISBN-10: 0441019714
ISBN-13: 978-0441019717

The Sookie Stackhouse Companion
by Charlaine Harris

The #1 New York Times bestselling author presents the definitive guide to the world of Sookie Stackhouse.

Charlaine Harris has topped the bestseller charts and has become a nationwide phenomenon, thanks to the unconventional-and otherworldly- life of Sookie Stackhouse. Now, in her own words, Sookie gives readers a look at her family, friends, enemies, adventures, and-of course-the lovers who set her world on fire…
Readers will:

• Tour Bon Temps, the small Louisiana town that Sookie calls home, and visit the houses of her Gran and her sometime vampire lover, Bill
• Prowl around the werewolf and were-panther communities
• Browse through her best friend Tara's dress shop
• Belly up to the bar in Merlotte's, where Sookie works
• Get must-have Bon Temps recipes-including Caroline Bellfleur's famous chocolate cheesecake
• Test themselves with trivia questions from the series

Paperback: 304 pages
Publisher: Brava (August 30, 2011)
ISBN-10: 0758263155
ISBN-13: 978-0758263155

So I Married A Demon Slayer
by Angie Fox, Kathy Love, Lexi George

In the lusty humidity of the Deep South, among the neon lights of Vegas, and the glitz of high-fashion, demon slayers are the new sexy. . .

Hot! By Kathy Love

At Hot! Magazine, the devil really does wear Prada. When the CEO is an actual demon and the mail room guys are undercover demon slayers, it's not beyond the realm of possibility for an up-and-coming photographer and a model possessed by much more than a sweet tooth to fall in love.

What Slays In Vegas by Angie Fox

When a sexy succubus comes up against a fearless demon slayer intent on killing her boss, a truly wild Vegas night turns into a quickie wedding. But in a city where anything goes, a demon slayer wedding a succubus is strictly forbidden. Which doesn't mean either is

Paperback: 304 pages
Publisher: Kensington (August 30, 2011)
ISBN-10: 0758232012
ISBN-13: 978-0758232014

Succubus Revealed (Georgina Kincaid, #6)
by Richelle Mead

In Georgina Kincaid, succubus and she-demon, #1 New York Times bestselling author Richelle Mead has created one of her most enticing characters. But with a shot at love, and maybe even redemption, is the ultimate seductress finally going soft? Like hell she is. . .

Georgina Kincaid has had an eternity to figure out the opposite sex, but sometimes they still surprise her.

Mass Market Paperback: 528 pages
Publisher: St. Martin's Paperbacks (August 30, 2011)
ISBN-10: 031253373X
ISBN-13: 978-0312533731

Wings of Fire (World of Ascension, #3)
by Caris Roane

By night, the winged warrior Antony Medichi fights the death vampires who threaten his world. By day, he hunts the rogue vampires who invade Mortal Earth. But deep in his heart rages the fiercest battle of all—his soul-searing passion for the one mortal he is sworn to protect…the one woman he is doomed to love.

Parisa Lovejoy is so beautiful, and so powerful, that Antony cannot fight the feelings she arouses. But his unexpected love only intensifies his strength as her Guardian—a strength that is put to the ultimate test when Parisa is abducted. Her captor, Commander Greaves, enslaves mortal women for their blood. If Parisa hopes to survive—and ascend—she must forge an even deeper bond with Antony…in the flames of eternity.

Hardcover: 528 pages
Publisher: Tor Books; First Edition edition (August 30, 2011)
ISBN-10: 0765325373
ISBN-13: 978-0765325372

With Fate Conspire
by Marie Brennan

Marie Brennan returns to the Onyx Court, a fairy city hidden below Queen Victoria's London. Now the Onyx Court faces its greatest challenge.

Seven years ago, Eliza's childhood sweetheart vanished from the streets of Whitechapel. No one believed her when she told them that he was stolen away by the faeries.

But she hasn't given up the search. It will lead her across London and into the hidden palace that gives refuge to faeries in the mortal world. That refuge is now crumbling, broken by the iron of the underground railway, and the resulting chaos spills over to the streets above.

Three centuries of the Onyx Court are about to come to an end. Without the palace's protection, the fae have little choice but to flee. Those who stay have one goal: to find safety in a city that does not welcome them. But what price will the mortals of London pay for that safety?
August (27 YA Titles)
Reading level: Young Adult
Hardcover: 288 pages
Publisher: Clarion Books (August 1, 2011)
ISBN-10: 0547224850
ISBN-13: 978-0547224855

Always a Witch (Witch, #2)
by Carolyn MacCullough

The adventures of Tam and Gabriel continue with more time travel, Talents, spy work, and of course, the evil Knights.

Since the gripping conclusion of Once A Witch, Tamsin Greene has been haunted by her grandmother's prophecy that she will soon be forced to make a crucial decision—one so terrible that it could harm her family forever. When she discovers that her enemy, Alistair Knight, went back in time to Victorian-era New York in order to destroy her family, Tamsin is forced to follow him into the past. Stranded all alone in the nineteenth century, Tamsin soon finds herself disguised as a lady's maid in the terrifying mansion of the evil Knight family, avoiding the watchful eye of the vicious matron, La Spider, and fending off the advances of Liam Knight. As time runs out, both families square off in a thrilling display of magic. And to her horror, Tamsin finally understands the nature of her fateful choice.

Reading level: Young Adult
Hardcover: 304 pages
Publisher: Point (August 1, 2011)
ISBN-10: 054525132X
ISBN-13: 978-0545251327

Welcome to York, England.
Mist lingers in the streets.
Narrow buildings cast long shadows.
This is the most haunted city in the world. . . .

Miranda Tennant arrives in York with a terrible, tragic secret. She is eager to lose herself amid the quaint cobblestones, hoping she won't run into the countless ghosts who supposedly roam the city. . . .

Then she meets Nick, an intense, dark-eyed boy who knows all of York's hidden places and histories. Miranda wonders if Nick is falling for her, but she is distracted by another boy — one even more handsome and mysterious than Nick. He lives in the house across from Miranda and seems desperate to send her some sort of message. Could this boy be one of York's haunted souls?

Soon, Miranda realizes that something dangerous — and deadly — is being planned. And she may have to face the darkest part of herself in order to unravel the mystery — and find redemption.

Reading level: Young Adult
Hardcover: 384 pages
Publisher: Amulet Books (August 1, 2011)
ISBN-10: 1419700219
ISBN-13: 978-1419700217

Jael has always felt like a freak. She's never kissed a boy, she never knew her mom, and her dad's always been superstrict—but that's probably because her mom was a demon, which makes Jael half demon and most definitely not a normal sophomore girl. On her sixteenth birthday, a mysterious present unlocks her family's dangerous history and Jael's untapped potential. What was merely an embarrassing secret before becomes a terrifying reality. Jael must learn to master her demon side in order to take on a vindictive Duke of Hell while also dealing with a twisted priest, best-friend drama, and a spacey blond skater boy who may have hidden depths.

Author Jon Skovron takes on the dark side of human nature with his signature funny, heartfelt prose.

ebook, 75 pages
August 2nd 2011 by Little, Brown Books for Young Readers
ISBN 10: 0316197041
ISBN 13: 9780316197045)

Dream Dark: A Beautiful Creatures Story
by Kami Garcia, Margaret Stohl

When Link joined his best friend, Ethan Wate, on a quest through a mysterious network of underground passageways endlessly crisscrossing the South, he knew the journey would be dangerous. But returning home to Gatlin, South Carolina was just the beginning…

Wounded during a climactic battle, Link discovers that tending his injuries won't be as simple as visiting a doctor and that healing his arm should be the least of his worries. For being bitten by a Supernatural does more than break the skin — it changes a person, inside and out, turning Link into someone more and more like the dark creature who injured him.

In this never-before-seen short story by New York Times bestselling authors Kami Garcia and Margaret Stohl, readers witness Link's heart-racing transformation. Dream Dark is set before the much-anticipated third Beautiful Creatures novel, Beautiful Chaos, and as a special bonus includes an exclusive sneak peek at the first five chapters. Dream Dark word count: ~10,000

Reading level: Young Adult
Hardcover: 464 pages
Publisher: Walker Childrens (August 2, 2011)
ISBN-10: 0802721826
ISBN-13: 978-0802721822

Elizabeth Valchar — pretty, popular and rich — wakes up the morning after her 18th birthday on the yacht where she'd been celebrating with her closest friends. A persistent thumping noise has roused her. When she goes to investigate, she finds her own drowned body is hitting the side of the boat. Liz is dead. She has no memory of what happened to her, and can only observe in horror the fallout of her death.

She's also soon joined by Alex Berg, a quiet boy from her high school who was killed by a hit-and-run driver. The two keep each other company, floating in and out of memories and trying to piece together the details of what happened to each of them.

In her regular life, Liz was a runner. It wasn't abnormal for her to run 8-10 miles per day. But as memories from closer to her death begin to surface, Liz finds that she'd been running much more than normal, and that she'd all but stopped eating. Liz's mother, who died when Liz was nine, had battled with anorexia as well, and those around her worried that Liz was following in her mother's footsteps. But something more sinister was consuming Liz from the inside out…

Reading level: Young Adult
Paperback: 256 pages
Publisher: Berkley Trade; Original edition (August 2, 2011)
ISBN-10: 042524136X
ISBN-13: 978-0425241363

Blood Ties (Blood Coven, #6)
by Mari Mancusi

"Dark, delicious and full of surprises, the Blood Coven series is like vampire candy." –New York Times bestselling author Heather Brewer.

Officially back in the arms of her vampire boyfriend Magnus, Sunny finds she still can't forget the gentle mortal Jayden who once saved her life. When darkness threatens to steal his humanity, Sunny must make a choice: stay true to her love, or defy him in a desperate attempt to save Jayden's soul.

Meanwhile, the Blood Coven is gearing up for a showdown with a splinter group of Slayer Inc. It's Vampires vs. Slayers in a showdown that could cost Sunny not only her heart…but also her life

Reading level: Young Adult
Hardcover: 368 pages
Publisher: Katherine Tegen Books (August 2, 2011)
ISBN-10: 006200039X
ISBN-13: 978-0062000392

Eternal (Immortal, #3)
by Gillian Shields

This third book about the Mystic Sisterhood at Wyldcliffe Abbey School for Young Ladies is another romantic thriller with paranormal elements and deep mystery. This time our heroine is Sarah Fitzalan, the dependable, faithful friend to Evie and Helen, her sisters in the Mystic Way. But this term Sarah finds that their friendship is tested to the limits. Evie is turning her back on the Mystic Way after the sisterhood laid her beloved Sebastian's soul to rest; Helen is distracted; and a new girl, wild child Velvet Romaine, seems set on stirring up more trouble at Wyldcliffe. Sarah struggles to keep the sisterhood together as the threat of attack from the dark coven looms.

All Sarah has to keep her going is her connection with her earth powers and a promise she cannot break. Must she sacrifice herself for the sake of her friends and sisters? Will her sisters join her, or will help come from unexpected sources, like her Romany ancestors, and a love she'd only just dared hope for?

Paperback: 334 pages
Publisher: Entangled Publishing, LLC (August 2, 2011)
ISBN-10: 1937044017
ISBN-13: 978-1937044015

The Marked Son (Keepers of Life #1)
by Shea Berkley

Seventeen-year-old Dylan Kennedy always knew something was different about him, but until his mother abandoned him in the middle of Oregon with grandparents he's never met, he had no idea what.

When Dylan sees a girl in white in the woods behind his grandparents' farm, he knows he's seen her before…in his dreams. He's felt her fear. Heard her insistence that only he can save her world from an evil lord who uses magic and fear to feed his greed for power.

Unable to shake the unearthly pull to Kera, Dylan takes her hand. Either he's completely insane or he's about to have the adventure of his life, because where they're going is full of creatures he's only read about in horror stories. Worse, the human blood in his veins has Dylan marked for death…

Reading level: Young Adult
Hardcover: 320 pages
Publisher: HarperTeen (August 2, 2011)
ISBN-10: 0061869724
ISBN-13: 978-0061869723

Never Have I Ever (The Lying Game #2)
by Sara Shepard

My perfect life was a lie.
Now I'd do anything to uncover the truth.

Not long ago, I had everything a girl could wish for: amazing friends, an adorable boyfriend, a loving family. But none of them know that I'm gone—that I'm dead. To solve my murder, my long-lost twin sister, Emma, has taken my place. She sleeps in my room, wears my clothes, and calls my parents Mom and Dad.

And my killer is watching her every move.

I remember little from my life, just flashes and flickers, so all I can do is follow along as Emma tries to solve the mystery of my disappearance. But the deeper she digs, the more suspects she uncovers. It turns out my friends and I played a lot of games—games that ruined people's lives. Anyone could want revenge . . . anyone could want me—and now Emma—dead.

Reading level: Young Adult
Hardcover: 368 pages
Publisher: Little, Brown Books for Young Readers (August 3, 2011)
ISBN-10: 0316027375
ISBN-13: 978-0316027373

Circle of Fire (Prophecy of the Sisters, #3)
by Michelle Zink

With time dwindling but her will to end the Prophecy stronger than ever, Lia sets out on a journey to find the remaining keys, locate the missing pages of the Prophecy, and convince her sister Alice to help–or risk her life trying. Lia has her beloved Dimitri by her side, but Alice has James, the man who once loved her sister–and maybe still does. James doesn't know the truth about either sister, or the prophecy that divides them. And Alice intends to keep it that way.

There are some secrets sisters aren't meant to share. Because when they do, it destroys them. This stunning conclusion to Michelle Zink's Prophecy of the Sisters trilogy will make saying good-bye bittersweet for readers.

Paperback: 416 pages
Publisher: Non Basic Stock Line (August 4, 2011)
ISBN-10: 1444901869
ISBN-13: 978-1444901863

Dark Angel (Dark Angel, #1)
by Eden Maguire

Tania's heart belongs to Orlando. Nothing can rip them apart. Until the seduction begins in a flurry of glamour and magic, music and parties all orchestrated by the mysterious and mesmerizing Zoran, an iconic rock star who has retired to a remote ranch in the nearby mountains. And there Tania meets the dark side. Can she resist temptation?

Paperback: 320 pages
Publisher: Simon & Schuster (August 4, 2011)
ISBN-10: 0857071955
ISBN-13: 978-0857071958

Hunting Lila
by Sarah Alderson

17-year-old Lila has two secrets she's prepared to take to the grave. The first is that she can move things just by looking at them. The second is that she's been in love with her brother's best friend, Alex, since forever. Or thereabouts.After a mugging on the streets of South London goes horribly wrong and exposes her unique ability, Lila decides to run to the only people she can trust – her brother and Alex. They live in Southern California where they work for a secret organization called The Unit, and Lila discovers that the two of them are hunting down the men who murdered her mother five years before. And that they've found them. Trying to uncover the truth of why her mother was killed, and the real remit of The Unit, Lila becomes a pawn in a dangerous game. Struggling to keep her secrets in a world where nothing and no one is quite as they seem, Lila quickly realizes that she is not alone – there are others out there just like her – people with special powers -and her mother's killer is one of them…

Reading level: Young Adult
Paperback: 190 pages
Publisher: August 5th 2011 by Bokheim Publishing

Anasazi (Sense of Truth #2)
by Emma Michaels

'Anasazi', sequel to 'The Thirteenth Chime' by Emma Michaels:
One year ago, something happened to David. Following the only clue he had he headed out into the desert. Now he has asked me to come see him. But when I arrived, he was gone. The people in town claim they have never heard of him and everyone wants me to leave.
But I know he was here and he is in trouble.
He can't survive out there for long.
Can he?
David. I will find you

Reading level: Young Adult
Paperback: 240 pages
Publisher: Flux; Original edition (August 8, 2011)
ISBN-10: 0738726141
ISBN-13: 978-0738726144

The Cupid War
by Timothy Carter

Ricky Fallon had decided against killing himself — just before slipping off a bridge to his death. Now he's a Cupid in the afterlife, helping people fall in love. The job would be cool if it weren't for the dorky pink bodysuits, his jerky boss, and attacks from joy-sucking shadowy entities called Suicides.

When Fallon discovers a dangerous new breed of Suicide, a terrific battle erupts. To save the girl he's falling for — oh, and prevent total world domination — Fallon uses a secret weapon to kick some serious Suicide butt.

Reading level: Young Adult
Hardcover: 432 pages
Publisher: Razorbill (August 9, 2011)
ISBN-10: 1595143238
ISBN-13: 978-1595143235

All You Desire (Eternal Ones, #2)
by Kirsten Miller

Haven Moore and Iain Morrow have been living a blissful life in Rome, an ocean way from the Ouroboros Society and its diabolical leader. But paradise is not to last. The mysterious disappearance of Haven's best friend, Beau, sends the pair running back to New York, where they encounter the Horae, an underground group of women who have spent centuries scheming to destroy Adam Rosier. Only they can help Haven uncover the secret to Beau's whereabouts in one of her past lives. But their help comes at a price: Haven must infiltrate the Ouroboros Society, charm Adam Rosier, and lure him into a trap. It's a plan the Horae believe will save the world-but Haven and Iain fear that it may destroy the happiness they've been chasing for two thousand years.

Reading level: Young Adult
Paperback: 528 pages
Publisher: Simon Pulse; Original edition (August 9, 2011)
ISBN-10: 1442413190
ISBN-13: 978-1442413191

Thirst No. 4: The Shadow of Death (Thirst No. #4)
by Christopher Pike

The conclusion to the phenomenally successful Thirst series follows five-thousand-year-old vampire Alisa Perne as she battles a new race of immortals: the Telar. The Telar are a challenging threat. But Alisa is hungry for blood – and thirsty for revenge.

Reading level: Young Adult
Paperback: 320 pages
Publisher: St. Martin's Griffin (August 16, 2011)
ISBN-10: 0312609167
ISBN-13: 978-0312609160

Bargains and Betrayals (13 to Life, #3)
by Shannon Delany

Locked away at Pecan Place, Jessie finds her situation to be even more dangerous than she feared. While she struggles to maintain her sanity and discover answers about the group that seems less and less like any legitimate government agency, Pietr fights to keep their relationship alive. But very aware that his mother's time is running out, Pietr makes a deal he doesn't dare tell Jessie about. Because the deal Pietr's made could mean the death of far more than his tenuous relationship with the girl he loves.

Reading level: Young Adult
Hardcover: 432 pages
Publisher: Razorbill (August 23, 2011)
ISBN-10: 1595143173
ISBN-13: 978-1595143174

Bloodlines (Bloodlines, #1)
by Richelle Mead

The first book in Richelle Mead's brand-new teen fiction series – set in the same world as Vampire Academy.

When alchemist Sydney is ordered into hiding to protect the life of Moroi princess Jill Dragomir, the last place she expects to be sent is a human private school in Palm Springs, California. But at their new school, the drama is only just beginning.

Populated with new faces as well as familiar ones, Bloodlines explores all the friendship, romance, battles and betrayals that made the #1 New York Times bestselling Vampire Academy series so addictive – this time in a part-vampire, part-human setting where the stakes are even higher and everyone's out for blood.

Reading level: Young Adult
Hardcover: 368 pages
Publisher: Simon Pulse (August 23, 2011)
ISBN-10: 144240776X
ISBN-13: 978-1442407763

Nocturne (Claire de Lune, #2)
by Christine Johnson

Some secrets are too dangerous…

After the tragic events of the summer, Claire is looking forward to a new school year. All she wants to worry about is finding the most gorgeous dress to wear to the Autumn Ball with her perfect boyfriend.

But as Claire knows all too well, the life of a werewolf is never that simple, or that sweet.

When Claire's human and wolf lives start to collide, her worst nightmares come true. She is hurting her best friend. She has been caught lying. And then the unthinkable happens: Someone discovers Claire's secret.

If Claire's werewolf identity is exposed, everyone she knows will be put at risk. And the pack's response comes at a cost higher than Claire can imagine. Claire will be forced to determine just how far she is willing to go.

Reading level: Young Adult
Hardcover: 384 pages
Publisher: Balzer + Bray (August 23, 2011)
ISBN-10: 0062060716
ISBN-13: 978-0062060716

Fifteen-year-old Bridget Liu just wants to be left alone: by her mom, by the cute son of a local police sergeant, and by the eerie voices she can suddenly and inexplicably hear. Unfortunately for Bridget, it turns out the voices are demons – and Bridget has the rare ability to banish them back to whatever hell they came from.

Terrified to tell people about her new power, Bridget confides in a local priest who enlists her help in increasingly dangerous cases of demonic possession. But just as she is starting to come to terms with her new power, Bridget receives a startling message from one of the demons. Now Bridget must unlock the secret to the demons' plan before someone close to her winds up dead – or worse, the human vessel of a demon king

Reading level: Young Adult
Paperback: 192 pages
Publisher: Candlewick (August 23, 2011)
ISBN-10: 0763641146
ISBN-13: 978-0763641146

Tantalize: Kieren's Story
by Cynthia Leitich Smith, Ming Doyle

Illustrated by hot new talent Ming Doyle, Cynthia Leitich Smith's TANTALIZE is reimagined as a graphic novel— seen through Kieren's werewolf eyes.

As a hybrid werewolf, Kieren is destined to join an urban Wolf pack and learn to master his shift. Soon, he'll leave everything behind: home, school, his family, and Quincie, his human best friend . . . who's beginning to be a whole lot more than a friend. For years, Kieren has managed to keep his desires— and his wolf— at bay. But when the chef at Quincie' s family restaurant is brutally murdered, Kieren resolves to be there for her, even if it means being framed. Even if it means watching Quincie's beloved restaurant morph into a vampire lair. But when the new chef begins wooing her, how long can Kieren control his claws? How long can he protect Quincie— and himself? In an elegant graphic edition featuring cinematic sequential art by debut artist Ming Doyle and lush, romantic cover art by Sam Weber , bestselling author Cynthia Leitich Smith re-envisions her delicious dark fantasy through wolfish eyes.

Reading level: Young Adult
Hardcover: 320 pages
Publisher: Tor Teen; First Edition edition (August 30, 2011)
ISBN-10: 0765328658
ISBN-13: 978-0765328656

Anna Dressed in Blood (Anna Dressed in Blood, #1)
by Kendare Blake

Cas Lowood has inherited an unusual vocation: He kills the dead.

So did his father before him, until he was gruesomely murdered by a ghost he sought to kill. Now, armed with his father's mysterious and deadly athame, Cas travels the country with his kitchen-witch mother and their spirit-sniffing cat. Together they follow legends and local lore, trying to keep up with the murderous dead—keeping pesky things like the future and friends at bay.

When they arrive in a new town in search of a ghost the locals call Anna Dressed in Blood, Cas doesn't expect anything outside of the ordinary: track, hunt, kill. What he finds instead is a girl entangled in curses and rage, a ghost like he's never faced before. She still wears the dress she wore on the day of her brutal murder in 1958: once white, now stained red and dripping with blood. Since her death, Anna has killed any and every person who has dared to step into the deserted Victorian she used to call home.

But she, for whatever reason, spares Cas's life.

Reading level: Young Adult
Hardcover: 544 pages
Publisher: Simon Pulse (August 30, 2011)
ISBN-10: 1416998047
ISBN-13: 978-1416998044

Damned (Crusade, #2)
by Nancy Holder, Debbie Viguié

There is a fine line between love and sacrifice….

Antonio would do anything for his beloved fighting partner Jenn. He protects her, even suppresses his vampire cravings to be with her. Together, they defend humanity against the Cursed Ones. But tensions threaten to fracture their hunting team and his loyalty—his love—is called into question.

Jenn, the newly appointed Hunter, aches for revenge against the Cursed One who converted her sister. And with an even more sinister power on the rise, she must overcome her personal vendettas to lead her team into battle.

Antonio and Jenn need each other to survive, but evil lurks at every turn. With humanity's fate hanging in the balance, they must face down the darkness…or die trying.

Reading level: Young Adult
Hardcover: 384 pages
Publisher: Simon Pulse (August 30, 2011)
ISBN-10: 1442422246
ISBN-13: 978-1442422247

Fury (Fury, #1)
by Elizabeth Miles

Sometimes sorry isn't enough….

It's winter break in Ascension, Maine. The snow is falling and everything looks pristine and peaceful. But not all is as it seems…

Between cozy traditions and parties with her friends, Emily loves the holidays. And this year's even better–the guy she's been into for months is finally noticing her. But Em knows if she starts things with him, there's no turning back. Because his girlfriend is Em's best friend.

On the other side of town, Chase is having problems of his own. The stress of his home life is starting to take its toll, and his social life is unraveling. But that's nothing compared to what's really haunting him. Chase has done something cruel…something the perfect guy he pretends to be would never do. And it's only a matter of time before he's exposed.

In Ascension, mistakes can be deadly. And three girls—…more

Reading level: Young Adult
Hardcover: 400 pages
Publisher: Feiwel & Friends (August 30, 2011)
ISBN-10: 0312656270
ISBN-13: 978-0312656270

Hades (Halo, #2)
by Alexandra Adornetto

Bethany and Xavier are even closer since battling Jake Thorn and his evil influence (in Halo) and Beth and her angel siblings must still protect Venus Cove from the Dark Forces.

When a party game – a séance – inadvertently releases Jake from the Underworld, he disguises himself and tricks Beth into taking a ride on his motorcycle. When the highway opens up and swallows them, Beth learns too late that she's now a prisoner in hell. What happens to angels there? As her archangel brother, Gabriel, her sister Ivy, Xavier, and her best friend, Molly search for her, Beth must weigh Jake's bargaining for her freedom: one night with him, and she will be released back to Earth.

Can Jake be trusted in this wager? And is he also using Beth to engineer the fall of the archangel Gabriel? Xavier has already lost one love – when Jake tricks him into thinking that Bethany is dead, his grief and anger result in a betrayal that will leave Bethany – and readers – wondering if he is so good after all…more

Reading level: Young Adult
Paperback: 320 pages
Publisher: St. Martin's Griffin (August 30, 2011)
ISBN-10: 0312614799
ISBN-13: 978-0312614799

Soul Thief (The Demon Trappers #2)
by Jana Oliver

Riley Blackthorne is beginning to learn that there are worse things than death by demon. And love is just one of them…

Seventeen-year-old Riley has about had it up to here. After the devastating battle at the Tabernacle, trappers are dead and injured, her boyfriend Simon is gravely injured, and now her beloved late father's been illegally poached from his grave by a very powerful necromancer. As if that's not enough, there's Ori, one sizzling hot freelance demon hunter who's made himself Riley's unofficial body guard, and Beck, a super over-protective "friend" who acts more like a grouchy granddad.  With all the hassles, Riley's almost ready to leave Atlanta altogether.

But as Atlanta's demon count increases, the Vatican finally sends its own Demon Hunters to take care of the city's "little" problem, and pandemonium breaks loose. Only Riley knows that she might be the center of Hell's attention: an extremely powerful Grade 5 demon is stalking her, and her luck can't last forever…

Reading level: Young Adult
Hardcover: 304 pages
Publisher: Harlequin (August 30, 2011)
ISBN-10: 0373210388
ISBN-13: 978-0373210381

Twisted (Intertwined, #3)
by Gena Showalter

His vampire girlfriend might have brought him back to life, but he's never felt more out of control. There's a darkness within him, something taking over…changing him. Worse, because he was meant to die, death now stalks him at every turn. Any day could be his last.

Once upon a time, the three souls trapped inside his head could have helped him. He could have protected himself. But as the darkness grows stronger, the souls grow weaker—just like his girlfriend. The more vampire Aden becomes, the more human Victoria becomes, until everything they know and love is threatened.

Life couldn't get any worse. Could it?
---
Authors/Publishers: have a book coming out soon?
Contact us to schedule a visit/review/giveaway
Please leave a comment if we missed a title and we will update this post.