It's the last Friday of the month which means it's time to check out what we're going to be reading next month in: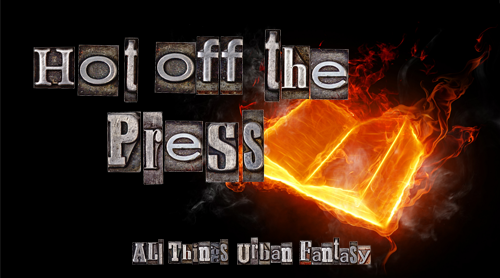 *Release dates are subject to change.  Most of the descriptions have been truncated for space.  Clicking the 'more' link will take you to that title's Goodreads page where the full description may be read. 
Please visit our Titles Received For Review page to see which of these titles are scheduled for review this month.
July Releases (32 Adult Titles)
Mass Market Paperback: 416 pages
Publisher: Sourcebooks Casablanca; Original edition (July 1, 2011)
ISBN-10: 1402241968
ISBN-13: 978-1402241963

Touch If You Dare
by Stephanie Rowe

"Rowe is a paranormal star!"
-JR Ward, #1 New York Times bestselling author of Black Dagger Brotherhood Series

He's just about the hottest warrior she's ever seen…

Reina Fleming really appreciates a man who's on a mission-especially when he's a badass warrior doing his best to impress her. And Jarvis is charmed by the way Reina's magic touch can soothe his dark side.

But when Jarvis's attention puts her job, her home, and her family in danger, Reina has to decide whether love is worth the price…

Enter the nonstop, action-packed world of Stephanie Rowe's love stories-you'll never think of the manly arts in the same way again.

Mass Market Paperback: 320 pages
Publisher: Bantam; Original edition (July 5, 2011)
ISBN-10: 0553592688
ISBN-13: 978-0553592689

Blood Secrets (Alexandra Sabian, #2)
by Jeannie Holmes

WHEN ALEXANDRA SABIAN SINKS HER TEETH INTO AN INVESTIGATION, SHE DOESN'T LET GO.

Alex allowed a case involving murdered vamps to get personal and is suspended from the Federal Bureau of Preternatural Investigation. Now she's facing an official inquiry but has a chance to redeem herself. The catch: She must once again work with Varik Baudelaire, her former mentor and ex-fiancé, as he spearheads a search for a missing college student. But Varik has been keeping secrets from Alex, and his mysterious past is on a collision course with his present.

When Alex and Varik discover a carefully handcrafted doll at a crime scene, neither of them can see how close the danger really is or that a killer known as the Dollmaker has made Alex the object of his horrific desire. Now the only way out of the Dollmaker's lair is through the twilight realm of the Shadowlands, where all secrets—for better or worse—will be revealed.

Paperback: 304 pages
Publisher: Berkley; Original edition (July 5, 2011)
ISBN-10: 0425242137
ISBN-13: 978-0425242131

Bloodlust (Nightshade, #2)
by Michelle Rowen

Jillian Conrad's blood has killed the vampire king. Now an enemy to all vampires, she is targeted for elimination. So is the infant daughter of the dead king. If Jillian doesn't stand in the way of her death, then everyone, living or dead, is in great peril.

Length: Novella
Release Date: July 5, 2011
Publisher: Entangled
ISBN: 978-1-937044-04-6

Break Out (Blood Hunter, #1)
by Nina Croft

The year is 3048, Earth is no longer habitable, and man has fled to the stars where they've discovered the secret of immortality—Meridian. Unfortunately, the radioactive mineral is exorbitantly expensive and only available to a select few. A new class comprised of the super rich and immortal soon evolves. The Collective, as they're called, rule the universe.

Two-thousand-year-old Ricardo Sanchez, vampire and rogue pilot of the space cruiser, El Cazador, can't resist two things: gorgeous women and impossible jobs. When beautiful Skylar Rossaria approaches him to break a prisoner out of the Collective's maximum security prison on Trakis One, Rico jumps at the chance. Being hunted by the Collective has never been so dangerous–or so fun!

Paperback: 368 pages
Publisher: Signet; Original edition (July 5, 2011)
ISBN-10: 045123300X
ISBN-13: 978-0451233004

Cold Touch (Extrasensory Agents, #2)
by Leslie Parrish

Since being gifted-or cursed-with the ability to touch a lifeless body and relive the deceased's final moments, Olivia Wainwright has died a hundred deaths. And every glimpse into this darkness draws her deeper into danger.

Though he doesn't believe in psychics, Savannah Detective Gabe Cooper offers her a glimmer of light. As their bond deepens, Olivia will have to choose between her cold gift and the warmth Gabe can provide. And Gabe can't refuse when she needs his help solving a crime that's haunted her for over a decade-her own murder.

Paperback: 352 pages
Publisher: Zebra; 1 edition (July 5, 2011)
ISBN-10: 1420111892
ISBN-13: 978-1420111897

Deceived by the Others
by Jess Haines

They're here, and they're real. . .werewolves, vampires, mages, and other creatures of the night. For New York P.I. Shiarra Waynest, taking care of Others business started out as a way to stay solvent. But now business is getting very, very complicated. . .

Shiarra's relationship with sexy werewolf Chaz may be somewhat unconventional. Still, after a few bumps, Shia is finally ready to get serious. That means meeting family—or in this case, bringing Chaz's entire werewolf pack along for a rollicking full-moon weekend in the Catskills.

Soon after they arrive, threatening notes appear, warning Chaz to go home. Then their cabin is ransacked. Shia starts digging to find out whether it's the work of upstart teenaged werewolves or something more sinister. Yet as rumors about her vampire connections arouse the pack's hostility, Shia has to contend with other dangers. Not just from an adversary about to make his fatal intentions known, but from a threat that's even closer than she knows. . .

Paperback: 384 pages
Publisher: Roc; Original edition (July 5, 2011)
ISBN-10: 0451464095
ISBN-13: 978-0451464095

Grave Dance (Alex Craft, #2)
by Kalayna Price

After a month of down time, Grave Witch Alex Craft is ready to get back to solving murders by raising the dead. With her love life in turmoil, Alex is eager for the distractions of work. But when her new case forces her to overuse her magic, it might be the last mystery the Grave Witch ever gets to solve…

Mass Market Paperback: 336 pages
Publisher: Del Rey; Original edition (July 5, 2011)
ISBN-10: 0345522486
ISBN-13: 978-0345522481

Hammered (Iron Druid Chronicles, #3)
by Kevin Hearne

Thor, the Norse god of thunder, is worse than a blowhard and a bully—he's ruined countless lives and killed scores of innocents. After centuries, Viking vampire Leif Helgarson is ready to get his vengeance, and he's asked his friend Atticus O'Sullivan, the last of the Druids, to help take down this Norse nightmare.

One survival strategy has worked for Atticus for more than two thousand years: stay away from the guy with the lightning bolts. But things are heating up in Atticus's home base of Tempe, Arizona. There's a vampire turf war brewing, and Russian demon hunters who call themselves the Hammers of God are running rampant. Despite multiple warnings and portents of dire consequences, Atticus and Leif journey to the Norse plain of Asgard, where they team up with a werewolf, a sorcerer, and an army of frost giants for an epic showdown against vicious Valkyries, angry gods, and the hammer-wielding Thunder Thug himself.

Paperback: 320 pages
Publisher: DAW; Original edition (July 5, 2011)
ISBN-10: 0756406757
ISBN-13: 978-0756406752

My Life as A White Trash Zombie
by Diana Rowland

Angel Crawford is a loser. Living with her alcoholic deadbeat dad in the swamps of southern Louisiana, she's a high school dropout with a pill habit and a criminal record who's been fired from more crap jobs than she can count. Now downward spiral her life has taken. That is, until the day she wakes up in the remembers being in an horrible car crash, anonymous letter telling her there's a job that it's an offer she doesn't dare refuse. a brand new addiction: an overpowering who decapitates his prey–just when she's hungriest Angel's going to have to grow up fast if she wants to keep this job and stay in one piece. Because if she doesn't, she's dead meat. Literally.

Paperback: 560 pages
Publisher: Berkley Trade; Original edition (July 5, 2011)
ISBN-10: 0425241734
ISBN-13: 978-0425241738

Mysteria Nights (anthology)
by MaryJanice Davidson, Susan Grant, Gena Showalter, P.C. Cast

Four New York Times bestselling authors. One supernaturally seductive town where "Desperate Housewives meets Charmed" (Fresh Fiction).

Welcome to Mysteria, Colorado, home to a vegan vampire, a neighborly werewolf, a pair of sisterly witches, a demon nanny, and more. Passions run high in this hot two-in-one omnibus edition of Mysteria and Mysteria Lane.

Paperback: 560 pages
Publisher: St. Martin's Griffin; First Edition edition (July 5, 2011)
ISBN-10: 0312385242
ISBN-13: 978-0312385248

Naked City: Tales of Urban Fantasy (anthology)
by Ellen Datlow

In this thrilling collection of original stories some of today's hottest paranormal authors delight, thrill and captivate readers with otherworldly tales of magic and mischief. In Jim Butcher's "Curses" Harry Dresden investigates how to lift a curse laid by the Fair Folk on the Chicago Cubs. In Patricia Briggs' "Fairy Gifts," a vampire is called home by magic to save the Fae who freed him from a dark curse. InMelissa Marr's "Guns for the Dead," the newly dead Frankie Lee seeks a job in the afterlife on the wrong side of the law. In Holly Black's"Noble Rot," a dying rock star discovers that the young woman who brings him food every day has some strange appetites of her own.

Featuring original stories from 20 authors, this dark, captivating, fabulous and fantastical collection is sure to have readers coming back for more

Paperback: 336 pages
Publisher: Berkley; Original edition (July 5, 2011)
ISBN-10: 0425242048
ISBN-13: 978-0425242049

Night Veil (Indigo Court, #2)
by Yasmine Galenorn

Eons ago, vampires tried to turn the Dark Fae in order to harness their magic, only to create a demonic enemy more powerful than they could have imagined. Quietly amassing their strength for centuries, the Vampiric Fae-led by the merciless Myst, Queen of the Indigo Court-are determined to enslave the world. Only one witch stands in her way…

Cicely Waters grew up believing she was simply one of the magic-born-a witch who can control the wind-but when she returned home to New Forest, Washington, she discovered she was also one of the shifting Fae. Now she must perfect her gift. For Myst, Queen of the Indigo Court, has captured Grieve, the Fae prince who holds Cicely's heart. To save both her beloved Grieve and her friend Kaylin-whose demon is waking-Cicely must journey deep into the heart of the Indigo Court. But even as Cicely gathers strength, old alliances are breaking faith.

And new allies, like the hedonistic vampire Lannan Altos, promise to take Cicely down a far darker path than she's ever travelled before.

Paperback: 320 pages
Publisher: Roc; Original edition (July 5, 2011)
ISBN-10: 0451464109
ISBN-13: 978-0451464101

A Shot in the Dark (Jesse James Dawson, #2)
by K.A. Stewart

THE ENEMY OF HIS ENEMY

Jesse James Dawson is a Champion, putting his life on the line for those foolish enough to bargain with demons and fighting to save their souls. But even a Champion needs some downtime, so Jesse takes his annual camping trip to Colorado for some male bonding over friendly games of paintball.

Unfortunately, the fun and war games are interrupted by a pack of creatures summoned up from the very depths of hell by an entity Jesse prayed he'd never see again. With the lives of his friends and a teenager's soul on the line, Jesse's only hope may lie with an even more dangerous enemy–his personal demon, Axel..

Paperback: 320 pages
Publisher: Signet; Original edition (July 5, 2011)
ISBN-10: 0451234073
ISBN-13: 978-0451234070

A Taste of the Nightlife: A Vampire Chef Mystery
by Sarah Zettel

Charlotte Caine isn't called the Vampire Chef" because she's a member of New York's undead community-she just cooks for them. Her restaurant, Nightlife, is poised to take the top slot in the world of "haute noir" cuisine.

But when a drunk customer causes a scene, a glowing review from the city's top food critic doesn't seem likely-especially when that customer winds up dead on Nightlife's doorstep. Now, with her brother under suspicion for the murder, Charlotte has to re-open her restaurant and clear her brother's name-before they both become dinner.

Hardcover: 304 pages
Publisher: Berkley Hardcover (July 5, 2011)
ISBN-10: 0425241270
ISBN-13: 978-0425241271

Undead and Undermined (Undead #10)
by MaryJanice Davidson

All-new in the New York Times bestselling drop-dead funny series.

Vampire Queen Betsy Taylor thought she couldn't die. So what's she doing in the morgue? It could have something to do with a time- traveling trip she made, and a foe with a wicked agenda that could finally be the real death of Betsy-if she's not careful.

Hardcover: 368 pages
Publisher: New American Library; 1st edition (July 5, 2011)
ISBN-10: 0451234065
ISBN-13: 978-0451234063

Vision Impossible (Psychic Eye Mystery #9)
by Victoria Laurie

Abby Cooper's next mission may truly be impossible…

Abby Cooper, the FBI's newest Civilian Profiler, is adding Spy to her resume. The military's digital photography software that captures one's aura- just like Abby can-sits in a drone aircraft that's been stolen. It's a major breach in security as every country's leader can be identified by their aura…

Abby springs into action to stop the criminals before they set their diabolical plan into motion, while making herself a prime target.

Hardcover: 176 pages
Publisher: Del Rey (July 12, 2011)
ISBN-10: 0345521013
ISBN-13: 978-0345521019

Blood Work: An Original Hollows Graphic Novel
by Kim Harrison

When Ivy met Rachel, the result wasn't exactly love at first sight. Sparks flew as the living vampire and the stubborn witch learned what it meant to be partners. Now Kim Harrison, the acclaimed author of Pale Demon and Black Magic Sanction, turns back the clock to tell the tale—in an original full-color graphic novel.

Hot-as-hell, tough-as-nails detective Ivy Tamwood has been demoted from homicide down to lowly street-crime detail. As if rousting trolls and policing pixies instead of catching killers wasn't bad enough, she's also been saddled with a newbie partner who's an earth witch. It's enough to make any living vampire bare her fangs. But when a coven of murderous witches begins preying on werewolves, Rachel Morgan quickly proves she's a good witch who knows how to be a badass.

Together, Ivy and Rachel hit the mean streets to deal swift justice to the evil element among Cincinnati's supernatural set. But …more

Hardcover: 304 pages
Publisher: Knopf (July 12, 2011)
ISBN-10: 0307595080
ISBN-13: 978-0307595089

The Last Werewolf
by Glen Duncan

Meet Jake. A bit on the elderly side (he turns 201 in March), but otherwise in the pink of health. The nonstop sex and exercise he's still getting probably contribute to that, as does his diet: unusual amounts of flesh and blood (at least some from friends and relatives). Jake, of course, is a werewolf, and with the death of his colleague he has now become the only one of his kind. This depresses Jake to the point that he's been contemplating suicide. Yet there are powerful forces who for very different reasons want—and have the power—to keep Jake alive.

Here is a powerful new version of the werewolf legend—mesmerizing and undeniably sexy, and with moments of violence so elegantly wrought they dazzle rather than repel. But perhaps its most remarkable achievement is to make the reader feel sympathy for a man who can only be described as a monster—and in doing so, remind us what it means to be human.

One of the most original, audacious, and terrifying novels in years.

Mass Market Paperback: 288 pages
Publisher: Harlequin (July 19, 2011)
ISBN-10: 0373618654
ISBN-13: 978-0373618651

Guardian Wolf (Harlequin Nocturne)
by Linda O. Johnston

Spying his former lover shifting from wolf to woman provoked strong feelings in Simon Parran. And it seemed Dr. Grace Andreas had a few other secrets, including membership in the elite shape–shifting unit, Alpha Force.

Having hidden his true nature from Grace for so long, Simon is unprepared to finally work side by side with her. But with biological weapons going missing and a suspected terrorist plot in the works, Simon must turn to Grace for help. Even if being with her 24/7 would ignite all the passion he'd long repressed…

Paperback: 264 pages
Publisher: Night Shade Books (July 19, 2011)
Language: English
ISBN-10: 1597802824
ISBN-13: 978-1597802826

"What would Kurt Russell do?" Oxford police detective Arthur Wallace asks himself that question a lot. Because Arthur is no hero. He's a good cop, but prefers that action and heroics remain on the screen, safely performed by professionals. But then, secretive government agency MI12 comes calling, hoping to recruit Arthur in their struggle against the tentacled horrors from another dimension known as the Progeny. But Arthur is NO HERO! Can an everyman stand against sanity-ripping cosmic horrors?

Paperback: 384 pages
Publisher: Luna; Original edition (July 19, 2011)
ISBN-10: 0373803397
ISBN-13: 978-0373803392

Rebirth (Aftertime, #2)
by Sophie Littlefield

The end of the world was just the beginning

Civilization has fallen, leaving California an unforgiving, decimated place. But Cass Dollar beat terrible odds to get her missing daughter back—she and Ruthie will be happy.

Yet with the first winter, Cass is reminded that happiness is fleeting in Aftertime. Ruthie retreats into silence.

Flesh—eating Beaters still dominate the landscape. And Smoke, Cass's lover and strength, departs on a quest for vengeance, one that may end him even if he returns.

The survivalist community Cass has planted roots in is breaking apart, too. Its leader, Dor, implores Cass to help him recover his own lost daughter, taken by the totalitarian Rebuilders. And soon Cass finds herself thrust into the dark heart of an organization promising humanity's rebirth—at all costs.…more

Paperback: 288 pages
Publisher: Ace; Original edition (July 26, 2011)
ISBN-10: 1937007065
ISBN-13: 978-1937007065

Black Night (Black Wings #2)
by Christina Henry

Madeline Black is an Agent of death, meaning she escorts the souls of people who have died to the afterlife. Of course, not everyone is happy to see her…

If obstinate dead people were all that Maddy had to worry about, life would be much easier. But the best-laid plans of Agents and fallen angels often go awry. Deaths are occurring contrary to the natural order, Maddy's being stalked by foes inside and outside of her family, and her two loves-her bodyguard, Gabriel, and her doughnut-loving gargoyle, Beezle-have disappeared. But because Maddy is Lucifer's granddaughter, things are expected of her, things like delicate diplomatic missions to other realms

Paperback: 336 pages
Publisher: Ace; Original edition (July 26, 2011)
ISBN-10: 0441020623
ISBN-13: 978-0441020621

Bloodlands (Bloodlands Trilogy #1)
by Christine Cody, Chris Marie Green

It was called the New Badlands, home to the survivors of a cataclysm that altered the entire nation. Then the vampires arrived, and it was rechristened the Bloodlands. Not because of the vampire, but because of the gun-for-hire who'd decided to slay every monster in the country by any and every means necessary.

Mass Market Paperback: 368 pages
Publisher: Pocket Star (July 26, 2011)
ISBN-10: 1439199485
ISBN-13: 978-1439199480

Bound by Moonlight (Moonlight, #4)
by Nancy Gideon

They swore they'd be together forever
Detective Charlotte Caissie is suddenly sharing drawer space and making media news with her shape-shifter lover Max Savoie.
Knowing the reformed mobster is determined to be accepted by her peers, how can she ask him to return to his criminal roots to help her solve a complex case?

But those they trust the most . . .
Going undercover to find the vicious serial killer who kidnapped a colleague's daughter, Cee Cee is caught between the partner whose integrity she relies on and her fiercely possessive lover. In calling on Max to use his preternatural talents to aide a hated enemy, she crosses a line that strains their relationship to its limits.

Will do anything to tear them apart
With his secret spreading beyond those he can trust, Max is forced to make dangerous alliances to protect his family and his clan. The only certainty he has is his love for his human mate, until the …more

Paperback: 370 pages
Publisher: Kensington; Original edition (July 26, 2011)
ISBN-10: 0758247338
ISBN-13: 978-0758247339

Dead Alert (Guardians of the Dark, #2)
by Bianca D'Arc

Sizzling attraction meets unstoppable adventure in Bianca D'Arc's captivating new paranormal romance…

For Emily Parkington, the thrill of flying charter planes for Praxis Air has lately been tinged with dread. Mysterious cargo flights and a high number of fatal crashes lead Emily to suspect something sinister behind the scenes. And if her new colleague is involved, Emily won't hesitate to turn him in, in spite of Sam Archer's sexy charm and irresistibly easy confidence.

Enemy or potential ally? Sam can't be sure of anything where Emily is concerned, except how much he wants her. Immune to the zombie virus created through military research, Sam is working undercover to find out if Praxis is trafficking forbidden technology. It was a potentially deadly assignment even before he found himself distracted by a woman he scarcely knows. And when a "controlled" experiment goes horribly wrong, there will be no limit to the danger they both face…or how far he's willing to go to save her…

Mass Market Paperback: 352 pages
Publisher: Orbit; Original edition (July 26, 2011)
ISBN-10: 0316128082
ISBN-13: 978-0316128087

Eye of the Tempest (Jane True, #4)
by Nicole Peeler

Nothing says "home" like being attacked by humans with very large guns, as Jane and Anyan discover when they arrive in Rockabill. These are professionals, brought into kill, and they bring Anyan down before either Jane or the barghest can react. Seeing Anyan fall awakens a terrible power within Jane, and she nearly destroys herself taking out their attackers.

Jane wakes, weeks later, to discover that she's not the only thing that's been stirring. Something underneath Rockabill is coming to life: something ancient, something powerful, and something that just might destroy the world.

Jane and her friends must act, striking out on a quest that only Jane can finish. For whatever lurks beneath the Old Sow must be stopped…and Jane's just the halfling for the job.

Hardcover: 496 pages
Publisher: Roc Hardcover (July 26, 2011)
ISBN-10: 045146379X
ISBN-13: 978-0451463791

Ghost Story (The Dresden Files, #13)
by Jim Butcher

The eagerly awaited new novel in the #1 New York Times bestselling Dresden Files series.

When we last left the mighty wizard detective Harry Dresden, he wasn't doing well. In fact, he had been murdered by an unknown assassin.

But being dead doesn't stop him when his friends are in danger. Except now he has nobody, and no magic to help him. And there are also several dark spirits roaming the Chicago shadows who owe Harry some payback of their own.

To save his friends-and his own soul-Harry will have to pull off the ultimate trick without any magic…

Mass Market Paperback: 400 pages
Publisher: Angry Robot; Original edition (July 26, 2011)
ISBN-10: 0857661159
ISBN-13: 978-0857661159

Hard Spell: An Occult Crimes Unit Investigation
by Justin Gustainis

Stan Markowski is a Detective Sergeant on the Scranton PD's Supernatural Crimes Investigation Unit.

Like the rest of America, Scranton's got an uneasy 'live and let unlive' relationship with the supernatural. But when a vamp puts the bite on an unwilling victim, or some witch casts the wrong kind of spell, that's when they call Markowski. He carries a badge. Also, a crucifix, some wooden stakes, a big vial of holy water, and a 9mm Beretta loaded with silver bullets.

File Under: Urban Fantasy [ Dial V For Vampire | Forbidden Spells | Bite Club | Scranton By Night ]

 

Mass Market Paperback: 352 pages
Publisher: Forever; Original edition (July 26, 2011)
ISBN-10: 0446584614
ISBN-13: 978-0446584616

The Lost (Sin Hunters, #1)
by Caridad Piñeiro

Adam Salvatore is no ordinary millionaire. The heir to an ancient race possessing a dark, powerful magic, he can shapeshift and create energy. His gifts make him a living weapon and have forced him to live in seclusion. But now an inhuman force hunts down Adam-just when he finds someone who makes him feel more human than he ever imagined possible . . .

Home from combat in Iraq, Bobbie Carerra wants only peace, yet soon joins Adam in a terrifying battle against paranormal enemies who hide in plain sight. She's drawn to his strength of mind and body; he's attracted to her courage and intoxicating energy. Their scorching passion can either transport them to the heights of ecstasy or-if Adam's powers rage out of control-destroy them. But when an invisible brotherhood tightens its nets and someone Adam trusts betrays him, only a heartrending decision can save them.

Mass Market Paperback: 384 pages
Publisher: Pocket (July 26, 2011)
ISBN-10: 1439158789
ISBN-13: 978-1439158784

Shadow Fall (Shadowchasers, #3)
by Seressia Glass

In a job like this, one mistake can cost you everything.

As a Shadowchaser, Kira Solomon has been trained to serve the Light, dispatch the Fallen, and prevent the spread of chaos. It's a deadly job, and Kira knows the horror of spilling innocent blood. But now she has a new role, as the Hand of Ma'at, the Egyptian Goddess of Truth and Order, and an assignment that might just redeem her.

A fellow Shadowchaser has gone missing, and so has a unique artifact imbued with astonishing magic. Unless the Vessel of Nun is returned, it will cause destruction beyond anything the modern world has seen. Kira's got a team at her back, including Khefar, a near-immortal Nubian warrior who's already died for her once. But as complicated as her feelings for him are, they're nothing compared to the difficulties of the task she faces.And the only way to defeat the enemy is to trust in a power she can barely control, and put her life—and her soul—on the line.

Paperback: 368 pages
Publisher: Ace; Original edition (July 26, 2011)
ISBN-10: 0441020658
ISBN-13: 978-0441020652

Shadowflame (Shadow World, #2)
by Dianne Sylvan

It's been three months since musician Miranda Grey became a vampire and married David Solomon, Prime of the South. As Queen, Miranda must quickly come to terms with her new role and learn how to negotiate the treacherous waters of Signet politics, inevitably making dangerous enemies along the way.

As if complicated vampire politics and a rising music career weren't enough, an enigmatic but powerful force from David's past appears, leaving a wake of chaos and uncertainty for the Pair's fledgling relationship. Miranda begins to realize how little she really knows about her husband. But when an assassin begins targeting her friends and allies, the Pair must track down the killer, even as their lives hang in the balance…

Hardcover: 336 pages
Publisher: Dutton (July 26, 2011)
ISBN-10: 0525952209
ISBN-13: 978-0525952206

Spell Bound (Women of the Otherworld, #12)
by Kelley Armstrong

At last, in the novel every Kelley Armstrong fan will need to own, all the major heroines and heroes of Otherworld are united.

It's been ten years since Bitten, the first novel in Kelley Armstrong's New York Times bestselling Otherworld series. In that time hundreds of thousands of fans have ravenously devoured the adventures of Armstrong's witches, demons, and werewolves. Now, in Spell Bound, she brings them all together for her most sweeping tale yet.

Savannah Levine is in terrible danger, and for once she's powerless to help herself. At the heartbreaking conclusion of Waking the Witch, Savannah swore that she would give up her powers if it would prevent further pain for a young orphan. Little did she know that someone would take her up on that promise.

And now, witch-hunting assassins, necromancers, half-demons, and rogue witches all seem to be after her. The threat is not …more
July Releases (20 YA Titles)
Reading level: Young Adult
Hardcover: 304 pages
Publisher: Harcourt Children's Books; None edition (July 4, 2011)
ISBN-10: 0547482507
ISBN-13: 978-0547482507

Fourteen-year-old Luce has had a tough life, but she reaches the depths of despair when she is assaulted and left on the cliffs outside of a grim, gray Alaskan fishing village. She expects to die when she tumbles into the icy waves below, but instead undergoes an astonishing transformation and becomes a mermaid. A tribe of mermaids finds Luce and welcomes her in—all of them, like her, lost girls who surrendered their humanity in the darkest moments of their lives. Luce is thrilled with her new life until she discovers the catch: the mermaids feel an uncontrollable desire to drown seafarers, using their enchanted voices to lure ships into the rocks. Luce possesses an extraordinary singing talent, which makes her important to the tribe—she may even have a shot at becoming their queen. However her struggle to retain her humanity puts her at odds with her new friends. Will Luce be pressured into committing mass murder?

The first book in a trilogy, Lost Voices is a captivating and wildly original tale about finding a voice, the healing power of friendship, and the strength it takes to forgive.

Reading level: Young Adult
Hardcover: 352 pages
Publisher: Tor Teen; First Edition edition (July 5, 2011)
ISBN-10: 0765328232
ISBN-13: 978-0765328236

Conspiracies (Shadow Grail, #2)
by Mercedes Lackey, Rosemary Edghill

Spirit and her friends Burke, Loch, Muirin, and Addie have managed to defeat the evil force that has been killing students at Oakhurst Academy for the past forty years—or so they think. When a series of magical attacks disrupts the school, Doctor Ambrosius calls upon alumnus Mark Rider to secure the campus—and start training the students for war. The only student without magic, Spirit doesn't trust Mark or his methods. She knows that Oakhurst isn't safe. And if Spirit and her friends want to live long enough to graduate, they have to find out what is really going on—before it's too late.

Reading level: Young Adult
Paperback: 400 pages
Publisher: Tor Teen; First Edition edition (July 5, 2011)
ISBN-10: 0765328097
ISBN-13: 978-0765328090

Original Sin (Personal Demons, #2)
by Lisa Desrochers

Luc Cain was born and raised in Hell, but he isn't feeling as demonic as usual lately—thanks to Frannie Cavanaugh and the unique power she never realized she had. But you can't desert Hell without consequences, and suddenly Frannie and Luc find themselves targeted by the same demons who used to be Luc's allies.

Left with few options, Frannie and Luc accept the protection of Heaven and one of its most powerful angels, Gabe. Unfortunately, Luc isn't the only one affected by Frannie, and it isn't long before Gabe realizes that being around her is too…tempting. Rather than risk losing his wings, he leaves Frannie and Luc under the protection of her recently-acquired guardian angel.

Which would be fine, but Gabe is barely out the door before an assortment of demons appears—and they're not leaving without dragging Luc back to Hell with them. Hell won't give up and Heaven won't give in. Frannie's guardian exercises all the power he has to keep them away, but the demons are willing to hurt anyone …more

Hardcover: 288 pages
Publisher: William Morrow (July 5, 2011)
ISBN-10: 0061735108
ISBN-13: 978-0061735103

Overbite (Insatiable, #2)
by Meg Cabot

Meena Harper has a special gift, but it's only now that anyone's ever appreciated it. The Palatine Guard—a powerful secret demon-hunting unit of the Vatican—has hired her to work at their new branch in Lower Manhattan. With Meena's ability to predict how everyone she meets will die, the Palatine finally has a chance against the undead.

Sure, her ex-boyfriend was Lucien Anton­escu, son of Dracula, the prince of darkness. But that was before he (and their relationship) went up in flames. Now Meena's sworn off vampires for good . . . at least until she can prove her theory that just because they've lost their souls doesn't mean demons have lost the ability to love.

Meena knows convincing her co-workers—including her partner, Über-demon-hunter Alaric Wulf—that vampires can be redeemed won't be easy . . . especially when a deadly new threat seems to be endangering not just lives of the Palatine, but Meena's …more

Reading level: Young Adult
Hardcover: 384 pages
Publisher: HarperTeen (July 5, 2011)
ISBN-10: 006199443X
ISBN-13: 978-0061994432

The Siren's Cry
by Jennifer Anne Kogler

Not just an Otherworldly…
an Unusual.

Fern is not like other girls. She has strange and vivid visions and has the ability to teleport—anywhere, anytime. Fern is an Otherworldly, a special kind of vampire that lives in the human world. What's more, Fern is one of the Unusual Eleven, a group of Otherworldlies all born on the same day with extraordinary powers, prophesied to change the fate of Otherworldlies and humans alike.

On a school trip to Washington, DC, Fern has a dramatic vision that reveals another Unusual in grave danger. Now it's up to Fern to put together the pieces of where he is and why he's been taken. Can Fern solve the puzzle and free the boy in time to defeat the darkness that threatens?

In this gripping and fast-paced tale, the world of vampires has never been more compelling.

Reading level: Young Adult
Paperback: 320 pages
Publisher: St. Martin's Griffin; Original edition (July 5, 2011)
ISBN-10: 0312575955
ISBN-13: 978-0312575953

Sirensong (Faeriewalker, #3)
by Jenna Black

When Dana is invited to Faerie to be officially presented at the Seelie Court, it's no easy decision. After all, everyone knows Titania, the Seelie Queen, wants her dead. But Titania claims not to be the one behind the death threats; and her son, Prince Henry, makes the decision a whole lot easier when he suggests Dana might be arrested for (supposedly) conspiring with her aunt Grace to usurp the Seelie throne. So she and her father better do as they're told…

The journey through Faerie is long – and treacherous. Dana thought it would be a good idea to have friends along, but her sort-of-boyfriend Ethan and her bodyguard's son, Keane, just can't seem to get along, and Kimber's crush on Keane isn't making things any easier. When a violent attack separates Dana from their caravan, the sexy Erlking saves her just in the nick of time… and makes it clear that he hasn't given up on making her his own.

Arriving at Titania's beautiful palace should be a relief. But Dana is soon implicated in an assassination attempt against Titania's niece, and is suddenly a fugitive, forced to leave her father behind…more

Reading level: Young Adult
Hardcover: 384 pages
Publisher: Dutton Juvenile (July 7, 2011)
ISBN-10: 0525422471
ISBN-13: 978-0525422471

As reality slips and time stands still, Consuela finds herself thrust into the world of the Flow. Removed from all she loves into this shifting world overlapping our own, Consuela quickly discovers she has the power to step out of her earthly skin and cloak herself in new ones-skins made from the world around her, crafted from water, fire, air. She is joined by other teens with extraordinary abilities, bound together to safeguard a world they can affect, but where they no longer belong.

When murder threatens to undo the Flow, the Watcher charges Consuela and elusive, attractive V to stop the killer. But the psychopath who threatens her new world may also hold the only key to Consuela's way home.

Reading level: Young Adult
Paperback: 312 pages
Publisher: Flux; Original edition (July 8, 2011)
ISBN-10: 0738715778
ISBN-13: 978-0738715773

The Serpent's Coil (Prophecy of Days, #2)
by Christy Raedeke

After discovering that Uncle Li betrayed her and the Fraternitas Regni Occulti burned down her family's house, Caity Mac Fireland retreats to a boarding school that allows her to travel around the globe. With the murderous Fraternitas hot on her heels, Caity continues to mobilize the planet's young people as she attempts to fulfill the Mayan prophecy. Helping—and sometimes hindering— Caity in her quest are her best friend Justine, boyfriend Alex, and new classmate Jules D'Aubigne, an intriguing French boy.

Can Caity end the devastating global reign of the Fraternitas and save the world?

Reading level: Young Adult
Hardcover: 160 pages
Publisher: St. Martin's Griffin (July 12, 2011)
ISBN-10: 1250000238
ISBN-13: 978-1250000231

Dragon's Oath
by P.C. Cast, Kristin Cast

The first in an enthralling new mini-series of novellas from the #1 bestselling authors of the House of Night, Dragon's Oath tells the story behind the House of Night s formidable fencing instructor the love that will transform him, and the promise that will haunt him.

With almost 12 million books in print, the House of Night is an international publishing phenomenon that shows no sign of stopping! Now, for the first time, the Cast duo will share the back stories of some of the House of Night's most crucial and mysterious characters. And it all begins with Dragon s Oath. Before Zoey is Marked and arrives at the House of Night before she rises in power to confront utter darkness, and the House of Night is divided there's Dragon, and the dark choice that won t let him go.

Long before he's a professor at the House of Night with Zoey and the gang, in the early 19th century, Bryan Lankford is a troublesome, yet talented human teen. He thinks he can get away with anything…more

Reading level: Young Adult
Hardcover: 400 pages
Publisher: Scholastic Press (July 12, 2011)
ISBN-10: 0545259088
ISBN-13: 978-0545259088

Forever (The Wolves of Mercy Falls, #3)
by Maggie Stiefvater

The thrilling conclusion to #1 bestselling Shiver trilogy from Maggie Stievater

In Maggie Stiefvater's SHIVER, Grace and Sam found each other. In LINGER, they fought to be together. Now, in FOREVER, the stakes are even higher than before. Wolves are being hunted. Lives are being threatened. And love is harder and harder to hold on to as death comes closing in.

Reading level: Young Adult
Hardcover: 352 pages
Publisher: EgmontUSA (July 12, 2011)
ISBN-10: 1606840754
ISBN-13: 978-1606840757

Undercurrent (Siren Trilogy, #2)
by Tricia Rayburn

After losing her sister and finding out who- or what- she really is, Vanessa returns home for her senior year. Everyone at Hawthorne Prep has questions about her tragic summer, but knowing who to open up to is impossible. As she walks the halls without Justine for the very first time, Vanessa has more to worry about than just making a new life for herself.

Because the sirens are out for revenge. To protect herself and the ones she loves, Vanessa must call on powers she believes she has but does not know how to use. To learn, she'll have to seek help from the only person who truly knows her. But first, she must admit the truth about her real identity.

Reading level: Young Adult
Hardcover: 416 pages
Publisher: Delacorte Books for Young Readers (July 12, 2011)
ISBN-10: 0385736932
ISBN-13: 978-0385736930

Texas Gothic
by Rosemary Clement-Moore

Amy Goodnight's family is far from normal. She comes from a line of witches, but tries her best to stay far outside the family business. Her summer gig? Ranch-sitting for her aunt with her wacky but beautiful sister. Only the Goodnight Ranch is even less normal than it normally is. Bodies are being discovered, a ghost is on the prowl, and everywhere she turns, the hot neighbor cowboy is in her face.

Reading level: Young Adult
Hardcover: 528 pages
Publisher: Delacorte Books for Young Readers (July 12, 2011)
ISBN-10: 0385739710
ISBN-13: 978-0385739719

Wildcat Fireflies (Fenestra, #2)
by Amber Kizer

Meridian Sozu is a Fenestra—the half-human, half-angel link between the living and the dead. She has the dark responsibility of helping souls transition safely into the afterlife. If people die without the help of a Fenestra, their souls are left vulnerable to be stolen by the Aternocti, a dark band of forces who disrupt the balance of good and evil in the world and cause chaos.

Having recently lost her beloved Auntie—the woman who showed her what it meant to be a Fenestra—Meridian has hit the road with Tens, her love and sworn protector, in hopes of finding another Fenestra. Their search leads them to Indiana, where Juliet, a responsible and loving teenager, works tirelessly in the nursing home where she and several other foster kids are housed. Surrounded by death, Juliet struggles to make a loving home for the younger kids, and to protect them from the violent whims of their foster mother. But she is struggling against forces she can't understand . . . and even as she feels a pull toward the dying, their sickness seems to infect her, weighing her down. . . .

Reading level: Young Adult
Hardcover: 272 pages
Publisher: Razorbill (July 21, 2011)
ISBN-10: 1595144234
ISBN-13: 978-1595144232

Lexi is cursed with a dark secret. Each day she goes to school like a normal teenager, and each night she must swim, or the pain will be unbearable. She is a siren – a deadly mermaid destined to lure men to their watery deaths. After a terrible tragedy, Lexi shut herself off from the world, vowing to protect the ones she loves. But she soon finds herself caught between a new boy at school who may have the power to melt her icy exterior, and a handsome water spirit who says he can break Lexi's curse if she gives up everything else. Lexi is faced with the hardest decision she's ever had to make: the life she's always longed for – or the love she can't live without?

Reading level: Young Adult
Hardcover: 352 pages
Publisher: HarperTeen (July 26, 2011)
ISBN-10: 0061985864
ISBN-13: 978-0061985867

Supernaturally (Paranormalcy, #2)
by Kiersten White

Evie finally has the normal life she's always longed for. But she's shocked to discover that being ordinary can be . . . kind of boring. Just when Evie starts to long for her days at the International Paranormal Containment Agency, she's given a chance to work for them again. Desperate for a break from all the normalcy, she agrees.

But as one disastrous mission leads to another, Evie starts to wonder if she made the right choice. And when Evie's faerie ex-boyfriend Reth appears with devastating revelations about her past, she discovers that there's a battle brewing between the faerie courts that could throw the whole supernatural world into chaos. The prize in question? Evie herself.

So much for normal.

Reading level: Young Adult
Paperback: 336 pages
Publisher: Kensington (July 26, 2011)
ISBN-10: 0758266928
ISBN-13: 978-0758266927

Touch of Frost (Mythos Academy, #1)
by Jennifer Estep

My name is Gwen Frost, and I go to Mythos Academy — a school of myths, magic and warrior whiz kids, where even the lowliest geek knows how to chop off somebody's head with a sword and Logan Quinn, the hottest Spartan guy in school, also happens to be the deadliest.

But lately, things have been weird, even for Mythos. First, mean girl Jasmine Ashton was murdered in the Library of Antiquities. Then, someone stole the Bowl of Tears, a magical artifact that can be used to bring about the second Chaos War. You know, death, destruction and lots of other bad, bad things. Freaky stuff like this goes on all the time at Mythos, but I'm determined to find out who killed Jasmine and why—especially since I should have been the one who died. . .

Reading level: Young Adult
Hardcover: 304 pages
Publisher: HarperTeen (July 26, 2011)
ISBN-10: 0061951013
ISBN-13: 978-0061951015

Voice of the Undead (Alex Van Helsing #2)
by Jason Henderson

Now that Alex is in the know about the deadly vampires that live—and hunt—around his boarding school, everything is different. Putting his talents to use, Alex is training with the Polidorium to become a vampire hunter, just like his Van Helsing ancestors. Sure, he's only fourteen, but c'mon: This runs in his blood.

But Alex is wondering if he'll live long enough to succeed. His archnemesis Elle, a vampire whose youthful appearance and blond hair disguise a rage that's directed at him, is out to get him before a powerful leader called Ultravox arrives on the scene. Ultravox specializes in assassinations, but who is he targeting? As he dodges Elle's attacks, Alex is on a mission to uncover Ultravox's deadly plan before his friends and his school become collateral damage. There's no time to report back; innocent lives hang in the balance, and it's on Alex to act now—or else.

Reading level: Young Adult
Hardcover: 400 pages
Publisher: Simon & Schuster Children's Publishing (July 26, 2011)
ISBN-10: 1442421177
ISBN-13: 978-1442421172

Every flame begins with a spark.

Ashline Wilde is having a rough sophomore year. She's struggling to find her place as the only Polynesian girl in school, her boyfriend just cheated on her, and now her runaway sister, Eve, has decided to barge back into her life. When Eve's violent behavior escalates and she does the unthinkable, Ash transfers to a remote private school nestled in California's redwoods, hoping to put the tragedy behind her. But her fresh start at Blackwood Academy doesn't go as planned. Just as Ash is beginning to enjoy the perks of her new school—being captain of the tennis team, a steamy romance with a hot, local park ranger—Ash discovers that a group of gods and goddesses have mysteriously enrolled at Blackwood…and she's one of them. To make matters worse, Eve has resurfaced to haunt Ash, and she's got some strange abilities of her own. With a war between the gods looming over campus, Ash must master the new fire smoldering within before she clashes with her sister one more time… And when warm and cold fronts collide, there's guaranteed to be a storm

Reading level: Young Adult
Hardcover: 400 pages
Publisher: Philomel (July 26, 2011)
ISBN-10: 0399254838
ISBN-13: 978-0399254833

Wolfsbane (Nightshade, #2)
by Andrea Cremer

This thrilling sequel to the much-talked-about Nightshade begins just where it ended-Calla Tor wakes up in the lair of the Searchers, her sworn enemy, and she's certain her days are numbered. But then the Searchers make her an offer-one that gives her the chance to destroy her former masters and save the pack-and the man-she left behind. Is Ren worth the price of her freedom? And will Shay stand by her side no matter what? Now in control of her own destiny, Calla must decide which battles are worth fighting and how many trials true love can endure and still survive.

Paperback:
Publisher: July 31st 2011 by Obsidian Mountain Publishing
ISBN-13: 9780982903391

Everblue (Mer Tales, #1)
by Brenda Pandos

Best friends share everything with each other. Or do they? Seventeen-year-old Ashlyn Frances Lanski is tired of her boring, single life. Spending time with her best friend Tatiana, dreaming about kissing Tatiana's twin brother Fin, and swimming competitively are her only sanctuary. The girls plan to leave their drab lakeside town far behind for college. But when Tatchi fails to return home after a family emergency, and no one knows where the family has gone, Ash chooses to do something drastic to find them.
Ashlyn is about to discover what she'd thought to be true her whole life, wasn't, and the truth, too fantastical to imagine. Secrets lurk beneath the deep blue waters of Lake Tahoe, secrets that will change Ashlyn's life forever

No pre-order available
---
Authors/Publishers: have a book coming out soon?
Contact us to schedule a visit/review/giveaway
Please leave a comment if we missed a title and we will update this post.