It's the last Friday of the month which means it's time to check out what we're going to be reading next month in: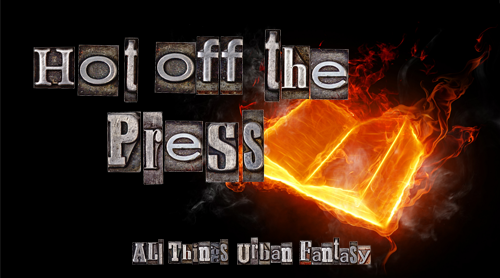 *Release dates are subject to change.  Most of the descriptions have been truncated for space.  Clicking the 'more' link will take you to that title's Goodreads page where the full description may be read.
May (42 Adult Titles)
Paperback: 384 pages
Publisher: BRAVA (May 1, 2011)
Language: English
ISBN-10: 0758263090
ISBN-13: 978-0758263094

Demon Hunting In Dixie
by Lexi George

A warrior, a demon, and the girl next door. . .

Looking For Trouble

Addy Corwin is a florist with an attitude. A bad attitude, or so her mama says, 'cause she's not looking for a man. Mama's wrong. Addy has looked. There's just not much to choose from in Hannah, her small Alabama hometown. Until Brand Dalvahni shows up, a supernaturally sexy, breathtakingly well-built hunk of a warrior from—well, not from around here, that's for sure. Mama thinks he might be European or maybe even a Yankee. Brand says he's from another dimension.

Addy couldn't care less where he's from. He's gorgeous. Serious muscles. Disturbing green eyes. Brand really gets her going. Too bad he's a whack job. Says he's come to rescue her from a demon. Puh-lease. But right after Brand shows up, strange things start to happen. Dogs talk and reanimated corpses stalk the quite streets of . . .More

Mass Market Paperback: 384 pages
Publisher: Sourcebooks Casablanca (May 1, 2011)
ISBN-10: 1402248482
ISBN-13: 978-1402248481

Wickedly Charming
by Kristine Grayson

Cinderella's Prince Charming is divorced and at a dead-end in his career, so he opens a bookstore and travels the land ordering books and discovering new authors. Still handsome and still charming, he has given up on women, royalty, and anything that smacks of a future.

Mellie is sick and tired of being called the Evil Stepmother. She did her best by her stepdaughter Snow White, but the girl resented her to no end and made all kinds of false accusations.

Neither of them believes in happily ever after anymore, but both of them believe in happily for the moment…

Paperback: 320 pages
Publisher: DP
(May 2, 2011)
ISBN-10: 1428511164
ISBN-13: 978-1428511163

The Perilous Prophecy of Guard and Goddess
by Leanna Renee Hieber

The Goddess:  In the beginning, there were lovers: a winged deity of power and light, and a queen of grace and beauty. Phoenix was murdered, his beloved stolen away to the Whisper-world. But their passion inspired the Muses. Through great sacrifice, it could live again.The Guard:

There are always six, mortal hosts for the divine. Battling spirits through the ages, they defy Darkness, Lord of the Dead. In 1867, a shadow rises. The tide turns against them, and all hope falls on a child of prophecy, an eerie, snow-white girl yet to be born. But her path must be cleared. A Great War is coming, and song, wind and stars whisper that the eighteen-year-old Beatrice Smith must give everything to prepare.

 

Paperback: 352 pages
Publisher: Berkley Trade (May 3, 2011)
ISBN-10: 0425240886
ISBN-13: 978-0425240885

Always the Vampire (Oldest City Vampire, #3)
by Nancy Haddock

It's not easy being a dutiful maid of honor when you're a vampire in the Sunshine State…

Cesca Marinelli has been slacking on her duties as a vampire princess, but she will be the best maid of honor ever for Maggie's Victorian wedding. However, when her mostly-human honey, Saber, falls ill due to a magical construct called the Void, she knows she'll have to go beyond the call of bridesmaid duty…

The Void is affecting every supernatural being in Cesca's afterlife, including her shapeshifter ex, Triton. To counter the Void's reign of terror, Cesca must fully summon her vampire powers-which may lead to her own doom.

Paperback: 336 pages
Publisher: Berkley Trade (May 3, 2011)
ISBN-10: 0425240924
ISBN-13: 978–0425240922

Blood Law (Blood Moon Trilogy, Book 1)
by Karin Tabke

For all eternity, only one thing shall separate them—until the Blood Law is avenged…

The coming of the Blood Moon will lead two Lycan packs into war, spur two rival brothers into conflict, and spark an act of vengeance so evil that its effects will be felt for generations.
One woman stands at the center of it all…

As undisputed Alpha, Rafael must choose a life mate to preserve the dominance of his Lycan pack. He never suspected, his mate would be a human, the same wounded, girl-woman he seduces from the brink of death. Falon is a dangerous combination of Lycan and Slayer—beings bred to destroy his kind. Even more, she's a mesmerizing beauty whose sensuality tempts the seasoned warrior to take unnecessary risks. The primal heat between them is irresistible, yet surrendering to it could destroy them both…for a vengeful fo…more

Hardcover: 384 pages
Publisher: Roc Hardcover (May 3, 2011)
ISBN-10: 0451463935
ISBN-13: 978-0451463937

The Council of Shadows: A Novel of the Shadowspawn
by S.M. Stirling

New from the New York Times bestselling author of A Taint in the Blood.

Adrian Brézé defied his own dark heritage as a near-purebred Shadowspawn for years, until his power-hungry sister Adrienne kidnapped his human lover Ellen.

Now, Adrienne is dead, and the Council of Shadows is gathering its strength. To stop the Council from launching an apocalypse, Adrian and Ellen must ally with the Brotherhood, a resistance group dedicated to breaking the Council's hold on humankind…by any means necessary.

In the coming confrontation, Adrian must fight not only the members of the Council but also his own nature-and, as he will come to suspect, traitors within the Brotherhood itself…

Paperback: 416 pages
Publisher: Signet
(May 3, 2011)
ISBN-10: 0451233492
ISBN-13: 978-0451233493

Darkfire Kiss (Dragonfire, #6)
by Deborah Cooke

For one woman, he will risk more than his life…

Rafferty Powell has exchanged challenge coins with his arch-nemesis Magnus Montmorency, and their next battle will be their last. But Rafferty never expected to meet a woman whose desire for Magnus' downfall matches his own—and whose presence sparks Rafferty's long-awaited firestorm.

Since facing her own mortality, investigative reporter Melissa Smith has resolved to live without fear. She's determined to make the seemingly untouchable Magnus pay for his role in ending her friend's life – no matter the price to herself.

When her quest entwines with Rafferty's, Melissa finds herself risking more than she ever thought possible. Because the heat between them unleashes the darkfire—an awesome force of Pyr legend, one that won't be sated until everything they know has been tested and remade.…more

Hardcover: 336 pages
Publisher: Ace Hardcover (May 3, 2011)
ISBN-10: 0441020313
ISBN-13: 978-0441020317

Dead Reckoning (Sookie Stackhouse, #11)
by Charlaine Harris

With her knack for being in trouble's way, Sookie witnesses the firebombing of Merlotte's, the bar where she works. Since Sam Merlotte is now known to be two-natured, suspicion falls immediately on the anti-shifters in the area. But Sookie suspects otherwise and she and Sam work together to uncover the culprit – and the twisted motive for the attack. But her attention is divided. Though she can't 'read' vampires, Sookie knows her lover Eric Northman and his 'child' Pam well – and she realises that they are plotting to kill the vampire who is now their master. Gradually, she is drawn into the plot -which is much more complicated than she knows. Caught up in the politics of the vampire world, Sookie will learn that she is as much of a pawn as any ordinary human – and that there is a new Queen on the board . . .

Paperback: 336 pages
Publisher: Berkley
(May 3, 2011)
ISBN-10: 0425241505
ISBN-13: 978-0425241509

Dragon Bound (Elder Races, #1)
by Thea Harrison

Half-human and half-wyr, Pia Giovanni spent her life keeping a low profile among the wyrkind and avoiding the continuing conflict between them and their dark Fae enemies. But after being blackmailed into stealing a coin from the hoard of a dragon, Pia finds herself targeted by one of the most powerful-and passionate-of the Elder races.

Paperback: 368 pages
Publisher: New American Library (May 3, 2011)
ISBN-10: 0451233328
ISBN-13: 978-0451233325

Hard Bitten (Chicagoland Vampires, #4)
by Chloe Neill

Times are hard for newly minted vampire Merit. Ever since shapeshifters announced their presence to the world, humans have been rallying against supernaturals–and they're camping outside of Cadogan House with protest signs that could turn to pitchforks at any moment. Inside its doors, things between Merit and her Master, green-eyed heartbreaker Ethan Sullivan are … tense. But then the mayor of Chicago calls Merit and Ethan to a clandestine meeting and tells them about a violent vamp attack that has left three women missing. His message is simple: get your House in order. Or else.

Merit needs to get to the bottom of this crime, but it doesn't help that she can't tell who's on her side. So she secretly calls in a favor from someone who's tall, dark, and part of underground vamp group that may have some deep intel on the attack. Merit soon finds herself in the heady, dark heart of Chicago's supernatural society–a world full of vampires who seem too ready to fulfill the …more

Paperback: 432 pages
Publisher: Baen; Original edition (May 3, 2011)
ISBN-10: 1439134340
ISBN-13: 978-1439134344

Hard Magic (Grimnoir Chronicles, #1)
by Larry Correia

Jake Sullivan is a war hero, a private eye—and an ex-con. He's free because he has a magical talent, being able to alter the force of gravity in himself and objects in his vicinity, and the Bureau of Investigation calls on him when they need his help in apprehending criminals with their own magical talents. But the last operation he was sent along to help with went completely wrong, and Delilah Jones, the woman the G-men were after, who just happened to be an old friend of Jake's in happier times, had a lot of magical muscle with her, too much muscle for the cops to handle, even with Jake's help.

It got worse. Jake found out that the Feds had lied to him about Delilah being a murderer as well as a bank robber, and they had lied about this being his last job for them—he was too valuable for them to let him go. And things were even worse than Jake imagined. There was a secret war being waged by opposing forces of magic-users, and Jake had no idea that he had just attracted the attention of …more

Mass Market Paperback: 320 pages
Publisher: Del Rey
(May 3, 2011)
ISBN-10: 0345522478
ISBN-13: 978-0345522474

Hounded (Iron Druid Chronicles, #1)
by Kevin Hearne

Atticus O'Sullivan, last of the Druids, lives peacefully in Arizona, running an occult bookshop and shape-shifting in his spare time to hunt with his Irish wolfhound. His neighbors and customers think that this handsome, tattooed Irish dude is about twenty-one years old—when in actuality, he's twenty-one centuries old. Not to mention: He draws his power from the earth, possesses a sharp wit, and wields an even sharper magical sword known as Fragarach, the Answerer.

Unfortunately, a very angry Celtic god wants that sword, and he's hounded Atticus for centuries. Now the determined deity has tracked him down, and Atticus will need all his power—plus the help of a seductive goddess of death, his vampire and werewolf team of attorneys, a sexy bartender possessed by a Hindu witch, and some good old-fashioned luck of the Irish—to kick some Celtic arse and deliver himself from evil.

Paperback: 384 pages
Publisher: Berkley Trade; 1 edition (May 3, 2011)
ISBN-10: 0425240894
ISBN-13: 978-0425240892

Jace (Shadow Wranglers, #3)
by Sarah McCarty

He had one need.
She had one hope.
Together they have one chance…

Vampire Jace Johnson was not a family man until he met Miri. But their forbidden relationship ended when she disappeared. After a year of searching, Jace finds Miri in a Sanctuary enclave.

After a year of cruel experimentation by the Sanctuary on her werewolf form, Miri is no longer the passionate wife Jace remembers. She only lives to rescue the daughter Jace never knew they had.

Now, they must overcome the tragedy of their pasts if they are to reclaim the future they both desire…

Paperback: 416 pages
Publisher: Berkley Trade (May 3, 2011)
ISBN-10: 0425240916
ISBN-13: 978-0425240915

The Lone Warrior (The Four-Sided Pentacle #3)
by Denise Rossetti

A new paranormal romance of demon warriors, naked revenge, and pure ecstasy.

Walker, an earth shaman, has dedicated his life to the annihilation of the demon warriors who destroyed his desert tribe. As the lone survivor of the massacre, he atones by wreaking vengeance as a lethal mercenary. But his latest captive is a daring and new kind of challenge.

She is the assassin Mehcredi, forced to work alongside Walker as penance for her crimes. Abandoned as a child, Mehcredi has no concept of human relationships, no reserve, no fears, and she boldly walks through Walker's barriers as if they were mist.

Paperback: 320 pages
Publisher: DAW (May 3, 2011)
ISBN-10: 0756406633
ISBN-13: 978-0756406639

Night Mares in the Hamptons: A Willow Tate Novel
by Celia Jerome

Graphic novelist Willow Tate is a Visualizer, able to draw images of beings from the realm of Faerie, bringing them from their world to ours in the process. After a ten-foot-tall red troll follows her from Manhattan to Paumanok Harbor in the Hamptons, Willow realizes that many of her relatives and their neighbors possess psychic talents-truth- knowing, scrying, weaving wishes, picking lucky numbers, and more.

So when magic and mayhem return to Paumanok Harbor, and Willow is called upon to rescue the town, she enlists the local talent. Three magical mares are searching the Long Island village for a missing colt, and their distress is causing sleeping nights, bad tempers, and dangerous brawls among the gifted but peculiar residents.

Though the Department of Unexplained Events sends Willow a world-famous horse whisperer, Texan Ty Farraday seems more interested in whispering in her ear than in rescuing the kidnapped colt whose terror only Willy can feel. Even with help, she still …More

Paperback: 448 pages
Publisher: DAW (May 3, 2011)
ISBN-10: 075640682X
ISBN-13: 978-0756406820

When Maggie Graham lost her job and her apartment fell to pieces, she decided to flee New York City for a while and hide in Vermont, at the Crossroads Theatre. She hadn't planned to audition, yet soon found herself part of the summer stock cast. But her previous acting experiences couldn't prepare her for the theater's unusual staff-and its handsome, almost otherworldly director.

Paperback: 352 pages
Publisher: Signet
(May 3, 2011)
ISBN-10: 0451233441
ISBN-13: 978-0451233448

The Unbearable Lightness of Dragons (Light Dragons, #2)
by Katie MacAlister

Even an ancient dragon can learn how to multitask…

Ysolde de Bouchier is a woman beset with trials. The dragon part of her buried deep for centuries is still making itself known, but in ways that just don't make sense. She's continuing to have visions, but now they involve events she wasn't present to witness.

As if that isn't enough, she's caught up in a tangled web of plans that seem to grow more complex each day. Not only does she have to work out peace between her Light Dragon mate Baltic and the weyr, she also has to free his friend, convince an archimage to lift the spell controlling her magic, figure out what it is that the First Dragon expects her to do, rescue a half-dragon damsel in over her head, and once and for all clear Baltic's name of murder charges that continue to plague him.

No one told Ysolde that dragon love would be so hard…

Paperback: 384 pages
Publisher: Signet
(May 3, 2011)
ISBN-10: 0451233859
ISBN-13: 978-0451233851

Warrior Betrayed (Sons of the Zodiac, #3)
by Addison Fox

As Montana Grant struggles to lead her late father's company, her estranged mother suddenly reappears, spouting nonsense about Mount Olympus, immortal warriors, and curses. But after an event that puts the company's future-and Montana's life-at risk, she decides to take her mother's last but of advice.

Quinn Tanner is Montana's security specialist-and a Taurus Warrior. With worldwide peace hanging in the balance, it's up to Quinn to help Montana rise to her destiny-even as they're falling in love.

Paperback: 352 pages
Publisher: Tor Books; First Edition edition
(May 10, 2011)
ISBN-10: 0765320843
ISBN-13: 978-0765320841

Central Park Knight (Piers Knight, #2)
by C.J. Henderson

Professor Piers Knight is the Brooklyn Museum's very own Indiana Jones. His specialties include lost civilizations, arcane cultures, and more than a little bit of the history of magic and mysticism. What his contemporaries don't know is that in addition to being a scholar of all these topics, he is also proficient in the uses of magical artifacts.

Knight receives a chilling message from Tian Lu, a former lover and an agent for the Chinese government. Years ago, they made a frightening discovery at an archeological dig when out of the depths rose… a living, fire-breathing dragon. Now, the dragons are waking from their slumber before their scheduled time. And one particularly diabolical dragon is set on eliminating the others and taking over the world. 

As civilization plunges into panic, Knight, Lu, Knight's seventeen-year-old techie intern George Rainert, and an untrustworthy dragon ally must use all their resources— magical and otherwise—to stop the destruction before it's too late.

Hardcover: 336 pages
Publisher: William Morrow (May 17, 2011)
ISBN-10: 0061826871
ISBN-13: 978-0061826870

Melissa Mar is known to young adult readers as the author of the popular faery series Wicked Lovely. Her debut leap into adult fiction lands her in the small community of Claysville, a town where the dead walk free unless there their graves are not properly tended. Into this eerie maelstrom, Rebekkah Barrow descends as she returns to a place that she once believed she knew. Kelley Armstrong justly described Graveminder as "a deliciously creepy tale that is as skillfully wrought as it is spellbindingly imagined." A new genre author to watch.

Mass Market Paperback: 368 pages
Publisher: Tor Paranormal Romance (May 24, 2011)
ISBN-10: 0765365480
ISBN-13: 978-0765365484

River Weston thinks her problems are over. She managed to escape the virtual world of her video game—and the clutches of the Dark Lord who attempted to enslave her—with body and mind intact. But her return to the real world is anything but easy. Framed for monstrous crimes she didn't commit, and hunted by members of a dark government agency, it is all she can do to stay one step ahead of her pursuers.

Guardian Chase Hawkins gained his freedom from the Dark Lord's prison, but it came with a heavy price. Trapped in another man's body, his soul slowly deteriorating, Hawk knows he must return to his world—and his body—before the damage is irreparable.

Racing against time, River and Hawk know that in order to have a future together, they must work to reveal the secrets hidden in River's past.

Paperback: 384 pages
Publisher: Mira; Original edition (May 24, 2011)
ISBN-10: 077832995X
ISBN-13: 978-0778329954

The Vampire Narcise (Regency Draculia, #3)
by Colleen Gleason

Regency England stands defiant against Napoleon.
But battles among men mean little to those who live forever – especially when the Dracule are waging their own war.

Skilled in the seduction of men, both mortal and immortal, Narcise Moldavi is the greatest weapon in her twisted brother's war among the Dracule. Until she falls for Giordan Cale.

Her first searing encounter with Giordan brands them with a passionate love. But Giordan's vow to help Narcise escape her brother's rule is followed by a betrayal more agonizing than sunlight.

Wounded but determined, Narcise ensnares vampire hunter Chas Woodmore in her quest for revenge and to reclaim her life. He wants her, worships her, will kill for her. And the Dracule never forget a wrong – nor do they forgive.

Mass Market Paperback: 288 pages
Publisher: Harlequin (May 24, 2011)
ISBN-10: 0373618603
ISBN-13: 978-0373618606

The Vampire Who Loved Me (Harlequin Nocturne, #113)
by Theresa Meyers

FROM SWORN ENEMIES…

Dr. Rebecca Chamberlin hated nothing more than the vampires who had turned her loved ones into creatures of the night…until she became one herself. Now her experimental vaccine has become more urgent than ever, and has made her the target of vampire security chief Achilles Stefanos.

TO FORBIDDEN LOVERS.

Built like a god with golden hair and an irresistible allure, Achilles made her feel passion the way no mortal man had before. Beck could no more deny her craving for him than she could the hated bloodlust in her veins. But when her vaccine fell into the wrong hands, Beck has a difficult choice to make—one that challenged everything she'd always believed…

Dark and dangerous, the Sons of Midnight are a temptation that few can resist!

Mass Market Paperback: 400 pages
Publisher: St. Martin's Paperbacks(May 24, 2011)
ISBN-10: 0312946430
ISBN-13: 978-0312946432

Zombies Sold Separately (Night Tracker, #4)
by Cheyenne McCray

Nyx hates Zombies. Seriously. Hates. Zombies. Ever since she was a youngling, she's been haunted by them. And even though she's a big girl now—a half-human, half-Drow private eye, to be precise—Nyx bristles at the mere thought of the walking dead.

Meanwhile, the corpses of humans and paranorms alike are turning up all over New York City. Now it's up to Nyx to find out who—or what—is behind this series of horrific attacks. But it's only a matter of time before Nyx is drawn deeper into her darkest fears…and her worst nightmare about meeting a real, flesh-and-blood-hungry, body-snatching Zombie comes blindingly to life. Or death…

 

Hardcover: 320 pages
Publisher: Orbit (May 25, 2011)
ISBN-10: 0316093556
ISBN-13: 978-0316093552

Chasing the Moon
by A. Lee Martinez

Diana's life was in a rut – she hated her job, she was perpetually single, and she needed a place to live. But then the perfect apartment came along. It seemed too good to be true – because it was.

As it turns out, the apartment was already inhabited – by monsters. Vom the Hungering was the first to greet Diana and to warn her that his sole purpose in life was to eat everything in his path. This poses a problem for Diana since she's in his path…and is forbidden from ever leaving the apartment.

It turns out though that there are older and more ancient monstrous entities afoot – ones who want to devour the moon and destroy the world as we know it. Can Diana, Vom, and the other horrors stop this from happening? Maybe if they can get Vom to stop eating everything…and everyone.

Mass Market Paperback: 384 pages
Publisher: Avon
(May 31, 2011)
ISBN-10: 0062046853
ISBN-13: 978-0062046857

Blood of the Wicked (Dark Mission, #1)
by Karina Cooper

When the world went straight to hell, humanity needed a scapegoat to judge, to blame… to burn.

As an independent witch living off the grid, Jessie Leigh has spent her life running, trying to blend in among the faceless drudges in the rebuilt city. She thought she was finally safe, but now she's been found in a New Seattle strip club—by a hard-eyed man on a mission to destroy her kind.

A soldier of the Holy Order, Silas Smith believes in the cause: trawling the fringes of society for the murderous witches who threaten what's left of the world. Forced into a twisting web of half-truths and lies, he has to stay close to the most sensuous and electrifying woman he has ever seen and manipulate her into leading him tot he witch he has to kill: her brother. Silas doesn't know that Jessie's his enemy, only that he wants her, needs her, even as he lies to her… and must protect her until his final breath.…more

Mass Market Paperback: 448 pages
Publisher: Harper Voyager (May 31, 2011)
ISBN-10: 0061986348
ISBN-13: 978-0061986345

The Breaking (Skinners, #5)
by Marcus Pelegrimas

Shapeshifters, vampires, and all manner of monstrosities are raining hell down on a small western town—which is why Skinner Paige Strobel is headed there with a band of Old World Skinners who have been battling monsters for centuries using antiquated, yet oddly effective weaponry. Meanwhile, Paige's sometime-partner/sometime-lover Cole Warnecki is being held prisoner by persons—or things—unknown: framed, tortured, and beaten for the slaughter of cops at a vampire warehouse in Denver.

For Paige and Cole, a search for answers has become a battle for survival. The future of unsuspecting humankind is balanced on a knife blade. And the Apocalypse is a certainty unless they can uncover the truth behind a terrible force powering monsters and hunters alike . . . and find out why—after horrific werewolf attacks in KC and bloody carnage in Philly—Skinners are suddenly, inexplicably, turning against Skinners . . .

Paperback: 368 pages
Publisher: Brava
(May 31, 2011)
ISBN-10: 075826514X
ISBN-13: 978-0758265142

Changeling Moon
by Dani Harper

He roams the moonlit wilderness, his every sense and instinct on high alert. Changeling wolf Connor Macleod and his Pack have never feared anything— until the night human Zoey Tyler barely escapes a rogue werewolf's vicious attack.

As the full moon approaches, Zoey has no idea of the changes that are coming, and only Connor can show her what she is, and help her master the wildness inside.  With her initiation into the Pack just days away and a terrifying predator on the loose, the tentative bonds of trust and tenderness are their only weapons against a force red in tooth, claw … and ultimate evil

Mass Market Paperback: 352 pages
Publisher: Pocket
(May 31, 2011)
ISBN-10: 1439191972
ISBN-13: 978-1439191972

Concrete Savior (Dark Redemption, #2)
by Yvonne Navarro

THEY SAY NO GOOD DEED GOES UNPUNISHED. BRYNNA MALAK IS LIVING PROOF .

A fallen angel in human form, Brynna is trying to earn another chance at heaven. So far, her road to redemption is littered with casualties, especially since Lucifer's minions are intent on dragging her back to hell. And being mortal only got more complicated since Brynna became involved with Detective Eran Redmond.

Still, Brynna's relationship issues—like the fact that one glimpse of her can drive men crazy with desire—may have to wait. A mysterious "hero" is saving Chicago's citizens from certain death, with strange and sinister consequences. Brynna knows too much about demonkind to believe in coincidences. Some dark force is at work here, and Brynna may be the only one who can stop it. . . .

Mass Market Paperback: 384 pages
Publisher: Pocket Star (May 31, 2011)
ISBN-10: 1439176051
ISBN-13: 978-1439176054

The Darkness Beyond
by Alexis Morgan

An online game of cat and mouse leads a Paladin warrior on a deadly rescue mission to claim the irresistible lover who should be his greatest enemy.

D. J. Clayborne has finally met his match. After weeks of playing cyber tag, a mysterious hacker bests D.J. at his own game. His nemesis downloads a top-secret history of the Paladins, forcing him to go on the hunt. The trail leads D.J. straight to Regina Morrison, a woman who is as sexy as she is talented in the cyber world.

Reggie has been working around the clock to stop a legendary computer hacker from accessing her clients' files. She just hasn't told her boss she found the intriguing culprit weeks ago. The last thing she expects to have D.J. show up on her doorstep and that he's even sexier than his evasive avatar. Now they're flirting with a dangerous line between duty and desire.

Reggie's deep investigation gets her kidnapped by the Others and forced across the hostile energy barrier into an alien world …more

Mass Market Paperback: 400 pages
Publisher: Pocket
(May 31, 2011)
ISBN-10: 1439189862
ISBN-13: 978-1439189863

Dead on the Delta
by Stacey Jay

Once upon a time, fairies were the stuff of bedtime stories and sweet dreams. Then came the mutations, and the dreams became nightmares. Mosquito-size fairies now indulge their taste for human blood—and for most humans, a fairy bite means insanity or death. Luckily, Annabelle Lee isn't most humans. The hard-drinking, smart-mouthed, bicycle-riding redhead is immune to fairy venom, and able to do the dirty work most humans can't. Including helping law enforcement— and Cane Cooper, the bayou's sexiest detective—collect evidence when a body is discovered outside the fairy-proof barricades of her Louisiana town.But Annabelle isn't equipped to deal with the murder of a six year- old girl or a former lover-turned-FBI snob taking an interest in the case. Suddenly her already bumpy relationship with Cane turns even rockier, and even the most trust-worthy friends become suspects. Annabelle's life is imploding: between relationship drama, a heartbreaking murder investigation, Breeze-crazed drug runners, and a few too many rum and Cokes, Annabelle is a woman on the run—from her past, toward her future, and into the arms of a darkness waiting just for her. . . .

Mass Market Paperback: 624 pages
Publisher: Orbit
(May 31, 2011)
ISBN-10: 031608106X
ISBN-13: 978-0316081061

Deadline (Newsflesh, #2)
by Mira Grant

Shaun Mason is a man without a mission. Not even running the news organization he built with his sister has the same urgency as it used to. Playing with dead things just doesn't seem as fun when you've lost as much as he has.

But when a CDC researcher fakes her own death and appears on his doorstep with a ravenous pack of zombies in tow, Shaun has a newfound interest in life. Because she brings news-he may have put down the monster who attacked them, but the conspiracy is far from dead.

Now, Shaun hits the road to find what truth can be found at the end of a shotgun.

Mass Market Paperback: 384 pages
Publisher: Pocket
(May 31, 2011)
ISBN-10: 143919193X
ISBN-13: 978-1439191934

The Fallen: Demon (The Fallen, #2)
by Kristina Douglas

Once the Fallen's fearless ruler, a grieving Azazel must find the legendary siren meant to take his lost lover's place . . . and kill her.

He's a devil of an angel.

Azazel should have extinguished the deadly Lilith when he had the chance. Now, faced with a prophecy that will force him to betray the memory of his one true love and wed the Demon Queen, he cannot end her life until she leads him to Lucifer. Finding the First is the Fallen's only hope for protecting mankind from Uriel's destruction, but Azazel knows that ignoring his simmering desire for the Lilith will be almost as impossible.

She's an angel of a demon.

Rachel Fitzpatrick wonders how Azazel could confuse her with an evil seductress. She's never even been interested in sex! At least not before she set eyes on her breathtaking captor. And now she …more

Mass Market Paperback: 336 pages
Publisher: Solaris; Original edition
(May 31, 2011)
ISBN-10: 1907519637
ISBN-13: 978-1907519635

Jordan helps kids on the run find their way back home. He's good at that. He should be – he's a runaway himself. Sometimes he helps the kids in other, stranger ways. He looks like a regular teenager, but he's not. He acts like he's not exactly human, but he is. He treads the line between mundane reality and the world of the supernatural, including the awesome Powers That Be.

Desdaemona also knows the non-human world far too well. She tracks Jordan down and enlists his aid in searching for her lost sister Fay, who did a Very Bad Thing involving an immortal. This may be a mistake – for both of them. Too many people are interested now, and some of them are not people at all!

Ben Macallan's urban fantasy debut takes you on a terrifying journey, lifting the curtain on what really walks our city streets.

Mass Market Paperback: 384 pages
Publisher: Avon
(May 31, 2011)
ISBN-10: 0061986399
ISBN-13: 978-0061986390

Devil Without a Cause (Devil's Bargain, #1)
by Terri Garey

Idle hands are the devil's workshop

Temptation and seduction are the tricks of the Devil's trade, and when offered the chance to regain his wings by playing guardian angel, he's hell-bent on doing things his way . . .

Faith McFarland is in need of a miracle. So desperate to save her sick child, she's willing to make a deal with the Devil: steal a ring worn by Finn Payne, the bad-boy rockstar who long ago sold his soul for rock 'n roll. Temptation and seduction become necessary evils, yet Faith's salvation means Finn's damnation . . . because the ring is all that stands between him and Hell. Falling in love was never part of the bargain, but now that they've tasted heaven in each other's arms, can they convince the Devil to give up his due?

Paperback: 320 pages
Publisher: Ace
(May 31, 2011)
ISBN-10: 0441020453
ISBN-13: 978-0441020454

Infernal Affairs (OSI, #4)
by Jes Battis

A dead body on the beach turns out to be a live demon on the run from some of the nastiest bounty hunters in this dimension – or the next. Protecting one demon from another, Tess gets wrapped up in a case that's as dangerous as it is mind-boggling, especially when it begins to involve her own past.

Hardcover: 432 pages
Publisher: Berkley Hardcover (May 31, 2011)
ISBN-10: 0425242099
ISBN-13: 978-0425242094

Kiss of Snow (Psy-Changeling, #10)
by Nalini Singh

The hardcover debut of New York Times bestselling author Nalini Singh and her highly acclaimed Psy/Changeling novels.

Since the moment of her defection from the PsyNet and into the SnowDancer wolf pack, Sienna Lauren has had one weakness. Hawke. Alpha and dangerous, he compels her to madness.

Hawke is used to walking alone, having lost the woman who would've been his mate long ago. But Sienna fascinates the primal heart of him, even as he tells himself she is far too young to handle the wild fury of the wolf.

Then Sienna changes the rules-and suddenly, there is no more distance, only the most intimate of battles between two people who were never meant to meet. Yet as they strip away each other's secrets in a storm of raw emotion, they must also ready themselves for a far more vicious fight… more

Paperback: 320 pages
Publisher: Ace
(May 31, 2011)
ISBN-10: 0441020429
ISBN-13: 978-0441020423

Magic Slays (Kate Daniels, #5)
by Ilona Andrews

Kate Daniels has quit the Order of Merciful Aid, but starting her own business isn't easy when the Order starts disparaging her good name. And being the mate of the Beast Lord doesn't bring in the customers, either. So when Atlanta's premier Master of the Dead asks for help with a vampire, Kate jumps at the chance. Unfortunately, this is one case where Kate should have looked before she leapt.

Mass Market Paperback: 384 pages
Publisher: Forever (May 31, 2011)
ISBN-10: 0446563870
ISBN-13: 978-0446563871

My Dangerous Pleasure (Witches, #4)
by Carolyn Jewel

TEMPT THE DARKNESS

Strong-willed and independent, Paisley Nichols is used to taking care of herself. But when an insane mage begins tracking her every move and threatening her at every turn, she has no choice but to put her life in the hands of a demon.

RISK THE PASSION

Burned by betrayal, demon assassin Iskander won't get too close to anyone. He spends his days serving his warlord and his nights indulging in carnal pleasures . . . and that's exactly how he likes it. But when a mage wages a wrenching psychic assault on his beautiful tenant Paisley, Iskander must defend her. Under his protection, she will be drawn irresistibly into his life and learn about her own mysterious powers. And not a moment too soon. The mage haunting her isn't acting alone-and he won't rest until he destroys both Paisley and Iskander.

Mass Market Paperback: 384 pages
Publisher: Harper Voyager (May 31, 2011)
ISBN-10: 0061456799
ISBN-13: 978-0061456794

The Neon Graveyard (Signs of the Zodiac, #6)
by Vicki Pettersson

Once she was a soldier for the Light, the prophesied savior who would decide the outcome of the eternal conflict raging unseen in the dark corners of her glittering hometown. Now Joanna Archer is just another mortal — still born of an impossible union of Shadow and Light . . . still hunted by both — and carrying the unborn child of a lover held captive by a depraved demon goddess. Joining forces with a band of rogue Shadow agents, Joanna's ready to storm the stronghold of her demonic foe, risking everything to enter this ghastly, godforsaken realm where the price of admission is her eternal soul. Because in a world that has stripped her of her power, identity, and fortune, Joanna has nothing left to lose — except her baby, her future, and the epic war poised to consume the city.

Mass Market Paperback: 384 pages
Publisher: Avon
(May 31, 2011)
ISBN-10: 0061894591
ISBN-13: 978-0061894596

The Reluctant Vampire (Argeneau, #15)
by Lynsay Sands

Harper lost his lifemate, Jenny, during her turn and has blamed himself for her death ever since, so he's rather happy for the distraction when Tiny and Mirabeau arrive with a young immortal in tow. Stephanie McGill is a young newly turned, immortal who is being hunted by a mad no-fanger named Leonius. When Anders and Drina Argenis (Argeneau) arrive to help, Harper finds himself working with the beautiful young Spanish woman. But things get interesting when Stephanie decides to take on the role of cupid and bring Drina and a reluctant Harper together. How much trouble could a newly turned teenage vamp be?

Mass Market Paperback: 368 pages
Publisher: Ballantine Books (May 31, 2011)
ISBN-10: 0345520084
ISBN-13: 978-0345520081

Sinful Magic (Wing Slayer Hunters, #4)
by Jennifer Lyon

Roxanne "Roxy" Banfield refuses to be like her mother, a fertility witch who uses sex as nothing more than a magical weapon. Roxy rejects that life and is determined to become mortal to pursue her dream of real love and a family. All she has to do is avoid meeting the one man whose sensuality can release her powers. But steering clear of this magnetic stranger is easier said than done.

Wing Slayer Hunter Kieran "Key" DeMicca channels the dark violence that lives inside him into a popular comic book series about an ancient dragon named Dyfyr, but only Key knows that Dyfyr is real. Lately he finds himself drawing images of a young woman in peril, and assumes that she's just a product of his imagination—until he meets Roxy. Struck by her beauty and her resemblance to his sketches, he feels compelled to protect her. As steamy magic, lethal danger, and timeless love collide, Roxy must become what she swore she would never be—and awake a part of Key that will threaten to destroy them both.
May (20 YA Titles)
Reading level: Young Adult
Paperback: 252 pages
Publisher: Graphia
(May 2, 2011)
ISBN-10: 0547345933
ISBN-13: 978-0547345932

Dead Is Not An Option (Dead Is, #5)
by Marlene Perez

It's springtime of senior year, and psychic sleuth Daisy Giordano is preparing to say goodbye to Nightshade High. But no college acceptance letters have arrived yet, and she's beginning to worry about where she'll end up come fall—and if it will be anywhere near her boyfriend, Ryan. But that's not the only uncertainty Daisy's dealing with. There's a vamps versus shifters war going on in Nightshade, and things are so tense that there is talk of canceling the prom. The conflict is carrying over to the Giordano home, since Rose and Daisy are both dating werewolves and Poppy's new boyfriend is a vampire.      

Daisy's investigations involve mysterious new folks in town—and some old familiar faces, like her nemesis, celebrity chef/sorceress Circe Silvertongue. Can Daisy convince Circe to free the spirit she trapped in a jukebox long ago, and to change her pet pig, Balthazar, back into the man he once was? Can the paranormal …more

Reading level: Young Adult
Paperback: 264 pages
Publisher: Graphia (May 2, 2011)
ISBN-10: 0547393083
ISBN-13: 978-0547393087

The Discovery (Ghost Huntress #5)
by Marley Gibson

After some time off, Kendall's ready to begin ghost hunting again. But her life is still in flux. She misses Patrick, her new love. She needs to find a photographer to replace Taylor. Plus, she may have discovered who her real father is, but to be sure, she has to convince his family she's not a fake.

And then there's a certain doll that seems to be out to get her and her friends. A doll? How could that be? Unless, perhaps, it's not just a doll. Maybe it's a vessel containing the soul of a man so evil in life, not even death could stop his reign of terror. This could be Kendall's most terrifying and deadliest encounter yet.

Paperback: 288 pages
Publisher: NAL Trade
(May 3, 2011)
ISBN-10: 0451233115
ISBN-13: 978-0451233110

Almost Final Curtain (Vampire Princess of St. Paul, #2)
by Tate Hallaway

Craving the spotlight is in her blood.

Ever since high school student Anastasija Parker discovered she was vampire royalty, her life has been sort of crazy. The half-vampire- half-witch just wants some normalcy, and trying out for the spring musical seems like the perfect fix.

But when the ancient talisman that stands between vampire freedom and slavery to witches is stolen, Ana has to skip rehearsal and track down the dangerous artifact before someone uses it to make this year's curtain call her last…

Reading level: Young Adult
Hardcover: 352 pages
Publisher: NAL Hardcover (May 3, 2011)
ISBN-10: 0451233182
ISBN-13: 978-0451233189

Bite Club (The Morganville Vampires, #10)
by Rachel Caine

New York Times bestselling author Rachel Caine is "a first- class storyteller" (#1 New York Times bestselling author Charlaine Harris).
After discovering that vampires populate her town, college student Claire Danvers knows that the undead just want to live their lives. But someone else wants them to get ready to rumble.
There's a new extreme sport getting picked up on the Internet: bare- knuckle fights pitting captured vampires against each other-or humans. Tracking the remote signal leads Claire- accompanied by her friends and frenemies-to discover that what started as an online brawl will soon threaten everyone in Morganville…

Reading level: Young Adult
Hardcover: 512 pages
Publisher: Simon & Schuster Children's Publishing (May 3, 2011)
ISBN-10: 1416990496
ISBN-13: 978-1416990499

Everfound (Skinjacker, #3)
by Neal Shusterman

While Mary lies in a glass coffin aboard a ghost train heading west, her minions are awaiting her re-awakening by bringing lots of new souls into Everlost to serve her. Meanwhile Jackin' Jill has met Jix, a fur-jacker—a skin jacker who can take over the bodies of animals, most notably jaguars. Jix serves a Mayan god who collects Everlost coins, and has his own agenda. In the concluding volume of The Skinjacker Trilogy, Neal Shusterman reveals new sides of the characters of Everlost, who are pitted against each other in a battle that may destroy all life on Earth.

Reading level: Young Adult
Hardcover: 384 pages
Publisher: HarperTeen (May 3, 2011)
ISBN-10: 0061668095
ISBN-13: 978-0061668098

Illusions (Wings #3)
by Aprilynne Pike

Laurel hasn't seen Tamani since she begged him to let her go last year. Though her heart still aches, Laurel is confident that David was the right choice.

But just as life is returning to normal, Laurel discovers that a hidden enemy lies in wait. Once again, Laurel must turn to Tamani to protect and guide her, for the danger that now threatens Avalon is one that no faerie thought would ever be possible. And for the first time, Laurel cannot be sure that her side will prevail.

 

Reading level: Young Adult
Hardcover: 384 pages
Publisher: Simon Pulse (May 3, 2011)
ISBN-10: 1416994084
ISBN-13: 978-1416994084

Shift (Shade, #2)
by Jeri Smith-Ready

Aura's life is anything but easy. Her boyfriend, Logan, died, and his slides between ghost and shade have left her reeling. Aura knows he needs her now more than ever. She loves Logan, but she can't deny her connection with the totally supportive, totally gorgeous Zachary. And she's not sure that she wants to.

Logan and Zachary will fight to be the one by her side, but Aura needs them both to uncover the mystery of her past—the mystery of the Shift.

As Aura's search uncovers new truths, she must decide whom to trust with her secrets…and her heart.

Reading level: Young Adult
Paperback: 256 pages
Publisher: HarperTeen (May 3, 2011)
ISBN-10: 006200395X
ISBN-13: 978-0062003959

The Craving (The Vampire Diaries: Stefan's Diaries, #3)
by L.J. Smith (Creator), Kevin Williamson, Julie Plec

Blood brothers . . .

After his brother, Damon Salvatore, betrays him in New Orleans, Stefan starts over in Manhattan. Vowing never to harm another human, he roams the streets, trying to disappear into the city's chaos. But just when he thinks he's left his past behind, Stefan discovers that he can never escape his brother. Damon has grand plans for the vampire Salvatore brothers—whether Stefan likes it or not. Together, they take New York by storm. When their exploits end up on the society pages, an old enemy resurfaces—one hell-bent on revenge.

Based on the popular CW TV show inspired by the bestselling novels, Stefan's Diaries reveals the truth about what really happened between Stefan, Damon, and Katherine—and how the Vampire Diaries love triangle began.

Reading level: Young Adult
Hardcover: 272 pages
Publisher: Hyperion Book CH (May 3, 2011)
ISBN-10: 1423121937
ISBN-13: 978-1423121930

The Royal Treatment (Princess for Hire, #2)
by Lindsey Leavitt

Desi Bascomb's job as a princess substitute has gotten a whole lot more glamorous now that she's advanced to Level 2 within the Facade Agency. Magical make-up, roller-skating celebrities, and the chance to see Prince Karl again are just some of the major perks. Not to mention, she's landed the role of Fairy Queen in her school's production of Midsummer's Night Dream (opposite her best friend's crush. Which is a little weird, but at least he wears a donkey head during their kissing scene). Life should be perfect, but Desi can't seem to shake the feeling that there is more going on with the agency's magic than she's told. Like why is this mind-bending power exclusive to royals? Is it possible that there could be a bigger way to make an impact in both parts of her life?

Reading level: Young Adult
Paperback: 360 pages
Publisher: Flux
(May 8, 2011)
ISBN-10: 073872632X
ISBN-13: 978-0738726328

After Midnight (The Youngbloods, #1)
by Lynn Viehl

A Suspenseful New Series Featuring Vampires and Forbidden Love

Sophomore Catlyn Youngblood is used to the nomadic existence she and her two older brothers have shared since the death of their parents. When they settle down for good in the sleepy backwoods town of Lost Lake, Florida, Cat thinks they might finally fit in. Instead, they're shunned by the locals.

While riding her horse late one night, Cat meets an enigmatic and handsome boy named Jesse Raven. Even more strange than her overpowering attraction to him is Jesse's apparent aversion to the sun. As their attraction intensifies, long-kept secrets come to light. Cat learns that the Ravens are a centuries-old vampire clan . . . and worse still, that she and her brothers are descendants of Abraham Van Helsing, the world-famous vampire hunter. Mortal enemies by blood, the two families do all they can to keep them apart. But Cat and Jesse will risk everything to be together—including death.

Reading level: Young Adult
Hardcover: 352 pages
Publisher: HarperTeen (May 10, 2011)
ISBN-10: 0062004018
ISBN-13: 978-0062004017

Die for Me (Revenants, #1)
by Amy Plum

My life had always been blissfully, wonderfully normal. But it only took one moment to change everything.

Suddenly, my sister, Georgia, and I were orphans. We put our lives into storage and moved to Paris to live with my grandparents. And I knew my shattered heart, my shattered life, would never feel normal again. Then I met Vincent.

Mysterious, sexy, and unnervingly charming, Vincent Delacroix appeared out of nowhere and swept me off my feet. Just like that, I was in danger of losing my heart all over again. But I was ready to let it happen.

Of course, nothing is ever that easy. Because Vincent is no normal human. He has a terrifying destiny, one that puts his life at risk every day. He also has enemies . . . immortal, murderous enemies who are determined to destroy him and all of his kind…more

Reading level: Young Adult
Hardcover: 352 pages
Publisher: Walker Books for Young Readers (May 10, 2011)
ISBN-10: 0802722318
ISBN-13: 978-0802722317

Tempest Maguire wants nothing more than to surf the killer waves near her California home; continue her steady relationship with her boyfriend, Mark; and take care of her brothers and surfer dad. But Tempest is half mermaid, and as her seventeenth birthday approaches, she will have to decide whether to remain on land or give herself to the ocean like her mother. The pull of the water becomes as insistent as her attraction to Kai, a gorgeous surfer whose uncanny abilities hint at an otherworldly identity as well. And when Tempest does finally give in to the water's temptation and enters a fantastical underwater world, she finds that a larger destiny awaits her—and that the entire ocean's future hangs in the balance.

Reading level: Young Adult
Hardcover: 224 pages
Publisher: Knopf Books for Young Readers
(May 10, 2011)
ISBN-10: 0375866450
ISBN-13: 978-0375866456

When 17-year-old Jamie arrives on the idyllic New England island of Little Bly to work as a summer au pair, she is stunned to learn of the horror that precedes her. Seeking the truth surrounding a young couple's tragic deaths, Jamie discovers that she herself looks shockingly like the dead girl—and that she has a disturbing ability to sense the two ghosts. Why is Jamie's connection to the couple so intense? What really happened last summer at Little Bly? As the secrets of the house wrap tighter and tighter around her, Jamie must navigate the increasingly blurred divide between the worlds of the living and the dead.

Brilliantly plotted, with startling twists, here is a thrilling page-turner from the award-winning Adele Griffin.

Reading level: Young Adult
Hardcover: 224 pages
Publisher: Katherine Tegen Books
(May 17, 2011)
ISBN-10: 0061689459
ISBN-13: 978-0061689451

Cryptic Cravings (Vampire Kisses, #8)
by Ellen Schreiber

The morbidly monotonous Dullsville has finally become the most exciting place on earth now that Raven is madly in love with her hot vampire boyfriend Alexander, and a crew of vampires has taken residence in Dullsville's old mill. Raven discovers Jagger's plan to open a new club, The Crypt, right here in Dullsville. But is it her dream come true, or her worst nightmare? Raven and Alexander have to figure out what the nefarious vampire has in store for Dullsville's teen and vampire population. Can Raven convince Jagger to listen to her plans to make the Crypt the morbidly magnificent dance club it could be? Will it be safe for mortals and vampires alike?

And as Sebastian and Luna's relationship heats up, Raven wonders about her own amorous fate: Will Alexander ever turn her? Does he crave her and does he want to spend eternity together? And what does she really want?

With cryptic secrets and cravings, this eighth installment in the Vampire Kisses series is a romantic and mysterious thrill ride.…more

Reading level: Young Adult
Hardcover: 416 pages
Publisher: Random House Books for Young Readers (May 24, 2011)
ISBN-10: 0375867333
ISBN-13: 978-0375867330

Blood Magic (Blood Journals, #1)
by Tessa Gratton

This page-turning debut novel will entice fans who like their paranormal romances dark and disturbing. It's a natural next-read for fans of Stephenie Meyer, Carrie Jones, and Becca Fitzpatrick. But instead of mythical creatures, blood magic has everything to do with primal human desires like power, wealth, and immortality.

Everywhere Silla Kennicott turns she sees blood. She can't stop thinking about her parents alleged murder-suicide. She is consumed by a book filled with spells that arrives mysteriously in the mail. The spells share one common ingredient: blood, and Silla is more than willing to cast a few. What's a little spilled blood if she can uncover the truth?

And then there's Nick—the new guy at school who makes her pulse race. He has a few secrets of his own and is all too familiar with the lure of blood magic. Drawn together by a combination of fate and chemistry, Silla and Nick must find out who else in their …more

Reading level: Young Adult
Hardcover: 256 pages
Publisher: HarperCollins (May 24, 2011)
ISBN-10: 006171819X
ISBN-13: 978-0061718199

Something Deadly This Way Comes (Madison Avery, #3)
by Kim Harrison

I'm Madison Avery, in charge of heaven's hit squad . . . and fighting it all the way.

When Madison died the night of her prom, she knew her life would never be the same. Now she has a powerful amulet, a team of rogue angels by her side, and the ability to flash forward into the future to see the shape of destiny. And of course, now she's finally with Josh—a perfect boyfriend who doesn't even mind that she's dead.

But being dead has its disadvantages, too. Madison feels caught between the light and the dark, and between her real life and her timekeeper status. When Madison has the opportunity to get her body back—to bealive again—she faces her most difficult decision yet. If she claims it, she could return to being a normal girl—and have a chance at a real relationship with Josh. But would having the one thing she wants most in the world also mean giving up everything she's worked so hard for?

Reading level: Young Adult
Hardcover: 544 pages
Publisher: Random House Books for Young Readers (May 24, 2011)
ISBN-10: 0375867058
ISBN-13: 978-0375867057

Welcome to Bordertown
by Ellen Kushner (Editor), Holly Black (Editor)

Bordertown: a city on the border between our human world and the elfin realm. Runaway teens come from both sides of the border to find adventure, to find themselves. Elves play in rock bands and race down the street on spell-powered motorbikes. Human kids recreate themselves in the squats and clubs and artists' studios of Soho. Terri Windling's original Bordertown series was the forerunner of today's urban fantasy, introducing authors that included Charles de Lint, Will Shetterly, Emma Bull, and Ellen Kushner. In this volume of all-new work (including a 15-page graphic story), the original writers are now joined by the generation that grew up dreaming of Bordertown, including acclaimed authors Holly Black, Cassandra Clare, Cory Doctorow, Neil Gaiman, Catherynne M. Valente, and many more. They all meet here on the streets of Bordertown in more than twenty new interconnected songs, poems, and stories.

Reading level: Young Adult
Hardcover: 336 pages
Publisher: Greenwillow Books (May 31, 2011)
ISBN-10: 006195702X
ISBN-13: 978-0061957024

Nightspell (Mistwood, #2)
by Leah Cypess

Here be ghosts, the maps said, and that was all.

In this haunted kingdom, ghosts linger—not just in the deepest forests or the darkest caverns, but alongside the living, as part of a twisted palace court that revels all night and sleeps through the daylight hours.

Darri's sister was trapped in this place of fear and shadows as a child. And now Darri has a chance to save her sister . . . if she agrees to a betrothal with the prince of the dead. But nothing is simple in this eerie kingdom—not her sister, who has changed beyond recognition; not her plan, which will be thrown off track almost at once; and not the undead prince, who seems more alive than anyone else.

In a court seething with the desire for vengeance, Darri holds the key to the balance between life and death. Can her warrior heart withstand the most wrenching choice of all?

Reading level: Young Adult
Hardcover: 496 pages
Publisher: HarperTeen (May 31, 2011)
ISBN-10: 0062011995
ISBN-13: 978-0062011992

Starcrossed (Starcrossed, #1)
by Josephine Angelini

How do you defy destiny?

Helen Hamilton has spent her entire sixteen years trying to hide how different she is—no easy task on an island as small and sheltered as Nantucket. And it's getting harder. Nightmares of a desperate desert journey have Helen waking parched, only to find her sheets damaged by dirt and dust. At school she's haunted by hallucinations of three women weeping tears of blood . . . and when Helen first crosses paths with Lucas Delos, she has no way of knowing they're destined to play the leading roles in a tragedy the Fates insist on repeating throughout history.

As Helen unlocks the secrets of her ancestry, she realizes that some myths are more than just legend. But even demigod powers might not be enough to defy the forces that are both drawing her and Lucas together—and trying to tear them apart.

Reading level: Young Adult
Hardcover: 272 pages
Publisher: Hyperion Book CH (May 31, 2011)
ISBN-10: 1423134672
ISBN-13: 978-1423134671

Queen of the Dead (The Ghost and the Goth, #2)
by Stacey Kade

After being sent back from the light, Alona Dare – former homecoming queen, current Queen of the Dead – finds herself doing something she never expected: working. Instead of spending days perfecting her tan by the pool (her typical summer routine when she was, you know, alive), Alona must now cater to the needs of other lost spirits. By her side for all of this – ugh – "helping of others" is Will Killian: social outcast, seer of the dead, and someone Alona cares about more than she'd like.

Before Alona can make a final ruling on Will's "friend" or "more" status, though, she discovers trouble at home. Her mom is tossing out Alona's most valuable possessions, and her dad is expecting a new daughter with his wicked wife. Is it possible her family is already moving on? Hello! She's only been dead for two months! Thankfully, Alona knows just the guy who can put a stop to this mess. …more
---
Authors/Publishers: have a book coming out soon?
Contact us to schedule a visit/review/giveaway
Please leave a comment if we missed a title and we will update this post.