It's the last Friday of the month which means it's time to check out what we're going to be reading next month in: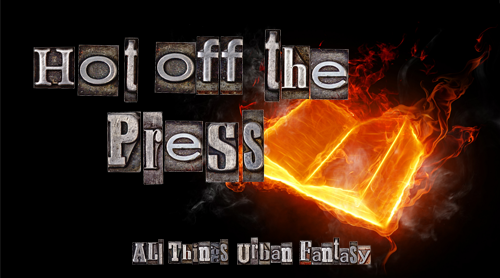 *Release dates are subject to change.  Most of the descriptions have been truncated for space.  Clicking the 'more' link will take you to that title's Goodreads page where the full description may be read.
April (40 Adult Titles)
Mass Market Paperback: 384 pages
Publisher: Sourcebooks Casablanca
(April 1, 2011)
ISBN-10: 1402254393
ISBN-13: 978-1402254390

Demons Are a Girl's Best Friend
by Linda Wisdom

Feisty witch Maggie enjoys her work as a paranormal law enforcement officer—that is, until she's assigned to protect a teenager with major attitude and a sleazy boyfriend. A group of satanic Mayans priests has decided Courtney has a drop of divine blood in her—making her just the virgin sacrifice they need to release their God and rule the world.

To prevent this catastrophe, Maggie must team up with half fire demon Declan, the proprietor of Damnation Alley, an underground club and busy demon portal. Declan will be damned if he'll allow his demon race to be blamed for the malicious acts of some evil Mayans. So he decides to seduce the sexy witch in an effort to discover what the law enforcement agency knows about the Mayan's plans, but then things get more than a little hot, and Declan finds himself seriously entangled with the sexiest woman he's ever met…

 

Paperback: 336 pages
Publisher: NAL Trade
(April 5, 2011)
ISBN-10: 0451232313
ISBN-13: 978-0451232311

Blood Sin (Awakened by Blood #2)
by Marie Treanor

The author of Blood on Silk brings readers the next novel in her seductive new Awakened by Blood series.

 

Months after her dangerous encounter with the vampire overlord Saloman, Scottish academic Elizabeth Silk is still trying to cope with both the demands of her vampire-hunting bloodline-and the desire she feels for Saloman, the immortal she brought back from the grave. But when Saloman's ancient sword becomes the object of a ruthless race between humans and vampires, Elizabeth must decide between unwanted loyalty, or unholy love.

Paperback: 352 pages
Publisher: Berkley
(April 5, 2011)
ISBN-10: 0425240533
ISBN-13: 978-0425240533

Dark Enchantment (Dark Magick #3)
by Anya Bast

Tax consultant Charlotte Bennett isn't the type to lose control. Until she's seduced in a dream by a handsome, rugged man named Kieran. In her dream state, she decides to let loose, letting pleasure and desire lead the way. But she quickly discovers her "safe" night of passion has dangerous repercussions.

 

The lust-driven dream was in fact a magick illusion that's left Charlotte indefinitely bound to a controlling fae named Kieran. Under his order, she must find the last piece of a powerful relic. Only Charlotte knows the location of the bosca fadbh, but the knowledge is hidden deep within her bloodline—and only wicked magick can draw it out.

 

Paperback: 352 pages
Publisher: Kensington
(April 5, 2011)
ISBN-10: 0758255667
ISBN-13: 978-0758255662

She's as tough as anything haunting Chicago's streets. But to deal with an inhuman power that won't stay buried, this FBI agent needs help that comes at an immortal price. . .

 

Jackie Rutledge has seen her share of supernatural killers. But her latest murder case is what recurring nightmares are made of. Brutally exsanguinated human victims, vanishing-into-the-ether evidence, and a city on the edge of panic mean that she and her psychic partner, Laurel, are going to need more than just backup . . .

 

So Jackie is fine with any help rugged P.I. Nick Anderson can give–even if that includes the impish ghost and sexy vampire who make up his team. But Nick is hiding secrets of his own. And  (more)

Read our Early Review HERE

Paperback: 304 pages
Publisher: Berkley Trade
(April 5, 2011)
ISBN-10: 0425239063
ISBN-13: 978-0425239063

The Demon and the Succubus (A Sisters of Darkness #2)
by Cassie Ryan

Second in the "deliciously wicked and sexy" (New York Times) series starring four succubi sisters on the run from a deadly demon.

Amalya has spent the centuries using her succubus skills to become one of the most sought-after escorts at a high class brothel. Seducing and corrupting men to make her quota with her queen, Lilith, has left Amalya jaded about sex-until a devastatingly handsome new client triggers her most forbidden desires and delivers an enticing surprise.

 

Levi Spencer, Duke of Ashford, has been offered a deal he can't refuse in exchange for safely slipping Amalya back into Lilith's lair. But a demon with a vendetta is plotting something far more sinister than Amalya's death. And if Levi and Amalya can't stop him, it will mean the end of the world.

Paperback: 384 pages
Publisher: Signet
(April 5, 2011)
ISBN-10: 0451233840
ISBN-13: 978-0451233844

Eternal Kiss (Mark of the Vampire #2)
by Laura Wright

Raised by the Breed, Nicholas Roman wants to stop the Eternal Order of Vampires from controlling his life, and using other males from his bloodline-including possibly his son-for their vicious reign. Only a beautiful vampire stranger can help him. But what are her true motives?

Paperback: 304 pages
Publisher: Berkley
(April 5, 2011)
ISBN-10: 0425240568
ISBN-13: 978-0425240564

A Hard Day's Fright (Pepper Martin #7)
by Casey Daniels

What happened to a teenager named Lucy one night in 1966 after a Beatles concert? She rushed the stage, kissed Paul, started home with her friends, and was never seen again-until cemetery guide and unintentional PI to the dead Pepper Martin sees her as a ghost. Lucy's spirit can't rest in peace until her body is found and buried. But how will Pepper track down a missing corpse after forty-five years?

Paperback: 336 pages
Publisher: Berkley Trade
(April 5, 2011)
ISBN-10: 0425238954
ISBN-13: 978-0425238950

Haunting Desire (Mists of Ireland #3)
by Erin Quinn

A new tale of paranormal passion from the author of Haunting Warrior.

Drawn into the cursed no-man's land called Fennore, Shealy O'Leary finds herself facing the legendary dark entity, the Druid. And unless Shealy bends to his will, her father will surely die.

 

The fierce warrior Tiarnan was damned by the Druid to spend eternity in Fennore. His only hope is a beautiful, frightened woman from the future who holds what he needs to exact revenge.

 

Alone in this primitive, terrifying world, Shealy's only hope to (more)

Paperback: 336 pages
Publisher: NAL Trade
(April 5, 2011)
ISBN-10: 0451232631
ISBN-13: 978-0451232632

Hidden Embers (Dragon's Heat #2)
by Tessa Adams

Dive into the latest Dragon's Heat novel.

In the New Mexico desert there is a secret race on the brink of extinction-the pure-blood shapeshifters of the Dragonstar clan. Their last hope for survival lies in the hands of Quinn Maguire, the desperate clan healer lost in love with a human female.

Paperback: 368 pages
Publisher: Roc
(April 5, 2011)
ISBN-10: 0451463919
ISBN-13: 978-0451463913

Magic on the Hunt (Allie Beckstrom #6)
by Devon Monk

In the secret lockup of the Authority, the council that decides what can and can't be done with magic, an undead magic user has possessed one of the prisoners. He wants his freedom-and then some. Now Allie Beckstrom and her lover, Zayvion, are the first line of defense against the chaos he's about to unleash on the city of Portland…

Paperback: 320 pages
Publisher: Berkley Trade
(April 5, 2011)
ISBN-10: 0425238946
ISBN-13: 978-0425238943

Mona Lisa Eclipsing (Monère: Children of the Moon #7)
by Sunny

From the time she was an orphan, Mona Lisa knew she was different. As a Mixed-Blood daughter of the Monère, she rules her domain in the Louisiana Bayou. But she's about to become the hunted as her mind begins playing tricks, and no one is who they seem.

Roberto Carderas, a dangerous drug lord of mixed Monère heritage, arrives in Cozumel to eliminate a rival. But the jaguar-shifter has encountered a much more valuable prize on the island: Mona Lisa, the first female Monère he's ever met—and one especially vulnerable in that she has lost her memory. Now, with all knowledge of her real life as stripped away as her defenses, Mona Lisa can be manipulated into believing…anything.

Convinced that Roberto is her kind and sensual protector,  (more)

Paperback: 320 pages
Publisher: Berkley
(April 5, 2011)
ISBN-10: 0425239780
ISBN-13: 978-0425239780

Navarro's Promise (Breeds #24)
by Lora Leigh

In the wolf breed novel, NAVARRO'S PROMISE, Mica Toler's best friend is the wolf/coyote hybrid breed, Cassie Sinclair. And now Mica is being drawn into her world in ways she had prayed she never would be when the charming wolf breed Navarro makes good on the promise he made her on a dark, explosive night.

 

The Breeds guaranteed that no harm would come to Micah Toler but they never allowed for her sensual fascination with Navarro Blaine. Aloof, cool, and mysterious, he draws her in as no man ever has. But Micah never wanted this. She had her own dreams, her own desires, and being stalked and seduced by a wolf breed wasn't part of that plan.

 

Paperback: 384 pages
Publisher: Signet
(April 5, 2011)
ISBN-10: 0451232992
ISBN-13: 978-0451232991

Red Mortal (Gods of Midnight #4)
by Deidre Knight

Leonidas has long led his fellow immortal warriors in battle with quiet, unyielding strength. But when Daphne, Oracle of Delphi, confesses to having loved him from afar, Leo finds his stoic shell breaking away. Just as their love ignites, Daphne's half-brother Ares strips Leonidas of his immortality. Now, it's just a matter of time before Leonidas is taken from her-unless they can find a way to challenge Ares together.

Paperback: 336 pages
Publisher: Roc
(April 5, 2011)
ISBN-10: 0451463250
ISBN-13: 978-0451463258

Shady Lady (Corine Solomon #3)
by Ann Aguirre

I'd spent my whole life settling, trying not to attract attention, and generally doing whatever it took to keep other people happy. I didn't want to do that again. Not when I was finally comfortable in my own skin. Sure, there were certain challenges, like a drug lord who wanted me dead, and the fact that I owed a demon a debt that he could call due at any moment. But everybody's got problems, right?

Whenever Corine Solomon touches an object, she immediately knows its history. But her own future concerns her more and more. Now back in Mexico, she's running her pawnshop and trying to get a handle on her strange new powers, for she might need them. And soon.

Then former ally Kel Ferguson walks through her door. Heavily muscled and tattooed, Kel looks like a convict but calls (more)

Read our early review HERE

Paperback: 352 pages
Publisher: Zebra
(April 5, 2011)
ISBN-10: 1420110012
ISBN-13: 978-1420110012

StarFire (DemonSlayers #3)
by Kate Douglas

Conquered, the Demon King has been banished to Abyss–but he is far from dead. A greater danger awaits Ginny Jones and the Demonslayers in this spellbinding, highly sensual paranormal romance. . .

 

Stand By Me

The women of Lemuria are still in chains. The daughter of an enslaved warrior, brutally attacked by a vicious guard, Selyn has survived–barely. Beaten and terrified, she must overcome her fear and trust her life to the only man who can help her: Dawson Buck, one from Earth who has crossed through the portal, a gifted healer. His skills and knowledge renew her body and strengthen her spirit–and awaken a compelling passion she has never known. But she cannot yield… (more)

Reading level: Young Adult
Paperback: 480 pages
Publisher: HarperCollins
(April 5, 2011)
ISBN-10: 006193514X
ISBN-13: 978-0061935145

Teeth: Vampire Tales
by Ellen Datlow (Editor), Terri Windling (Editor), Cecil Castellucci, Jeffrey Ford, Nathan Ballingrud, Kathe Koja,Catherynne M. Valente, Melissa Marr , Ellen Kushner, Cassandra Clare, Holly Black, Lucrius Shepard, Genevieve Valentine, Emma Bull, Tanith Lee, Steve Berman, Christopher Berzak, Neil Gaiman, Delia Sherman, Garth Nix, Suzy McKee Charnas, Kaaron Warren

 

Fascinated by vampires?

 

Then feast on nineteen tantalizing, bite-sized tales exploring the intersections between the living, dead, and undead.

 

The vampires in these stories range from romantic to chilling to gleeful—and touch on nearly every emotion in between. The one thing they have in common is their desire for blood. . . .

Paperback: 304 pages
Publisher: Berkley
(April 5, 2011)
ISBN-10: 0425240525
ISBN-13: 978-0425240526

Vampire Dragon (A Works Like Magick Novel #3)
by Annette Blair

One the run from the mob, Bronte McBride needs the kind of protection that only the mysterious and handsome bodyguard Darkwyn-a former Roman warrior turned dragon-can give her. But Bronte's secrets could endanger both of them.

Paperback: 400 pages
Publisher: Signet
(April 5, 2011)
ISBN-10: 0451232984
ISBN-13: 978-0451232984

Vowed in Shadows (Marked Souls #3)
by Jessa Slade

TWO LOST SOULS TIP THE BALANCE IN A WAR WHERE ONLY THEIR SINS WILL SAVE THEM…


Once a righteous missionary man, Jonah Walker now endures immortality with nothing but a body built for battle and a heart set on retribution. But his last devastating fight left him wounded beyond healing—and his only chance for redemption lies with a fallen woman whose passion burns through the shadows…

 

Hardcover: 368 pages
Publisher: Berkley Hardcover
(April 6, 2010)
ISBN-10: 0425235637
ISBN-13: 978-0425235638

Crimes by Moonlight
by Charlaine Harris, Steve Brewer, Dana Cameron, Toni L.P. Kelner,Elaine Viets, Barbara D'Amato, Martin Meyers, Jack Fredrickson , Carolyn Hart, Max Allan Collins, Mickey Spillane, Parnell Hall, William Kent Krueger, Margaret Maron, Brendan DuBois, Harley Jane Kozak, S.W. Hubbard, Jeff Somers, Lou Kemp, Terrie Farley Moran, Mike Wiecek

An all-new mystery anthology edited and featuring a new story by #1 New York Times bestselling author Charlaine Harris

Nighttime is the perfect time for the perfect crime. #1 New York Timesbestselling author Charlaine Harris edits and contributes an all-new story-set in her Sookie Stackhouse universe-to this anthology from the Mystery Writers of America.

Hardcover: 304 pages
Publisher: Tor Books; First Edition edition
(April 12, 2011)
ISBN-10: 0765325551
ISBN-13: 978-0765325556

After the Golden Age
by Carrie Vaughn

Can an accountant defeat a supervillain? Celia West, only daughter of the heroic leaders of the superpowered Olympiad, has spent the past few years estranged from her parents and their high-powered lifestyle. She's had enough of masks and heroics, and wants only to live her own quiet life out from under the shadow of West Plaza and her rich and famous parents.

Then she is called into her boss' office and told that as the city's top forensic accountant, Celia is the best chance the prosecution has to catch notorious supervillain the Destructor for tax fraud. In the course of the trial, Celia's troubled past comes to light and family secrets are revealed as the rift between Celia and her parents grows deeper. Cut off from friends and family, Celia must come to terms with the fact that she might just be Commerce City's only  (more)

Scheduled for review this month

Paperback: 480 pages
Publisher: Prime Books
(April 19, 2011)
ISBN-10: 1607012529
ISBN-13: 978-1607012528

Bewere the Night
by Ekaterina Sedia, Holly Black, Stephanie Burgis, Elizabeth Hand, Sandra McDonald, Kaaron Warren,Cherie Priest, Vandana Singh

Kitsune. Werewolves. Crane wives. Selkies. Every culture has stories of such strange creatures – animals turning into humans, humans shapeshifting into animals. Sometimes seductive, sometimes bloodthirsty, but always unpredictable like nature itself, these beings are manifestations of our secret hearts, our desire to belong to both worlds: one tame and civilized, the other unfettered and full of wild impulse. Here are stories that will make you wish you could howl at the moon until your heart bursts with longing or feel yourself shedding your human body as easily as a snake sheds its skin. Beware the night…it might not kill you, but it will certainly steal you away!

 

Mass Market Paperback: 384 pages
Publisher: HQN Books
(April 19, 2011)
ISBN-10: 0373775725
ISBN-13: 978-0373775729

Forever Vampire
by Michele Hauf

Vail the Unwanted is a pureblood vampire. But raised in Faery, he has neither home nor peace, and when his aid is sought in the recovery of a priceless diamond gown, his price is information. Specifically the whereabouts of his accursed father. His goal is revenge, and the supernaturally sexy Lyric, the icy blond vampiress with whom he must work, is a distraction he can't afford.

Outwardly as cold as the diamond dress in which she was kidnapped, Lyric has her own secrets. Desperate to break free from her criminal family, she aligns herself with the brooding Vail. Together they seek justice while each secretly works for freedom and a fresh start. For Lyric that means holding herself apart, even from the smoldering blue-eyed Vail. For Vail, it means a battle to the death for revenge—and for a temptress he can't deny.

Mass Market Paperback: 352 pages
Publisher: Dell; Original edition (April 19, 2011)
ISBN-10: 0440245702
ISBN-13: 978-0440245704

Mercy Burns (Myth and Magic #2)
by Keri Arthur

DARKNESS DESCENDS.
LOVE ABIDES. BUT . . .
MERCY BURNS


Mercy Reynolds is a reporter in the San Francisco Bay area, but she's also more—and less—than human. Half woman, half air dragon, she's a "draman"—unable to shift shape but still able to unleash fiery energy. Now something will put her powers to the test.

 

Mercy's friend Rainey has enlisted her help to solve her sister's murder. Then a horrible accident claims Rainey's life, leaving Mercy only five days to find the killer: If Mercy fails, according to dragon law, Rainey's soul will be doomed to roam the earth for eternity. But how can Mercy help when she herself is a target? With now(more)

Paperback: 384 pages
Publisher: Mira
(April 19, 2011)
ISBN-10: 077832981X
ISBN-13: 978-0778329817

The Restorer (The Graveyard Queen #1)
by Amanda Stevens

My name is Amelia Gray. I'm a cemetery restorer who sees ghosts. In order to protect myself from the parasitic nature of the dead, I've always held fast to the rules passed down from my father. But now a haunted police detective has entered my world and everything is changing, including the rules that have always kept me safe.

It started with the discovery of a young woman's brutalized body in an old Charleston graveyard I've been hired to restore. The clues to the killer—and to his other victims— lie in the headstone symbolism that only I can interpret. Devlin needs my help, but his ghosts shadow his every move, feeding off his warmth, sustaining their presence with his energy. To warn him would be to invite them into my life. I've vowed to keep my distance, but the pull of his (more)

Paperback: 320 pages
Publisher: Luna; Original edition
(April 19, 2011)
ISBN-10: 0373803265
ISBN-13: 978-0373803262

Skeleton Crew (Underworld Cycle #2)
by Cameron Haley

Some people fear snakes. Me? Let it be known that Domino Riley hates zombies.

Bodies are hitting the pavement in L.A. like they always do, but this time they're getting right back up, death be damned. My mobbed-up outfit of magicians may be the strongest in the city, but even they aren't immune to the living dead.

And I've yet to develop a resistance to Adan Rashan.

If I don't team up with the boss's son, we won't just be at each other's throats over control of the outfit. We'll be craving hearts and brains, as well.  (more)

Mass Market Paperback: 384 pages
Publisher: Avon
(April 26, 2011)
ISBN-10: 0061964409
ISBN-13: 978-0061964404

Ascension (Dark Breed #1)
by Sable Grace

The gates of hell have opened, and one woman will stand in the crossfire as the Dark Breed — vampyre, demons, shape shifters — and mankind fight their last battle for survival.

Kyana is half Vampyre, half Lychen… and the last of her kind. Determined, dangerous, and damned, she has no love for the mortals who have imprisoned and misused her. But when the Order of Ancients entrusts her with a mission — to find the key that will send the Dark Breed back into Hell for eternity — Kyana has no choice but to accept.

She is furious to learn her assignment comes with an escort… Ryker, a demigod and fierce warrior who long ago found a way under her skin and stayed there. In a shaky alliance, they discover an ancient cult with dangerous motive and a god who seeks to destroy…(more)

Scheduled for review this month

Mass Market Paperback: 320 pages
Publisher: Tor Books (April 26, 2011)
ISBN-10: 0765365049
ISBN-13: 978-0765365040

As You Wish (Time of Transition #2)
by Gabi Stevens

Regina Scott, known as Reggie, has made a successful life for herself despite her lack of magical powers. She is content to live out her life as a Groundling until the outgoing fairy godmothers tell her she's the second new replacement. In the space of a few days, she faces a curse, a plot to overthrow the Arcani world, and an entirely too enthusiastic mother. And she doesn't know which will be the most difficult to deal with. Can Reggie balance trust, magic, and danger and still find the happiness she deserves? (Formerly titled Spellbound)

Paperback: 320 pages
Publisher: Brava
(April 26, 2011)
ISBN-10: 0758231709
ISBN-13: 978-0758231703

Big Bad Beast (Pride #6)
by Shelly Laurenston

Seeing is deceiving. And Ric Van Holtz, the wolfishly sexy hero of Shelly Laurenston's sizzling, wildly entertaining new tale, is nothing you expect—and everything you want. . .

 

When it comes to following her instincts, former Marine Dee-Ann Smith never holds back. And this deadly member of a shifter protection group will do anything to prove one of her own kind is having hybrids captured for dogfights. Trouble is, her too-cute rich-boy boss Ric Van Holtz insists on helping out. And his crazy-like-a-fox smarts and charming persistence are making it real hard for Dee to keep her heart safe. . .

 

Ric can't believe his luck. He's wanted this fiercely independ (more)

Mass Market Paperback: 320 pages
Publisher: St. Martin's Paperbacks
(April 26, 2011)
ISBN-10: 0312357206
ISBN-13: 978-0312357207

Black Magic Woman (Others #11)
by Christine Warren

Daphanie Carter is thrilled that her sister Danice finally found her Prince Charming—even though he's not quite, well, human. Daphanie is trying to keep an open mind. Which is why she jumps at the chance to enter the hidden world of The Others when a friendly imp invites her to a non-human nightclub. Daphanie's curious to see how the Other half lives—and parties—but soon, one handsome stranger has her bewitched, bothered, and beside herself…

 

Enter Asher Grayson. As a Guardian, it's his job to protect humans who get mixed up in the affairs of Others. When he spots Daphanie in a club, going head to head with a notorious witch doctor, he steps in to cool things off. Now the heat is on. Daphanie becomes the target of strange magical attacks, and Asher's got to undo the voodoo before it's too, too late. But soon he starts to wonder if this beautiful, beguiling mortal has put a spell on him—because every little thing she does is magic…

 

Mass Market Paperback: 400 pages
Publisher: Pocket Star
(April 26, 2011)
ISBN-10: 1439176043
ISBN-13: 978-1439176047

Bound by Darkness (Paladins of Darkness #7)
by Alexis Morgan

Caught between two worlds, a powerful warrior must choose between impossible destinies when he meets a woman whose love will either make or break him. . . .

As the daughter of a Regent, Sasha has long known about the secret underworld of the Paladins and their work protecting her kind from the dark forces on the other side of the energy barrier. So when she is sent on her first solo investigation, on the path to becoming the first female Regent, she is determined to get the Seattle Paladins in line. Offering sanctuary to their Kalith enemies is simply unacceptable! But when she meets Larem, she is inexorably drawn to a dark and valiant warrior who is not at all what he appears to be. As the power struggle between Regents and Paladins rages on, someone starts making attacks on her life. Sasha must choose between loyalty to her own kind and the warrior she loves . . . with the very fate of humanity hanging in the balance.

 

Mass Market Paperback: 480 pages
Publisher: St. Martin's Paperbacks
(April 26, 2011)
ISBN-10: 0312533721
ISBN-13: 978-0312533724

Burning Skies (World of Ascension #2)
by Caris Roane

THE HUNGER WITHIN
A vampire warrior in exile, Marcus Amargi resists the call to return to the ranks of the Guardians who fight the death vamp armies. Here on Mortal Earth, Marcus has another battle on his hands—the seductive lure of Havily Morgan. The woman meant for him. Whose blood he craves. The one who comes to him in dreams—and demands his surrender…

THE FIRE UNLEASHED
A beautiful immortal with extraordinary powers, Havily lives in the realm of Second Earth but, in her fantasies, yearns for her winged lover Marcus. Soon, their bond will be put to the ultimate test. When their bloodthirsty enemies set the night on fire with sky-blazing weapons, Marcus and Havily must unite body and soul, to unleash the full power of their passion—and fight fire with fire…

 

Mass Market Paperback: 336 pages
Publisher: Pocket
(April 26, 2011)
ISBN-10: 1451606796
ISBN-13: 978-1451606799

Dark Descendant (Descendants #1)
by Jenna Black

From the acclaimed author of the Morgan Kingsley, Exorcist books comes the gripping first novel in a new series about a private eye who discovers, to her surprise, that she's an immortal huntress.

Nikki Glass can track down any man. But when her latest client turns out to be a true descendant of Hades, Nikki now discovers she can't die. . . . Crazy as it sounds, Nikki's manhunting skills are literally god-given. She's a living, breathing descendant of Artemis who has stepped right into a trap set by the children of the gods. Nikki's new "friends" include a descendant of Eros, who uses sex as a weapon; a descendant of Loki, whose tricks are no laughing matter; and a half-mad descendant of Kali who thinks she's a spy. But most powerful of all are the Olympians, a rival clan of immortals seeking to destroy all Descendants who refuse to bow down to them. In the eternal battle of good god/bad god, Nikki would make a divine weapon. But if they think she'll surrender without a fight,the gods must be crazy. (more)

Scheduled for review this month

Paperback: 384 pages
Publisher: BRAVA
(April 26, 2011)
ISBN-10: 0758263090
ISBN-13: 978-0758263094

Demon Hunting In Dixie
by Lexi George

A warrior, a demon, and the girl next door. . .

 

Looking For Trouble

Addy Corwin is a florist with an attitude. A bad attitude, or so her mama says, 'cause she's not looking for a man. Mama's wrong. Addy has looked. There's just not much to choose from in Hannah, her small Alabama hometown. Until Brand Dalvahni shows up, a supernaturally sexy, breathtakingly well-built hunk of a warrior from—well, not from around here, that's for sure. Mama thinks he might be European or maybe even a Yankee. Brand says he's from another dimension.  (more)

 

Paperback: 320 pages
Publisher: Ace
(April 26, 2011)
ISBN-10: 0441020380
ISBN-13: 978-0441020386

Gods & Monsters (Shadow Inquiries #3)
by Lyn Benedict

Sylvie Lightner is no ordinary P.I. She specializes in cases involving the unusual and unbelievable. When she finds the bodies of five women in the Florida Everglades, Sylvie believes them to be the work of a serial killer and passes the buck. But when the bodies wake and shift shape, killing the police, Sylvie finds herself at the head of a potentially lethal investigation.

Mass Market Paperback: 384 pages
Publisher: Spectra
(April 26, 2011)
ISBN-10: 0553592661
ISBN-13: 978-0553592665

The Hidden Goddess
by M.K. Hobson

In a brilliant mix of magic, history, and romance, M. K. Hobson moves her feisty young Witch, Emily Edwards, from the Old West of 1876 to turn-of-the-nineteenth-century New York City, whose polished surfaces conceal as much danger as anything west of the Rockies.


Like it or not, Emily has fallen in love with Dreadnought Stanton, a New York Warlock as irresistible as he is insufferable. Newly engaged, she now must brave Dreadnought's family and the magical elite of the nation's wealthiest city. Not everyone is pleased with the impending nuptials, especially Emily's future mother-in-law, a sociopathic socialite. But there are greater challenges still: confining couture, sinister Russian scientists, and a deathless Aztec goddess who dreams of plunging the world into apocalypse. With all they must confront, do Emily and Dreadnought have any hope of a happily-ever-after?

Mass Market Paperback: 432 pages
Publisher: Pocket Star; Original edition
(April 26, 2011)
ISBN-10: 1439153825
ISBN-13: 978-1439153826

Hush (Lodestone Trilogy #1)
by Cherry Adair

National bestselling author Cherry Adair introduces an edgy, sexy new suspense series with this exhilarating international tale of hide and seek.

A reckless adventure in a deadly paradise.

Thrill seekers Zakary and Gideon Stark travel the globe in search of extreme adventure, but a trip to Venezuela to jump off the world's highest falls catapults them into a perilous game of life or death—where they don't know the rules.

 

A one-night stand that will change his life forever.

Kidnapped with a woman Zak knows nothing about, the brothers are held prisoner deep in the jungle. A risky, death-defying escape separates them and nearly claims Zak's life . . . until his recovery reveals a baffling new sixth sense. (more)

Paperback: 400 pages
Publisher: Jove
(April 26, 2011)
ISBN-10: 0515149330
ISBN-13: 978-0515149333

Savage Nature (Leopard People #5)
by Christine Feehan

Danger lurks in the shadows and desire shimmers in the sultry heat as leopard shifter Drake Donovan is sent to a Louisiana bayou to investigate a murder. He's ready for anything except the insatiable hunger that rocks him when he meets Saria Boudreaux, a woman with a compelling motive-and ability-to distract him from the task at hand…

Mass Market Paperback: 384 pages
Publisher: Pocket
(April 26, 2011)
ISBN-10: 1439192634
ISBN-13: 978-1439192634

Tangled Threads (Elemental Assassin #4)
by Jennifer Estep

I'd rather face a dozen lethal assassins any night than deal with something as tricky, convoluted, and fragile as my feelings.

 

But here I am. Gin Blanco, the semi-retired assassin known as the Spider. Hovering outside sexy businessman Owen Grayson's front door like a nervous teenage girl. One thing I like about Owen: he doesn't shy away from my past—or my present. And right now I have a bull's-eye on my forehead. Cold-blooded Fire elemental Mab Monroe has hired one of the smartest assassins in the business to trap me. Elektra LaFleur is skilled and efficient, with deadly electrical elemental magic as potent as my own Ice and Stone powers. Which means there's a fifty-fifty chance one of us won't survive this battle. I intend to kill LaFleur—or die trying—because Mab wants the assassin to take out my baby sister, Detective Bria Coolidge, too. The only problem is, Bria has no idea I'm her long-lost sibling . . . or that I'm the murderer she's been chasing through Ashland for weeks.(more)

Scheduled for review this month

Paperback: 304 pages
Publisher: Ace
(April 26, 2011)
ISBN-10: 0441020402
ISBN-13: 978-0441020409

Uncertain Allies (Connor Grey #5)
by Mark Del Franco

After a night of riots and fires, the Boston neighborhood known as the Weird is in ruins. And when a body is found drained of its essence, ex- Guild investigator Connor Grey is drawn into the case against his will. And he has reason to be wary. Because the case will lead to an explosive secret that threatens to tear apart the city-and the world.

Mass Market Paperback: 336 pages
Publisher: St. Martin's Paperbacks
(April 26, 2011)
ISBN-10: 0312533470
ISBN-13: 978-0312533472

Untamed Highlander (Dark Sword #4)
by Donna Grant

Druid-born and magic-blessed, Isla is one of the deadliest she-devils ever to serve the forces of darkness. As an immortal Highland warrior, it's up to Hayden Campbell to destroy her and her kind. But for Hayden, Isla is more than a sworn enemy. She is temptation…

 

Taking Isla captive, Hayden hopes to avenge his kinsmen who died by Druid magic. But when he looks into Isla's eyes, he sees the secrets of her past. When he touches her skin, he feels the passion in her soul. And soon Hayden comes to realize that this beautiful, beguiling woman is not his enemy at all—she is his destiny. And, even as the forces of darkness conspire against them, their love will conquer all…
April (11 YA Titles)
Reading level: Young Adult
Paperback: 228 pages
Publisher: Graphia
(April 4, 2011)
ISBN-10: 0547445288
ISBN-13: 978-0547445281

Rage (Horsemen of the Apocalypse #2)
by Jackie Kessler

Missy didn't mean to cut so deep. But after the party where she was humiliated in front of practically everyone in school, who could blame her for wanting some comfort? Sure, most people don't find comfort in the touch of a razor blade, but Missy always was . . . different.

 

That's why she was chosen to become one of the Four Horsemen of the Apocalypse: War. Now Missy wields a new kind of blade—a big, brutal sword that can cut down anyone and anything in her path. But it's with this weapon in her hand that Missy learns something that could help her triumph over her own pain: control.

 

A unique approach to the topic of self-mutilation, Rage is the story of a young woman who discovers her own power and refuses to be(more)

Reading level: YA
Hardcover: 432 pages
Publisher: Margaret K. McElderry
(April 5, 2011)
ISBN-10: 1442403543
ISBN-13: 978-1442403543

City of Fallen Angels (The Mortal Instruments #4)
by Cassandra Clare

City of Fallen Angels is the fourth book in the bestselling series The Mortal Instruments.

"City of Fallen Angels takes place two months after the events of City of Glass. In it, a mysterious someone's killing the Shadowhunters who used to be in Valentine's Circle and displaying their bodies around New York City in a manner designed to provoke hostility between Downworlders and Shadowhunters, leaving tensions running high in the city and disrupting Clary's plan to lead as normal a life as she can — training to be a Shadowhunter, and pursuing her relationship with Jace. As Jace and Clary delve into the issue of the murdered Shadowhunters, they discover a mystery that has deeply personal consequences for them — consequences that may strengthen their relationship, or rip it apart forever. Meanwhile, internecine warfare among vampires is tearing the Downworld community apart, and only Simon —  (more)

Reading level: Young Adult
Hardcover: 512 pages
Publisher: Katherine Tegen Books
(April 5, 2011)
ISBN-10: 0061449121
ISBN-13: 978-0061449123

Plague (Gone #4)
by Michael Grant

This is a blood-pumping, white-knuckle sci-fi thriller of epic proportions. The FAYZ goes from bad to worse…The darkness has been foiled once again and the resurrected Drake has been contained. But the streets of Perdido Beach are far from safe, with a growing army of mutants fighting against the humans for power in the town. In a small room of a house near the edge of town, Little Pete lies ill on a bed. In his fevered dreams, he continues his battle with the hidden evil that seeks to use his power to bring about anarchy and destruction.

 

Reading level: Young Adult
Hardcover: 336 pages
Publisher: Margaret K. McElderry
(April 5, 2011)
ISBN-10: 144240339X
ISBN-13: 978-1442403390

Red Glove (Curse Workers #2)
by Holly Black

Curses and cons. Magic and the mob. In Cassel Sharpe's world, they go together. Cassel always thought he was an ordinary guy, until he realized his memories were being manipulated by his brothers. Now he knows the truth—he's the most powerful curse worker around. A touch of his hand can transform anything—or anyone—into something else.

That was how Lila, the girl he loved, became a white cat. Cassel was tricked into thinking he killed her, when actually he tried to save her. Now that she's human again, he should be overjoyed. Trouble is, Lila's been cursed to love him, a little gift from his emotion worker mom. And if Lila's love is as phony as Cassel's made-up memories, then he can't believe anything she says or does.

When Cassel's oldest brother is murdered, the Feds recruit Cassel to help make sense of the only clue—crime-scene images of a woman in red gloves. But the mob is after Cassel too—they know how  (more)

Scheduled for review this month

Reading level: Young Adult
Hardcover: 272 pages
Publisher: Feiwel & Friends (April 12, 2011)
ISBN-10: 0312650086
ISBN-13: 978-0312650087

Enclave (Razorland #1)
by Ann Aguirre

WELCOME TO THE APOCALYPSE

In Deuce's world, people earn the right to a name only if they survive their first fifteen years. By that point, each unnamed 'brat' has trained into one of three groups-Breeders, Builders, or Hunters, identifiable by the number of scars they bear on their arms.

Deuce has wanted to be a Huntress for as long as she can remember. As a Huntress, her purpose is clear–to brave the dangerous tunnels outside the enclave and bring back meat to feed the group while evading ferocious monsters known as Freaks. She's worked toward this goal her whole life, and nothing's going to stop her, not even a beautiful, brooding Hunter named Fade.

When the mysterious boy becomes her partner, Deuce's troubles (more)

Scheduled for review this month

Reading level: Young Adult
Hardcover: 368 pages
Publisher: HarperCollins
(April 12, 2011)
ISBN-10: 0061797022
ISBN-13: 978-0061797026

The Gathering (Darkness Rising #1)
by Kelley Armstrong

Strange things are happening in Maya's tiny Vancouver Island town. First, her friend Serena, the captain of the swim team, drowns mysteriously in the middle of a calm lake. Then, one year later, mountain lions are spotted rather frequently around Maya's home—and her reactions to them are somewhat . . . unexpected. Her best friend, Daniel, has also been experiencing unexplainable premonitions about certain people and situations.

It doesn't help that the new bad boy in town, Rafe, has a dangerous secret, and he's interested in one special part of Maya's anatomy—her paw-print birthmark.

Scheduled for review this month

Reading level: Ages 9-12
Hardcover: 416 pages
Publisher: Aladdin
(April 19, 2011)
ISBN-10: 1416965173
ISBN-13: 978-1416965176

The Black (Morpheus Road #2)
by D.J. MacHale

Cooper Foley always had a knack for finding trouble, but nothing he's ever experienced could have prepared him for his latest adventure: He has landed square in the middle of a border war between the worlds of the living and the dead.

At the end of The Light, Book One of the Morpheus Road trilogy, Marshall Seaver learned the truth about what happened to his missing best friend, Cooper. Now, the mystery continues to unfold, only this time through Cooper's eyes.

What did Marshall's terrifying encounters with Gravedigger have to do with spirits from another existence? Who is Damon, and what role did he play in Cooper's dilemma? Most importantly, what is the mysterious Morpheus Road? It's time to learn.(more)

Scheduled for review this month

Reading level: Young Adult
Paperback: 304 pages
Publisher: Razorbill
(April 19, 2011)
ISBN-10: 1595143920
ISBN-13: 978-1595143921

Defiance (Strange Angels #4)
by Lili St. Crow

The heart-stopping fourth novel in New York Times bestselling author Lili St. Crow's Strange Angels series.

Now that sixteen-year-old Dru's worst fears have come true and Sergej has kidnapped her best friend Graves, she'll have to go on a suicidal rescue mission to bring him back in one piece.

That is, if she can put all of Christophe's training to good use, defeat her mother's traitor, Anna, once and for all, and manage to survive another day . . .

Reading level: Young Adult
Paperback: 304 pages
Publisher: Harlequin; Original edition
(April 19, 2011)
ISBN-10: 0373210264
ISBN-13: 978-0373210268

The Goddess Test (Goddess Test #1)
by Aimee Carter

Every girl who has taken the test has died.
Now it's Kate's turn.

It's always been just Kate and her mom–and now her mother is dying. Her last wish? To move back to her childhood home. So Kate's going to start at a new school with no friends, no other family and the fear her mother won't live past the fall.

Then she meets Henry. Dark. Tortured. And mesmerizing. He claims to be Hades, god of the Underworld–and if she accepts his bargain, he'll keep her mother alive while Kate tries to pass seven tests.

Kate is sure he's crazy–until she sees him bring a girl back from the dead. Now saving her mother seems crazily possible. If she succeeds, she'll become Henry's future bride, and a goddess.
If she fails…

Reading level: Young Adult
Hardcover: 320 pages
Publisher: Point
(April 26, 2011)
ISBN-10: 0545284104
ISBN-13: 978-0545284103

Abandon (The Abandon Trilogy #1)
by Meg Cabot

New from #1 New York Times bestselling author Meg Cabot, a dark, fantastical story about this world . . . and the underworld.

Though she tries returning to the life she knew before the accident, Pierce can't help but feel at once a part of this world, and apart from it. Yet she's never alone . . . because someone is always watching her. Escape from the realm of the dead is impossible when someone there wants you back.

But now she's moved to a new town. Maybe at her new school, she can start fresh. Maybe she can stop feeling so afraid.

Only she can't. Because even here, he finds her. That's how desperately he wants her back. She knows he's no guardian angel, and his dark world isn't exactly heaven, yet she can't stay away . . . especially since he always appears when she least expects it, but exactly when  (more)

Reading level: Young Adult
Paperback: 320 pages
Publisher: St. Martin's Griffin
(April 26, 2011)
ISBN-10: 0312641516
ISBN-13: 978-0312641511

Future Imperfect
by K. Ryer Breese

Ade Patience can see the future and it's destroying his life. When the seventeen-year-old Mantlo High School student knocks himself unconscious, he can see days and decades into his own future. Ade's the best of Denver's "divination" underground and eager to join the heralded Mantlo Diviners, a group of similarly enabled teens. Yet, unlike the Diviners, Ade Patience doesn't see the future out of curiosity or good will; Ade gives himself concussions because he's addicted to the high, the Buzz, he gets when he breaks the laws of physics. And while there have been visions he's wanted to change, Ade knows the Rule: You can't change the future, no matter how hard you try.

His memory is failing, his grades are in a death spiral, and both Ade's best friend and his shrink are begging him to stop before he kills himself. Ade knows he needs to straighten-out. Luckily, the stunning Vauxhall Rodolfo has just transferred to Mantlo and, as Ade has seen her in a vision two years previously, they're going to fall in love. It's (more)
---
Authors/Publishers: have a book coming out soon?
Contact us to schedule a visit/review/giveaway
Please leave a comment if we missed a title and we will update this post.