It's the last Friday of the month which means it's time to check out what we're going to be reading next month in: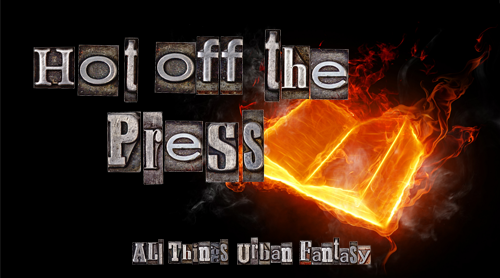 *Release dates are subject to change.  Most of the descriptions have been truncated for space.  Clicking the 'more' link will take you to that title's Goodreads page where the full description may be read.
February (43 Adult Titles)
Paperback: 368 pages
Publisher: Berkley Trade (March 1, 2011)
ISBN-10: 0425239608
ISBN-13: 978 0425239605

Accidentally Catty (Accidental Friends #5)
by Dakota Cassidy

 

Katie Woods never thought she'd be forty-one, divorced, and thrust back into the dating world. To start fresh, Katie uproots her veterinary practice to upstate New York—not exactly the hottest dating scene on the planet. But when an unconscious cougar appears at her clinic, Katie's newly single life gets a much needed jolt of the supernatural kind.

After Katie examines the cougar and leaves him caged overnight, she's shocked to find a big strapping specimen of young, hot man in its place. And when the scratch she got during the exam results in some unnatural side effects, Katie has more to deal with then her animal attraction to a much younger guy—she has to figure how to stop herself from becoming a cougar of the fourlegged
variety.

Paperback: 320 pages
Publisher: DAW (March 1, 2011)
ISBN-10: 0756406595
ISBN-13: 978-0756406592

After Hours: Tales from Ur-Bar (anthology)

 

AFTER HOURS is an anthology containing 15 stories centered around a magical bar overseen by Gilgamesh that travels through time, from ancient Sumeria to a post-apocalyptic future with zombies.

 

Science fiction and fantasy readers have long shown an affinity for a good "bar story". Now some of today's most inventive scriveners have decided to tell their own tall tales-from an alewife's attempt to transfer the gods' curse to Gilgamesh, to Odin's decision to introduce Vikings to the Ur-Bar, from the Holy Roman Emperor's barroom bargain, to a demon hunter who may just have met his match in the ultimate magic bar, to a bouncer who discovers you should never let anyone in after hours in a world terrorized by zombies.

Paperback: 352 pages
Publisher: Roc (March 1, 2011)
ISBN-10: 0451463862
ISBN-13: 978-0451463869

Blackout (Cal Leandros #6)
by Rob Thurman

 

Half-human Cal Leandros has always walked a bloody line between keeping his mortal soul free and clear (sort of) and unleashing the horror of his otherworldly heritage. The one thing that's always saved him is the memory of his brother, Niko, his friends, and those he loves.

 

Until now.

 

Cal wakes up on a beach littered with the recently slaughtered remains of a variety of hideous creatures that were obviously looking for trouble. The fact that he was the one doing the slaughtering doesn't bother him. The fact that he feels like a natural-born killer doesn't either. What bothers him is that Cal doesn't remember Cal anymore…And he's not sure he cares.

 

Paperback: 320 pages
Publisher: Berkley Trade (March 1, 2011)
ISBN-10: 0425238784
ISBN-13: 978-0425238783

Dead on Delivery (Messenger #2)
by Eileen Rendahl

 

The author of Don't Kill the Messenger returns with her "strong and sassy heroine" (Publishers Weekly).

 

There are two men who have bitten the dust after a delivery from Messenger Melina Markowitz. As she tries to put together the pieces of this puzzle, she discovers that the two victims share common friends, common unexplained absences, and a common crime. Now, dark forces from the local community have been unleashed, drawing Melina into the web of a powerful woman, her voodoo, and her vengeance…

 

Paperback: 432 pages
Publisher: Tor Books; First Edition edition (March 1, 2011)
ISBN-10: 0765324962
ISBN-13: 978-0765324962

Demon Song (Blood Singer #3)
by Cat Adams

 

In a world where magic is real and the supernatural is almost normal, bodyguard Celia Graves has survived a vampire attack which made her a half-vampire and awakened her latent Siren abilities. She's battled a Siren Queen to the death and twice faced down a demon that wants to kill her–slowly. She's also had her heart broken–twice–by her old flame, magician Bruno DeLuca.

 

Perhaps the worst thing was the discovery that Celia's life has been warped by a curse laid on her during childhood–the cause of everything from the death of her little sister to the murder of her best friend the same night that Celia became an Abomination.(more)

 

 

Scheduled for review this month

Hardcover: 384 pages
Publisher: Tor Books; First Edition edition (March 1, 2011)
ISBN-10: 0765331039
ISBN-13: 978-0765331038

An Embarrassment of Riches (Saint-Germain #24)
by Chelsea Quinn Yarbro

 

More than two decades strong, the Saint-Germain cycle is one of the most compelling works of dark fantasy and horror of our age. Historically accurate, often involving key events or figures from throughout world history, these deeply emotional novels have a devoted readership. Each novel is written as a stand-alone and they are not chronologically consecutive, so readers may enter the saga with any book and move backward or forward in time as they choose, from Pharaonic Egypt to Paris in the 1700s, from the fall of the Roman Empire to World War II Europe.

 

In An Embarrassment of Riches, the vampire Count finds himself a virtual prisoner in the Court of Kunigunde in Bohemia in the 1600s.

Paperback: 336 pages
Publisher: Brava (March 1, 2011)
ISBN-10: 0758259239
ISBN-13: 978-0758259233

 

Marry Me

Cara Paulsen does not give up easily. A scientist and a single mother, she's used to fighting for what she wants, keeping a cool head, and doing whatever it takes to protect her daughter Janie. But "whatever it takes" has never before included a shotgun wedding to a dangerous-looking stranger with an attitude problem. . .

 

Or Else

Sure, the mysterious Talen says that he's there to protect Cara and Janie. He also says that he's a three-hundred-year-old vampire. Of course, the way he touches her, Cara might actually believe he's had that long to practice. . .

Paperback: 320 pages
Publisher: Roc Trade (March 1, 2011)
ISBN-10: 0451463773
ISBN-13: 978-0451463777

A Hundred Words for Hate (Remy Chandler #4)
by Thomas E. Sniegoski

 

As an Angel, Remy possesses powers and skills only to be used if the situation calls for it. And the sudden reappearance of the Garden of Eden is just such a situation. Two opposing forces of immortals want the Key to the Gates of Eden, so Remy must turn for help to a fallen angel who is sometimes friend, sometimes foe-and always deadly.

 

Mass Market Paperback: 400 pages
Publisher: DAW (March 1, 2011)
ISBN-10: 0756406668
ISBN-13: 978-0756406660

Late Eclipses (October Daye #4)
by Seanan McGuire

 

With Blind Michael and his Hunt safely behind her, October "Toby" Daye is doing her best to settle back into a normal routine—or as normal of a routine as she can manage, with her personal Fetch now paying half the rent. Still, things seem to be mostly under control…until the events of a single night send everything reeling. Now, with the Queen of the Mists watching her back and the Lady of the Tea Gardens deathly ill, Toby has no choice but to get involved, no matter how much she wants to avoid it.

 

The trials ahead will be some of the worst faced by Toby and her strange band of allies, and not even Tybalt will be able to escape totally unscathed. What's worse, the Luidaeg is unavailable to help them. This time, they're on their own. And people keep making Toby wear dresses, which is just adding insult to dangerous injury…

 

Mass Market Paperback: 352 pages
Publisher: St. Martin's Paperbacks (March 1, 2011)
ISBN-10: 0312389353
ISBN-13: 978-0312389352

Moon Cursed (Night Creature #10)
by Lori Handeland

 

Kristin Daniels is a pasisonate in her prusuit of the truth. As the host of the television show Hoax Hunters, she's traveled to the ends of the earth to explore-and expose-life's most enduring myths. Her latest undertaking is no exception: Kris is bound for Scotland, where she intends to get to the bottom of the Loch Ness Monster legend once and for all. Instead, Kris encounters something far more mysterious…for in the ruins of the lake's Urquharr Castle lies a heavenly creature-a sleek, muscled man with a seductive brogue named Liam Grant. One look into his eyes and Kris is already in danger of falling in too deep. Is Liam for real? Or has the spell of the moon touched them both?

 

Paperback: 320 pages
Publisher: Signet (March 1, 2011)
ISBN-10: 0451232755
ISBN-13: 978-0451232755

Never Again (Wizards of Nevermore #1)
by Michele Bardsley

 

 

Welcome to Nevermore, Texas, population 503, where witches and wizards live side by side with humans, and where witch Lucy Rackmore is in trouble. Ever since her former lover snuffed out her magical abilities, everyone in town is looking to settle a score with her family. And Lucy's only hope for survival may be her ex-brother-in-law-whom her sister betrayed and nearly killed.

Mass Market Paperback: 416 pages
Publisher: Sourcebooks Casablanca (March 1, 2011)
ISBN-10: 1402245076
ISBN-13: 978-1402245077

It Happened One Bite (Regency Vampyre Trilogy #1)
by Lydia Dare

 

Blaire Lindsay's been warned that her ancestral home is haunted. But it will take more than tales of a ghost to frighten Blaire, a battle-born witch with supernatural strength and the ability to make sparks fly from her fingertips. Hearing spectral wails, she decides to search for their source, and is surprised to find a handsome young man chained to the dungeon wall. But when Blair frees James from his bonds, she quickly discovers she's unloosed far more than she could ever have imagined…Soon the castle is overrun with vampires whose perfect manners and compelling blood lust make for some very awkward moments, and Blair and James are joined in the fight of their lives to save everything they hold dear from the forces of evil..

 

Paperback: 320 pages
Publisher: Berkley (March 1, 2011)
ISBN-10: 0425240789
ISBN-13: 978-0425240786

Primal Bonds (Shifters Unbound #2)
by Jennifer Ashley

 

When a female Shifter comes to town seeking refuge, Feline Shifter Sean Morrissey claims the new arrival and finds a beautiful woman who looks him straight in the eye without fear, stirring the mating frenzy within him.

 

To relocate to a new Shiftertown, half-Fae, half-Shifter Andrea Gray must accept a new mate. But Andrea's intense attraction to Sean is something she never expected-a perilous complication for a woman with a troubled past.

 

Hardcover: 336 pages
Publisher: Ace Books; 1st edition (March 1, 2011)
ISBN-10: 0441019730
ISBN-13: 978-0441019731

River Marked (Mercedes Thompson #6)
by Patricia Briggs

 

Car mechanic Mercy Thompson has always known there was something different about her, and not just the way she can make a VW engine sit up and beg. Mercy is a shapeshifter, a talent she inherited from her long-gone father. She's never known any others of her kind. Until now.

 

An evil is stirring in the depths of the Columbia River-one that her father's people may know something about. And to have any hope of surviving, Mercy and her mate, the Alpha werewolf Adam, will need their help…

 

Paperback: 288 pages
Publisher: Tachyon Publications (March 1, 2011)
ISBN-10: 1616960043
ISBN-13: 978-1616960049

Sleight of Hand
by Peter S. Beagle

 

Abundant with tales of quiet heroism, life-changing decisions, and determined searches for deep answers, this extraordinary collection of contemporary fantasy explores the realms between this world and the next. From the top of the Berlin Wall to the depths of the darkest seas, gods and monsters battle their enemies and innermost fears, yet mere mortals make the truly difficult choices. A slightly regretful author and a vengeful-but-dilapidated dragon square off over an abandoned narrative; the children of the Shark God demand painful truths from their chronically absent father; and a bereaved women sacrifices herself to change one terrible moment,(more)

 

Mass Market Paperback: 384 pages
Publisher: Sourcebooks Casablanca (March 1, 2011)
ISBN-10: 1402246013
ISBN-13: 978-1402246012

 

He Wants Her So Badly He Can Taste It…

Ever since their tempestuous fling years ago, incubus Lukas Sebastiani has known that siren Scarlett Fontaine was meant to be his. But when you're a sex demon with an insatiable desire, relationships are way more than complicated…

 

Her Siren Songs Bring Men to Their Knees…

Rock star Scarlett Fontaine desperately needs a break after a grueling tour. But with murder and mayhem surrounding her band, and the one man she never thought to see again put to the task of protecting her, life is going to be anything but peaceful…

 

Every encounter between them creates more turmoil-and heat-until Scarlett pushes Lukas to the boiling point, and unleashes forces that go way beyond anything she can hope to control…

 

Paperback: 240 pages
Publisher: EDGE Science Fiction & Fantasy; 1st edition (March 1, 2011)
ISBN-10: 1894063481
ISBN-13: 978-1894063487

Those Who Fight Monsters: Tales of Occult Detectives
Edited by Justin Gustainis

 

Got Vampires? Ghosts? Monsters? We Can help!

Those Who Fight Monsters: Tales of Occult Detectives, is your one-stop-shop for Urban Fantasy's finest anthology of the supernatural. 14 sleuths are gathered together for the first time in all-original tales of unusual cases which require services that go far beyond mere deduction!

 

Those Who Fight Monsters: Tales of Occult Detectives brings together popular characters from many Urban Fantasy paranormal investigative series, for your enjoyment. (more)

 

Scheduled for review this month

Mass Market Paperback: 288 pages
Publisher: Harlequin; 288 edition (March 1, 2011)
ISBN-10: 0373618549
ISBN-13: 978-0373618545

The Truth about Vampires
by Theresa Meyers

 

All her life, Seattle reporter Kristin Reed sought her breakout story. She never thought she'd find it in the crimson lair of a real-life creature of the night. Kristin never believed vampires existed—until with dark brooding eyes and a decadent chocolate scent, Dmitri Dionotte called out to her….

 

Dmitri and his clan's true nature was cloaked in secrecy until a warring vampire order threatened their existence. Kristin was just the woman he needed. She couldn't resist their story…or Dmitri. Her blood pulsed hot and furious when he touched her, and with his kiss, all logic fled. But each night she spent with her vampire lover brought her closer to death and destruction. A death not even an immortal could triumph over.(more)

 

Paperback: 352 pages
Publisher: Kensington (March 1, 2011)
ISBN-10: 0758258925
ISBN-13: 978-0758258922

Under Wraps (Underworld Detection Agency #1)
by Hannah Jayne

 

Sick of wrongful-death lawsuits every time a full moon comes around? Call the Underworld Detection Agency.

As a human immune to magic, Sophie Lawson can help everyone from banshee to zombie transition into normal, everyday San Francisco life. With a handsome werewolf as her UDA boss and a fashionista vampire for a roommate, Sophie knows everything there is to know about the undead, the unseen, and the uncanny. . .

 

Until a rash of gruesome murders has demons and mortals running for cover, and Sophie finds herself playing sidekick to detective Parker Hayes. Dodging raging bloodsuckers, bad-tempered fairies, and love-struck trolls is one thing. But when Sophie (more)

 

Scheduled for review this month

Paperback: 384 pages
Publisher: Angry Robot (March 3, 2011)
ISBN-10: 0857660845
ISBN-13: 978-0857660848

 

THE TWO MAGICIANS CAME TO TAKE VEGAS. NOW IT'S TAKING THEM BACK. When two college freshmen decide to use Spring Break making magic on the gambling tables of Las Vegas, little do they imagine that Vegas harbours a dark magical secret of its own – the whole place is run by magic, and an undead Harry Houdini is in charge.

 

Paperback: 1312 pages
Publisher: Orbit (March 7, 2011)
ISBN-10: 0316101966
ISBN-13: 978-0316101967

Dante Valentine: The Complete Series (Dante Valentine #1-5)
by Lilith Saintcrow

 

Necromancer. Bounty hunter. Killer.

Dante Valentine has been all three in her life. But in the beginning, she was a Necromancer for hire. And while she was choosy about her jobs, there were just some she couldn't turn down. Like when the Devil showed up at the door and offered her a deal. Her life – in exchange for the capture and elimination of a renegade demon. But how do you kill something that can't die?

 

Dante Valentine, one of urban fantasy's hottest series, is compiled into one volume for the first time. Included in this omnibus edition are: Working for the Devil, Dead Man Rising, The Devil's Right Hand, Saint City Sinners, and To Hell and Back.

 

Hardcover: 496 pages
Publisher: William Morrow; Special edition (March 8, 2011)
ISBN-10: 0062009621
ISBN-13: 978-0062009623

Dark Prince (Carpathians #1)
by Christine Feehan

 

Enter the enchanting world of the Carpathians, where dark adventure, mystery, and love await, and the desires of two daring hearts unite in one irresistible passion.

A telepathic hunter of serial killers, Raven Whitney helps catch some of the most depraved criminals. But her work keeps her from getting close to others, and has drained her body and spirit. In need of rest and rejuvenation, she embarks on a vacation far from home.

 

Mikhail Dubrinsky is the Prince of the Carpathians, the powerful leader of a wise and secret ancient race that thrives in the night. (more)

 

Hardcover: 384 pages
Publisher: Viking Adult (March 8, 2011)
ISBN-10: 0670022527
ISBN-13: 978-0670022526

One of Our Thursdays Is Missing (Thursday Next #6)
by Jasper Fforde

 

The newest tour de force from The New York Times bestselling author of Thursday Next and Shades of Grey.

Jasper Fforde's exuberant return to the fantastical BookWorld opens during a time of great unrest. All-out Genre war is rumbling, and the BookWorld desperately needs a heroine like Thursday Next. But with the real Thursday apparently retired to the Realworld, the Council of Genres turns to the written Thursday.

The Council wants her to pretend to be the real Thursday and travel as a peacekeeping emissary to the warring factions. A trip (more)

 

Paperback: 384 pages
Publisher: Harper Paperbacks; Original edition (March 15, 2011)
ISBN-10: 0062001353
ISBN-13: 978-0062001351

Badass: The Birth of a Legend: Spine-Crushing Tales of the Most Merciless Gods, Monsters, Heroes, Villains, and Mythical Creatures Ever Envisioned
by Ben Thompson

 

Ben Thompson is back to enthrall lovers of skull-smashing, bone-crushing bad behavior with his latest compendium, Badass: The Birth of a Legend. Like its macho predecessor, Badass: The Birth of a Legend celebrates fearless berserkers of every stripe, male and female, but this time pulls them from the hoary pages of mythology, fantasy fiction, and the silver screen—from Zeus to Beowulf to Dirty Harry Callahan, the most merciless gods, monsters, heroes, villains, and mythical creatures ever envisioned. Forget your whiny Twilight vampires and werewolves, these badasses kick butt!

 

Paperback: 480 pages
Publisher: Prime Books (March 15, 2011)
ISBN-10: 1607012545
ISBN-13: 978-1607012542

Vampires: The Recent Undead
Edited by Paula Guran

 

The undead are more alive today than ever. Immortal? Indeed! Nothing has sunk its teeth into twenty-first century popular culture as pervasively as the vampire. The fangsters have the freedom to fly across all genres and all mediums – there's even apps for vamps. Whether roaming into romance, haunting horror, sneaking into science fiction, capering into humor, meandering through mystery – no icon is more versatile than the vampire.

Slack your insatiable thirst with the best sanguinary stories of the new millennium: terrifying or tender, deadly or delicious, bad-ass or beneficent, classic or cutting-edge.

 

Mass Market Paperback: 288 pages
Publisher: Harlequin (March 22, 2011)
ISBN-10: 0373618565
ISBN-13: 978-0373618569

Fallen (Harlequin Nocturne #109)
by Michele Hauf

 

Wanting to be a part of mankind, the angel fell—losing his halo, the prize that held his earthbound soul. Now Cooper must retrieve it. But wherever the Fallen walk, a Sinistari demon intent on slaying one is not far behind. Cooper knows he must be wary of this demon. But his first encounter with her leaves him curiously hungering for more….

 

To reclaim her own soul, Pyxion must kill an angel. Not just any angel, but one who's fallen to earth and taken on an irresistible, seductive human form. She never expected that she would feel an attraction for the man she hunted—or that she might need his help. When faced with a powerful mutual threat, she and Cooper form an alliance. But as the danger heightens, so does the passion…and if they give in, all could be lost.

 

Mass Market Paperback: 288 pages
Publisher: Harlequin (March 22, 2011)
ISBN-10: 0373618573
ISBN-13: 978-0373618576

Golden Vampire (Harlequin Nocturne #110)
by Linda Thomas-Sundstrom

For former cop Jesse Stewart, giving herself—mind and body—to sexy vampire Lance Van Baaren meant losing her soul. Hired by the government to find a senator's missing daughter, she instead found a haunting link to her past. And now something is drawing her to the one man she should despise….

 

Once a knight, Lance had sworn to protect the innocent. And one of those young innocents had been Jesse. Now face-to-face with the alluring woman she has become, he's determined to help Jessie solve her case and make her his own. But would finding the truth of her past—and the Blood Moon—push her further away?




Mass Market Paperback: 368 pages
Publisher: Ballantine Books (March 22, 2011)
ISBN-10: 0345520068
ISBN-13: 978-0345520067

Night Magic (Wing Slayer Hunters #3)
by Jennifer Lyon

 

THEIR LOVE IS DESTINED TO RISE AGAIN

Ailish Donovan is a witch ready to do battle. Raised unaware of her powers, she is just sixteen when her mother tricks her into binding with the demon Asmodeus. Pure-hearted Ailish escapes with the connection incomplete but pays a heavy price: For the next eight years, she is shunned by her earth sisters and tormented by Asmodeus's lust. After hardening her body and mind as a champion kickboxer, Ailish returns home to break the bond—or die.

 

The Wing Slayer Hunter Phoenix Torq is sworn to protect earth witches, but he is shaken by Ailish's fierce independence—and his own forbidden cravings. Dark, impulsive, and haunted by (more)

 

Paperback: 464 pages
Publisher: Orbit (March 24, 2011)
ISBN-10: 0316087343
ISBN-13: 978-0316087346

The Enterprise of Death
by Jesse Bullington

 

As the witch-pyres of the Spanish Inquisition blanket Renaissance Europe in a moral haze, a young African slave finds herself the unwilling apprentice of an ancient necromancer. Unfortunately, quitting his company proves even more hazardous than remaining his pupil when she is afflicted with a terrible curse. Yet salvation may lie in a mysterious tome her tutor has hidden somewhere on the war-torn continent.

She sets out on a seemingly impossible journey to find the book, never suspecting her fate is tied to three strangers: the artist Niklaus Manuel Deutsch, the alchemist Dr. Paracelsus, and a gun-slinging Dutch mercenary. As Manuel paints her macabre story …more

 

Hardcover: 512 pages
Publisher: Orbit (March 24, 2011)
ISBN-10: 0316093645
ISBN-13: 978-0316093644

The Neon Court: Or, the Betrayal of Matthew Swift (Matthew Swift #3)
by Kate Griffin

 

War is coming to London. A daimyo of the Neon Court is dead and all fingers point towards their ancient enemy – The Tribe. And when magicians go to war, everyone loses.

 

But Matthew Swift has his own concerns. He has been summoned abruptly, body and soul, to a burning tower and to the dead body of Oda, warrior of The Order and known associate of Swift. There's a hole in her heart and the symbol of the Midnight Mayor drawn in her own blood. Except, she is still walking and talking and has a nasty habit of saying 'we' when she means 'I.'.(more)

 

Mass Market Paperback: 352 pages
Publisher: Pocket (March 29, 2011)
ISBN-10: 1439195870
ISBN-13: 978-1439195871

The Art of Seducing a Naked Werewolf (Naked Werewolf #2)
by Molly Harper

 

Generations of werewolves have been secretly residing in a secluded valley a stone's throw from Grundy, Alaska. So when a snooping Outsider comes to Grundy to investigate rumors of lycanthropic shenanigans in the area, the valley's pack Alpha, Maggie Graham, resolves to chase him away, even if doing so takes a quick bite in the butt.

What a pity that researcher Nick Thatcher turns out to be so drool-worthy, and that his kisses make Maggie want to sit up and beg. Maggie just can't seem to convince Nick to leave . . . and even worse, she can't convince herself to stay away from him. Cross-species dating is problem enough for a harried Alpha female, but on top of that, a rival group of werewolves is trying to move into the valley.(more)

Paperback: 336 pages
Publisher: Ace (March 29, 2011)
ISBN-10: 0441020186
ISBN-13: 978-0441020188

Con & Conjure (Raine Benares #5)
by Lisa Shearin

 

Raine Benares is a seeker who finds lost things and people. Ever since the Saghred, a soul-stealing stone that's given her unlimited power, has bonded to her, the goblin king and the elves have wanted to possess its magic themselves. Which means a goblin thief and her ex-fiancé-an elven assassin-are after her. To survive, she'll need the help of her notorious criminal family.

 

Mass Market Paperback: 416 pages
Publisher: HQN Books; 384 edition (March 29, 2011)
ISBN-10: 0373775490
ISBN-13: 978-0373775491

The Darkest Secret (Lords of the Underworld #7)
by Gena Showalter

 

Keeper of the demon of Secrets, Amun can manipulate the darkest thoughts of anyone nearby. But when new demons possess him, the immortal warrior must be chained and isolated to protect those he loves. Death is his only hope of release—until he meets Haidee, a fellow prisoner whose beauty and hidden vulnerability draw him into a reckless test of his loyalty…

Haidee is an infamous demon assassin, raised to despise Amun's kind. Yet how can she hate the man whose touch sets her aflame? But to save him, she must give herself body and soul…and face the wrath of a powerful adversary sworn to destroy her.

 

Mass Market Paperback: 432 pages
Publisher: Grand Central Publishing (March 29, 2011)
ISBN-10: 044657449X
ISBN-13: 978-0446574495

Eternal Rider (Lords of Deliverance #1) 
by Larissa Ione

 

They are here. They ride. The Four Horsemen of the Apocalypse.

His name is Ares, and the fate of mankind rests on his powerful shoulders. If he falls to the forces of evil, the world falls too. As one of the Four Horsemen of the Apocalypse, he is far stronger than any mortal, but even he cannot fight his destiny forever. Not when his own brother plots against him.

Yet there is one last hope. Gifted in a way other humans can't-or won't-understand, Cara Thornhart is the key to both this Horseman's safety and his doom. But involving Cara will prove treacherous, even beyond the maddening, dangerous desire that seizes them the moment they meet. For staving off eternal darkness could have a staggering cost: Cara's life.

Hardcover: 512 pages
Publisher: NAL Hardcover (March 29, 2011)
ISBN-10: 0451233166
ISBN-13: 978-0451233165

Lover Unleashed (Black Dagger Brotherhood #9)
by J.R. Ward

 

#1 New York Times bestselling author J.R. Ward's thrilling new novel in the Black Dagger Brotherhood series.

Payne, twin sister of Vishous, is cut from the same dark, seductive cloth as her brother. Imprisoned for eons by their mother, the Scribe Virgin, she finally frees herself–only to face a devastating injury. Manuel Manello, M.D., is drafted by the Brotherhood to save her as only he can–but when the human surgeon and the vampire warrior meet, their two worlds collide in the face of their undeniable passion. With so much working against them, can love prove stronger than the birthright and the biology that separates them?

 

Mass Market Paperback: 416 pages
Publisher: Pocket (March 29, 2011)
ISBN-10: 1439160856
ISBN-13: 978-1439160855

Master and Apprentice (Gavyn Donatti #2)
by Sonya Bateman

 

A DEADLY CULT. AN UNBREAKABLE CURSE. THE RULES ARE SIMPLE: LEARN TO KILL . . . OR DIE.

 

Luck has never been on Gavyn Donatti's side. Anyone else with magic abilities inherited from a distant genie relative would have it made, but not Donatti, descendant of a cranky, shape-shifting genie named Ian. The prince of a murdered kingdom, consumed with revenge and driven by an unbreakable curse, Ian is determined to hunt down and destroy every last one of his enemies in the power-hungry snake clan—at any cost, including his life. Or Donatti's.

 

Obsessed by his own rage, Ian has never really taught Donatti how to use his abilities. So when a powerful cult of magic-users captures Ian's wife, the princess Akila, (more)

 

Paperback: 300 pages
Publisher: ChiZine Publications (March 29, 2011)
ISBN-10: 1926851099
ISBN-13: 978-1926851099

Napier's Bones
by Derryl Murphy

 

What if, in a world where mathematics could be magic, the thing you desired most was also trying to kill you? Dom is a numerate, someone able to see and control numbers and use them as a form of magic. While seeking a mathematical item of immense power that has only been whispered about, it all goes south for Dom, and he finds himself on the run across three countries on two continents, with two unlikely companions in tow and a numerate of unfathomable strength hot on his tail. Along the way are giant creatures of stone and earth, statues come alive, numerical wonders cast over hundreds of years, and the very real possibility that he won't make it out of this alive. And both of his companions have secrets so deep that even they aren't aware of them, and one of those secrets could make for a seismic shift in how Dom and all other numerates see and interact with the world.

 

Paperback: 352 pages
Publisher: Kensington (March 29, 2011)
ISBN-10: 0758255691
ISBN-13: 978-0758255693

Ravenous (Clare Point #4)
by V.K. Forrest

 

Welcome to the quiet coastal town of Clare Point, Delaware, where the Kahill vampire clan has made its home for centuries. . .and where one vampire's love for a human woman could put their entire world at risk. . .

Ravenous

As a member of his clan's kill team, Liam McCathal helps rid the world of undesirables. It's the perfect job for a vampire of his talents–except that lately, Liam is getting a little too good at it. Which is why he's back home to "cool off," when Mai walks into his antique store and changes everything.(more)

 

Mass Market Paperback: 384 pages
Publisher: HQN Books; 384 edition (March 29, 2011)
ISBN-10: 037377558X
ISBN-13: 978-0373775583

Rush of Darkness (Primal Instinct #7)
by Rhyannon Byrd

 

DESTINED TO BE ENEMIES…

Raine Spenser is on the brink. Held prisoner because of her abilities, Raine—a powerful psychic as well as vampire desperately needed a savior. But the last one she expected was the green-eyed soldier who'd once hunted her kind. Since her rescue, she's tried to forget Seth McConnell, unable to cope with the strange, simmering attraction that draws her to the compelling human.

But their goals—find the Kraven who held Raine captive and destroy him—are the same. The ever-growing web of danger surrounding them draws these two unlikely allies closer together, and anger slowly turns into an explosive passion they're finding harder and harder to deny…

 

Paperback: 384 pages
Publisher: Brava (March 29, 2011)
ISBN-10: 0758225199
ISBN-13: 978-0758225191

The Shadow Guard
by Diane Whiteside

 

The heat is only the beginning…

THE SHADOW GUARD. They are the darkest of Black Ops. A force operating outside the sphere of the CIA or FBI. Taking their mandate not from the U.S. government, but from magic. And sex.
SAHIR. Astrid Carlson is one of them, a mage on a mission. With her wispy blond hair and those long, long legs, she can make a man forget himself. Until it's way too late.

KUBRI. Jake Hammond is the only thing she needs, the human conductor who can focus all her strength, bringing her to a peak of power, or shattering her completely.Yeah, she's got a (more)

 

Mass Market Paperback: 400 pages
Publisher: Pocket (March 29, 2011)
ISBN-10: 1451607784
ISBN-13: 978-1451607789

Surrender the Dark
by L.A. Banks

 

National bestselling author L.A. Banks's electrifying new paranormal series is set in a sizzling world where Dark and Light are trapped in an eternal struggle for the fate of mankind.

 

Celeste Jackson has fought all her life against a fog of hallucination and substance abuse, but it's not until she meets her protector, Azrael, an angel who has left the safety of the Light, that she learns of the evil forces that have been trying to ruin her, and why. A fierce battle for control of the mortal realm is brewing, and only Celeste—with the help of theRemnant, her half-human, half-angel brethren—can stand in the way. Together, Celeste and Azrael must gather an army of sensitives to defeat the dark powers that have ruled humanity for centuries, but time is running out. If Azrael surrenders (more)

 

Mass Market Paperback: 384 pages
Publisher: Avon (March 29, 2011)
ISBN-10: 0061958042
ISBN-13: 978-0061958045

Vampire Mine (Love at Stake #10)
by Kerrelyn Sparks

 

Nothing on earth can make this vampire fall in love . . .

After 499 years of existence, Connor Buchanan has arrived at an inescapable conclusion: he is a cold-hearted SOB. He's been watching his friends—those poor romantic fools—plummet off the cliff into love like a dazed herd of sheep. But not Connor. He knows that love leads to nothing but heartache.
Until Marielle . . .

She is an angel cast down from heaven for disobedience. Trapped in mortal form, she finds a protector in Connor, a Scottish vampire haunted by a dark past. Marielle hopes to heal his broken heart and earn her way back home, but suddenly she has these . . . (more)

 

Paperback: 352 pages
Publisher: Ace (March 29, 2011)
ISBN-10: 0441020178
ISBN-13: 978-0441020171

Waking Nightmares (The Shadow Saga #5)
by Christopher Golden

 

When chaos erupts in the small coastal town of Hawthorne, Massachusetts, former vampire-turned-mage Peter Octavian and earthwitch Keomany Shaw arrive to investigate.

Years ago, Octavian helped expose the secret existence of vampires to the world, dismantling the Vatican's sorcery corps in order to save his fellow shadows from destruction. But without the Vatican sorcerers, the magical barriers they spent centuries constructing to keep the forces of darkness out of our world are beginning to fail, and things are slipping through.

Now an ancient god of chaos is awakening in Hawthorne, its influence spreading…and it's Octavian's fault. If he can't stop it, the blood of all human kind will be on his hands.(more)

 

Scheduled for review this month
February (24 YA Titles)
Reading level: Young Adult
Paperback: 288 pages
Publisher: Bloomsbury USA Children's Books (March 1, 2011)
ISBN-10: 1599904225
ISBN-13: 978-1599904221

Betrayal (Haunting Emma #2)
by Lee Nichols

 

Emma Vaile is the most powerful ghostkeeper in centuries. Which is great when she's battling the wraith-master Neos, but terrible when she's flirting with fellow ghostkeeper (and soul mate) Bennett. When ghostkeepers fall in love, the weaker one loses all power, and that's not something Bennett can handle. Heartbroken and alone, Emma tries to lose herself in school with fellow ghostkeeper, Natalie. When a new team of ghostkeepers arrive—one a snarky teen
boy, the other a British scholar—Emma finds solace in training for the battle against Neos. But as the team grows stronger, they are threatened by an unknown force. One they thought was good.
As chilling and page-turning as Deception, this sequel will grab readers and hold them to the last page. No one is safe from suspicion as Emma closes in on the traitor.

 

Scheduled for review this month

Reading level: Young Adult
Hardcover: 352 pages
Publisher: HarperTeen (March 1, 2011)
ISBN-10: 0061728624
ISBN-13: 978-0061728624

Blood & Flowers
by Penny Blubaugh

 

Three years ago, Persia ran away from her drug-addict parents and found a home with the Outlaws, an underground theater troupe. With time, this motley band of mortals and fey, puppeteers and actors, becomes the loving family Persia never had, and soon Persia not only discovers a passion for theater but also falls in love with one of the other Outlaws. Life could not be more perfect.

Until an enemy makes an unfair accusation against the group and forces them to flee their world and hide in the neighboring realm of Faerie. But in Faerie, all is not flowers and rainbows. With bloodthirsty trolls, a hostile monarchy, and a dangerous code of magic, the fey world is far from the safe haven the Outlaws (More)

 

Reading level: Young Adult
Hardcover: 352 pages
Publisher: The Chicken House (March 1, 2011)
ISBN-10: 054524269X
ISBN-13: 978-0545242691

by Rachel Ward

 

The curse of the NUM8ERS continues in Rachel Ward's CHA0T1C, earth-shattering sequel!

 

Adam has more than inherited his mother's curse: When he looks in someone's eyes, he not only sees the date of their death…he feels the searing, shocking pain of it. Since Jem died, Adam has lived by the sea with his great-grandmother, Val. But when rising tides flood the coast, they return to London. The city is an alien, exciting, frightening place. Most disturbing of all, Adam can't help but clock how many people's numbers are in January 2027; how many are on New Year's Day. What chaos awaits the world? Can he and Sarah stop a catastrophe? Or are they, too, counted among the "twenty-sevens"?(more)

 

Scheduled for review this month

Reading level: Young Adult
Hardcover: 256 pages
Publisher: Point (March 1, 2011)
ISBN-10: 0545230500
ISBN-13: 978-0545230506

 

Clarity "Clare" Fern sees things. Things no one else can see. Things like stolen kisses and long-buried secrets. All she has to do is touch a certain object, and the visions come to her. It's a gift.

And a curse.

 

When a teenage girl is found murdered, Clare's ex-boyfriend wants her to help solve the case–but Clare is still furious at the cheating jerk. Then Clare's brother–who has supernatural gifts of his own–becomes the prime suspect, and Clare can no longer look away. Teaming up with Gabriel, the smoldering son of the new detective, Clare must venture into the depths of fear, revenge, and lust in order to track the killer. But will her sight fail her just when she needs it most?

Scheduled for review this month

Reading level: Young Adult
Paperback: 320 pages
Publisher: St. Martin's Griffin (March 1, 2011)
ISBN-10: 0312622848
ISBN-13: 978-0312622848

Dark Mirror (Dark Passage #1)
by M.J. Putney

 

Lady Victoria Mansfield, youngest daughter of the Earl and
Countess of Fairmount, is destined for a charmed life. Soon she
will be presented during the London season, where she can choose a mate worthy of her status.

Yet Tory has a shameful secret—a secret so powerful that, if
exposed, it could strip her of her position and disgrace her family forever. Tory's blood is tainted…by magic. When a shocking accident forces Tory to demonstrate her despised skill, the secret she's fought so hard to hide is revealed for all to see. She is immediately exiled to Lackland Abbey, a reform school for young men and women in her position. There she will learn to   (more)

 

Reading level: Young Adult
Hardcover: 368 pages
Publisher: Hyperion Book CH (March 1, 2011)
ISBN-10: 1423121317
ISBN-13: 978-1423121312

Demonglass (Hex Hall #2)
by Rachel Hawkins

Sophie Mercer thought she was a witch.

That was the whole reason she was sent to Hex Hall, a reform school for delinquent Prodigium (aka witches, shapeshifters, and fairies). But that was before she discovered the family secret, and that her hot crush, Archer Cross, is an agent for The Eye, a group bent on wiping Prodigium off the face of the earth.

Turns out, Sophie's a demon, one of only two in the world—the other being her father. What's worse, she has powers that threaten the lives of everyone she loves. Which is precisely why Sophie decides she must go to London for the Removal, a dangerous procedure that will destroy her powers.(more)

Paperback: 336 pages
Publisher: NAL Trade (March 1, 2011)
ISBN-10: 0451232682
ISBN-13: 978-0451232687

 

Theia Alderson has always led a sheltered life in the small California town of Serendipity Falls. But when a devastatingly handsome boy appears in the halls of her school, Theia knows she's seen Haden before- not around town, but in her dreams.

As the Haden of both the night and the day beckons her closer one moment and pushes her away the next, the only thing Theia knows for sure is that the incredible pull she feels towards him is stronger than her fear.

And when she discovers what Haden truly is, Theia's not sure if she wants to resist him, even if the cost is her soul.

 

Reading level: Young Adult
Hardcover: 336 pages
Publisher: Scholastic Press (March 1, 2011)
ISBN-10: 0439783119
ISBN-13: 978-0439783118

May (Daughters Of The Sea #2)
by Kathryn Lasky

 

Book 2 in Kathryn Lasky's shimmering quartet about mermaid sisters and supernatural love.

 

May feels her life drying up. The sea calls to her, but her parents forbid her from swimming. She longs for books, but her mother finds her passion for learning strange. She yearns for independence, but a persistent suitor, Rudd, wants to tame her spirited ways. Yet after her fifteenth birthday, the urge to break free becomes overpowering and May makes a life-changing discovery. She does not belong on land where girls are meant to be obedient. She is a mermaid-a creature of the sea. (more)

 

Paperback: 256 pages
Publisher: Broadway (March 1, 2011)
ISBN-10: 0307589978
ISBN-13: 978-0307589972

Mermaid: A Twist on the Classic Tale
by Carolyn Turgeon

 

The story of two very different women, one mortal, one mermaid, and the clash between worlds best kept apart… It is a cold day at the end of the world when a young woman, a princess in hiding, looks out across a Northern sea and sees something she could not have seen. It looks…it can't be. It looks like a mermaid's tail. And, as she looks more closely, she sees that the mermaid is dragging a drowning sailor in her arms. Because, only hours before, another princess, the daughter of the sea queen, has decided to risk everything and take a look at the world above the sea: the world of mortals. And there she finds a storm, a shipwreck, a sailor, and sets in train events which will change both women's worlds forever.

 

Reading level: Young Adult
Paperback: 464 pages
Publisher: NAL Trade (March 1, 2011)
ISBN-10: 0451233557
ISBN-13: 978-0451233554

The Morganville Vampires: Volume 3
by Rachel Caine

 

Now in one volume-two of New York Times bestselling author Rachel Caine's Morganville Vampire novels.

Lord of Misrule
In Morganville, violent black clouds promise a storm of devastating proportions. As student Claire Danvers and her friends prepare to defend Morganville against the elements the unexpected happens: Morganville's vampires begin to vanish. Discovering why leads Claire to one last choice: swear allegiance to the evil master vampire Bishop- or die…

Carpe Corpus
An underground resistance is brewing, and in order to contain it Bishop vows to obliterate the town and all its inhabitants…more

 

Reading level: Young Adult
Hardcover: 304 pages
Publisher: Harcourt Children's Books (March 7, 2011)
ISBN-10: 0547482477
ISBN-13: 978-0547482477

The Vespertine
by Saundra Mitchell

 

It's the summer of 1889, and Amelia van den Broek is new to Baltimore and eager to take in all the pleasures the city has to offer. But her gaiety is interrupted by disturbing, dreamlike visions she has only at sunset—visions that offer glimpses of the future. Soon, friends and strangers alike call on Amelia to hear her prophecies. However, a forbidden romance with Nathaniel, an artist, threatens the new life Amelia is building in Baltimore. This enigmatic young man is keeping secrets of his own—still, Amelia finds herself irrepressibly drawn to him.

 

When one of her darkest visions comes to pass, Amelia's world is thrown into chaos. And those around her begin to wonder if she's not the seer of dark portents, but the cause.

 

Reading level: Young Adult
Hardcover: 368 pages
Publisher: HarperTeen (March 8, 2011)
ISBN-10: 0061284424
ISBN-13: 978-0061284427

Afterlife (Evernight #4)
by Claudia Gray

 

The fourth book in this electrifying vampire series has all the romance, suspense, and page-turning drama that have made Claudia Gray's Evernight books runaway successes.

Having become what they feared most, Bianca and Lucas face a terrifying new reality. They must return to Evernight Academy, Lucas as a vampire and Bianca as a wraith. But Lucas is haunted by demons, both personal and supernatural. Bianca must help him fight the evil inside him, combat the forces determined to drive them apart—and find the power to claim her destiny at last.

Readers have fallen in love with Bianca and Lucas, and they will be thrilled to read this exciting conclusion to their romantic adventure.

 

Reading level: Young Adult
Hardcover: 288 pages
Publisher: Simon Pulse (March 8, 2011)
ISBN-10: 1442409142
ISBN-13: 978-1442409149

Evercrossed (Kissed by an Angel #4)
by Elizabeth Chandler

 

It's been a year since Ivy's boyfriend, Tristan, died. They've both moved on—Tristan to the other side of the afterlife, and Ivy to sweet, dependable Will. Now Ivy's heading to Cape Cod, hoping to leave the horror of last summer behind. She wants nothing more than to lie on the beach, sip lemonade, and hang out with her friends.
But then a car crash ends Ivy's life.

As she floats to the beyond, looking down on the life she's left behind, Tristan breathes life back into her with a passionate kiss. She wakes up in the hospital, surrounded by Will and her family, but all she can think about is the love that she lost.

But memories aren't all that's come back from the past. And this time, Ivy's not sure love will be enough to save her.

 

Reading level: Young Adult
Hardcover: 352 pages
Publisher: Knopf Books for Young Readers (March 8, 2011)
ISBN-10: 0375858725
ISBN-13: 978-0375858727

The Hunt of the Unicorn
by C.C. Humphreys

 

Elayne thinks the old family story that one of her ancestors stepped through a tapestry into a world of mythical beasts makes a great fireside tale. But she lives in the real world. In New York City. And she's outgrown that kind of fantasy.

 

Until she finds herself in front of a unicorn tapestry at the Cloisters museum and sees her initials woven into the fabric. And hears a unicorn calling to her. And slips and falls—into that other world.

 

Suddenly the line between fantasy and reality isn't so clear. But the danger is real enough. Almost before she can think, Elayne is attacked by a ferocious beast, rescued by a unicorn, and taken prisoner by a tyrant king. Each of them seems to have an idea about her—that she's a hero, a villain, dinner!(more)

 

Paperback: 368 pages
Publisher: Avon A; Original edition (March 8, 2011)
ISBN-10: 0061878154
ISBN-13: 978-0061878152

Immortal with a Kiss
by Jacqueline Lepore

 

After nearly losing her life and everyone she loves at Dulwich Manor, Emma has sought refuge in a monastic library in order to learn all she can about her newfound powers. But Emma cannot hide forever. Upon receiving a letter from her incorrigible cousin Sebastian, Emma becomes convinced that something evil is preying on a girls' school in the northern Lake District— the same school that Emma's mother attended years ago. Drawn by her obsession to learn about her mother, she finds the schoolgirls in the grip of a terrible legacy—that of the Cyprian Queen, an ancient legend of a goddess who gathers her followers in a lurid and evil game…and then kills them one by one. Joined by her old friends Sebastian, Father Luke, and the mysterious and dashing Valerian Fox, Emma must face her fears head on to battle a new menace of the night and perhaps get one step closer to Dracula himself.

 

Paperback: 208 pages
Publisher: Macmillan Children's Books (March 15, 2011)
ISBN-10: 0330530380
ISBN-13: 978-0330530385

Shimmer (Riley Bloom #2)
by Alyson Noel

 

Having solved the matter of the Radiant Boy, Riley, Buttercup, and Bodhi are enjoying a well-deserved vacation. When Riley comes across a vicious black dog, against Bodhi's advice, she decides to cross him over. While following the dog, she runs into a young ghost named Rebecca. Despite Rebecca's sweet appearance, Riley soon learns she's not at all what she seems. As the daughter of a former plantation owner, she is furious about being murdered during a slave revolt in 1733. Mired in her own anger, Rebecca is lashing out by keeping the ghosts who died along with her trapped in their worst memories. Can Riley help Rebecca forgive and forget without losing herself to her own nightmarish memories?

 

Reading level: Young Adult
Hardcover: 304 pages
Publisher: HarperTeen (March 15, 2011)
ISBN-10: 0061547913
ISBN-13: 978-0061547911

 

When Jill finds a rusty sword tip on a Caribbean beach, she is instantly intrigued—and little expects it will transport her through time to the deck of a pirate ship. Will a dark enchantment, salty kisses, and a duel with an evil pirate captain leave her stranded in the eighteenth century forever?

Drawing on piratical lore and historical fact, Carrie Vaughn creates a vivid world of swaying masts and swelling seas, where blood magic overrules the laws of nature, romance is in the air, and death can come at the single slip of a sword.

 

Reading level: Young Adult
Hardcover: 368 pages
Publisher: Dial (March 17, 2011)
ISBN-10: 0803735529
ISBN-13: 978-0803735521

 

Before Briony's stepmother died, she made sure Briony blamed herself for all the family's hardships. Now Briony has worn her guilt for so long it's become a second skin. She often escapes to the swamp, where she tells stories to the Old Ones, the spirits who haunt the marshes. But only witches can see the Old Ones, and in her village, witches are sentenced to death. Briony lives in fear her secret will be found out, even as she believes she deserves the worst kind of punishment.

 

Then Eldric comes along with his golden lion eyes and mane of tawny hair. He's as natural as the sun, and treats her as if she's extraordinary. And everything starts to change. As many secrets as Briony has been holding, there are secrets even she doesn't know.

 

Reading level: Young Adult
Paperback: 288 pages
Publisher: Razorbill (March 17, 2011)
ISBN-10: 1595143335
ISBN-13: 978-1595143334

The Screaming Season (Possessions #3)
by Nancy Holder

 

The third novel in the bone-chilling Possessions series by New York Times bestselling author Nancy Holder

The gutsy heroine of Possessions and The Evil Within returns for another year of boarding school at the haunted Marlwood Academy. Lindsay wakes to find herself strapped down in the infirmary. She had a breakdown and might have tried to kill her nemesis Mandy or Mandy's boyfriend, Troy—or both. The details are hazy, but one thing is certain: she is possessed by a spirit she cannot trust.

Lindsay soon realizes that nowhere on campus is safe. Then, she finds a surprising ally in her former rival. Together, Lindsay and Mandy must figure out who can be trusted (more)

 

Reading level: Young Adult
Hardcover: 384 pages
Publisher: Delacorte Books for Young Readers (March 22, 2011)
ISBN-10: 0385738595
ISBN-13: 978-0385738590

The Dark and Hollow Places (The Forest of Hands and Teeth #3)
by Carrie Ryan

 

There are many things that Annah would like to forget: the look on her sister's face before Annah left her behind in the Forest of Hands and Teeth, her first glimpse of the Horde as they swarmed the Dark City, the sear of the barbed wire that would scar her for life. But most of all, Annah would like to forget the morning Elias left her for the Recruiters. 

Annah's world stopped that day, and she's been waiting for Elias to come home ever since. Somehow, without him, her life doesn't feel much different than the dead that roam the wasted city around her. Until she meets Catcher, and everything feels alive again.

But Catcher has his own secrets. Dark, terrifying truths  (more)

 

Reading level: Young Adult
Hardcover: 480 pages
Publisher: St. Martin's Griffin; First Edition edition (March 22, 2011)
ISBN-10: 0312599064
ISBN-13: 978-0312599065

Invincible (Chronicles of Nick #2)
by Sherrilyn Kenyon

 

Just when he thought things couldn't get any worse…
Nick Gautier's day just keeps getting better and better. Yeah, he survived the zombie attacks, only to wake up and find himself enslaved to a world of shapeshifters and demons out to claim his soul.

His new principal thinks he's even more of a hoodlum than the last one, his coach is trying to recruit him to things he can't even mention and the girl he's not seeing, but is, has secrets that terrify him.

But more than that, he's being groomed by the darkest of powers and if he doesn't learn how to raise the dead by the end of the week, he will become one of them…

 

Reading level: Young Adult
Hardcover: 368 pages
Publisher: Simon & Schuster Children's Publishing; 1 edition (March 22, 2011)
ISBN-10: 1442409053
ISBN-13: 978-1442409057

Wither (Chemical Garden #1)
by Lauren DeStefano

 

What if you knew exactly when you would die?
Thanks to modern science, every human being has become a ticking genetic time bomb—males only live to age twenty-five, and females only live to age twenty. In this bleak landscape, young girls are kidnapped and forced into polygamous marriages to keep the population from dying out.

When sixteen-year-old Rhine Ellery is taken by the Gatherers to become a bride, she enters a world of wealth and privilege. Despite her husband Linden's genuine love for her, and a tenuous trust among her sister wives, Rhine has one purpose: to escape—to find her twin brother and go home.

But Rhine has more to contend with than losing her  (more)

 

Scheduled for review this month

Reading level: Young Adult
Paperback: 416 pages
Publisher: St. Martin's Griffin; First Edition edition (March 29, 2011)
ISBN-10: 0312624670
ISBN-13: 978-0312624675

Born at Midnight (Shadow Falls #1)
by C.C. Hunter

Don't miss this spectacular new series that will steal your heart and haunt your dreams,  Welcome to Shadow Falls camp, nestled deep in the woods of a town called Fallen…

 

One night Kylie Galen finds herself at the wrong party, with the wrong people, and it changes her life forever.  Her mother ships her off to Shadow Falls—a camp for troubled teens, and within hours of arriving, it becomes painfully clear that her fellow campers aren't just "troubled."  Here at Shadow Falls, vampires, werewolves, shapshifters, witches and fairies train side by side—learning to harness their powers, control their magic and live in the normal world

 

Kylie's never felt normal, but surely she doesn't belong here with a bunch of paranormal freaks either.  Or does she?  (more)

Scheduled for review this month

Reading level: Young Adult
Paperback: 304 pages
Publisher: Speak (March 31, 2011)
ISBN-10: 0142414360
ISBN-13: 978-0142414361

 

A haunted castle, a handsome young man dead for four hundred years, one heck of a scary portrait of a witch, and a treasure hunt — not to mention a princess for a roommate! — all await 15 year old American girl Caitlyn Monahan when she earns a scholarship to a French boarding school.

There are secrets behind the stone walls of Chateau de la Fortune, buried for centuries along with the mystery of who killed Raphael, the charming ghost who visits Caitlyn at night. But as Caitlyn unearths the history of the castle, nothing scares her as badly as the secret she learns about herself, and the reason she was chosen to come to the Fortune School.

And nothing breaks her heart as badly as falling in love with a dead guy.
---
Authors/Publishers: have a book coming out soon?
Contact us to schedule a visit/review/giveaway
Please leave a comment if we missed a title and we will update this post.