Thanks Tynga's Reviews for the Honest Scrap Award 

Thanks Dark Faerie Tales for The Heartfelt Award 


Thanks Black and Blue Ink for the One Lovely Blog Award
Thanks to Angela from Dark Faerie Tales for giving me the Kick Ass Blog Award.
Thanks to Emily from The Chronicles of Emily Cross for giving me the 'From me to you' blog award! 
Thanks to J. from J. Kaye's Book Blog for giving me the 'Your Blog is Fabulous' award
Thanks to Natasha from Wicked Little Pixie for giving me the Happy 101 award
And Thanks to Tynga from Tynga's Reviews for the triple love with these 3 awards: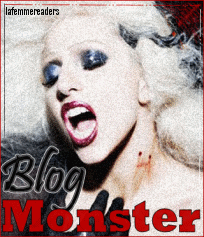 The Blog Monster award signifies all the bloggers out there who constantly work hard to keep an updated and insightful website. They aren't afraid to take a bite with their honest reviews and enjoyable content!!!
The One Lovely Blog award is for those bloggers who write from their heart.
This award is to all those prolific bloggers, who read voraciously, blog tirelessly and have made the blogging community such a vibrant place. This award is in recognition of their achievements and their enthusiasm. They are the people who keep me going!